You've planned the perfect day in Pensacola, complete with all the activities that your kids adore. Not ready to relax? If your kids are night owls, you might want to venture beyond your hotel or vacation rental. Yes, your accommodations are cozy, but there's a lot to do when the evening arrives. We're not just talking bars and restaurants; some of Pensacola's finest family-friendly attractions become that much more exciting after dark.
To help you plan the ultimate evening, we've highlighted a few of the best nighttime family-friendly attractions below:
Fast Eddie's Fun Center
Go-kart racing is a blast at the appropriately named Fast Eddie's Fun Center. Open until 10 pm on Fridays and Saturdays, this local family-friendly attraction is a favorite and provides hours of fun on its tracks and at its mini-golf course. There's also an arcade that's packed with games for guests of all ages. An onsite snack bar should please even the pickiest of eaters — especially if you end the evening with ice cream.
UFOs on Pensacola Beach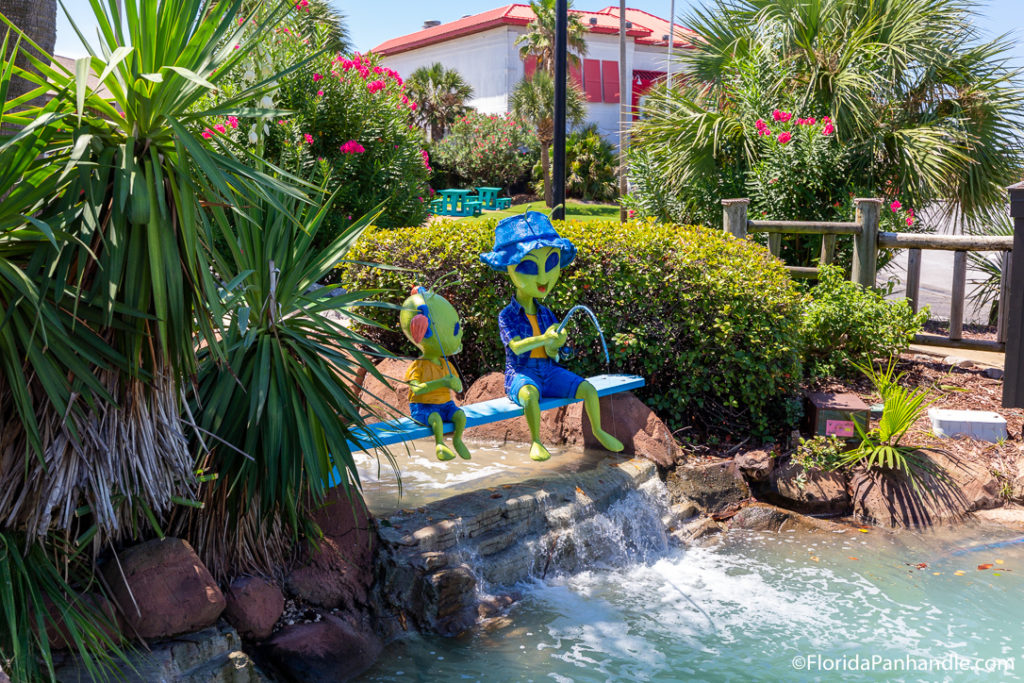 While Pensacola is home to multiple mini-golf courses, some close surprisingly early. If you're determined to play after dinner, your best bet is UFOs on Pensacola Beach. Open until 9 pm several nights each week, this local gem offers not only a wonderfully themed course but also, a full arcade where you can play pool or air hockey as a family. Don't forget to grab cones or shakes at the onsite ice cream shop.
Sky Zone Trampoline Park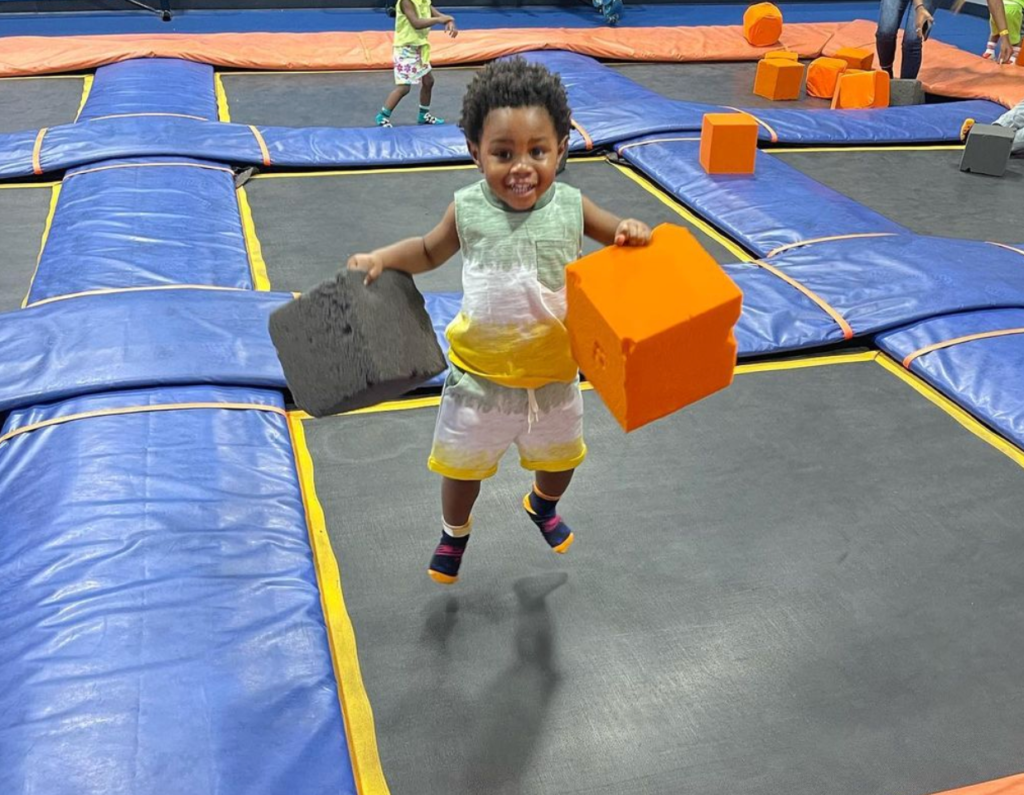 It's by no means exclusive to Pensacola, but Sky Zone is always a winner when looking for a family-friendly attraction during the evening. The Pensacola location is open until at least 9 pm, but it extends those hours to 10 pm on the weekend. You'll burn plenty of calories while you jump alongside your children.
Keep a close eye on toddlers or preschoolers, as the older kids can be pretty rambunctious. Thankfully, there are separate areas that appeal to different ages, so you should have no trouble finding something to please every child in your group.
Jolly Sailing Sunset Cruise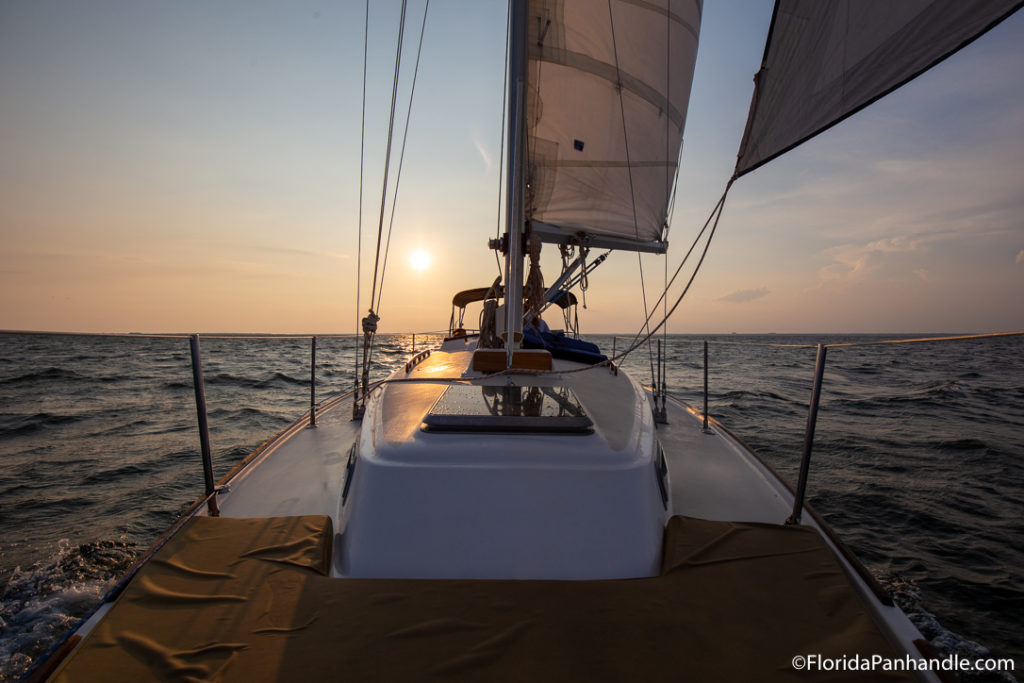 Enjoy the gorgeous Pensacola sunset from the perfect vantage point: on the water and near the area's beloved dolphins. Depending on the season, sunset cruises may start as late as 6 pm and last for a full two hours. There are a few excellent tour companies in town, but Jolly Sailing's Sunset Cruise is a safe bet if you want to hit the water with youngsters.
The dolphins and the sunset are the main attractions, but you'll pass some of the area's most iconic landmarks — so this is a great opportunity to scope out your itinerary for the next few days. The main cruise is a great option for keeping your costs reasonable, but there's nothing quite like the private powerboat sunset cruise, which is sure to please older kids and teens.
Coastal County Brewing
Pensacola has a thriving beer scene, but you might feel like you're missing out if you visit with kids. No worries: you can always head to the family-friendly Coastal County Brewing, which also happens to welcome four-legged friends.
If you visit with dogs or kids (or both!), you'll probably spend most of your time in the beer garden. There, you'll discover a variety of activities to keep everyone entertained: disc golf, corn hole, ring toss, and even a bounce house! Amazingly, this location has a kid's menu. Grab an IPA, hard cider, or seltzer and relax as your kids entertain themselves at this remarkable brewery.
Cordova Mall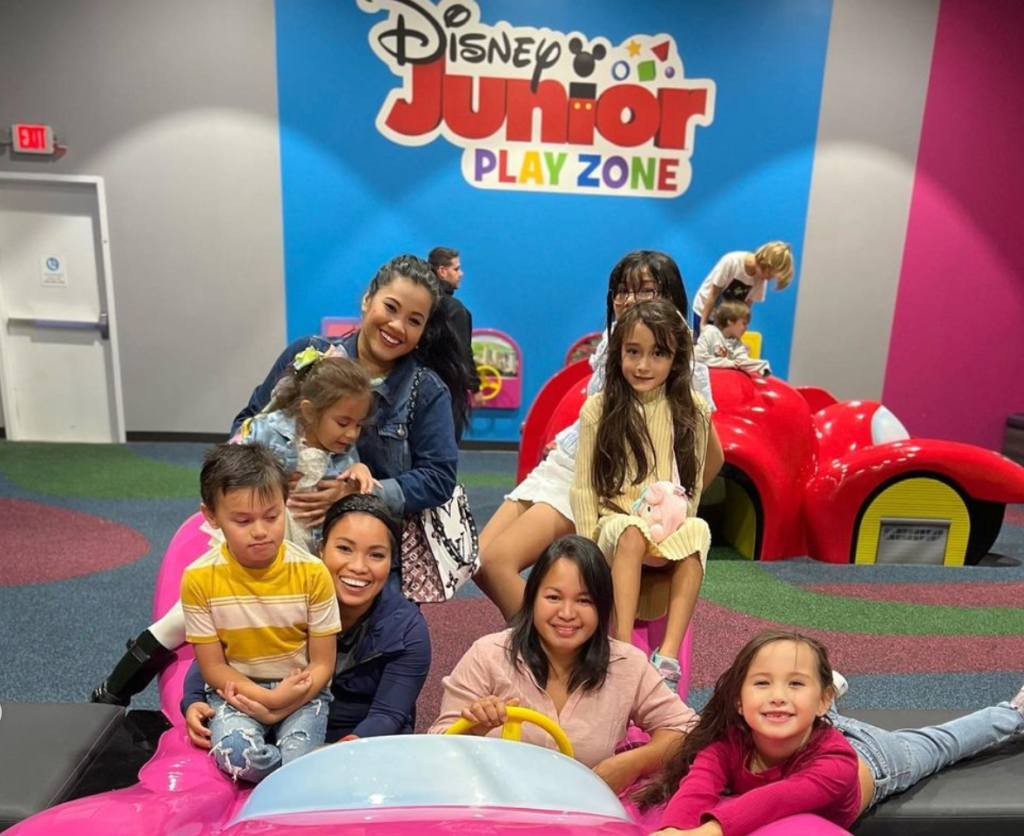 Bond over the joy of retail therapy at Cordova Mall. Emerald Coast Malls are frequently kid-friendly, but this location goes above and beyond with its Disney Junior Play Zone. Always open during mall hours (which extend until 9 pm on the weekend), this impressive play area has it all: Mickey and Minnie's Roadster Racers, the Muppet Babies Imagination Station, and even dance parties with the Puppy Dog Pals. Older kids will prefer to wander alongside you as you scope out the mall, but you can always introduce them to Sugar & Toys, where they'll ooh and ah over the bulk candy section.
Cordova Lanes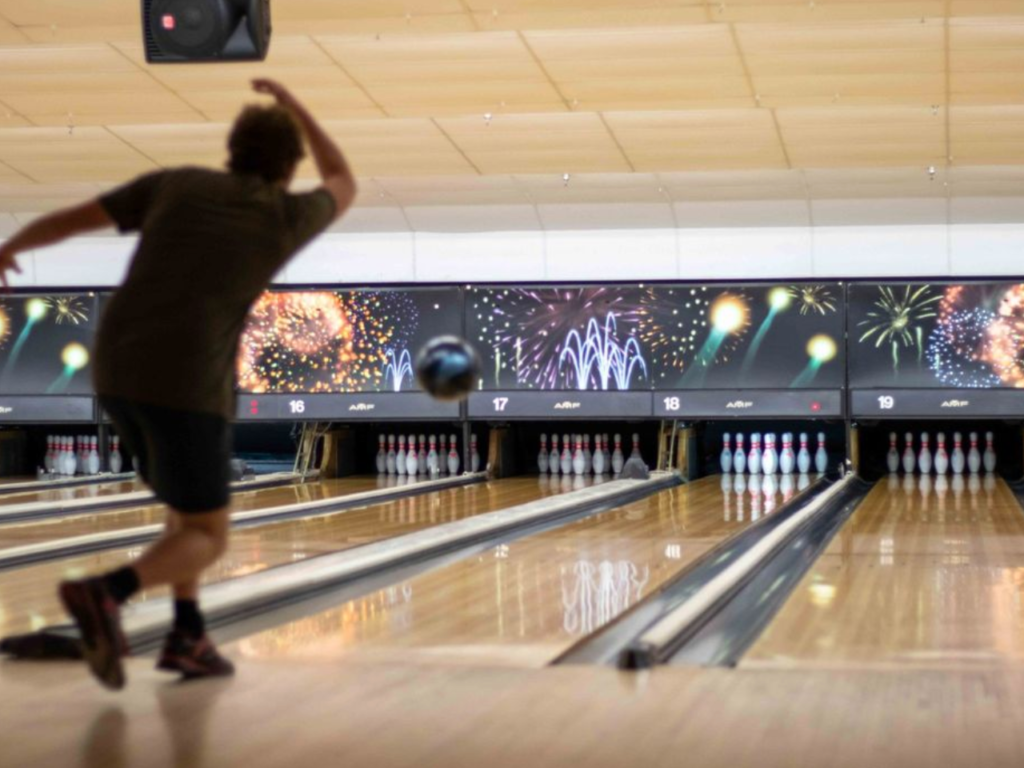 There are many excellent bowling alleys in and around Pensacola, so there's always an appealing option when you crave air conditioning or want to get out of the rain. Thankfully, these local bowling alleys are generally open late.
Cordova Lanes is known for being an incredibly family-friendly attraction, so you're always welcome to bring your kids in for a late-night session. Depending on the ages of your bowling companions, you could even stay out until midnight. Grab a pizza from Mama Onnie's and make a night of it.
Dreamland Skate Center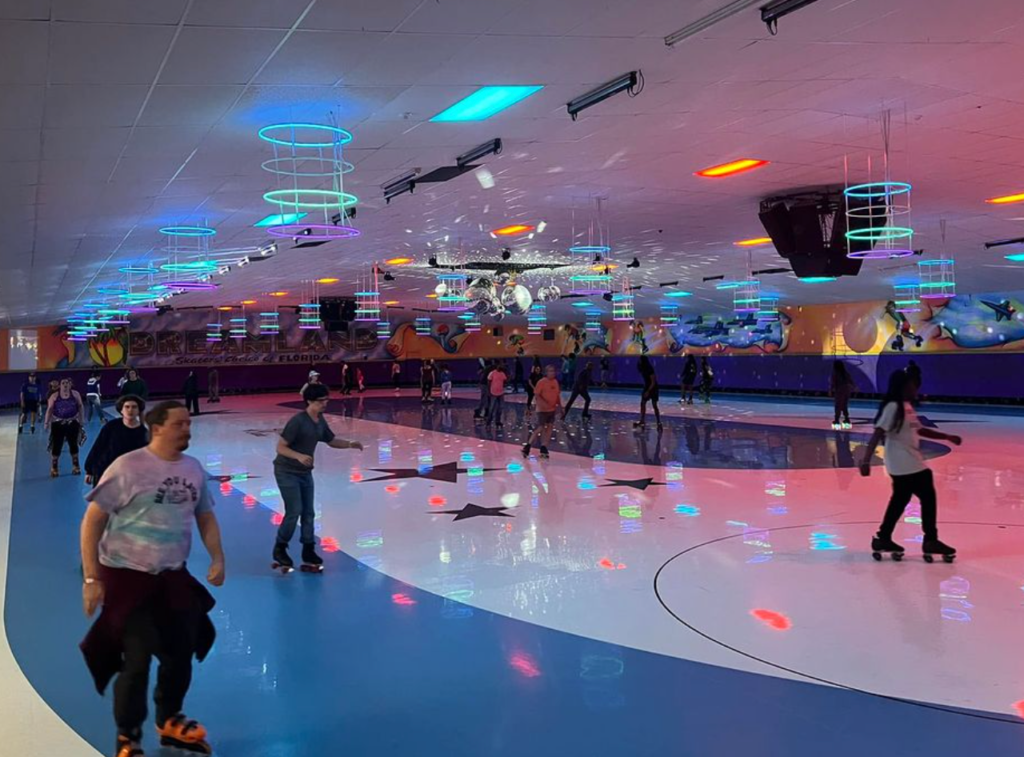 Strap on some roller skates and show off your finest moves at Pensacola's top roller-skating rink. While the skating schedule is heavy on daytime family events and adult-oriented evening events, it is often possible to bring kids along for the fun after dark.
No matter when you visit, you'll love the jubilant atmosphere and the catchy tunes. Arcade games, as are concessions such as pizza, hot dogs, and other favorites, are available when you need a break from your skates.
Gallery Night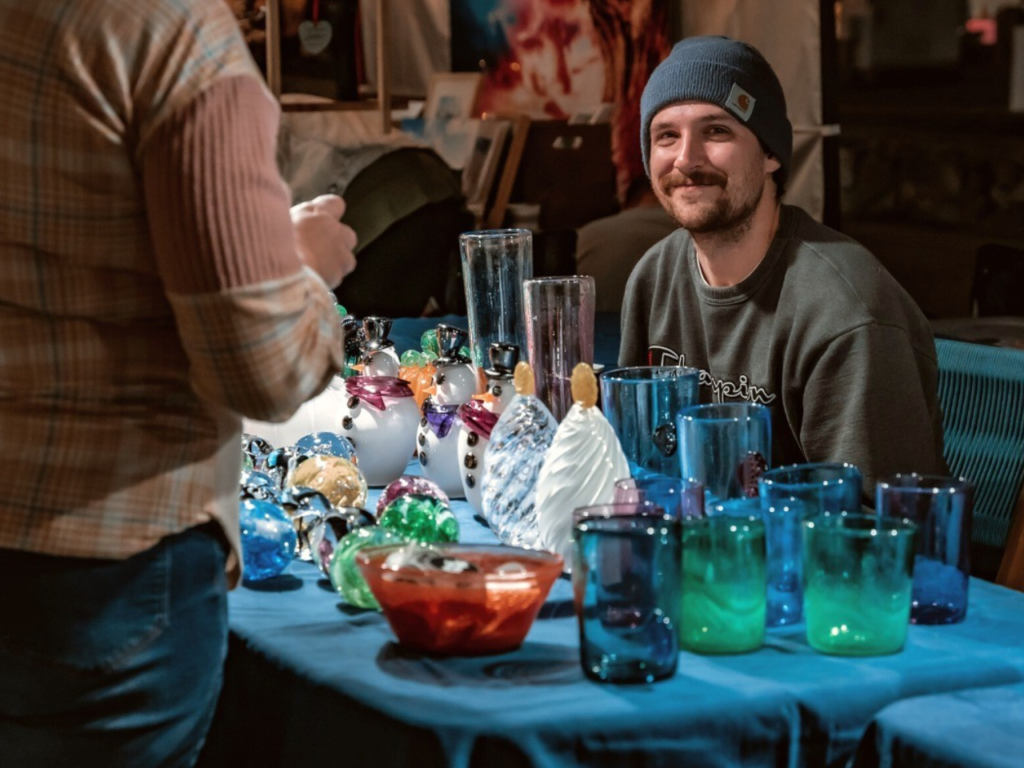 Every month, downtown Palafox comes alive during Gallery Night, when vehicles are kicked out and pedestrians take over. This event aims to bring arts to the street while drawing attention to the region's most talented individuals.
Every month delivers a unique theme, complemented by the event's dozens of vendors and street performers. Add food trucks to the mix, and you have the makings of the perfect night out with your family.
Go Retro's Ghosts & Graveyards Tours
Go Retro's evening tours are definitely not appropriate for younger children, but they're sure to please the bravest teens and tweens from your group. These tours typically start at 4:30 or 5:30 pm and last for two hours. During that time, you'll ride around the Seville Quarter, Sanders Beach, and many other landmarks as you learn about the city's spooky history. If you're lucky, you'll get to stop at a cemetery or a haunted house. There are also occasional tours that cater to young kids, such as the Christmas Lights event and the Witches of East Hill.
Treat your family to a memorable night in Pensacola. You'll be amazed by the abundance of opportunities for young adventurers. You'll be more than happy to sleep in after a fun-filled evening.