Since we were children, fantasy islands rich with white sandy beaches and tranquil waters have been cemented as backdrops for romance and adventure. Romantic beachside escapes are the setting of all types of romantic fiction, from films to classical books, and it isn't hard to see why. The soft sounds of ocean breezes and waves crashing beneath the vivid colors of an oceanfront sunset or sunrise are sure to inspire; their beauty is something people from time immemorial have wanted to share with someone they loved. Thus, what better place to tell the person you love that you want to be with them forever than with the beach in your foreground and activities in the back? What better place than Pensacola Beach?
Pensacola Beach might not be a far-off Caribbean island (its easy mainland access is a win for most), but it boasts everything you'd want from a tropical island escape. White sandy beaches? Check. Tranquil clear waters? Check. Affordable vacation homes and resorts? Check. Exciting nightlife and culinary locations? Check. So, instead of asking whether Pensacola Beach is the right place to propose (because it clearly is), let's take a look at ten excellent places in the area to take the knee and ask her (or him) to take your hand:
10 Best Places to Propose in Pensacola Beach
In the Glow of Bioluminescence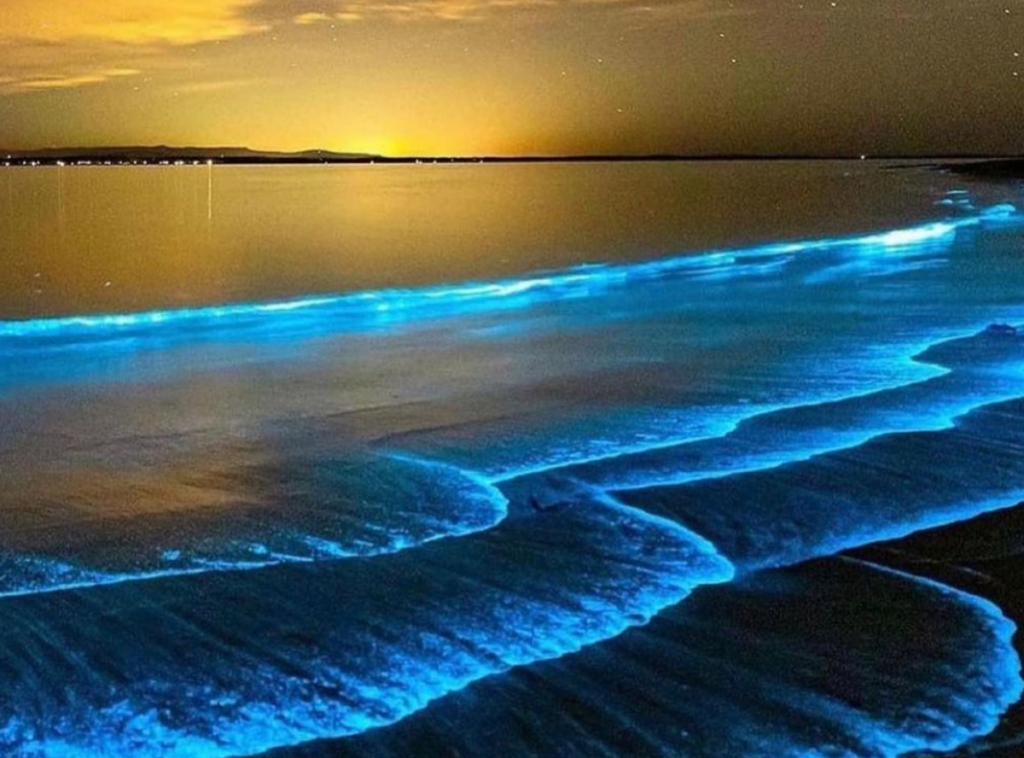 During the summer nights of the new moon, one exciting adventure is paddling out and experiencing the soft underwater glows of bioluminescent organisms. It's quite magical to kayak through these thousands of tiny creatures and could be just the setting for your proposal.
Aboard a Private Sailing Charter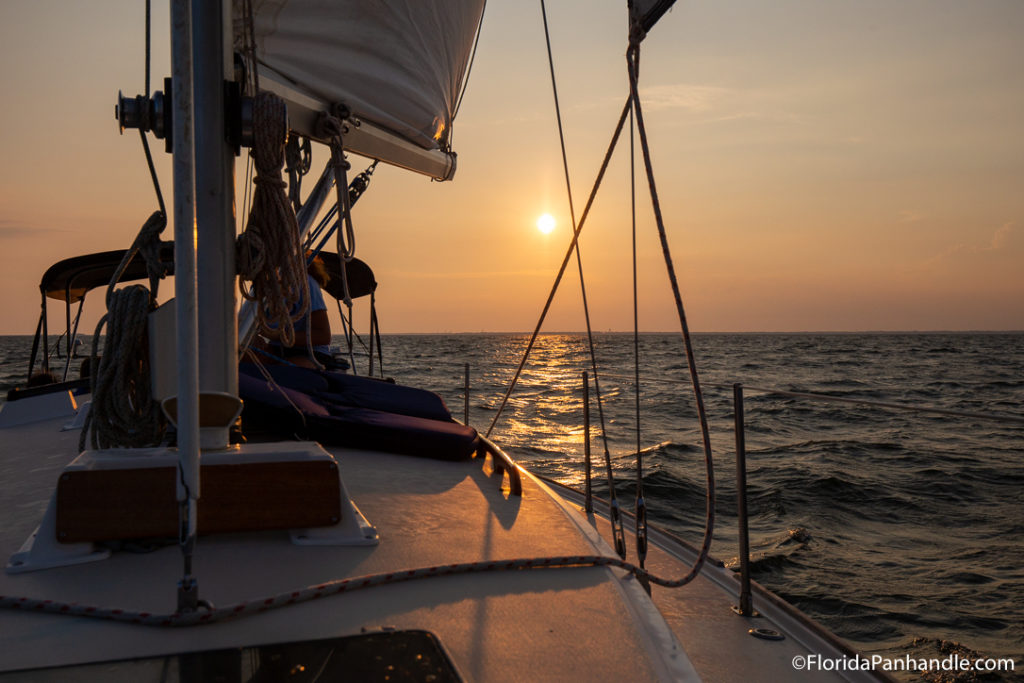 The Gulf Coast is an excellent place to hire a sailing charter. Pensacola Beach, FL has quite the selection of experienced captains to choose from and plenty of creative proposal opportunities. For example, you might opt for a private snorkeling experience and have your partner "find" the ring beneath the waves. Or keep things more traditional, but exciting, with a sunset cruise where you offer your hand as the sun dips down over the waters. 
Atop Fort Pickens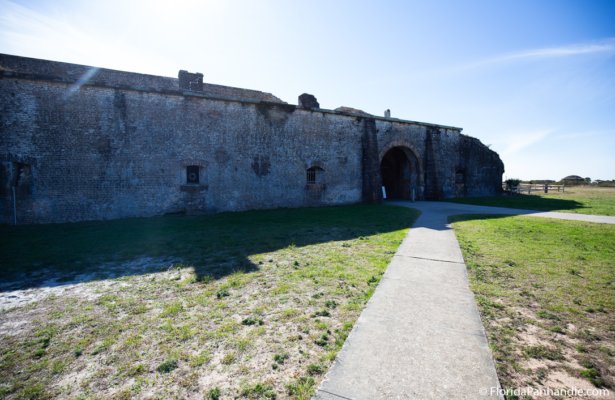 Fort Pickens is a historic military fort that was built at the very western edge of Santa Rosa Island in Pensacola Beach, straddling the landmass that separates Pensacola Bay from the Gulf of Mexico. Built in 1824, this fort has certainly seen better days, but it remains one of the oldest such structures south and its five bastion style makes it truly unique. Standing atop Fort Pickens with the coastal breezes in your hair or within the quiet stone halls are excellent choices for a place to propose to a partner who loves history or is otherwise fascinated with older stone architecture.
A Breakfast Treat at Henderson Park Inn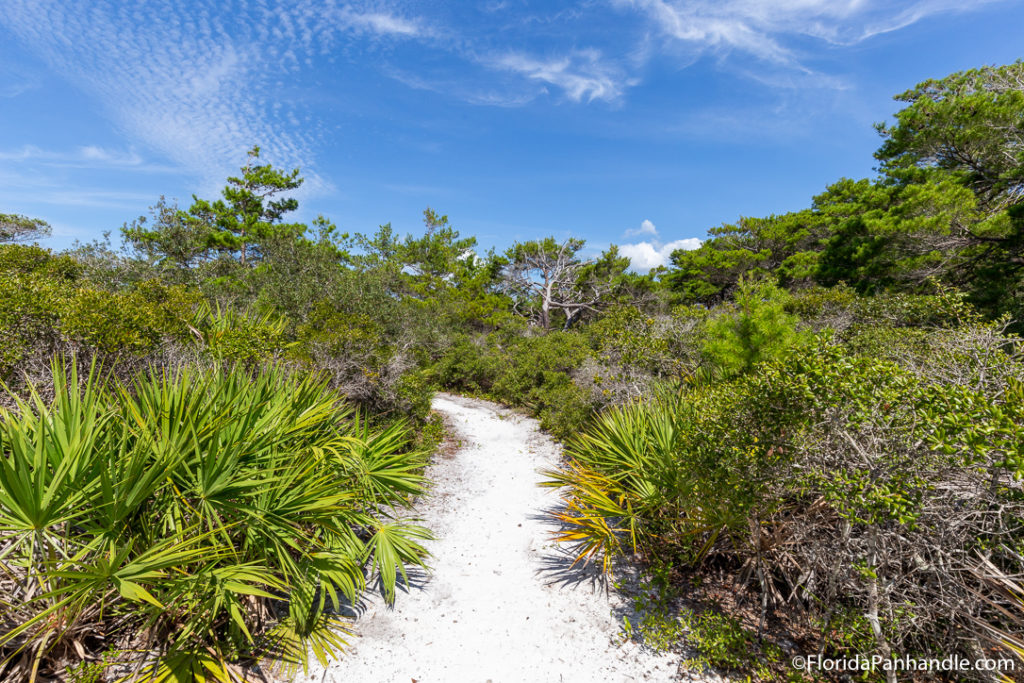 This premier engagement spot is more of an experience. Henderson Park Inn is a secluded getaway resort that has built itself on romance, offering its guests exclusive beach access and selling itself as an all-inclusive adults-only resort on the white sandy beaches of Destin, FL, just around the corner from Pensacola Beach. 
High Up in a Hot Air Balloon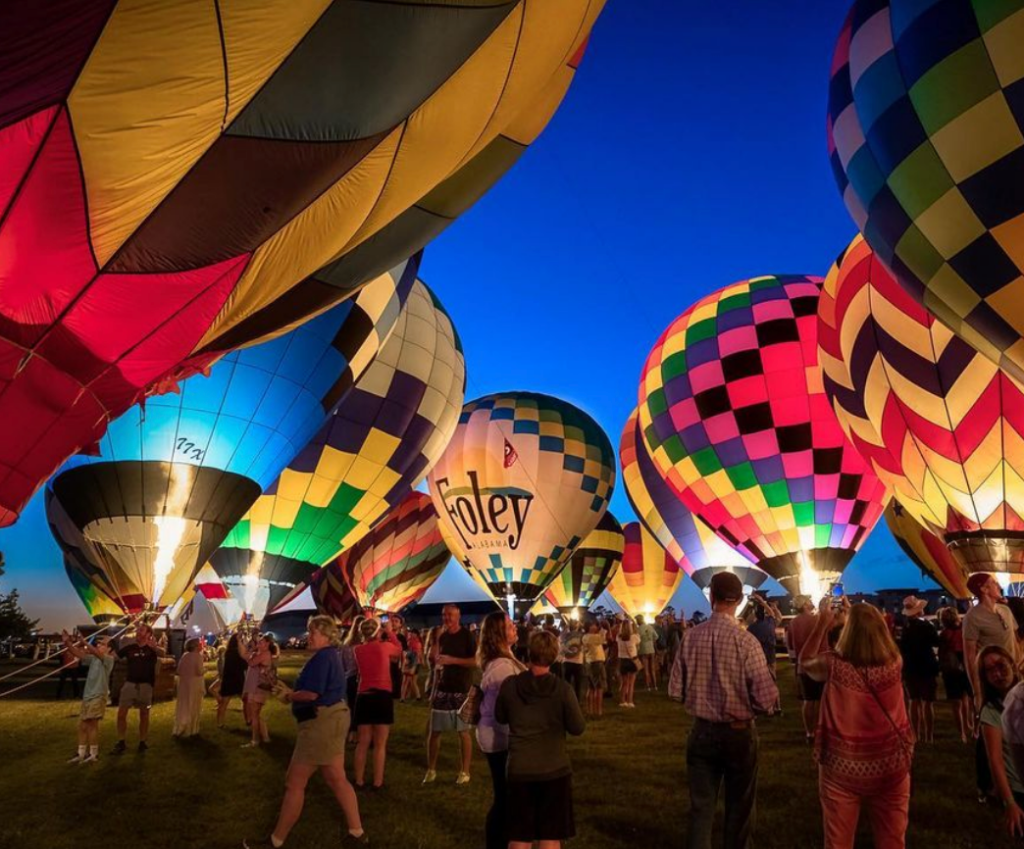 For this experience, you might have to travel outside of Pensacola Beach, but there are outfitters just across the Alabama/Florida border. In fact, every spring, Foley, AL (about an hour's drive west of downtown Pensacola Beach), hosts the Gulf Coast Balloon Festival, a premier annual event that typically features over 50 massive hot air balloons from around the region. Soaring above the Gulf Coast in one of these unique flying machines offers a very romantic proposal backdrop.
With an Animal Companion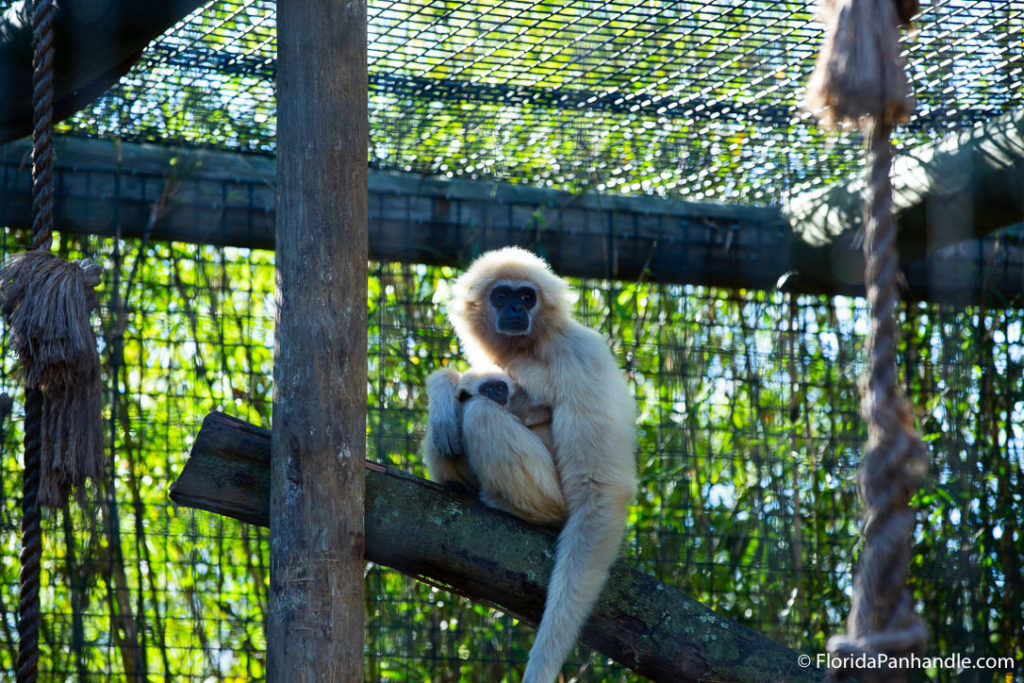 Gulf Breeze Zoo is a beloved conservation group located in the suburbs of Pensacola Beach. This outstanding animal organization features over 50 acres of animal exhibits and is probably best known as a family-friendly destination, but there is something they offer that makes it a good pick for a proposal to an animal-loving sweetheart: Private animal encounters.
For a small surcharge, guests can book a private animal encounter with their choice of a selection of animals. The most popular for more romantic encounters are the sloth and giraffe exhibits, both of which allow guests to get close and learn more about these special creatures.
In the Shade of Trees at Naval Live Oaks Nature Preserve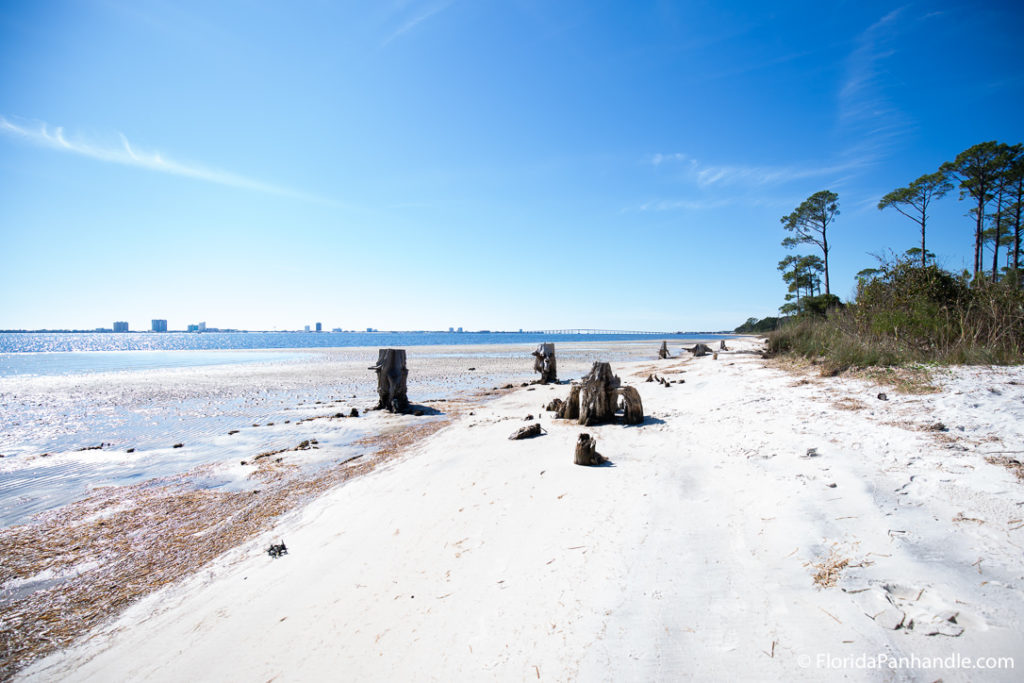 All trees are pretty in their own way, but few have the fantastical gnarled beauty of an ancient Southern Live Oak with branches twisting to the ground and high into the air. Naval Live Oaks Nature Preserve began in 1828 as the very first federal tree farm and now offers seven miles of trails to wander and find that perfect proposal spot in.
Catching the Winds in a Doubles' Parasail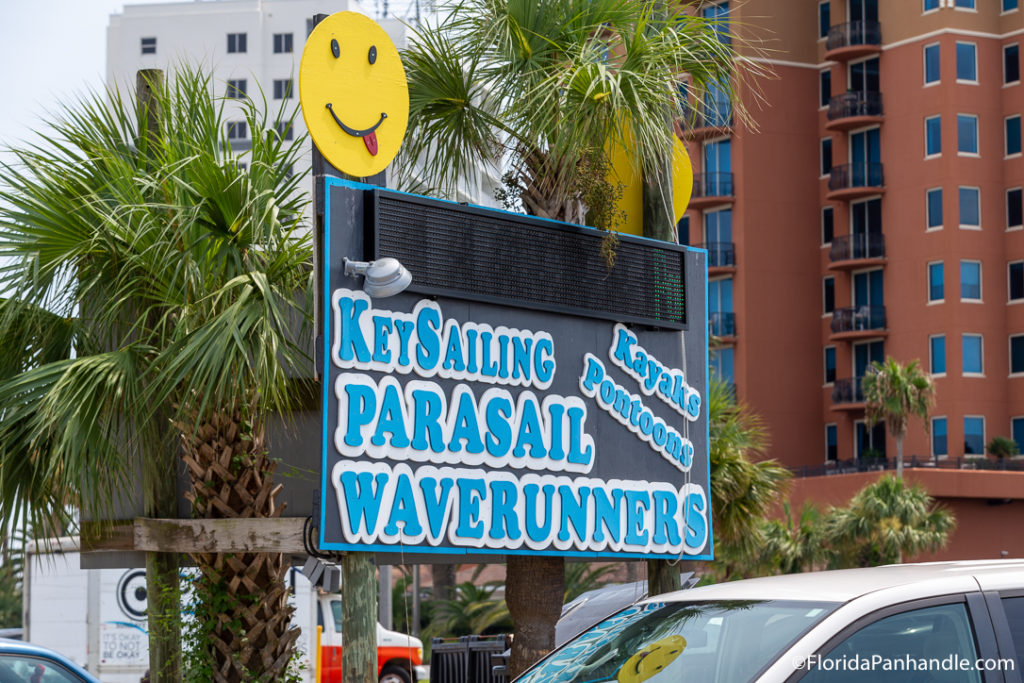 There are several parasailing outfits operating out of Pensacola Beach that offer an exciting parasailing experience for two. Parasailing involves flying high in a large sail behind a motorboat, delivering you and your partner amazing views as you soar across the Gulf waters and making for quite the exciting time to propose.
During Desert at a Waterfront Restaurant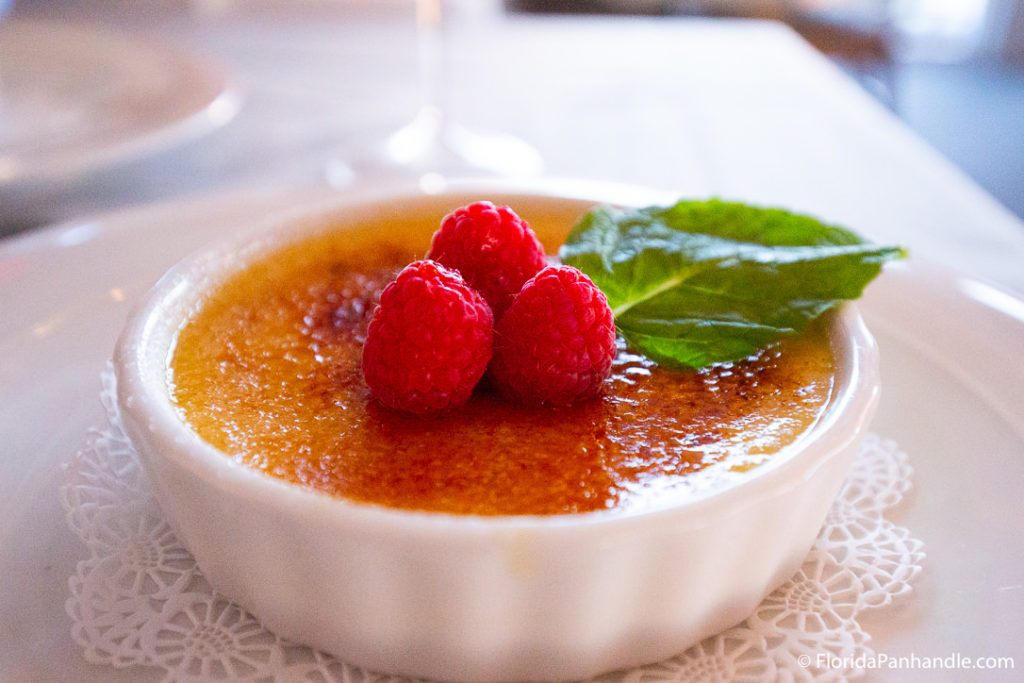 Pensacola Beach has a ton of restaurants with beachfront tables, including fine dining locations like DRIFT. A beachfront restaurant like Drift offers an excellent way to keep your proposal traditional, but with the beauty of Pensacola Beach as your backdrop. 
On the Beach — Anywhere in the Pensacola Beach Area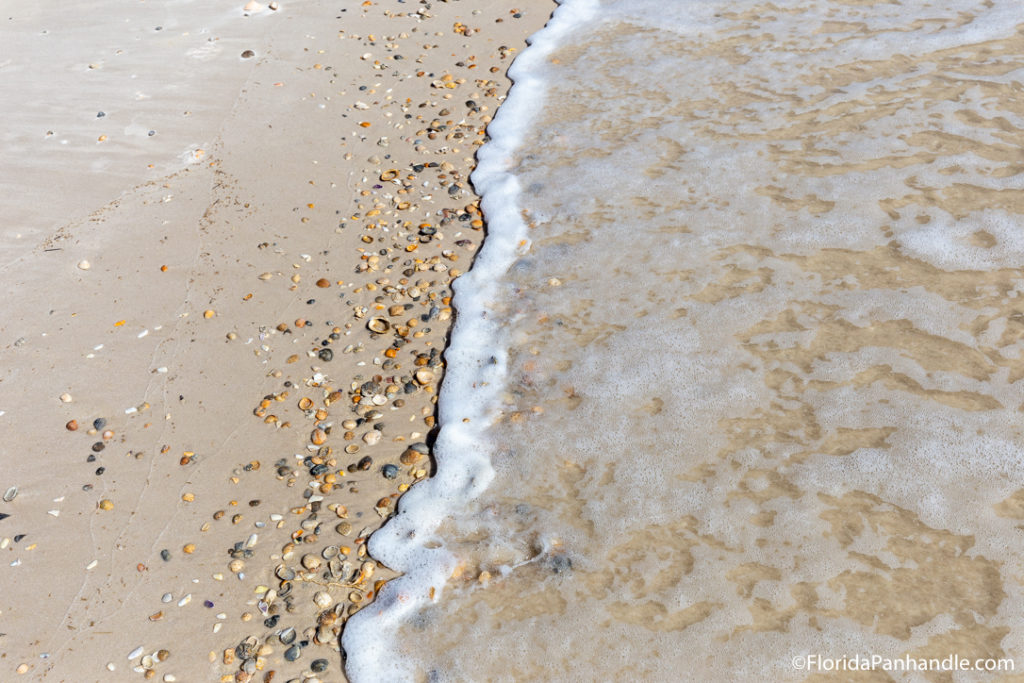 You will find miles upon miles of superior white sandy beaches here, all of which offer a wonderful place to propose. Whether you choose to make it a sunrise, sunset, or sometime within the day, is all up to you! The beaches at Gulf Islands National Seashore and Perdido Key Beach are two of the most popular and beautiful beaches not just in Florida, but in the country; making for an excellent place to enter a new level of relationship with your loved one. 
Check Out Other Excellent Pensacola Beach Locations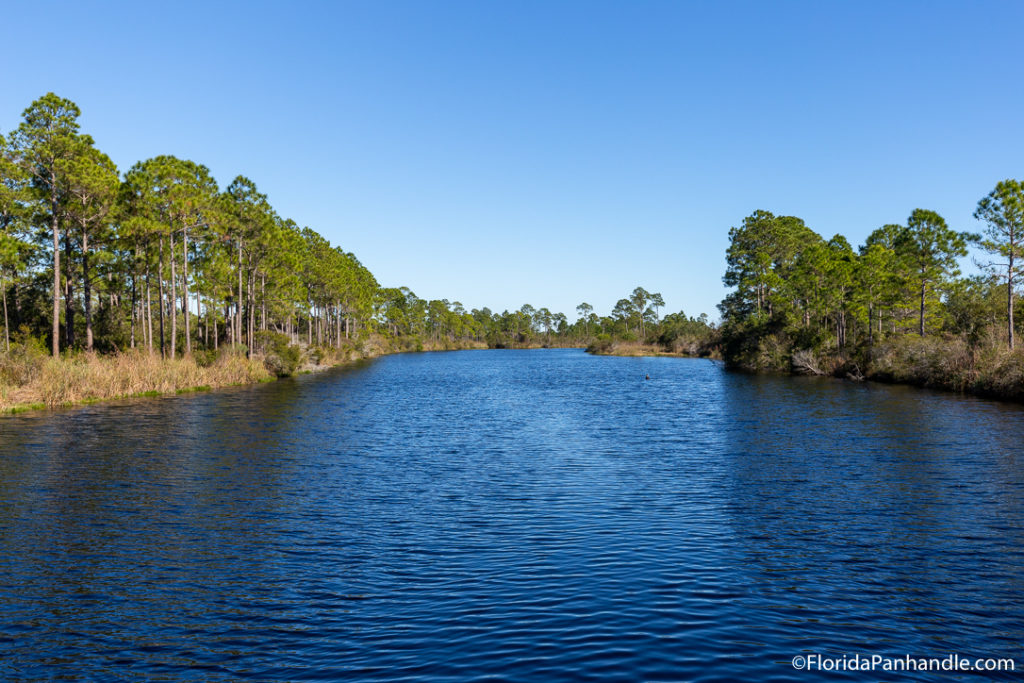 We hope this list of the top ten places to propose in Pensacola Beach has inspired you, but before you book your tickets to the area, make sure to visit the rest of our website. Here, you will find unbiased reviews on great places to dine, play, and otherwise enjoy in the area to help you best plan and enjoy that romantic vacation of your dreams!