Pensacola Beach is probably most widely known as a big Spring Break destination, but that doesn't mean it's all college kids and parties. This part of Florida is also very popular for families looking for an affordable beachside vacation where they can swim, fish, and, of course, feast. Check out these tried and true kid-friendly restaurants for your own upcoming vacation with the family:
Flounder's Chowder House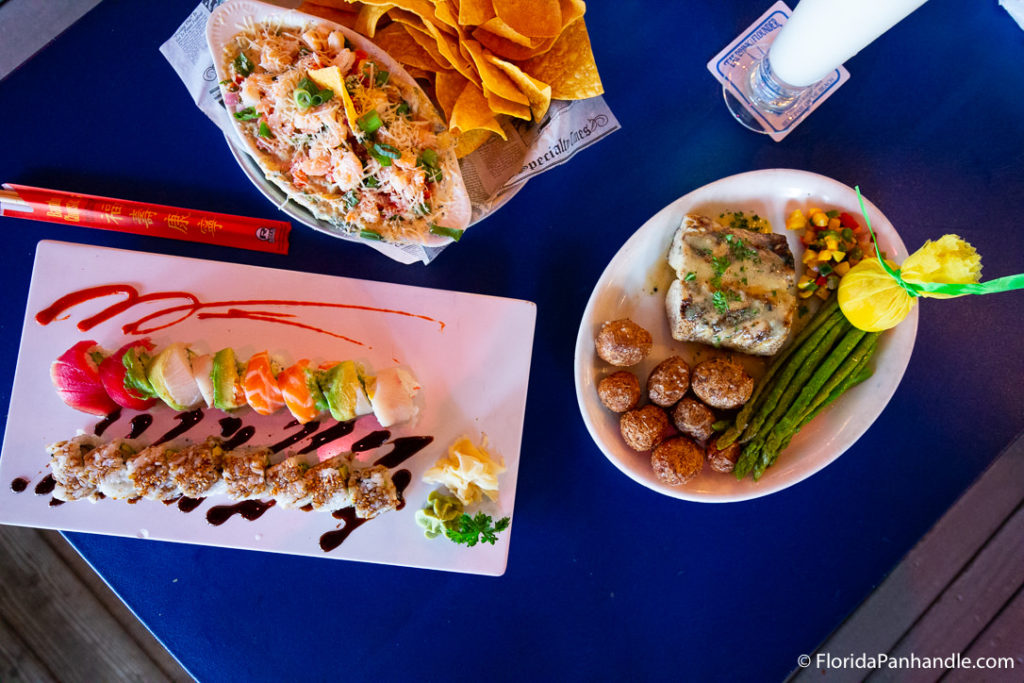 Situated on the bay, Flounder's Chowder House is part-restaurant and part attraction. You will find most of the seating at this restaurant outside overlooking the water and sandy beaches. Here also you will find a full playground for kids to run and jump about while your family waits for your order to arrive.
Hate waiting to sit down? This restaurant has a unique online waitlist that makes it possible to check wait times in real time so you don't have to stand around once you arrive. 
Red Fish Blue Fish Pensacola Beach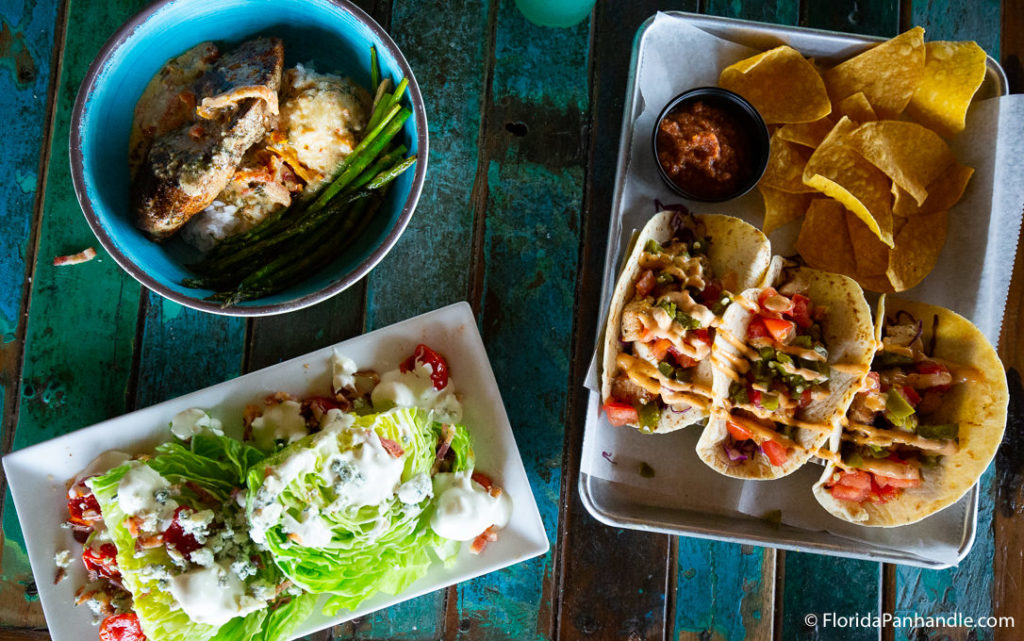 Red Fish Blue Fish is a restaurant with a decidedly backyard vibe. Much of the restaurant's interior is made with repurposed items and reclaimed wood while the back patio boasts picnic tables, yard games, and a stone fire pit — the latter two of which are perfect for entertaining young ones while their food is getting cooked.
In addition to these kid-friendly entertainments, Red Fish Blue Fish Pensacola Beach has an outstanding kids' menu that boasts appealing and healthy dishes at a great price.
Shaggy's Pensacola Beach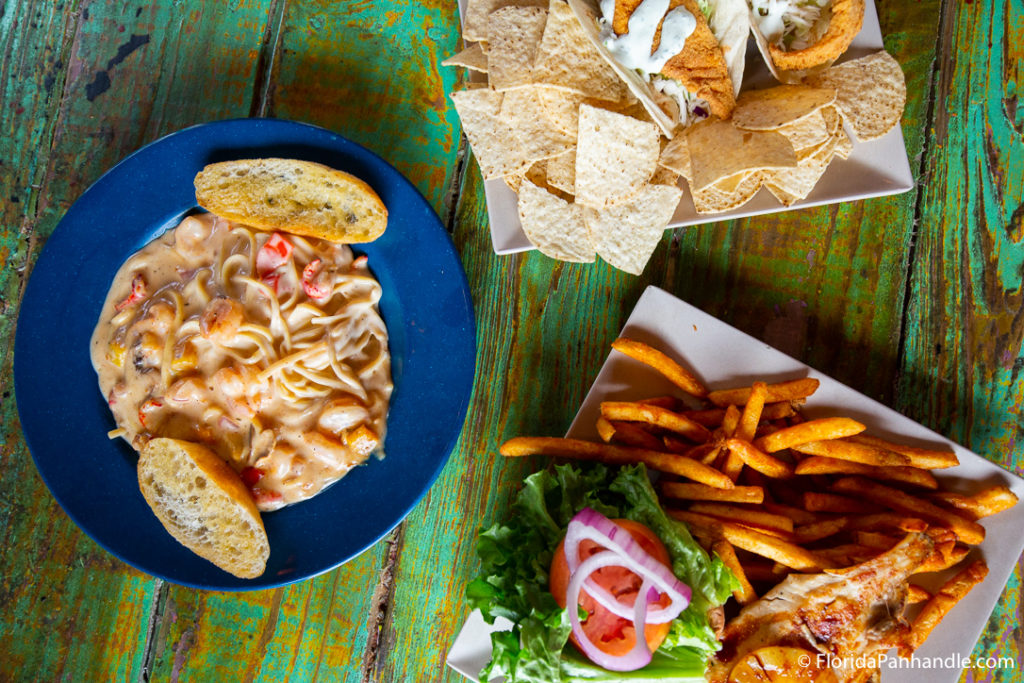 Take the kids on a paddleboarding or kayaking adventure around Little Sabine Bay and end by pulling up to the dock to eat at Shaggy's. This Pensacola Beach restaurant is a beloved local's favorite for its great prices, outstanding food, and friendly atmosphere. Send the kids out back to play on the pirate-themed slide and playground as your party sips cocktails and hears out the daily specials.
Water Pig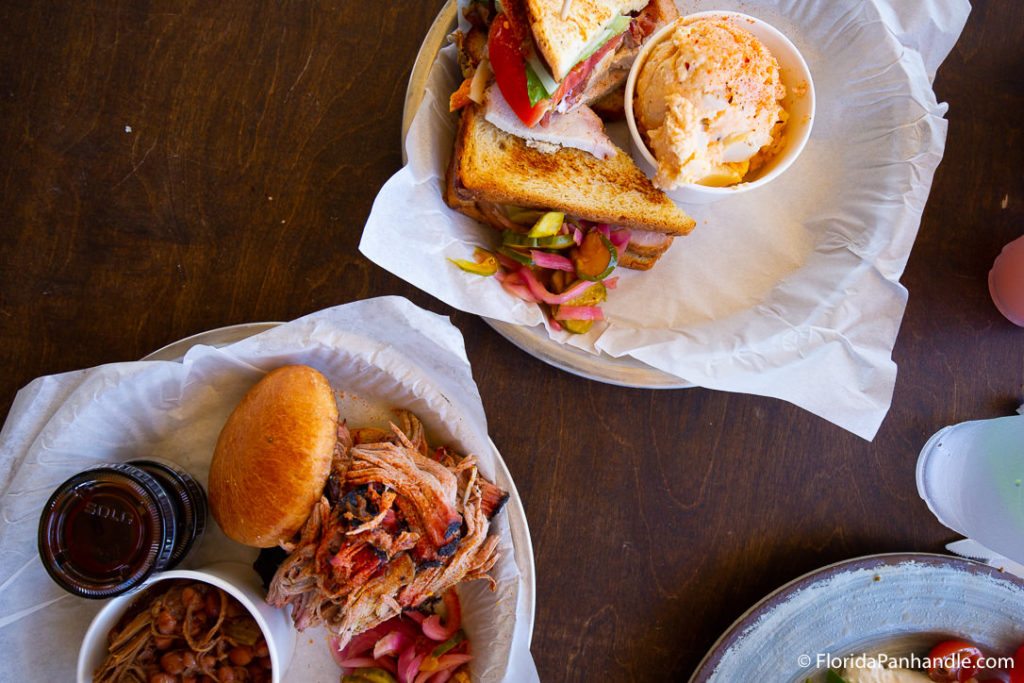 Kids age 10 and under eat free at Water Pig (with the purchase of an adult entrée) and that's really a must for parents of fussy eaters. But the promise of free snacks is only part of what makes Water Pig a great choice for families. This beachfront restaurant is within walking distance from many premier hotels and features a spacious outdoor seating area overlooking the bay. 
Native Café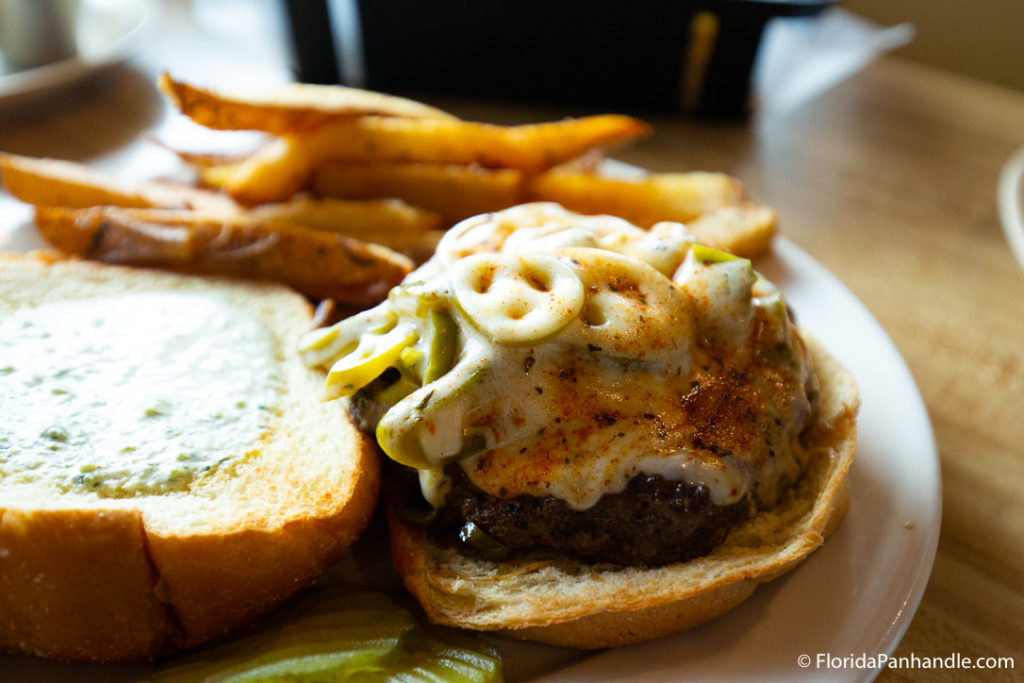 This small unassuming brunch spot is the perfect place to go when you're in the mood for some hearty Southern breakfasts. Native Cafe makes our list as one of the most kid-friendly restaurants in Pensacola Beach because it offers unique touches, such as bear-shaped pancakes that are sure to put smiles on children's faces. 
Peg Leg Pete's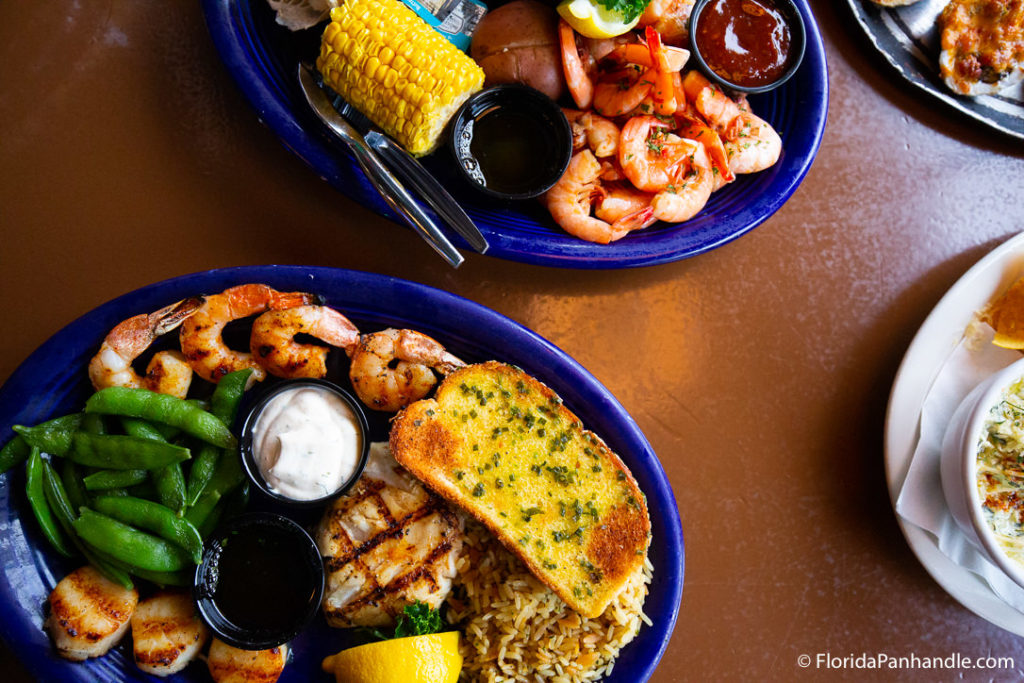 Does your child love pirates and swashbuckling adventures? Then a visit to Peg Leg Pete's is a must. As their name suggests, this restaurant is all about the sea and its marauders. The interior is decked out like the ship from Goonies while the outside boasts its own ship-like play attraction for children. 
Crabs on the Beach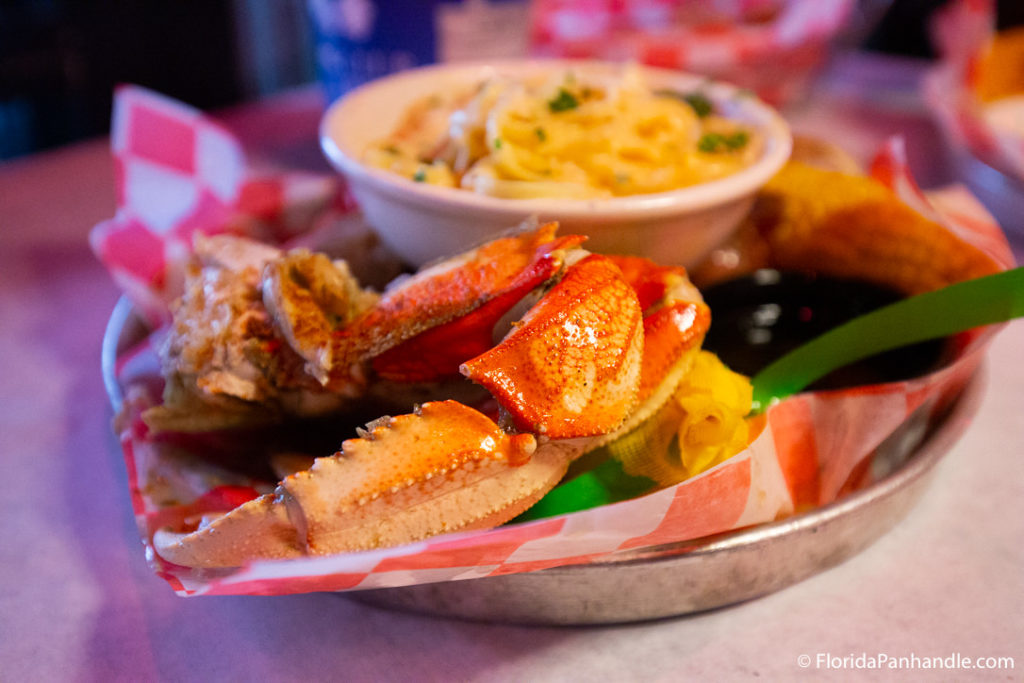 Most restaurants along the beaches of Pensacola focus on seafood-oriented menus, for obvious reasons. The Gulf does provide a fantastic amount of fresh seafood every day for residents and visitors of the area. But sometimes you travel with picky family members and sometimes you want something more than another shrimp po'boy. For those days, consider taking the family to Crabs on the Beach. This family-friendly restaurant boasts a massive menu that includes burgers, sandwiches, pizzas, pasta, and much more — making it a great choice for kids tired of fish. Plus, they have an outdoor playground for the children to get their energy out in. 
Casino Beach Bar and Grill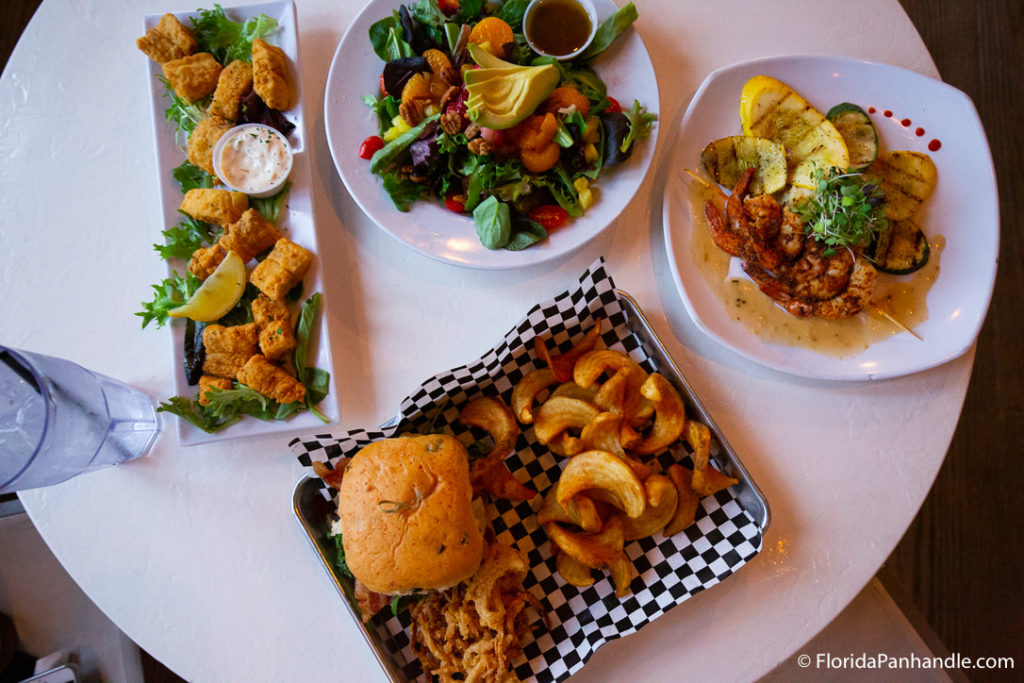 Don't let the name of this restaurant fool you as it isn't some type of divey beach bar. Rather, Casino Beach Bar and Grill boasts a light and inviting environment that those of all ages will appreciate. Get a table outside near the sand and let the kids make sandcastles while your party orders drinks and food. On some days, you can even enjoy live entertainment. 
The Sandbar – Pensacola Beach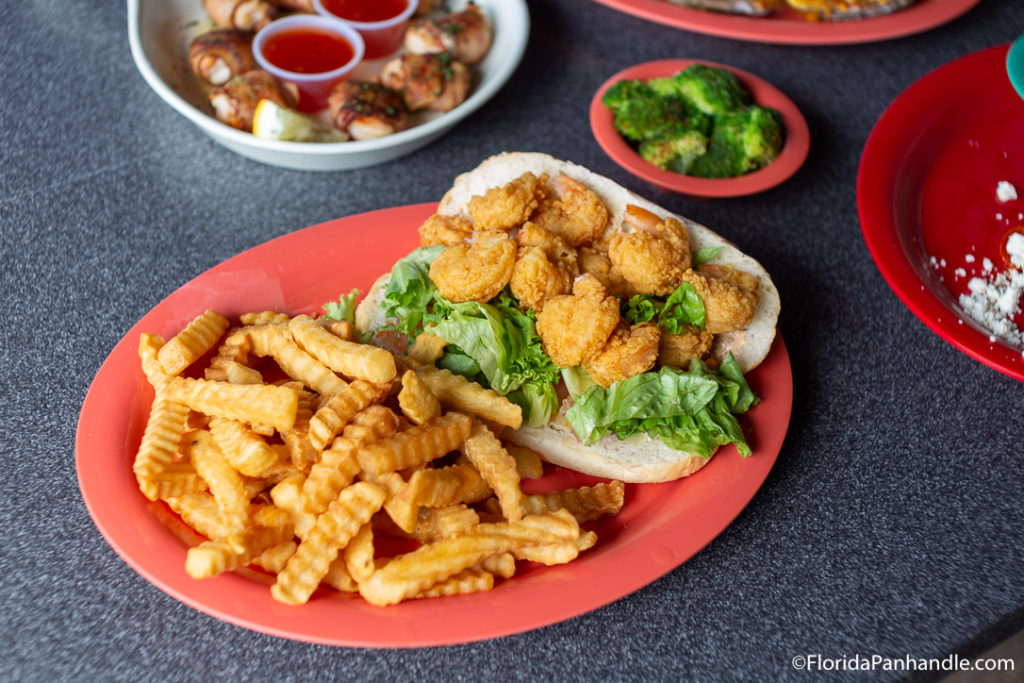 Does your child or children love watching the big boats zip around the harbor? If so, then they'll love dining it at Pensacola Beach's The Sandbar. The Sandbar is an affordable restaurant overlooking the docks and one that serves up big portions of classic American foods. 
Frisky Dolphin Sunset Oyster Bar & Grill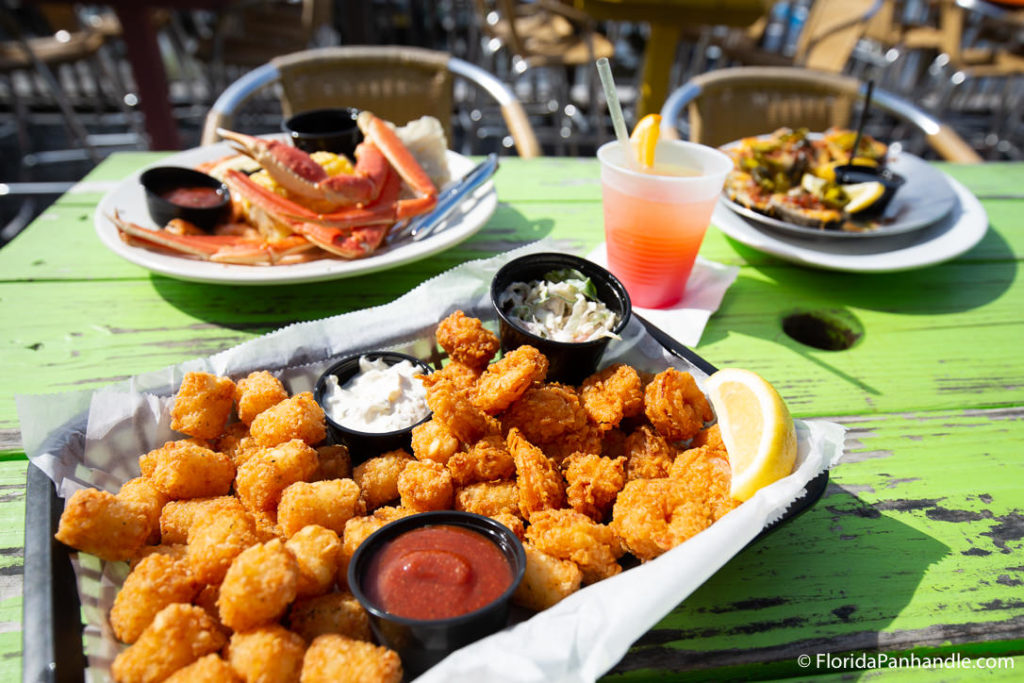 The Frisky Dolphin Sunset Oyster Bar & Grill is a restaurant that loves to get involved with community events. Whenever something big is happening in the area, such as the Blue Angel Air Show or artist festivals, you can bet that this restaurant is taking part via parties, special menu items, and much more.
They also happen to have one of the Happy Hour daily deals, such as 75-cent Wings Tuesdays and $1.25 Baked Oyster Wednesdays. So when you want an affordable but active location for your family to dine at, head out Frisky Dolphin Sunset Bar & Grill.
Cafe Bistro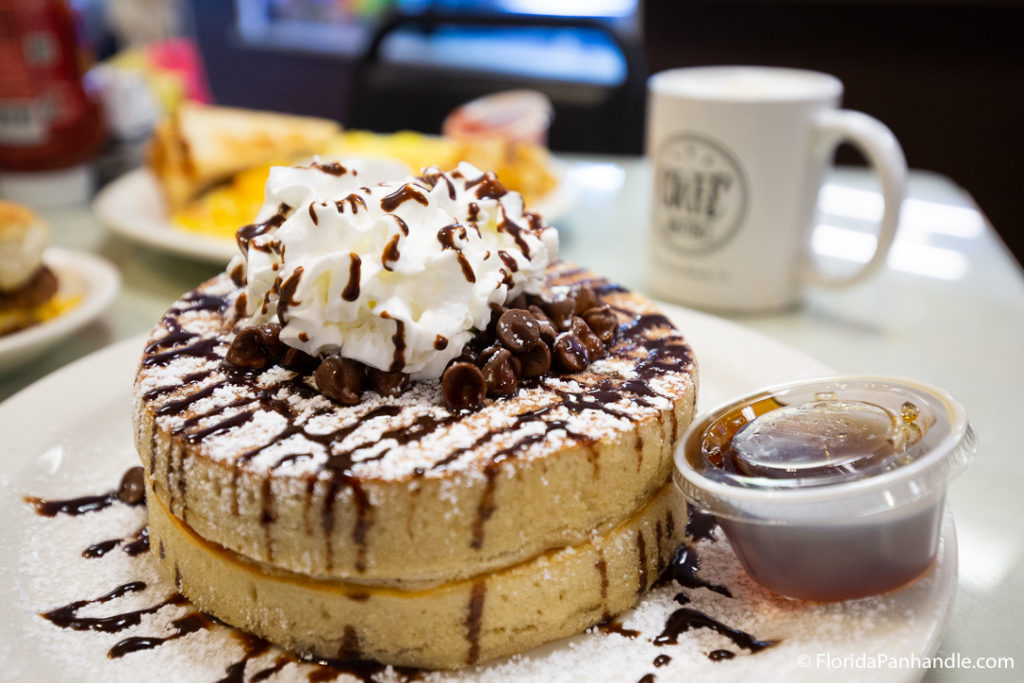 After a long day at the beach, Cafe Bistro is a great choice for when the kids are screaming for a serving of cold ice cream or you're craving a caffeine pick-me-up via a freshly brewed coffee drink or sweeter smoothie. This restaurant is also a good choice if you're looking for a quick cafe-style lunch in-between beach hangouts. 
Laguna's Beach Bar & Grill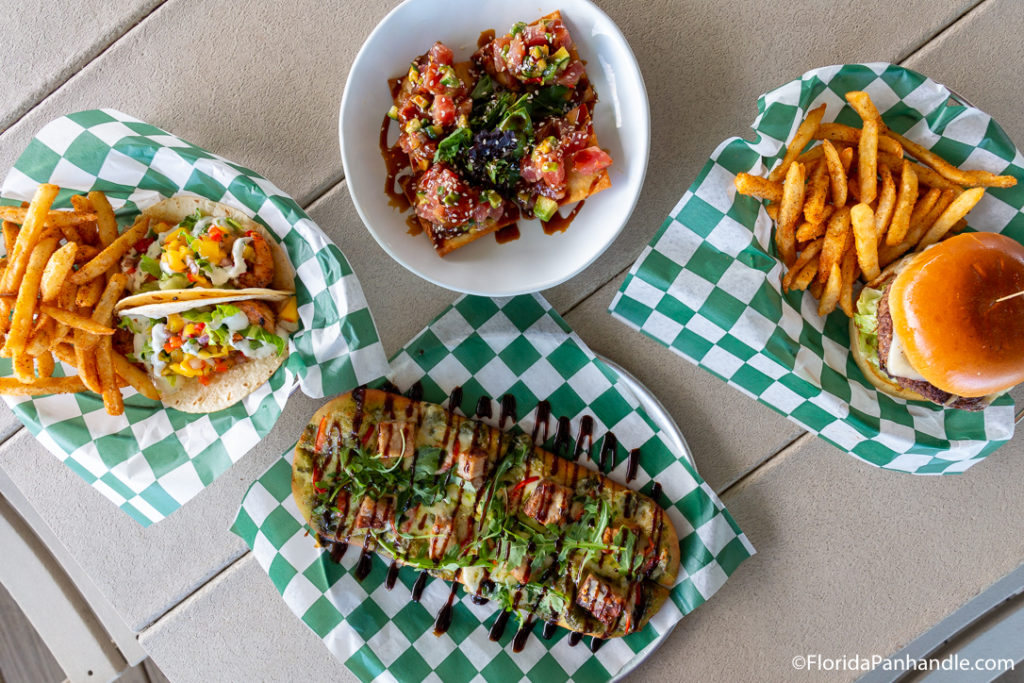 Laguna's Beach Bar & Grill is part-restaurant and part outfitter — the latter part which is made easy thanks to their fantastic beachfront location. Here, you can rent all manner of boats from kayaks and paddleboards to pontoon boats with splash pads. They even offer parasailing and dolphin tours. And when your kids are done having fun on the water, fill their bellies at the restaurant portion of Laguna's Beach Bar & Grill. 
Shrimp Basket Pensacola Beach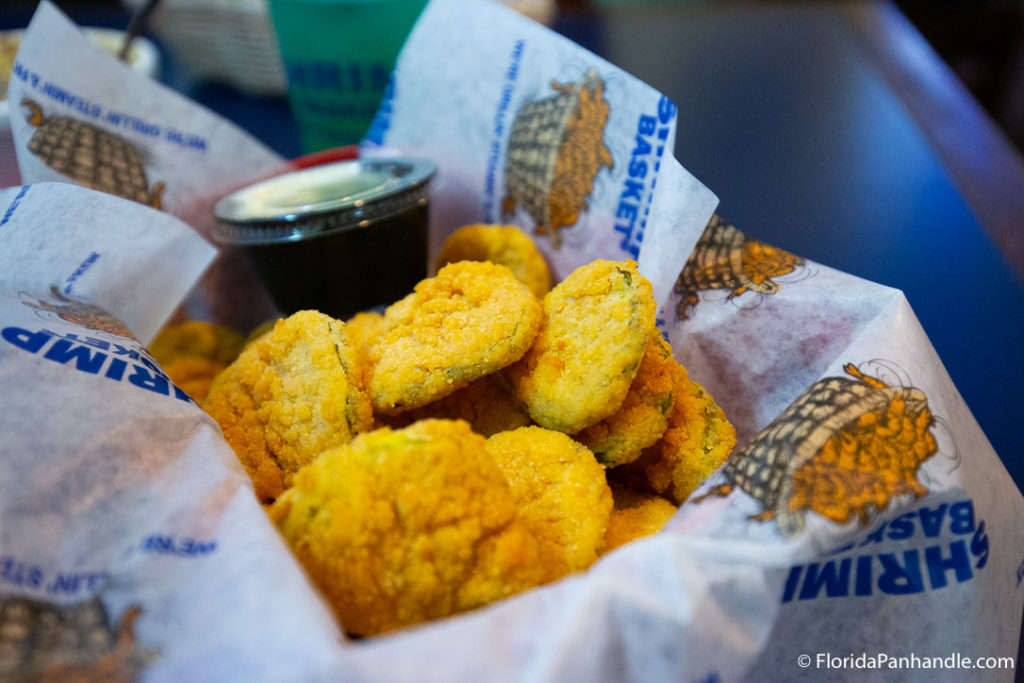 Shrimp Basket is the place to go for fried seafood and Southern fare. They have a robust kids menu and for the hungry parent, delicious all-you-can-eat menus. So after a long day at the beach or out on the water, go here to relax in a family-friendly atmosphere and enjoy some delicious finger foods.