Florida's Emerald Coast is downright fascinating from a historical perspective. In addition to its vibrant Native American culture, the area has an incredibly eventful military history. It's known as The City of Five Flags, as it has been ruled by five governments in its recent history: Spain, France, Great Britain, the United States, and even the Confederate States of America.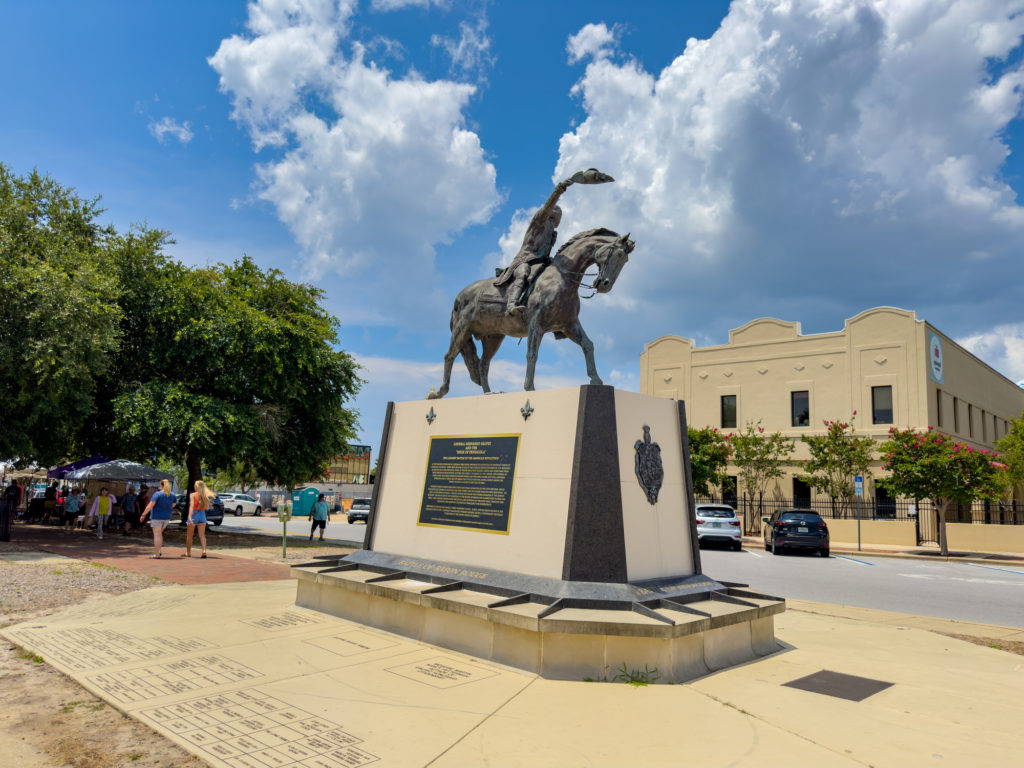 The better you understand these intriguing and often bizarre circumstances, the more you will appreciate all that makes Pensacola special today. To that end, we've highlighted several important landmarks in Pensacola's history.
Ancient History and Early Exploration
Various archeology sites provide helpful clues about Pensacola's ancient history. The Fort Walton Mound, for example, is situated about forty miles from Pensacola and is believed to have been constructed around 850 CE. Archeologists believe that a variation of the Mississippian culture was responsible for building this. The Pensacola people were the most significant variation of the Mississippian culture to reside in this area. Their zone spanned everywhere between Choctawhatchee Bay to present-day Biloxi.
Referred to as "Panzacola" during a 17th-century expedition, Pensacola was home to Native Americans for thousands of years before Spanish explorers briefly settled at Pensacola Bay around 1559. Over a century later, the Spanish returned — this time with the primary intention of creating an outpost that would help them defend their claims to Florida.
Changing Hands
While Pensacola was under Spanish control for years, it changed hands several times throughout the 18th century. First, it was captured by the Governor of French Louisiana. The French only held Pensacola for a few short years, however, and were ultimately driven out by a hurricane. Because of the susceptibility to storms, the Spanish moved Pensacola to the mainland upon returning to the area. A few decades of modest growth were followed by Britain taking control of Pensacola via the Treaty of Paris.
Pensacola was officially designated as British West Florida's capital, and while it was still primarily a military outpost, civilian life took a step up at this point. What's more, Pensacola began to adopt a structure similar to that of America's British colonies. In the Pensacola area, however, colonists were generally loyal to the Crown. Despite this, British military interventions were generally limited, especially as compared to South Carolina.
The American Revolution did not spell the end of Florida's constantly changing governments. During the Siege of Pensacola, Spanish forces captured the city. Their rule was not to last long, however, and soon, Florida would officially be part of the United States.
War of 1812 and Civil War
As part of the War of 1812, the Battle of Pensacola (which actually occurred in 1814) placed American forces against the British and Spanish, who were aided by African American slaves and Creek Indians. Eventually, however, Spanish forces surrendered to Andrew Jackson. This wouldn't last (at least to begin) with the Spanish often retaining control in spite of short-lived US invasions. Later, however, Jackson would become provisional governor as Pensacola officially joined the US with the ceding of Spanish Florida.
This was followed by a period often referred to as the Removal Era, when Native Americans were forced from their ancestral homes to present-day Oklahoma, which was then known as Indian Territory. Racial discrimination also became entrenched at this time. Meanwhile, the lumber industry began to take off, allowing the economy to grow considerably — especially as steam power made sawmills far more efficient.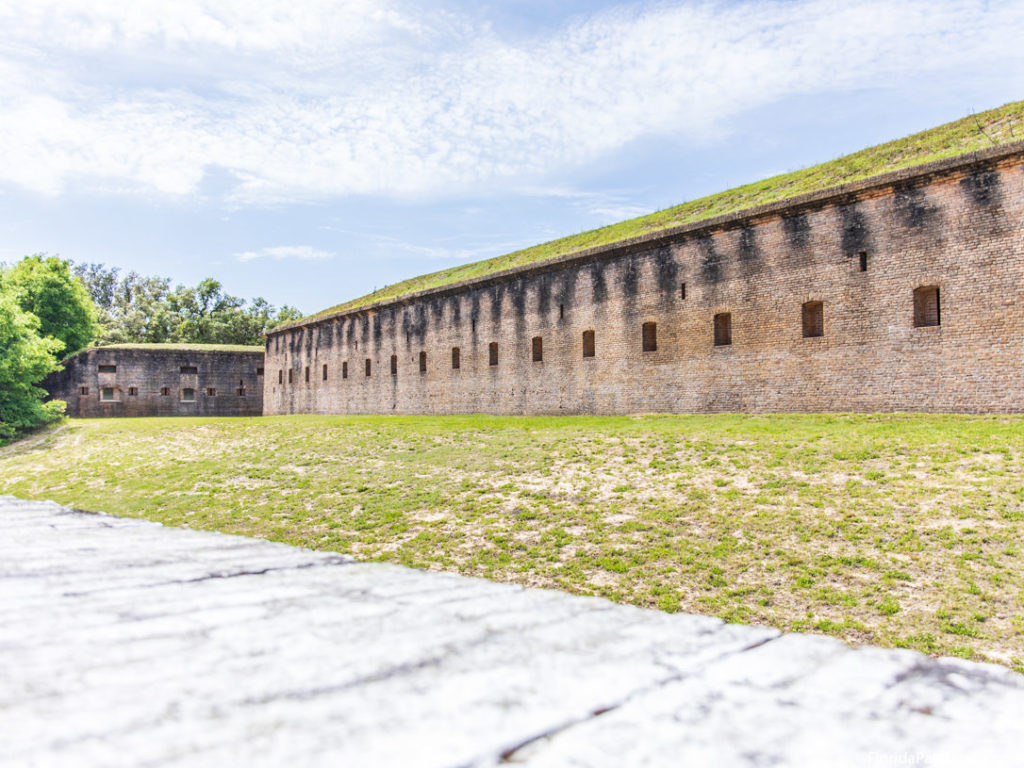 Another Battle of Pensacola took place after Florida seceded from the Union. This prompted an attempted takeover of Fort Barrancas, with select historians claiming that this was where the initial shots of the Civil War occurred. Additional assaults targeted Santa Rosa Island and Fort McRee. When Union forces took New Orleans, however, Confederate forces were quick to abandon Pensacola, even burning Fort McRee as they departed.
Emancipation, World War I, and the Great Depression
Immediately following Emancipation, African American residents saw rapid improvements in representation — until a new Florida constitution (that largely disenfranchised minority populations) was passed. Despite this, Pensacola's first black mayor — Salvador T. Pons — was elected. Cotton was a crucial part of the economy at this time, and, unfortunately, also responsible for the sharecropper economy.
World War I was hugely influential in Pensacola, as the local naval air station was the only operational one at the time the US entered the war. Extensive aeronautics tests and night-flight training occurred there. The economy began to boom as the war ended, but farm mortgaging accelerated as well. Local banks managed to survive the ensuing stock market crashes, however, and the Navy aided the local economy during the Great Depression. This would continue into World War II; hence, Pensacola's designation as Florida's only World War II Heritage City.
Civil Rights and Growth of Local Tourism
The last few decades in Pensacola have been marked by two major developments: Civil Rights protests and the rise of tourism throughout Escambia County. Lunch counter sit-ins prompted integration at top cafes located in the downtown district. Progress was uneven, however, and, in the 70s, race riots occurred in response to the use of the song Dixie and the reliance on a Confederate mascot.
A bright spot during this time, however, was the rapid growth of the tourist industry. While visitors had long found Santa Rosa Island compelling, Pensacola had slowly cultivated its own following with bathing houses and hunting opportunities. More recently, short-term rentals have become prominent, with visitors favoring Pensacola not only as an escape from the winter cold, but also for its fascinating history, as demonstrated through numerous heritage attractions and events.
Where to Learn More About Pensacola's History
There's only so much you can discover by reading about Pensacola's history. Immersing yourself is far more effective. Thankfully, this stunning city is chock full of historic structures, not to mention plenty of museums that center around local history. Gems for history buffs include:
Pensacola Museum of History
National Naval Aviation Museum
Self-guided Museum Campus tours
Voices of Pensacola
Pensacola Lighthouse
As you develop your ultimate Pensacola history itinerary, make a point of exploring the region's fascinating history. From architecture to museums, there are many ways to get a thorough education about Pensacola's eventful background. This, in turn, with make everything you do and see in Pensacola that much more meaningful.
Sources:
https://www.history.navy.mil/content/history/museums/nmusn/explore/photography/wwi/wwi-aviation/u-s–naval-air-stations/naval-stations-us/florida-pensacola.html
https://www.pnj.com/story/news/2019/04/07/what-happened-pensacola-great-depression-john-appleyard/3381605002/
https://www.cityofpensacola.com/CivicSend/ViewMessage/Message/188298
https://www.pnj.com/story/news/2016/04/24/celebrating-change-spurred-sit–55-years-later/83400232
https://www.pnj.com/story/money/business/2021/08/15/history-tourism-early-pensacola-how-industry-started-evolved/8124545002/
https://www.hmdb.org/m.asp?m=80048