When you picture the perfect Pensacola meal, there's a good chance it somehow involves seafood. This is understandable, given the important role seafood establishments play in both the local community and the coastal hospitality industry. That being said, not everybody who visits Pensacola particularly enjoys the prominent Gulf-oriented dishes offered there — and even when they do, daily seafood can quickly start to feel repetitive.
Dishes that incorporate Gulf catches can taste amazing, of course, but it would be a shame to neglect Pensacola's many other culinary offerings. The area also happens to be home to some truly spectacular barbecue prepared by pitmasters who are clearly passionate about the art of tenderizing meat. If you're on the hunt for smoked meats and delicious sauces that will satisfy your most urgent cravings, be sure to hit up these Pensacola favorites:
Hot Spot BBQ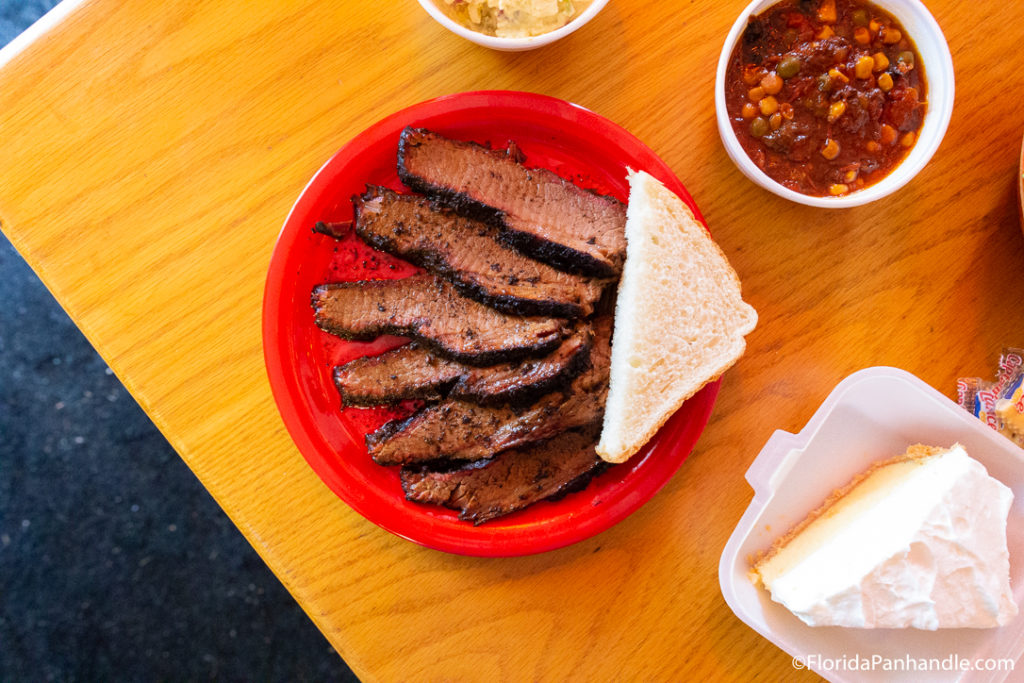 Meat takes center stage at Hot Spot BBQ, where the sauce is served on the side. This allows the tender, flavorful meat to make a lasting impression on its own. Of course, if you're the kind of eater who loves brisket, chicken, or ribs slathered in sauce, you'll enjoy dousing your plate in Hot Spot's signature homemade barbecue sauce.
Hot Spot's dry-rubbed meats are cooked in an outdoor smoker and seasoned to perfection, with locals going particularly hog wild over the ribs. Diners looking for just a taste can choose a trial size portion featuring one rib and sauce. This promises to be the first step towards barbecue nirvana.
A hearty selection of traditional southern barbecue sides are available, including potato salad, coleslaw, and Brunswick stew. Make sure to leave room for a slice of homemade lemon cream pie. Every meal can be complemented with a glass of wine, as Hot Spot offers an impressive wine list as well as a solid selection of beers.
Brothers BBQ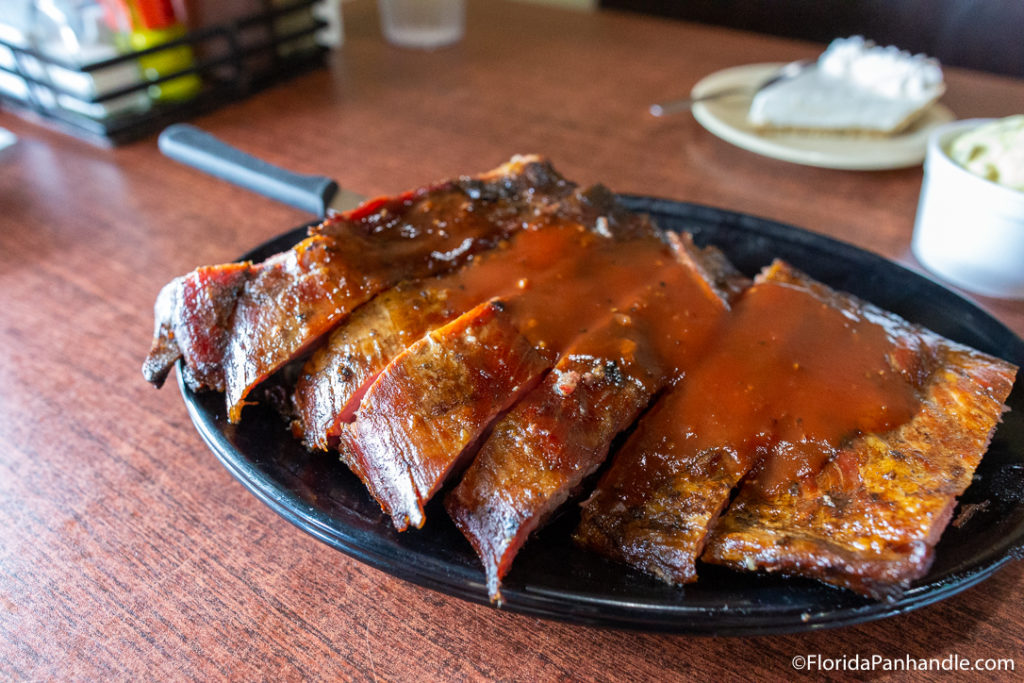 Dripping with charm, Brother's BBQ makes an instant impression the moment you pull up to its unassuming shack. Every day, the restaurant's barbecue pitmasters smoke each juicy piece of meat over oak and hickory wood. This painstaking process gives the meat a classic southern barbecue flavor. Grab a brisket or pulled pork sandwich and pair it with a side of mac and cheese to form a quintessential lunch combination. This represents just one of the many craveable offerings served up by Brother's BBQ.
Families on their way to the beach will want to plan a stop at Brother's so the little ones can take advantage of the kid's menu. Folks under 10 can enjoy a BBQ pork sandwich, chicken fingers, or a classic burger or hot dog. Every member of the family should cap off the perfect Brother's meal with homemade peach cobbler.
Blue Dot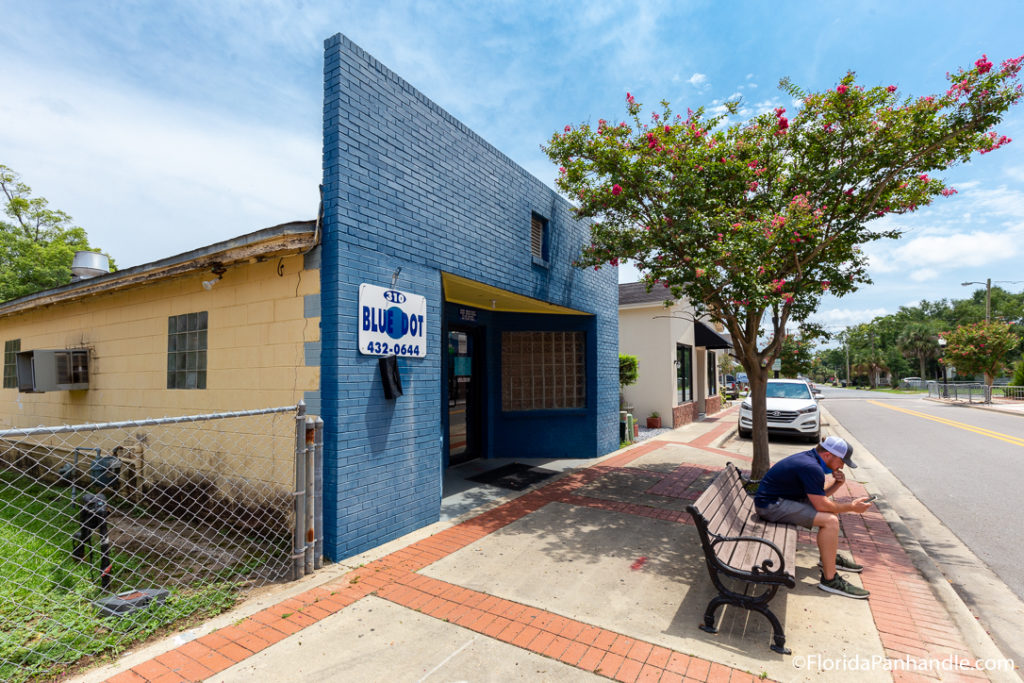 It's impossible to overlook Blue Dot when hanging out in Pensacola's downtown district. The restaurant's blue walls signal that seriously good eats are whipped up inside. This no-frills counter-service spot specializes in burgers and ribs, the latter of which are only available on Saturdays and the rare weekday. A limited menu and sparse seating make Blue Dot the kind of get-in-and-get-out lunch destination perfect for busy office workers or hungry handymen and women.
Don't ask for cheese on your burger, unless you want to get a dirty look from the line of customers behind you. Each burger is perfect as is, slathered in mayo and mustard with onions and tomato. Make a point of carrying cash, as the Blue Dot doesn't accept credit cards. You'll quickly find that the brief stop at an ATM is worth the extra minute or two, as is the short wait for the perfect BBQ meal.
Water Pig BBQ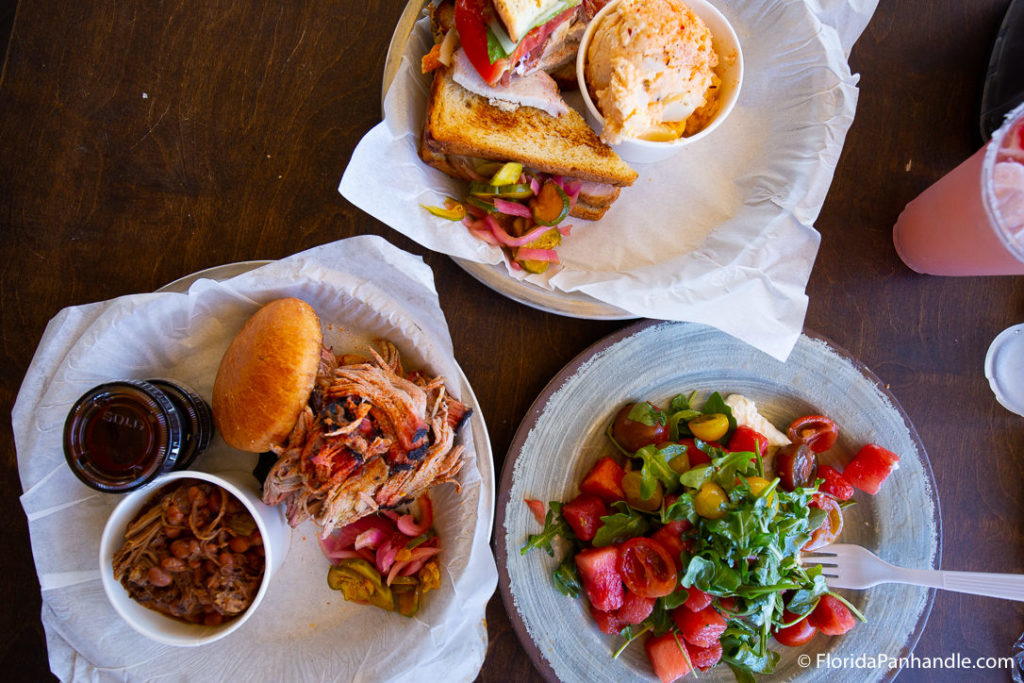 While there's something appealing about the hole-in-the-wall BBQ experience, it's also possible to combine the best of beachfront dining with finger-licking delicious barbecue. This pairing makes waves at Water Pig, which combines spectacular views with your favorite meats and sides.
Available by the pound and half-pound, the beef brisket, ribs, and pulled pork offered here are smoked in-house, and, as a result, packed with flavor. You'll also find a few tasty sandwiches worth trying, with one option even providing a jackfruit substitute for the rare vegetarian who ventures into a meat-filled BBQ joint.
Complete your meal with traditional sides such as baked beans, collard greens, or banana pudding. A variety of cocktails are also provided. Feel free to order something special from the bar and relax as you take in the live music, the beautiful view, and the fun-loving atmosphere at this Pensacola staple.
Urban Swinery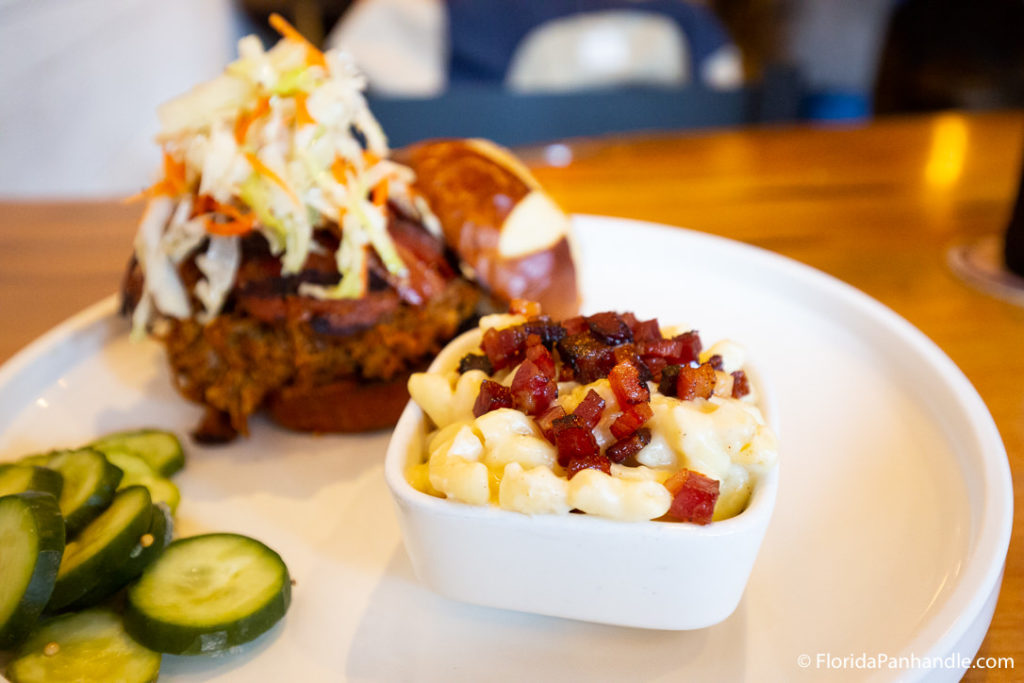 Think outside the BBQ box by visiting Urban Swinery, which combines an upscale dining experience with the kind of down-home cooking you'd expect from a typical hole-in-the-wall BBQ joint. Sandwiches are the main attraction at this trendy Pensacola eatery, with lunch options such as the Go Pig or Go Home packing a mountain of meat into a pretzel roll. Meanwhile, white BBQ chicken delivers a unique spin on the tried and true chicken sandwich. 
With a wine list approaching 100 different selections, Urban Swinery is sure to serve something for even the most discriminating connoisseurs. Beer drinkers also get their pick from more than three dozen different brews. No worries for families: the emphasis on alcohol doesn't mean that kids are left out of the picture. Urban Swinery also serves up a selection of craft sodas that visitors of all ages will adore.
Whether your dream BBQ experience involves a simple shack, a trendy beachfront establishment, or something in between, you'll have no trouble finding flavorful smoked meats in and around Pensacola. Ditch the seafood for a day and give ribs or pulled pork a try — you won't regret it!