When you visit Pensacola Beach, you expect sunshine and warm temperatures. Like many visitors, you dream of long days on the beach and hope that you'll be able to spend as much time as possible in the great outdoors. Unfortunately, you can't control the weather. If it rains, you'll want to have a backup plan available to ensure you still enjoy yourself. While many of the area's best rainy day escapes can be found within local bars and restaurants, you'll also find coffee shops, spa treatments, and shopping to keep you happy — and dry. The following are among your best options for enjoying yourself when the weather refuses to cooperate:
1. Fort Pickens Discovery Center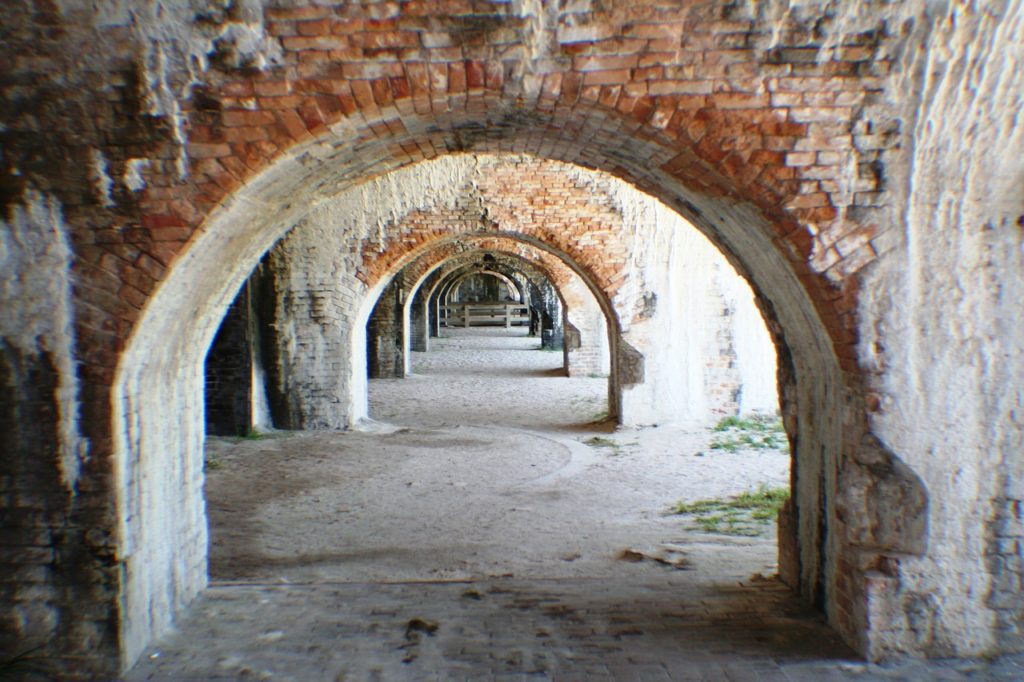 Check out a variety of indoor exhibits at the Fort Pickens Discovery Center, where you'll learn not only about the fort's history, but also about the local environment. Additionally, Fort Pickens is home to an excellent bookstore, where you can pick up a variety of keepsakes and educational products. If you're feeling ambitious, grab your raincoat and stroll around the park. You'll definitely want to check out its namesake — a historic fort boasting intriguing architecture.
2. Sandshaker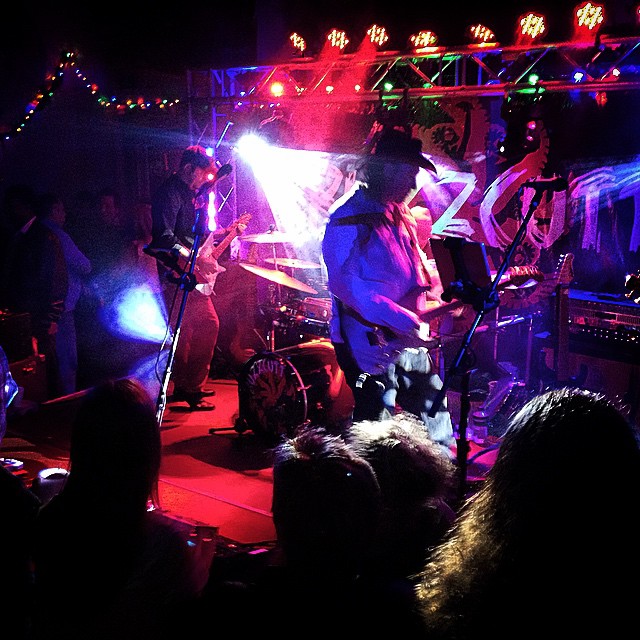 A good time is always guaranteed at Sandshaker. While much of the bar's appeal lies in its outdoor space, it offers enough inside to satisfy you and your loved ones on a rainy day. Check the calendar on the official Sandshaker website for upcoming events — there's always something fun going on.
3. Capt'n Fun's Beach Club
While the ideal Capt'n Fun's Beach Club experience primarily occurs outside, the venue also offers an inside bar. This is where you'll invariably retreat during rainstorms as you wait for the sun to emerge once again. The club hosts a variety of events worth attending rain or shine, including bar bingo, college football watch parties, and karaoke. Stop in for nachos and don't hesitate to hit up the pool tables or the dance floor.
4. Aqua Spa at Beach Club
If you can't relax in the sand, a massage at the Aqua Spa at Beach Club might be your next best option. Deep tissue massages and hot stone massages are perfect for working out those problem areas. The spa also offers a variety of other services, including exfoliation, body wraps, manicures, and pedicures, among others. No matter which treatment you choose, you'll feel completely rejuvenated by the time you leave.
5. Navarre Beach Fishing Pier
Sometimes, rainy weather makes for the best fishing. If the conditions aren't too severe and you aren't particularly bothered by a few raindrops, you're bound to score a promising bite or two at the Navarre Beach Fishing Pier. Yes, Navarre Beach is a bit of a drive from the highlights of Pensacola Beach, but no, you won't regret making the trip. The pier has managed to slip under the radar even among the Emerald Coast's most dedicated anglers — if you visit on a rainy day, you just might get the entire place to yourself. If you're not in the mood for fishing, grab your raincoat and stroll the full length of the pier; stretching a full 1,545 feet long, it has clearly earned its distinction as Florida's longest fishing pier.
6. Fort Pickens Fishing Pier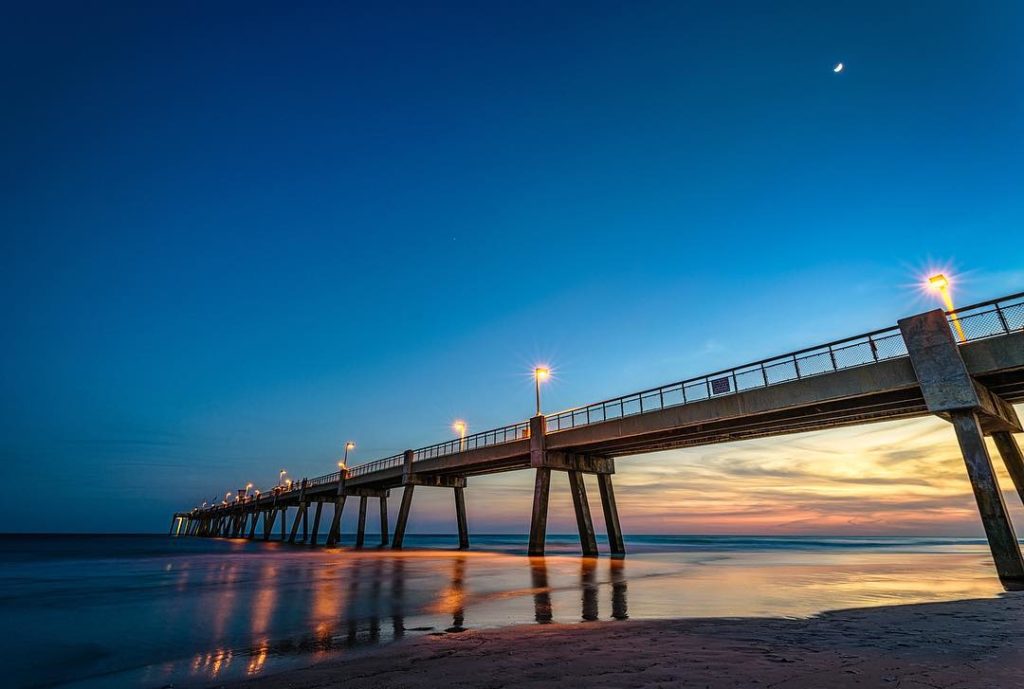 Another fishing spot worth checking out when it rains, the Fort Pickens Fishing Pier allows for fishing without a local license, so long as you pay the required fee. While the pier can be crowded at times, you might find a more solitary experience if you visit on a rainy day.
7. Geronimo's Outpost
Books, hats, decor…you'll find it all at Geronimo's Outpost. Known for its adorably quirky collection, this boutique boasts an excellent selection of handcrafted items, many of which were created by local artists. Support the Emerald Coast's talented artistic community as you find the perfect item to put on display or give to a loved one.
8. Futuro UFO Spaceship House
This quirky attraction will probably only occupy a few minutes of your day. Still, it's worth viewing from the comfort of your car if you happen to be out and about in Pensacola Beach. One of just over 100 prefabricated homes designed by Finnish architect Matti Suuronen, this edition is unique among Futuro houses in that it is mounted to a separate structure. An old Pensacola News Journal story suggests that the UFO house sits atop another building due to local requirements at the time of its construction. The bizarrely-shaped residence has successfully weathered some of the region's most devastating hurricanes, leading some locals to wish their homes mimicked this surprisingly sturdy design.
9. Drowsy Poet Pensacola Beach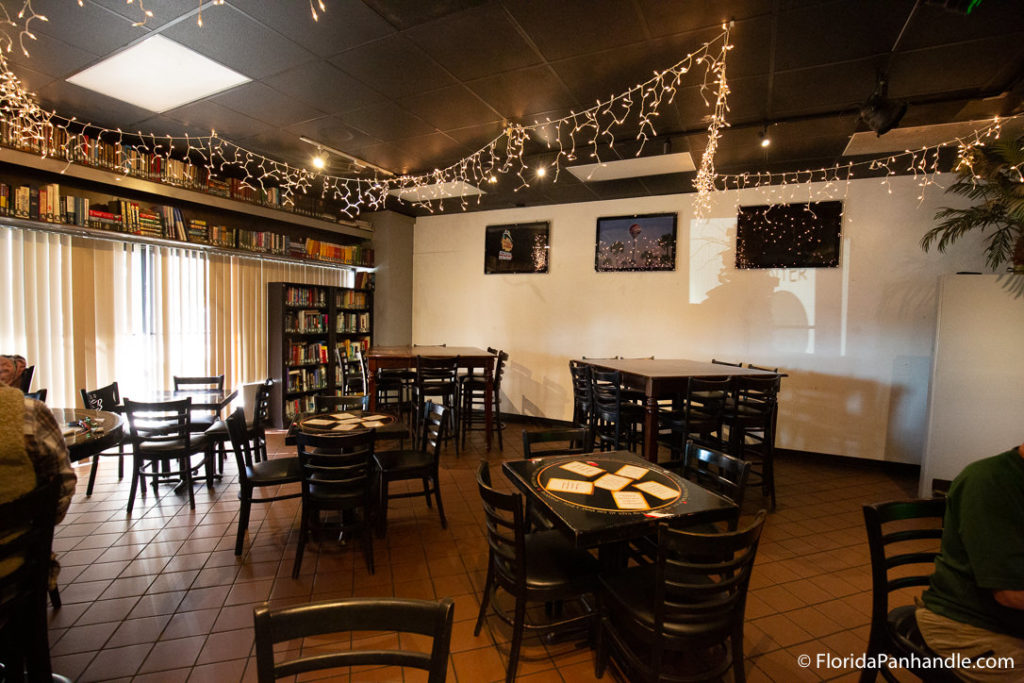 Grab your favorite book and settle in for a cozy afternoon at the area's most inviting coffee shop. You'll find not only locally sourced coffee but also delicious pastries and breakfast sandwiches. The bright and cheery space is the perfect antidote to those rainy day blues. 
10. Pensacola Beach Trolley
Take in the best of Pensacola Beach from the comfort of a trolley. Before you plan your route, however, keep in mind that the Santa Rosa Island Authority only offers trolley service during the summer. Trolley rides begin each day at 4 pm and continue until midnight. Best of all: rides are completely free of charge! There's no better way to explore Pensacola Beach's top businesses and dining establishments.
Rain might not make for an ideal Pensacola Beach experience, but it's still possible to enjoy yourself. Whether you huddle inside a local bar or hang out at the fishing pier, you'll quickly come to appreciate the area's hidden gems.