From the much-celebrated white-sand beaches to fascinating historical landmarks and fast-paced family fun, here are 10 of the best places to go and the best things to do in and around Pensacola, the City of Five Flags!
1. Gulf Breeze Zoo
Take a trip around the world's different ecosystems without leaving the Emerald Coast with a visit to the Gulf Breeze Zoo, home to 800-plus animals and involved in important conservation work all around the globe. From orangutans to lions, from kangaroos to giant anteaters, from toucans to clouded leopards, the zoo's residents make a thrilling lineup that'll enthrall all ages. Defining visitor experiences here include a walk along the boardwalk, which serves up awesome, fence-free views of rhinos, gorillas, zebra, and other critters; rides on the Safari Express Train; and the opportunity to feed everything from giraffes and camels to hippos and American alligators. 
The Gulf Breeze Zoo calendar, meantime, is packed with various special events, including such holiday happenings as "Boo at the Zoo" around Halloween and the "Christmas ZOObilee."
2. National Naval Aviation Museum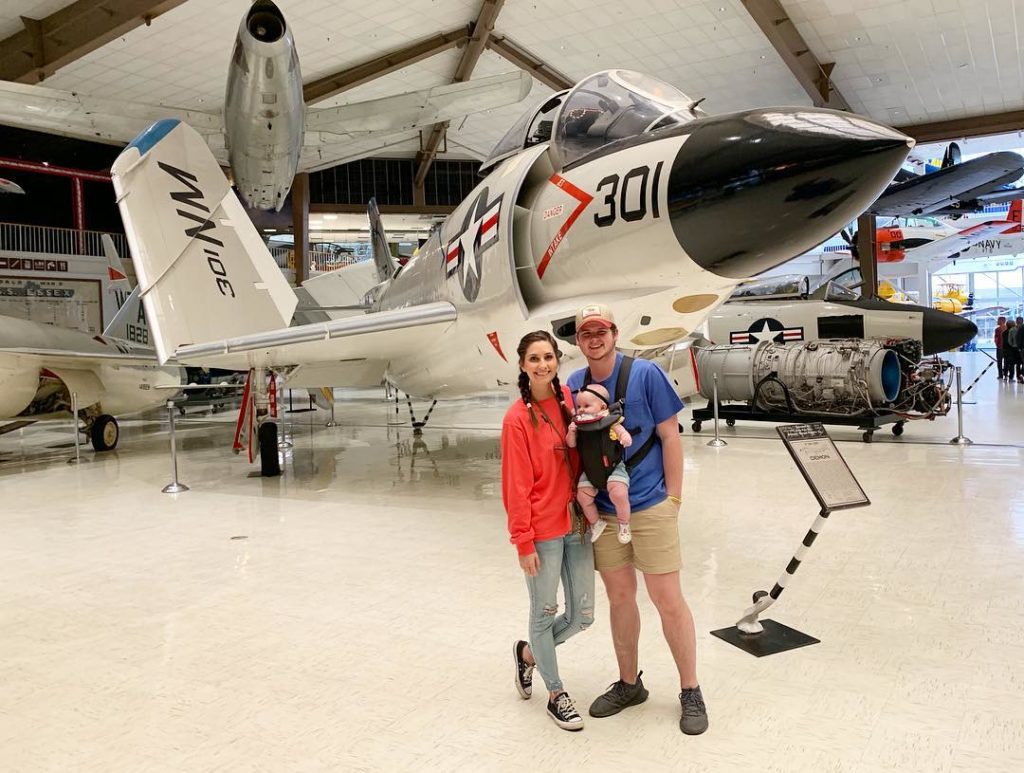 Naval Air Station Pensacola lays claim to be the world's biggest naval museum and one of the most popular museums of any kind in the Sunshine State. Encompassing more than 350,000 square feet of exhibit space, the National Naval Aviation Museum shows off better than 150 lovingly restored flying machines: amazing artifacts of engineering as well as American history. They include the SPB Dauntless Bureau Number 2106, a dive bomber that proved hugely significant in the Battle of Midway; the H-34 Seabat/Seahorse military helicopters; and the dazzling A-4 Skyhawks in the Blue Angels Atrium. Other displays include a replica of the USS Cabot aircraft carrier and of Alan Shepard's Mercury space capsule, Freedom 7. Besides goggling at the aircraft, you can take a seat in multiple flight simulators, watch 4K films in the 325-seat giant screen theater, and "strap in" for a virtual reality Apollo 11 experience.
3. Gulf Islands National Seashore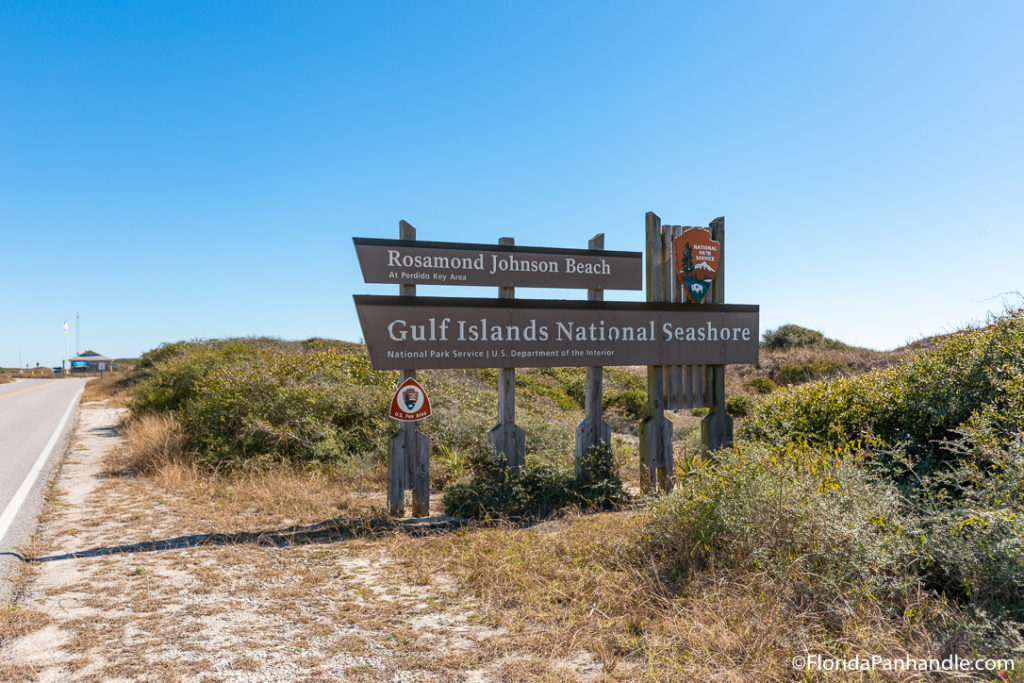 Pensacola Bay includes some of the most popular and accessible visitor units of the approximately 135,000-acre Gulf Islands National Seashore, which sprawls along the barrier islands and portions of the mainland of Mississippi and Florida's Gulf Coast. The attractions here include the fascinating history on display at Fort Barrancas and Fort Pickens—both important landmarks of the Civil War—as well as the fine trail network in the Naval Live Oaks area, and of course multiple white-sand beaches. Besides hiking, paddling, camping, and swimming (especially at the lifeguarded beaches of the Fort Pickens unit), you've also got prime fishing opportunities—not least from the Fort Pickens Area Fishing Pier, where you can cast recreationally without a license.
4. Pensacola Lighthouse & Maritime Museum
The 160-foot-tall Pensacola Lighthouse has been standing watch over Pensacola Bay since 1859 when it replaced a lower predecessor dating from the 1820s, and it remains an active beacon. Situated on the grounds of Naval Air Station Pensacola, the lighthouse was part of the strategic shoreline fought over between Union and Confederate forces during the early years of the Civil War. Besides climbing the lighthouse stairs, you can delve into that and other fascinating histories in the Richard C. Callaway Museum situated next door inside what, from 1869 through 1965, served as the lighthouse keeper's quarters.
5. Fort Pickens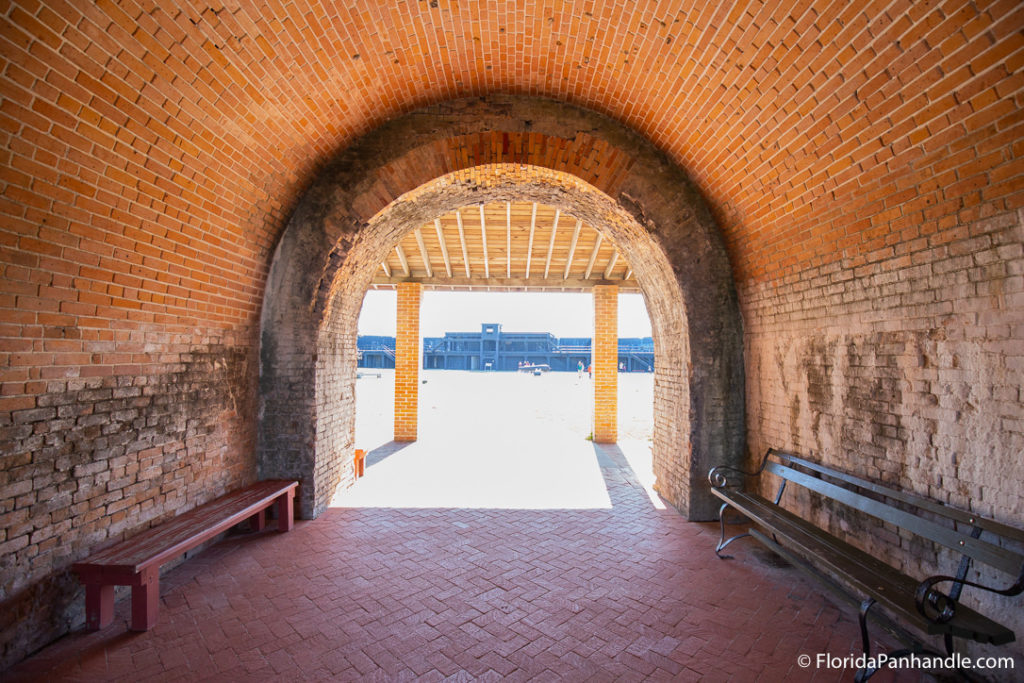 A highlight of the Gulf Islands National Seashore, Fort Pickens is both a great historical landmark and one of the Pensacola area's best outdoor destinations. The fort itself, a formidable five-bastion structure, dates from 1834, erected to safeguard Pensacola Bay, and named after Andrew Pickens, a commander in the Revolutionary War. Union forces managed to retain control over Fort Pickens during the Civil War even as nearby Fort Barrancas and Fort McRee fell into Confederate hands. Along with Fort Pickens and some historic batteries, this unit includes the biggest campground in the National Seashore, some fine swimming beaches and picnic grounds, and the fascinating exhibits on offer at the Fort Pickens Discovery Area. Oh, and we already mentioned Fort Pickens Area Fishing Pier, right?
6. Sam's Fun City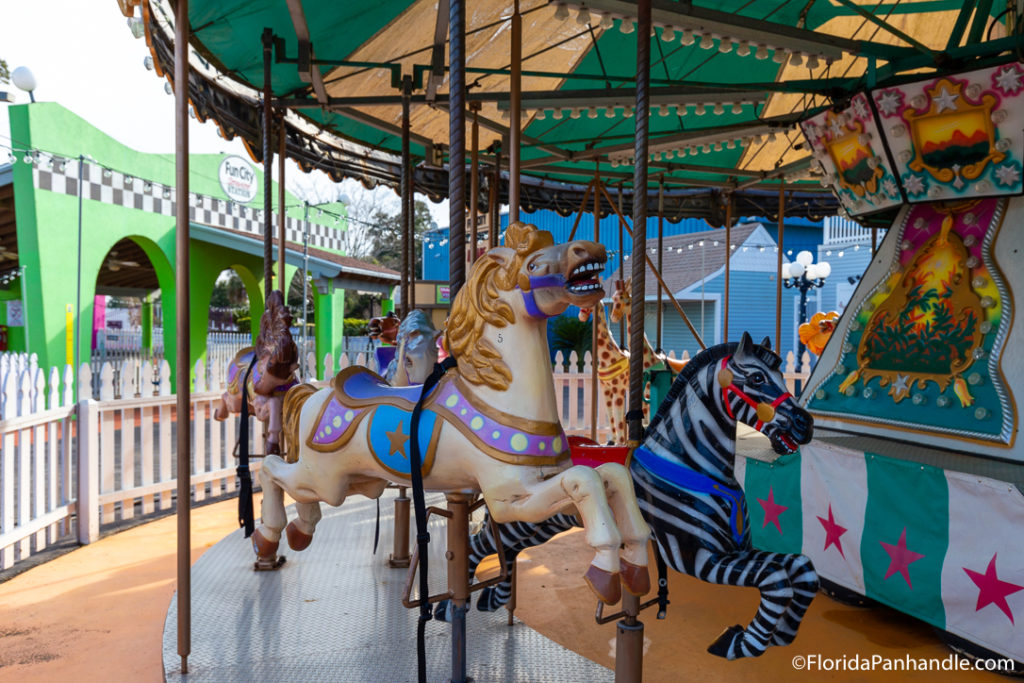 One of the premier family attractions on the Emerald Coast, Sam's Fun City offers a combination amusement park and (in the form of Sam's Surf City) water park. You'll find more than 40 rides and attractions here, from Fun City's Ferris wheel, Tilt-A-Whirl, and Emerald Coaster to the water slides and pools of Surf City. You can also take to the go-karts or bumper boats, and play away the hours in the Crossroads Arcade, which includes a 1,600-square-foot Laser Tag arena.
7. Perdido Key State Park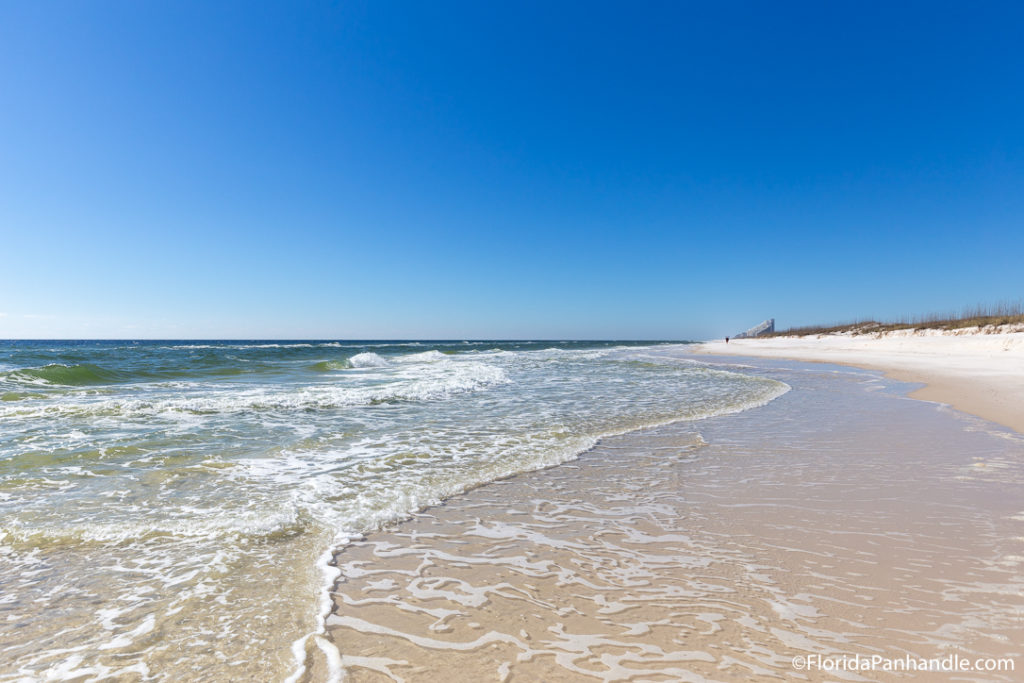 A seashell's toss southwest of Pensacola nearly on the Alabama border, Perdido Key State Park preserves lovely barrier-island landscapes and seascapes, including pearly sugar-sand beaches and sea-oats dunes. The park provides essential habitat for nesting sea turtles, particularly loggerheads, as well as the rare Perdido Key mouse. This is also a great spot for birdwatching year-round, with good chances to see such awesome species as black skimmers, least terns, and great blue herons. Perdido Key State Park is popular for swimming (though use caution—no lifeguards here), surfing, and shelling, and not a bad place to do a little surf-fishing.
8. Naval Live Oaks Nature Preserve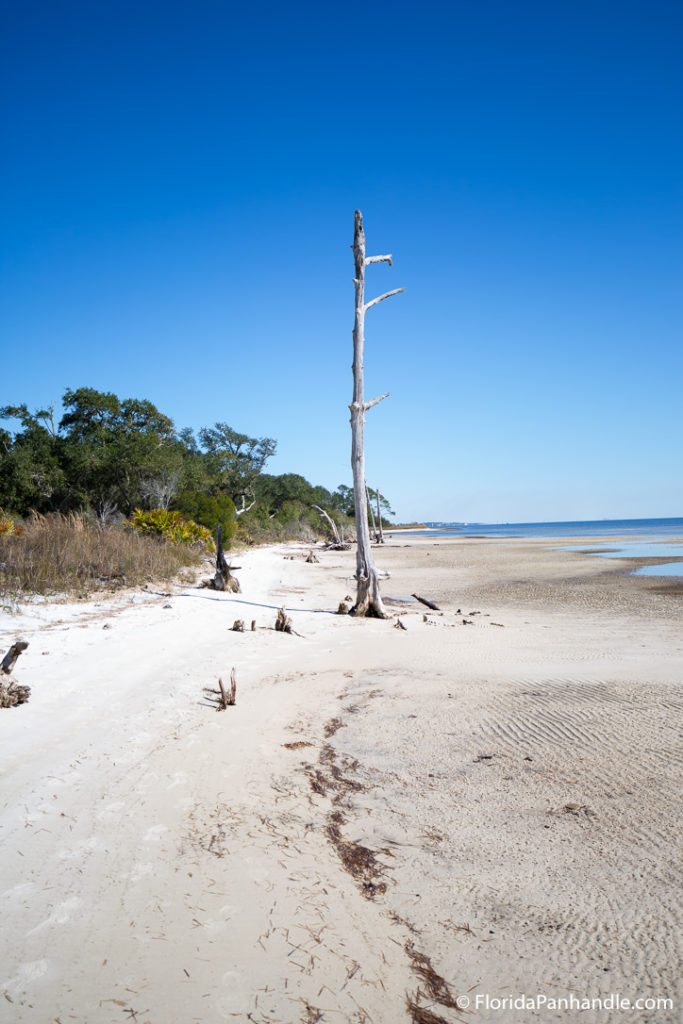 Some of the best hiking in Pensacola's backyard awaits you at the Naval Live Oaks area of the Gulf Islands National Seashore. Occupying a peninsula between Pensacola Bay and Santa Rosa Sound, this acreage was initially set aside in 1828 by President John Quincy Adams as the first of a whole number of "Live Oak Reservations" preserved as a source of wood for shipbuilding. About 7.5 miles of hiking trails explore the Naval Live Oaks Nature Preserve ecosystems, which include not only those magical stands of gnarled, draped live oaks but also pinewoods and scrubland. There are also scenic spots for picnics on the Sound shoreline, and a youth group campground on the unit's bayfront.
9. Radical Rides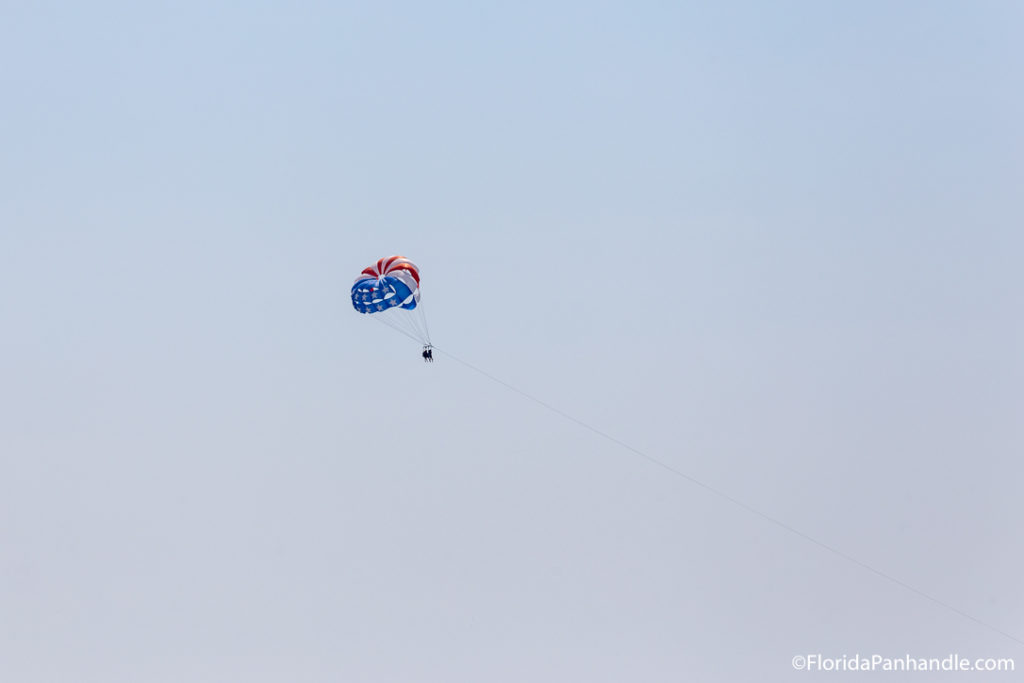 Crank up the watersports fun with the rides and rentals on offer from this family-owned and operated company, perched on Santa Rosa Sound. Radical Rides offers some high-adrenaline fun in the form of its WaveRunners and its fantastic single, double, and triple parasailing experiences, which deliver some unforgettable views of the Emerald Coast's famous seashore. You can also rent kayaks, stand-up paddleboards, and pontoon boats for leisurely explorations of the Sound's calm, sparkling waters.
10. Casino Beach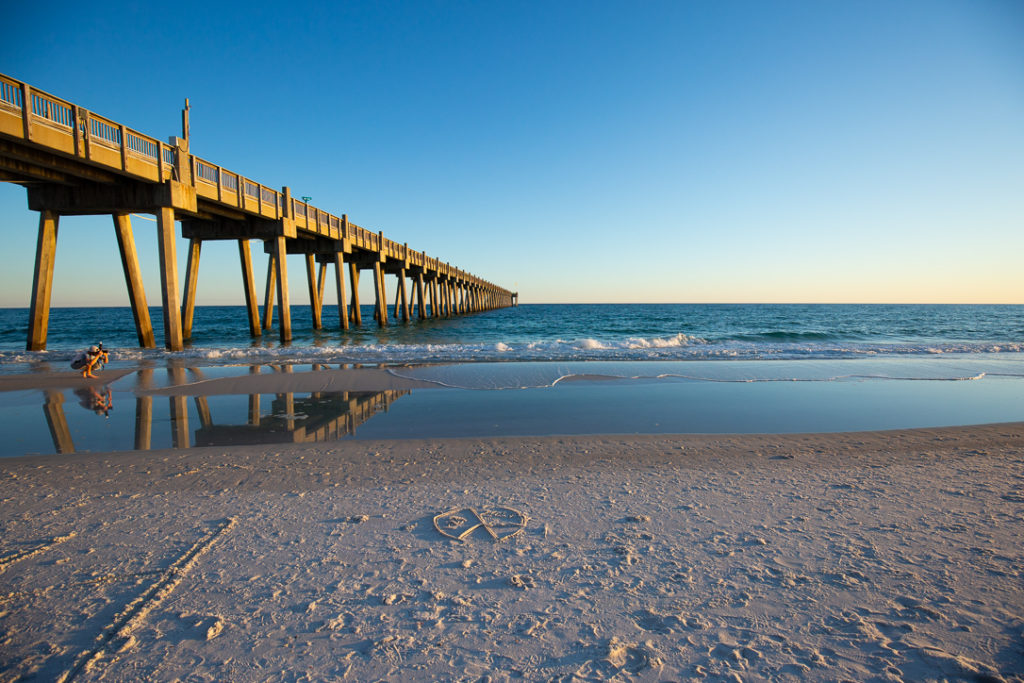 Once home to the lively Casino Resort, the Casino Beach area now serves as the perfect place for some seaside R&R in Pensacola Beach. Besides the inviting sand-scape, you can tend to that beachgoing appetite of yours at the popular Casino Beach Bar & Grille!