Pensacola is a dream come true for shopping enthusiasts. This vibrant town is home to a wide variety of compelling stores, including everything from antique malls to upscale boutiques.
No matter what you hope to find or how much you're willing to spend, you had best be prepared to set aside some extra space in your vehicle or your suitcase. After all, it's impossible to leave Pensacola's best shopping destinations empty-handed.
Below, we've highlighted several top destinations for shopping in Pensacola. In addition to mentioning a number of important stores, we've explained which malls, shopping streets, and boardwalks are most worthy of your limited shopping time.
Downtown Shopping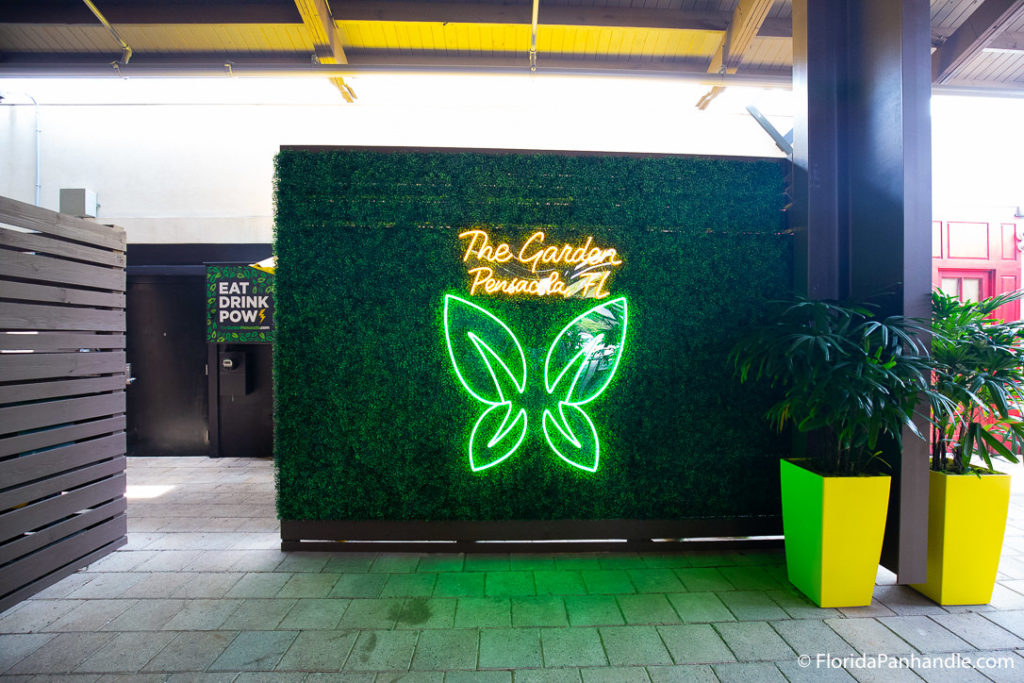 Palafox Street is a must-visit for Pensacola vacationers and locals alike. According to the American Planning Association, this is one of the 10 Greatest Streets in America.
Discover for yourself why it's so acclaimed as you wander from one boutique to the next. This is the ultimate example of the journey being just as wonderful as the destination; even if you don't purchase anything, you'll appreciate the wide sidewalks, the wrought iron details, and the gorgeous Crepe Myrtle trees.
Gems worth checking out along Palafox Street include:
Don Alans
Scout
Bluetique
Rusted Arrow Mercantile
Innerlight Surf & Skate
Sparkle
The Market & Mainly Shoes
Many great bars, restaurants, and coffee shops are also situated along this iconic street, so you can easily make a day of it. Don't forget to venture beyond Palafox for a bit to check out the unique stores on Zaragoza and Main Street.
Pensacola Beach Shopping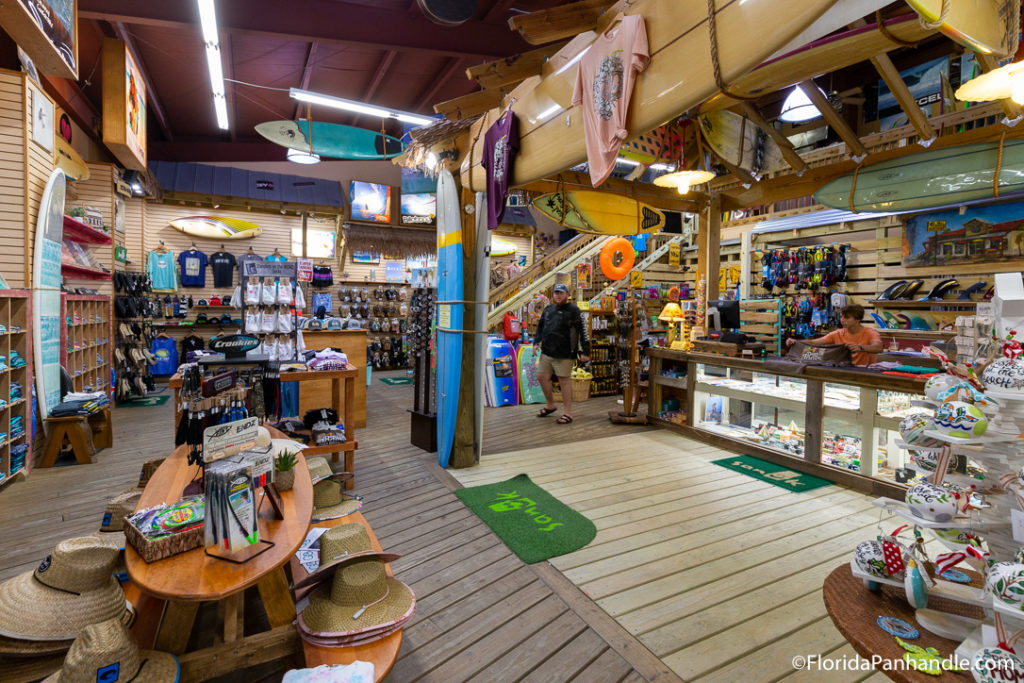 If you prefer to take in a distinctly beachy environment as you shop, you can't go wrong with meandering along the iconic boardwalk. There, you'll find plenty of shops stocked with casual clothes that are perfectly suited to lounging around the Emerald Coast.
Intracoastal Outfitters is a must-visit, as you'll find all the laid-back clothing items you need at this conveniently-located shop. Surfer style is always on display at the popular Ron Jon Surf Shop.
If you're intent on finding souvenirs for all your friends and family members, you can't go wrong with Island Trader or one of the local Alvin's Island locations. Nearby, Geronimo's Outpost provides a wide array of whimsical gifts worth checking out.
Boutiques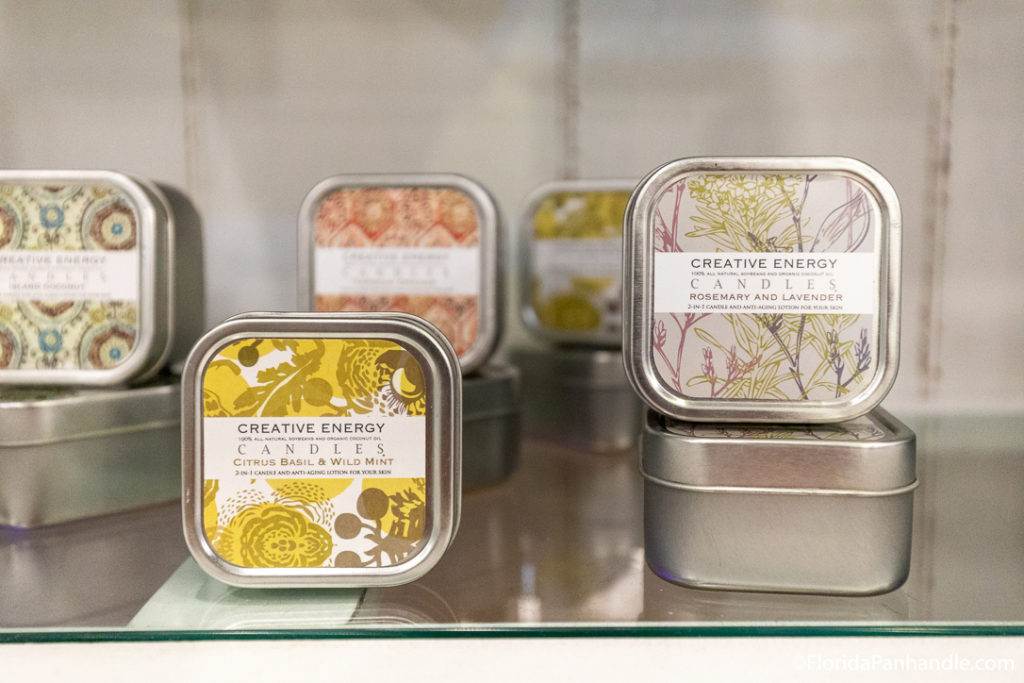 In addition to the cute shops along Palafox Street and in Pensacola Beach, the region boasts a variety of boutiques dispersed along ordinary streets. These sometimes take a bit more effort to find, but the hidden gems they reveal are definitely worthwhile.
Be sure to add these essentials to your shopping itinerary:
SoBo Boutique
La Di Da Boutique, INC
Royalty Boutique
Levels
Pink Pineapple Boutique
Antiques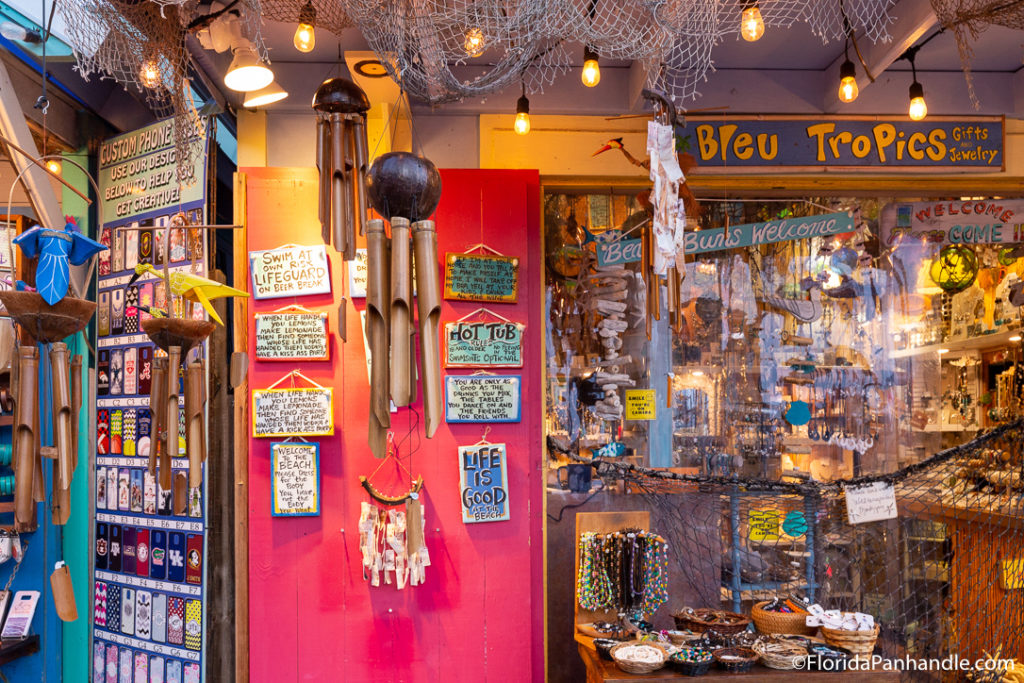 If you adore vintage items, you'll be in shopping heaven when you explore Pensacola's best antique stores and malls. The styles and eras represented vary dramatically from one shop to the next, but there's a decent cross-section of furniture, clothing, books, toys, dishware, and more.
When in doubt, add these antique destinations to your shopping itinerary:
Toad Hall Antiques & Gifts
Oooodles Antiques
Trader Bo's
Blue Moon Antique Mall
Malls and Outlets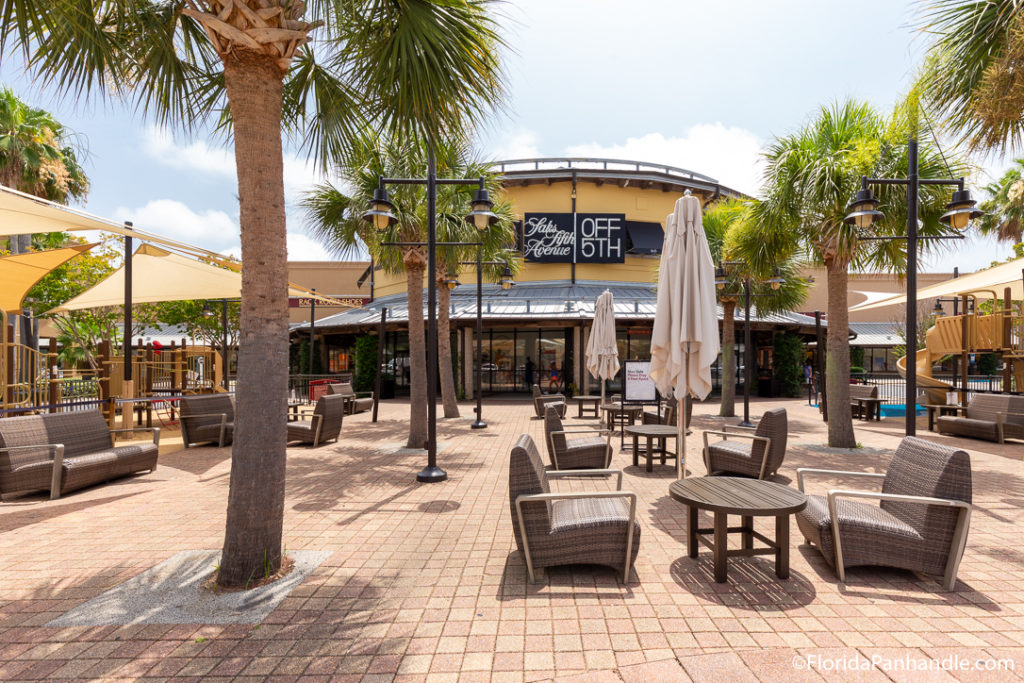 Yes, the individual boutiques and antique shops in Pensacola are amazing, as are the opportunities for downtown window shopping or strolling the boardwalk. Sometimes, however, all you want is a conventional shopping mall with all your favorite stores. If so, Pensacola won't disappoint.
Ready for the traditional shopping extravaganza that only a 'typical' mall can deliver? You'll find plenty of opportunities for stocking up on all the trendiest clothes and accessories as you explore the best and brightest shopping destinations in Pensacola. Essentials to check out include:
Cordova Mall
On a hot day, the beach and the pool are by no means the only sources of relief. You can also hit up the many familiar stores at the Cordova Mall. This indoor shopping center spans over 900,000 square feet, providing ample opportunities to explore the latest styles.
University Town Plaza
The site formerly occupied by the University Town Mall is now an outdoor shopping center, complete with major retailers such as Burlington and JCPenney. It's not a large mall, but what University Town Plaza lacks in variety, it makes up for in convenience and ease of access.
Tanger Outlets
Okay, technically this outlet mall is not located in Pensacola. If you're willing to take a short drive, however, you can find a lot of impressive deals in nearby Foley, Alabama. The Tanger Outlets offer easy access to all your favorite factory stores. This is your opportunity to snag amazing deals from top brands such as Nike, Under Armour, American Eagle, and Lane Bryant.
Whether you're on the hunt for a chic outfit, a memorable souvenir, or gifts for loved ones, you will find plenty of ways to spend your shopping budget in and around Pensacola. Treat yourself to a little retail therapy as you explore the Emerald Coast's best shopping destinations.