Vacationing on the cheap can be tough, but it's far from impossible. The key to keeping travel expenses to a minimum? Finding free and low-cost activities to stretch your budget. Plenty of these are available in Panama City Beach, where you can enjoy an affordable vacation free of compromise with help from these attractions! Interested in a cheap vacation rental to keep things super affordable? Check out these inexpensive PCB vacation rentals!
Here are 15 attractions to enjoy for a cheap Panama City Beach vacation:
Stroll Along the Public Beaches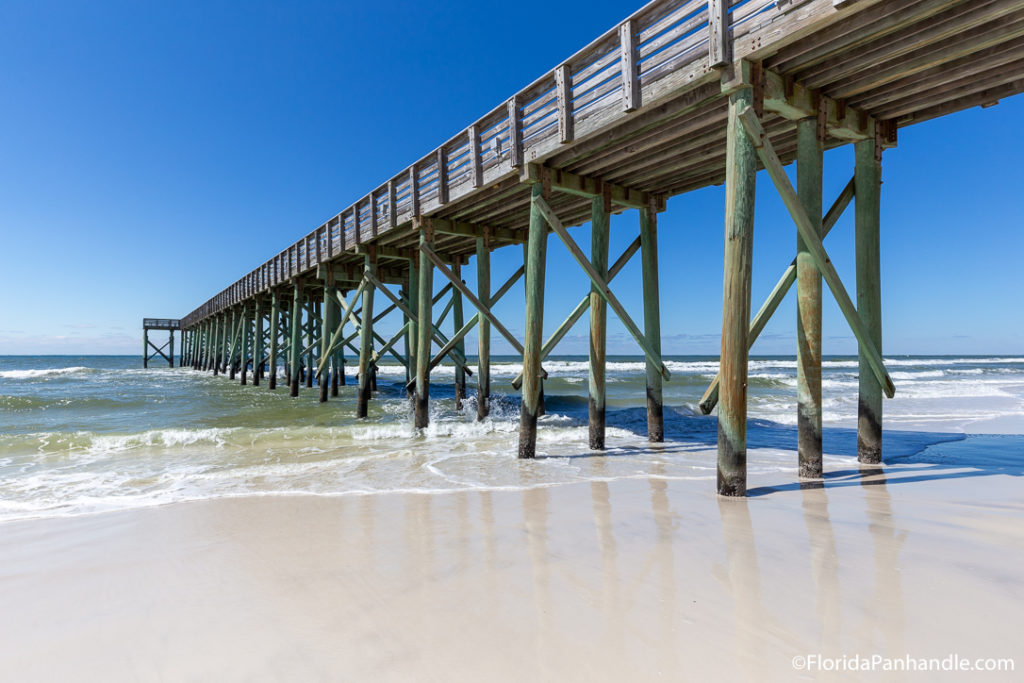 Nothing makes for a great but cheap PCB vacation like the beauty of white sand beaches. Several public access spots are available, so you can soak in the sun free of charge. Most of these are numbered — but not all provide free parking.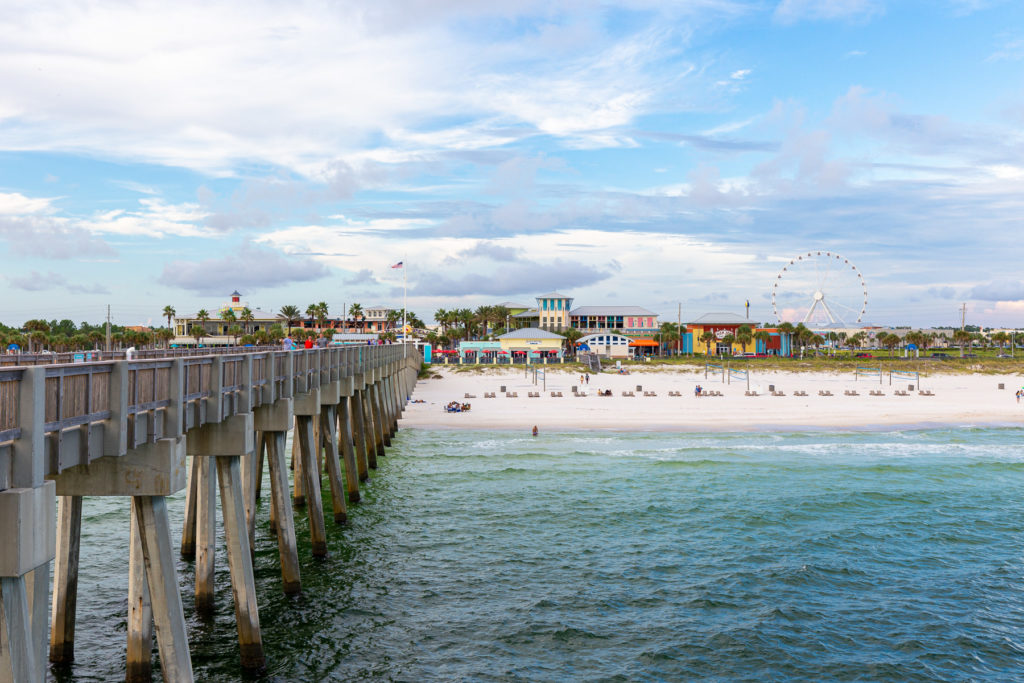 Public Beach Access 58 may be your best bet if you need a parking spot. Otherwise, the spots marked 45 and 47 offer remarkable views. If you want to check out the beach with your loyal canine companion by your side, feel free to hit up the dog beach at Pier Park.
Explore Camp Helen State Park
Located a short drive from Panama City Beach, Camp Helen State Park boasts stunning scenery. Simply pay a few dollars for vehicle admission, and you can enjoy a full day of outdoor fun, including everything from birdwatching to beachcombing. 
See Wildlife at Shell Island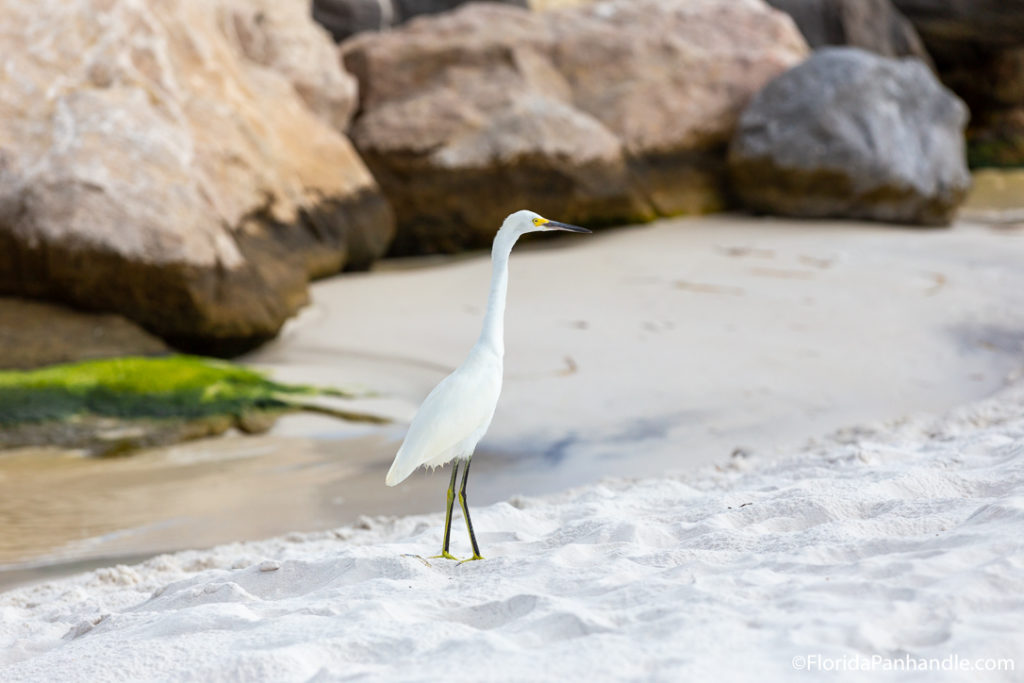 An essential for any PCB itinerary, this popular destination provides some of the region's most picturesque views. Since it can only be accessed by boat, you'll likely need to pay a shuttle or ferry fee. Prices for a shuttle or ferry range from around $10-20.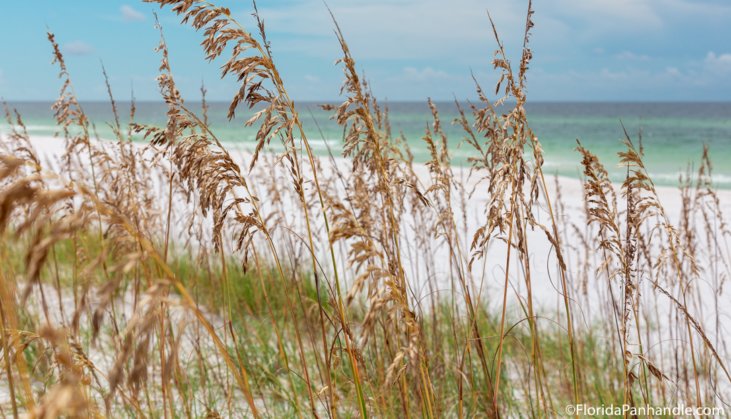 This is worth every penny, however, as it will grant you access to a full day's worth of beach-based entertainment and wildlife viewing.
Play Around at Panama City Beach Aquatic Center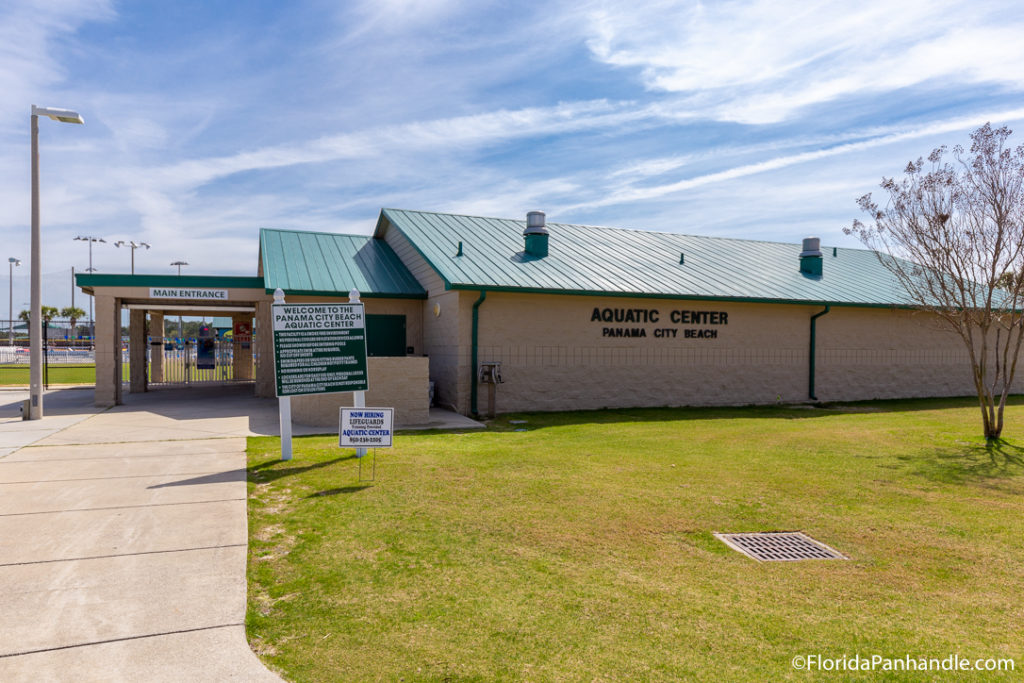 Keep the water park experience affordable at PCB's aquatic center. This destination is particularly cost-effective for families with young children, as toddler time only costs a few dollars.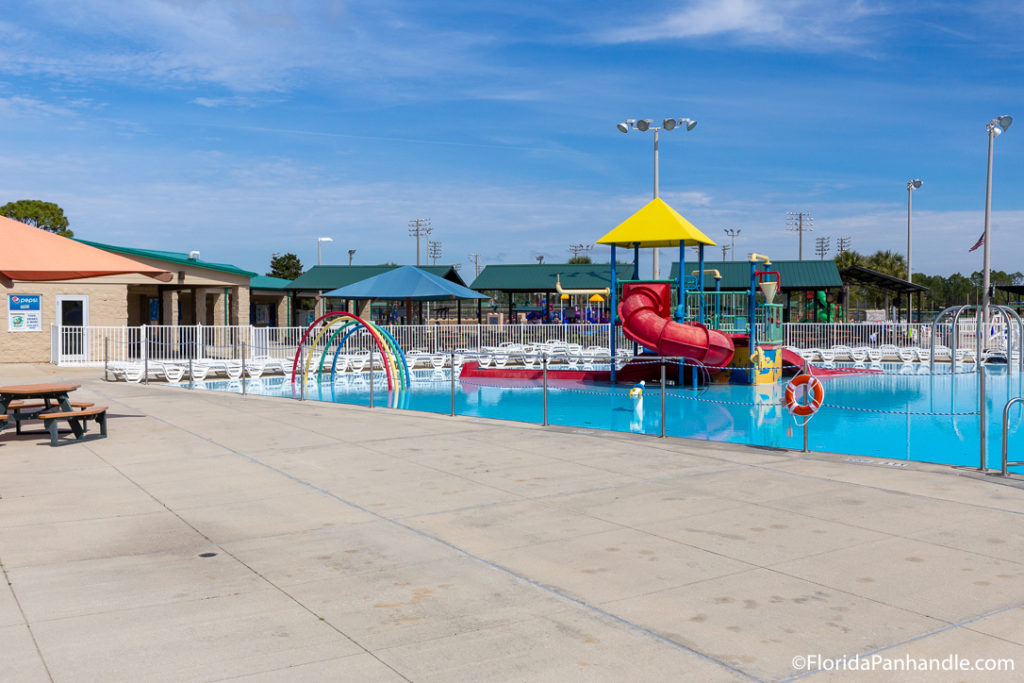 Stop by for an open swim, water aerobics, lap swimming, and more. 
Walk Through Pier Park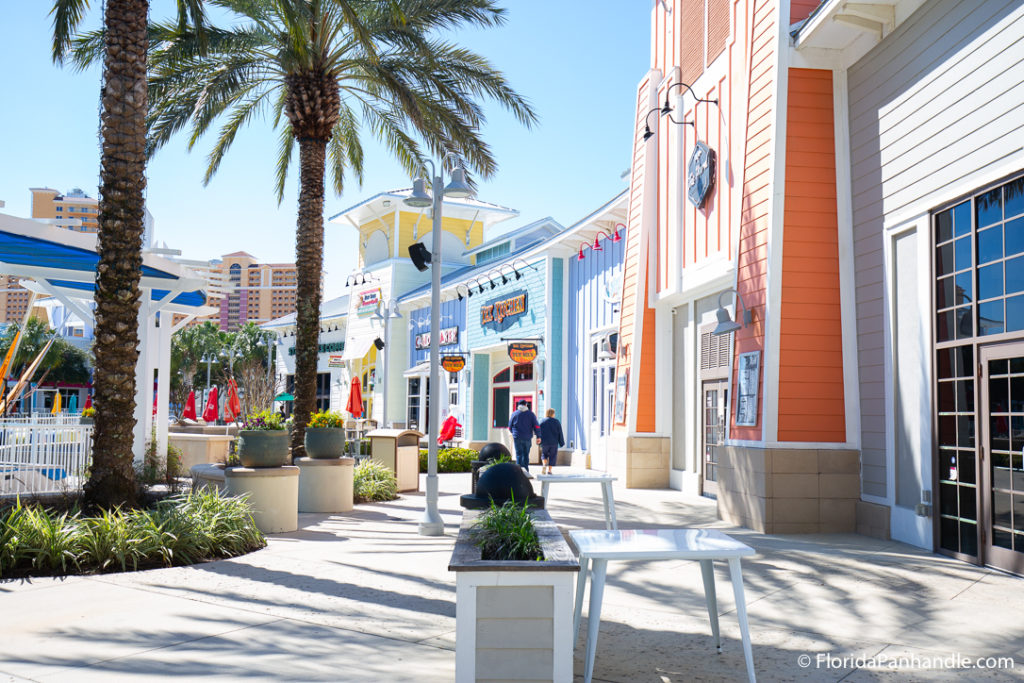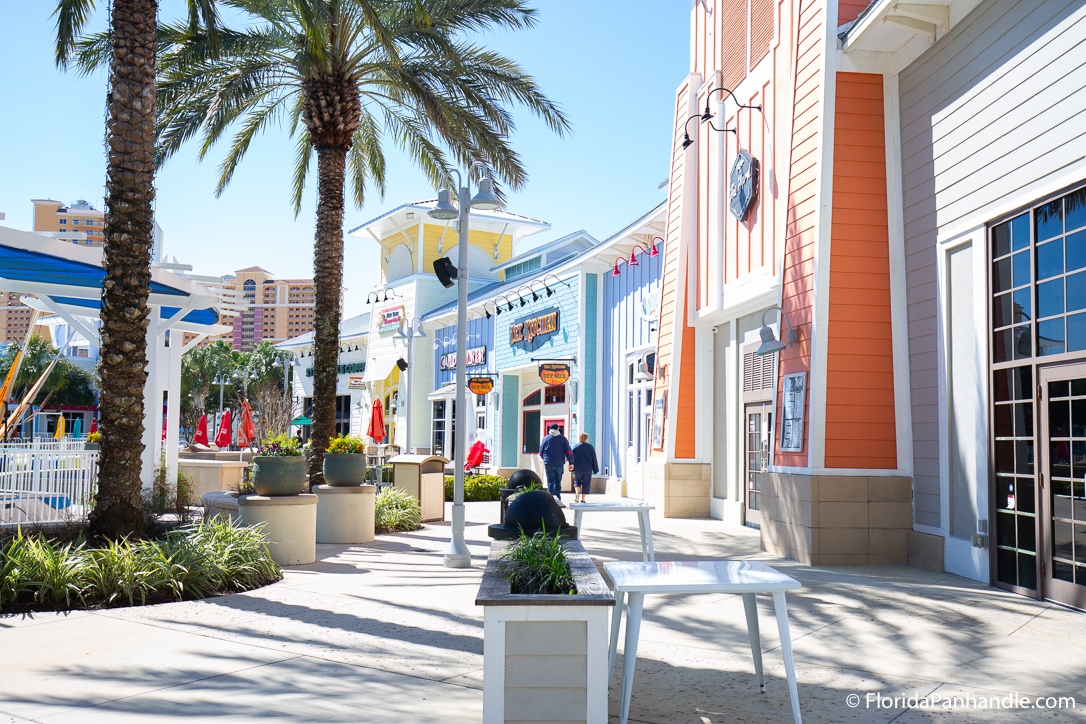 As the top shopping and entertainment destination in PCB, Pier Park offers plenty of options for either spending a pretty penny or stretching your vacation budget a bit further. If you prefer a frugal experience, simply browse the various stores, keeping an eye out for sales.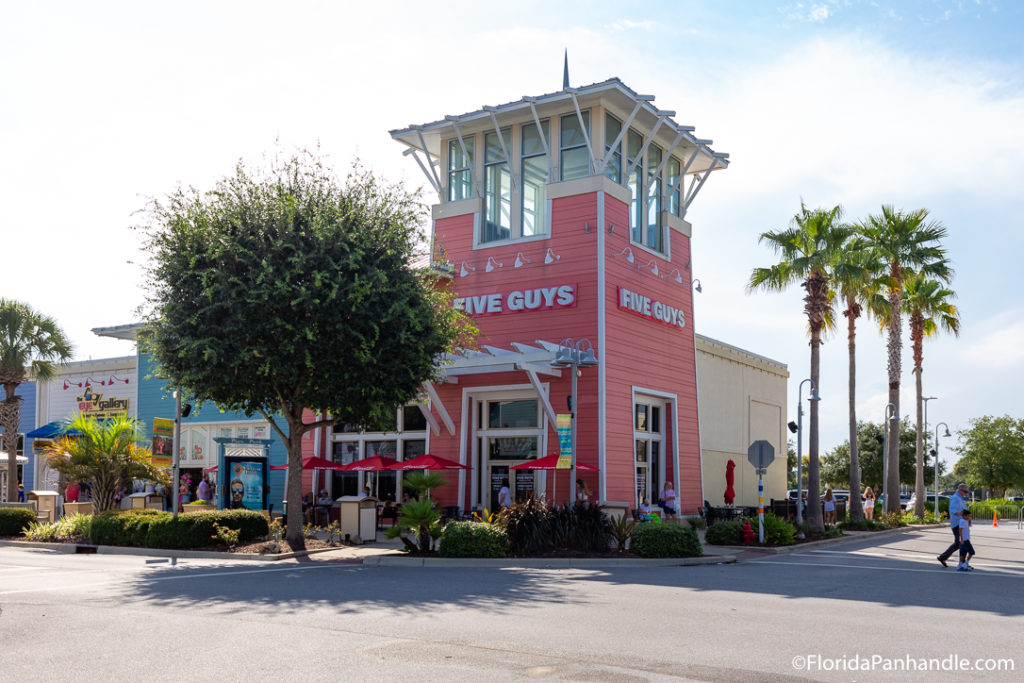 Pier Park regularly hosts special events, so stop by during a holiday or festival — you just might get the opportunity to sample beer or local cuisine on the cheap.
Go Antique Shopping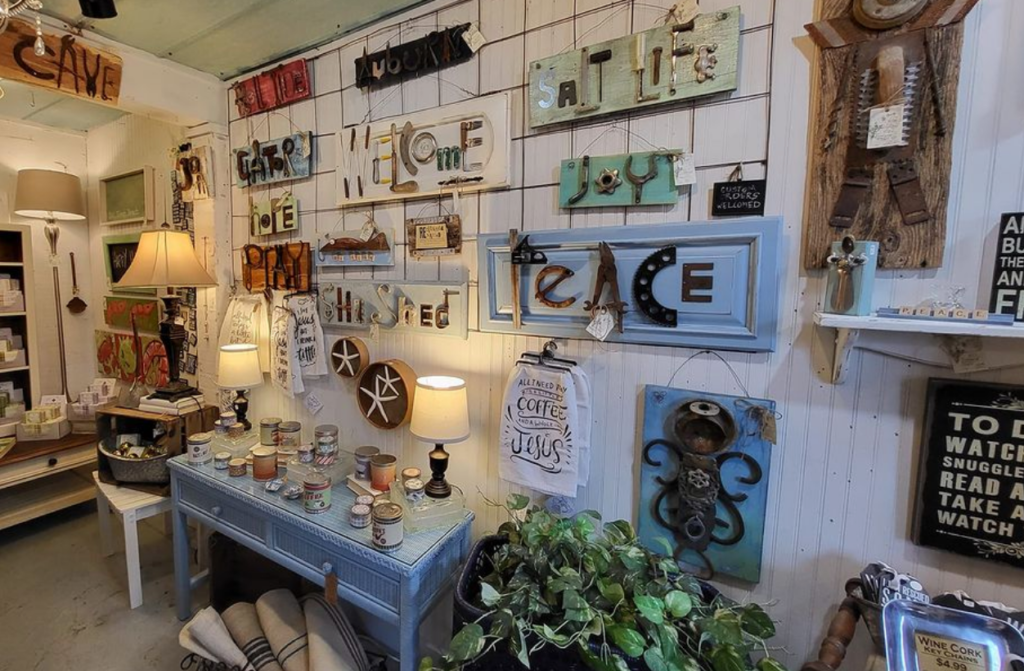 While you can find plenty of deals on name-brand items at Pier Park, you'll also want to set aside an afternoon for browsing the gems within PCB's many antique shops.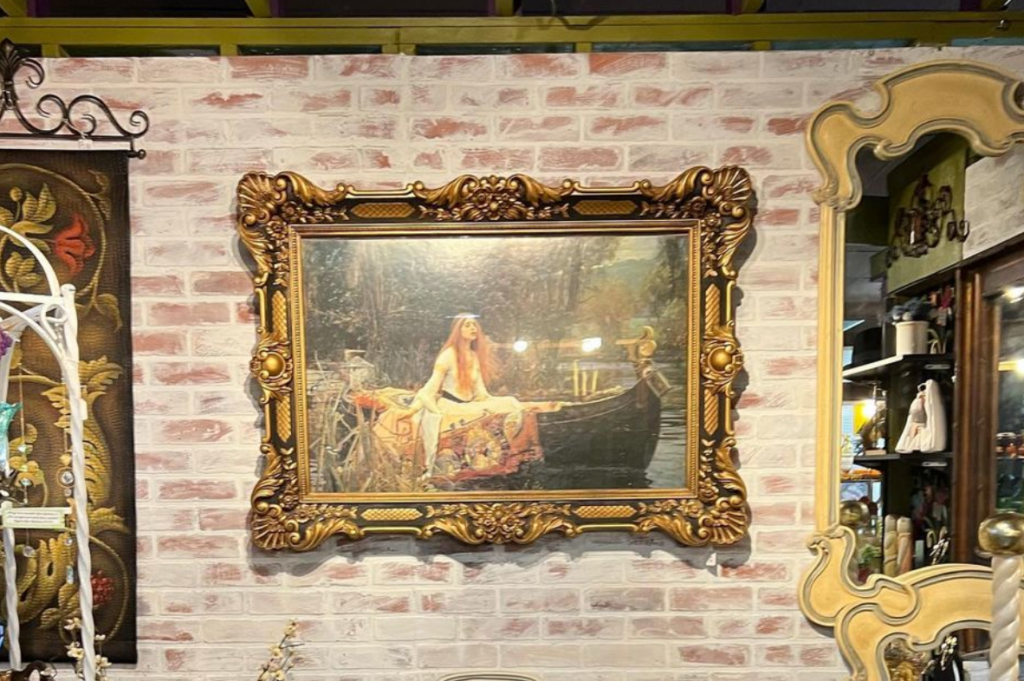 Sure to make your experience a cheap Panama City Beach vacation — favorites include Treasures, Pieces on the Beach, and the Elegant Endeavors Antique Emporium! Antique shops are not only fun to peruse around, but their prices are relatively affordable.
Visit Local Vendors at Grand Lagoon Waterfront Farmers Market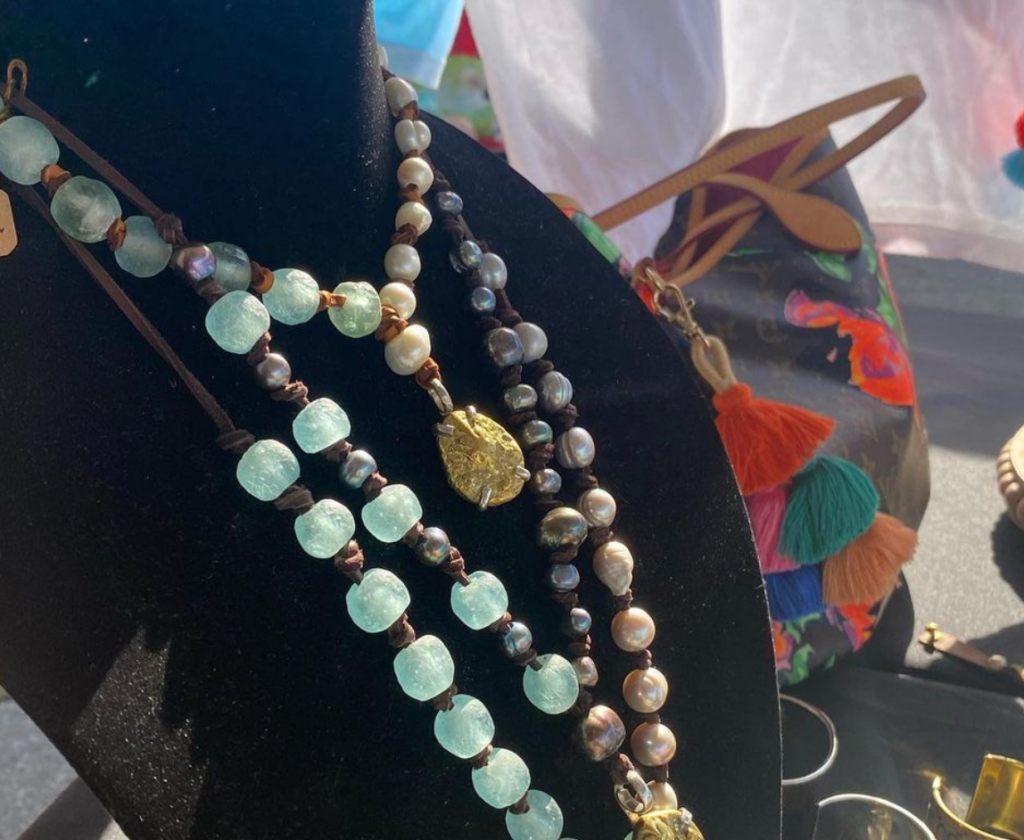 Whether you're craving fresh fruit or simply want to kill an hour or two, you'll love the selection at the Grand Lagoon Waterfront Farmers Market. This year-round market sells everything from produce to baked goods and even goat milk soap.
There, you can find a healthy and affordable alternative to eating out, along with a variety of souvenirs that allow you to support the local small business community.
Go Jogging in Conservation Park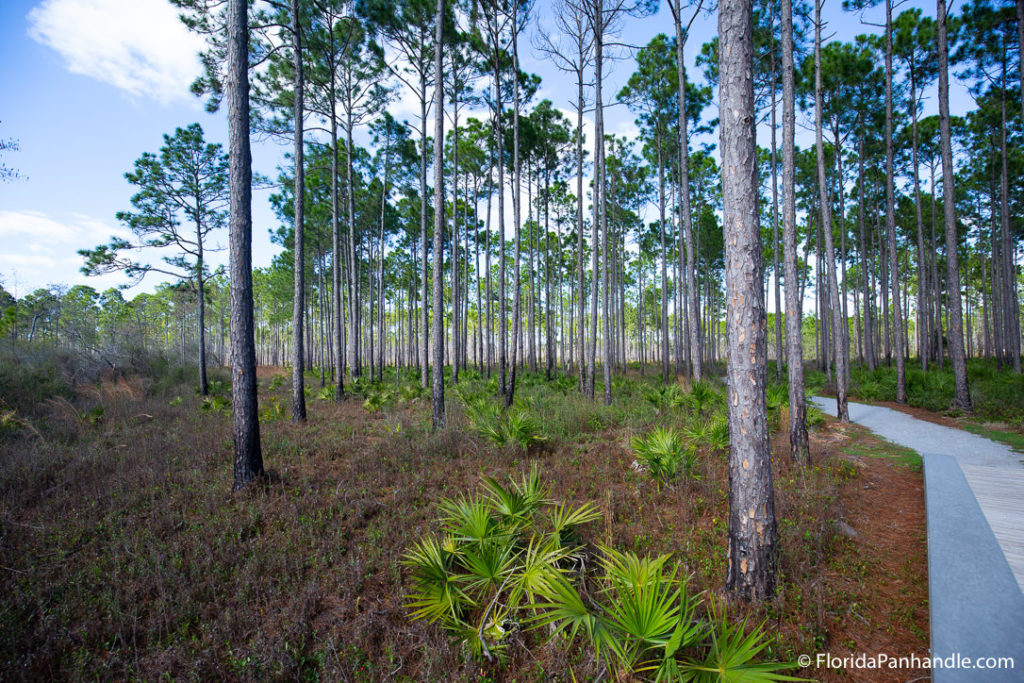 There's more to cheap PCB than beach scenery, as you'll discover while hiking through the beautifully-preserved wetlands at Conservation Park.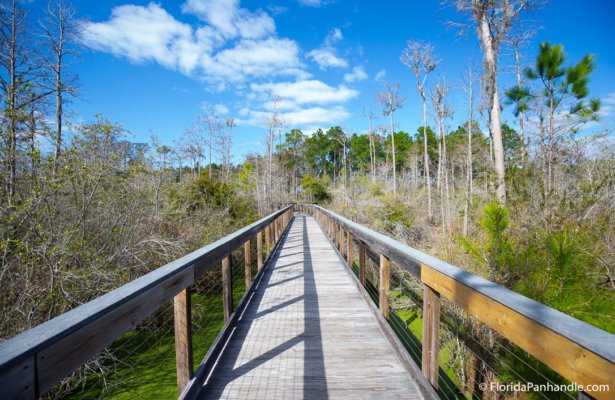 This vast green space provides one of the most peaceful, nature-filled experiences on the Emerald Coast. 
Enjoy a Taste of Panama City Beach Winery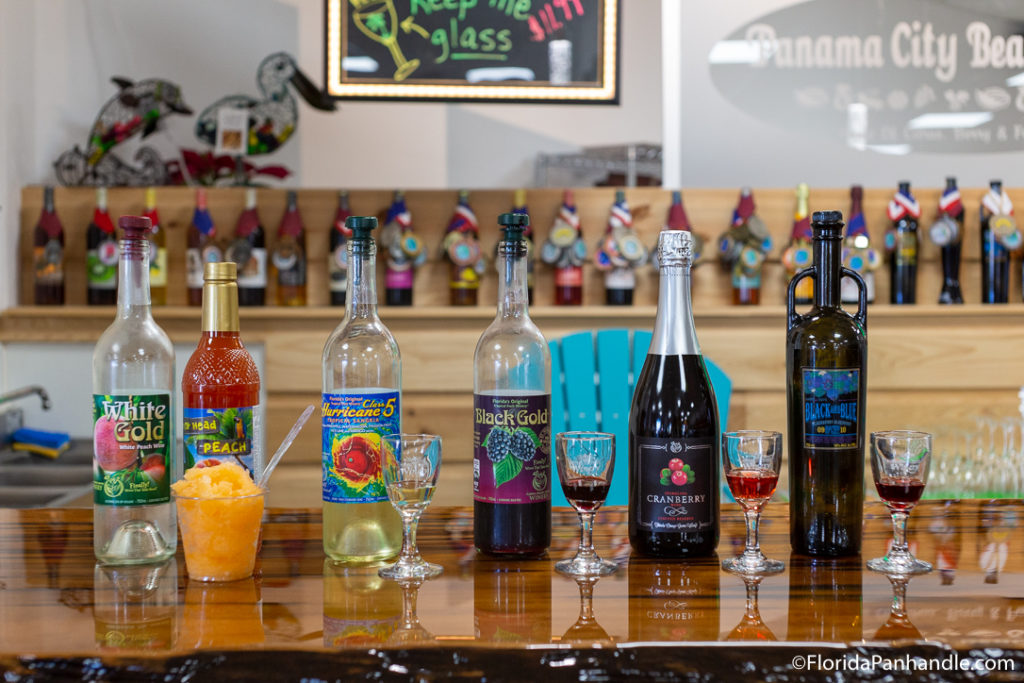 Complimentary tastings appeal to frugal wine lovers who visit the Panama City Beach Winery. During your tasting experience, you'll discover unique varieties that are difficult to find elsewhere, including kiwi, watermelon, and more.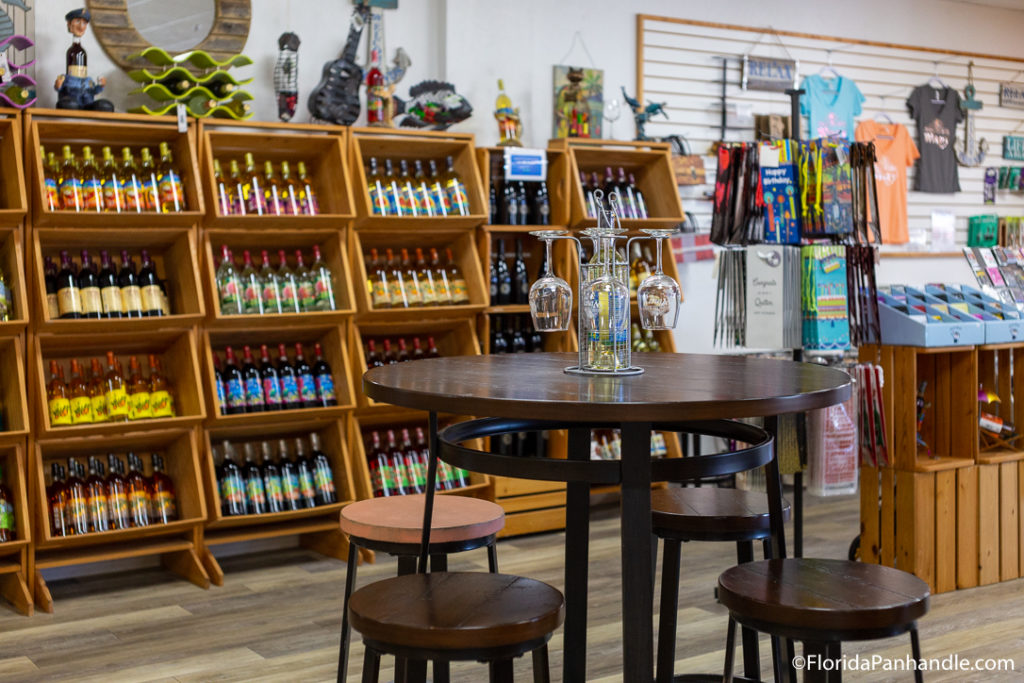 Be sure to budget for at least a bottle or two, which should make for the perfect souvenir or gift.
Bicycle Along Gayle's Trails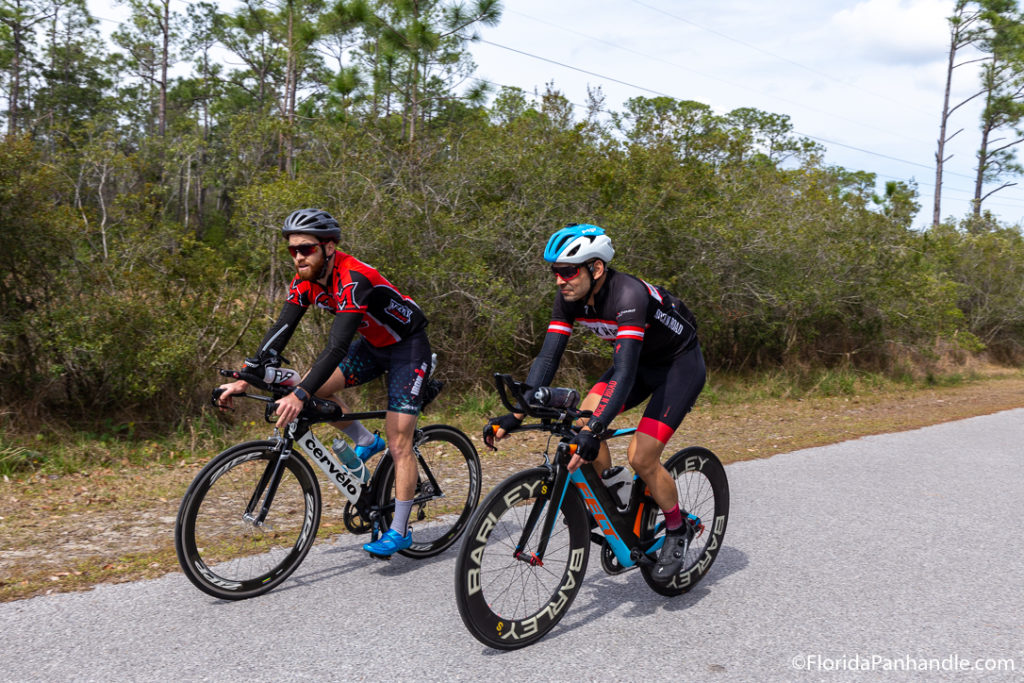 PCB is underrated as a biking destination, but you'll quickly realize the appeal of traveling on two wheels when you hit up Gayle's Trails. Popular among local cyclists, these trails remain in development but have made significant progress in the last few years.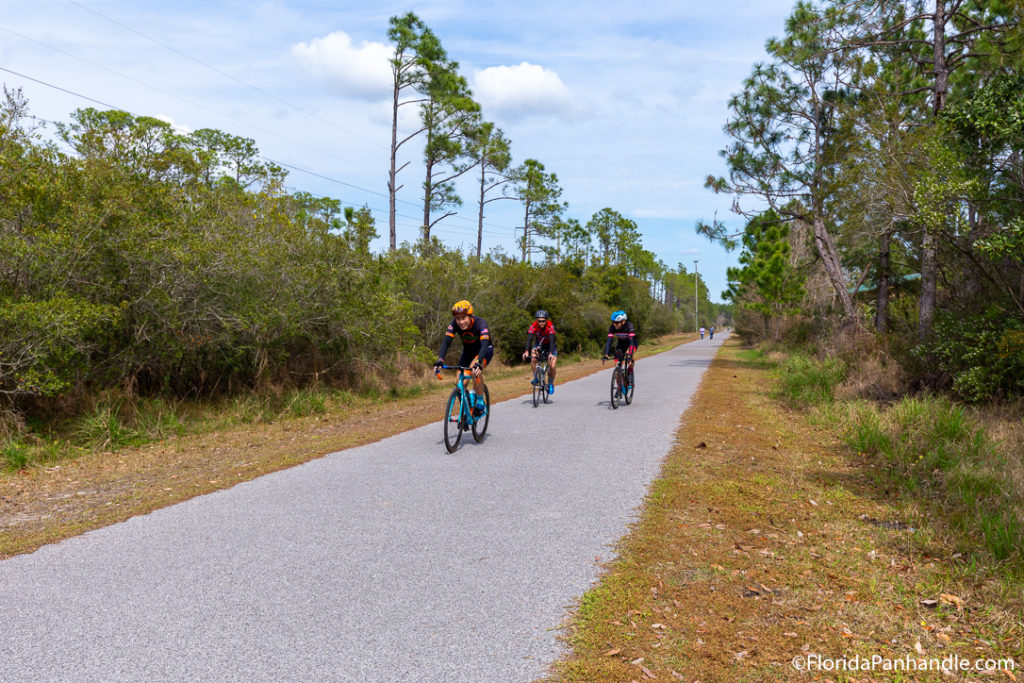 Free to the public, they encourage you to get plenty of exercise as you bike from one PCB attraction to the next.
Challenge Each Other at Coconut Creek Family Fun Park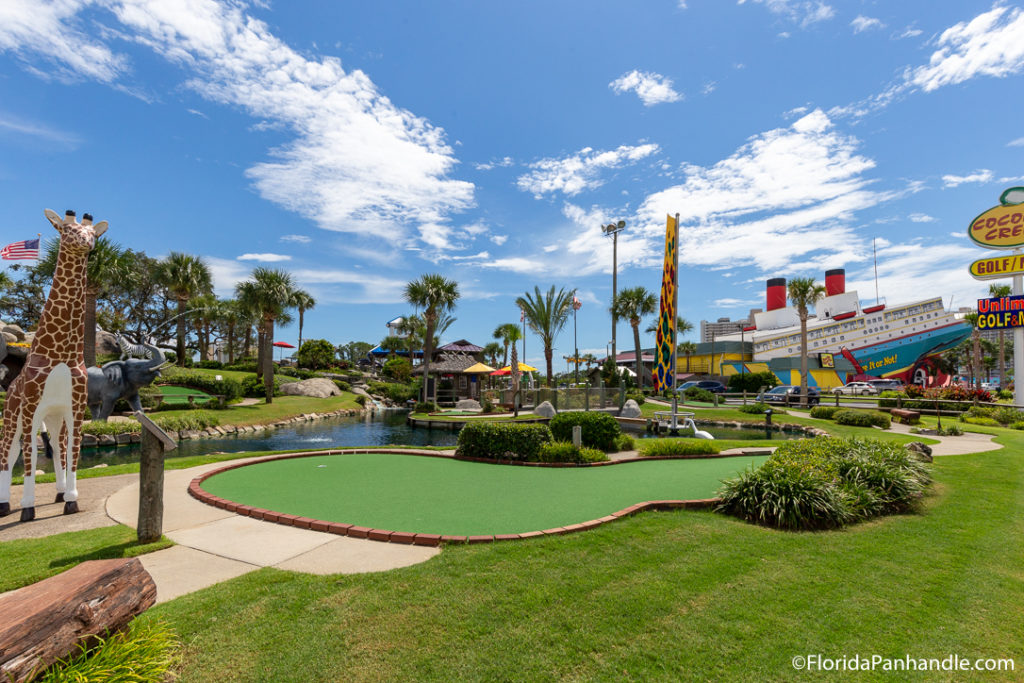 Home to multiple mini-golf courses and a vast maze, this park can be surprisingly affordable if you opt for the unlimited package. Under this cost-effective approach, you and your loved ones can enjoy multiple days of mini-golf and maze fun.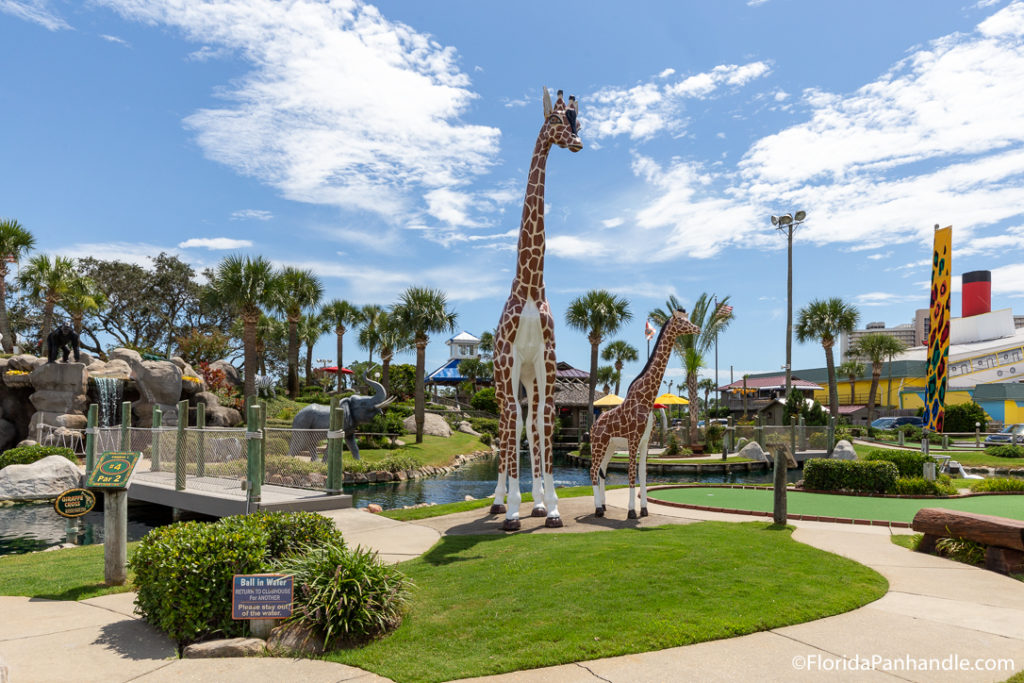 Better yet, young children play for free.
Roar with Laughter at Goofy Golf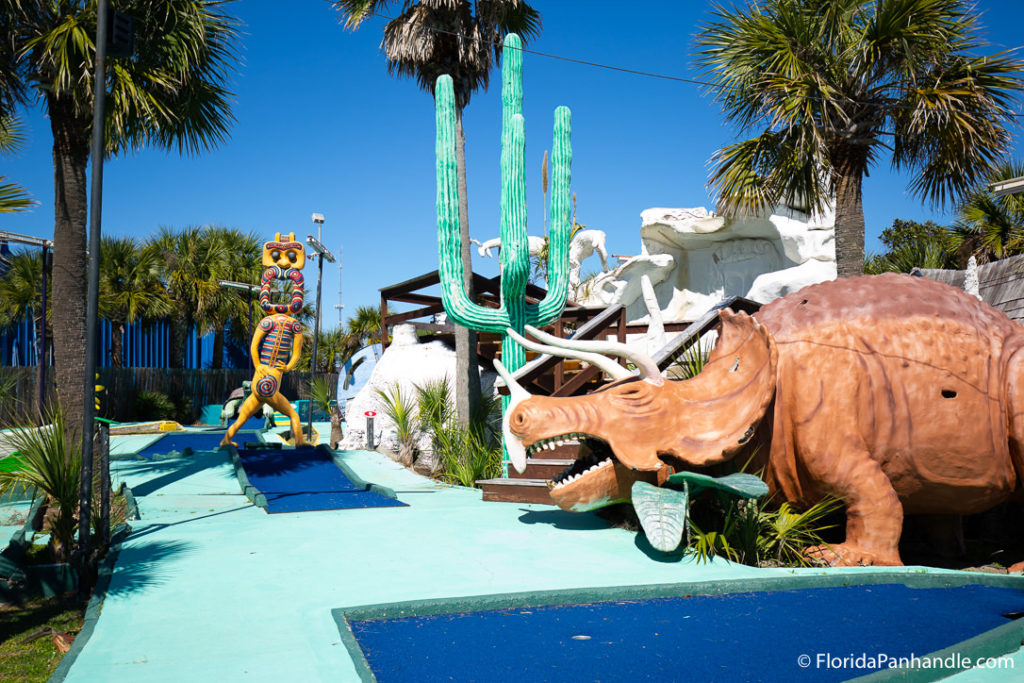 Few tourist attractions match the whimsy and historic appeal of Goofy Golf, which has been a PCB mainstay for over sixty years.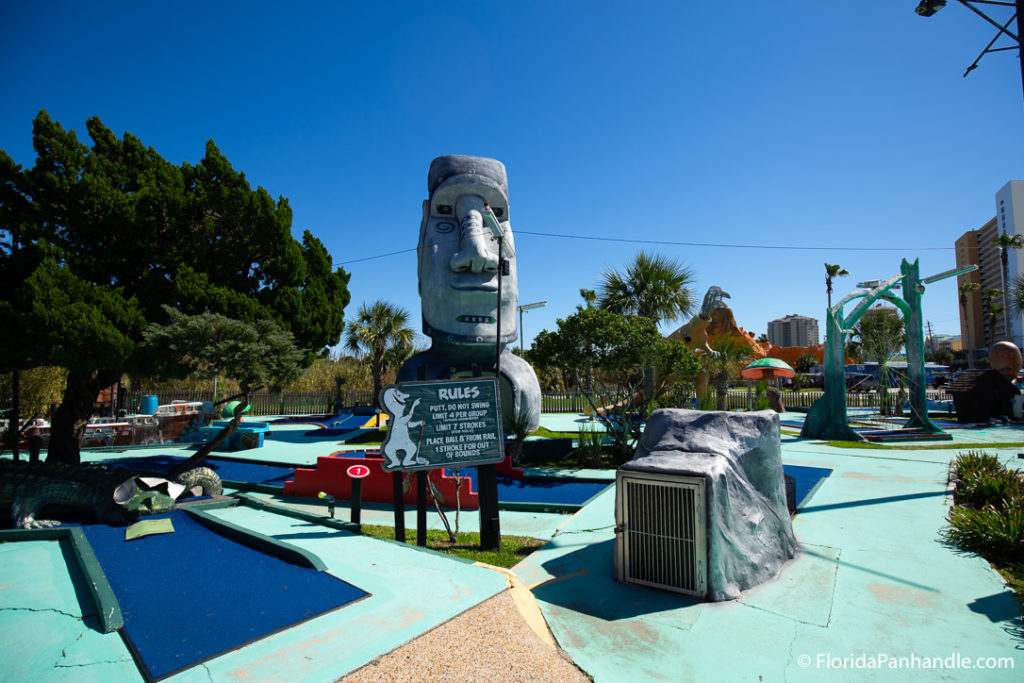 This memorable destination serves as both a mini-golf course and a giant playground — and its entry fee is one of the lowest along the Emerald Coast. 
Dive in the Water at Pitt and Sylvan Springs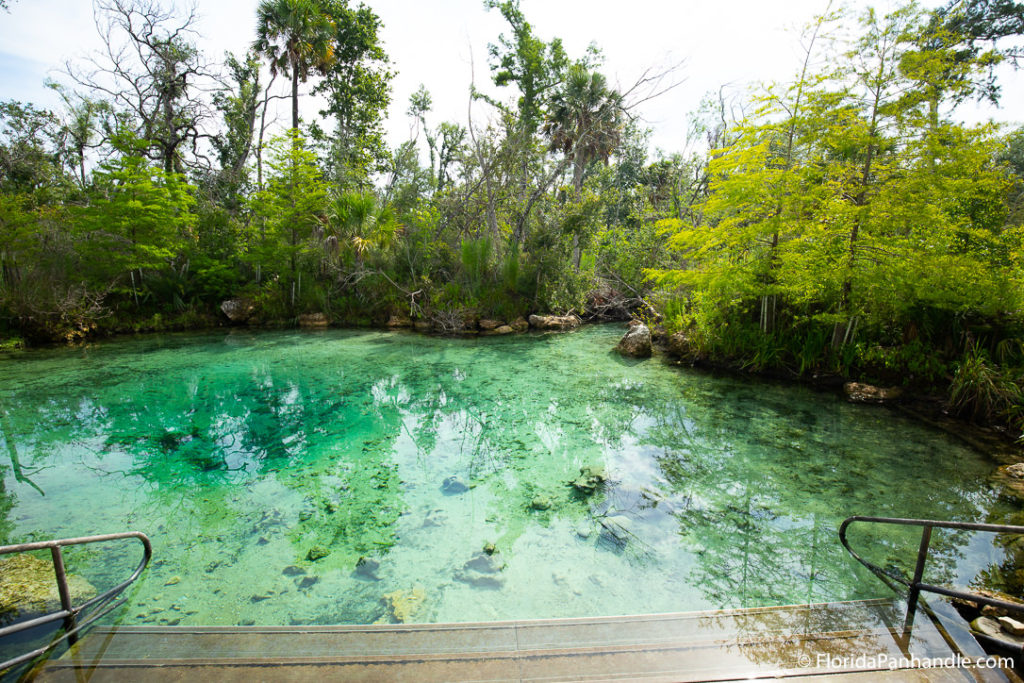 Swim among the wildlife as you take in the lush scenery at Pitt and Sylvan Springs. The springs are refreshing on a hot day and can be enjoyed while treading water or hanging out in an inner tube.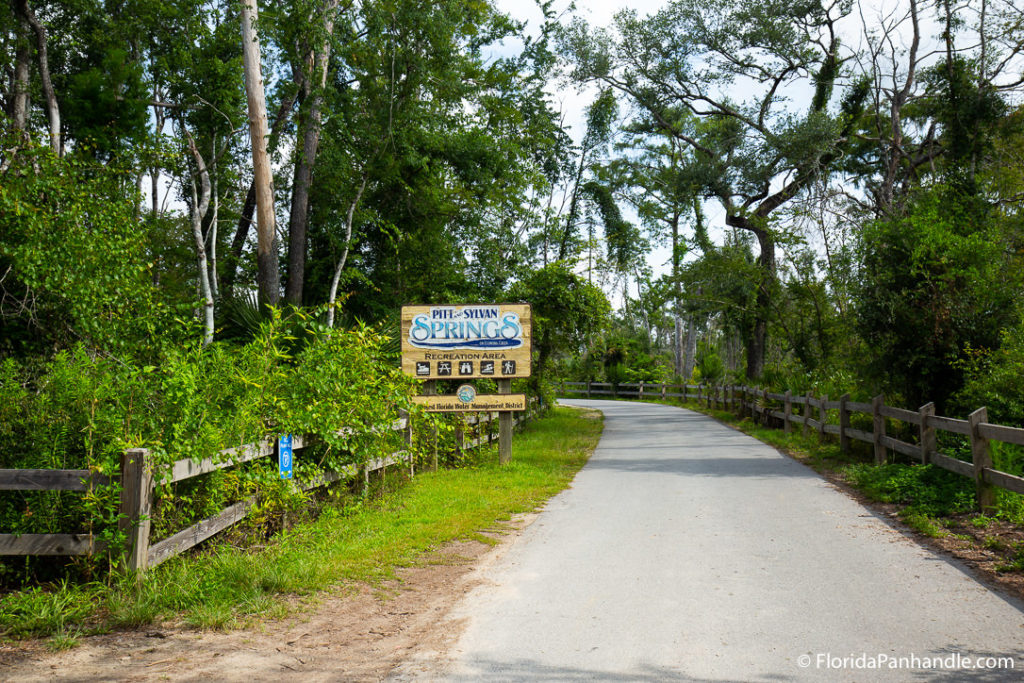 Many visitors also enjoy kayaking here, although, if you don't already own a kayak, this option can be pricey. Picnics are just as fun, however, so be sure to pack lunch.
Test Your Bowling Skills at Rock'it Lanes
Keep the kids entertained for hours at Rock'it Lanes, which combines all the best indoor recreational activities into one easily accessible location. Early bird pricing keeps bowling affordable on weekdays, while all-day roller skating admission limits your need to pay for multiple activities. Bowling prices are around $4-5 per person per game with the added small price of shoes.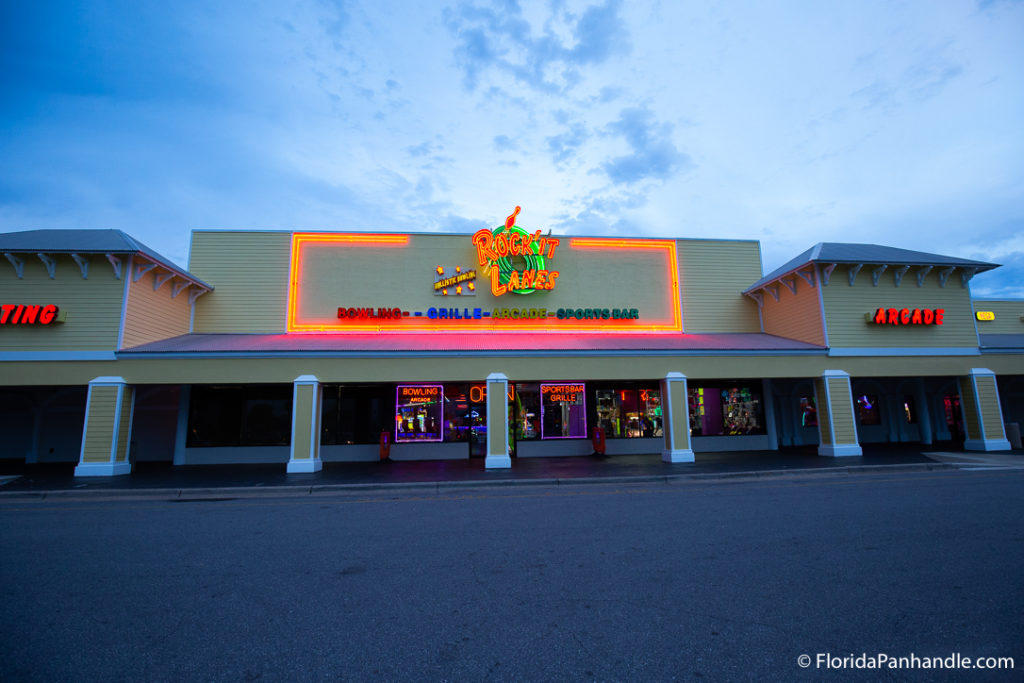 When it comes to roller skating, expect to spend around $12, with a discounted skating day on Sunday. Stop by the arcade on Tuesdays for half-price games to really make your cheap Panama City Beach vacation extraordinary.
Go 'Round n' 'Round at Swampy Jack's Wongo Adventure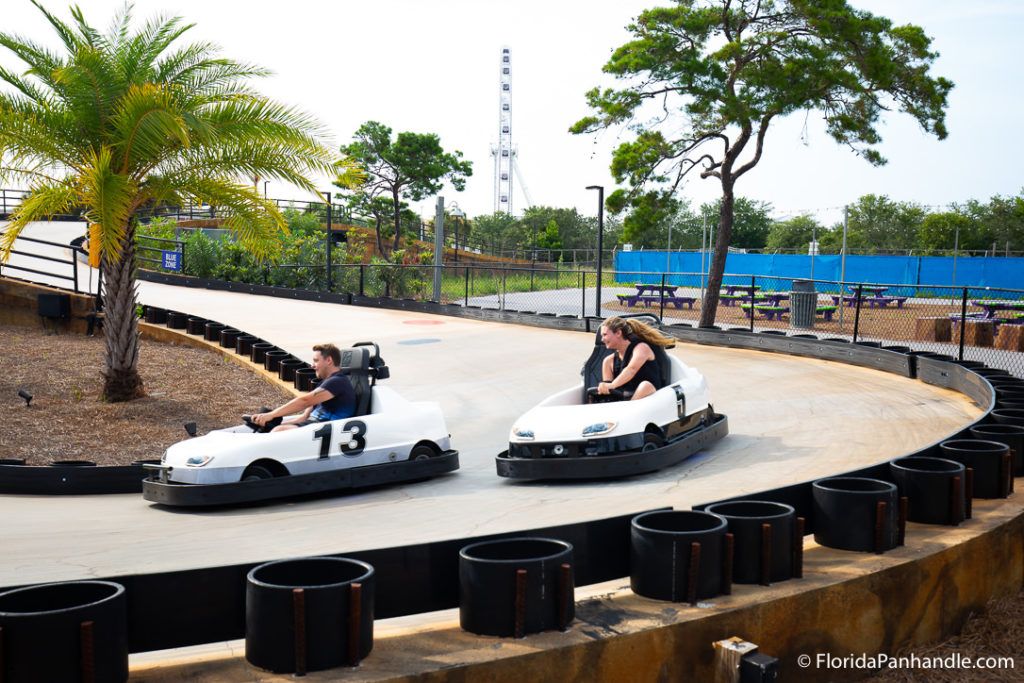 If you adore theme parks but aren't willing to pay steep admission fees, give Swampy Jack's a try instead. It might be small, but what this park lacks in size, it makes up for with sheer spectacle. Admission is free, with a price-per-ride approach making it easier to keep visits affordable.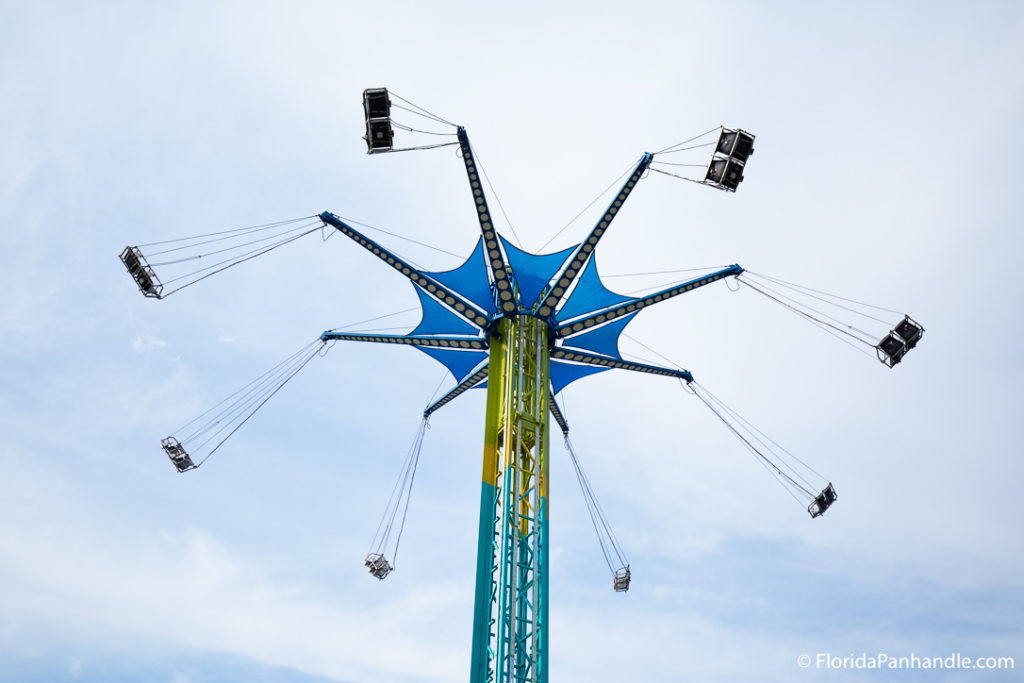 While individual prices for rides hover around the $3-5 range, cards can be bought for a pricier expense of $40 per card. Control costs by sticking to the spinning coaster and the midway games.
From beaches to theme parks and even wineries, you can find plenty to keep you occupied in Panama City Beach, even when you're short on cash. Don't let a small budget limit your vacation fun.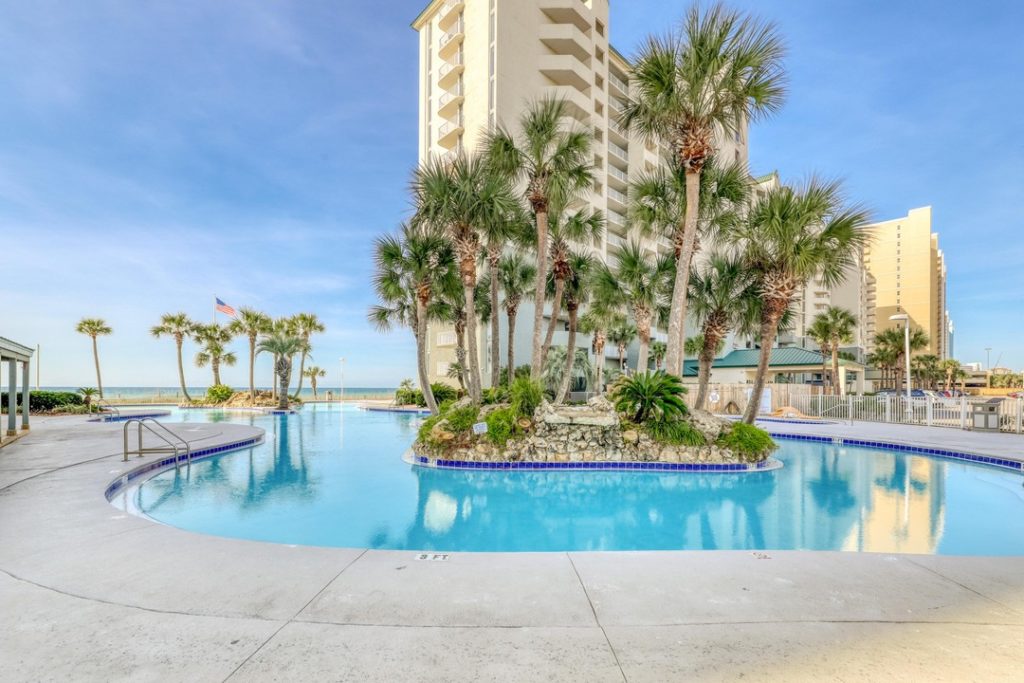 Click here and take a look at some affordable condos & vacation homes!