Are you looking for a fun and unique way to cool off and sightsee in Panama City Beach? If so, then we have just the list for you. Continue reading to learn first about twelve unique and fun watersport activities common in PCB and five great places and businesses where you can try them out for yourself:
A Dozen Great Watersports to Try on Your Next Visit to Panama City Beach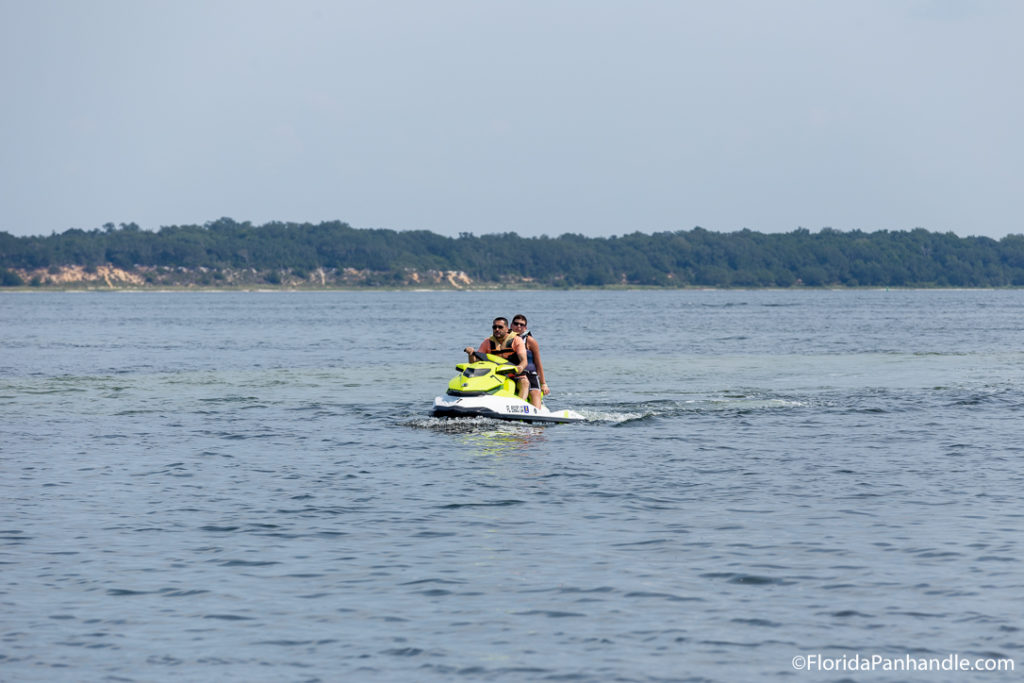 1. Jet Skiing. The frequently calm waters of the Gulf of Mexico make for ideal jet skiing conditions. You can rent jet skis to take off on your own adventure or join a tour to enjoy zipping across the waves and learning more about the area.
2. Parasailing. Parasailers are hooked up to a harness and line on a motorboat. That harness also connects with a massive parachute that fills up with wind as the boat speeds across the water, sending you safely high above the water.
3. Banana boating. A banana boat is a massive inflatable that PCB watersport outfitters will use like an inner tube. Only a banana boat can fit your whole family!
4. Kayaking. There are a lot of waterways to explore in this area, including Grand Lagoon and Powell Lake. Kayaking is a great way to see various spaces on the water and offers a more independent way to enjoy other water-based activities like fishing, scalloping, and snorkeling.
5. Snorkeling. While the Gulf of Mexico might not offer quite the same snorkeling experiences as more tropical locations, but there are still plenty of beautiful underwater landscapes to explore in this area. Including places more inland, such as one of Florida's many springs.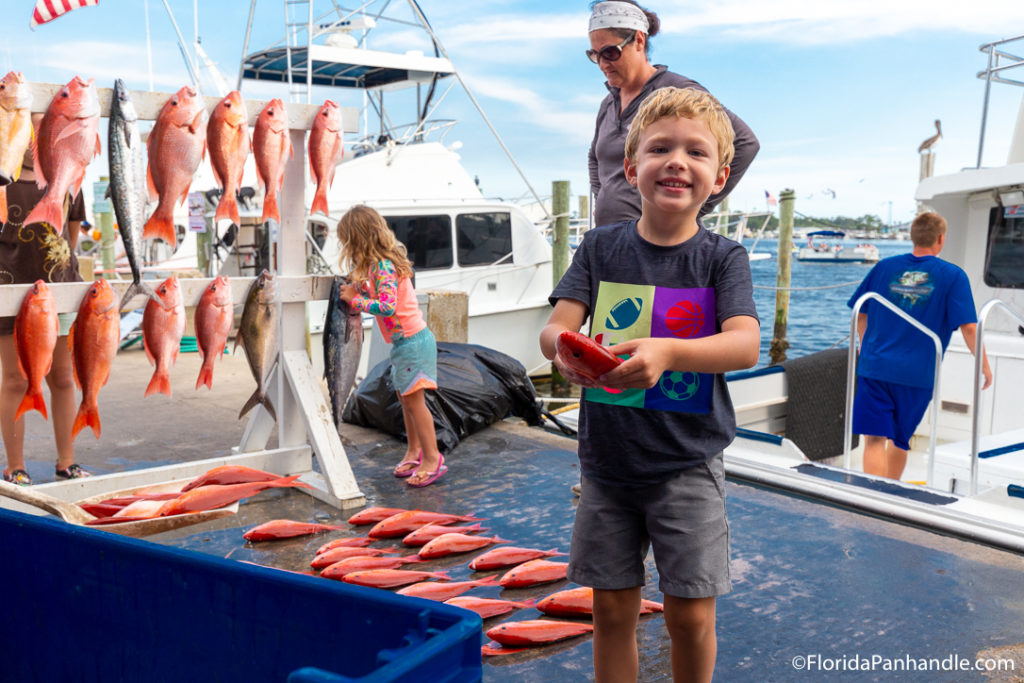 6. Fishing charters. Check-in with a larger boating outfit and enjoy going deeper into the Gulf of Mexico for some exciting and rewarding deep-sea fishing.
7. Stand-up paddleboarding (SUP). Paddleboarding has become an increasingly popular watersport as it's easy to learn and offers one a more elevated view of the area, and makes it easier to see beneath the water (especially in areas of clear water like you'll find along the Gulf coastline).
8. Flyboarding. Flyboarding is a new type of watersport in which you are hooked up to a backpack-like device that sprays out jets of water. The force of those water jets sends you well up in the air, and once you're acquainted with this unique way of flying, you can start purposefully directing your jets to perform acrobatic maneuvers.
9. Kiteboarding and windsurfing. Surfing isn't too popular on the Gulf Coast because the waves never swell very high near the shoreline. However, this coastal region still gets plenty of steady winds that, combined with calmer surface waters, make for great kiteboarding and windsurfing conditions.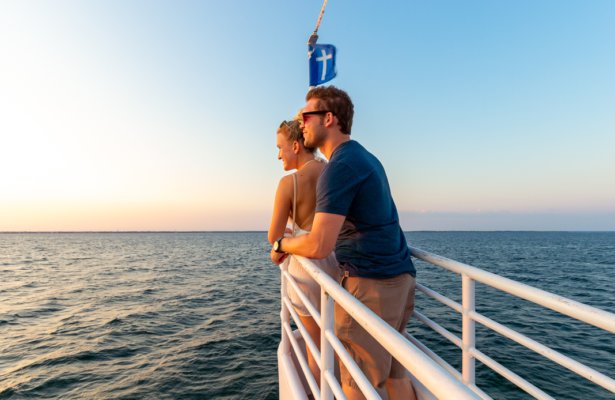 10. Sunset cruise. This is the right side of Florida to be on when you want a beautiful sunset. Join one of Panama City Beach's excellent boating charters to really take in that golden hour and watch the sun set over the water.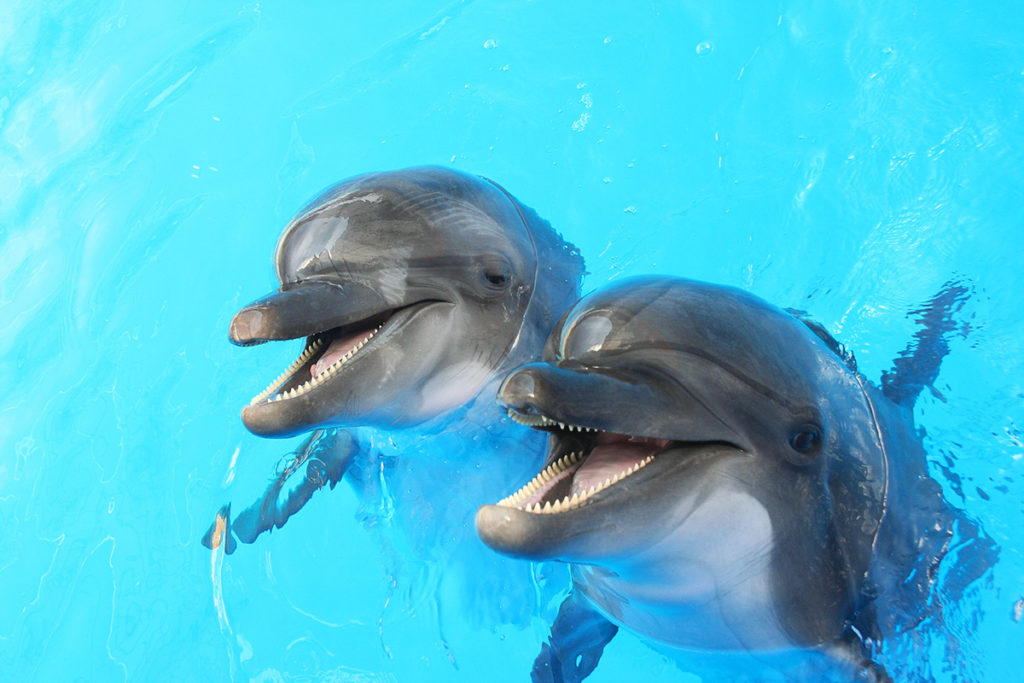 11. Dolphin tour. Another great type of boating adventure is a dolphin tour. There are nine species of dolphins that are commonly seen about the Gulf of Mexico, including the popular Bottlenose dolphin and the very playful Spinner dolphin.
12. Gator tour. Gators are another unique type of animal that calls the greater Panama City Beach area home. There are a couple of great eco-tour outfitters who will take guests out among the swampy areas with airboats to see and learn about alligators in their natural environment.
Five Places to Enjoy PCB Watersports
Now that you know some of the outstanding water activities and sports you can enjoy in the greater Panama City Beach area, let's take a look at some of the places and businesses that offer such adventures: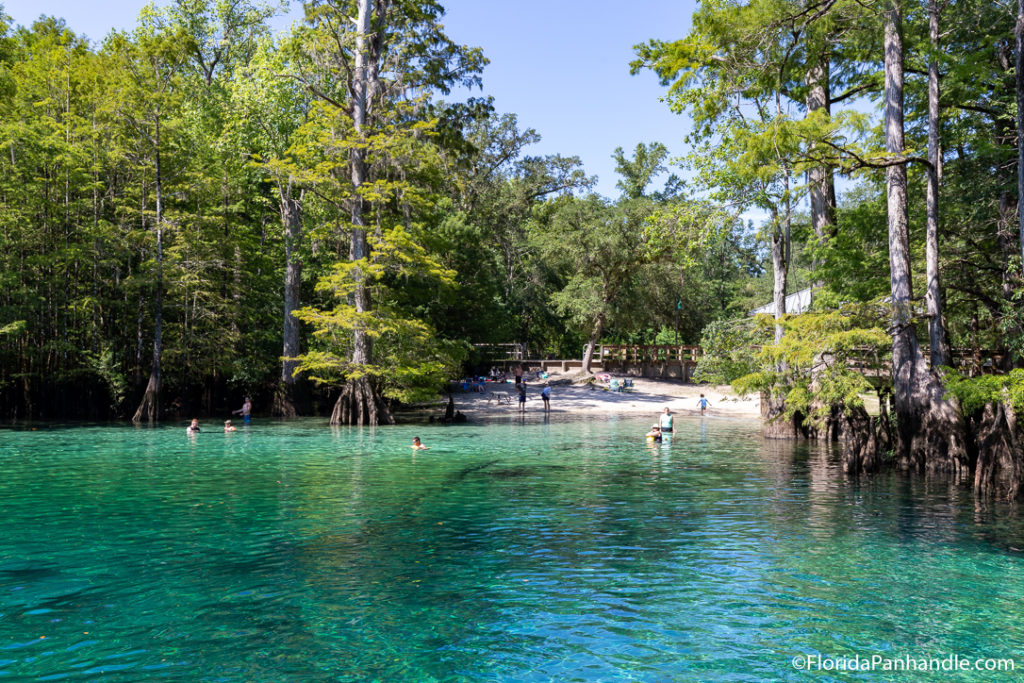 1. Morrison Springs County Park
At the heart of Morrison Springs County Park is a gorgeous spring-fed pool that offers excellent snorkeling opportunities. You can also launch kayaks and stand-up paddleboards here and explore the Choctawhatchee River, potentially even catching sight of manatees, alligators, and other Florida wildlife. Best of all, swimming and using the boat launch at Morrison Springs County Park is totally free.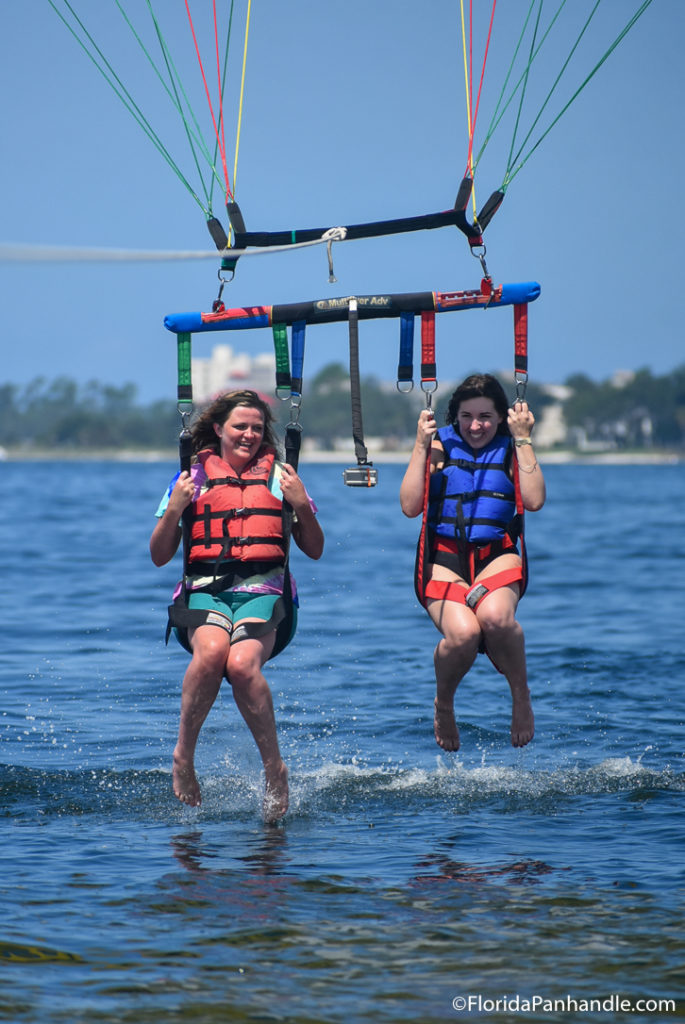 2. Paradise Watersports
Paradise Watersports offers a lot of the boat-centric watersports activities we outlined above. They offer parasailing adventures in various scenic locations and thrilling banana boat rides for up to six riders at a time. One of their tour packages includes parasailing near Shell Island, an uninhabited barrier island that is gorgeous to see when parasailing high above the water line.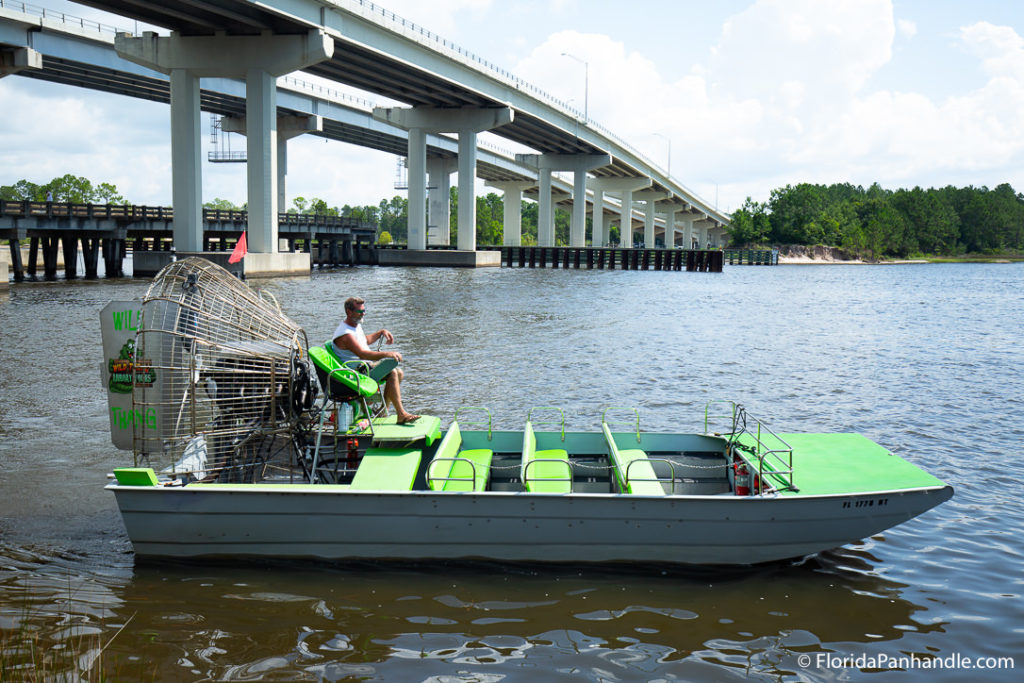 3. Airboat Adventures
Airboats are a unique type of boat that, because there isn't a motor dipping below the waterline, is capable of screaming across very, very shallow water. You get to get in and out of places most can't access. Airboat Adventures offers an amazing adventure into some of those less traveled spots, and they do so with some serious charm and humor from their captain and crew.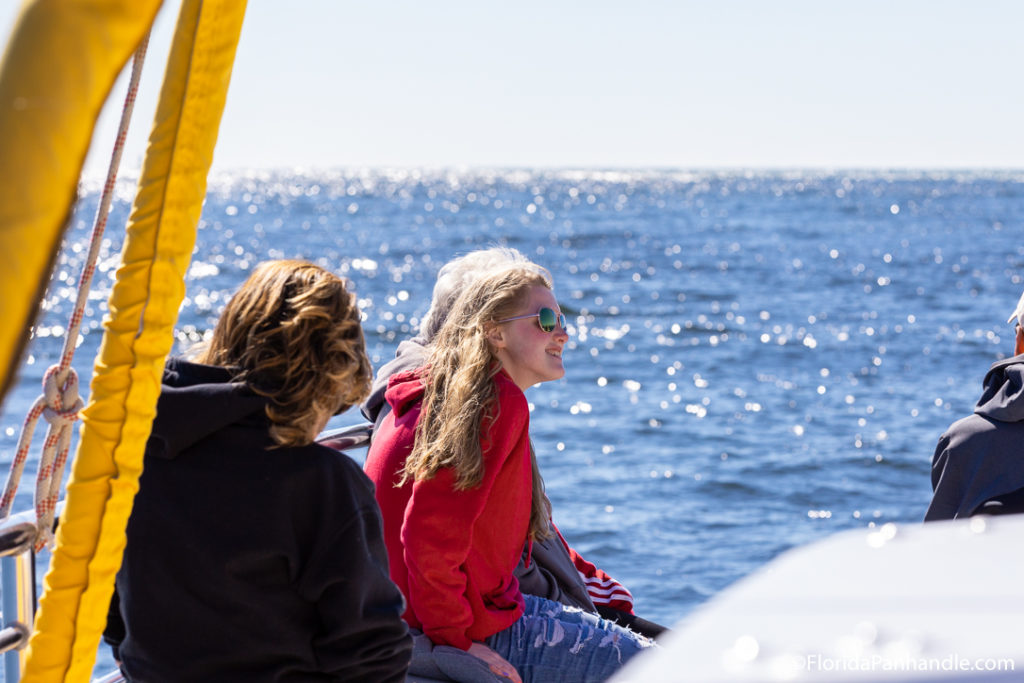 4. Paradise Adventures Catamaran
This boating company has two massive sailing catamarans that are available for a myriad of watersport adventures, including dolphin sightseeing tours, snorkeling tours, private all-day boating adventures, and sunset sails.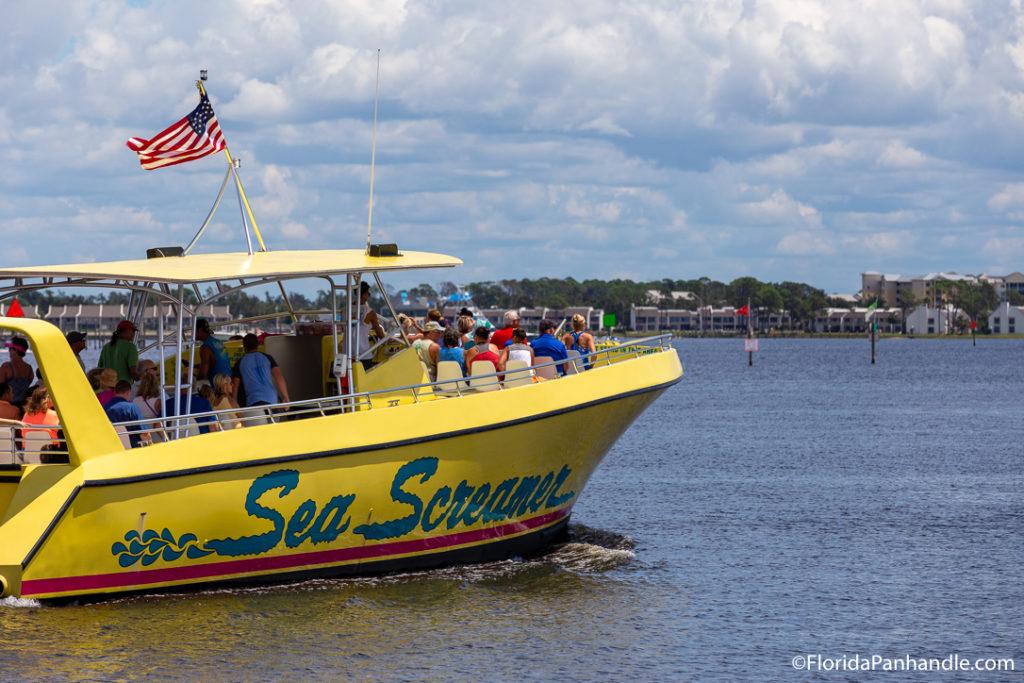 5. Sea Screamer
Sea Screamer is another boating company that offers dolphin sightseeing and sunset cruises. They, however, complete these tours via large flat motorboats with rows of comfortable seating. This set-up makes it so that Sea Screamer can fit more people into their boats, resulting in overall a lower price for the same great watersports activities.
Learn More About These Businesses & More
We've run out of space, but certainly, these places and outfitters have a lot more to offer. There are also other great tour and rental companies in Panama City Beach worthy of notice. Learn more by visiting our other things to do pages! We love helping people just like you get the most out of vacations to the gorgeous Florida Panhandle.