The culinary scene in Panama City Beach is amazing, but it largely revolves around seafood and classic southern dishes. Neither type of restaurant is necessarily appealing to vegans and vegetarians, as the typical seafood shack or southern eatery has little in the way of meat-free cuisine.
Thankfully, PCB dining is far more diverse than most visitors realize. If you're determined to enjoy a quality meal without compromising on your vegetarian or vegan way of life, you'll simply need to look beyond the main tourist establishments. Even within top local restaurants, however, you can find the occasional vegetarian gem of a meal. Feel free to check out the meat-free selections at these Emerald Coast favorites:
Lotus Cafe & Juice Bar at Zen Garden
Healthy food is the name of the game at the Lotus Cafe & Juice Bar, where every meal is as nutritious as it is tasty. Enjoy gorgeous views of the garden as you eat your fill of veggie burgers, portobello quesadillas, curry bowls, and more. The intricate flavors of these dishes prove that you don't need meat to enjoy a satisfying meal. Feel free to pair your favorite vegetarian or vegan dishes with espresso, cold brew, infused water, or a refreshing smoothie.
Finns Island Style Grub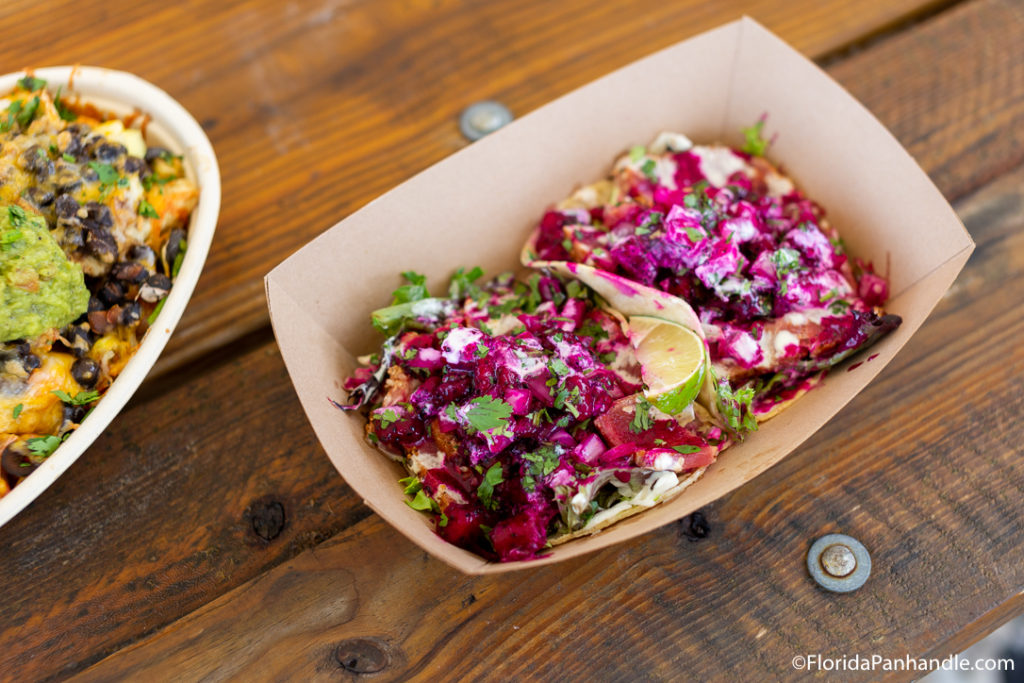 Fresh ingredients dominate the menu at Finns Island Style Grub, where you'll encounter several veggie-oriented appetizers and meals alongside the expected seafood dishes. Quesadillas, tacos, and burritos are never in short supply. Protein sources such as chicken or fish are available but certainly not required. Another impressive inclusion: is a vegetarian-friendly children's menu that goes far beyond the usual options of chicken tenders and hot dogs.
Pho Pier 77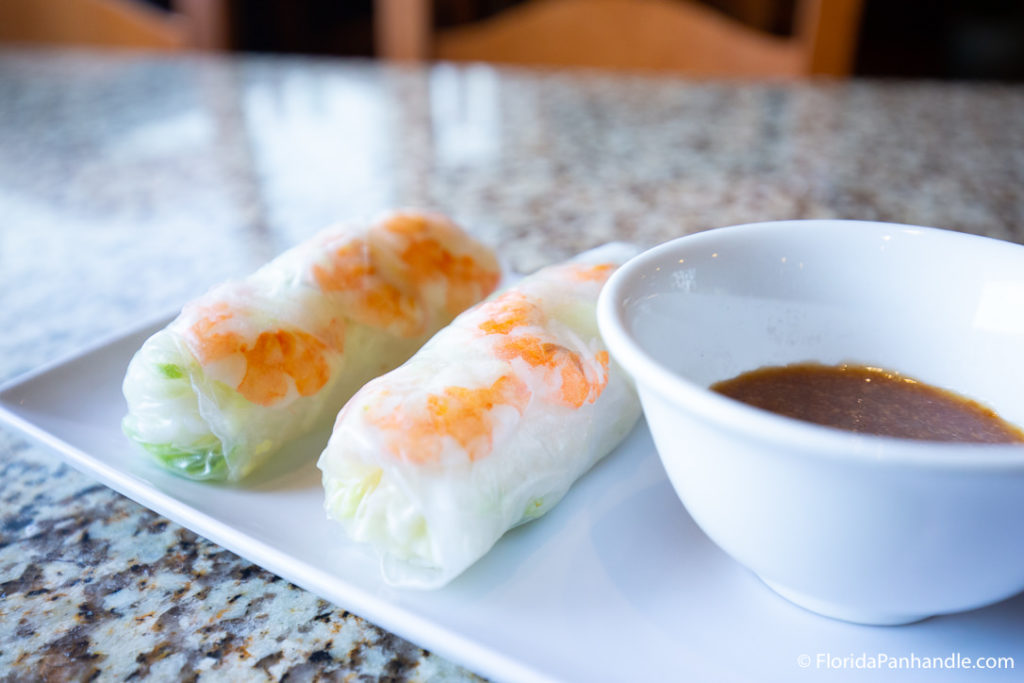 If you crave something a little different than your typical PCB fare, head to Pho Pier 77 for mouthwatering Vietnamese cuisine. The vegetarian pho is worth trying even for those who normally include meat in every dish. Another great option: bánh mi filled with crispy golden tofu. The beverages are just as delicious as the meals, so be sure to order drip coffee, coconut juice, or iced jasmine lemonade.
Muy Wayne O's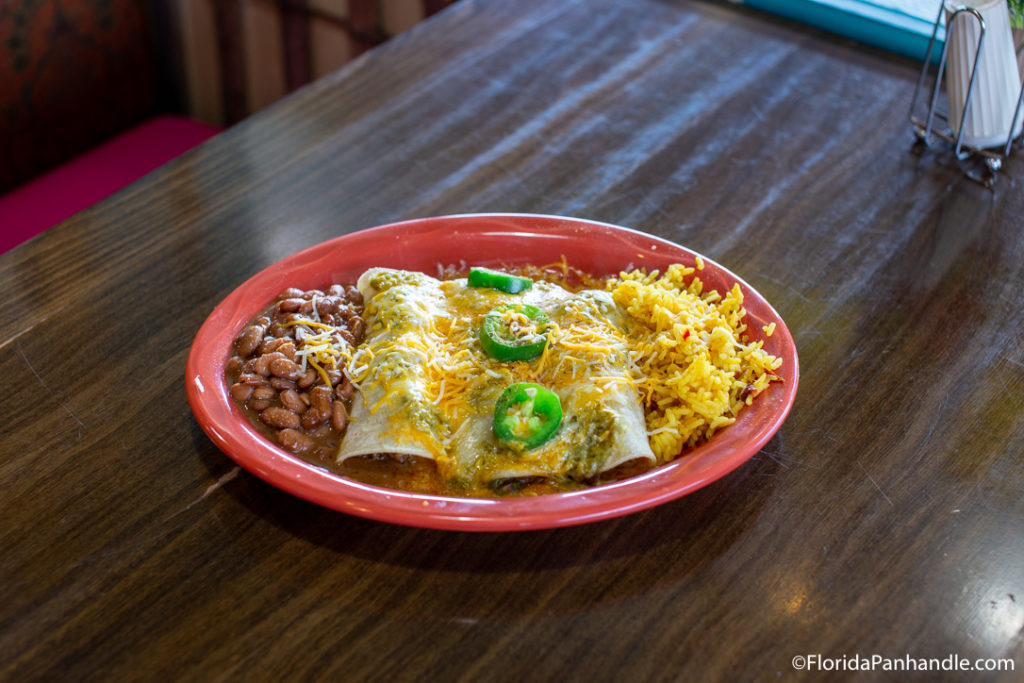 Hit up this festive cantina for a vegetarian meal to remember. Despite its Tex-Mex focus, Muy Wayne O's (based on the Spanish phrase "muy bueno" or "very good") offers a small selection of vegetarian-friendly dishes that, like many top entrees on the restaurant's creative menu, feature silly names and even goofier descriptions.
Deezel's Quesadilla is a safe bet for those willing to eat dairy. Visitors who shun animal products, in general, will prefer the Sloppy Vegan. Most of the breakfast entrees include cheese but are otherwise safe for vegetarians.
Liza's Kitchen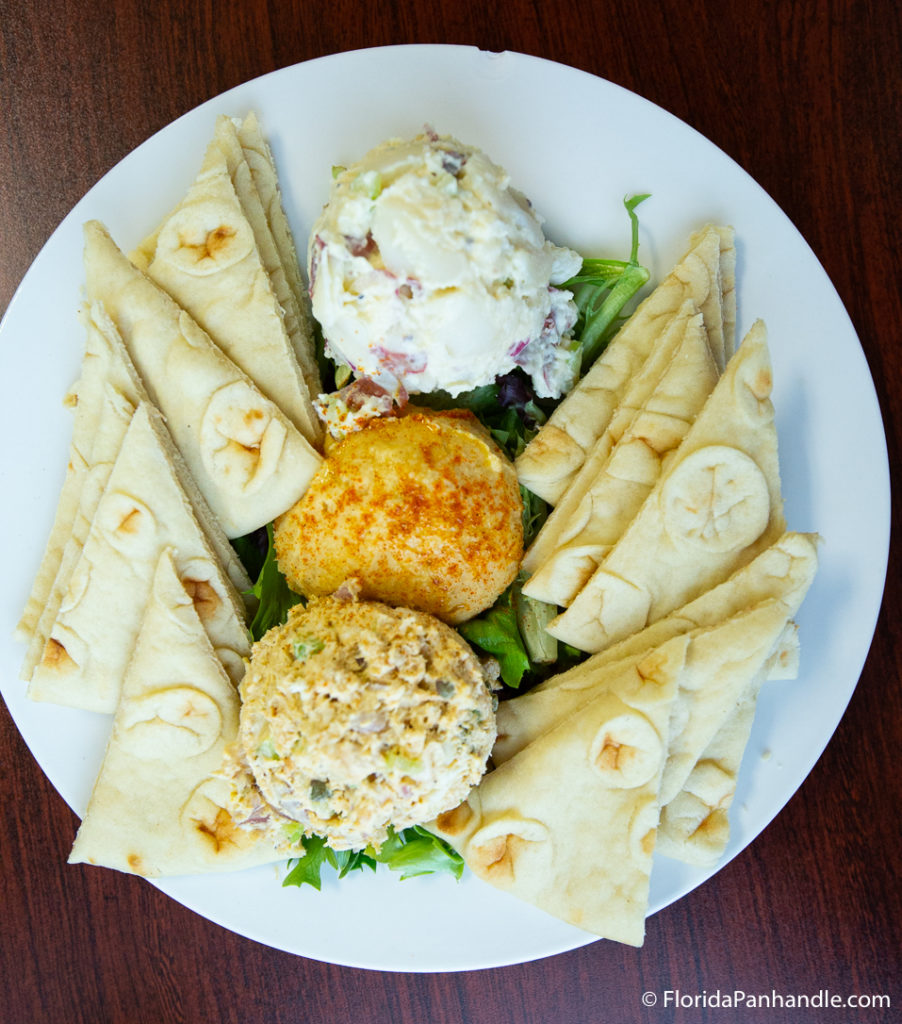 Foccacia bread is a big deal at Liza's Kitchen, to the point that you could arguably enjoy the bread on its own without ever needing any toppings. Still, there's a lot to love about this sandwich shop's specialty menu, which includes an entire section dedicated to grilled cheese and vegetarian offerings. Ingredients such as pesto, hummus, and portobello mushrooms make each of the restaurant's vegetarian sandwiches feel like a treat.
Saltwater Grill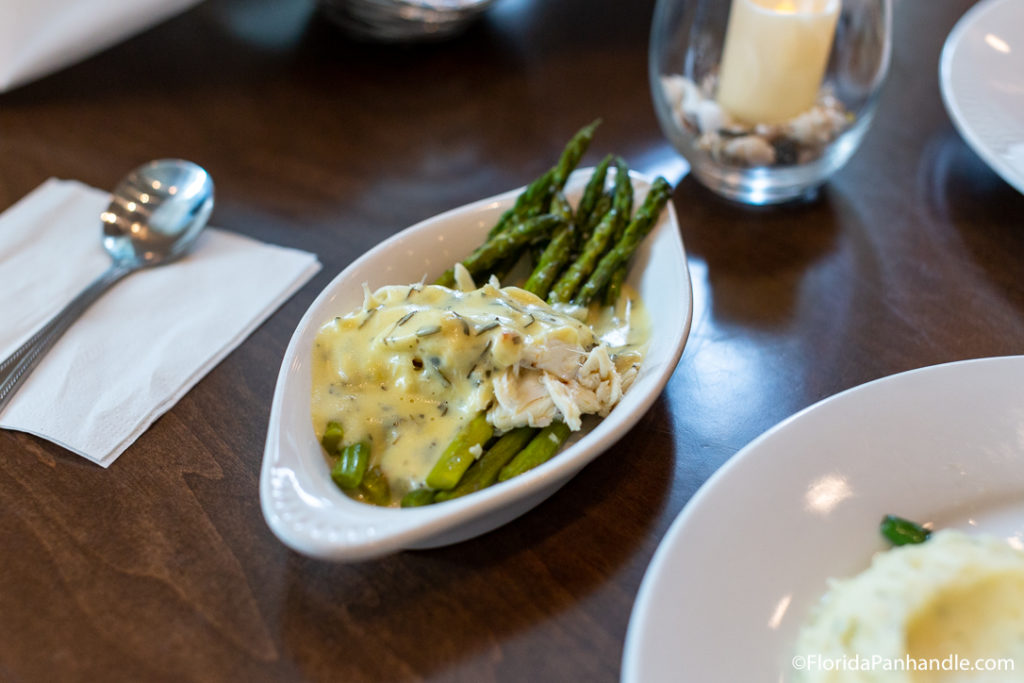 Despite its status as a steak and seafood-oriented restaurant, Saltwater Grill offers a few dishes that will keep vegetarians happy. The Penne Primavera is an obvious choice, for, while chicken or shrimp can be added for an extra fee, they are by no means required. Several signature salads are also available — and they're sizable enough that you won't feel deprived if you order greens in lieu of a conventional entree.
Freshii
While this fast-casual chain has locations throughout Canada and the United States, it's a reliable option when you want something healthy. The Pier Park Freshii is conveniently located, so you can grab a salad, wrap, or bowl to fuel your shopping expedition. If you can't dedicate a lot of time to your meal but aren't willing to compromise on your healthy, meat-free diet, Freshii is the place to go. Not sure what to order? Try the Khao San burrito or the Umamii wrap.
Gypsea Crepe
The crepe menu at this local favorite may be limited, but it has enough in the sweet category to keep vegetarians with a desire for sugar happy. Vegans may want to find dessert elsewhere, as each crepe is served with whipping cream or yogurt on request. The standard savory crepes all include meat, but the friendly staff members may be willing to accommodate your request to leave it out.
Great White Pizza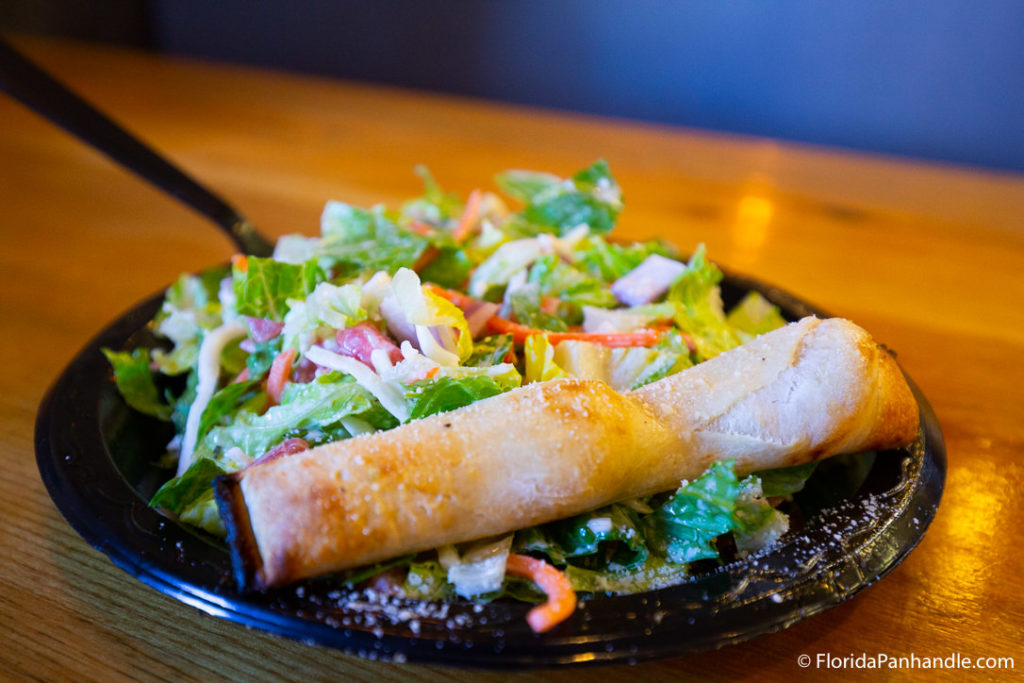 Great White Pizza might be home to meat-heavy pies such as the Carnivore, but it also offers plenty to please vegetarian pizza lovers. The restaurant's veggie pizza, for example, is loaded with black olives, red onions, bell peppers, tomatoes, and minced garlic. The spinach and mushroom pizza is also a hit among those who avoid meat. Vegetarian salads, calzones, and sides are also available. Unfortunately, vegans will need to search for pizza elsewhere, as cheese is a big deal at this restaurant.
Chewie's Kitchen
The unique menu at Chewie's Kitchen includes several imaginative dishes that you won't find anywhere else in Panama City Beach. Sandwiches and salads abound, with a fancy take on grilled cheese ideal for vegetarian visitors. With brunch, the kid's menu is actually more vegetarian-friendly than the standard adult options, although the Housemade Chewie Hash can be enjoyed without meat.
From quesadillas to pizza and even pho, Panama City Beach's culinary scene has a lot to offer for those who prefer to avoid animal products. Whether you're a vegetarian, a vegan, or simply on the hunt for something different, your effort to go beyond the usual seafood or meaty southern fare will be well rewarded.