For a truly exciting spring break, there's perhaps no better place to go than Panama City Beach, Florida. This quintessential party hub and getaway all in one promises to treat you to the time of your life. You do need to have a plan on how you will spend your time, however, to get the most out of your trip. Ready to start building the spring break itinerary of a lifetime? Just use this helpful guide.
Fun Things to Do All Day:
Spring break is a chance to have a blast from morning until late at night, so make that your mission by enjoying the following activities.
Spend Time at Pier Park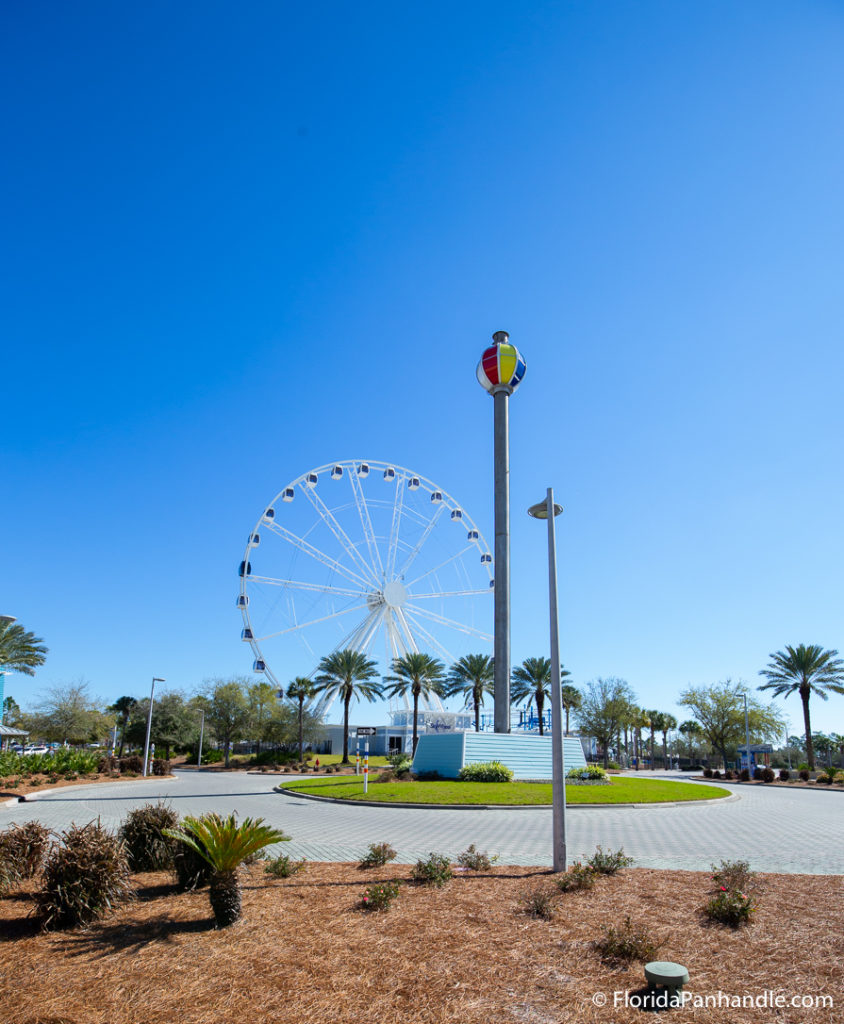 Pier Park is a gorgeous place to spend the day, strolling along the coast and checking out all the hottest shops. As you check out the major retailers and boutique shops, you can upgrade your wardrobe from head to toe. Don't forget the finishing touches, including exquisite jewelry, fancy shoes, and handmade sunhats. If you still have time after all that shopping, stop in at the Mirror Maze & Laser Craze, Dave and Buster's arcade, and the Grand IMAX Pier Park 16 theater for some fun.
Go See the Dolphins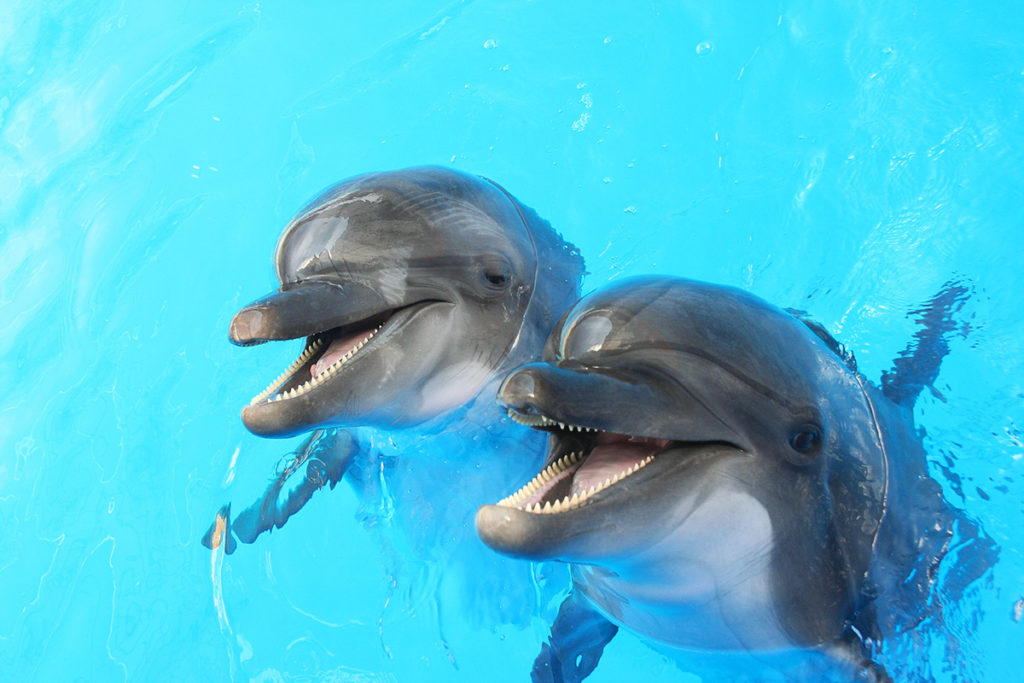 Panama City Beach features tons of opportunities to go see the dolphins swimming through the waves. You just have to grab a seat on a local fun boat to hit the water in style. They will take you to all the top spots for dolphin watching as you soak in the beautiful views and take advantage of all the photo ops. If you want to take your dolphin experience to the next level, hop on a sunset cruise that takes you out on the water when the sky is the most vivid.
Check Out Shell Island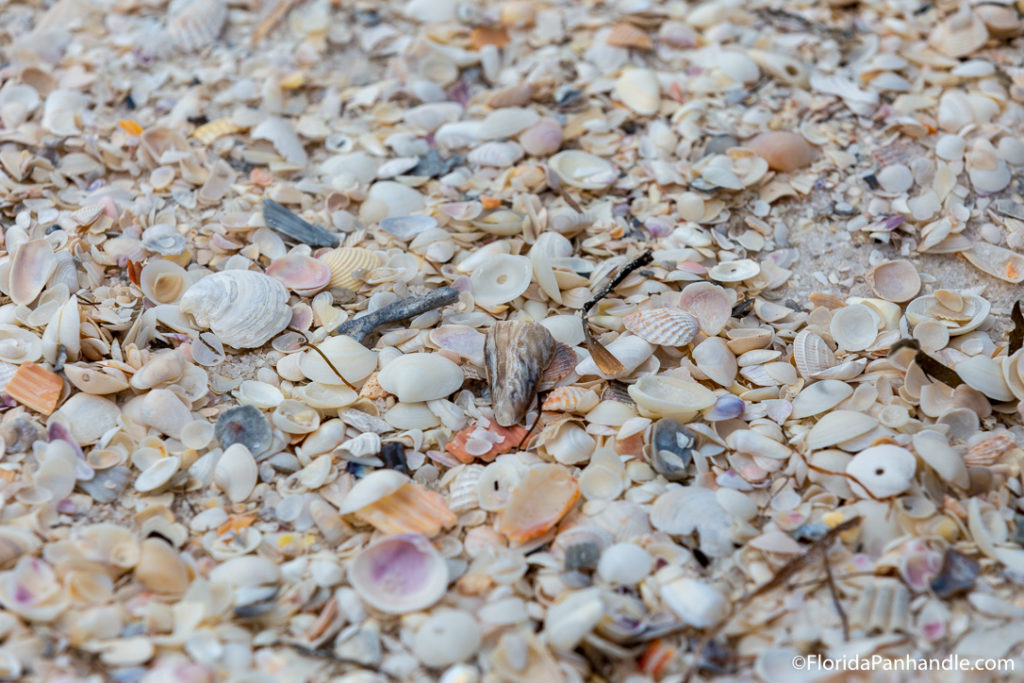 Another way to check out the beautiful waterways across Panama City Beach is a trip out to Shell Island. Just hop on the shuttle to make your way to the pristine island shores, and then spend the rest of your time snorkeling, swimming, and lounging on the beach. For a chance at catching sight of coastal birds and other wildlife, go on an inland hiking adventure as well.
Where to Enjoy the Nightlife:
As the sun goes down, you can waltz over to all the top nightlife hot spots in Panama City Beach, such as:
Club La Vela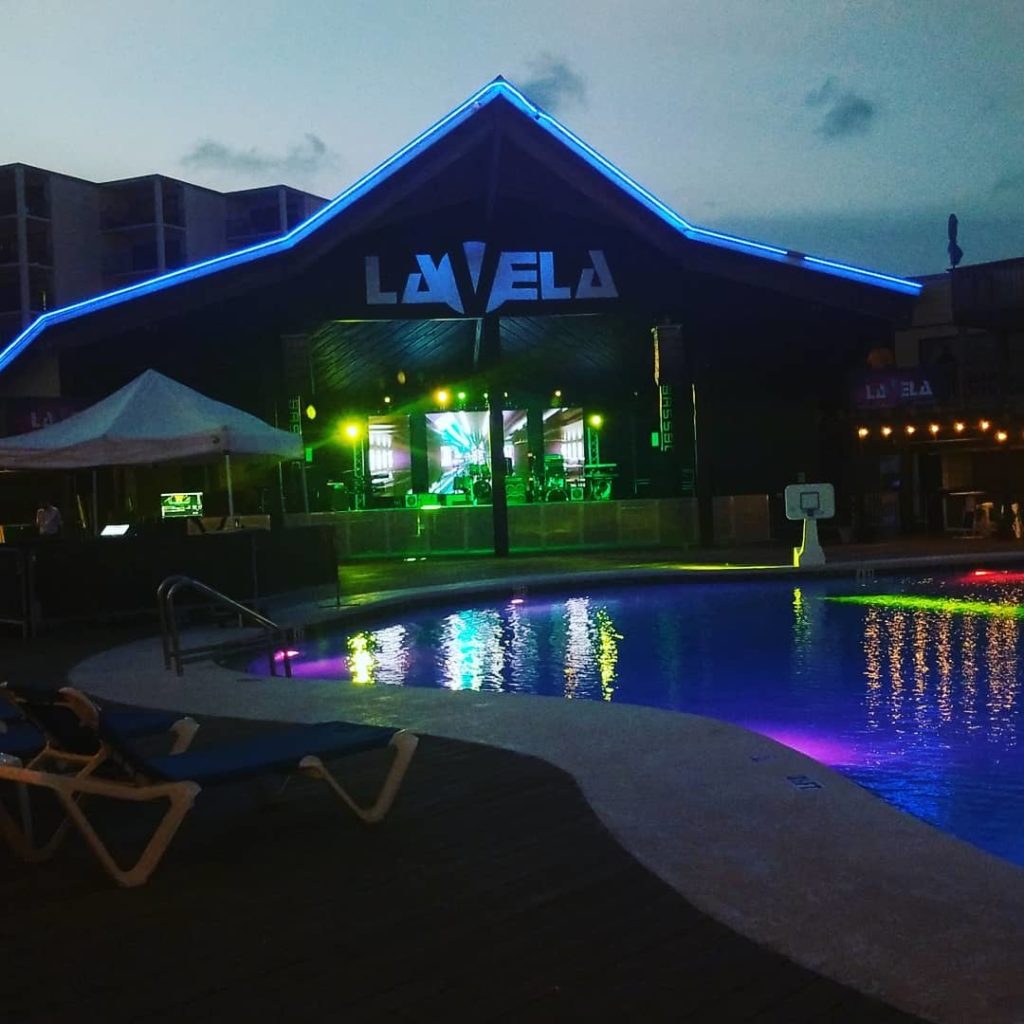 If you're ready to shake it and groove to the music, scoot on over to the iconic Club La Vela. As the largest nightclub in the nation, this venue has 10 amazing themed rooms with live music bumping all through the night. But the excitement doesn't end there. As you move from room to room, you're never far from their bar stations since there are 48 spread out across the club. It really doesn't get any better than that.
Coyote Ugly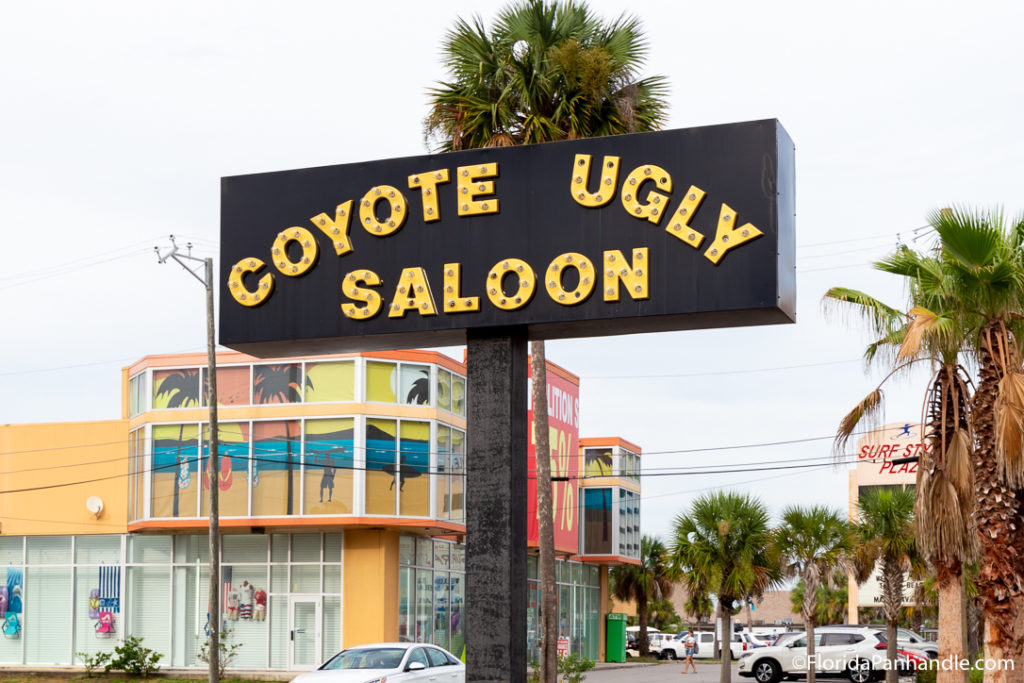 Coyote Ugly is definitely the place to go in Panama City Beach for rowdy fun and tons of dancing. They hold an incredibly popular spring break event every year with DJs playing live every night. If you're brave, you can hop up on the bartop and dance your heart out to get free drinks sent your way in an instant. Just make sure to maintain stable footing, so you don't take a dive into the crowd.
Ms. Newby's Liquors
For the genuine Panama City Beach experience, a trip to Ms. Newby's Liquors is a must. At this bar and package store, you can get a taste of their World Famous Hunch Punch, sing your heart out to your favorite karaoke tunes, and see local musicians play live. They warmly welcome all spring breakers and keep the party going until 4:00 AM each night.
Best Places to Eat in Style:
When your energy levels start to drop, fill up and recharge at any or all of these fantastic beachside eateries.
Pineapple Willies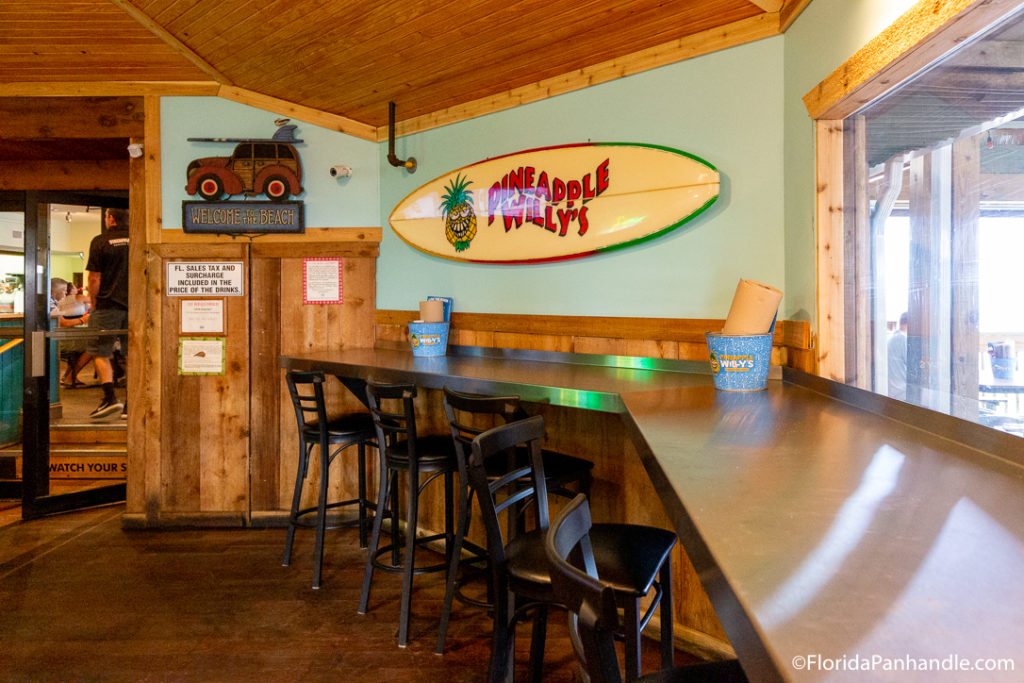 If you're in the mood to sample all the delightful flavors of the Gulf while lounging beachside, book it to Pineapple Willies. At this fantastic eatery, they make it their mission to serve up home-cooked goodness made with the freshest ingredients. Not sure what to get? Order up their Al. E. Gator. appetizer, and then try the Mahi Mahi BLT. You won't regret it. As you nosh on your selections, you can take in the beauty of the coast or even listen to live music by Chuck Foster and Gary Nichols, the Strange Fish Duo, and many other talented entertainers.
Sharky's Beachfront Restaurant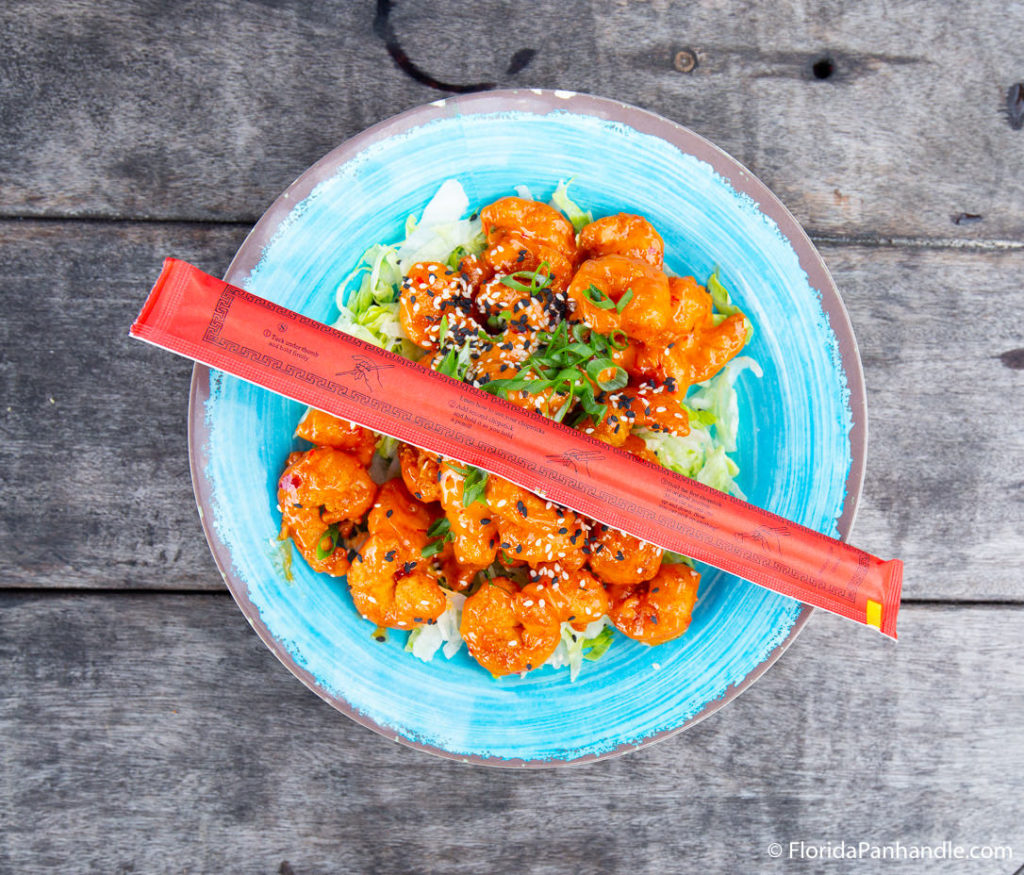 No matter when you arrive at Sharky's Beachfront Restaurant, you can rest assured that it's definitely tiki time. You'll want to start your dining experience with a taste of their World Famous Shark Attack, and then get the Caribbean Nachos to whet your appetite. You cannot go wrong with any of their entrees, as each one is as good as the next. While you dine in style, take in the spectacular views of the waterfront and enjoy the live music played up on stage.
Tootsie's Orchard Lounge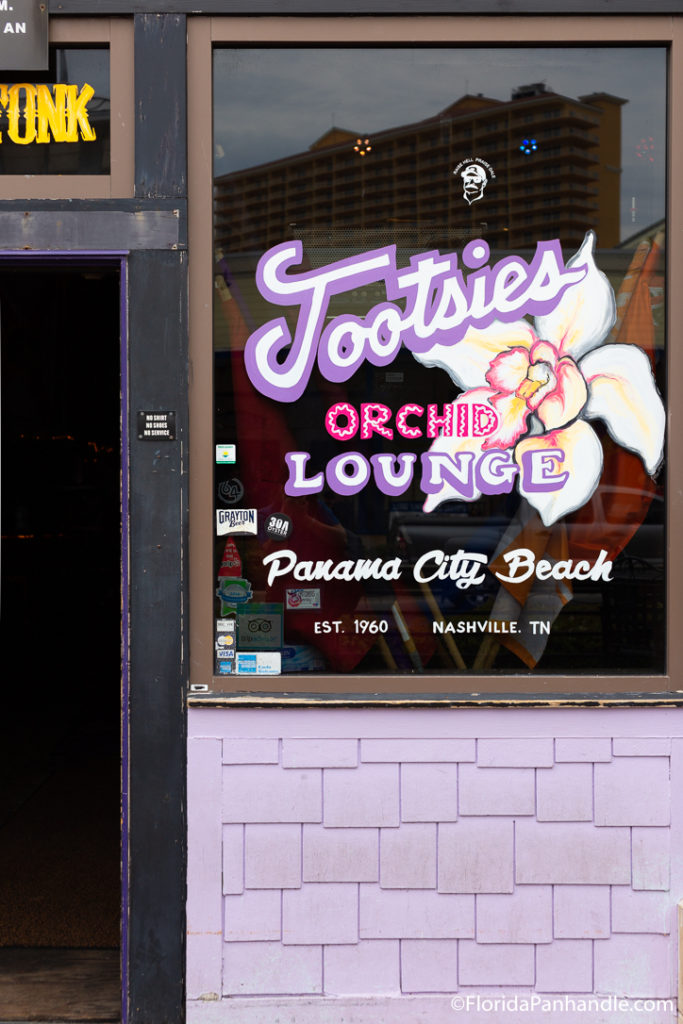 Tootsie's Orchard Lounge has served as an integral part of the waterfront since the 1960s when it was bought by Tootsie Bess. Since then, it has hosted all the greats on their journey toward stardom, including Willie Nelson, Patsy Cline, and Waylon Jennings. Their lively spirits live on in all they do, as they draw big crowds for happy hour and beyond. No matter when you come through the doors, get a taste of their low country boil while dining out on the patio. While you dine, you'll get to listen to live music, watch all the fun happening on the beach, and order up buckets of brews for your whole crew.
With this guide in hand, you can hit all the best venues in Panama City Beach and enjoy your spring break to the fullest. So, share it with your friends and start planning your trip for a chance to create amazing memories to last a lifetime.