Are you looking for a great Panama City Beach restaurant with waterfront views? If so, you might find it surprisingly difficult to track down the best spots. Although you could just switch gears by focusing on culinary marvels, date night just isn't the same without breathtaking views elevating your meal. Fortunately, we're here to help you get the full Gulf Coast dining experience. Simply use this guide on the top seven waterfront eateries in PCB to pinpoint your ideal location for a dinner to remember.
Sharky's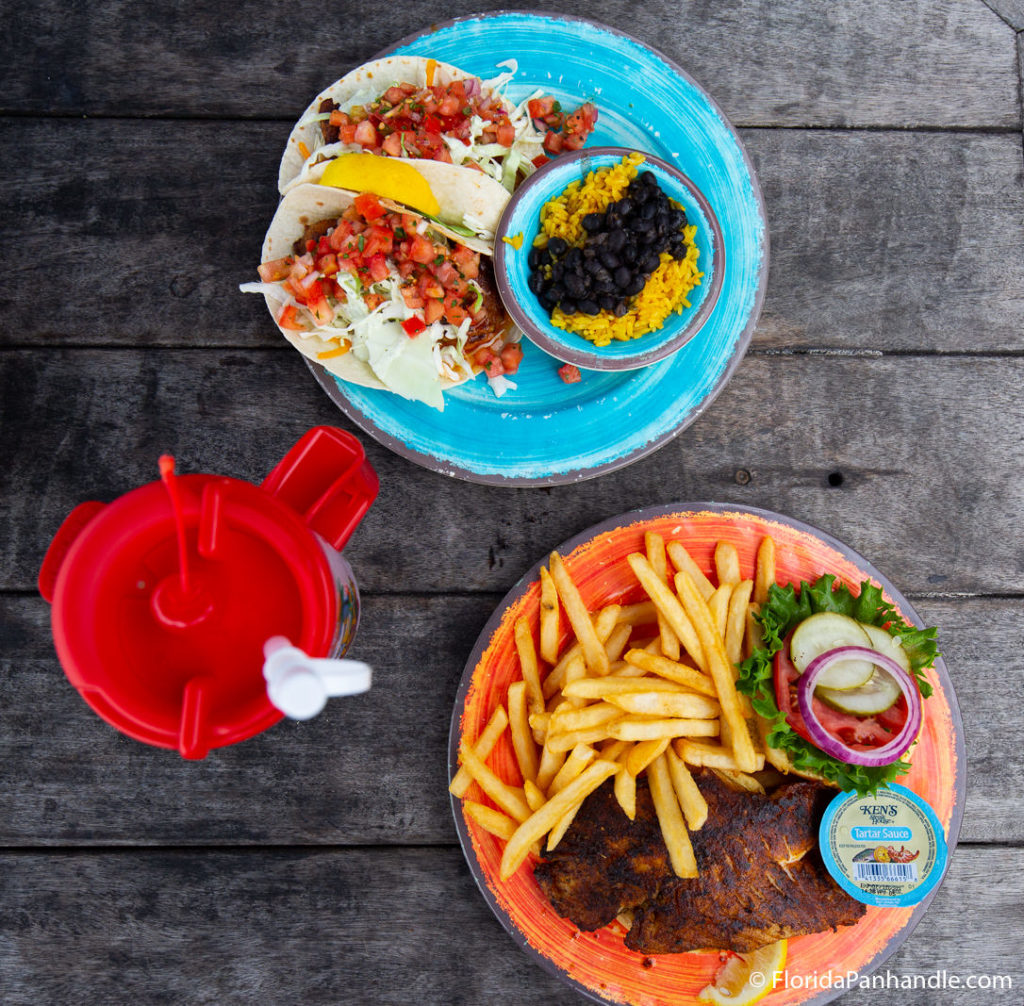 Open since 1986, Sharky's Beachfront Restaurant has perfected the casual waterfront dining experience for sure. Tasty seafood creations kick things off, quickly followed by larger-than-life margaritas simply bursting with flavor. Pro tip: The Monterey Baked Oysters, Redfish Antigua, and Sharkarita are the way to go.
Live performances set your meal to music while open waterfront Gulf Coast views compete for your attention. You're so close to the shore, in fact, that you can hop off the patio to feel the sand between your toes in between bites. Volleyball, sunset strolls, and other fun waterside activities beckon throughout your meal, giving you plenty more to do once you're finished eating.
Runaway Island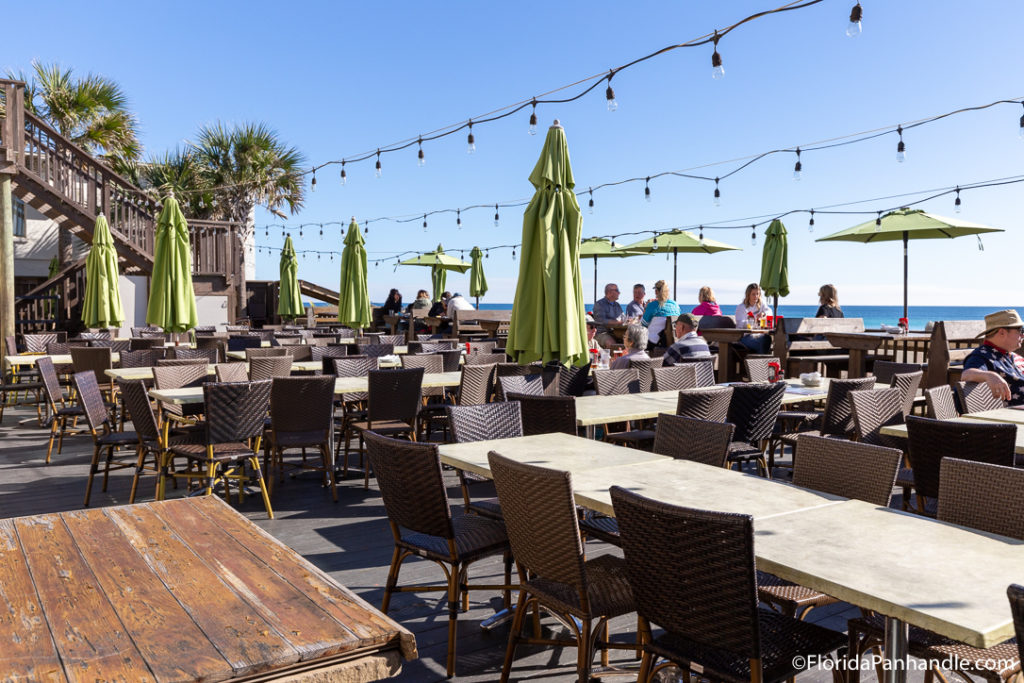 Want to dine on decadent po' boy sammiches while admiring the beauty of the Gulf Coast? Just set your sights on a visit to Runaway Island. A true beach bar and grill, this eatery lets you dine in style just steps from the sand.
If you'd like to finish your meal before the sun starts to set, come by between 3 pm and 5:30 pm for the top-notch early bird specials, like Blackened Fish Tacos. Otherwise, plan to enjoy the full dining experience by getting the Low Country Shrimp Dip starter paired with Lobster Ravioli for the main entrée.
As for the drinks, you can go with a signature cocktail, a glass of wine, or whatever brews suit your fancy. Just be sure to leave room for their phenomenal Dream Pie, which comes with all your favorite caramel, coconut, and pecan flavors.
Harpoon Harry's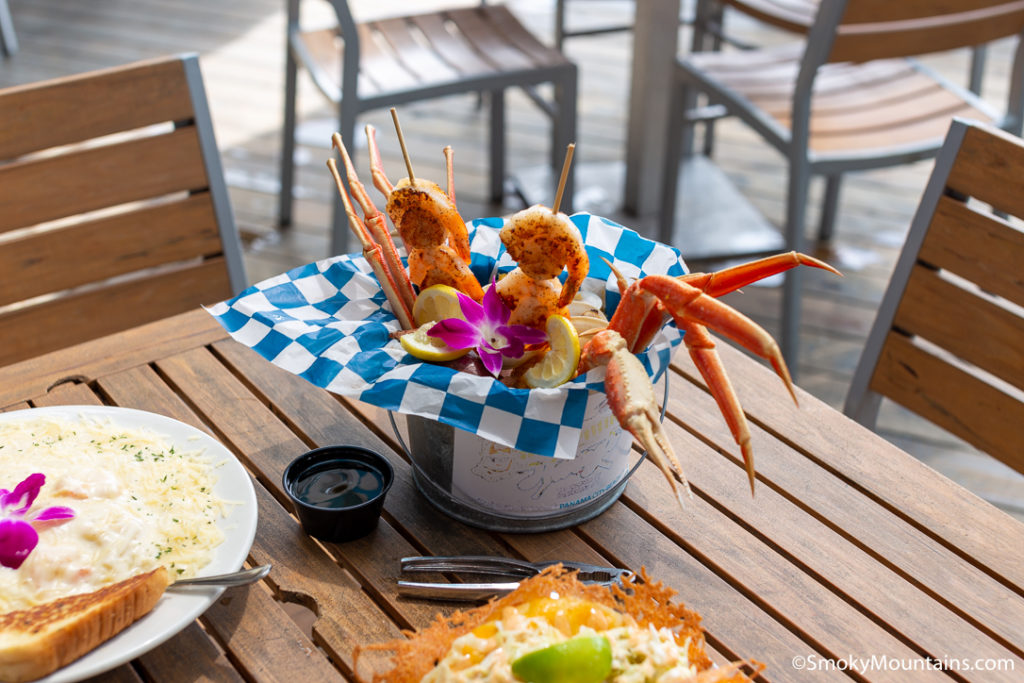 At Harpoon Harry's Beachfront Restaurant, it's easy to soak in the Gulf Coast views while noshing on surf and turf goodness galore. Seafood and steak are the names of the game, after all, although you can easily keep it low-key with a burger instead. Their Monster Bacon Cheeseburger is to die for, especially when paired with their Shrimp, Shrimp, and Shrimp! starter.
For the ultimate pairing, try their World Famous Seafood Bucket with a steady stream of Bahama Mamas. Yum! If you're feeling especially daring, sip on their Harry-Cane filled with rum, pineapple juice, and so much more. Just don't go too overboard if you want to still have a chance to enjoy exploring the sandy shores after your meal.
Barefoot Hide-A-Way Grill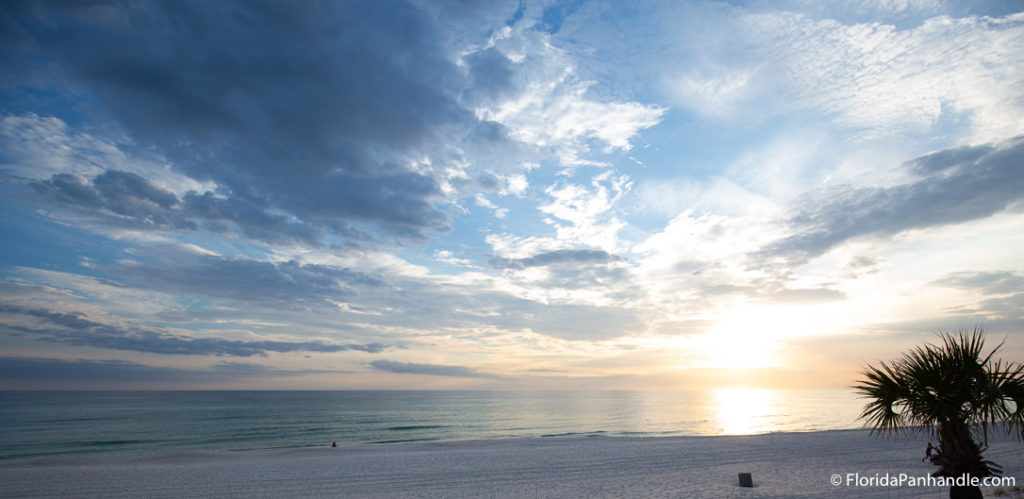 At Barefoot Hide-A-Way Grill, the name truly says it all. This hidden gem serves as a local favorite, thanks to its fantastic food, powerfully scrumptious drinks, and equally amazing views. Portion sizes are more than generous, too, letting you get your full money's worth at every visit.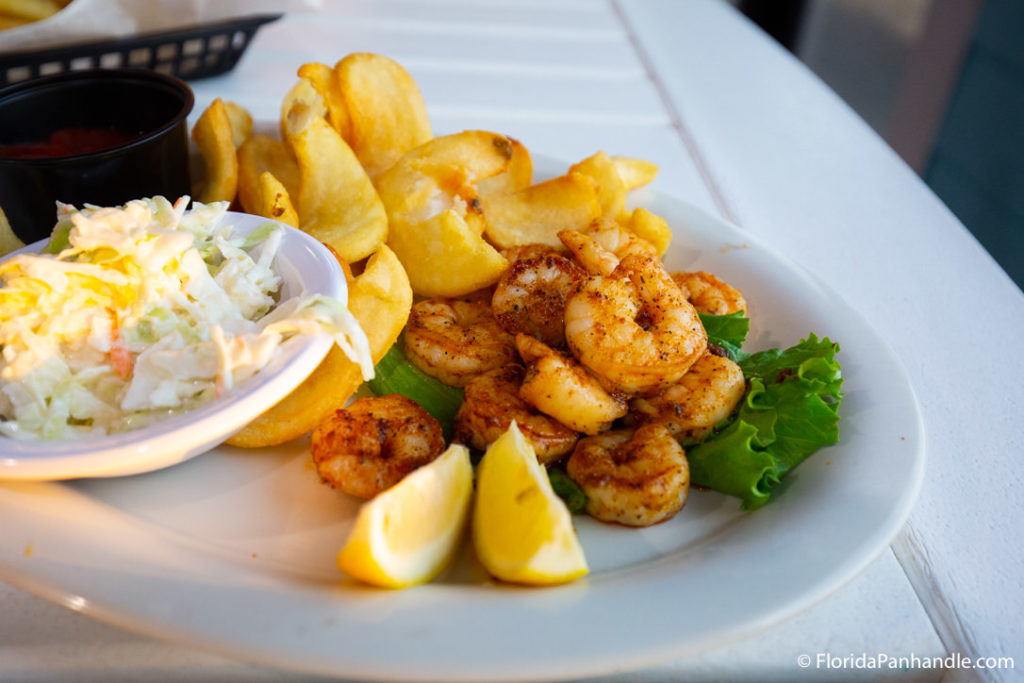 You're welcome to dine inside if you wish, but the real allure lies in grabbing a seat along the railing of the deck. From that vantage point, you get to see the Gulf Coast in all its glory while taking bite after bite of pure deliciousness. As far as the food goes, you cannot go wrong no matter what you get, although the Grouper Po' Boy is a definite fan favorite.
Pineapple Willy's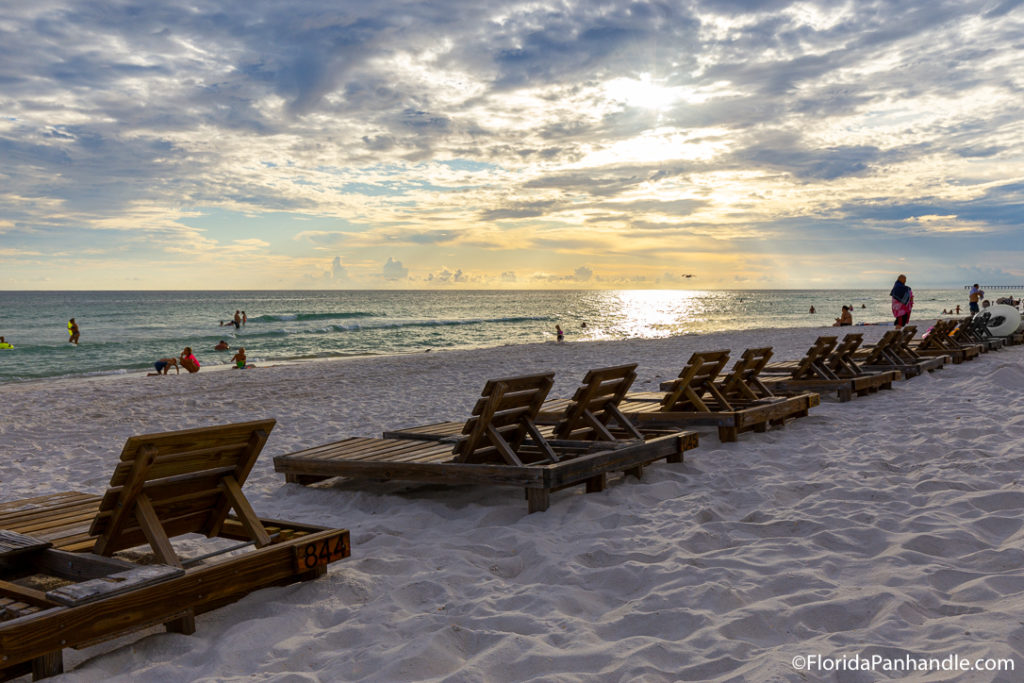 As a local staple since 1984, Pineapple Willy's never fails to delight. Its home-cooked fare, live music, and stunning waterfront views are extraordinary. Their indoor seating is plenty good. Although, for the full dining experience, you'll want to wait for a table to open up on the pier. From there, you get to take in the Gulf Coast views and watch all the action on the beach.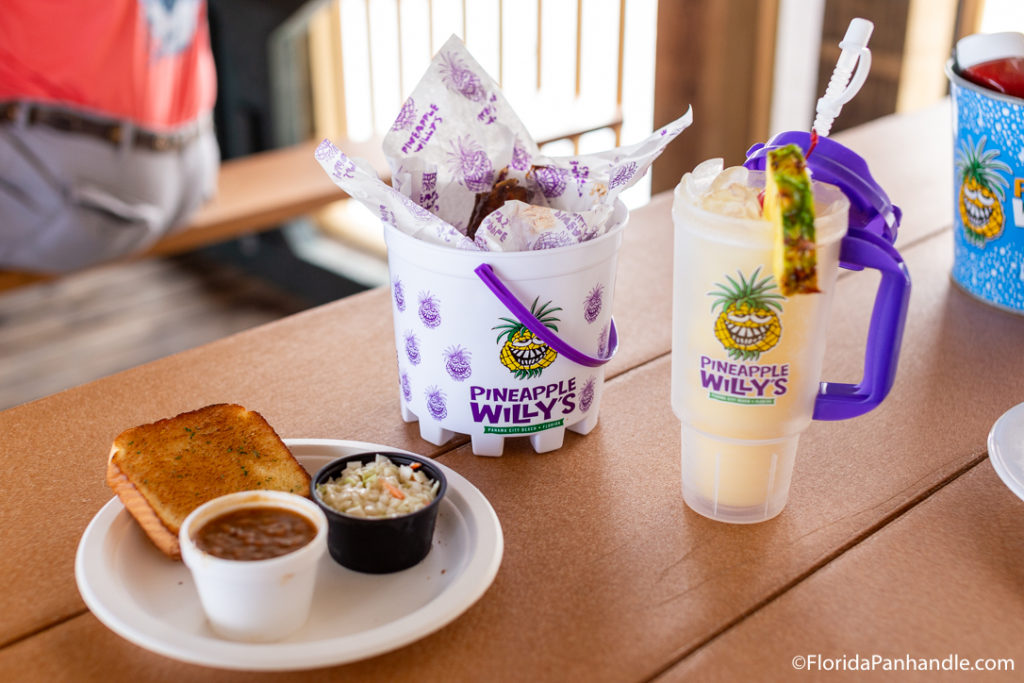 Once you land a spot with open waterfront views, settle in for the meal of a lifetime. Start with wonderful apps like Island Nachos, Fried Dill Pickle Chips, or Caribbean Salad. Then, treat yourself to a Mahi-Mahi BLT, Clam Strips basket, or their World Famous BBQ Ribs. Cold brews, craft cocktails, and moonshine shots await. Though, you'd be missing out if you didn't get a Frozen Daquiri served in a large, insulated cup.
Dusty's Oyster Bar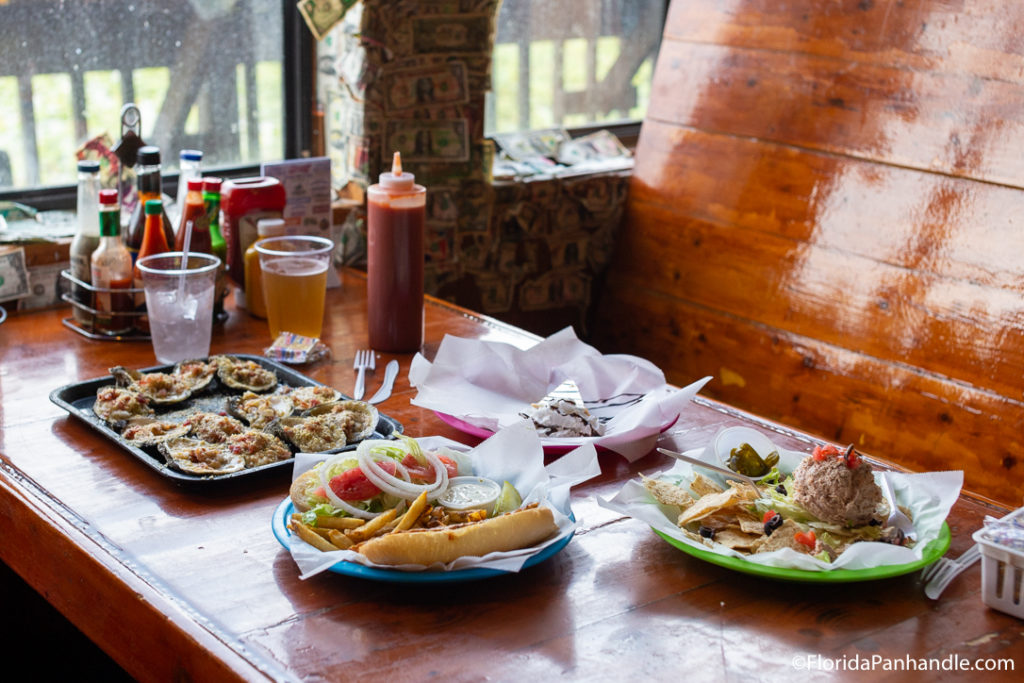 Dusty's Oyster Bar is the perfect place to go when you want a chill raw bar dining experience. At this joint, they change things up a bit by offering you a memorable view of a pond covered in lily pads. On top of that, they focus on rolling out all the best oyster creations imaginable. They steam 'em, bake 'em, fry 'em, and even serve them raw if that's what you like.
You don't have to love oysters to come on through either. If you prefer something altogether different, they have burritos, burgers, and everything in between. Just don't miss the chance to sample their Fried Cheez Cake, Key Lime Pie, and Chocolate Marshmallow Bomb desserts.
Boon Docks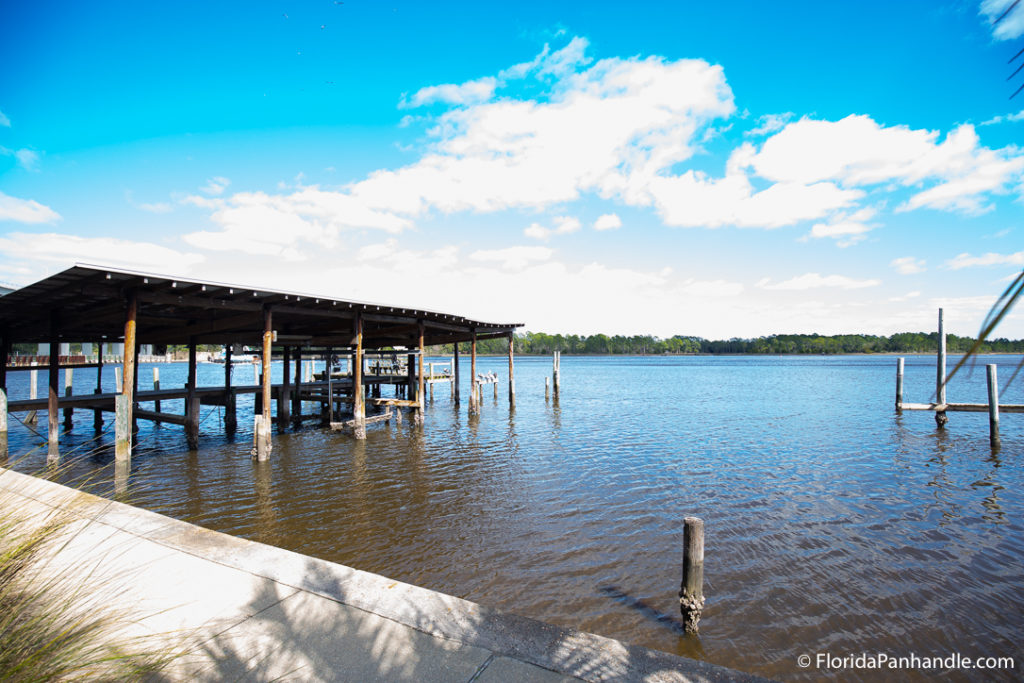 Boon Docks is yet another waterfront Panama City Beach restaurant set off the beaten path. Instead of lying along the coast, this eatery sits next to the West Bay Bridge running across the riverfront. Old school vibes add to the magic of their location, which is then elevated even more by their scratch-made fare.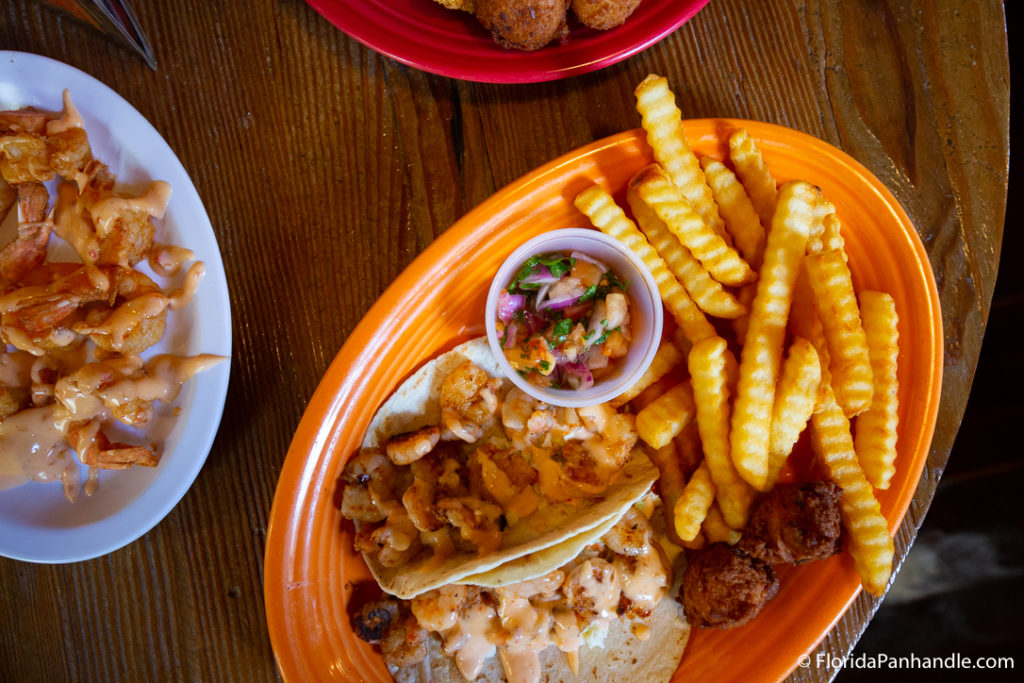 On their menu, you'll find all the best eats around. Including Spicy Gumbo, Fried Gator Bites, Hamburger Steak, Popcorn Shrimp Burgers, and Fried Porkchops. If you'd like to take your meal to the next level, you can pair it with an ice-cold beer or fine wine. In between courses, take a moment to stretch your legs. Go out to the pier to take in the beautiful views.
Each PCB restaurant with waterfront views offers an altogether different dining experience. So, plan to put each one on your itinerary over time to see which ones you like best. Then, make them your go-to spot for date night, meals with your bros, and wholly rejuvenating solo outings, too.