Panama City Beach is a gorgeous coastal community nestled within Florida's picturesque Emerald Coast. This is a place where you can stroll across soft white sand beaches and swim in crystal-clear turquoise waters. This is a place that really does look and feel like every coastal Florida postcard you've seen.
And yet, it's not just beautiful beaches that bring people in. Panama City Beach has a surprising amount of attractions that are sure to hold vacationers' attention both on and off the water. Just take a look at the following exciting places to go and experience that lie just off the beaten path:
1. Shell Island in St. Andrew's State Park
Shell Island is a seven-mile-long barrier island that has been left fully undeveloped and in its natural state. This is a gorgeous place to walk and enjoy wildlife viewing in a natural setting that is tucked away from the more crowded beach areas of PCB. This is a popular place also to swim and snorkel. If you're lucky, you might even find yourself being joined by dolphins, sea turtles, and manatees. 
Plus, getting to Shell Island and back is an adventure in itself, as this island can only be accessed by boat. You can either take your own, rent a kayak, or get a ticket aboard the Shell Island Shuttle.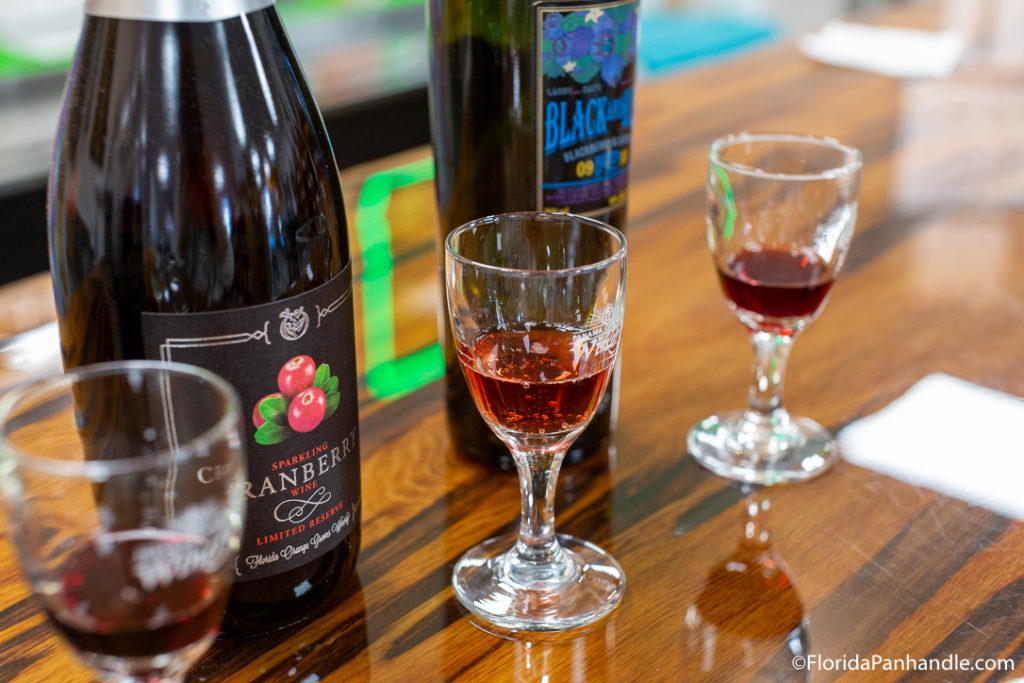 Panama City Beach Winery has the special claim to make all of its wines exclusively with real fruit, most of which is grown locally. So whatever fruit they've labeled on the bottle, you can rest assured that's the fruit you're getting with no added sugars. It's a refreshing break from the norm of fruit wine, and you can enjoy a few samples at their retail location just two blocks east of Signal Hill Golf Course.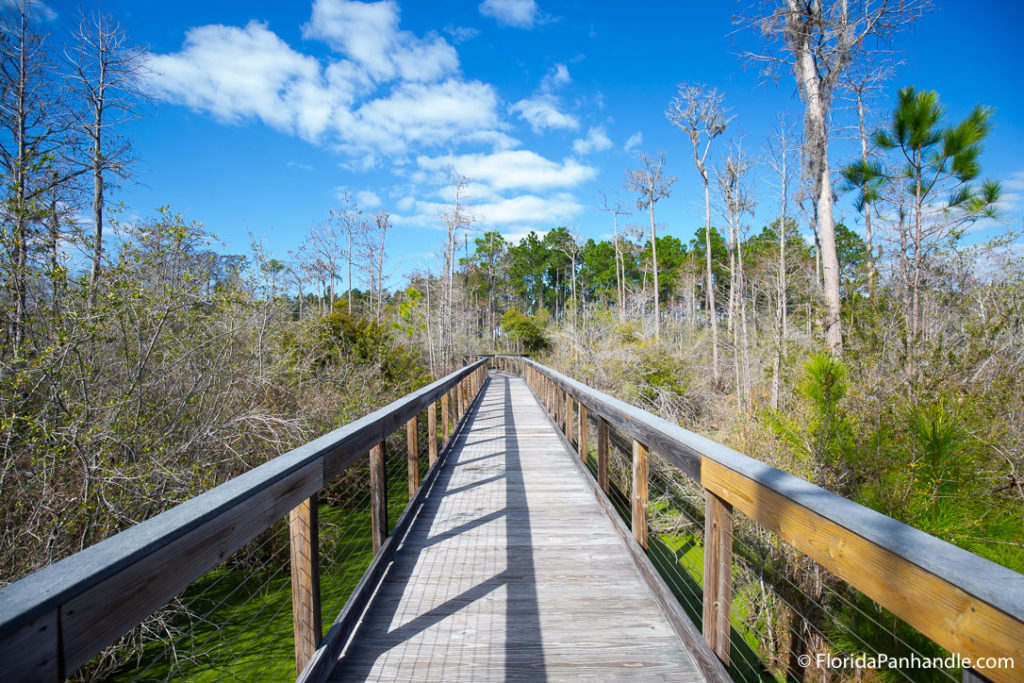 Conservation Park is a wonderful piece of land that has remained largely wild and free, similar to Shell Island, but with some additions that make various recreational activities more feasible. For example, this 2,900-acre park features 25 miles of hiking trails that include raised boardwalks over some of the area's wetter terrain. There are also full public restrooms along with a picnic area with a pavilion at Conservation Park's primary entrance.
Conservation Park is especially renowned for the many birds that flock here, which call this their all-year home, and a rich variety of migrating species during the cooler months. We recommend bringing a pair of binoculars and a local bird guide to really enjoy the most out of this gorgeous park. 
4. Escape Zone 60 PCB
Escape Rooms are an excellent way to enjoy an interactive activity with friends and family members out of the sun or rainstorm. Here, you're put into a room or the first in a series of rooms and are prompted to use various clues to solve a problem and find your way out. Escape rooms are engaging as much as they are entertaining, but it is important to pick the right company as various groups put various amounts of effort into their puzzles. Escape Zone 60 PCB is one of the best-regarded companies in this niche industry in this area and a great choice for those looking for an alternate activity in this area.
5. Emerald Coast Olive Oil
Move over wineries and craft breweries, specially pressed and flavored oil is garnering a lot of attention, and the Emerald Coast Olive Oil company is a great example of why. At this business's Panama City Beach retail location, you can sample over 60 specialty olive oils and vinegar concoctions. These are delicious products that the owners proudly say have been traced from tree to bottle for maximum taste and health. Different varieties in their shop feature different mixes of natural herbs, fruits, vegetables, and more to build unique profiles that will take your meals to the next level.
Located between Front Beach Road and the beach itself, the Tiki Bar at Sandpiper Beacon is a fantastic place to go to enjoy a beachside drink and entertainment. This place prides itself on its massive back wooden patio area that overlooks the water and offers the ideal setting for live entertainment. Every weekend is different at this tiki bar with live shows, exciting contests, and a revolving menu of tropical drinks.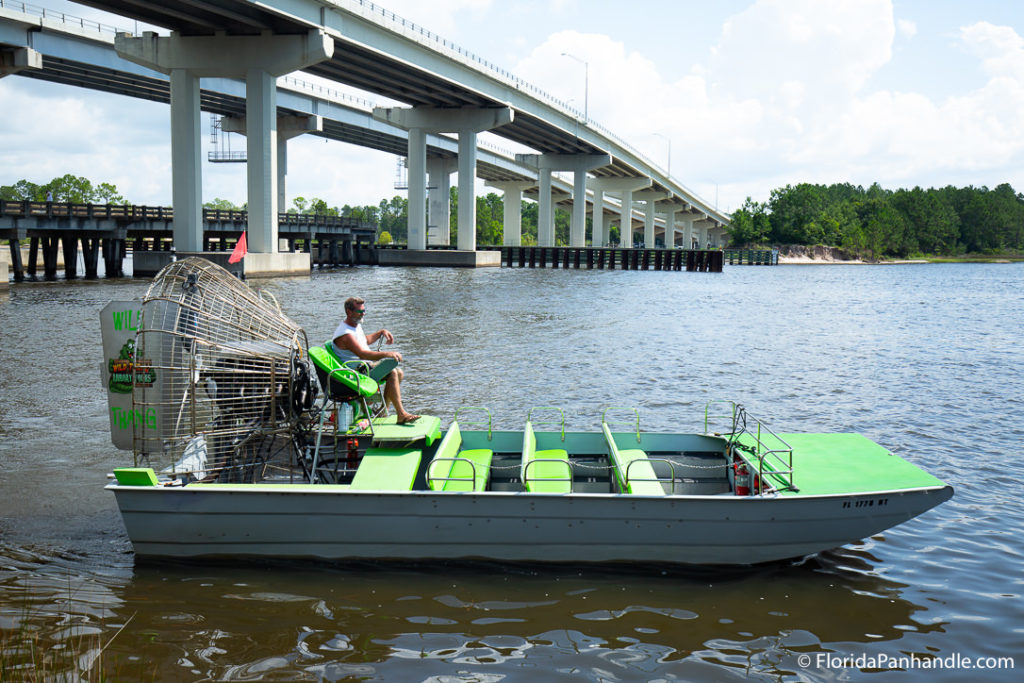 Are you eager for gator sightings? Want a different type of boating adventure? Book a tour with Wild Thang Airport Tours. This unique Panama City Beach tour outfit offers day and night boat tours out into the marshes and swamps of coastal Florida. We especially recommend their evening tour, which is an hour long and offers a quite literal "off the beaten path" adventure in backwater areas where you'll get to see the spooky red eyes of alligators and enjoy zipping across Florida's waterways beneath a starry sky.
If you prefer to explore in the day and with a slower approach, consider renting a kayak, canoe, or paddle board vair Coldwater Excursions. PCB's Coldwater Excursions offers both rentals-only as well as rentals with a tour and a guide. One of their most popular tours is entitled the Cypress Springs Eco Adventure, which will take paddlers up Holmes Creek to the clear waters of Cypress Spring. Here, you can get out and snorkel and swim down close to where the water fountains from the spring before enjoying a lazy paddle back down the creek. If you've never been to a Florida spring, then this is an excellent starter journey into understanding just why they are so popular.
Learn More About All Panama City Beach Has to Offer
Now that you've learned about some of those under-appreciated attractions and activities available to you in Panama City Beach, are you ready to better round out your vacation itinerary? Make sure to also check our other pages on the best of Panama City Beach restaurants, shopping avenues, and beach spots, and enjoy your time in this beautiful coastal town.