There's far more to Panama City Beach than the sun and the sand, although the beach experience is obviously a key element of any PCB trip. Cuisine, however, is just as vital.
The culinary scene in Panama City Beach is a lot more eclectic than outsiders realize, although, as expected, seafood can be found in abundant supply. Be sure to add the following restaurants to your PCB bucket list:
1. Firefly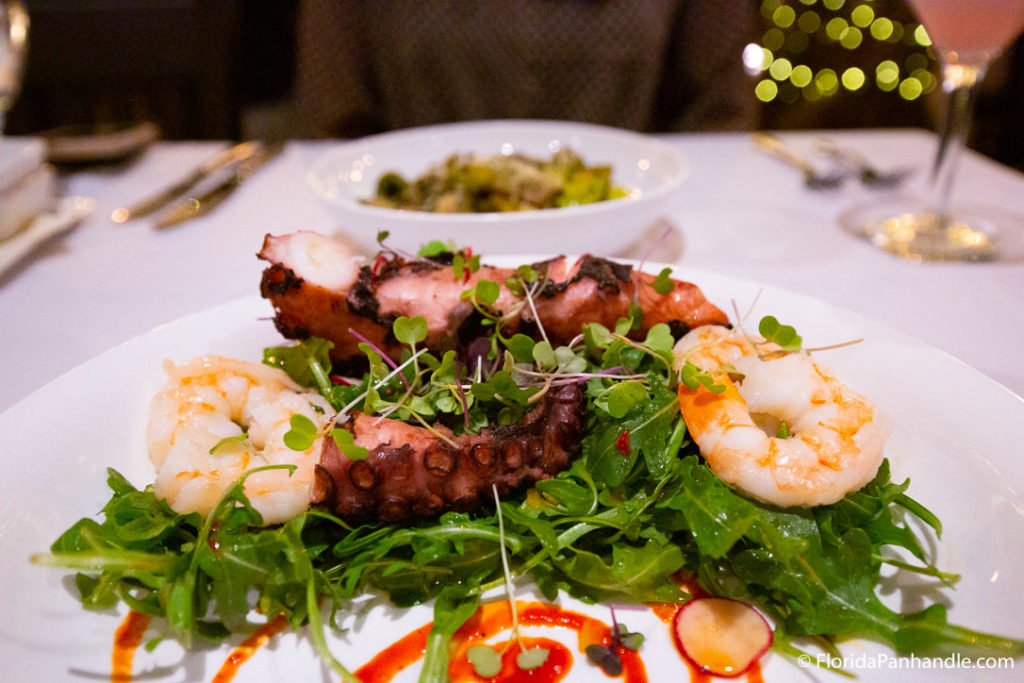 Easily Panama City Beach's most romantic restaurant, Firefly is a must-visit if you're on the hunt for the perfect date night spot. Don't let the strip mall location fool you; this restaurant is seriously sophisticated. You'll be instantly enchanted by the twinkling lights and the soft music. The elevated menu features several inspired dishes that burst with flavor. From sushi to filet mignon and even shrimp & grits, each dish is designed to delight the palate.
2. Capt. Anderson's Restaurant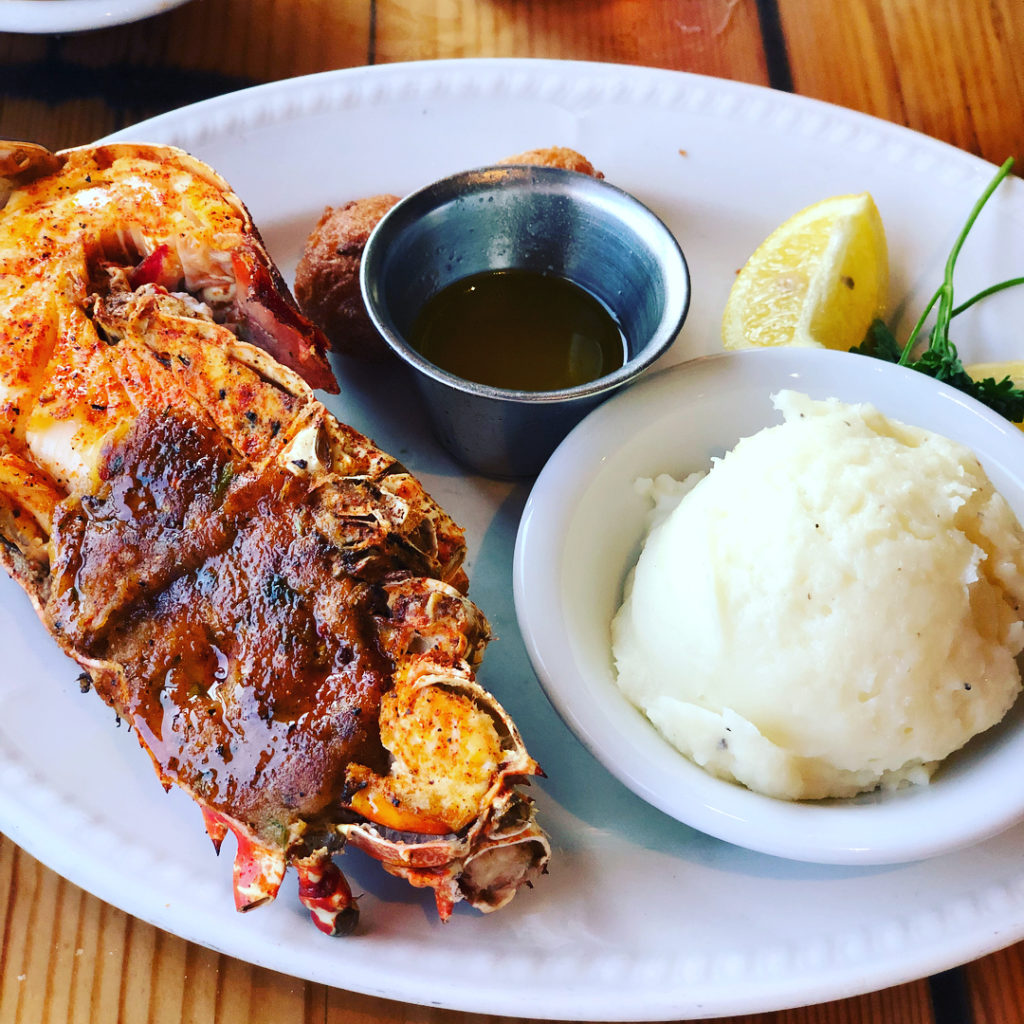 A longtime favorite, Capt. Anderson's Restaurant holds a strong reputation throughout Panama City Beach and all along the Emerald Coast. Much of its appeal lies in its waterfront location, which grants it a truly special ambiance. While the location is wonderful, the steak and seafood are the true attractions — and they won't disappoint. Menu items highlighted as classics are particularly worth ordering, as they have delighted generations of visitors. When in doubt, opt for an entree that includes fresh Gulf shrimp. While such meals are definitely worth enjoying in-house, you'll also want to grab a few seafood favorites to-go from the waterfront market.
3. Triple J Steaks & Seafood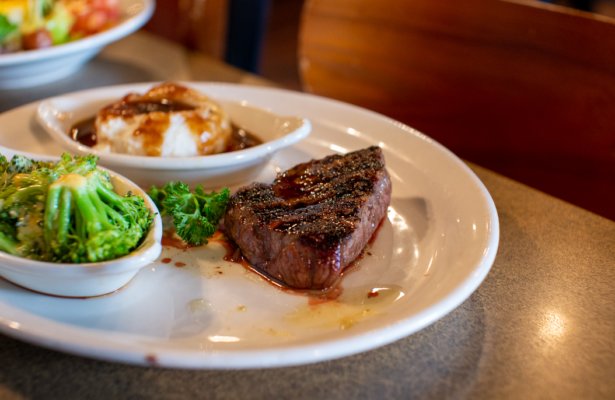 This contemporary steakhouse somehow manages to combine upscale cuisine with a relaxed environment that will at once have you feeling sophisticated and comfortable. The family-operated establishment is named after the owner's sons Joey, Jake, and Josh. This family emphasis lends Triple J a charming atmosphere, in which locals and vacationers alike can feel right at home. Steak is the clear highlight on the menu, but it's best enjoyed with one of several available seafood add-ons, which lends it a true PCB twist.
4. Temperley's British Eatery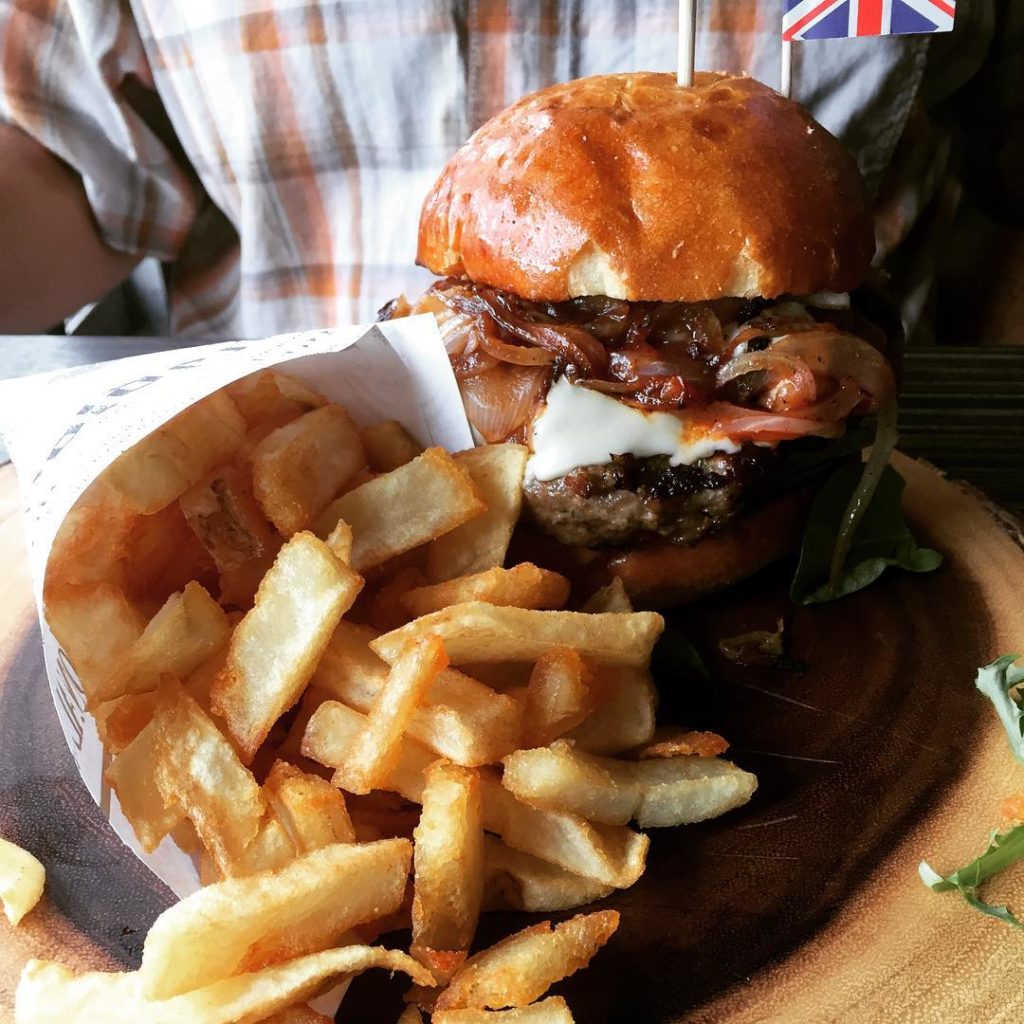 Authentic British cuisine can be tough to find on the Emerald Coast, but it's served in abundant supply at Temperley's British Eatery. Once known as Eat My Pasty, the restaurant's name changed to reflect its increasingly broad menu, which includes fish & chips, gourmet burgers, and a variety of other delicious options. Still, Temperley's has not lost sight of its origins, with pasties continuing to compose a significant portion of the menu. Whether you order a pasty or a burger, you'll be impressed by the fresh food, which is made from scratch and served to order.
5. Muy Wayne O's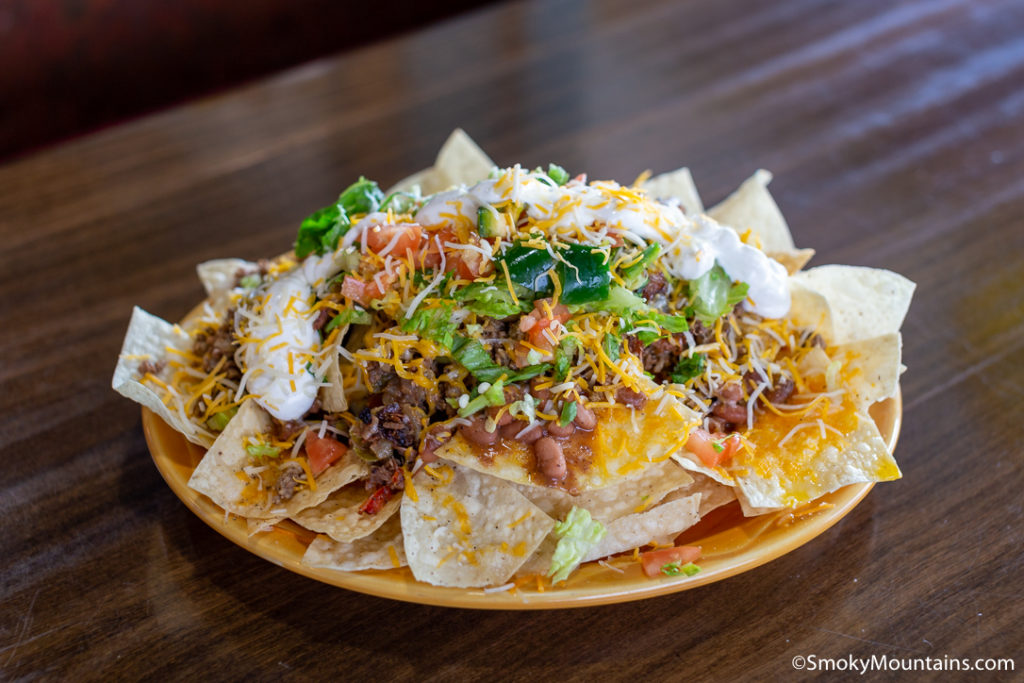 Tex-Mex might not seem like a top dining option when visiting Panama City Beach, but you'd do yourself a huge disservice if you skipped Muy Wayne O's just because it doesn't subscribe to PCB culinary stereotypes. This lovely cantina delivers sizable portions of your favorite Mexican dishes — but with a Texas twist that is sure to have your mouth watering. The brisket nachos are not to be missed — they're tender, juicy, and extremely satisfying. If you're determined to include seafood in your order, be sure to try the fish or oyster tacos. Grab a cocktail and enjoy this charming restaurant's festive atmosphere.
6. Bayou Bill's Crab House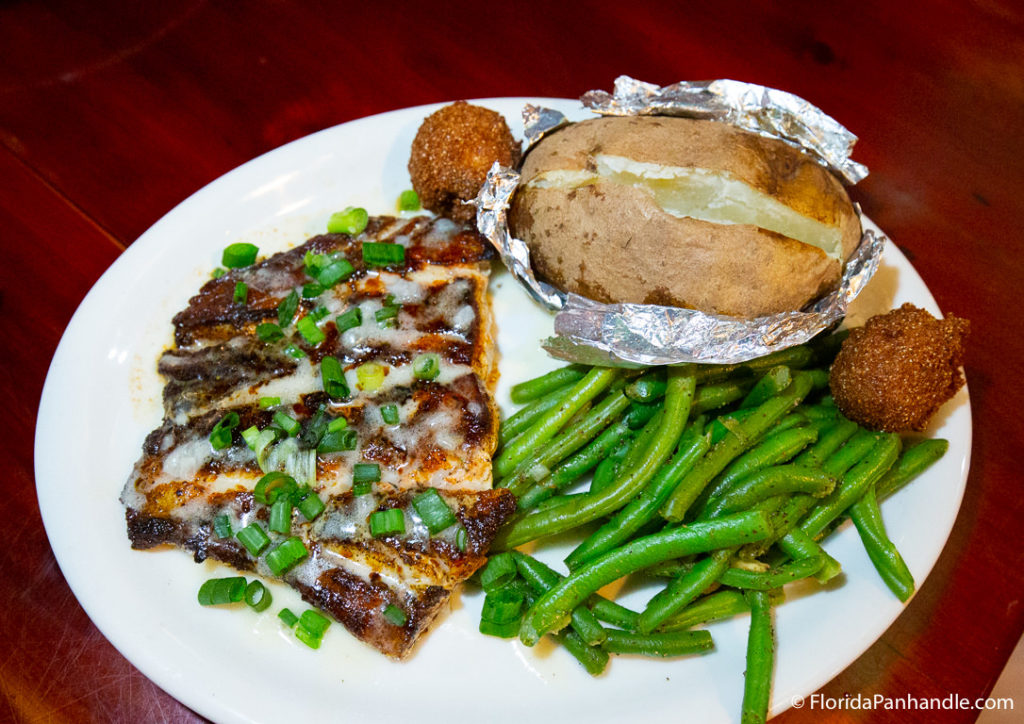 The ultimate seafood experience awaits at Bayou Bill's Crab House, which will satisfy every vision you've ever had of a friendly Panama City Beach seafood joint. This lively restaurant has earned quite the reputation for its massive crab feast, which comes loaded with several different types of crab and a selection of tasty sides. Another highlight: the oyster bar, where you'll find oysters served char-grilled or on the half shell. No matter which seafood dish you order, you'll also want to grab a drink from the fully-stocked bar, where you're welcome to unwind.
7. David's Sno-Balls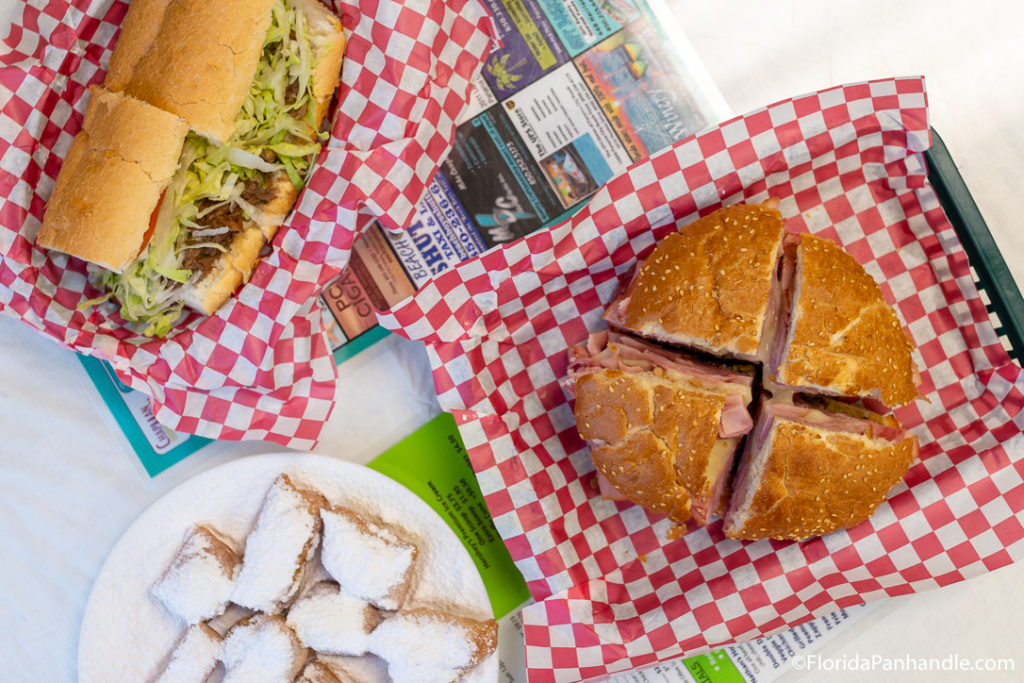 Enjoy a small taste of New Orleans in the heart of Panama City Beach. This counter-service cafe has a delightfully cozy environment, where you and your loved ones will feel right at home. The muffulettas, PO boys, and beignets are all worth sampling, but the cafe's greatest claim to fame is clearly its stuffed snow cones, which feature finely-shaved ice and plenty of ice cream. You're welcome to sample multiple flavors before you settle on your favorite.
8. Pompano Joe's
This vibrant restaurant serves a variety of Caribbean-inspired dishes in a gorgeous location overlooking the beach. The Destin location has been featured on the Travel Channel, but the seafood served at the Panama City Beach version is just as tasty. At Pompano Joe's, Caribbean flavors elevate a variety of meals, including shrimp, fish tacos, and po boys. Exceptional service takes an already enjoyable experience to the next level, with friendly staff members ensuring that all visitors feel cared for but not smothered.
9. Saltwater Grill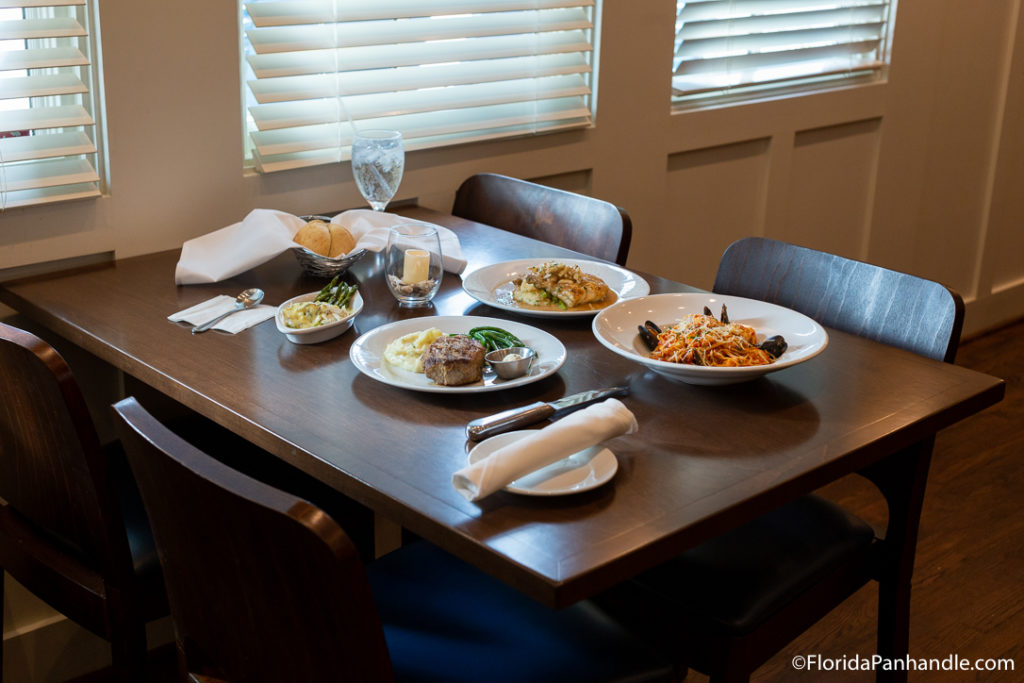 The Saltwater Grill's impressive 25,000-gallon aquarium serves as a gorgeous backdrop while also setting the stage for an elevated dining experience that is bound to delight all the senses. The restaurant serves fresh seafood from the Gulf, as well as excellent steaks that pair perfectly with craft cocktails. Stop by on a Thursday, Friday, or Saturday evening to enjoy live music with your meal.
10. Dusty's Oyster Bar and Dining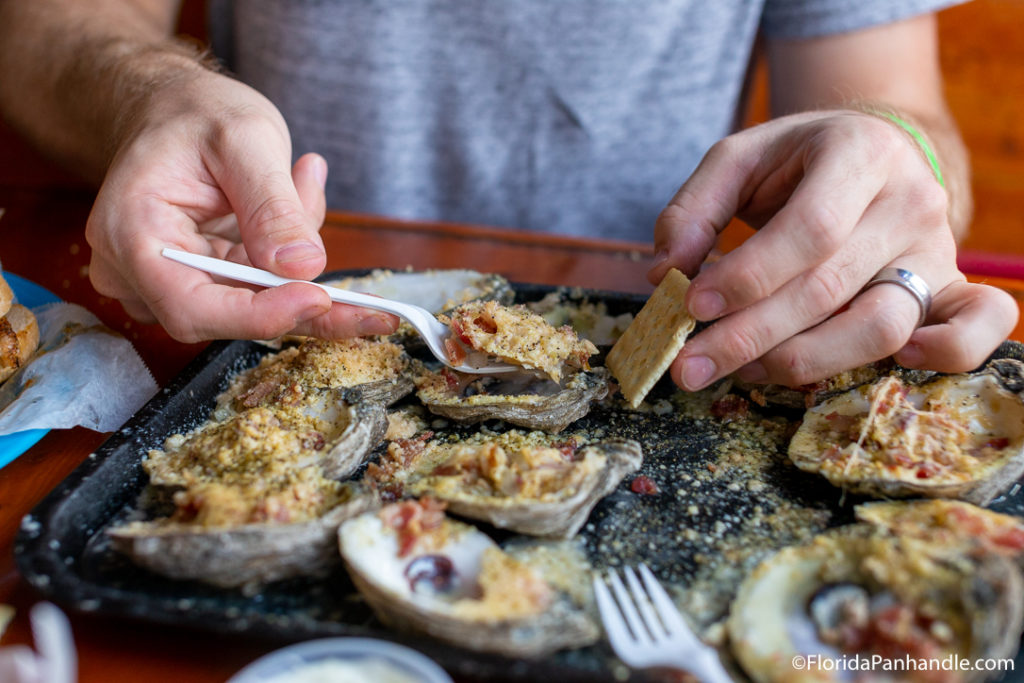 The ultimate dive, Dusty's holds plenty of hole-in-the-wall appeal. Where the restaurant doesn't skimp, however, is on its seafood, which is among the best in the region. The oysters, in particular, are beloved, although the grouper, shrimp, and stuffed crabs are also worth sampling. Don't forget to bring a dollar bill to leave alongside the many others that cover the bar's ceilings, walls, and furniture.
Whether you crave seafood, steak, or snow cones, you'll have no trouble finding your dream dining experience in Panama City Beach. The more restaurants you add to your itinerary, the more you'll realize the key role cuisine plays in this charming beach town.