One of the great hubs of the Florida Panhandle's Emerald Coast, Panama City Beach draws visitors from around the world with its sugar-sand beaches and its ample sunshine. Ample? We're talking more than 320 days of sunrays in an average year.
But what else is going on with the weather here throughout the year? Is there a better or worst time to visit the World's Most Beautiful Beaches? Let's take a closer look at the Panama City Beach area's climate and month-by-month weather patterns.
Panama City Beach's Climate & Weather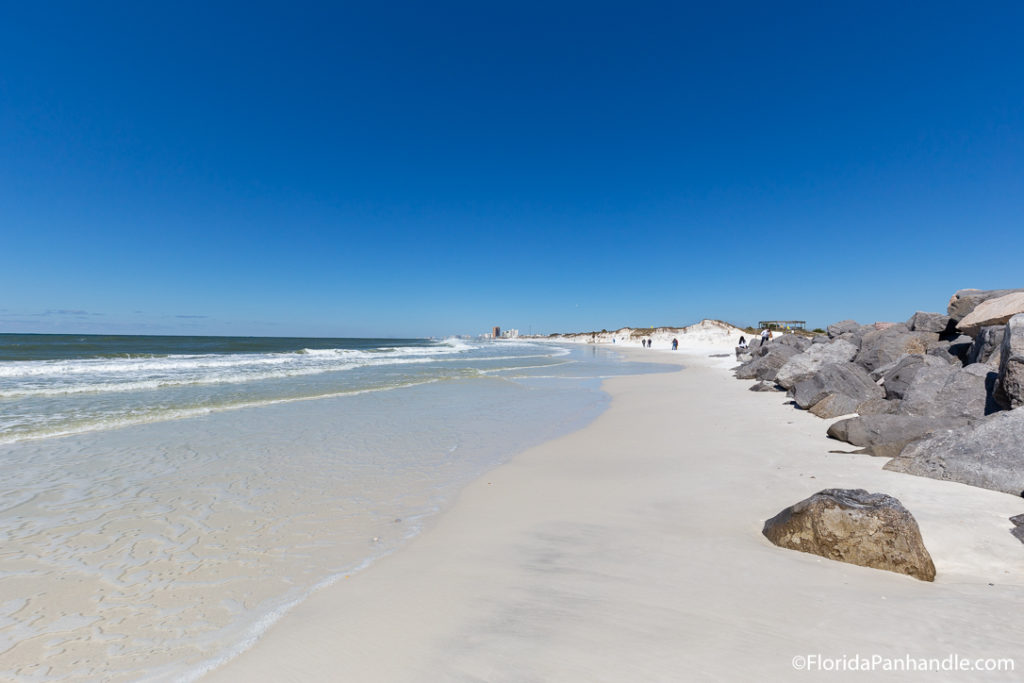 Situated on the northwestern Florida Panhandle in Bay County, Panama City Beach falls within the same broad humid-subtropical climate zone as most of the rest of the Sunshine State outside its southern, tropical tip. The basic picture here, climatically speaking, is summer's the dominant season—long, hot, and quite humid—with winters being much milder than most of the country.
That beautiful Gulf of Mexico at Panama City Beach's doorstep isn't an attraction only on account of its swimmable waters and white-sand beachfront: It also helps moderate the city's climate. Large bodies of water heat up and cool down much more slowly than adjoining landmasses. That means the Gulf keeps Panama City Beach a bit balmier in the winter and a bit less sweltering in the summer than it otherwise would be.
Panama City Beach claims an average annual air temperature of about 74 degrees Fahrenheit and an average annual water temperature two degrees lower. Meanwhile, Bay County receives an average of 61.21 inches of rainfall each year.
Northwest Florida is the wettest part of the state along with the far southeast. It's also prone to some of Florida's chilliest winters, on account it lies in the path of cold fronts driving down from the north. Even though, again, the Gulf helps soften winter's punch a bit in Panama City Beach, occasional freezes do occur.
Those frontal systems mean the Panhandle also gets more rain in the winter than much of Florida, which generally sees a wintertime dry season. Frontal rains tend to be most pronounced in late winter, making for a sort of secondary wet season in the Panama City Beach area at the tail-end of the dry season.
Spring and fall are the driest times of the year, while summer's the wettest, mainly due to regular afternoon thunderstorms. (July averages the rainiest month of all in Panama City Beach.)
Those thundershowers spring up due to intense local heating and from larger, moving storm systems brewed up by clashes of hot, moist air off the Gulf and the Atlantic. Certain summertime airflow patterns based on the position of the Atlantic subtropical ridge (a high-pressure zone) and interactions with local sea breezes are especially favorable for Panhandle thunderstorms. Those include periods of moderate to strong west/southwest airflow and south/southeast airflow.
The Florida Panhandle—Panama City Beach included—gets struck by occasional hurricanes and tropical storms. (Hurricane Michael, of course, hit this part of the coast square-on in 2018.) Hurricane season in Florida runs from June 1 to November 30, peaking from mid-August into late October.
Month-by-Month Temperature and Precipitation Breakdown for Panama City Beach
Let's run through an average year in Panama City Beach from a weather perspective! Here are the city's mean high and low temperatures (in degrees Fahrenheit) as well as average rainfall totals (in inches) by month.
January
-High: 62
-Low: 44
-Rainfall: 4.9
February
-High: 67
-Low: 53
-Rainfall: 5.3
March
-High: 73
-Low: 55
-Rainfall: 5.7
April
-High: 76
-Low: 62
-Rainfall: 3.7
May
-High: 79
-Low: 62
-Rainfall: 3.1
June
-High: 85
-Low: 71
-Rainfall: 6.2
July
-High: 87
-Low: 73
-Rainfall: 7.4
August
-High: 88
-Low: 75
-Rainfall: 7
September
-High: 86
-Low: 72
-Rainfall: 6
October
-High: 75
-Low: 58
-Rainfall: 3.6
November
-High: 75
-Low: 58
-Rainfall: 4.5
December
-High: 66
-Low: 48
-Rainfall: 4
Water temperatures off the Panama City Beach shore tend to rise from the upper 50s and lower 60s (F) in mid-to-late winter to the mid-80s by high summer.
The Best Time to Visit Panama City Beach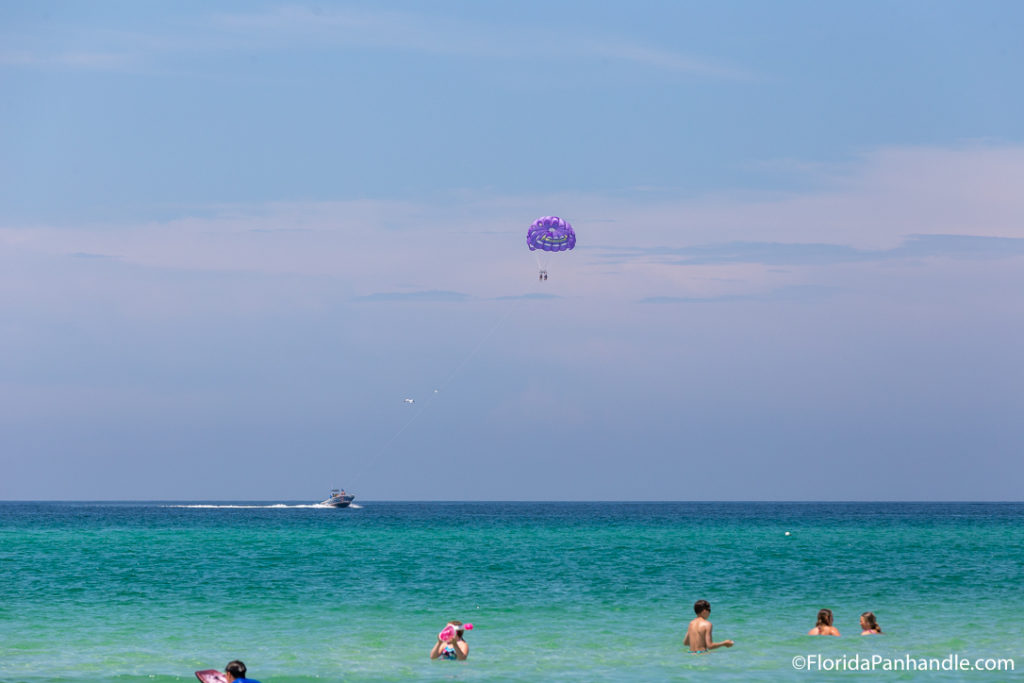 Out-of-towners from many other parts of the U.S. often find Panama City Beach a welcome respite throughout the year. The mild winters with average highs in the 60s certainly feel great to Northerners. But the Gulf sea breezes also make summer's swelter more bearable compared to inland locations in much of the humid East.
Panama City Beach thus draws folks year-round, from winter snowbirds and spring-break partiers to the usual summer vacation crowd. Winter's too chilly for swimming, but the beaches still welcome seashore hangouts. Summertime means dealing with regular rain and thunderstorms, but there's always lots of sunshine and dry spells woven into the seasonal routine, too. And fall—with its still-warm air and water temperatures, scarcer rain, and lighter crowds—has its own special appeal, though obviously summer-to-autumn visitors need to be aware of the hurricane threat.
In short, the weather anytime of the year in Panama City Beach usually sets you up for success—and lots of seaside R&R!