Panama City Beach is a shopper's dream come true. Whether your dream shopping excursion involves beachwear or home decor, you'll have no trouble finding something to love. Be sure to add the following hot spots to your itinerary:
Pier Park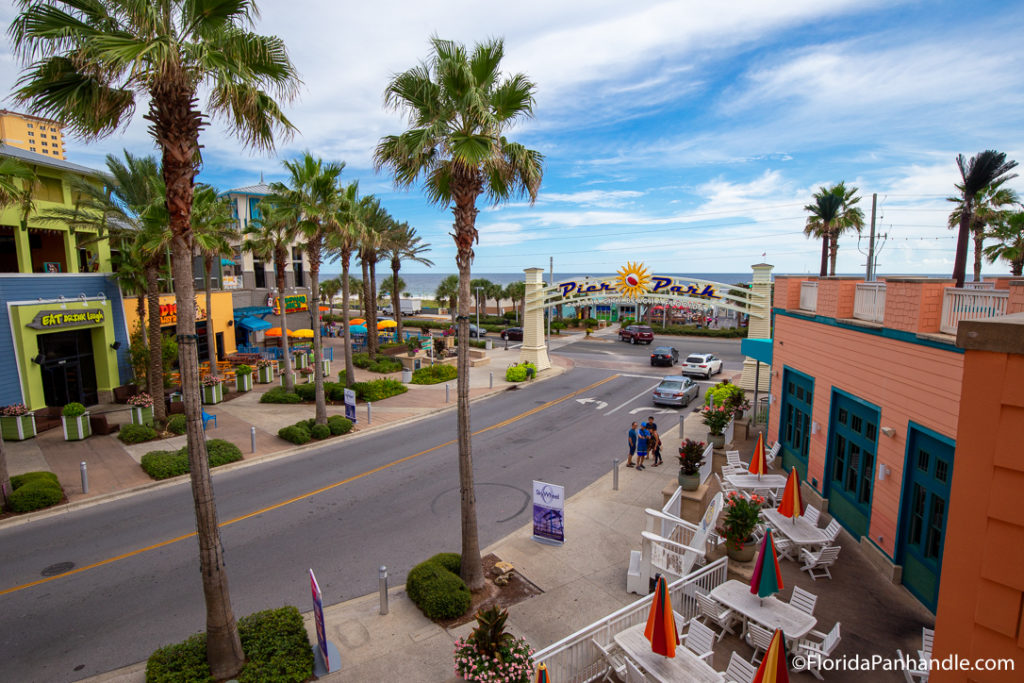 A full day of entertainment awaits at Pier Park, which is conveniently located near the beach. This popular destination may be home to over 100 stores, but that's only the beginning. You'll also find a movie theater, dueling pianos, and even the famed SkyWheel, which provides a lovely view of the coast. With so much to do, you'll be tempted to skip the shopping and head straight for the entertainment. You'd be doing yourself a disservice, however, as Pier Park is home to the following wonderful stores:
Irene & Company Unique Boutique
Designer apparel and accessories abound at Irene & Company, where you'll find a variety of stylish products worthy of adding to your wardrobe. Highlights include Yellow Box shoes and Vera Bradley handbags.
Avenue Sea
Avenue Sea epitomizes coastal elegance with its beachy home decor collection. Don't forget to check out the Mermaid Tales wine room, where you'll find an impressive selection of vintage barware, as well as several fine wines and craft beers.
Coastal Casuals
On the hunt for the perfect outfit to wear to the beach or while exploring PCB? Look no further than Coastal Casuals, where you'll find a variety of laid-back items worthy of including in your beach wardrobe.
Hook & Tackle
Head to Hook & Tackle to find performance-oriented apparel for your next big fishing expedition. Quality is guaranteed at this family-owned business, which emphasizes cutting-edge gear for today's most dedicated anglers. From fishing shirts to neck gaiters, you'll find everything you need to deliver a great catch.
Naples Soap Company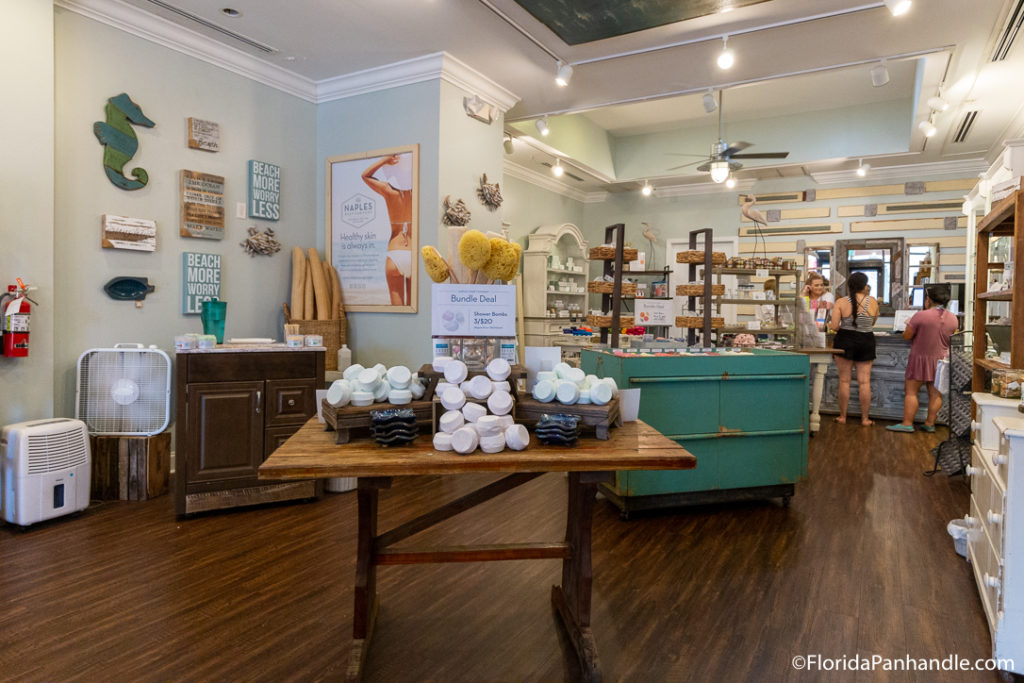 One of Florida's top skincare businesses, Naples Soap Company offers a variety of products that appeal particularly to shoppers with sensitive skin. At the Pier Park location, you'll find not only an excellent selection of soaps, but also chapstick, bath bombs, and a variety of other products you'll be eager to test out.
Shoppes at Edgewater
Another wonderful beachside destination, the Shoppes at Edgewater provides a wonderful experience complete with shopping, bowling, and dining. Conveniently situated near the Edgewater Beach & Golf Resort, this plaza-style mall attracts visitors from near and far. The following stores are especially worth exploring:
Presents of Mind
Gift-giving can prove surprisingly easy when you hit up Presents of Mind. There, you'll find a variety of wonderful gifts, each featuring a personal touch that is guaranteed to make those you love most feel special. Hats, mugs, handbags, onesies…a variety of treasures can be quickly uncovered in this charming shop.
Surf Style
As its name suggests, Surf Style emphasizes the carefree, yet trendy styles regularly spotted on the Emerald Coast's hottest beaches. From windbreakers to hoodies, you'll find everything needed to build the ultimate casual beach collection.
Alvin's Island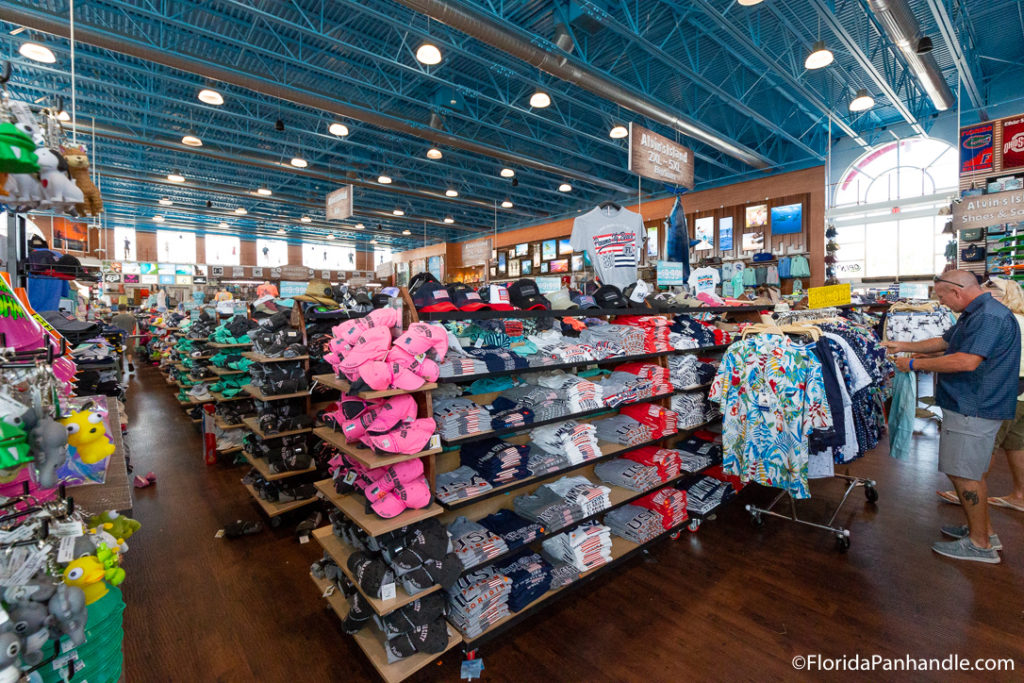 Prepare for your next beach adventure at Alvin's Island, where you'll find a vast array of products designed to take your coastal experience to the next level. In addition to a wide selection of swimsuits and towels, you'll find plenty of suntan lotion, toys, and rafts, as well as numerous souvenirs that your friends and family members will love. The store may technically be situated in a freestanding building, but it's close enough to the Shoppes at Edgewater to warrant a quick visit.
Beach Shopping Center
It might not boast the beachfront location that its name implies, but the Beach Shopping Center is still worth a stop. This small strip mall is home to a few unique stores, where you can find great deals on a variety of items.
Turtle Girls Market
Stock up on whimsical decor at Turtle Girls Market, which offers numerous reasonably-priced items you'll be eager to show off in your home or apartment. The eclectic products sold here are displayed with care. Simply walking through the store is a delight, as is interacting with the friendly staff members.
Tuesday Morning
It might not be unique to Panama City Beach, but the Tuesday Morning at the Beach Shopping Center is still worth a stop. There, you'll find plenty of brand-name items at heavily discounted prices. While the selection at this particular location is dominated by home accessories, you'll also spot craft supplies, luggage, and cute accessories.
Thrift And Consignment Stores
Great deals can be found throughout Panama City Beach, which is home to a wide array of thrift stores. Not all of these are conveniently situated within malls, but that doesn't mean you should skip the brief drive. You could find some real treasures at the following stores:
Chad's Outlet
If you crave variety in your thrift shopping experience, you'll certainly find it at Chad's Outlet. This lovely store sells all the usual thrift shop finds, as well as several items unique to the Emerald Coast. Stop in to browse the beautiful collection of driftwood and shells. Don't forget to check out the well-stocked antique area, where you'll find several rare items that you'll feel compelled to purchase.
PCB Thrift
The carefully curated items at PCB Thrift are sure to delight even the most discerning consignment shoppers. This store may be small, but its selection is chosen with care to ensure that you can promptly score high-quality items you adore. You'll love the clothing, knick-knacks, and furniture, but don't forget to browse the vinyl section, where you'll spot some of the store's most impressive finds.
Thrift Store for the Humane Society of Bay County
Support a great cause as you shop at this simple, but well-stocked thrift store. Staffed entirely by volunteers who are passionate about helping animals in need, this store is home to plenty of pre-loved items. The entirety of your purchase supports Bay County's Humane Society.
From upscale boutiques to affordable thrift shops, Panama City Beach provides something for everyone. Set aside an afternoon to check out PCB's stores — but don't be surprised if you emerge with armfuls of merchandise.