When in Panama City Beach, you'll want to eat some good seafood. It's as natural as breathing, and PCB happens to be one of the best places in the world to enjoy the catch of the day. Whether you like it battered and fried, steamed, broiled, or tossed in a spicy jambalaya — these are our top 10 choices for some good seafood in PCB, including everything from low-key takeout markets to sophisticated date night destinations.
Bayou Bill's Crab House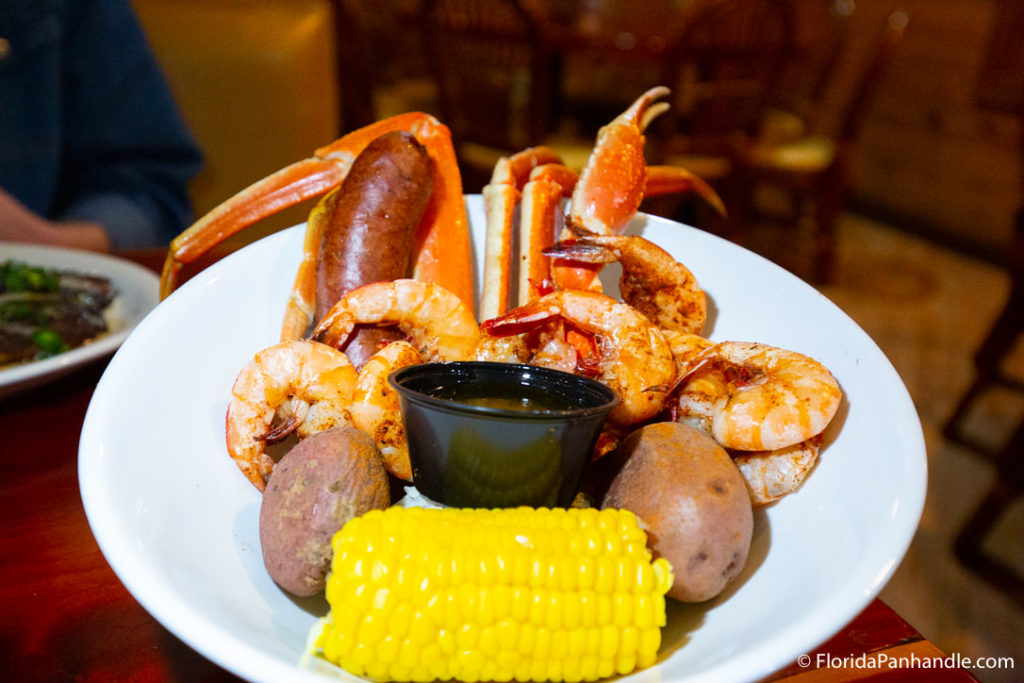 This might be the only restaurant in PCB where you can wave "hi" to the (real, live) alligators in the pond outside before proceeding inside for some mouthwatering seafood. Bayou Bill's offers an impressive menu of seafood choices, but they're downright famous for their king crab legs.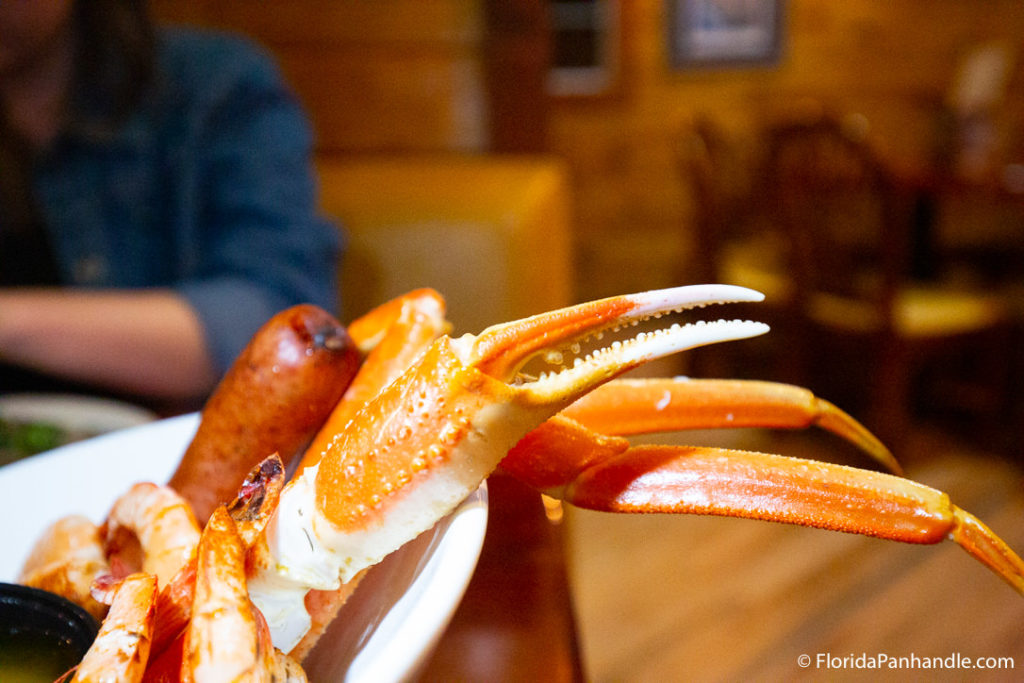 A full bar serves up a huge range of refreshing drinks, and the cozy, down-home dining space welcomes visitors in after a full day of exploring the Gulf shore.
Dee's Hang Out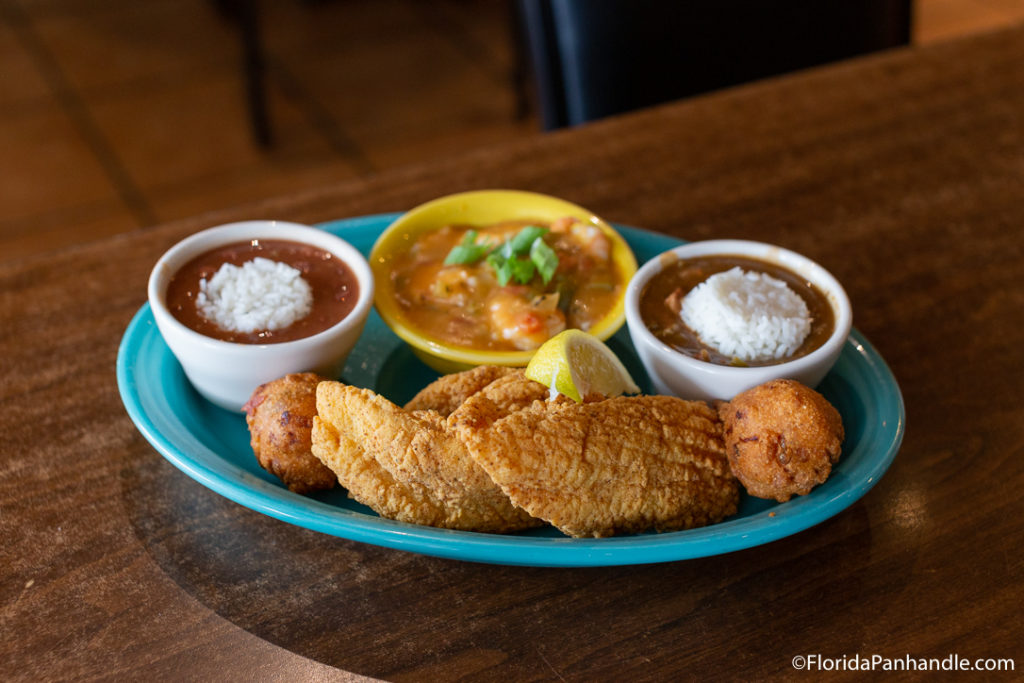 This delicious beachy diner lives up to its name; it feels like the perfect place to hang out after a day of fishing, beachcombing, boating, or otherwise enjoying the PCB area. Dee's Hang Out offers an excellent full-service bar, a well-rounded menu with something for everyone, fresh, sizable portions, and friendly, attentive service every time.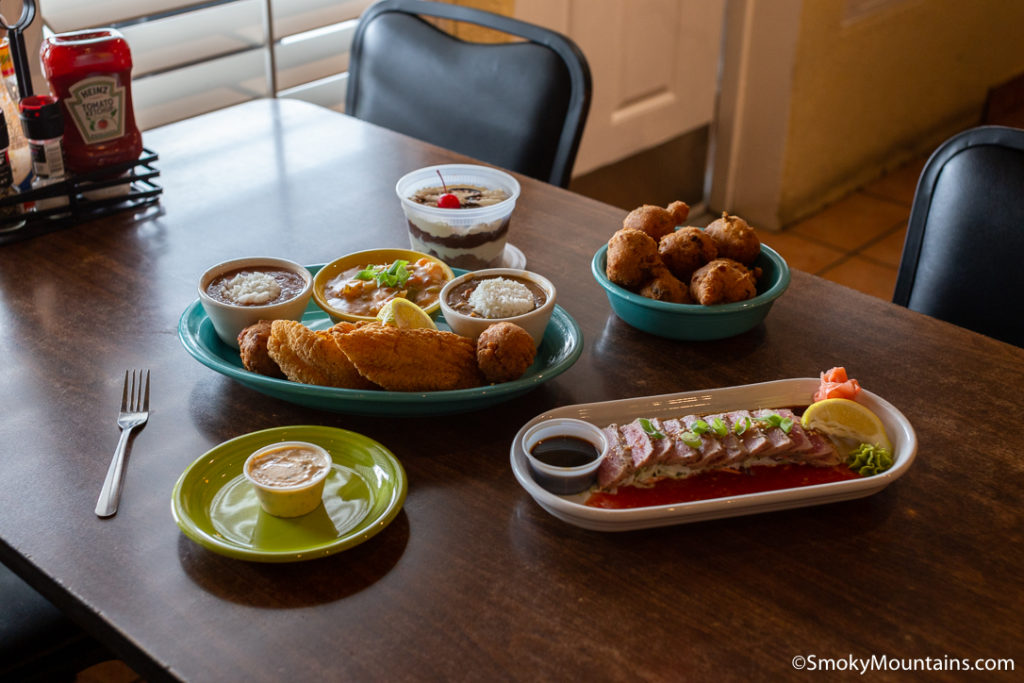 You'll love how easy it is to find, park, and enjoy, as well; this tasty seafood restaurant is located at the Shoppes at Edgewater, within easy access of many of PCB's top hotels and beaches.
Runaway Island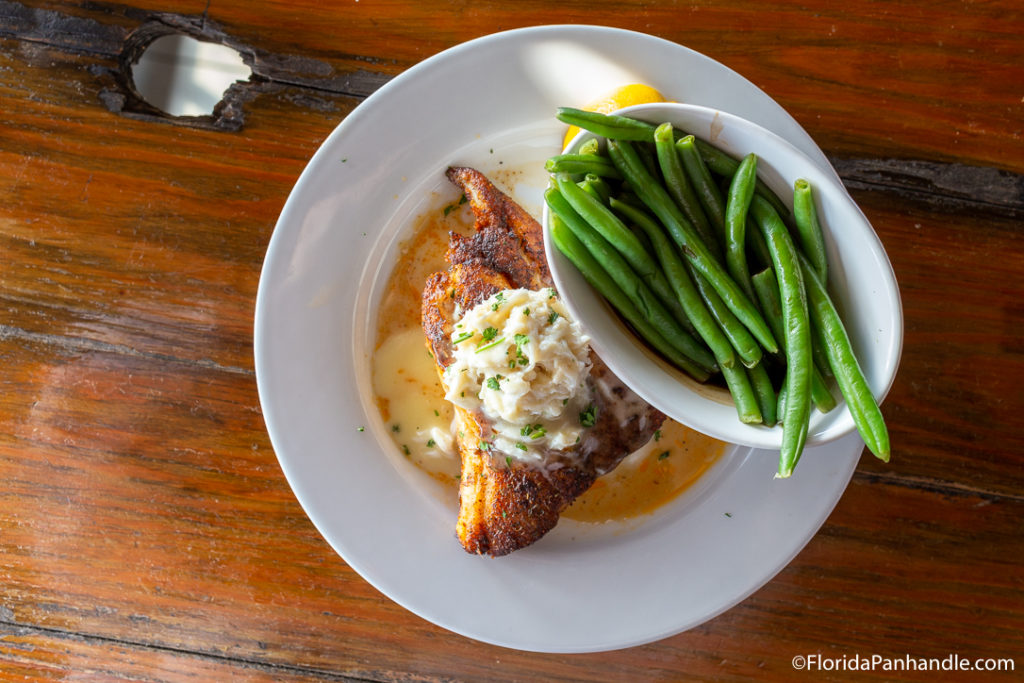 Just steps away from the sand, Runaway Island offers two floors of space to dine, relax, and enjoy the good life. Enjoy gorgeous seaside views as you eat dinner, along with fresh seafood that's actually worth the prices.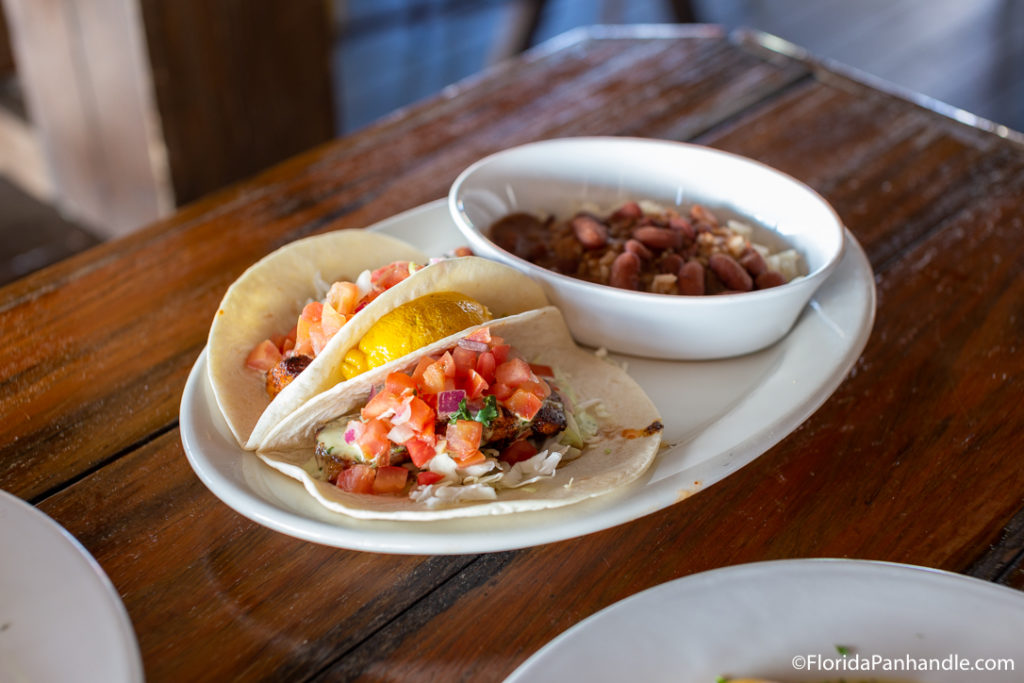 Unlike many beachy seafood restaurants, Runaway Island is a date night favorite among locals as well as visitors; the well-plated menu items are sure to impress even the most discerning seafood afficionados.
Bayou On The Beach Cafe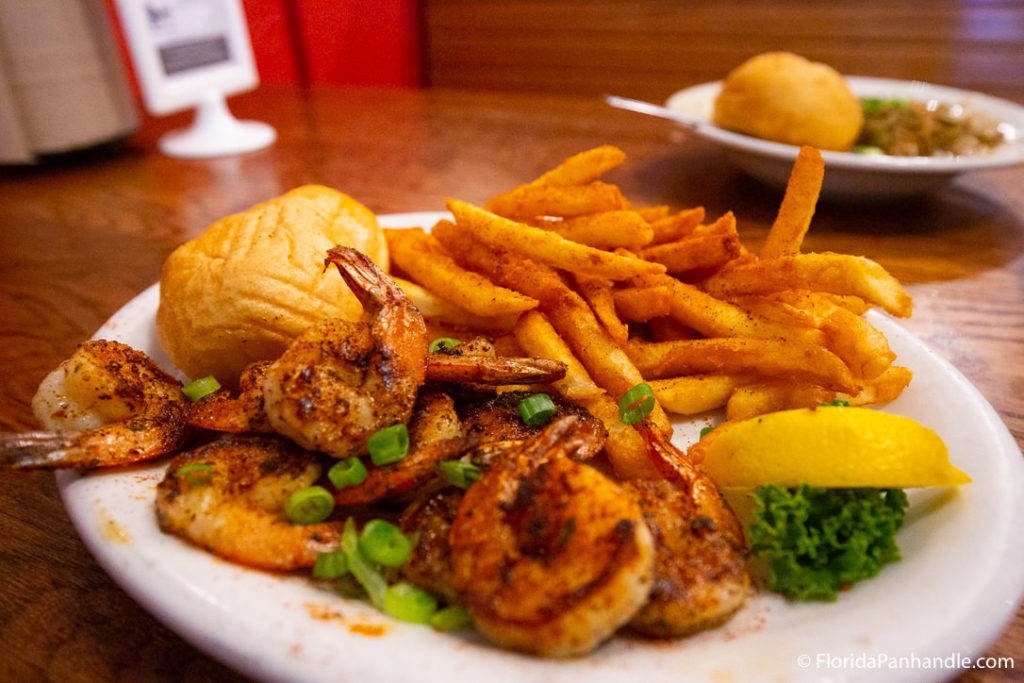 Another beachfront favorite, Bayou on the Beach Cafe serves up New Orleans-style cuisine that'll make you feel like you're somewhere on the Louisiana Bayou. Enjoy fresh, hot seafood gumbo, po'boys, fresh oysters on the half-shell, and jambalaya, among other cajun-flavored menu offerings.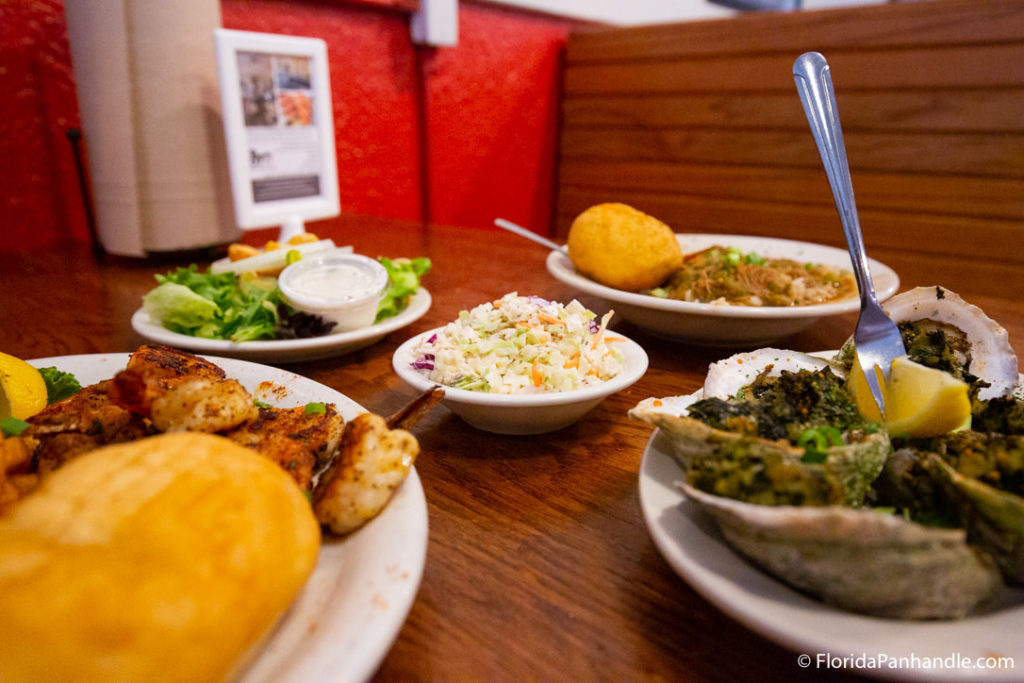 Bayou on the Beach Cafe also has a "You hook 'em, we'll cook 'em" service, so if you spend the day fishing you can bring your catch here to have it freshly prepared and served up in style.
Captain Anderson's Restaurant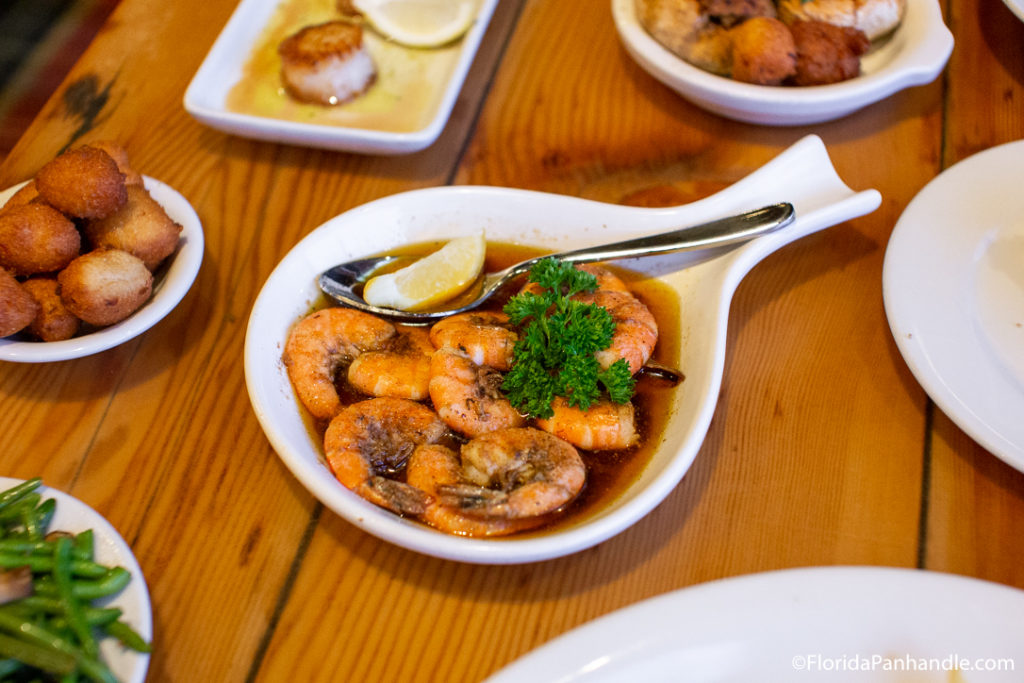 Located right beside Captain Anderson's Marina, the restaurant by the same name offers a relaxing way to unwind after a day on the water. Expect a wait, because this place is a hotspot year-round–but the food, drinks, and service easily make up for the wait times.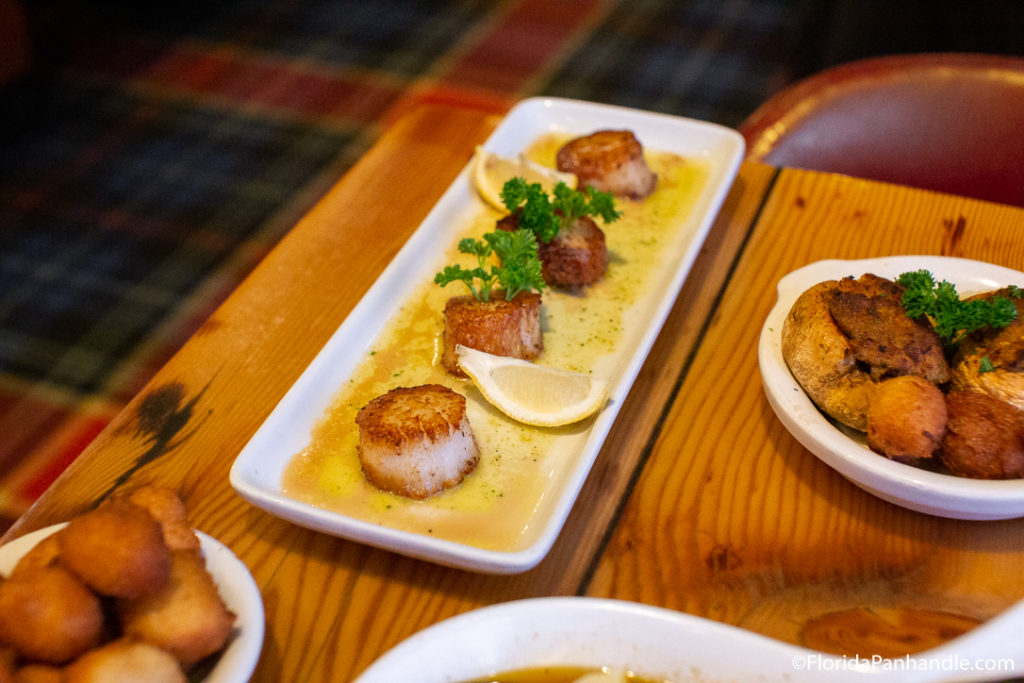 Enjoy waterfront views and watch the boats bring in the day's catch while you savor your seafood favorites.
Boon Docks Restaurant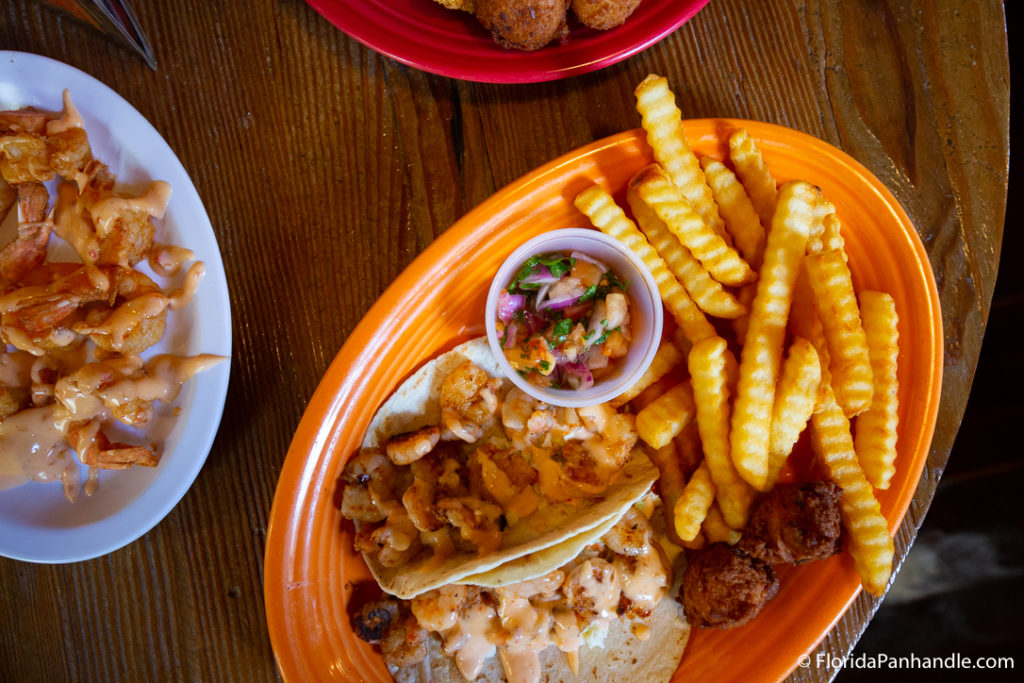 A little off the beaten path, Boon Docks could be easy to miss if not for the well-placed signage. This little seafood joint nestles in by some of PCB's most productive fishing operations, and it serves up seafood so fresh you can practically taste the saltwater.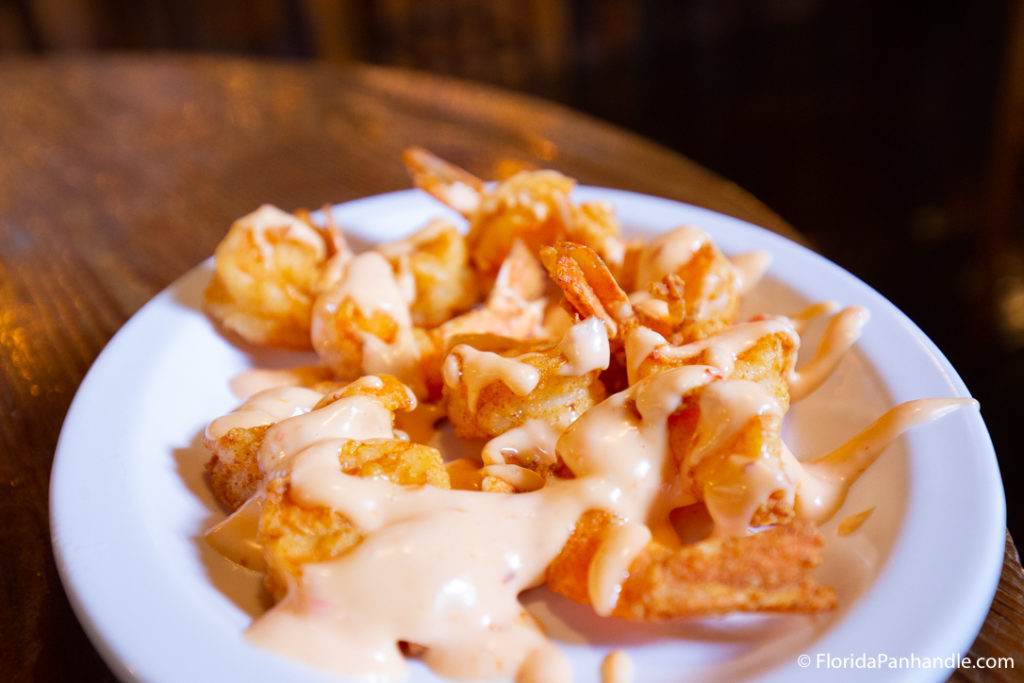 This is the place to go if you're in the market for gorgeous views of the docks, mouthwatering hush puppies, and some of the best grouper you've ever tasted.
Schooner's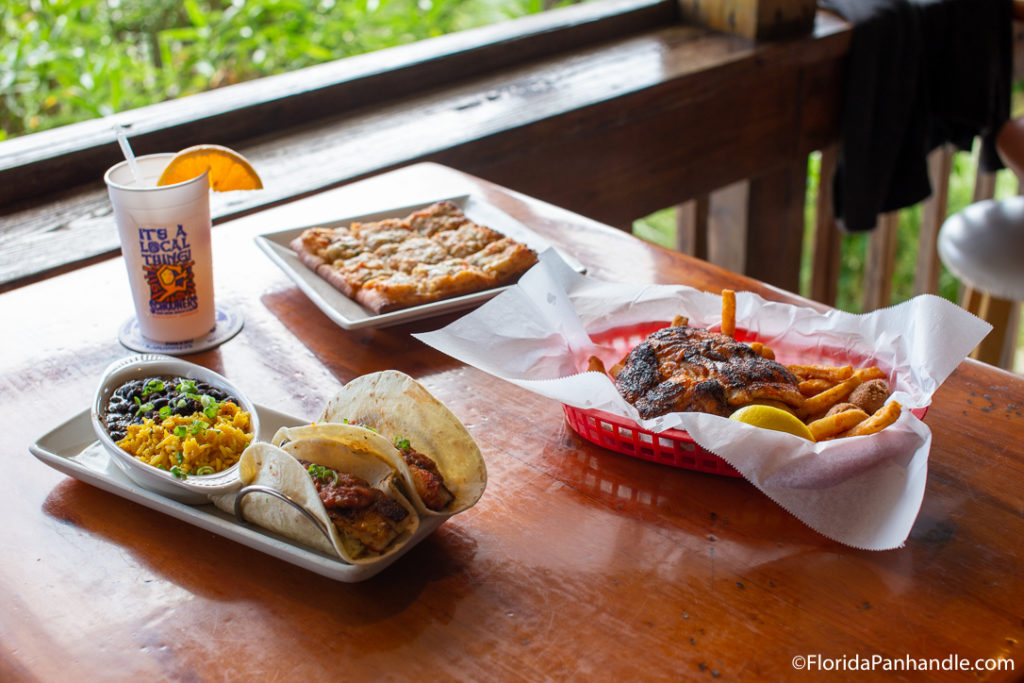 Schooner's is a natural choice for date night. The beachfront location, coupled with a relaxed but classy atmosphere, late-night hours, and exceptional food and service, set this location apart from the crowd.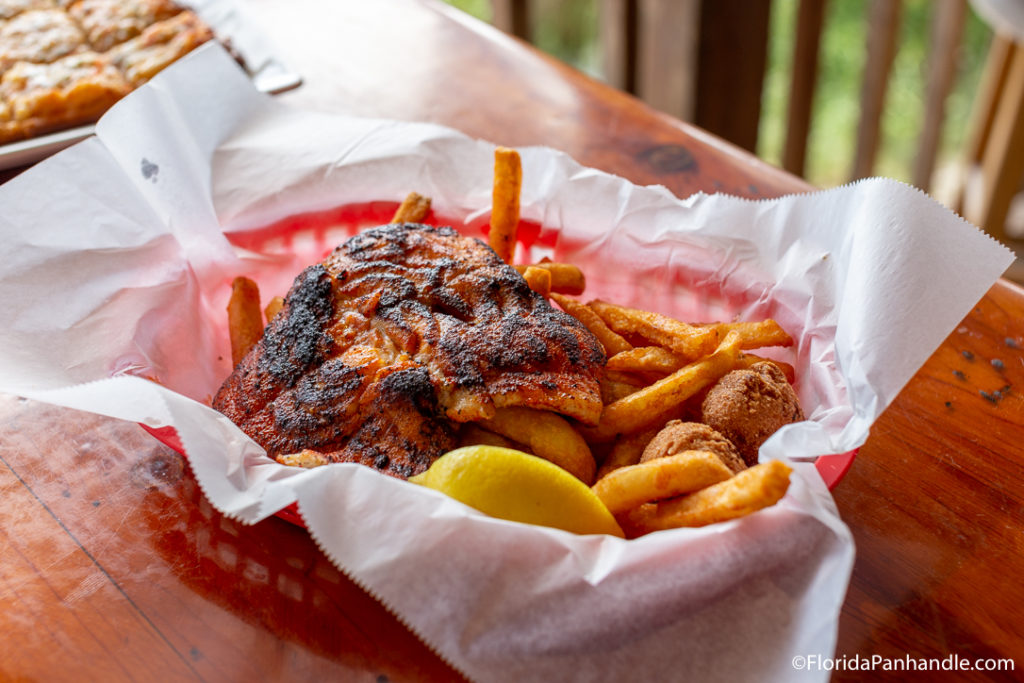 Schooner's has dubbed themselves "the last local beach club" where the bands always play good music, the gulf fresh grouper basket is to die for, and the margaritas are everything you could ask for.
Finn's Island Style Grub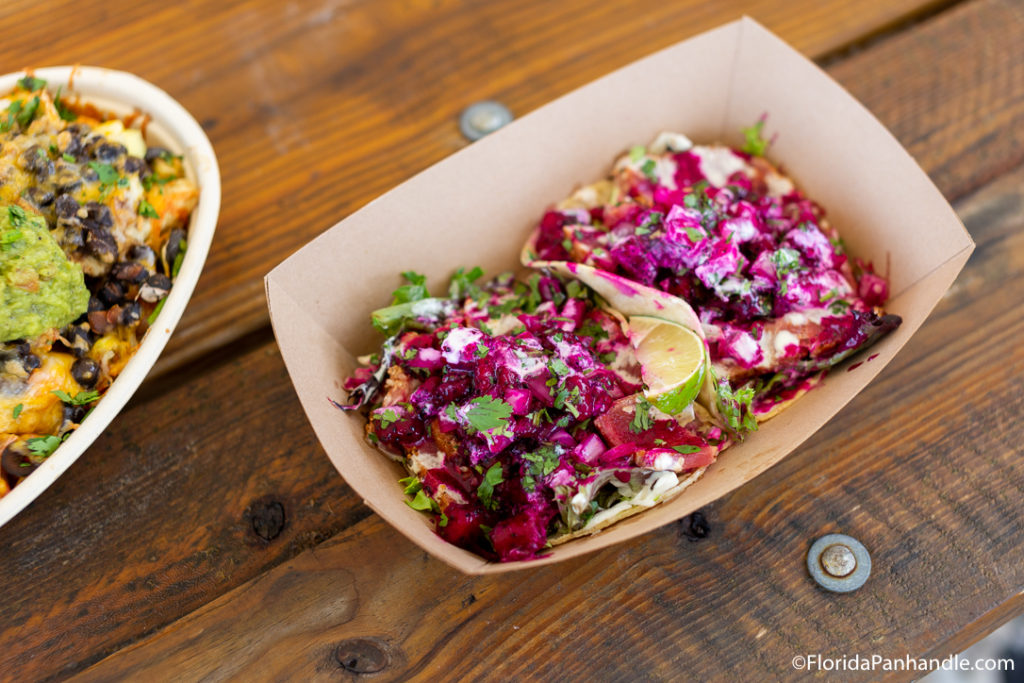 You might feel a little like you've escaped to a Hawaiian island when you step up to Finn's. Their stated goal is to "keep it small, fresh, and simple," and they do so every day–in a gorgeous, laid-back setting that'll keep you coming back.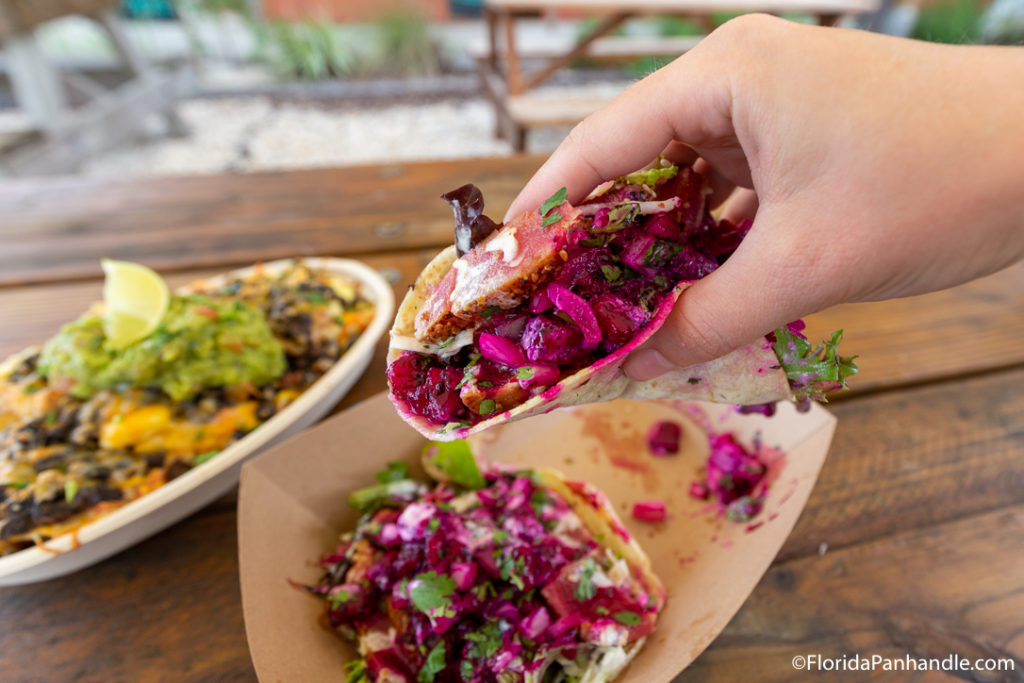 Finn's is the place for smoothies, smoothie bowls, handcrafted espresso drinks, and tacos, burritos, and ceviche that knock the competition out of the park. A perfect walk-up stop for breakfast or lunch, Finns is vegetarian-friendly, with plenty of picnic tables for outdoor seating.
The Grand Marlin Restaurant and Oyster Bar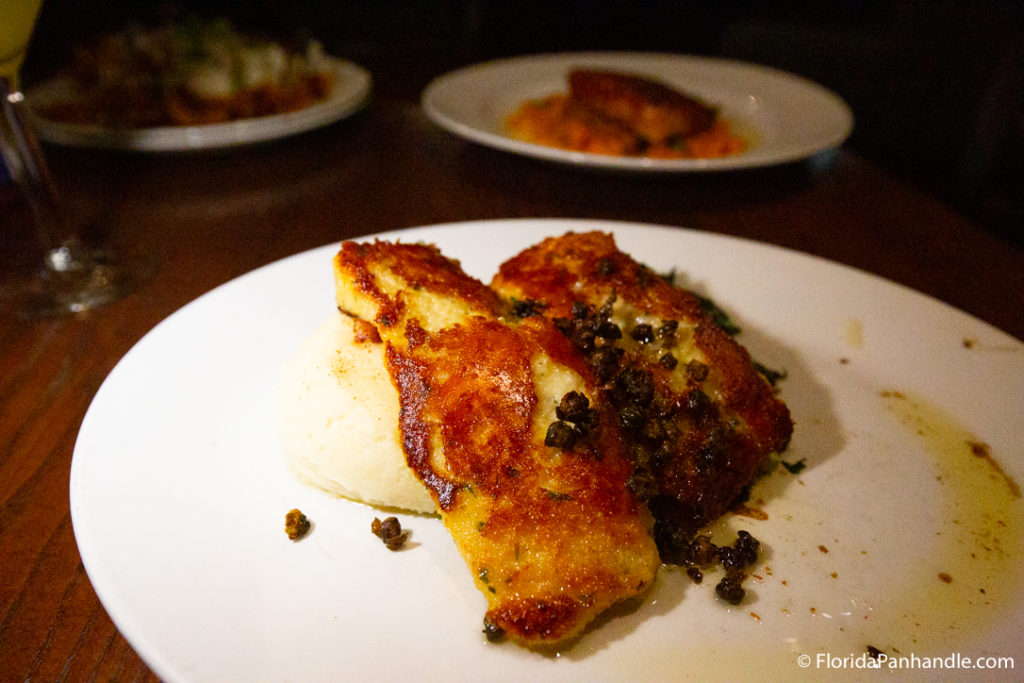 One of few PCB restaurants that actually takes reservations, the Grand Marlin is a local favorite for date nights and special occasions. A chic waterfront destination in the heart of PCB, you can expect a more sophisticated vibe than you'd find at many of the other more casual restaurants on this list–but it's not uppity.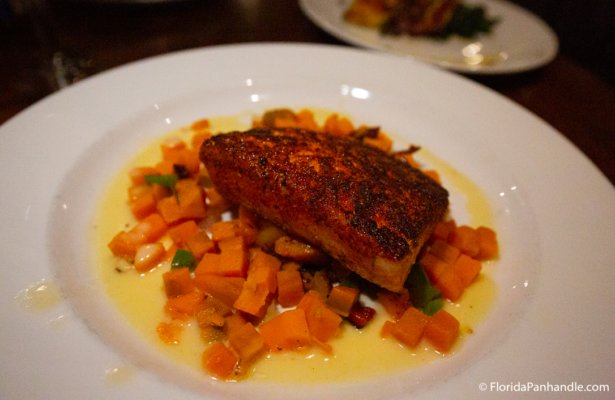 Expect a comfortable dining area, a warm welcome, and spellbinding views of the Gulf to complement some of PCB's best seafood.
Buddy's Seafood Market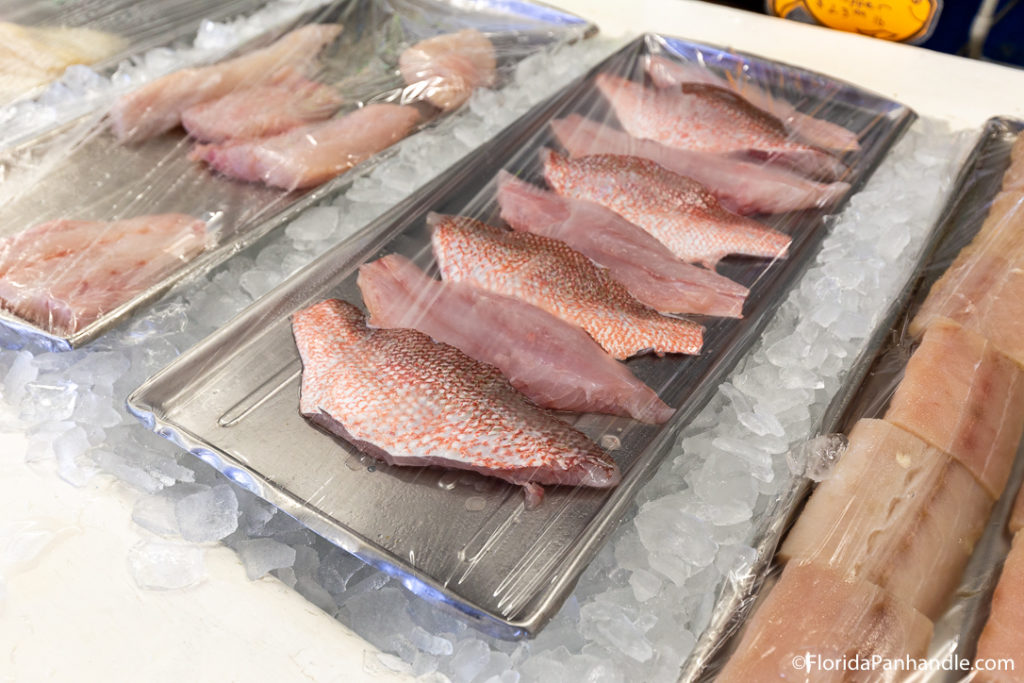 Buddy's has been a PCB landmark for years. Both a retail market and a takeout steam bar, this is the place for exceedingly high-quality shrimp, snapper, Mahi, yellow-fin tuna, and more. Pair with some of Buddy's house-made sides, like their smoked tuna dip, seasoned new potatoes and corn, and key lime pie, and you've got the makings of a take-out feast. This is also the place to go for freshly-caught fish, shrimp, and shellfish, as well, so if you'd rather cook your own, skip the grocery store and start here!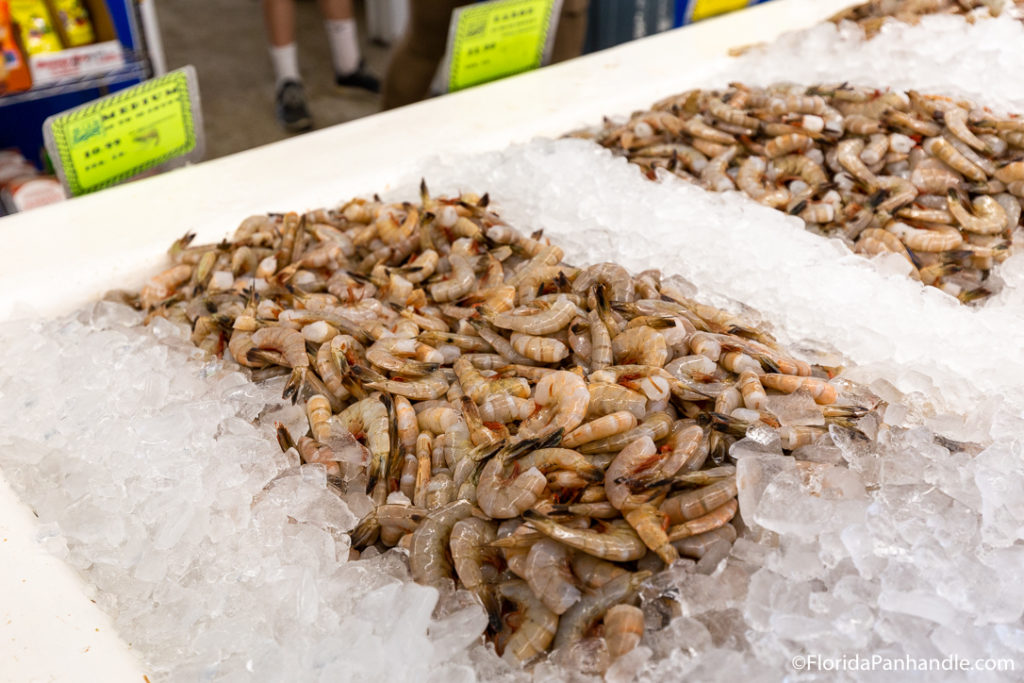 Of course, these aren't all the great seafood spots in PCB; they just happen to be our favorites. If you're looking for a bucket list of must-try seafood restaurants in the area, you can't go wrong with these. Looking for something you don't see here? You'll get a plethora of recommendations just by asking around among the locals once you arrive in PCB. Dive in and start tasting.