If you want to experience the true culinary genius of the top chefs in Panama City Beach, Florida, you just need to skip the tired chains and eat like the locals. But just how can you find the most delicious dishes in town? By using this helpful guide, of course! With our help, you can try out the 10 best places to eat like a local in Panama City Beach and figure out your favorites in no time flat.
Captain Anderson's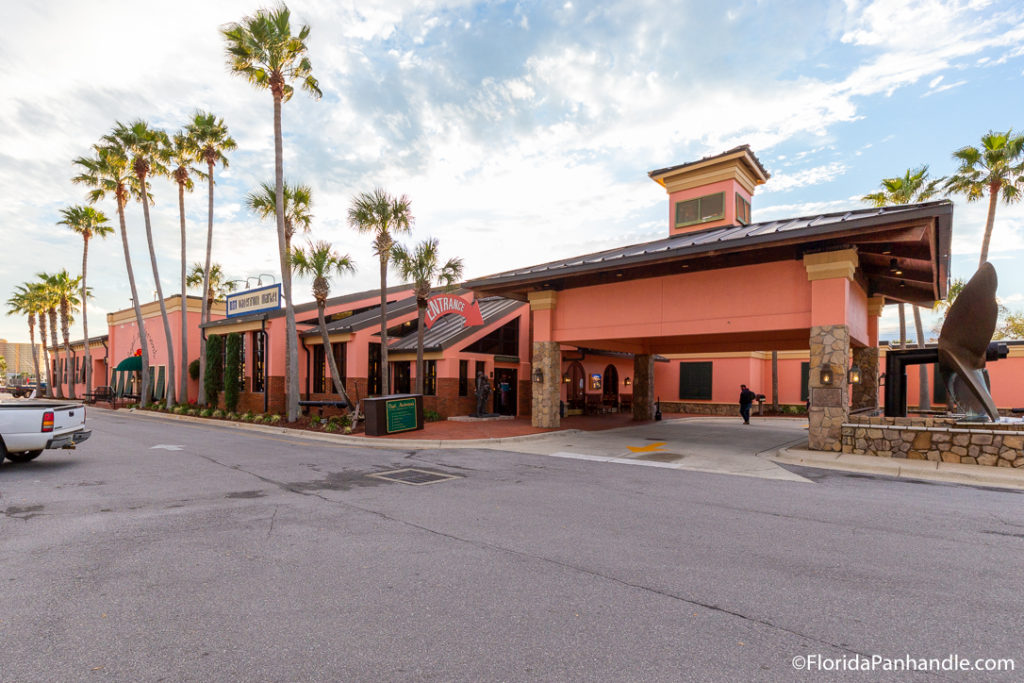 At Captain Anderson's Restaurant & Waterfront Market, you can nosh on perfectly-prepared seafood and steaks while enjoying breathtaking views of Saint Andrew Bay. Their menu items are so good that they regularly win tons of awards and accolades, bringing in more than 250,000 guests each tourist season — many of those including locals.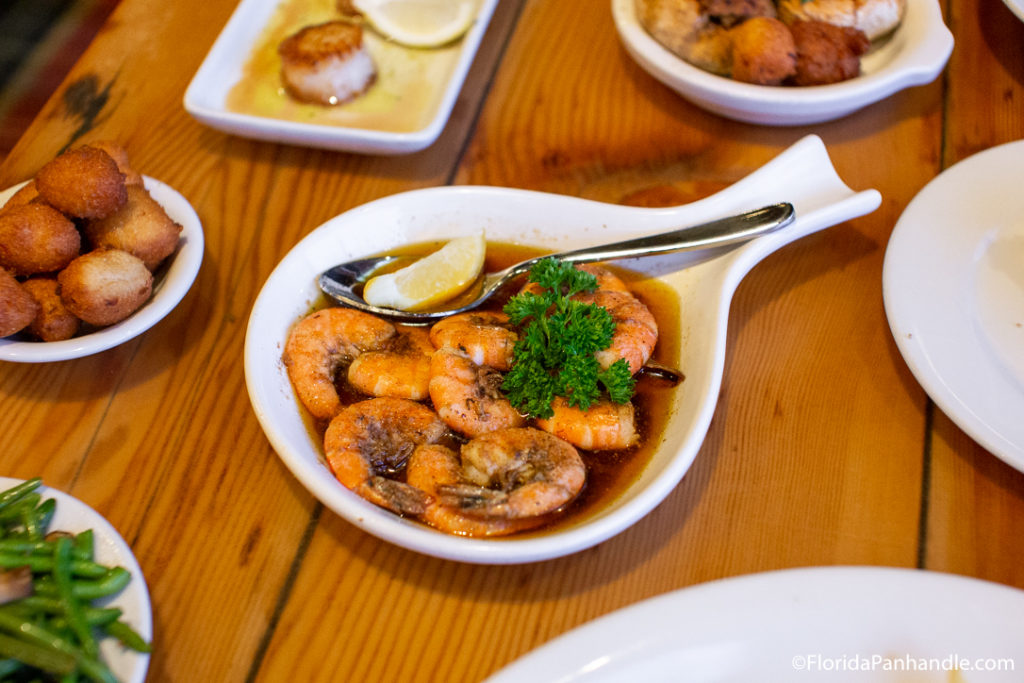 Their most popular menu items include Crab Fingers, Cedar Plank Salmon, and Tomahawk Ribeye. In addition to their robust dinner menu, they have gluten-free fare, a full drink menu, and after-dinner drinks and desserts you cannot pass up.
Firefly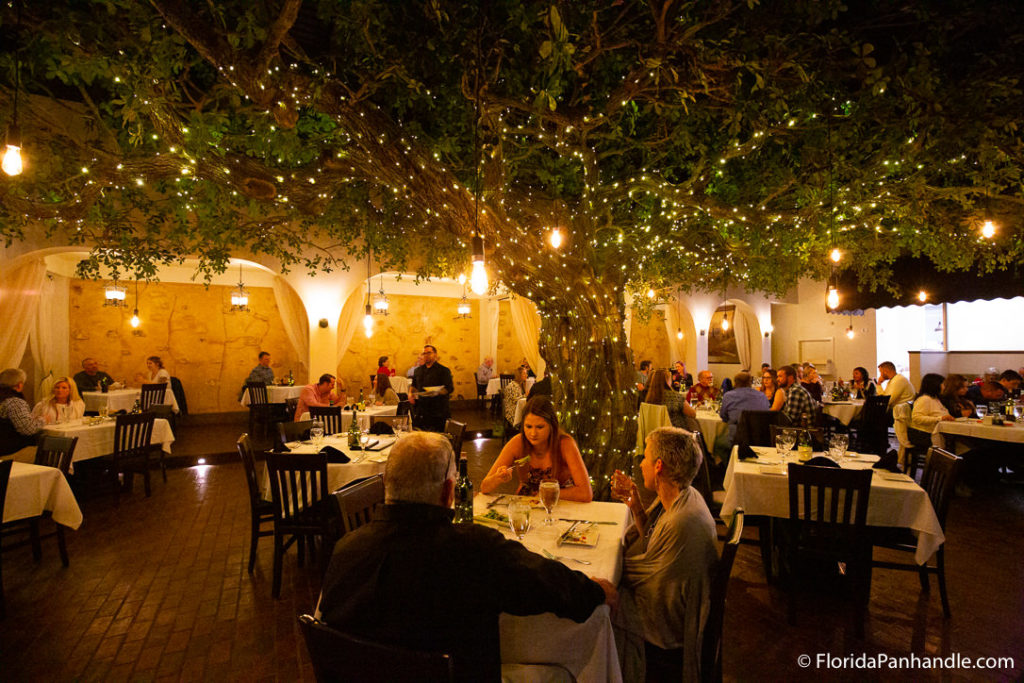 With their magical décor, ever-changing menu, and ultra-chill vibe, Firefly offers a truly unique dining experience. As you sit beneath the grand old oak tree at the center of their main dining room, you can enjoy seasonal ingredients taken to the next level with time-honored recipes.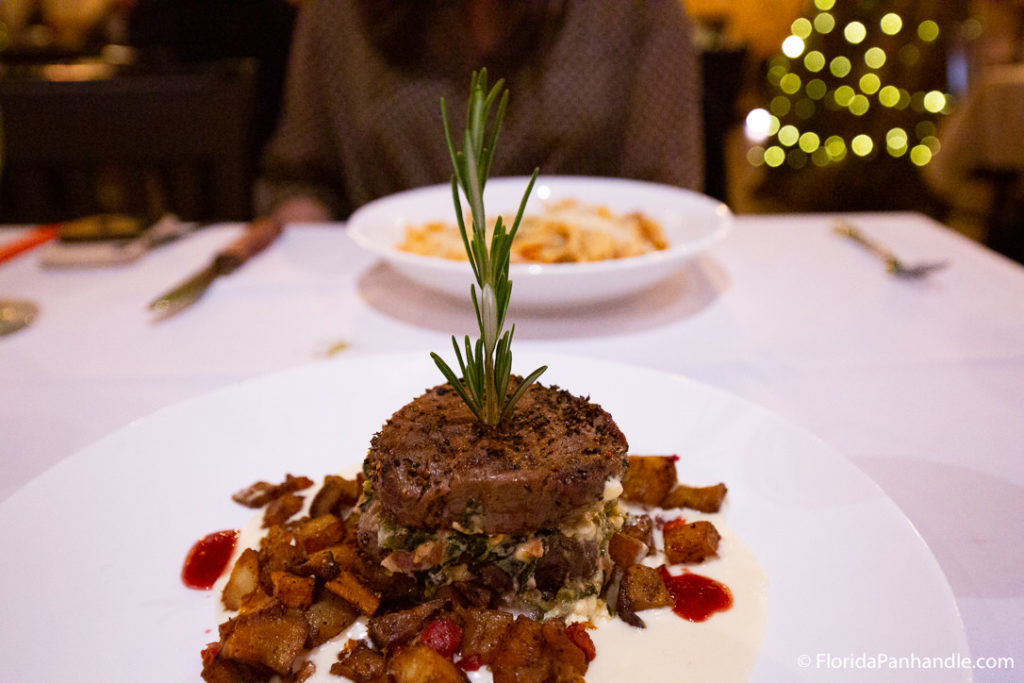 On their menu, you'll find everything from Escargot and Kobe Carpaccio to Confit Duck and Broiled Lobster Tails. They even have a full sushi menu featuring sashimi, nigiri, and tons of rolls, all of which are made with fresh, local catches brought into the restaurant each day.
Boon Docks Restaurant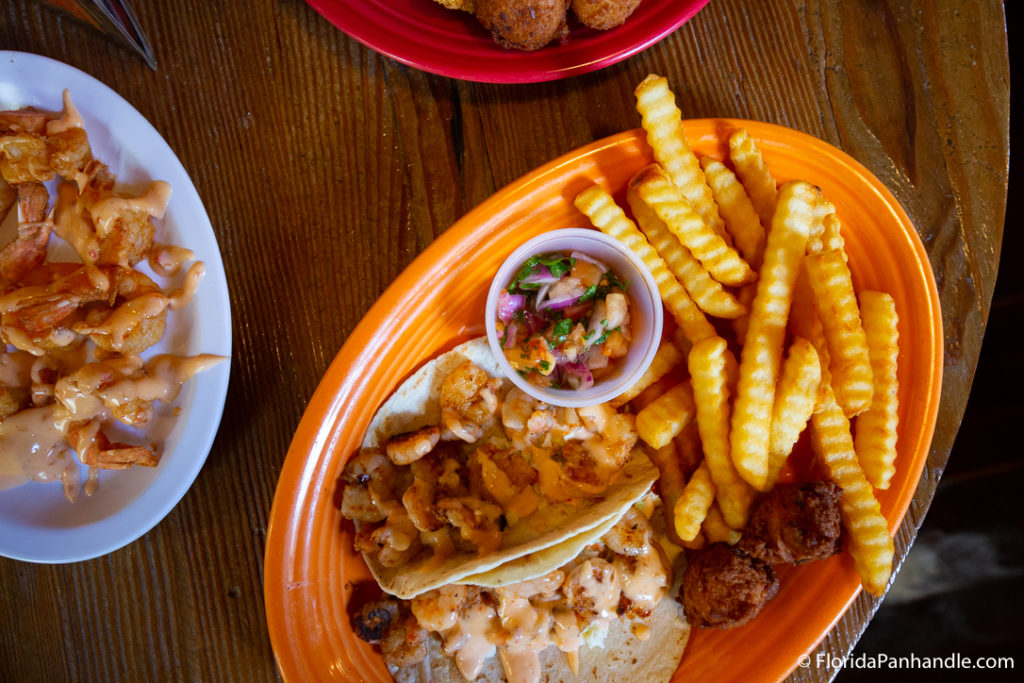 Well-known as the locals' choice for fresh seafood favorites, Boon Docks Restaurant is a local PCB favorite promises to keep you delighted with your meal from the first bite to the last. You'll definitely want to start your meal with one of their remarkable appetizers, which ranges from Monterrey Jack Cheese Sticks to Smoked Tuna Dip with Chips.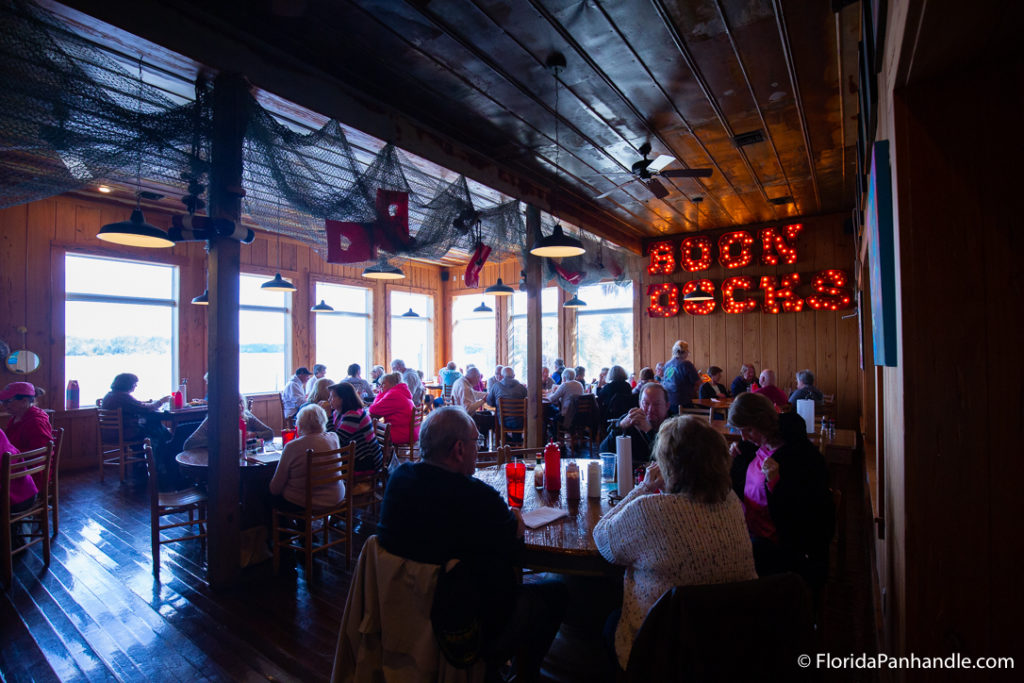 After that, you can grub on their fried, grilled, and steamed seafood selections, including their ever-popular stuffed Devil Crabs. If you simply cannot decide between all their offerings, go with one of their Po Boy sandwiches filled with fried catfish, shrimp, or oysters.
Schooners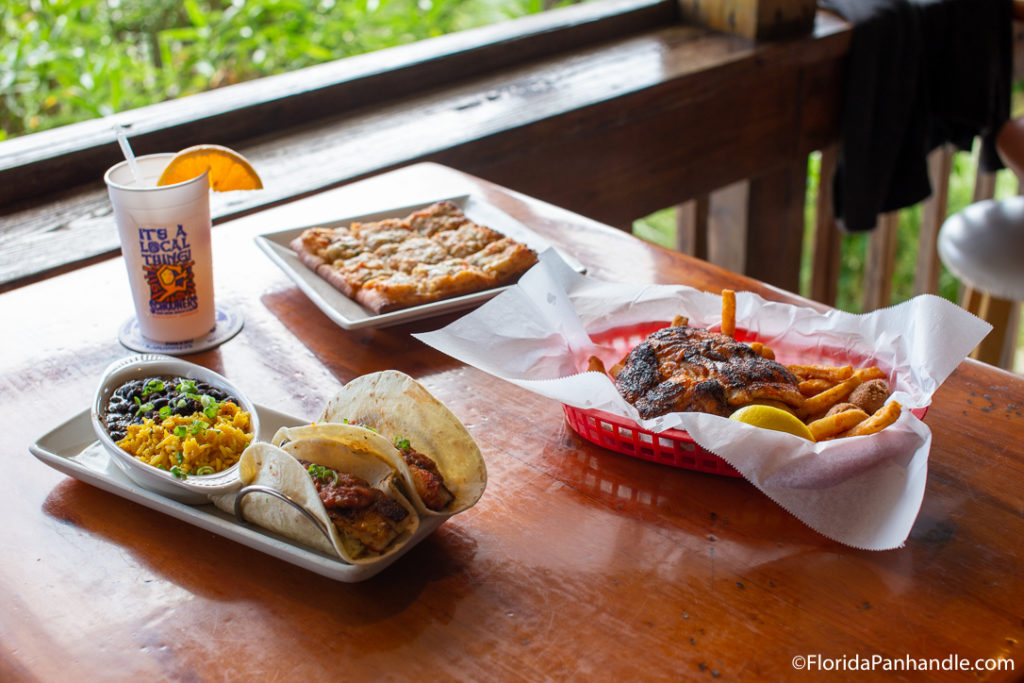 As the last local beach club, Schooner's serves as one of the top spots for great food, awesome entertainment, and friendly service. They have local bands playing all the time plus host many excellent special events that bring in people from far and wide.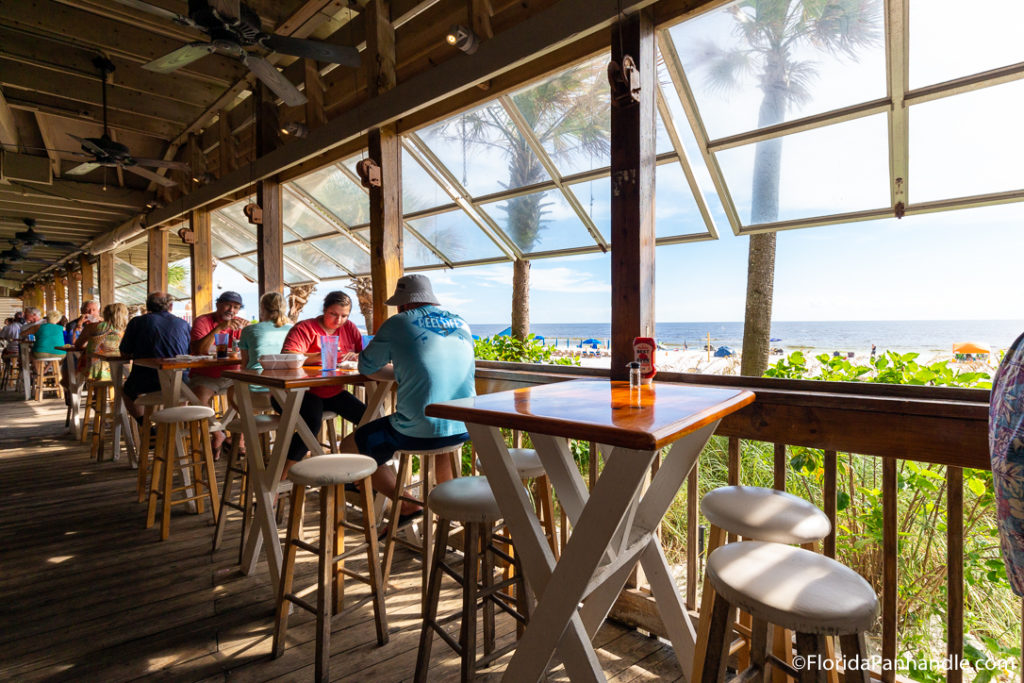 They don't just set the stage for a wonderful meal either. Their menu follows through in a big way by offering you all the best ocean flavors. Their most popular dishes with the locals include Seafood Gumbo, Tuna Medallions, and Seared Crab Cakes. Their drinks are equally impressive, ranging from frozen daiquiris to margaritas of all kinds.
Andy's Flour Power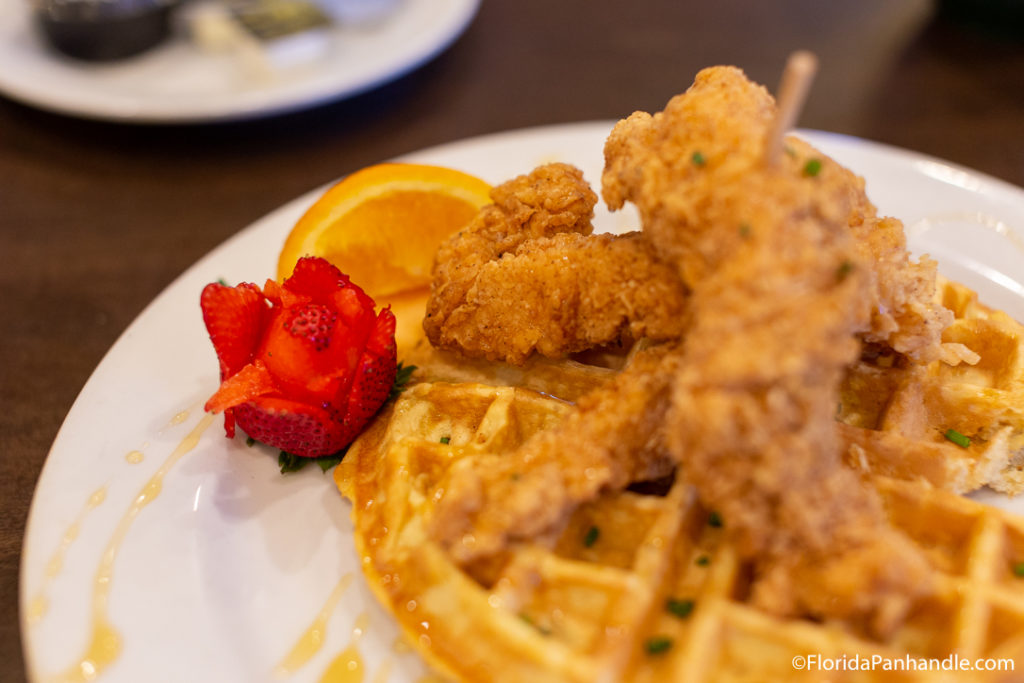 Café and bakery all-in-one, Andy's Flour Power offers exceptional breakfast and lunch fare daily plus a full drink menu. On the weekends, they present a specialty brunch menu with all the fan favorites present, including Eggs Benedict, Shrimp Etouffee, and Belgian Waffles.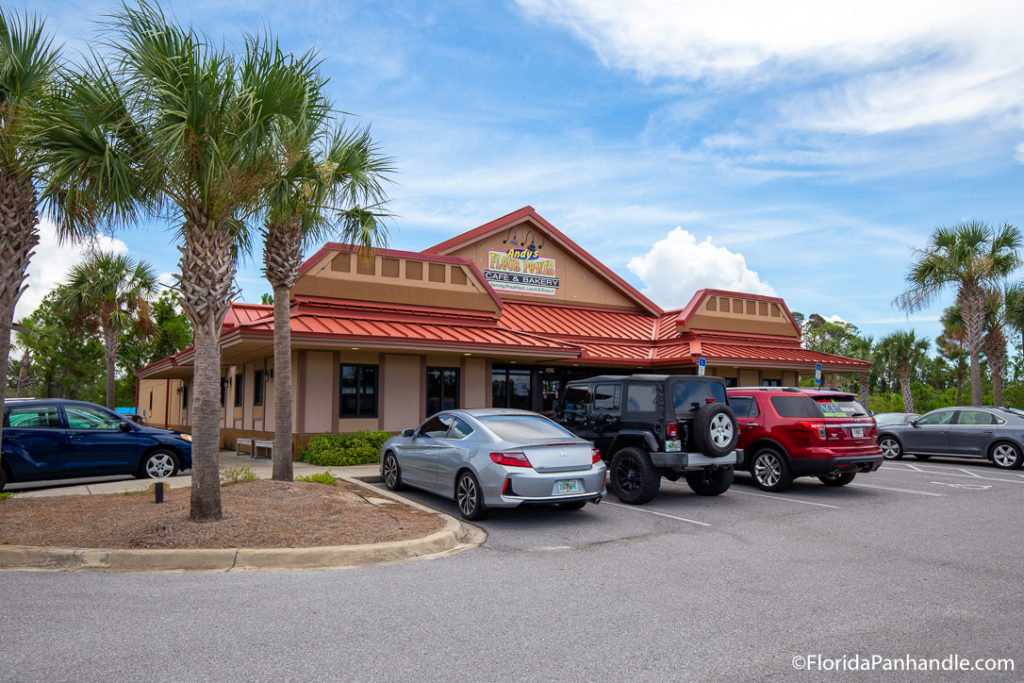 As fantastic as all that is, however, their baked goods are definitely the star of the show. They have cakes, pies, cookies, muffins, and so much more, all baked each morning long before the sun starts to rise. If you cannot choose from all their options, just go with the Key Lime Pie for a surefire winner among all the locals in Panama City Beach.
Liza's Kitchen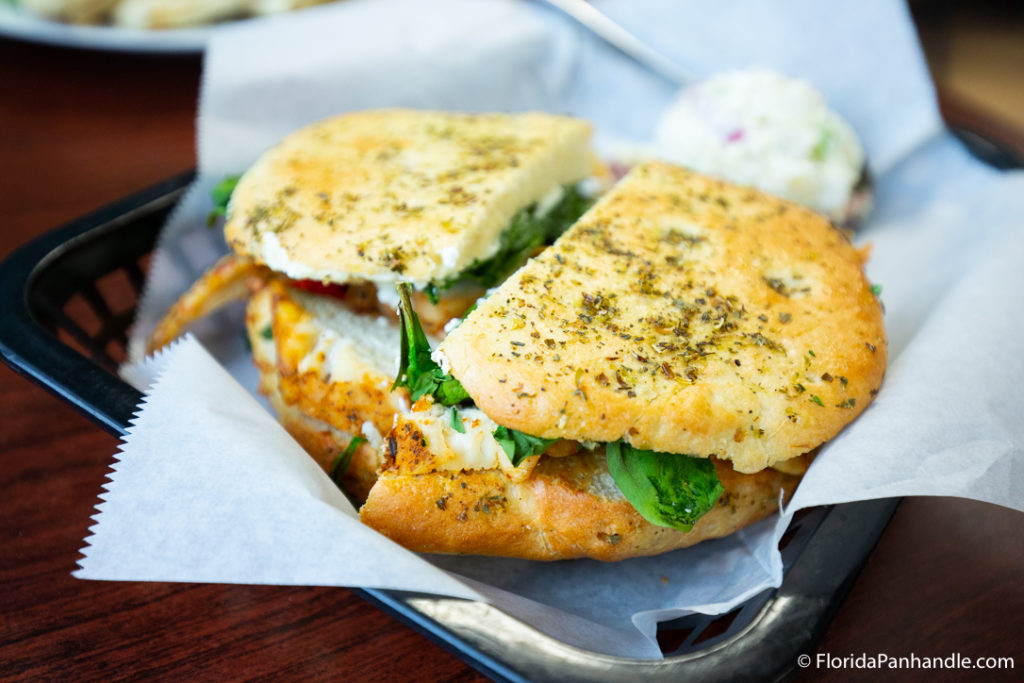 When only scratch-made goodness will do, you simply have to jet on over to Liza's Kitchen. They offer a killer weekend brunch plus a full soup, salad, and sandwich menu all week long. They source all their ingredients fresh each day – and make all they can in-house, including their winning focaccia bread and mayonnaise.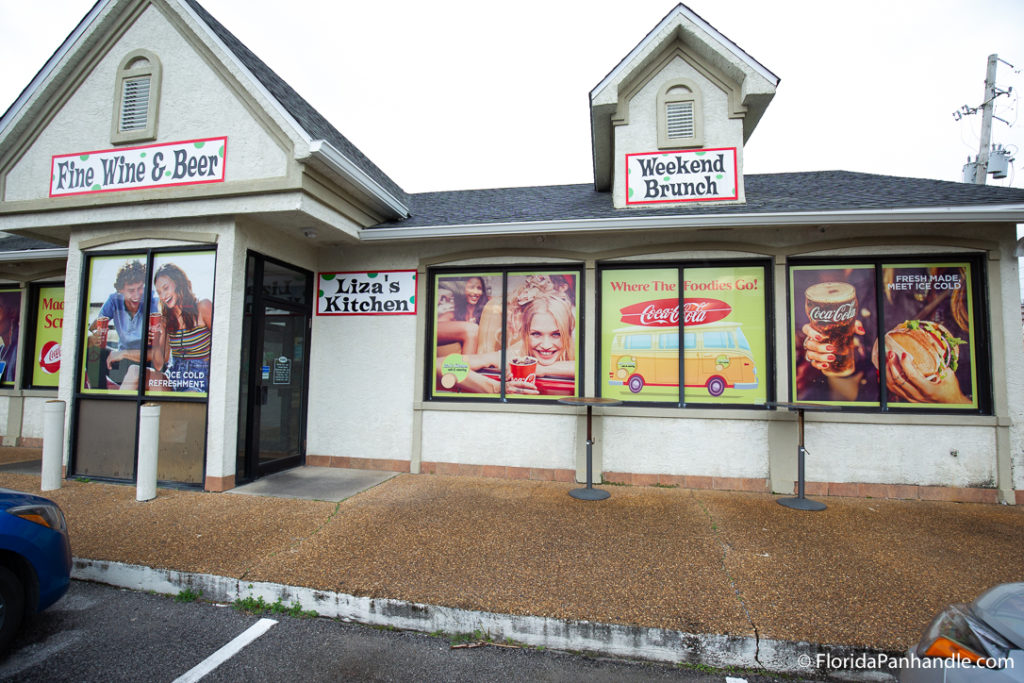 On the weekends, you'll definitely want to come by to try their Eggs New Orleans, Biscuits and Gravy, and French Toast plus all the ala carte fare you can muster. As for the rest of the week, there's Tomato Basil soup, Warm Salad Napoleon, and a Ham & Cheese Panini awaiting your arrival.
Hunt's Oyster Bar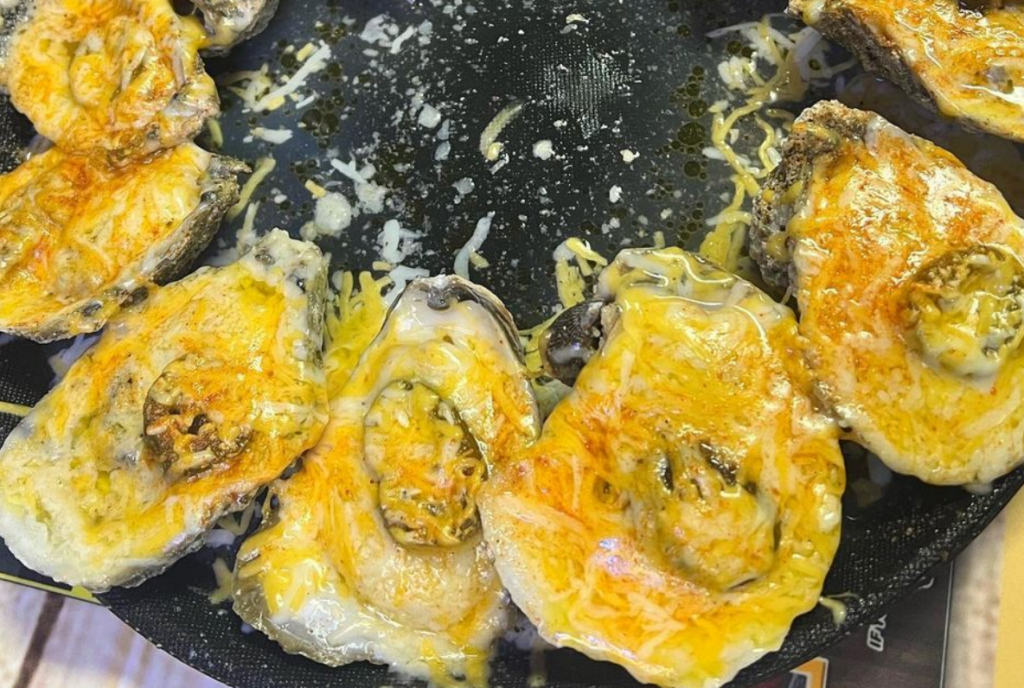 For truly tasty oysters made all ways in a low-key setting, Hunt's Oyster Bar is definitely the place to go. They get all their oysters fresh daily from the Tarpon Dock Seafood Market, and then serve them raw, steamed, and baked with all the fixings.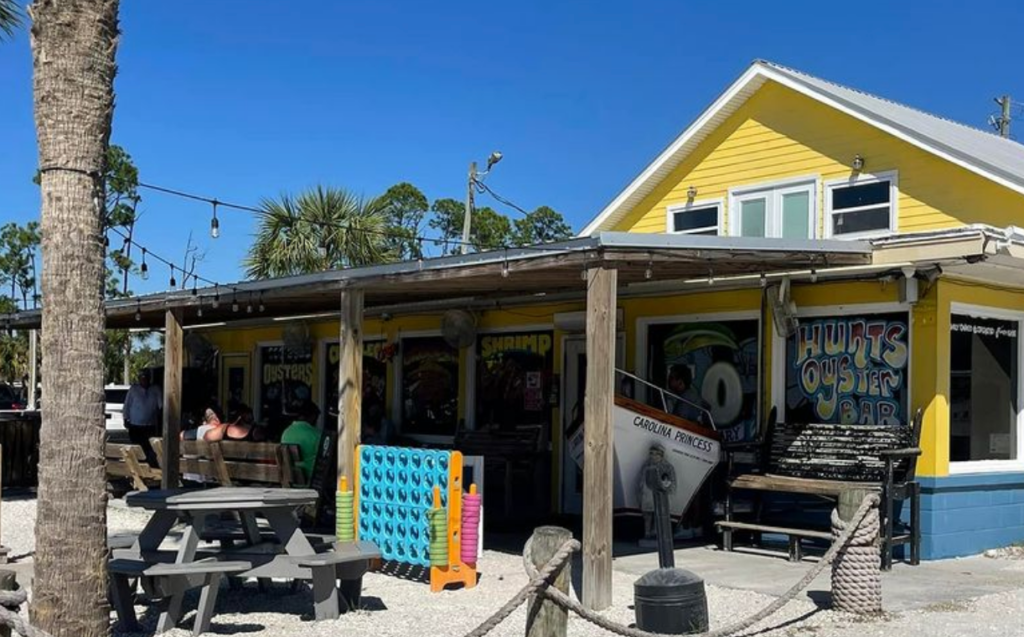 On top of that, they have Fried Buffalo Shrimp, She Crab Soup, and even Gator Tail, all served up to the sound of live music on the regular. Despite all the phenomenal offerings on tap, save room for their Sea Salt Caramel Pie to avoid missing out big time on a sweet treat to remember. When it comes to Panama City Beach local seafood restaurants, this one is one to remember.
Grand Marlin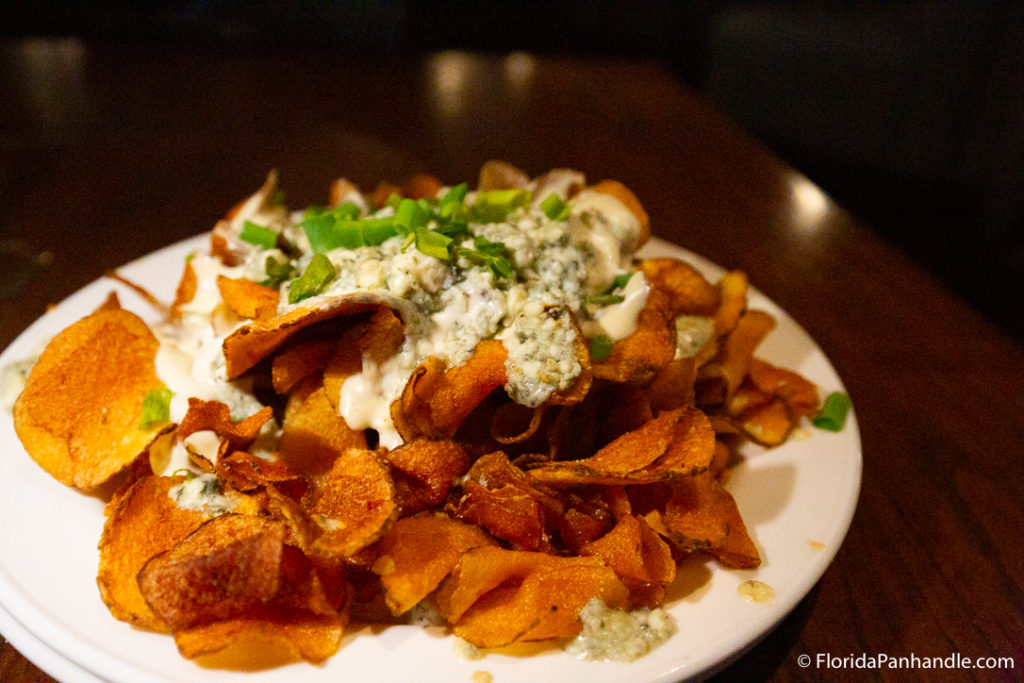 With a trip over to the Grand Marlin Restaurant & Oyster Bar, you can savor all the best seafood flavors while sitting right on the waterfront. At this local upscale restaurant, their chefs always take the freshest island ingredients to great heights by using creative culinary techniques.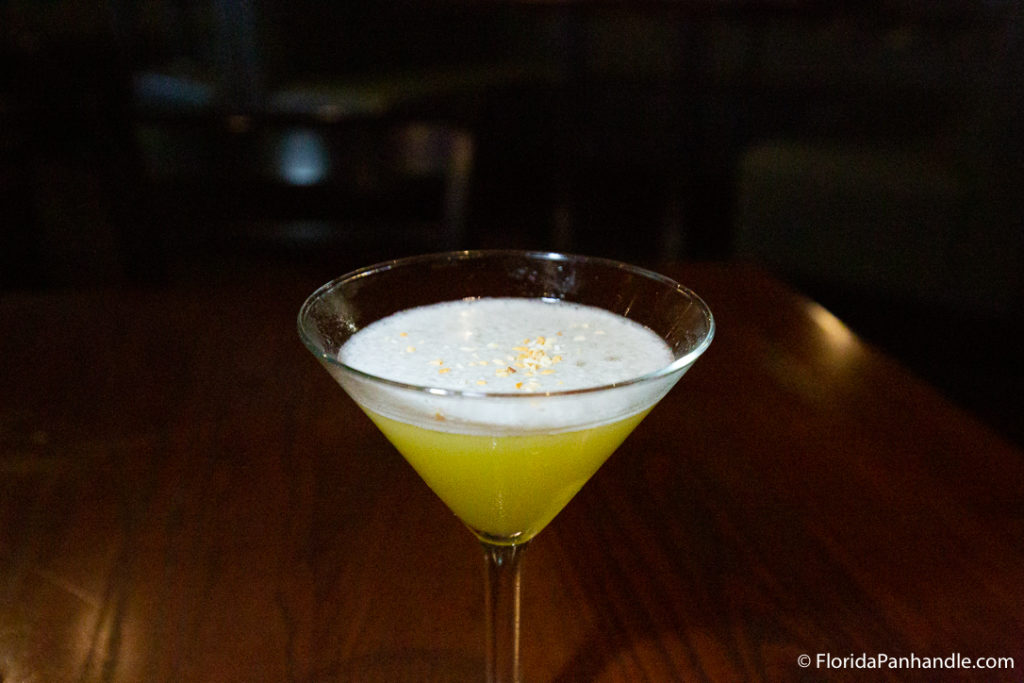 At each visit, plan to grab an appetizer and drink to whet your appetite, like Crispy Lobster Fingers and a Chipotle Pineapple Mojito. Then, go all out with half-shell oysters however you like them, soups and sandwiches of all kinds, or their popular market catch dishes, like Seared Swordfish.
Finn's Island Style Grub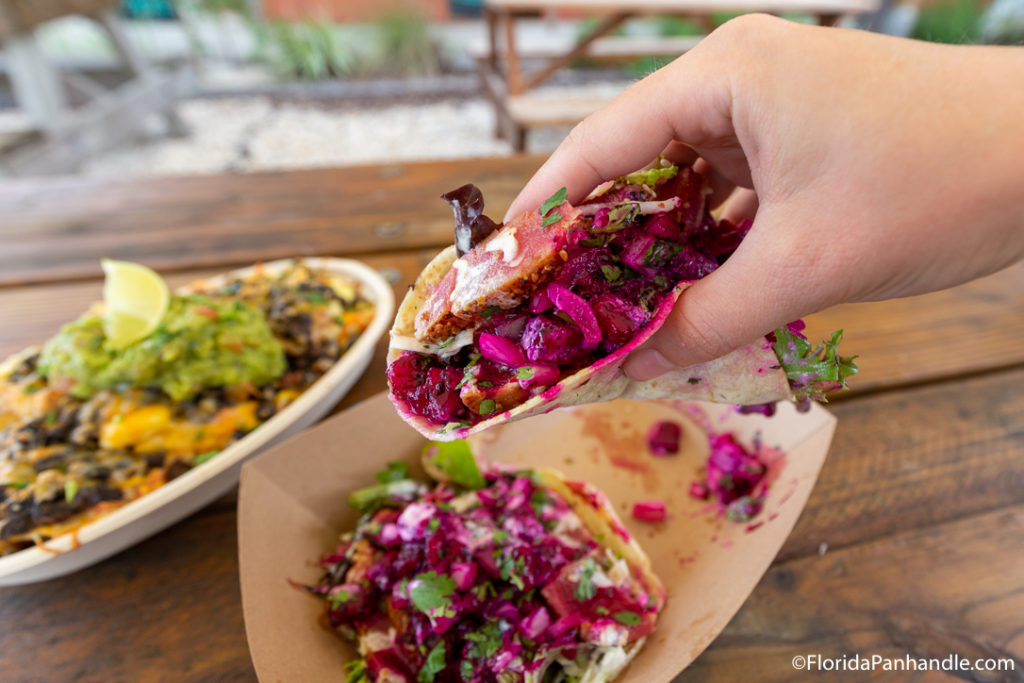 For all the best island flavors without leaving the comfort of Panama City Beach, just jet on over to Finn's Island Style Grub. At this popular eatery, they take quality seriously, putting their all into the creation of every dish.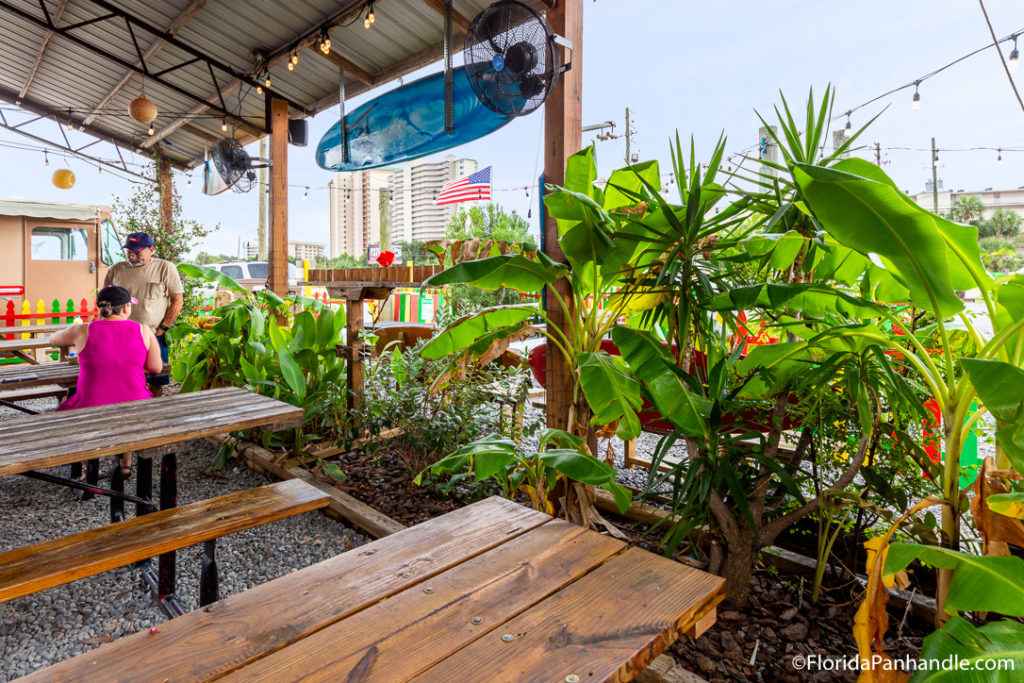 With so many decadent quesadilla, burrito, and taco options on the menu, you really cannot go wrong no matter what you order. If you're unsure, just select the Ahi Tuna Taco, Jerk Chicken Quesadilla, or a Chop Burrito. The Island Style Nachos are a solid choice as well.
Dat Cajun Place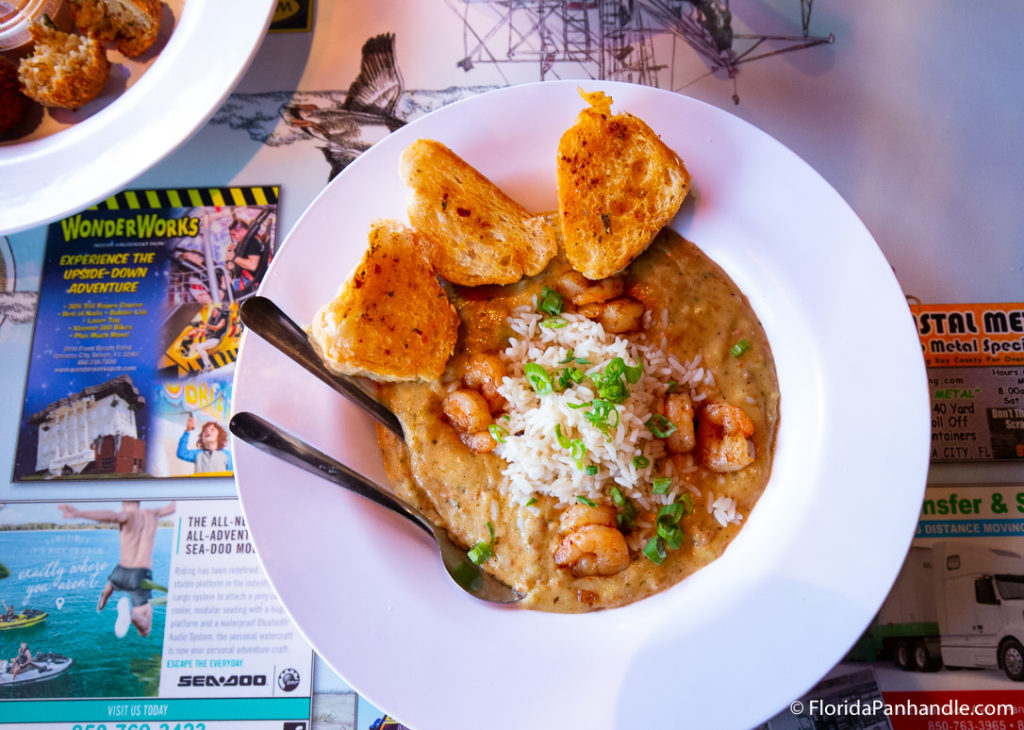 As the name strongly implies, Cajun is the name of the game at Dat Cajun Place. They go big on the bold flavors in everything they make, especially when it comes to the Cajun classics. From Boudin Balls and Crawfish Cake to Bayou Shrimp and Who Dat Rangoons, their starters alone will give you a run for your money.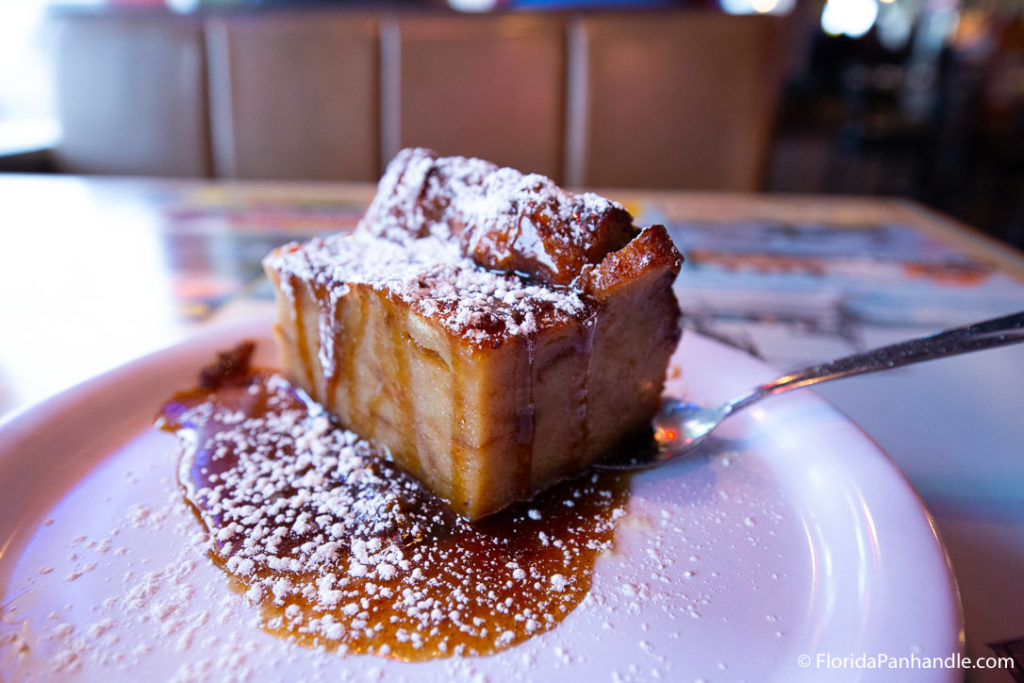 If you can manage to keep room in your belly for more, their entrees are just as noteworthy, especially if you love Shrimp and Lobster Grits. A full oyster bar, po boys, and fried seafood baskets galore will undoubtedly win you over at first bite and keep you coming back for more.
To elevate your culinary journey, invite your friends and family to come along on your explorations of the best places to "eat like a local" in Panama City Beach. With that move, you can make the most of your dining experience and walk away with tons of amazing memories.