They say that pictures are worth a thousand words, and in the case of Panama City Beach, that is absolutely true. From romantic colored sunsets to sapphire blue waters, then add in a sprinkle of delicious treats, and you will not be disappointed when you check out these beautiful photos.
Panama City Beach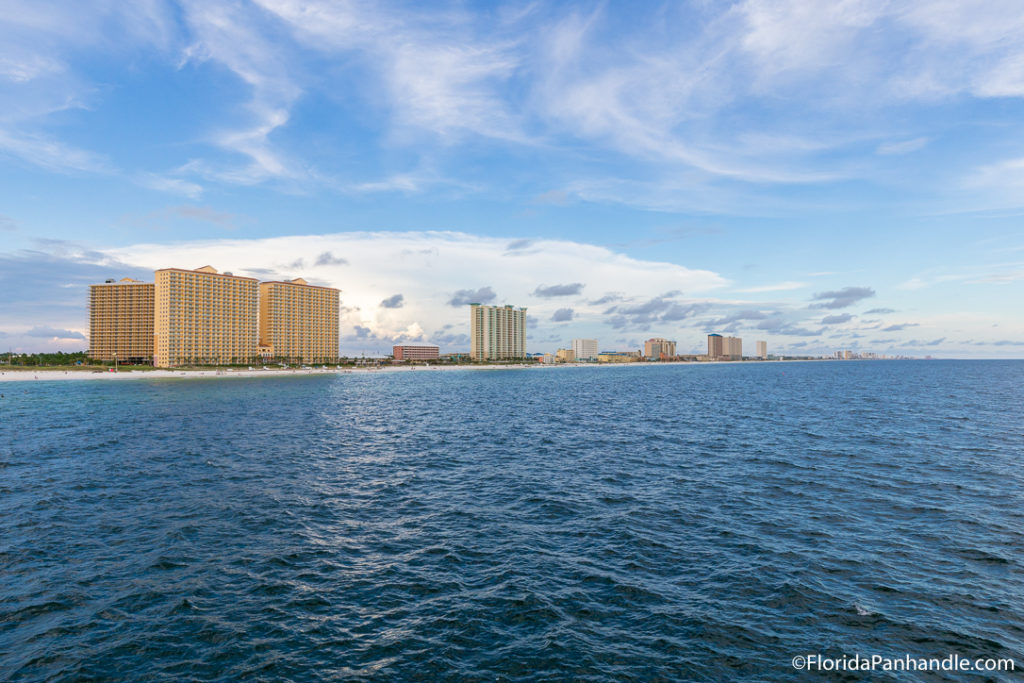 The beauty of Panama City Beach itself often gets overlooked with all of the other amenities and parks that this city has to offer. This beach stretches up to 30 miles–which means there is plenty of open space to park your chair and soak up the ocean blue beauty laid before you.
Shell Island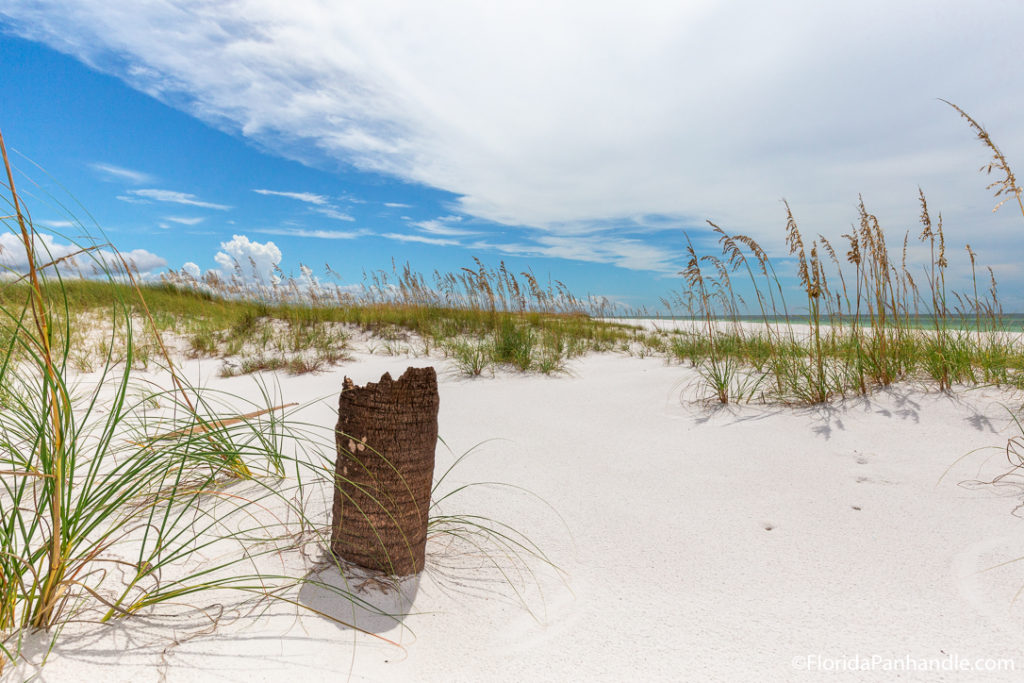 There is something so serene about Shell Island as it extends between St. Andrews Bay and the Gulf of Mexico. Rent a pontoon boat and travel to this quaint barrier island to surround yourself with the soft sands and elegant seashells that lay across this land. Not only do you have the eye-catching grass that greets the shore, but there is also an abundance of wildlife in this area as well.
Enjoy the charm of this island, take the most incredible pictures of the scenery, and hurry back to explore more of what PCB has to offer.
Russell-Fields Pier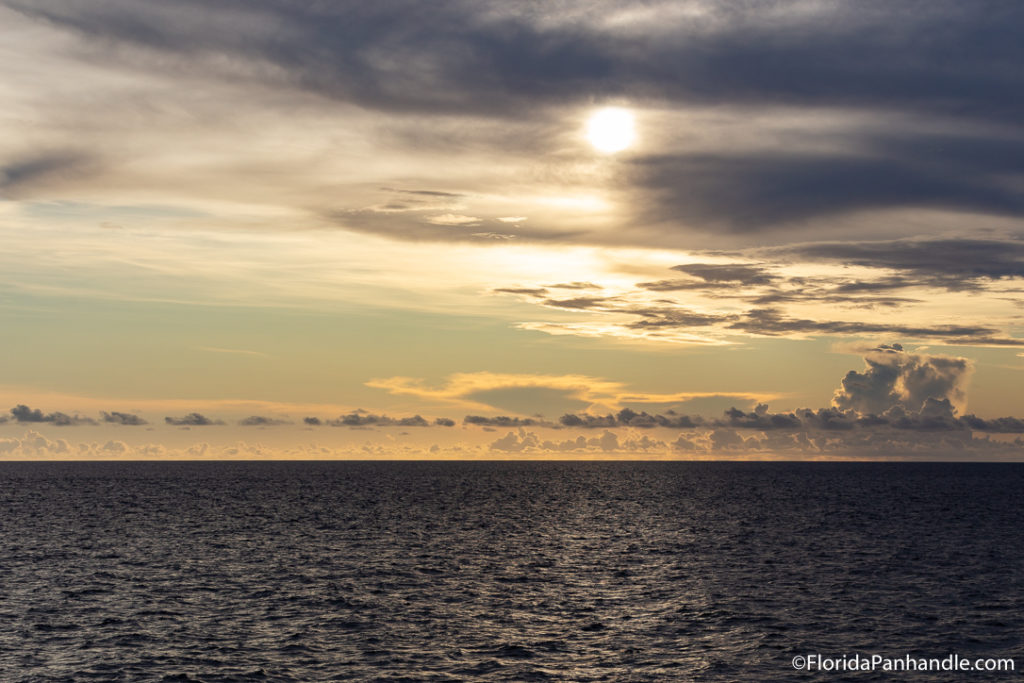 What a view. Russell-Fields Pier is one of the most mesmerizing sceneries of Panama City Beach and it's not hard to see why. Walk along the wooden pier and fish off the edge, or bathe in the magnificent view placed before you. To walk on the pier there is a small fee because of its popularity, but don't worry–even with the other people it still remains very calming for visitors.
St. Andrews State Park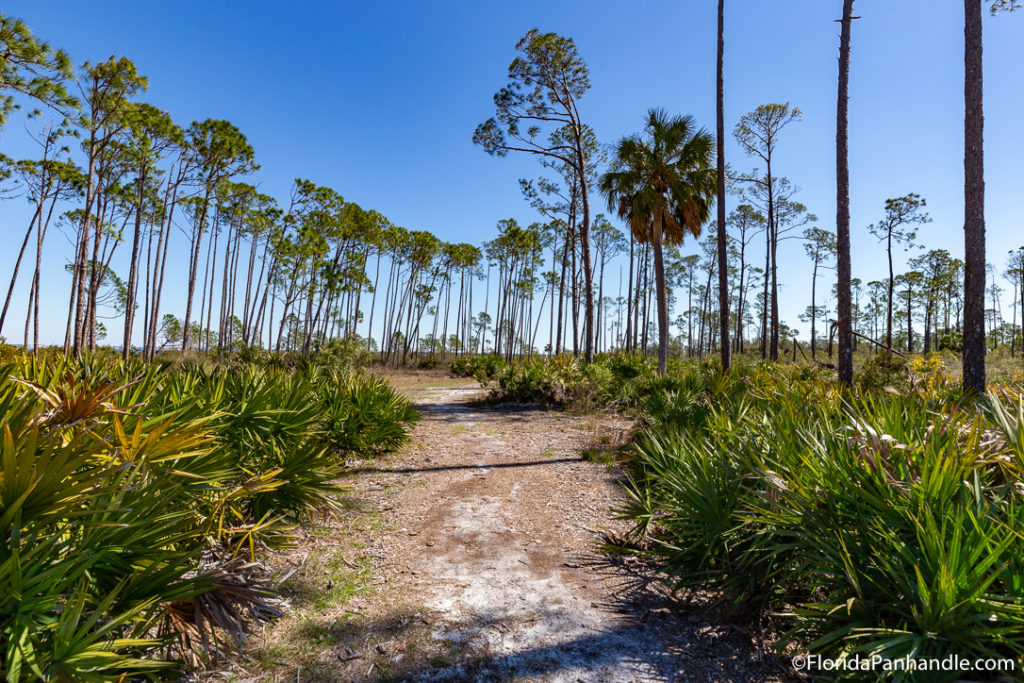 Nature lovers will completely adore St. Andrews State Park. With walking trails, paved roads for biking, areas for kayaking and boating, this park is the ultimate go-to for outdoor activities. This park is open year-round, so don't fret about you coming at the wrong time.
With many tall-standing trees and an ample amount of nature, it holds the perfect opportunity for picture-perfect visits and peaceful downtime.
Island Time Sailing Cruises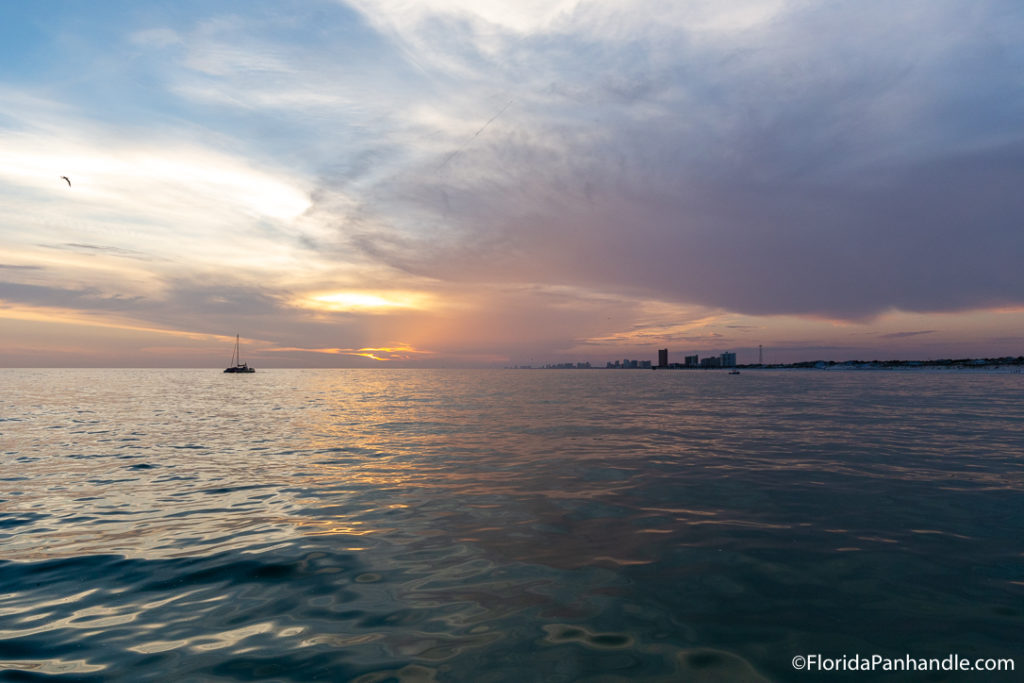 One cruise that should not be missed, Island Time Sailing Cruises offers a variety of cruises for the perfect vacation. Of course, a perk being witnessing sunsets on the water which is a completely different type of feeling than back onshore. Another awesome thing about Island Time Sailing Cruises is the opportunities to see the amazing ocean creatures!
Spotting dolphins and other sealife amplifies the experience onboard, though not always guaranteed. So, sit back and keep an eye out during this one-of-a-kind adventure and you will be sure to have a wonderful time.
Oaks by the Bay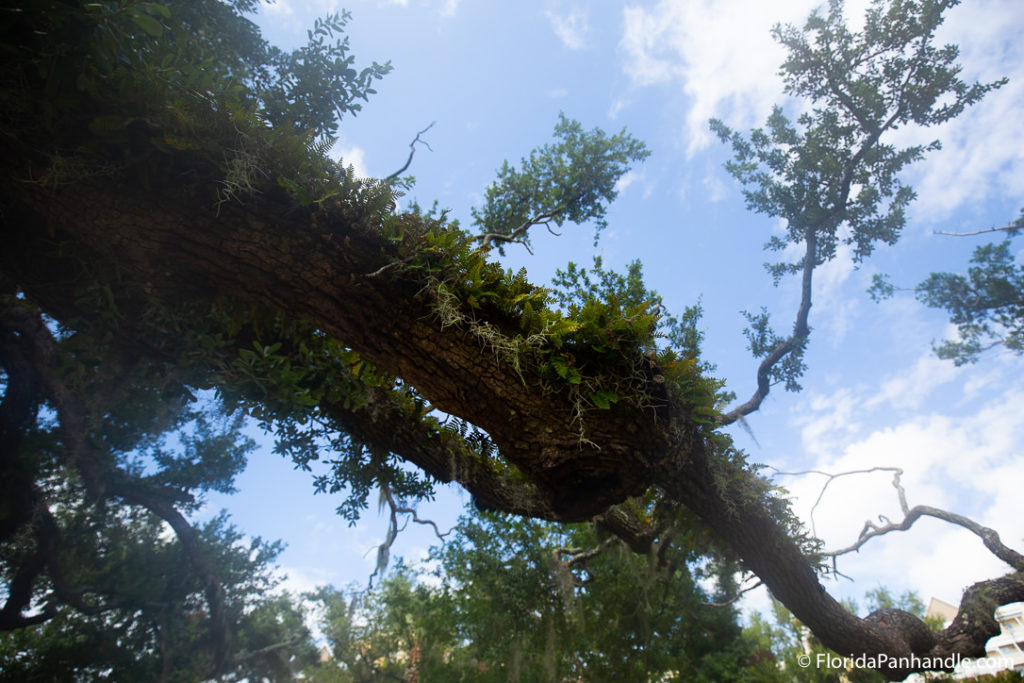 When you are in dire need of a park with an escape mentality, Oaks by the Bay is the place to go. Gaze upon the trees and hermit crabs as you stroll along this wildlife-filled creation. A picture-perfect location because of its sunsets, its oak tree, and its boardwalk.
This is the getaway spot that you have been searching for.
Panama City Conservation and Wetland Park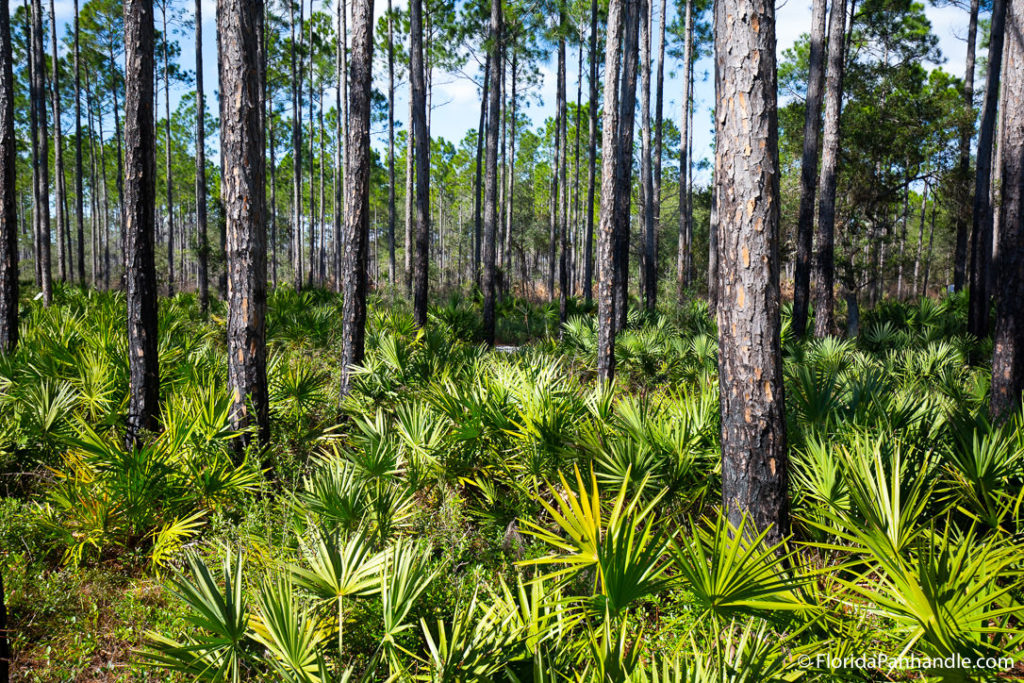 Get lost between the trees and greens at the Panama City Conservation and Wetland Park. 24 Miles of pure bliss that will automatically make any picture a dreamland. This park has eight different boardwalks and is full of different hiking trails, so there are plenty of areas to look upon and appreciate its natural elegance.
Ponce de Leon Springs State Park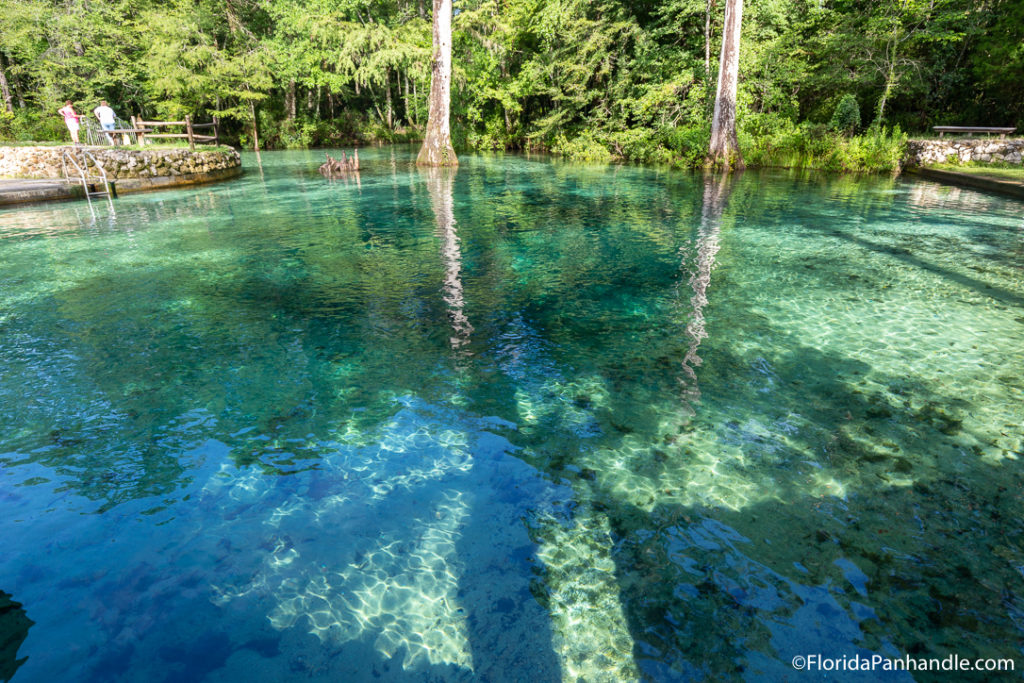 This crystal blue water invites you to jump in with just a picture. Ponce de Leon Springs State Park offers swimming and snorkeling while you are surrounded by this evergreen scenery. This spring stays roughly 68 degrees Fahrenheit year-round–So, in the wintertime, you might want to bring something a little bit warmer–but this lounging area still remains to be one of the most picturesque spots in Panama City Beach!
The Skywheel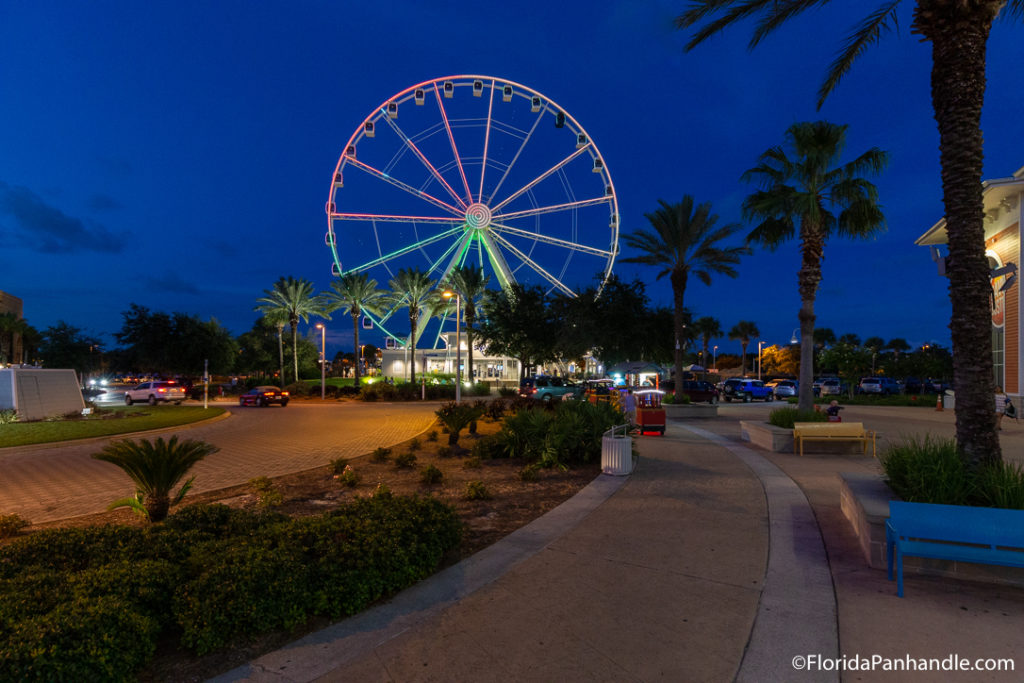 The Skywheel lights up the night sky perfectly as it soars 200 feet over Panama City Beach. Just as breathtaking on as it is off, this wheel offers views that are hard to forget. Walk along Pier Park and step up to ride. This is one attraction you won't be able to get enough of.
Airboat Adventures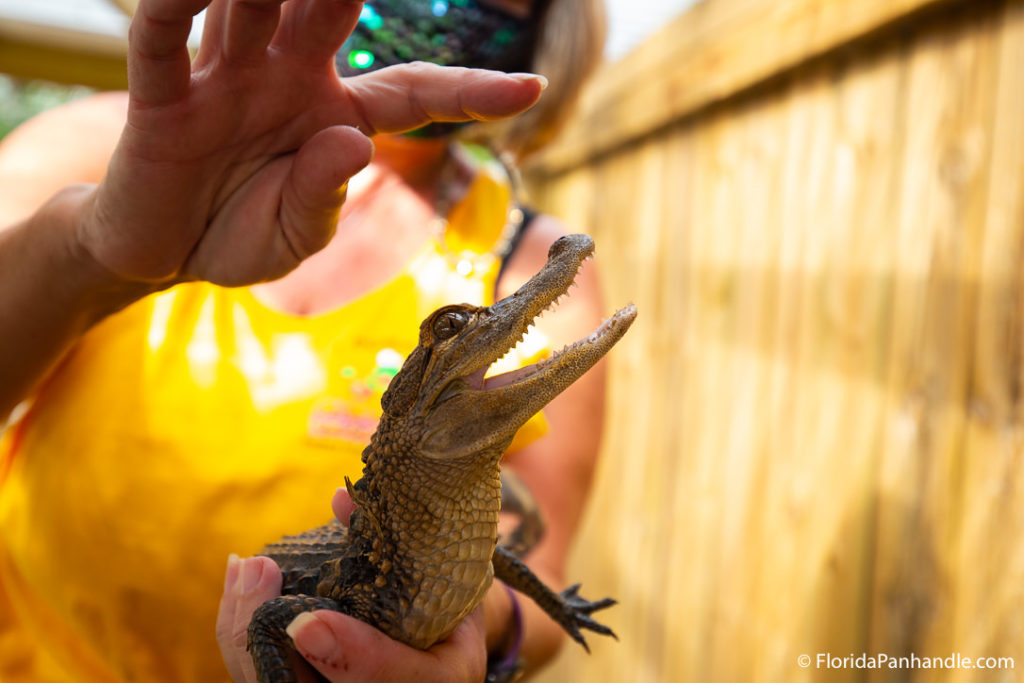 Yes, Florida does have alligators. In fact, Airboat Adventures lets you take a swamp tour to witness these creatures in real life! This picture is a perfect example of how exciting this tour could be if you are up for a little thrill-seeking. Meet alligators that respond to voice commands and work your way through marshes to spot native wildlife creatures. You will not be disappointed with this incredible experience!
Gulf World Marine Park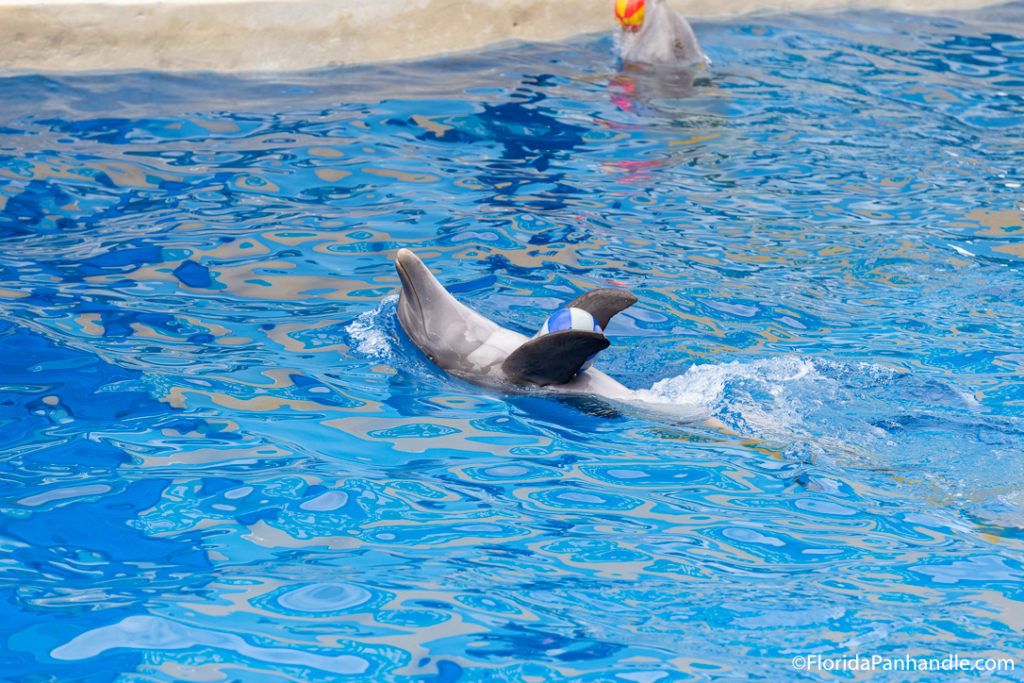 Animals and sea life in Florida really are fascinating. Gulf World Marine Park is the best location to witness dolphins swimming and playing in the water. Observe and learn about these adorable marine animals, and if you're up for it, personal experiences are an added bonus at this PCB attraction!
While Panama City Beach's attractions contain some of the most incredible and awe-inspiring photos, we cannot forget about the photos that come from the delicious food and restaurants in the area as well!
The Yard Milkshake Bar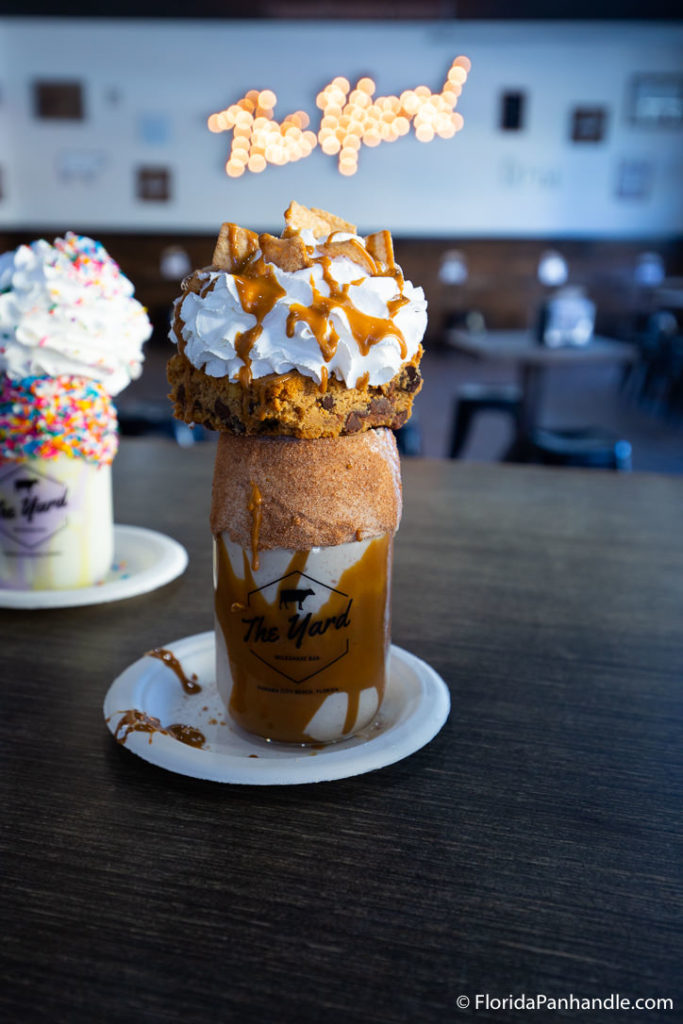 Talk about a picture that melts in your mouth. The Yard Milkshake Bar has the most unique milkshake creations that you will have to see to believe. Do not be surprised if you order a shake and it comes with a donut or an entire slice of cheesecake! A must for a picture-worthy treat.
Bayou Bill's Crab House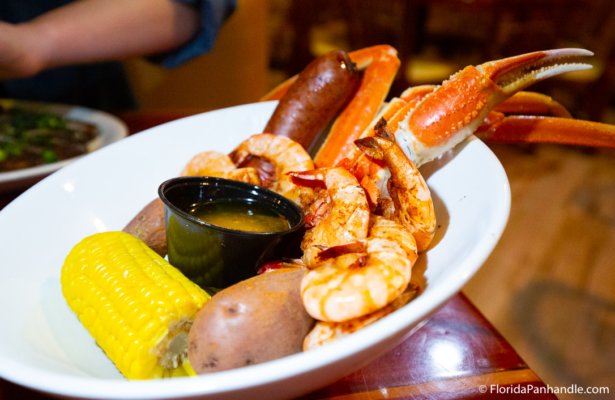 We can taste the buttered crab…can you? Bayou Bill's Crab House is a seafood experience to remember! It's no surprise that this place is one of the most incredible photos when it comes to food because they truly know how to create a true dining experience. A local favorite eatery, this kid-friendly restaurant will have you coming back for more.
The Pour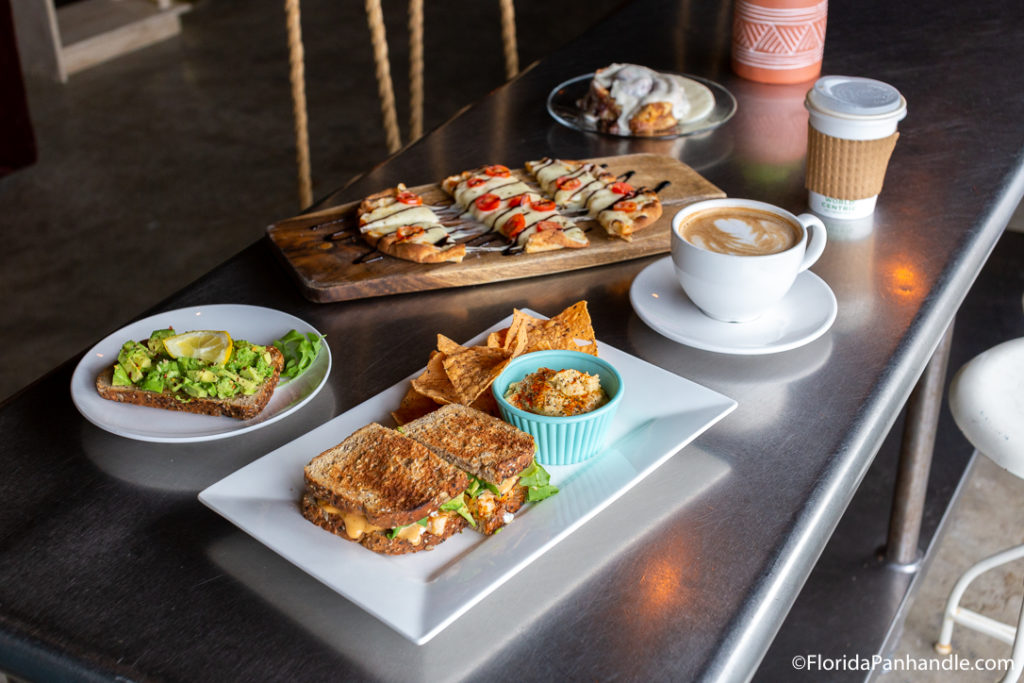 We'll take a little bit of everything in this photo. The Pour offers delicious bites alongside their coffee–all the while making a difference in their community. Not only does this establishment have an inviting environment as well as flavorful food, but it also has a non-profit that aims to make a difference in Panama City Beach. Talk about feeling inspired every time you enter and leave this place!
The Craft Bar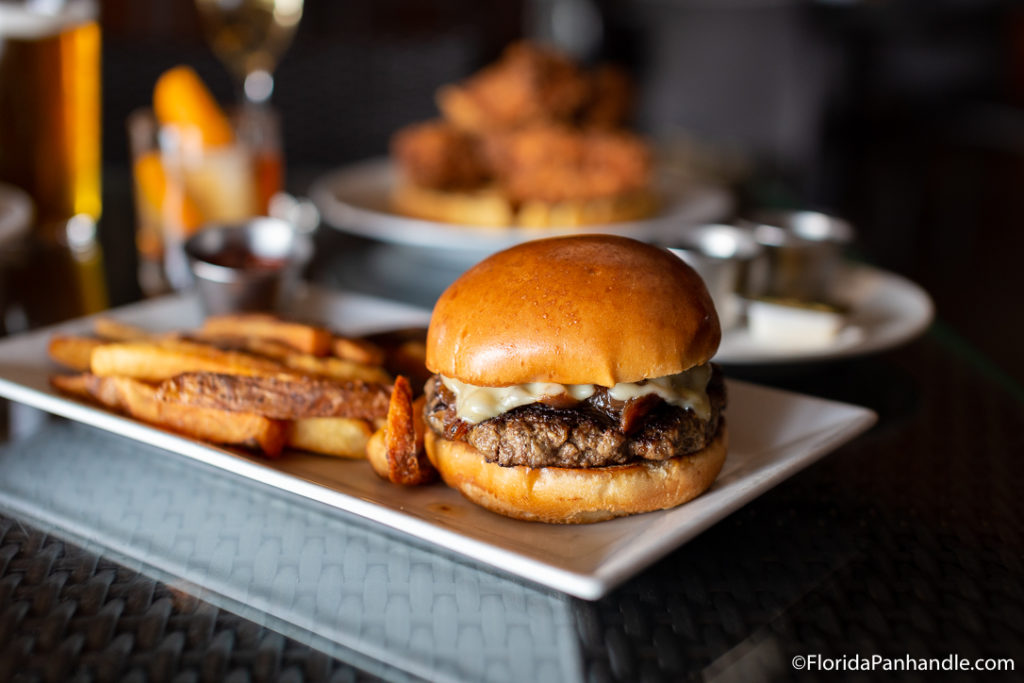 Burger Heaven: The Craft Bar delivers an upscale gastropub with a flare of specialty cocktails and high-quality food. Our eyes are squarely focused on this delicious burger full of flavor–need we say more?
Moe's Original Bar B Que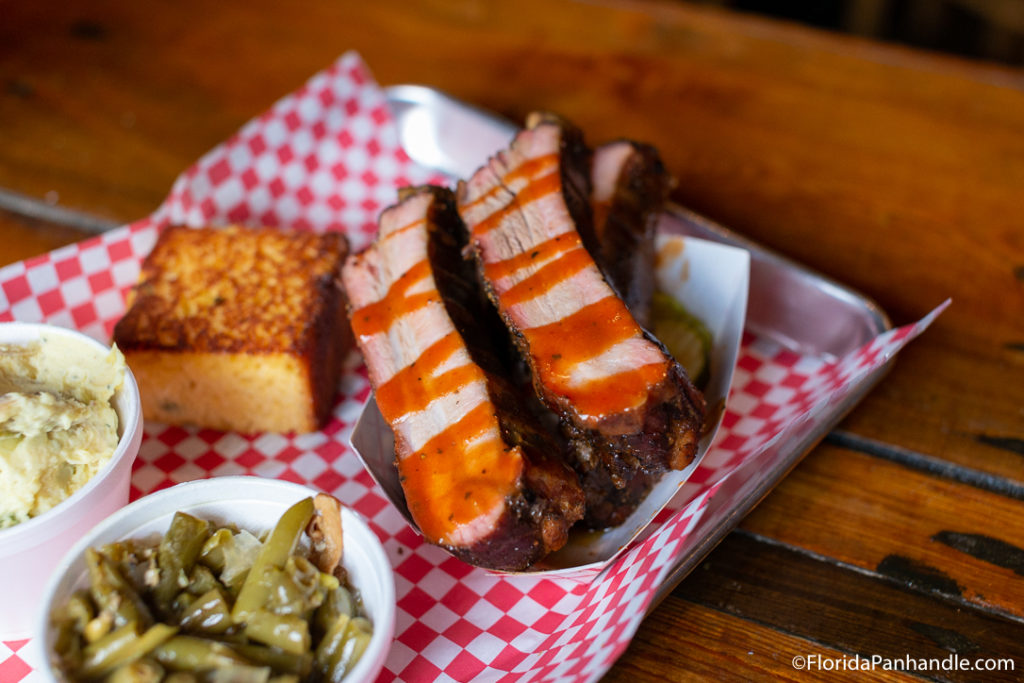 Bar B Que can be tricky in a beach town but have no fear, Moe's Original Bar B Que is here to satisfy your smoked needs! With a killer patio and an appealing interior, this is the place to be. Get that sauce drizzled on, enjoy some ribs or some smoked chicken wings, and fall in love with this tasty joint.
Jesse's Place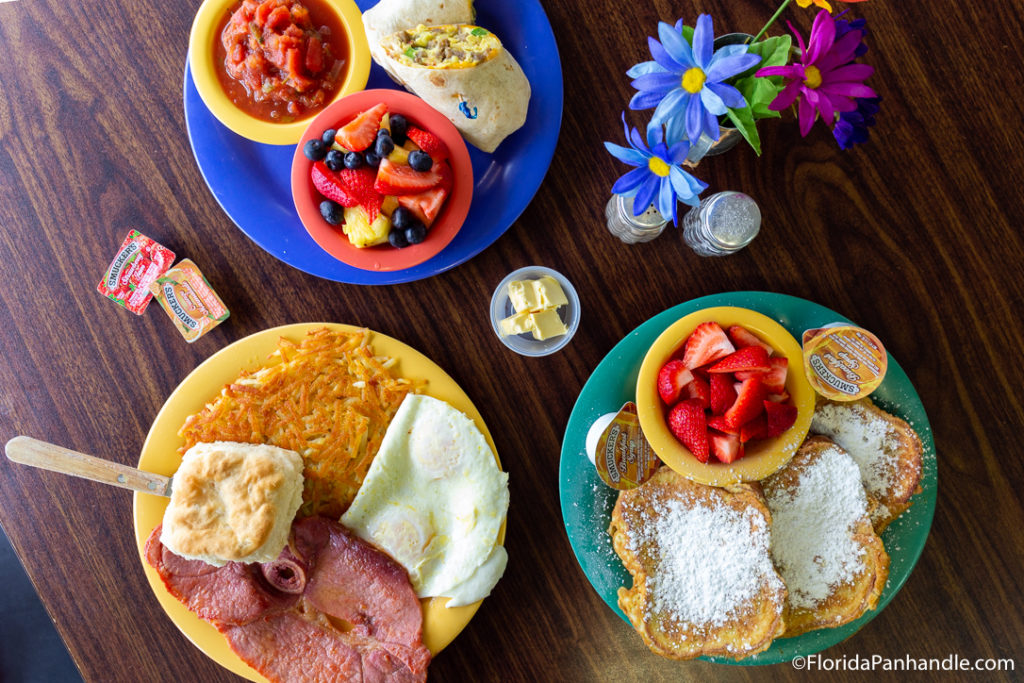 A little bit of everything, Jesse's Place is the perfect brunch spot while you're visiting Panama City Beach! Each plate is delightfully colorful as it makes its way from the kitchen to your table. Slather your country-fried steak in gravy and bring on the powdered sugar for your french toast–this is what brunch is made of!
From waters and sunsets to piling on plates of sweet treats and smoked meats, these pictures describe why everyone loves to visit Panama City Beach. Pick out the best spot to take a stroll and read a book, then splurge on some appetizing meals for the ideal vacation of your dreams.