Although the beaches across the Florida Panhandle are truly gorgeous and offer endless chances to enjoy the sun, sand, and surf, most are not a place to get away from it all. As you waltz upon your beach of choice, more often than not, you'll discover that tons of other people had the same idea. Thankfully, there are several beaches that do not always get that level of attention, giving you a chance to bask in the beauty of the natural landscape without the crowds getting in the way. Looking for the perfect secluded beach to enjoy your vacation? We've got you covered.
To help you find those quiet getaways, here's a look at the top 10 secluded beaches in the Florida Panhandle.
St. George Island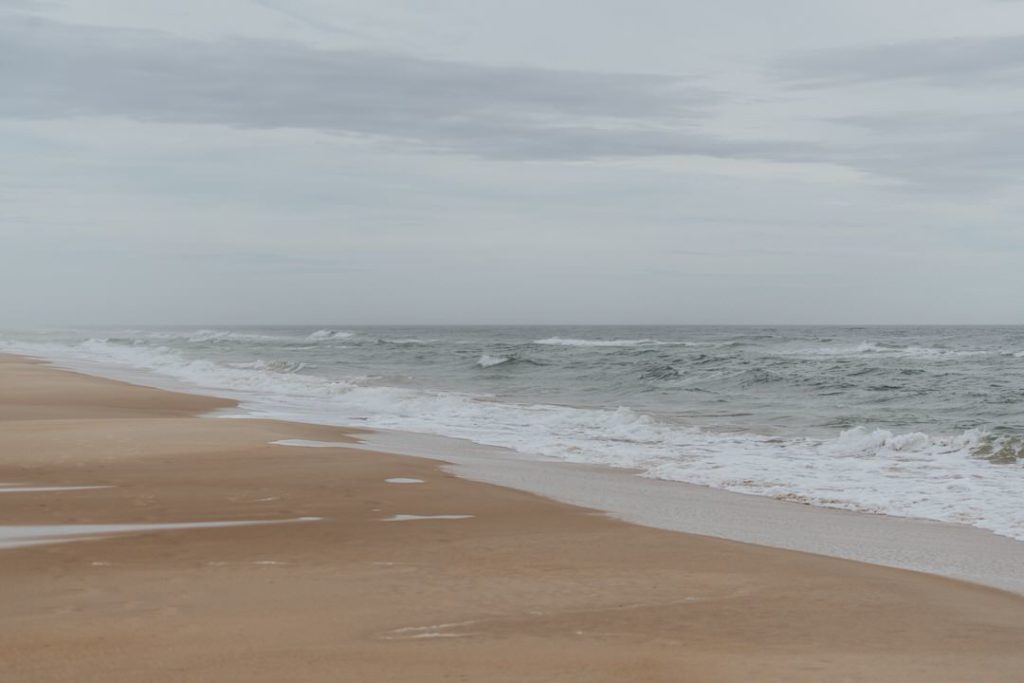 With 28 fabulous miles of white sandy beaches to explore, St. George Island serves as a private spot to simply enjoy all the barrier islands have to offer. Whether you want to soak in the sun, swim in the surf, or go fishing, you are sure to enjoy all your favorite activities at your own pace.
With its waves pushing up fantastic finds on all its shores, it is also a great place to admire beautiful seashells, driftwood, and so much more. If you are keen on seeing wildlife in action, you can set your sights on the marshlands to check out all the creatures in their natural habitats.
Once you're ready to get back to civilization, refill your energy with a stop at locally owned and operated restaurants, like Blue Parrot Ocean Front Café or Aunt Ebby's Ice Cream. But if you'd like to stay in seclusion for a while longer, grab a private beach cottage rental and get cozy while enjoying the fantastic views of the Gulf.
Santa Rosa Beach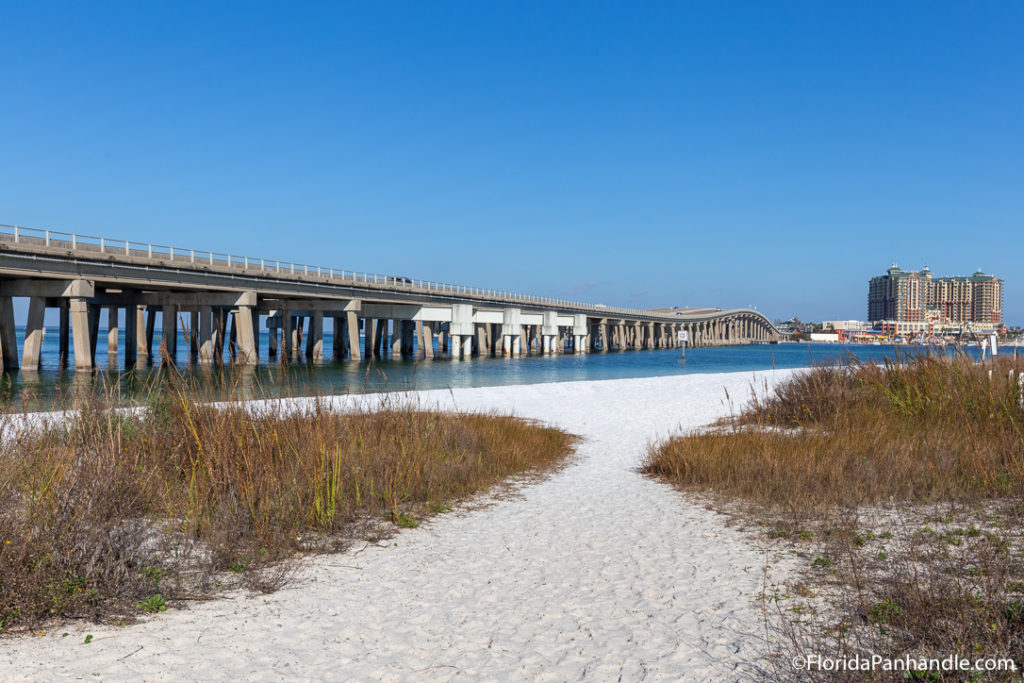 Santa Rosa Beach offers phenomenal views of the glistening Emerald Coast from its secluded sandy shores. As you explore the coast, you can take in the beauty of Choctawhatchee Bay and the Gulf of Mexico, which extends as far as the eye can see.
Although it is a busy beach neighborhood, its 26-mile coastline offers plenty of places to get away from it all. If you want to go even further into seclusion, you can go from the beach to the Point Washington State Forest, which boasts 15,000 acres to explore. While there, you can check out the historic Wesley Mansion located in the heart of Eden Gardens State Park.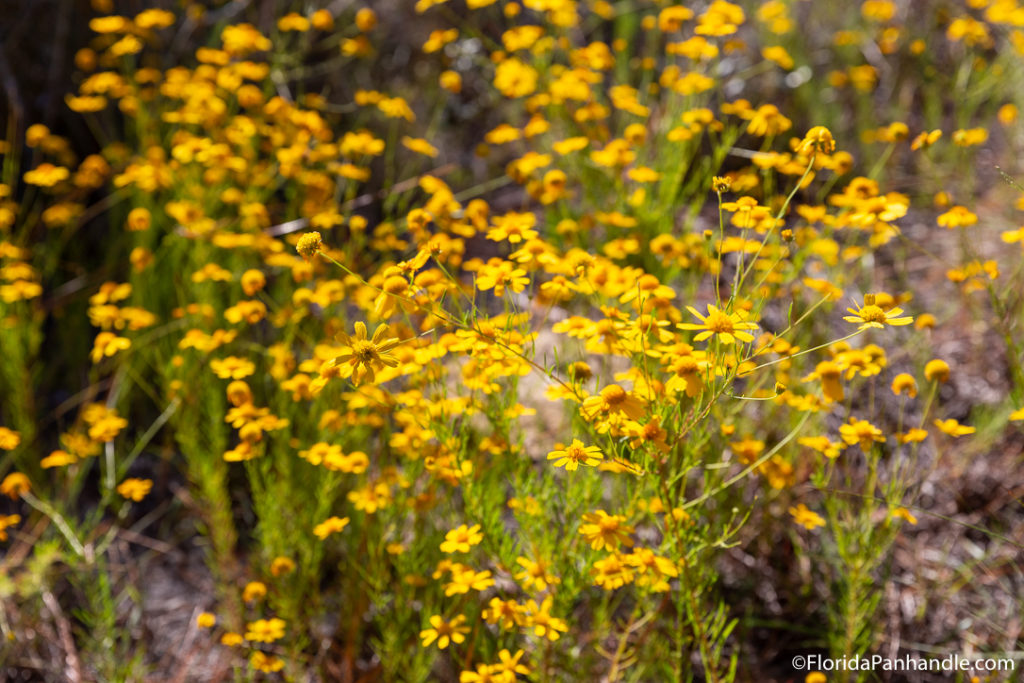 If you'd like to stay near the water, you can bust out the paddleboard to get a closer look and break out the fishing gear to see what's biting. Don't have any luck getting a catch that day? No worries, you can just go over to one of the many seafood restaurants nearby, like Bayou Bill's Crab House along Highway 98.
Sandestin Beach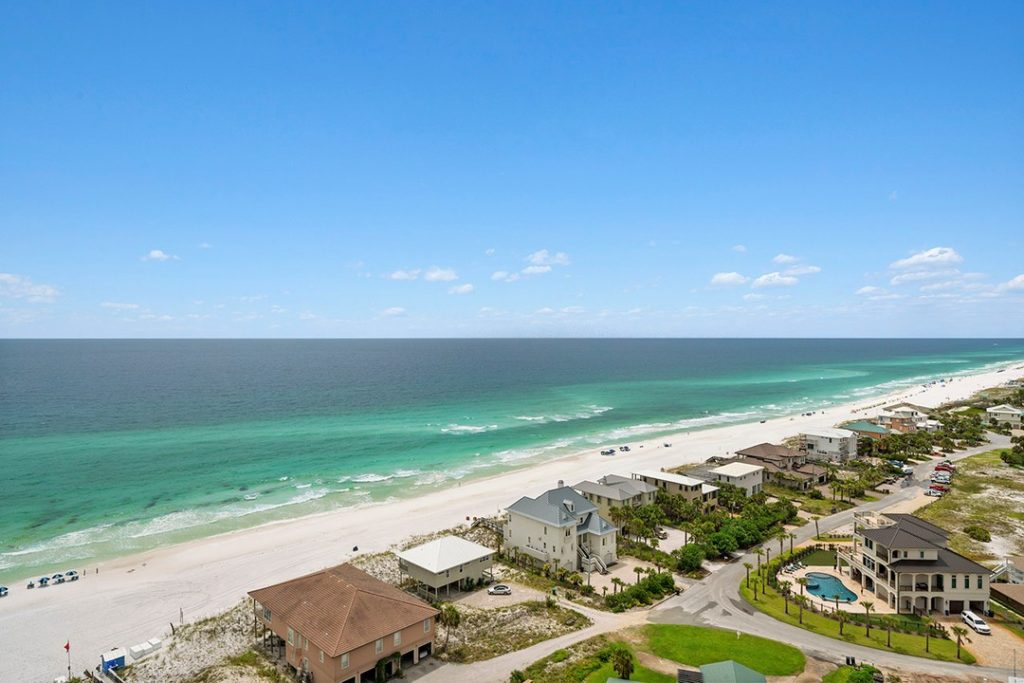 When you want to soak up some of the best, secluded beaches of the Sandestin area, all you have to do is jet over to Sandestin Beach. Although it's part of a 2,400-acre resort, you will have plenty of room to stretch your legs and take in the breathtaking sights in private.
If you just want to lounge in the sun, you can rent a beach chair and pick out a secluded spot anywhere along the seven-mile coastline. Or you can fish in the surf, hop waves along the coast, or even explore the waterways on your very own personal watercraft.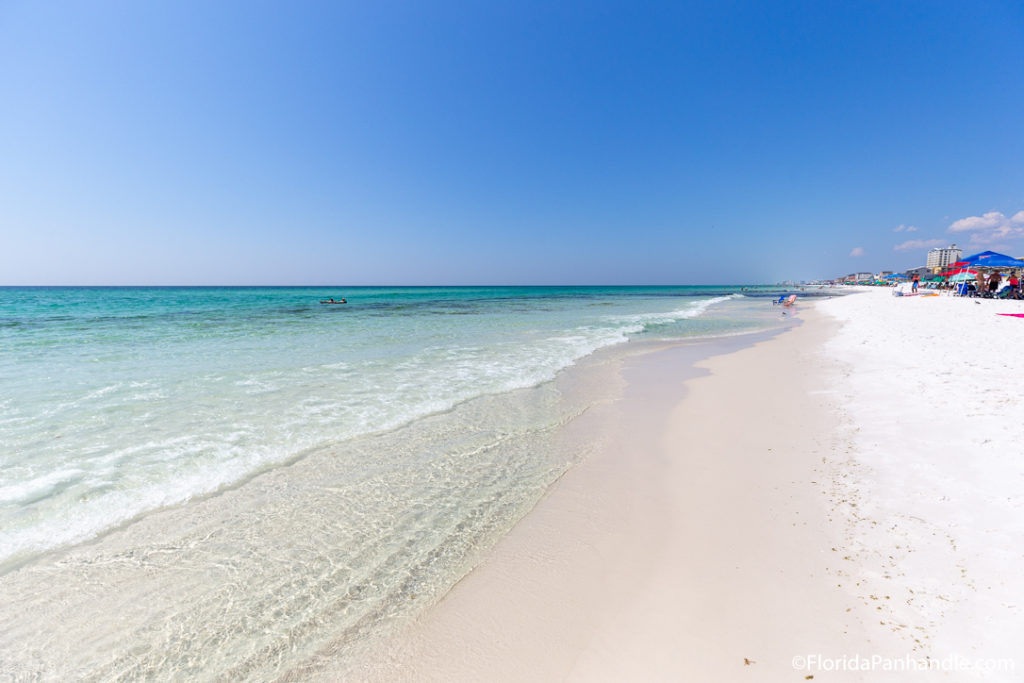 Once you're finished with your daytime adventures, snag a seat on the Solaris Dinner Cruise for a bite to eat and a chance to enjoy even more spectacular views. As it cruises along the Choctawhatchee Bay, you can gaze upon the stars, dance your heart out, or just find a quiet place to sit and reflect on your adventures.
Seaside Beach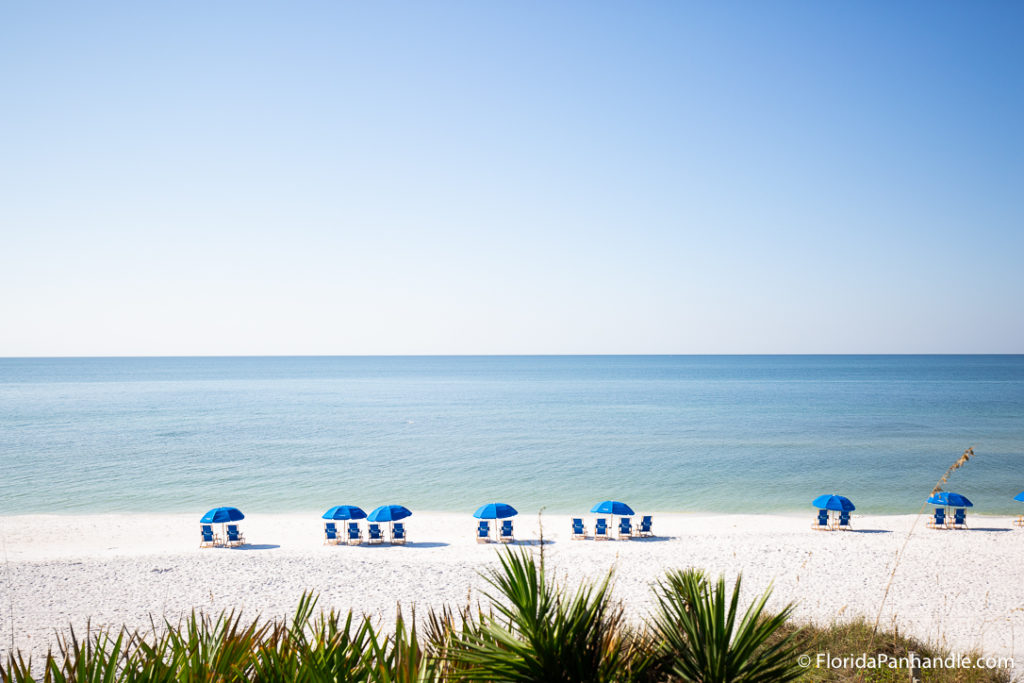 Known best as the filming location for The Truman Show, Seaside Beach features miles of secluded beaches and so much more. Upon arriving at this planned beachside community, you can head straight to the coast and spend your day swimming, beachcombing, and soaking in the sun.
If you'd like to stick around town for a bit first, you can explore the shops, and restaurants, and even catch a show at the amphitheater before heading out to enjoy a quiet day on the beach. You can also rent a bike and ride it along the beach road to work off your energy and get ready to relax in the sunshine for the rest of the day.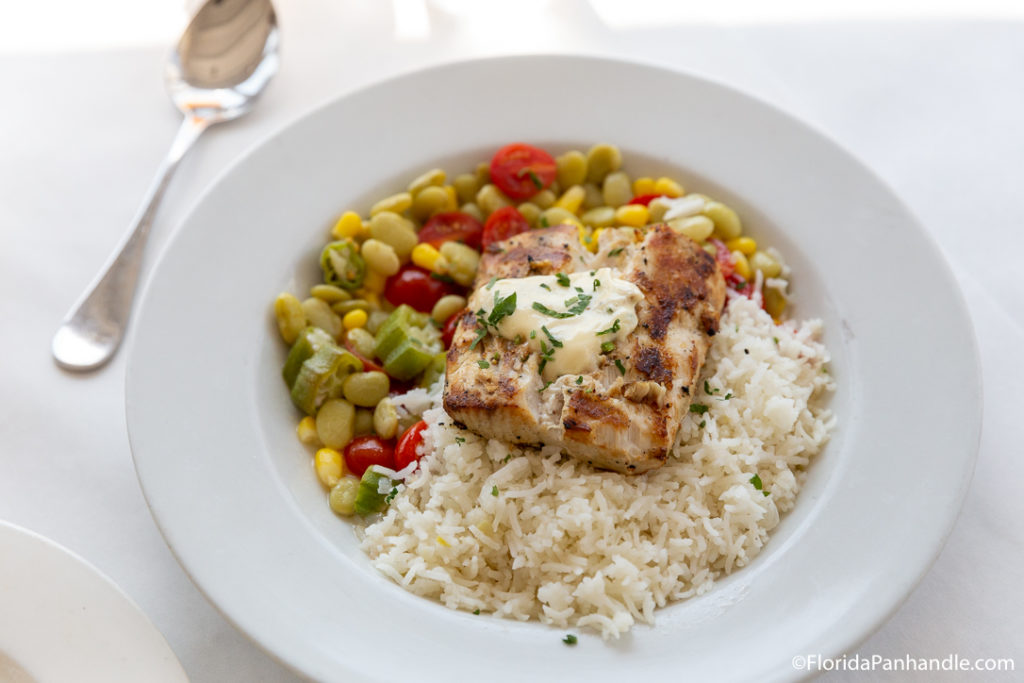 At the end of the day, get a cool, refreshing drink and a hearty meal at Bud & Alley's Waterfront Restaurant & Bar or any of the other nearby eateries. You can even take your food to go and enjoy it on the beach while watching the sunset move over the horizon.
Shell Island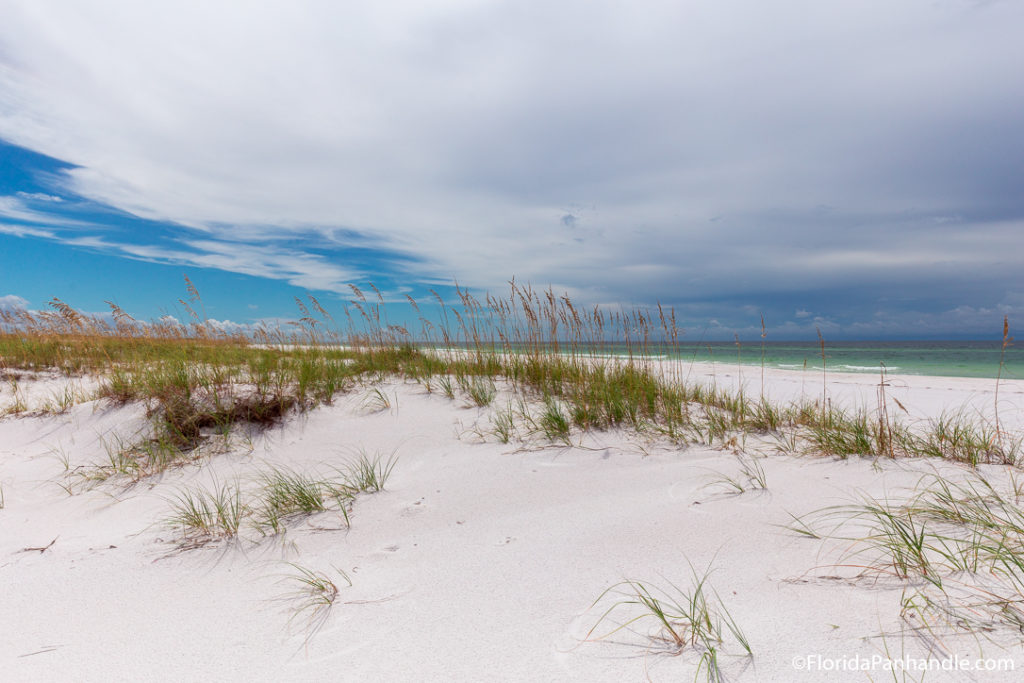 From St. Andrews State Park, you can hop on the shuttle to reach Shell Island for a day of private beach adventures. One of the most secluded beaches in the area, the island serves as the prime place to go swimming, surfing, and paddleboarding to your heart's content. You can even grab a kayak rental to explore all along the seven-mile barrier islands at your own pace.
Before you go to the island, get all the beach toys, snacks and drinks, and other supplies you need from the Jetty Store. After that, you can grab a seat on the shuttle and make it to the island in minutes. Once you're there, set up your coolers and chairs to snag a spot all your own, and then get on with the fun.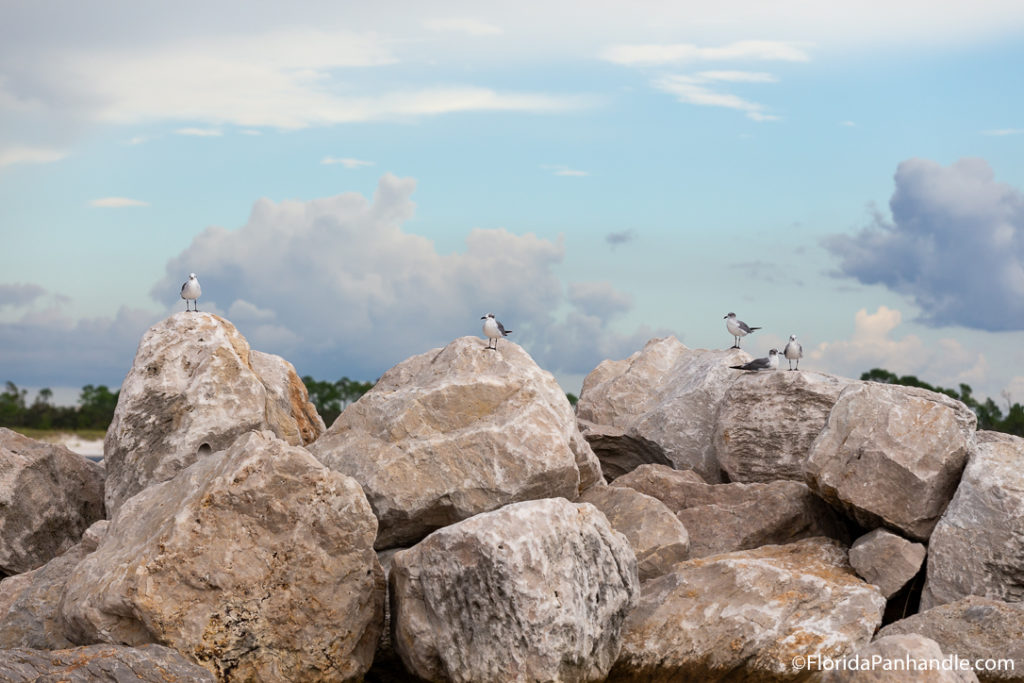 You'll want to save some time in the day for a dolphin cruise to see all the beautiful creatures that call the island waters their home. On that cruise, you'll get to hop aboard a pontoon boat and watch as the dolphins put on an amazing show to remember.
Cape San Blas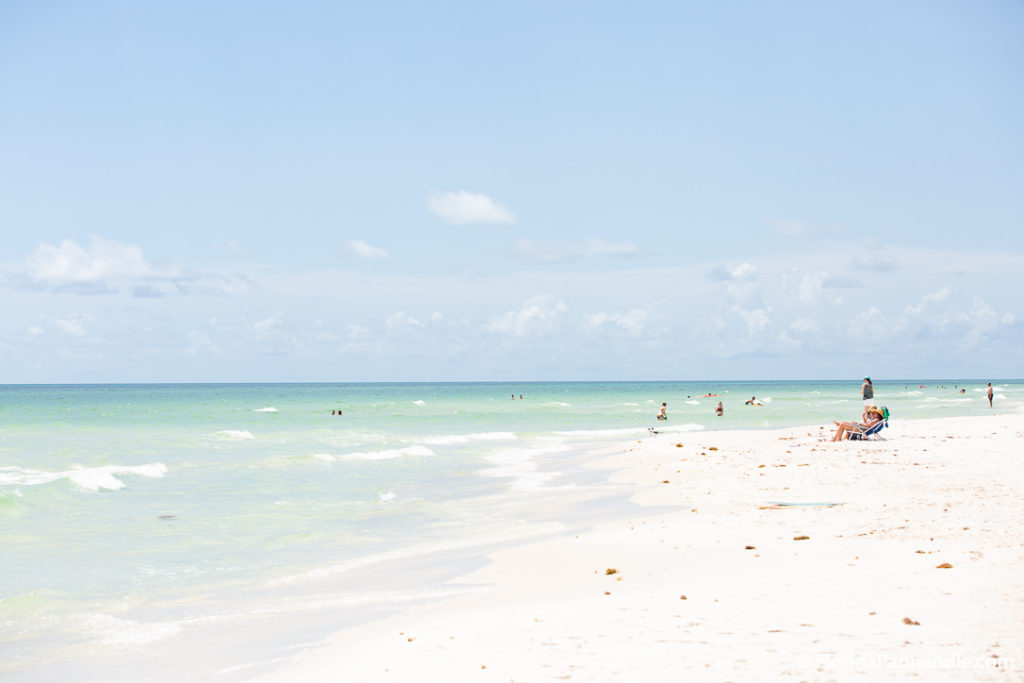 A visit to Cape San Blas gives you the unique opportunity to experience the magic of Florida's secluded beaches by horseback. As you mosey down the coastline, you'll get to see just why this place is well-known as a top vacation paradise.
In addition to the superb views of the miles of sandy beaches and emerald-green waterways, you'll undoubtedly have a chance to see wildlife moving amongst the trees and birds flying overhead. Although recent storms resulted in the relocation of the lighthouse, you can still catch sight of its towering presence as you travel a few miles down the coastline.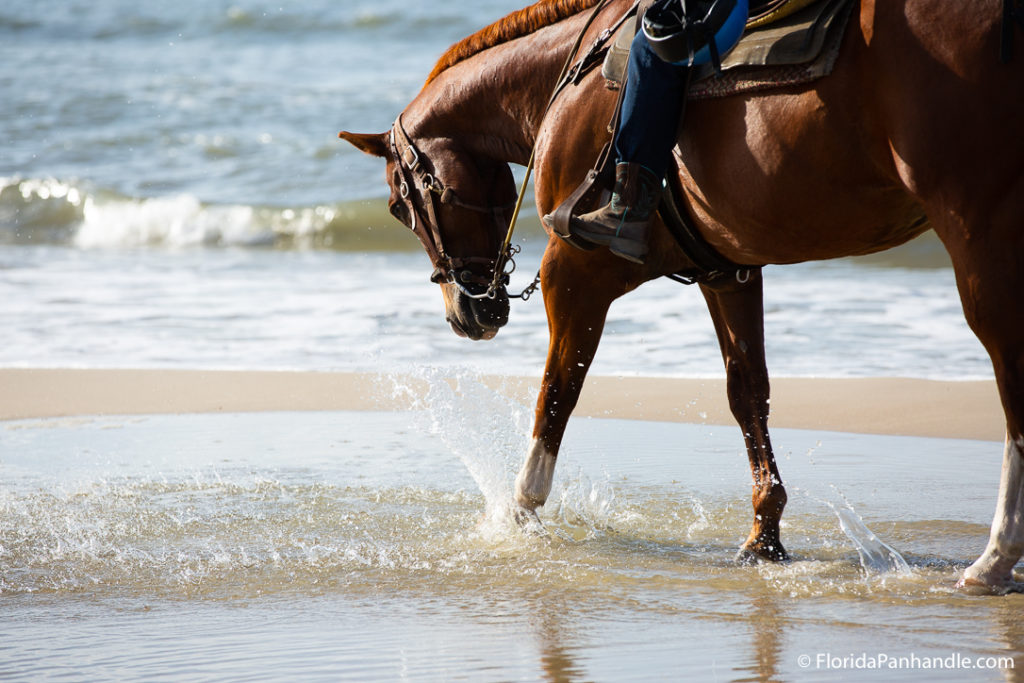 Once you tire of all your beachside explorations, you can hop on the 30E to reach chill eateries, like the Scallop Republic. While there, you can dine on all the delicious flavors of the Gulf Coast, including decadent scallops, of course.
Perdido Key Beach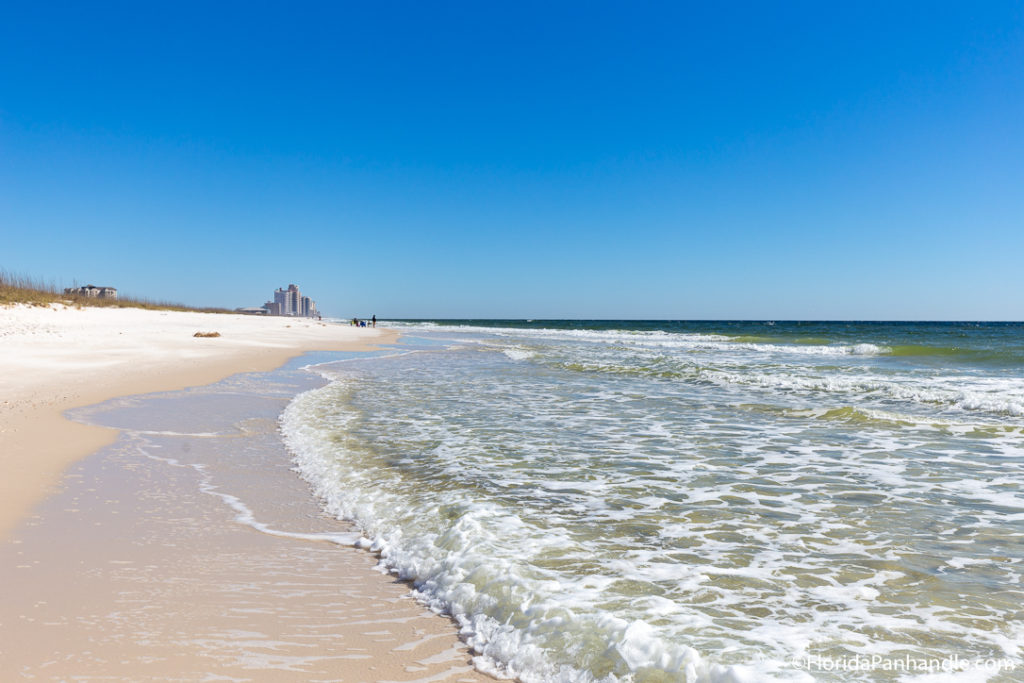 As its name implies, Perdido Key Beach boasts a lost island aesthetic that makes it feel like a getaway all your own. Both humans and wildlife can quietly coexist in this space, as they enjoy all the wonders that the sand and surf have to offer.
The rolling sand dunes are a spectacular sight all their own as is the expansive view of the Gulf waters. Opposite the waters is the impressive wetlands that serve as home to tons of stellar creatures from armadillos to black bears, although they largely stay hidden from view. Bald eagles, raptors, and other amazing birds are best known for putting on a show for those who spend the day exploring the wetland trails.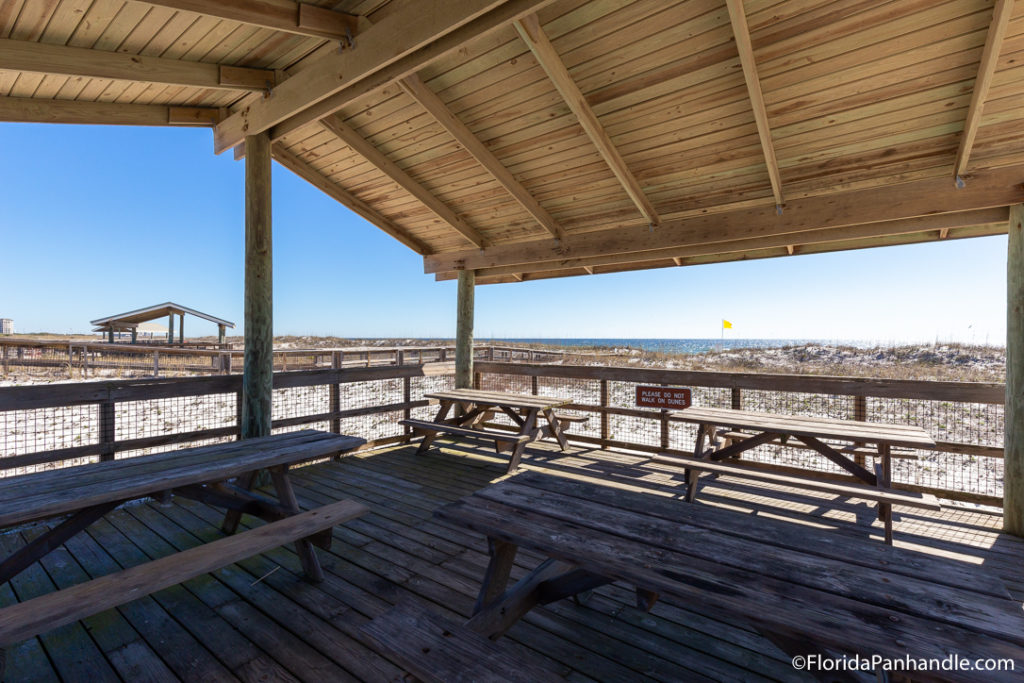 After spending the day enjoying the secluded beach and wetlands, you can zip into downtown Pensacola for dinner and drinks. Or you can stay close with a trip up Gulf Shores Parkway to find a great meal and even grab a hotel room, and then go back out to the beach the next day as well.
Grayton Beach State Park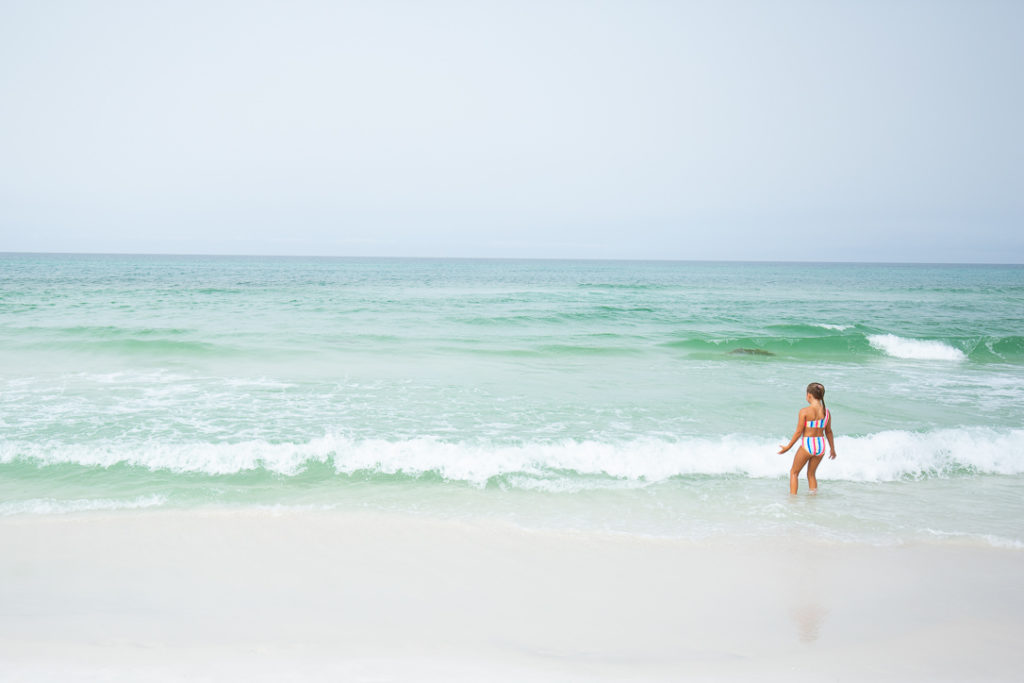 Grayton Beach State Park boasts a quiet, inviting atmosphere that makes you feel like you're in a tropical paradise. You can visit for the day or even set up for an overnight stay at their comfortable campgrounds or cabins inside the state park.
Although the beach springs to life as the vivid sunrise comes over the horizon, it never feels overcrowded. Visitors stay spread out as they play in the surf, build sandcastles, or just watch the waves come rolling in. For a little bit more quiet solitude, you can grab a kayak and paddle along the Western Lake, which offers more than 100 acres of space to explore.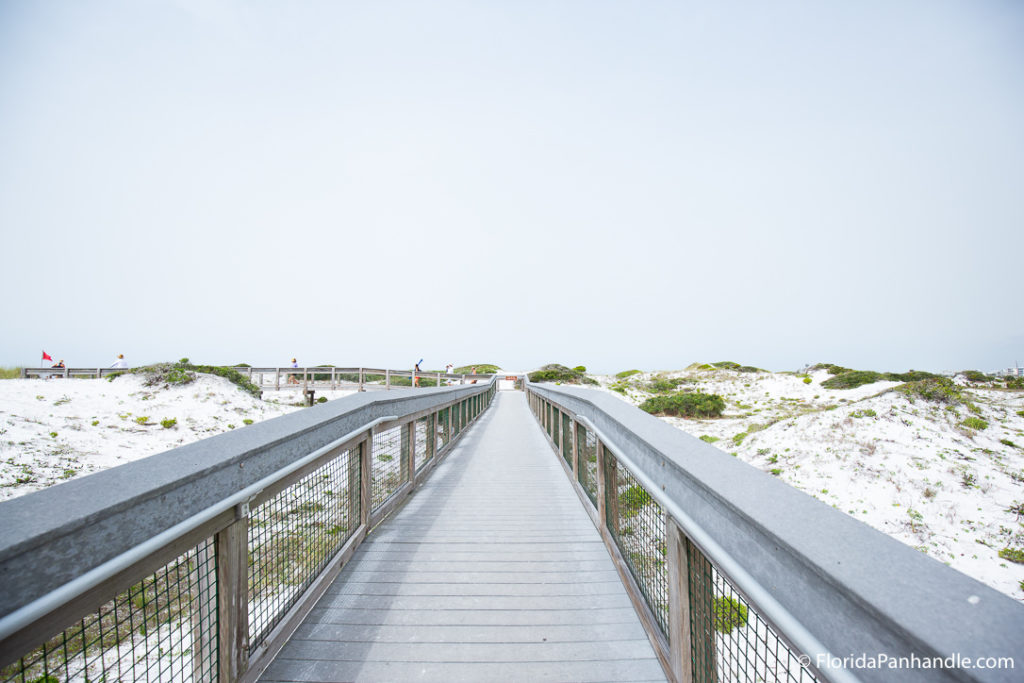 As you enjoy the natural landscapes, you are never far from excellent eateries, like The Red Bar and Bud & Alley's Pizza Bar + Trattoria. You can also grab extra supplies for your overnight excursion at the Seaside Farmer's Market right down the 30A.
St. Joseph Peninsula State Park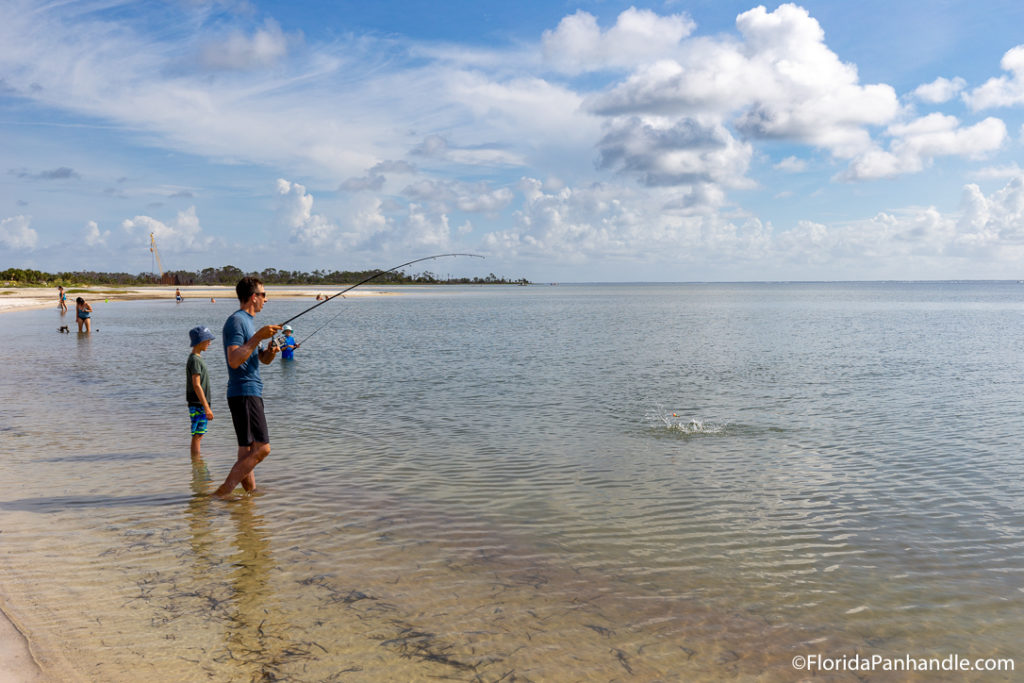 Every trip to St. Joseph Peninsula State Park will make you feel like you are on an island getaway all your own. With its miles of spectacularly sandy beaches and public boat ramp, you have your choice of adventures with every visit to this park. You can stay along the coast and go beachcombing to see what the surf has pushed up onto the sand. Or simply hop the waves, go swimming, and even try your hand at paddle boarding.
If you bring along your boat, you can see the park from a whole new perspective and see if you can fish up a truly tasty dinner. You can take your boat all along Saint Joseph Bay or venture out into the Gulf if you're prepared for that trip.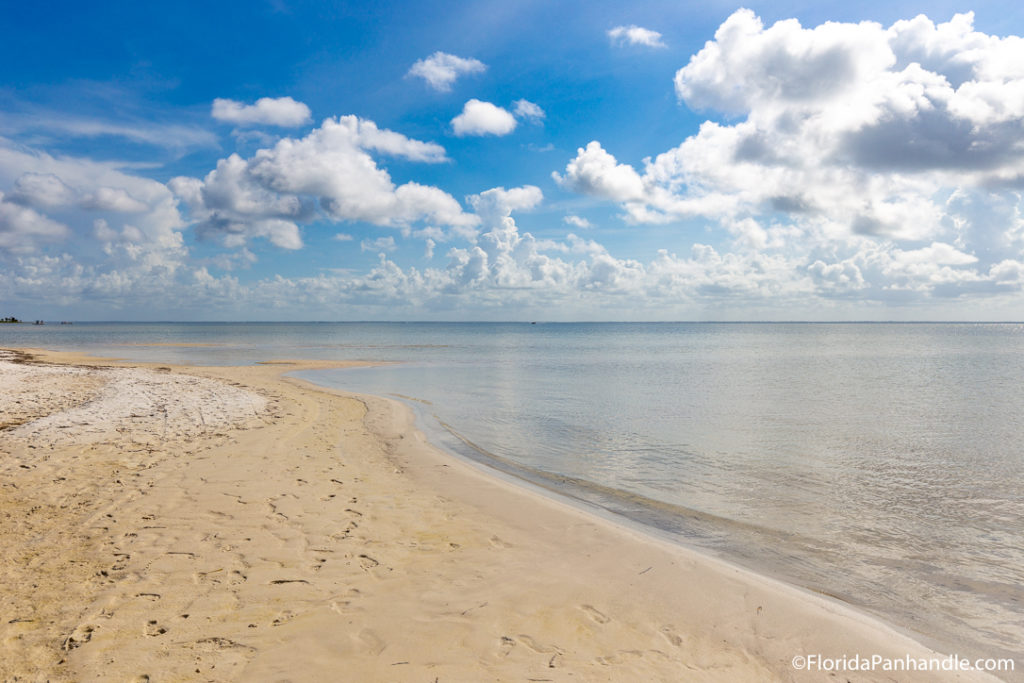 Either way, save some time to check out the Maritime Hammock Nature Trail, which is finally open after getting damaged by Hurricane Michael in 2018. Then, once you're all out of energy, go over to Skully's Low Country Boil for seafood delights paired with flavorful corn on the cob and sausage.
Blue Mountain Beach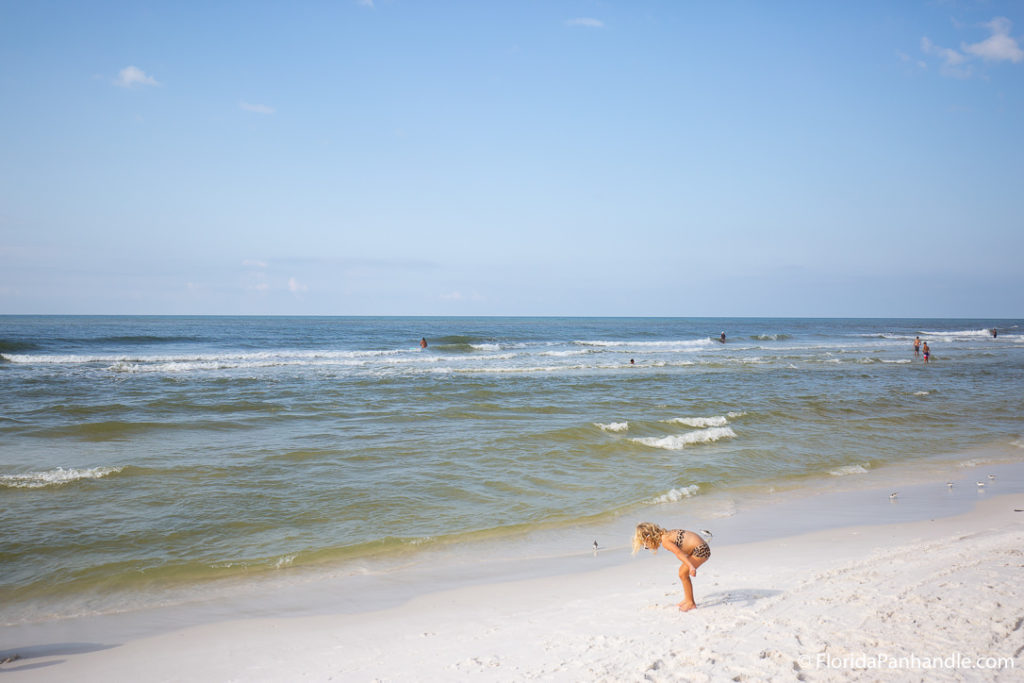 You can always find pure solitude with a trip to Blue Mountain Beach. This South Walton gem features soft white sandy beaches you will love to dip your toes in as you look across the blue-green waters.
Swimming and sunbathing are always a sure bet at this beach, as is kayaking and paddle boarding. If you want to stick to the land, you can go biking along the trails instead by renting your noble steed from Big Daddy's Bike Shop.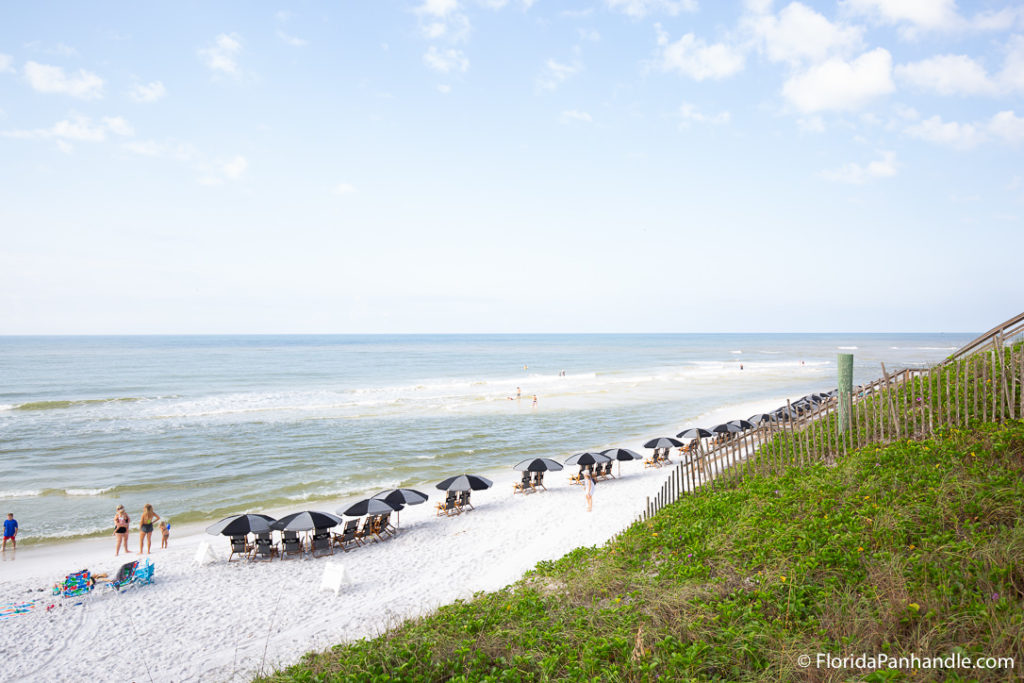 As you fill your day with fun, remember to take a moment to stop and smell the lupine flowers that grow all along the coastline. Also, take some time to dine in style at Blue Mabel Smokehouse & Provisions before getting dessert at Blue Mountain Beach Creamery.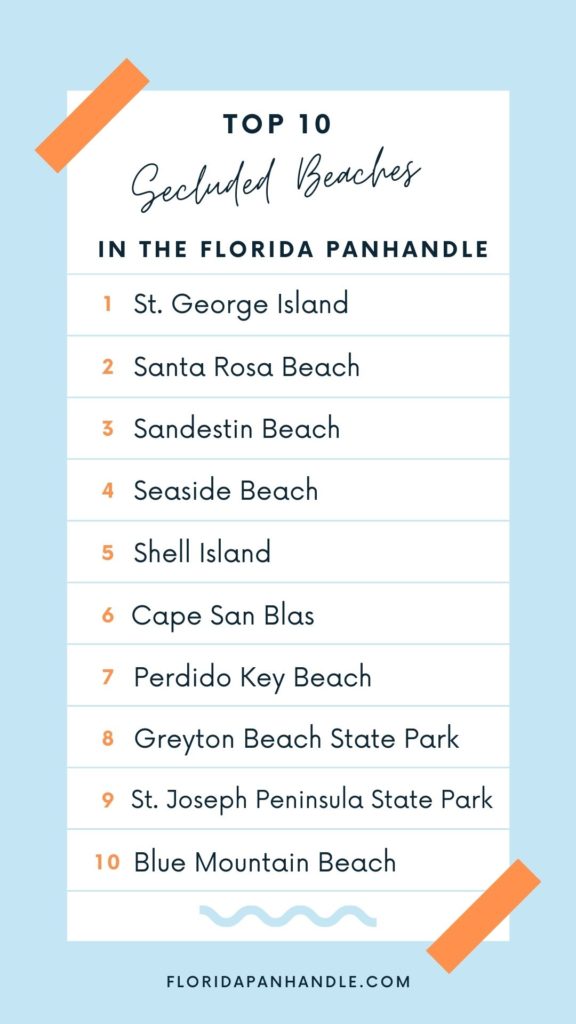 Now that you know where to find the top 10 secluded beaches in the Florida Panhandle, it's time to start planning your adventures. If nothing else, bring along your sunblock, big floppy hat, and a towel to spend the day at the beach in style. To enjoy your trip to the fullest, however, you'll want to bring a sun umbrella, picnic lunch, and sandcastle-building tools galore.
Interested in doing some light reading while you soak in the seclusion at a beach? Check out this top reading list to enjoy on your vacation.