Northwest Florida truly has something for everyone: vibrant coastal cities, bustling towns, and quaint enclaves that offer plenty of peace and quiet. If the latter two options are more your style, you're in luck: in the charming town of Seaside, you'll find plenty of dining and shopping options, but also the chance to find a bit of much-needed serenity. Keep reading to learn where Seaside is and why it should be on your Florida bucket list.
Where Is Seaside, Florida?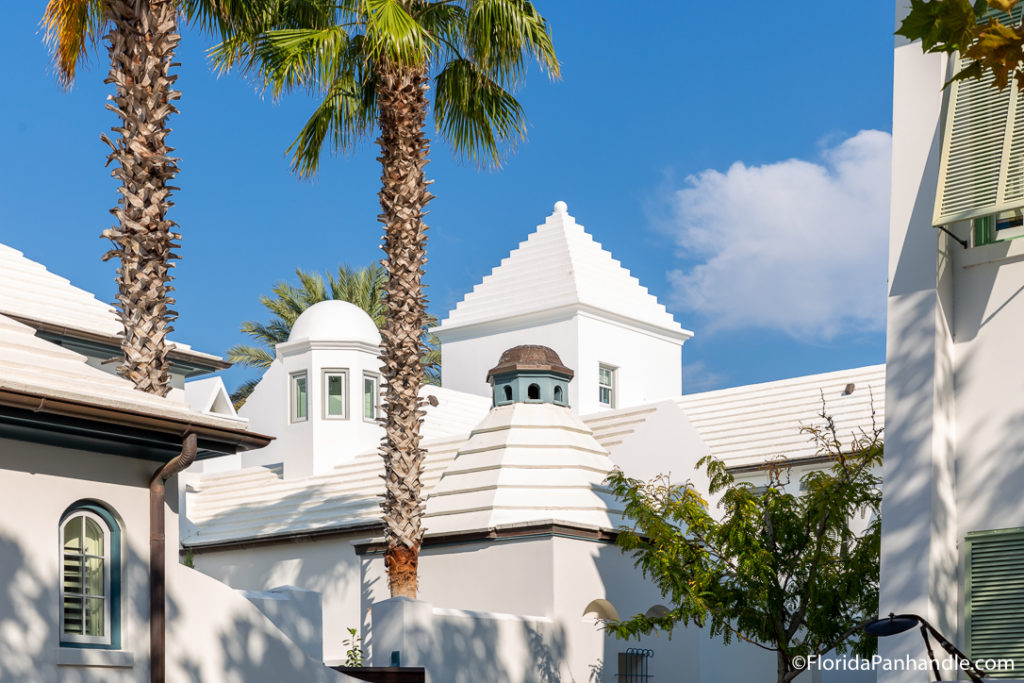 Given its evocative name, it should come as no surprise that Seaside, Florida is a coastal town. Specifically, this gorgeous community is located in northwest Florida, along the Gulf of Mexico. It's a critical part of a region known as the "Forgotten Coast," where the iconic Highway 30A connects a variety of charming towns.
Situated southeast of Grayton Beach and northwest of Rosemary Beach, Seaside provides easy access to the Forgotten Coast's top parks, restaurants, and shopping destinations. As such, it makes for an excellent base of operations as you drive up and down Highway 30A. This is where the 90s movie The Truman Show was filmed — but unlike the main character Truman Burbank, you can come and go as you please.
What Makes Seaside So Special?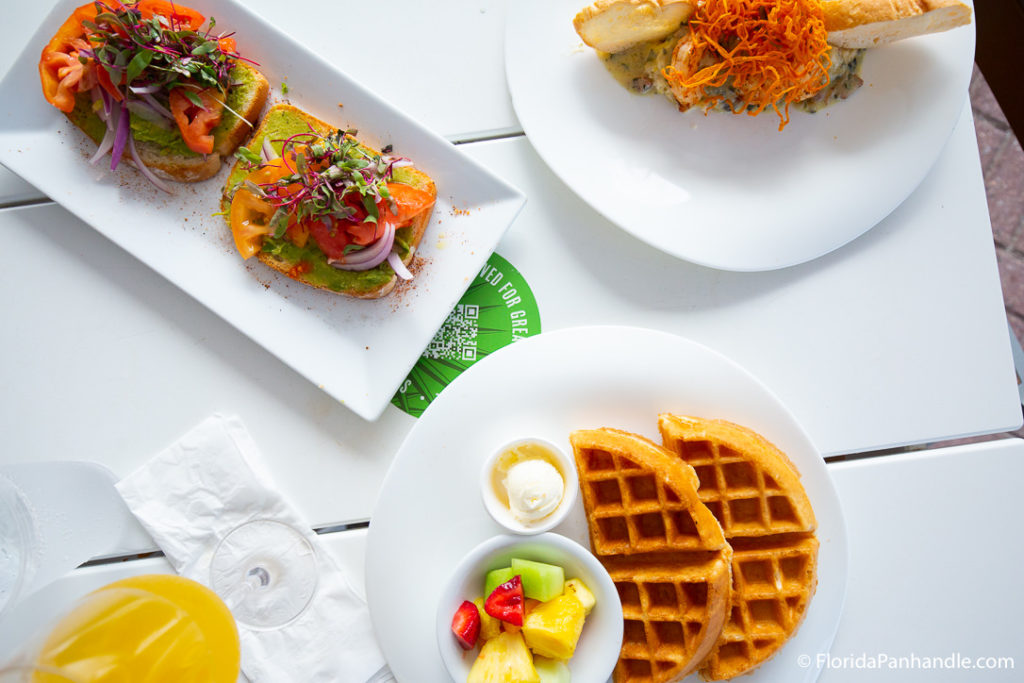 There's a lot to love about Seaside, which exemplifies all the qualities that make the Forgotten Coast such an appealing destination. Of course, its film set history makes it a noteworthy town for movie buffs. Beyond this, however, the dining, artsy vibes, and general family-friendly ambiance make this a great destination for a laid-back, yet luxurious vacation. A few of the many qualities we adore are highlighted in detail below:
Stunning Scenery
There's no denying Seaside's natural beauty, made possible by its exquisite views of the Gulf. Turquoise waters and white sand create a pristine backdrop for the many patios that Seaside's visitors frequent. Away from the shore, you'll find plenty of manicured gardens and a vast mural of the art historian Vincent Scully. Enjoy the views as you stroll through town, hang out on the patio, or snap photo after photo.
Peace and Quiet
Seaside is just one of many Florida towns to provide lovely coastal views, but it's unique in that nearby beaches typically lack the crowds that so frequently descend on better-known destinations such as Pensacola or Panama City Beach. This is where the area's designation as "forgotten" can be truly beneficial for both locals and vacationers in the know.
Many visitors are surprised by the sense of serenity that can be found in Seaside, particularly on weekday mornings. While the main drag can be busy at times, things get quiet quickly as you stroll beyond the shopping streets and into the residential areas.
Wonderful Dining
When you crave fine dining with a view that's even better than your tasty meal, you can't go wrong with the many restaurants and cafes of Seaside. Several excellent establishments can be found along Highway 30A, with some of the best providing amazing coastal vistas.
Seafood definitely dominates, with locals and visitors alike feasting on oysters, shrimp, and crab cakes. Still, there's plenty of variety, so you don't need to nosh on seafood to have a good time. In the morning, you can grab a hearty breakfast at local establishments such as the Great Southern Cafe.
No matter which type of food you desire, you'll find something to enjoy at the local legend Bud & Alley's. Named for an adorable dog and cat pair, this Seaside essential serves shrimp, steak, pizza, tacos, and much more. If you prefer even more casual, try one of the many seaside shacks or food trucks that gather in the area. When in doubt, Barefoot BBQ and Meltdown on 30A are sure to please.
When you crave sweet treats, you don't have to travel far. From crepes to ice cream and even donuts, this town provides plenty of opportunities to get a sugar high. In the morning, grab and pair your sweet treat with a delicious cup of coffee from Amavida.
Access to Outdoor Gems
Outdoorsy types often stay in Seaside due to its proximity to the region's best parks. No visit is complete without a leisurely afternoon at Grayton Beach State Park, which is a short drive from Seaside. Fuel up at one of the town's top breakfast establishments before you spend the day hiking or kayaking.
Grayton Beach State Park is by no means the only pristine place in which you can soak up the sun. Take a short drive south of Seaside and you'll discover another outdoor gem: Deer Lake State Park. Home to rare coastal dune lakes, this park begs you to bring a camera and snap plenty of photos.
Finally, you can head inland to Point Washington and check out the underrated Eden Gardens State Park. Home to a historic mansion and expansive manicured gardens, this unique park is unlikely anything else you'll visit during your time on the Forgotten Coast.
Gallery Hopping
Artsy types adore Seaside, where a variety of local creatives display their finest works within charming galleries. These businesses encourage you to feast your eyes. There's no better opportunity to score meaningful souvenirs or gifts for loved ones. Favorite locations include:
Red Bird Gallery
Anne Hunter Galleries
An Apartment in Paris
Shopping Thrills
In addition to stunning works of art, Seaside provides plenty of opportunities to score the most stylish outfits. These can be found within a variety of local boutiques, many of which specialize in beach-based luxury. The Seaside Style is behind some of the town's most notable shopping destinations, such as Cabana and Bump + Baby. Feel free to go beyond clothes and score memorable finds at Sundog Books or Central Square Records.
Coastal views, exquisite dining, vibrant galleries…there's a lot to love about the town of Seaside. Whether you spend a day or a week in this lovely Florida town, you'll never regret immersing yourself in the unique ambiance of the Forgotten Coast.