Sophisticated seafood dominates the 30A dining scene, to the point that eating out can feel overwhelming for vegetarians and vegans. In reality, however, this region's menus are far more diverse than most visitors realize. Many of the 30A restaurants best known for their catches of the day also serve enticing meat-free dishes that are sure to satisfy.
Don't compromise on your 30A dining experience — add these vegetarian and vegan-friendly restaurants to your culinary bucket list:
Vue on 30A: Chef's Vegetarian Bowl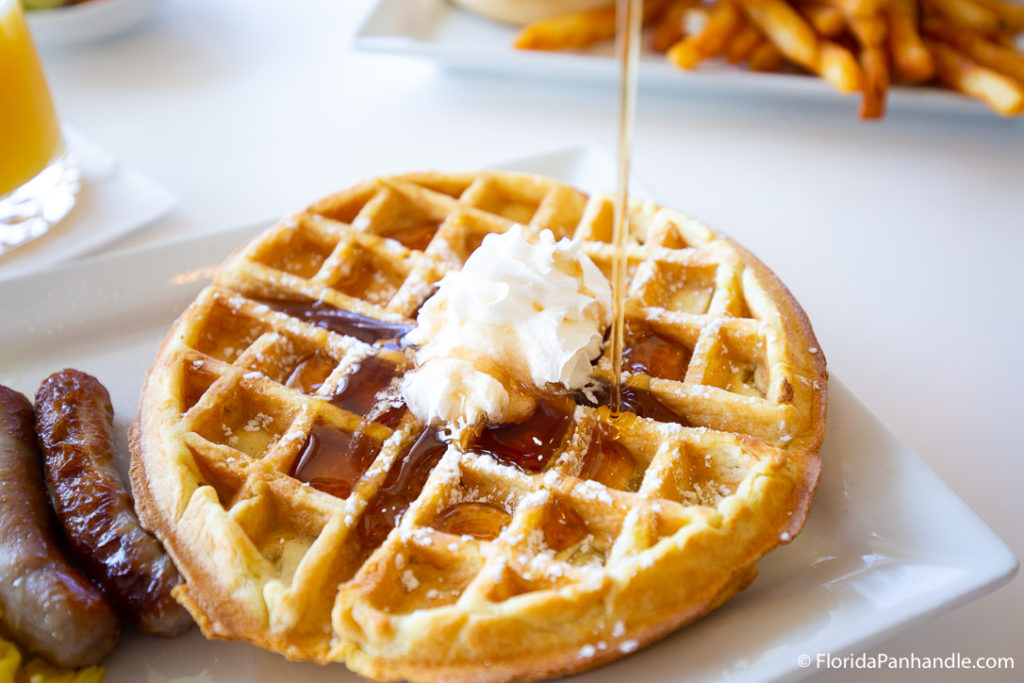 Take in a stunning view of the beach as you enjoy the intricate blend of flavors found in the meat-free bowl at Vue on 30A. This enticing dish is dominated by truffle and shiitake mushroom risotto and includes rosemary fingerling roasted potatoes, Portobello mushrooms, cherry tomatoes, broccoli, carrots, and arugula. A memorable blood orange balsamic drizzle ties it all together.
FOOW: Vegan Dos Tacos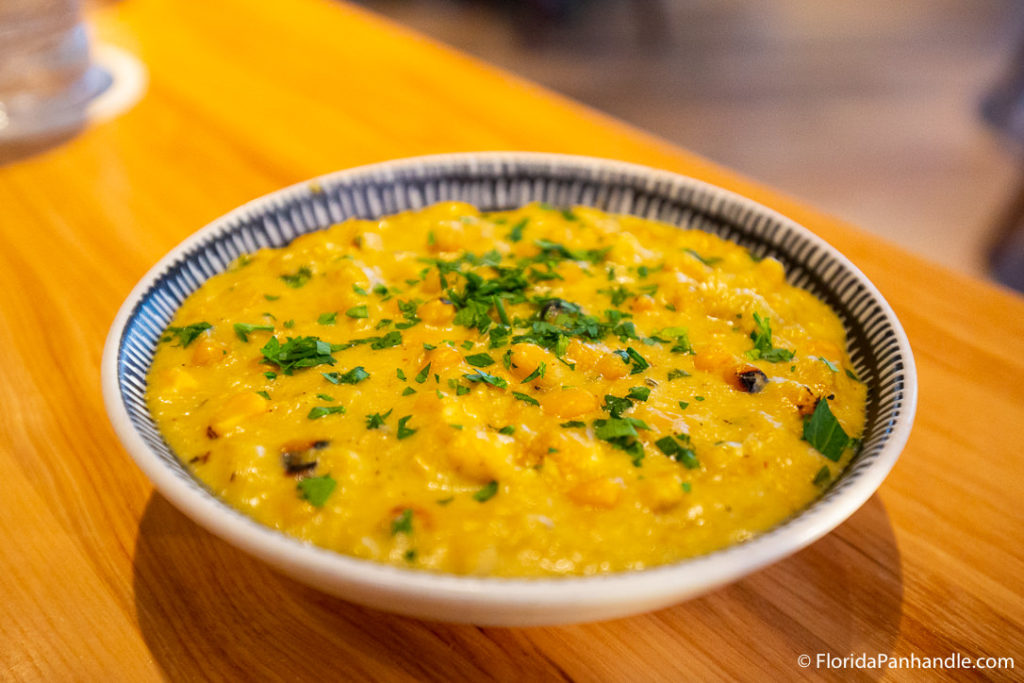 Despite its original name (Fish Out of Water) this restaurant offers a few excellent options for visitors who eschew seafood. In addition to its wonderfully fresh salads, FOOW serves a vegan version of its famous tacos. Enjoy a range of flavorful toppings, including smashed avocado, cilantro, lime, salsa, and cabbage. A more comprehensive selection is offered for brunch when vegetarians can choose between granola, French toast, omelets, and quinoa bowls.
Red Fish Taco: Quesadillas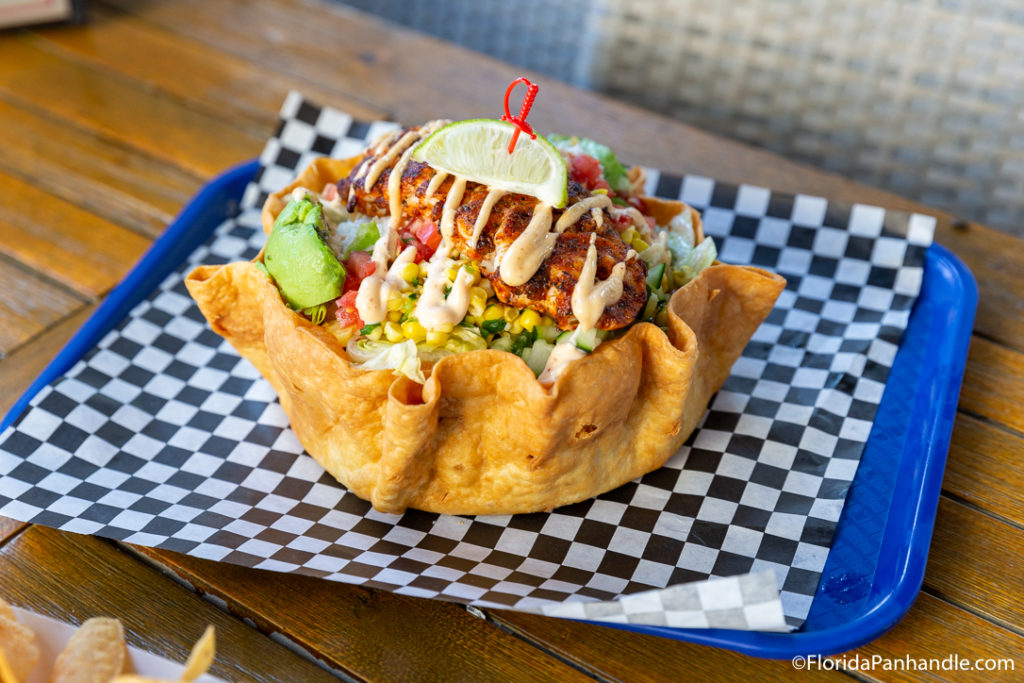 Vegetarians may not be thrilled with the Red Fish Taco logo — a fish with a bite taken out of it and wrapped in a taco shell — but they should enjoy the meat-free quesadillas served there. A simple option featuring a creamy Mexican cheese blend is available, as is a fancier version with black beans, goat cheese, and sautéed garlic spinach.
Redds Fueling Station: Cauliflower Crusted Pizza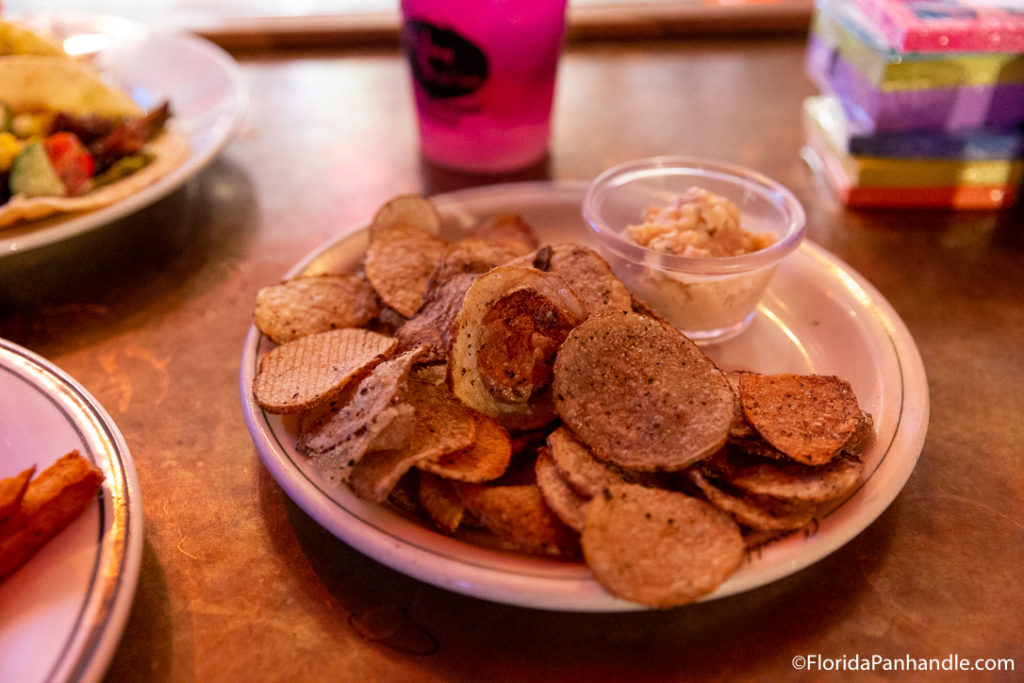 Redds is best known for its funky vibes and toe-tapping live music. Vegetarians need not miss out on the fun of dining while listening, as Redds offers a few simple selections to keep everyone satisfied.
The menu's standard pizza can be enjoyed not only with meat-based toppings such as pepperoni or brisket, but also margarita-style with mozzarella, Campari tomatoes, olive oil, and basil. The garden and chopped classic wedge salads can also be surprisingly filling, even without available chicken or shrimp.
Hibiscus Café: Biscuits and Gravy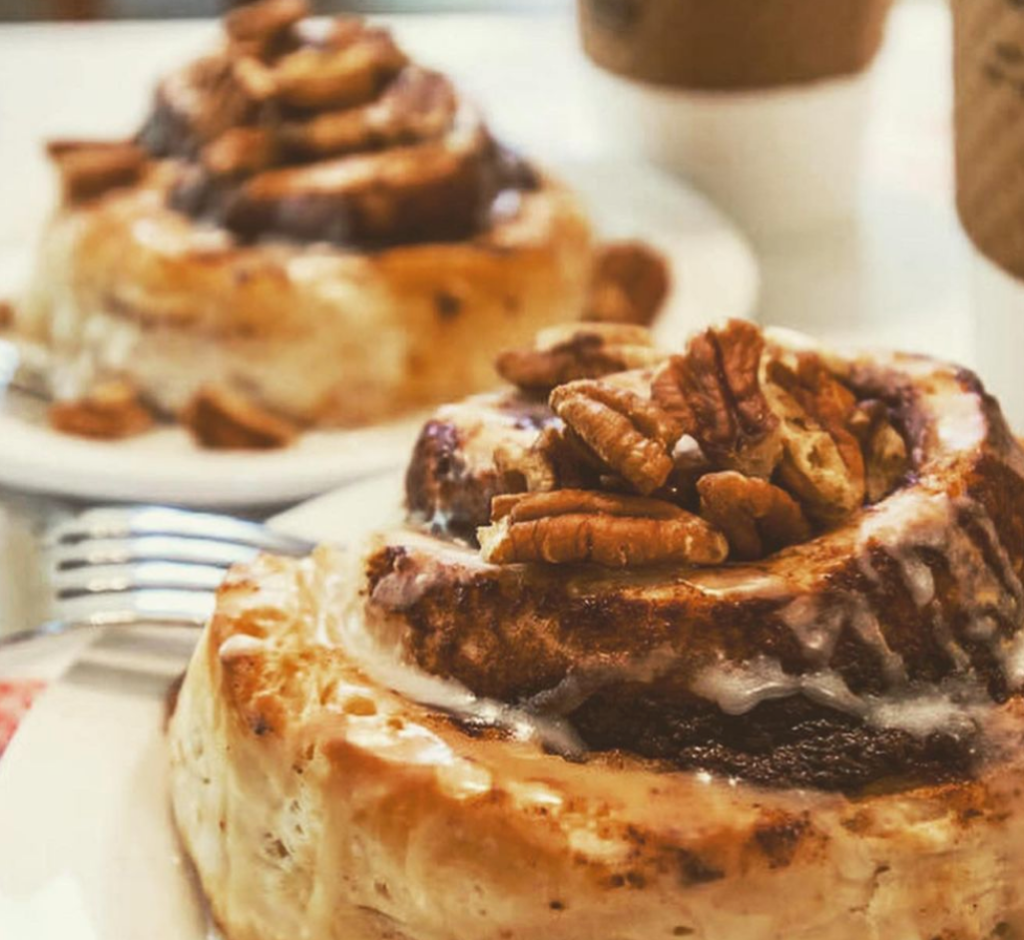 Often referred to as the Hibiscus Mostly Vegetarian Café, this popular breakfast destination should occupy a prominent spot on any vegetarian or vegan tourist's dining itinerary. The menu is clearly marked to let vegans know which items they can safely order.
When in doubt, opt for the biscuits and gravy, which provide that down-home feel you've been craving with a vegan take on sausage gravy. The vegetarian frittata and vegan waffles are also worth trying.
Brozinni Pizzeria: Broadway Pizza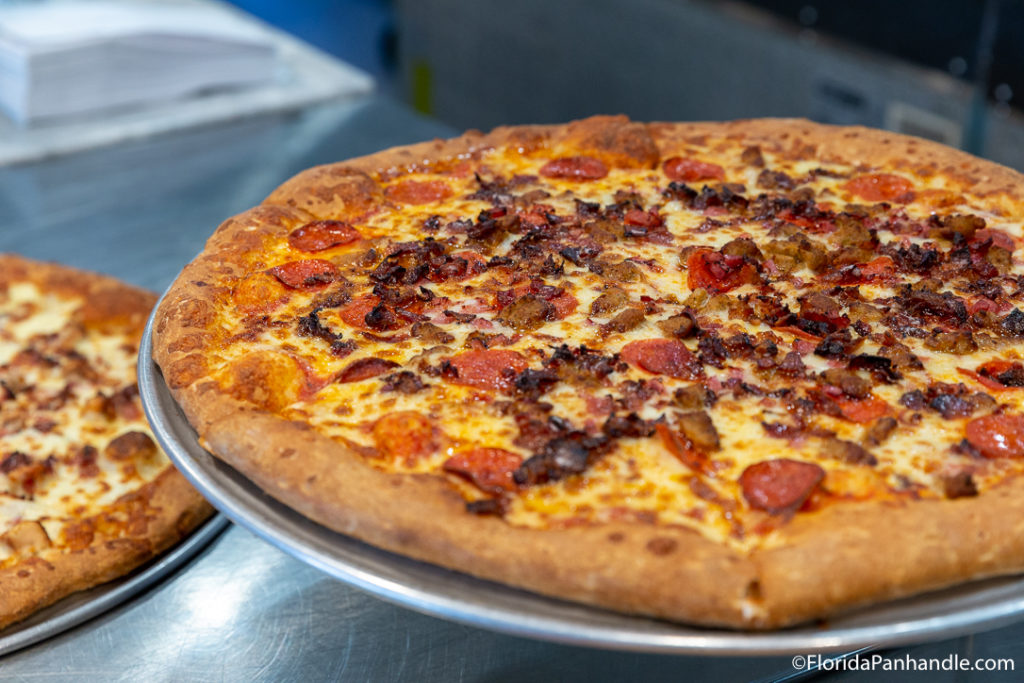 Experience the bliss of New York-style pizza on the Florida coast — without meat! Multiple vegetarian options are available at Brozinni Pizzeria, but the Broadway signature version is a wise choice for anyone who wants a pie loaded with toppings. Referred to on the menu as the "curtain call" of veggie-style pizza, it includes mushrooms, green pepper, black olives, spinach, and onion. Vegetarians can also take advantage of the build your own pizza option, as well as spinach & ricotta calzones and spaghetti with marinara.
amici30A Italian Kitchen: The Vegan Italian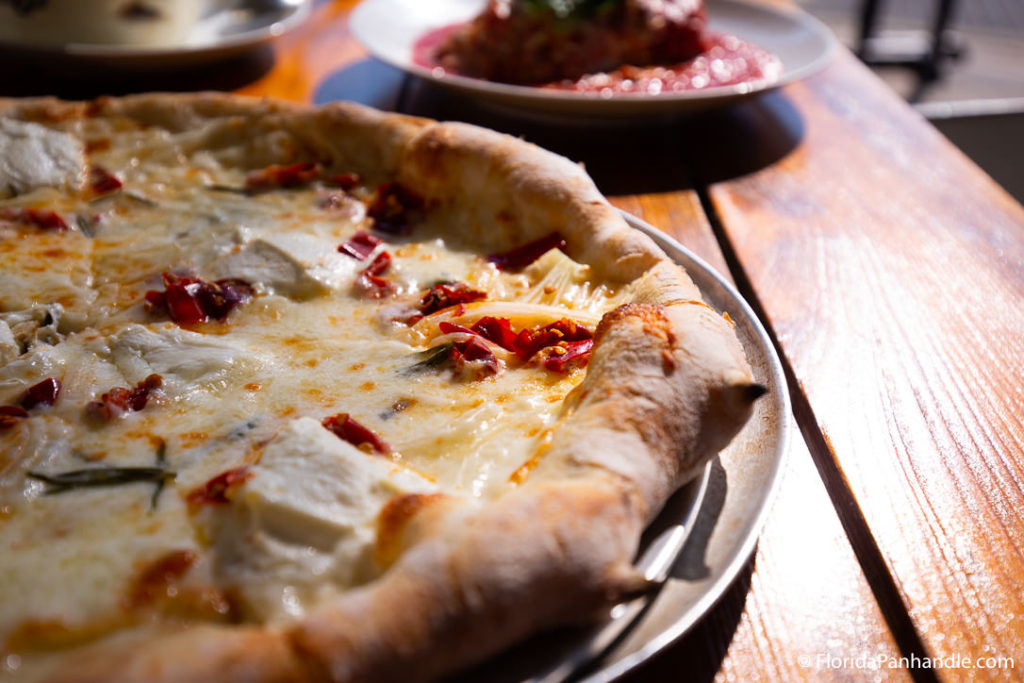 Indulge your pasta cravings at this chic, yet relaxed Italian restaurant, where you'll encounter a variety of classic dishes that lack any trace of meat. Many, such as the cheese ravioli, will please vegetarians. However, Vegans will be even more thrilled by the amici30A menu, which allows these visitors to skip cheese altogether with a remarkable rigatoni dish. The vegan-oriented dinner entree is dressed with olive oil and chock full of veggies, including fire-roasted red peppers, spinach, peas, and baby heirloom tomatoes.
Shaka Sushi and Noodle Bar: Wing Nut Noodle Bowl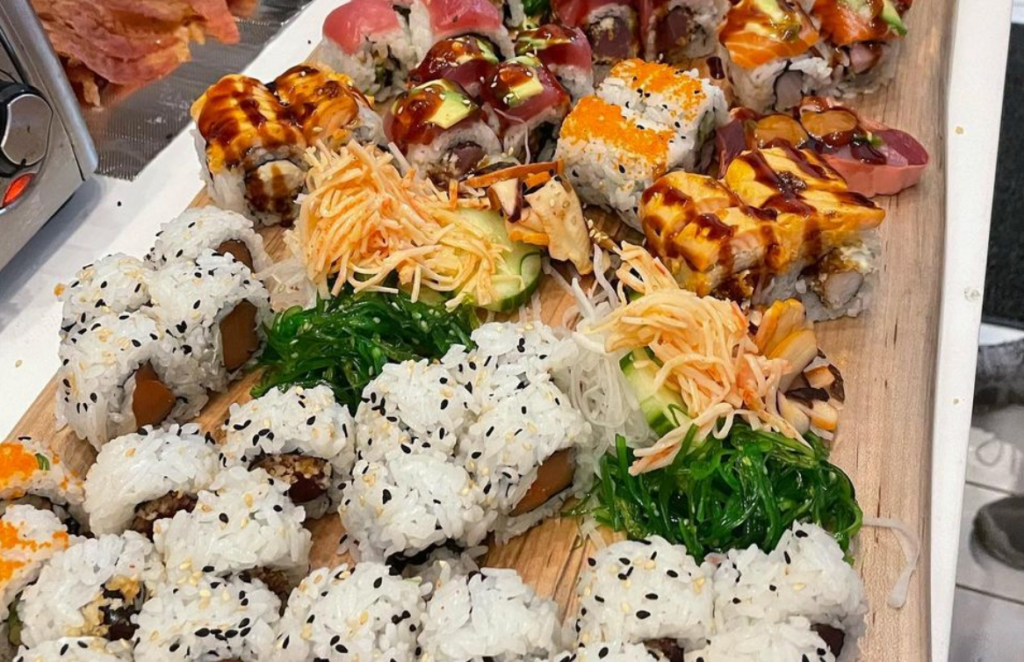 Conveniently located at the Shoppes @ Inlet, this creative restaurant invites you to take a break from your retail excursion and enjoy innovative yet comforting dishes. While many visitors opt for the "righteous sushi rolls" that dominate the menu, you can also fill up on ramen, udon, or vermicelli noodles. Miso broth serves as the base for the restaurant's most satisfying bowl, which also comes with a soft-boiled egg, bok choy, baby corn, cabbage, carrots, mushrooms, and plenty of cilantro. 
George's at Alys Beach: Orecchiette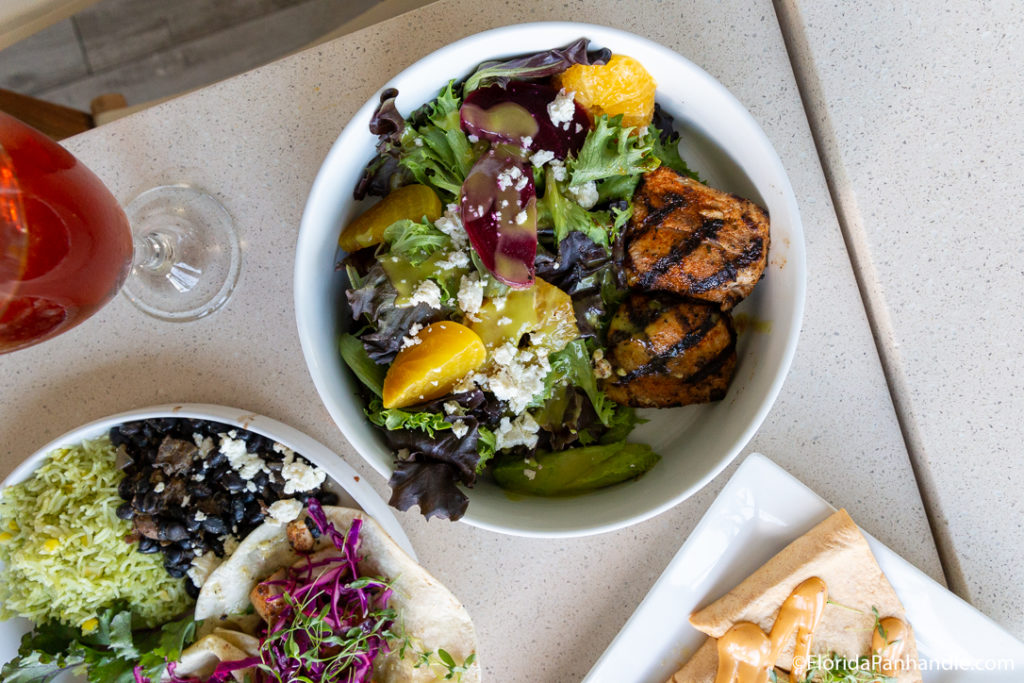 Porch dining meets an upscale menu to form a memorable experience for George's at Alys Beach. This restaurant proves that romantic dining is possible near 30A, even when you don't want to order steak of seafood.
Try a taste of Southern Italy with a shell-style pasta dish. It includes a rich brown butter cream sauce, that, while not accommodating to vegans, will be perfectly acceptable for vegetarian visitors. Squash, roasted mushrooms, and parmesan cheese complete the meal.
Perfect Pig: Parmesan Crusted Grilled Cheese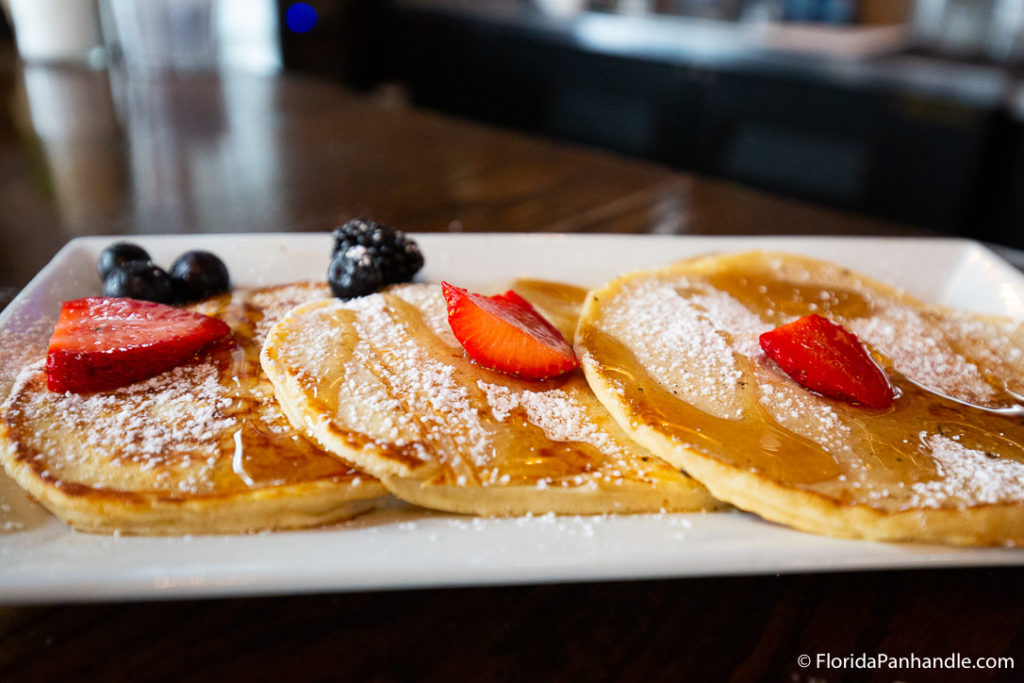 With a name like Perfect Pig, you could be forgiven for assuming that only carnivore-friendly dishes would be included on the menu. If you visit for dinner, that assumption will mostly be correct. At lunch, however, it's possible to enjoy yourself while skipping the meat for which this local haunt is known.
One of Perfect Pig's featured sandwiches proves that grilled cheese is not just for kids. The parmesan-crusted delight has mozzarella, pesto, and tomatoes. Avocado can be added for an extra fee. For a great vegetarian starter, order the hummus plate. Vegans will be thrilled to find a bowl meal with roasted butternut squash and jasmine quinoa rice.
As you make the most of the dining scene in 30A, be sure to check out local menus before you head out to your preferred restaurant. There's never any guarantee that a particular location will have meat-free meals, so a little research could save you a lot of trouble. You just might be surprised by the range of vegetarian and vegan entrees you discover on the Forgotten Coast.