There's less than a month until Valentine's Day. You know what that means – It's time to start making all your plans for the most romantic night ever known. You have plenty of incredible options to consider across 30A. So start whittling down the list now to finalize your itinerary. If you need help dreaming up some awesome options, simply read through this guide to get started.
Go on the Dolphin Cruise of a Lifetime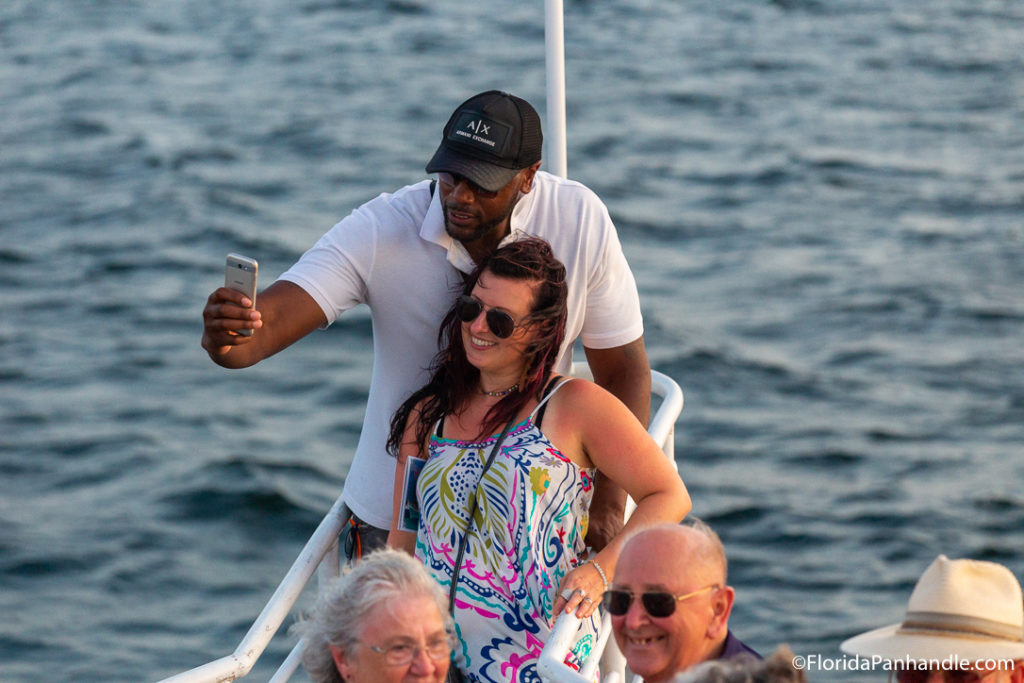 There's perhaps nothing more magical than seeing dolphins swimming alongside your boat and leaping into the air again and again. So, as you can imagine, it's a great way to kick off your day full of romantic 30A adventures.
All you have to do to make it happen is book your reservations on one of the many dolphin cruises. They head out each and every day. Generally hosted by fishing charter companies, these dolphin tours take you around to all the top spots in the Gulf. You can watch the antics of these majestic creatures.
If you want to save this experience for the end of the night, book a sunset dolphin cruise instead. Either way, your date is sure to feel endlessly impressed by not only the dolphins and view but you as well.
Take a Long Bike Ride Across the 30A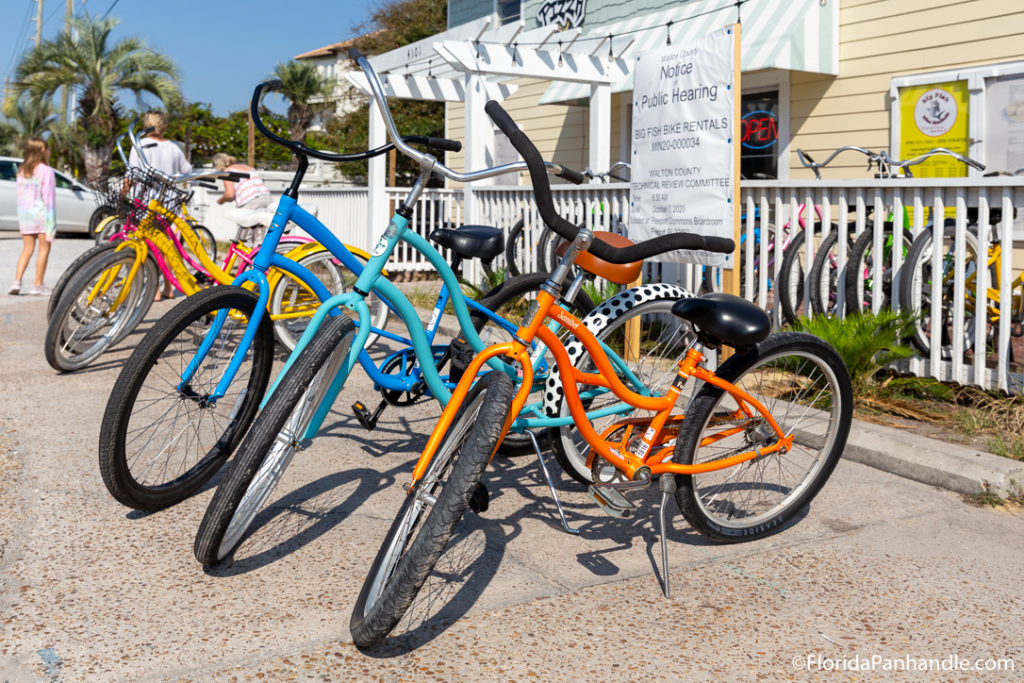 The many beaches in 30A are perfect for long bike rides. But if you really want to go all out, you'll have to hit up Timpoochee Trail. With a total of 19 miles of biking trails, you can spend the bulk of the day pedaling around. Or you can take the three-, five-, or ten-mile trail loops instead and spend the rest of the day lounging on the beach.
Either way, you're sure to get amazing views of the coastal dune lakes and all the fun activities that happen there. You'll also get to check out Seacrest, Alys Beach, and other notable spots that are perfect for a picnic lunch. To make the most of your adventures, be sure to rent a bike and all the gear. You can make a quick return and move on to dinner after working up a big appetite.
Have Dinner and Drinks at Your Preferred Restaurant
In the 30A, you can find practically every type of restaurant, which can make it difficult to select your top spot for Valentine's Day. To make it a little easier, here's a look at five options that'll undoubtedly leave you impressed and ready to come back for more.
Pescado Seafood Grill & Rooftop Bar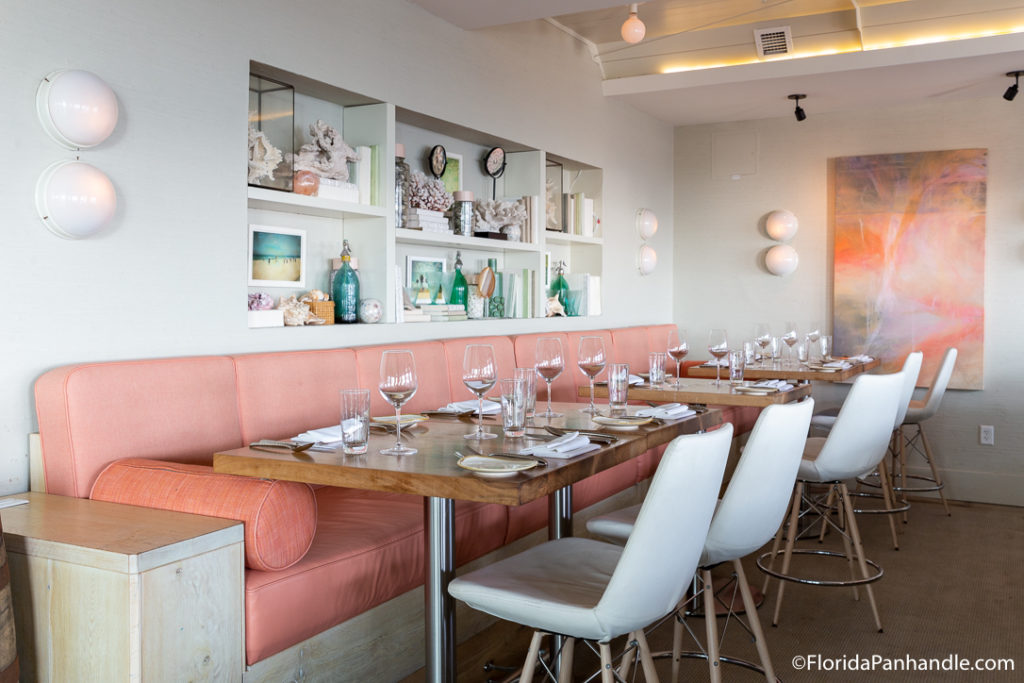 At Pescado Seafood Grill & Rooftop Bar, you can reserve a spot for their annual Valentine's Day Dinner in the Courtyard event. They've prepared a special menu for that day, which they will serve from 5 pm to 9 pm.
You'll start with a glass of Dom Potier as you settle into your seats and look over the rest of the menu. Then, you get to choose between their appetizer options, which include:
Scallops
Caesar salad
Tuna Tartare
Once you finish that off, you get to enjoy a filet mignon, fettuccine, or chef's fish entree. Dessert is either yuzu cheesecake or crème brulee. As you dine on the best Pescado's has to offer, you get to take in a wonderful view of the Gulf Coast and chat with your lovely date.
Cafe Thirty-A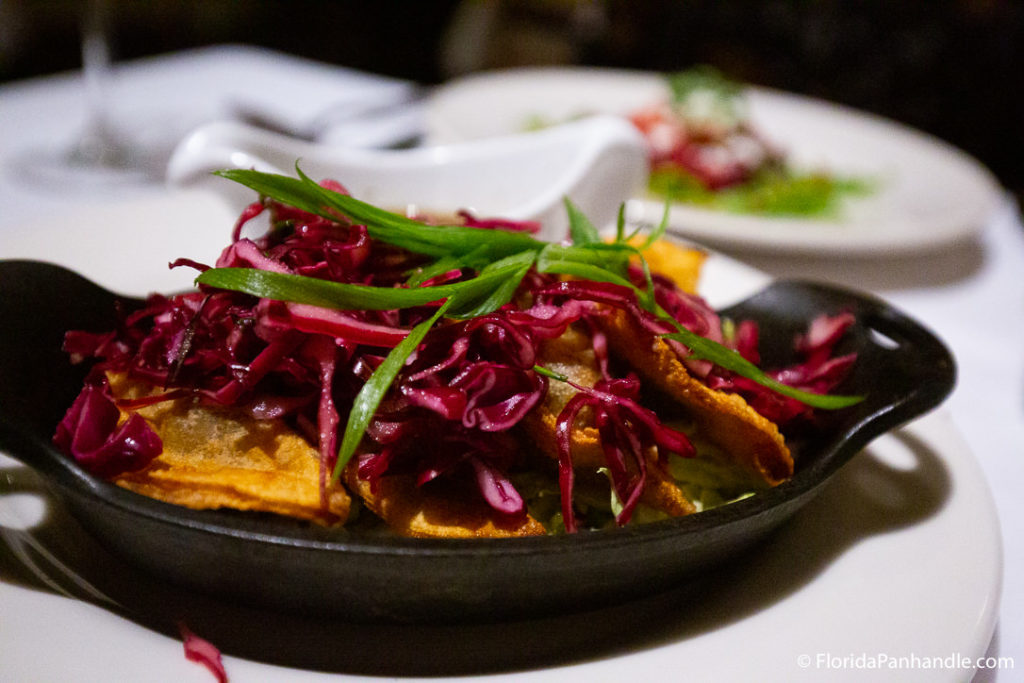 Whenever you visit Café Thirty-A, you can trust that they'll make good food and good company central to your dining experience – Valentine's Day is no exception, of course. You just have to reserve your spot ahead of time to grab a table at this popular restaurant.
Their dinner service starts at 4:30 pm, but you can choose when to come in. Just leave enough time to graze upon all their small bite plates and enjoy an entrée to remember. Their offerings include Maine lobster, snapper, and truffle mac 'n' cheese plus crab cakes that are absolutely to die for. They also have an impressive wine menu you'll love to explore as you treat your date to a fantastic meal.  
Crust Artisan Bakery
If you want to keep it lowkey without skimping on quality, plan to grab a table at Crust Artisan Bakery. At this hidden treasure of 30A, they make authentic wood-fired pizza their specialty plus offer a whole lot more.
For your Valentine's Day dinner, you'll want to get a pizza to share plus try the many small bite plates on tap at this eatery. With a taste of their diver scallops, lamb chop lollipops, and arancini rice balls, you'll be planning your return visit before the meal is over.
Edward's Fine Food and Wine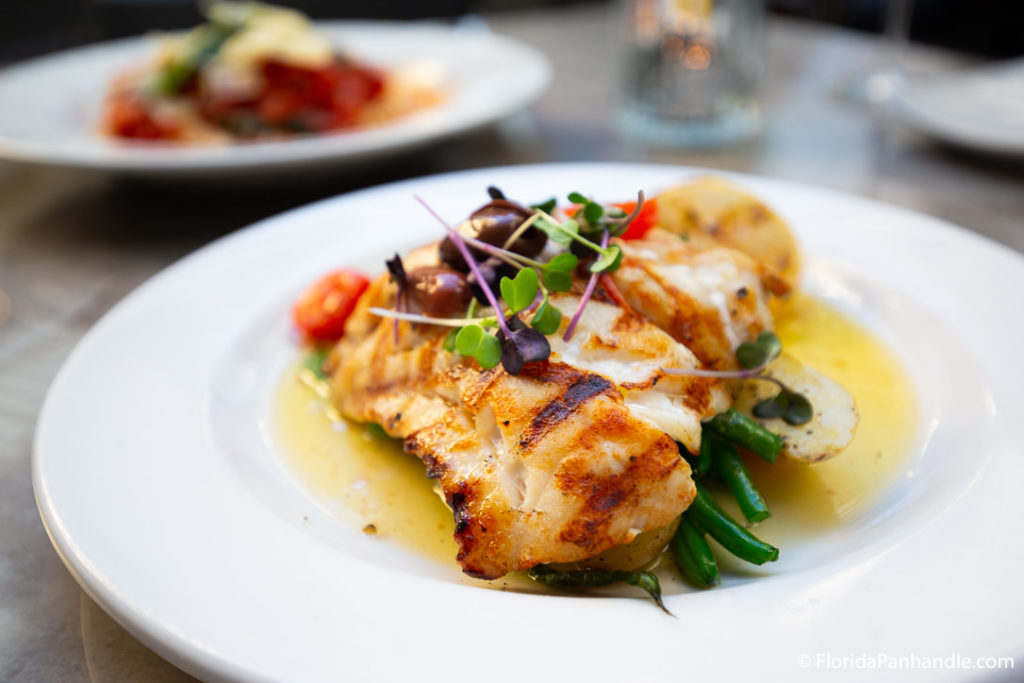 At Edward's Fine Food and Wine, you can kick back and relax while filling up your belly with decadent delights. You'll have to cross your fingers and hope for an open table since they do not take reservations – not even for Valentine's Day. If you get lucky enough to snag a seat, you're in for a real treat.
Their menu includes tantalizing options, like bacon-wrapped quail, lobster-shrimp baked oysters, and crispy Brussel sprouts, to start your meal off right. With grouper, scallops, and salmon starring in their entrees, their main courses are equally impressive.
Restaurant Paradis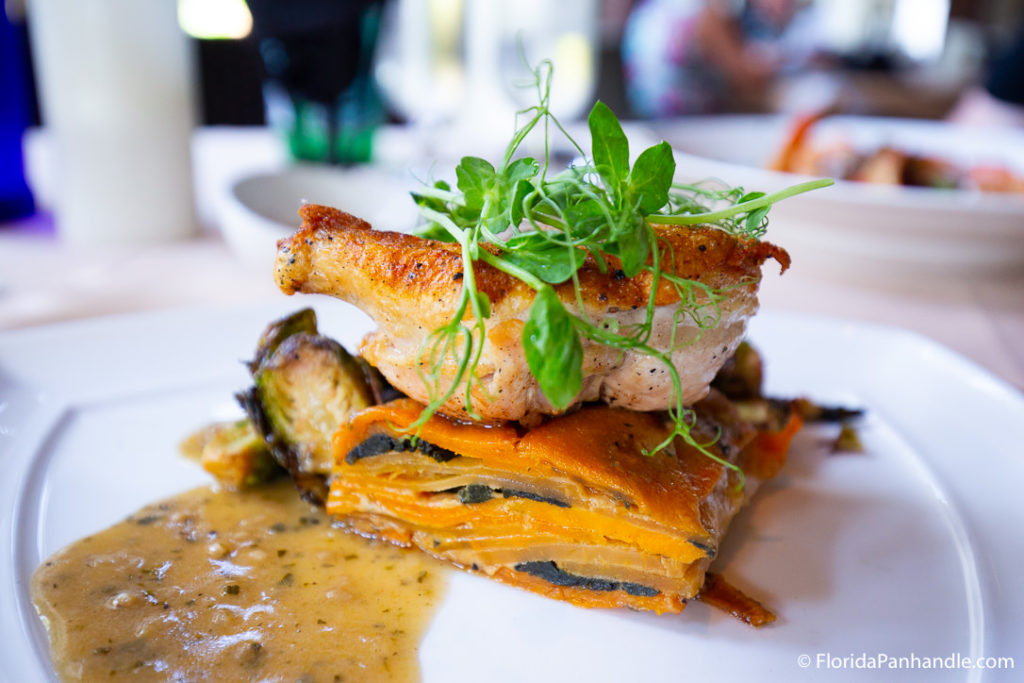 If you want to enjoy your meal in a truly intimate setting, Restaurant Paradis is your ideal place to go. Their warm lighting, cozy tables, and romantic atmosphere will set the stage for magic and an awesome meal.
They put local Gulf seafood at the center of all they do, highlighting those decadent flavors in the majority of their starters and entrees. Although it's as truly decadent as it sounds, you'll want to do your best to leave room for dessert. Otherwise, you could miss out on their house-made sorbets and gelatos in tons of different flavors.  
As you curate your Valentine's Day extravaganza, remember to make your reservations right away to secure your spot or plan to arrive early if you can't book a table. Otherwise, you could end up missing out as the venues fill up quickly with other lucky couples.