When nothing else will do but banging specials on drinks and apps, happy hour is the way to go, for sure. In Destin, the happy hour moments abound, giving you lots of awesome places to go. There are too many, in fact, if you're just trying to zero in on the top spots for locals and tourists alike. Thankfully, we're here to help you find the best of the best with this helpful Destin, Florida, happy hour guide. So, dive in, and then get ready to head out the door to enjoy all the specials you could ever want.
Tasty Drinks
The Craft Bar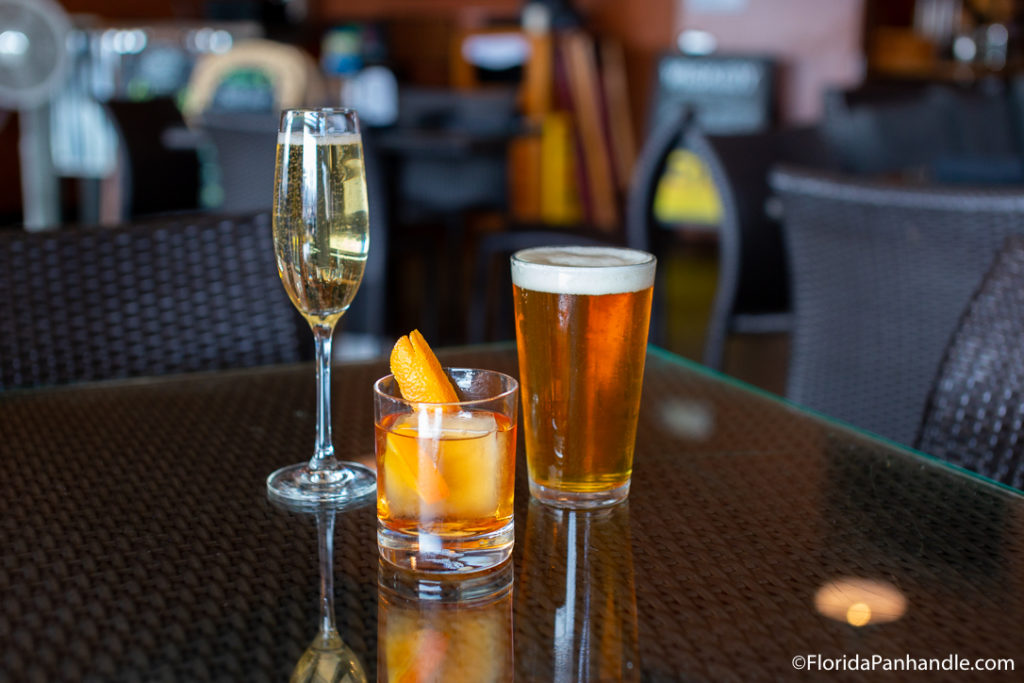 At the Craft Bar, they take the quintessential casual dining experience and turn it on its head with fine dining quality food and drinks. Their craft brews are the star of the show, of course, and their 4 pm to 7 pm happy hour brings them down to just $5 apiece. Cocktails, wine by the glass, and apps join the $5 menu as well, letting you enjoy savings on the full spread.
Pompano Joe's Seafood House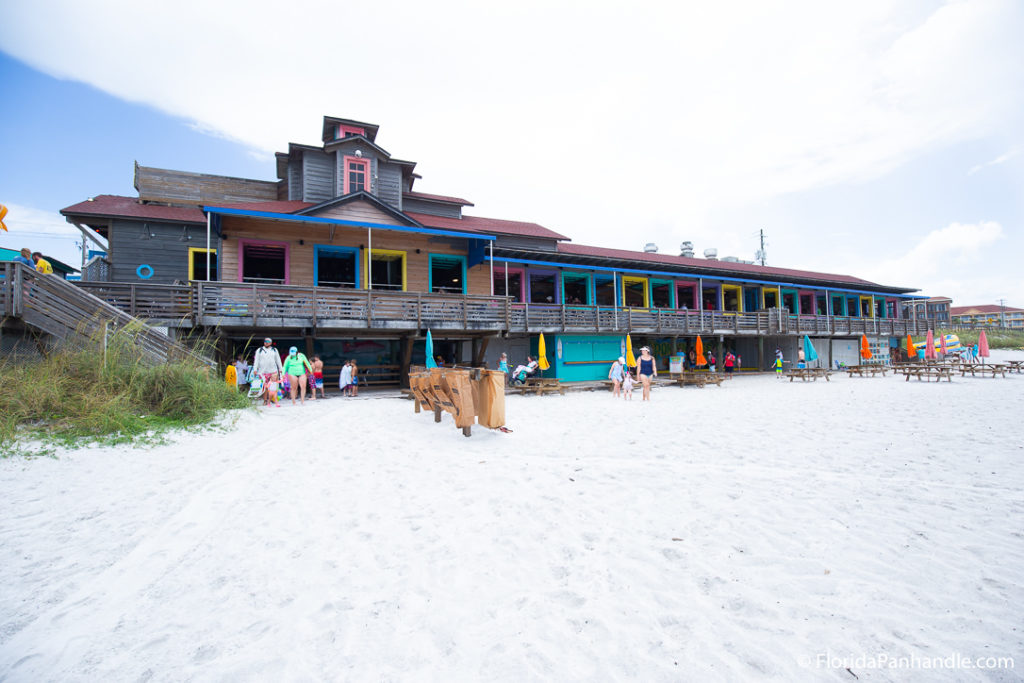 A much-adored beach shack, Pompano Joe's never fails to delight with their ultra-fresh Gulf seafood and the drinks to match. During their 3 pm to 5 pm happy hour, their ever-popular PJs Punch lands at just $5 per glass. Discounts on their house wine, domestic draft beer, and margaritas round out the drink offerings. Appetizers come in at $8 each as well.
Brotula's Seafood House & Steamer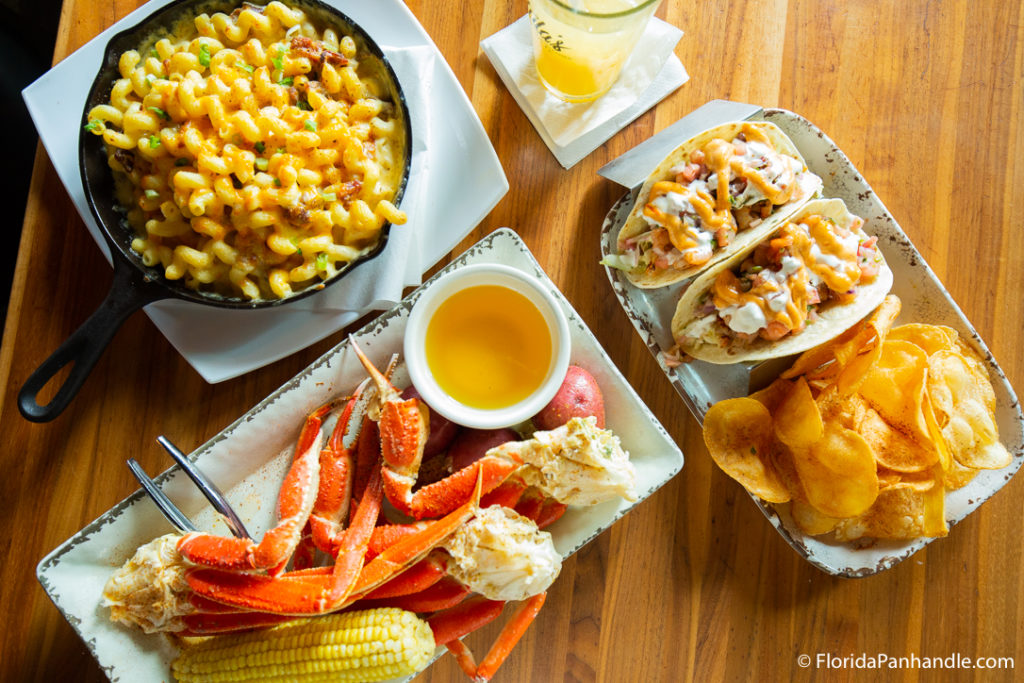 For the full Southern fish house experience, set your sights on a visit to Brotula's Seafood House & Steamer. If you stop by between 2 pm and 6 pm, you can soak up their $5 margaritas, which arrive onsite larger than life and full of great flavor. If that's not your jam, perhaps you'll love their half-priced draft beer, well drinks, and wine by the glass. No matter what drinks you get, don't miss out on the $8 appetizers, like their ultra-delicious Fried Pickles.
The Wine Bar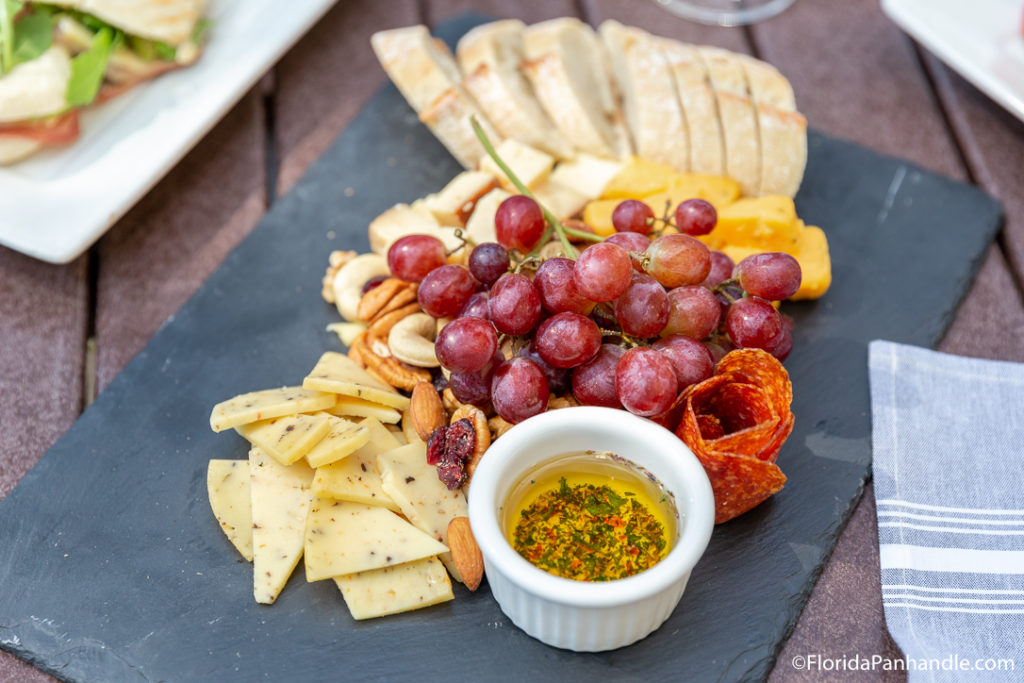 The Wine Bar is the place to go whenever you want to sip on pure sophistication through and through. Their happy hour specials run from 11 am all the way to 6 pm on the weekdays only. During that time, you can get a full carafe of top-shelf wines for the price of just one glass. If you'd like to enjoy a cold brew instead, get your fill of their beer for just $4 a pop.
Good Vibes
McGuire's Irish Pub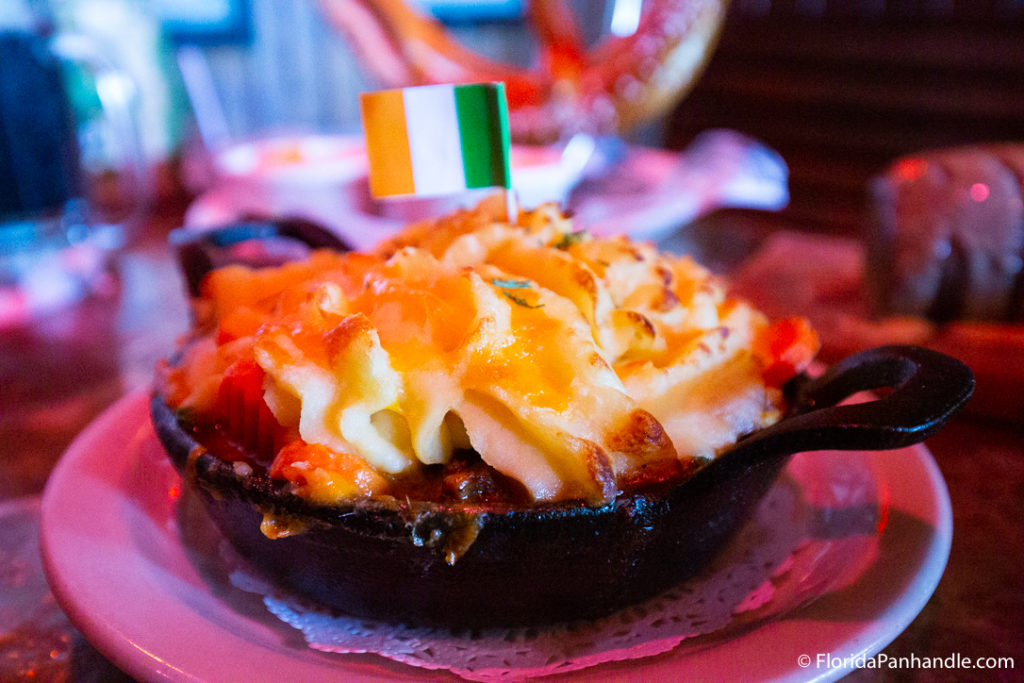 Set in the iconic original 1927 Old Firehouse in Pensacola, McGuire's Irish Pub boasts good vibes all around. The full pub experience awaits whenever you stop by. But happy hour specials flow from 4 pm to 6 pm daily and then again at 11 pm to close. Throughout your visit, you're free to nosh on their spectacular Irish classics, like Fish & Chips, Bangers & Mash, and Shepherd's Pie. Happy hour brings wine, draft beer, and well drinks down to half price, so you always walk away 100% satisfied.
Lulu's Destin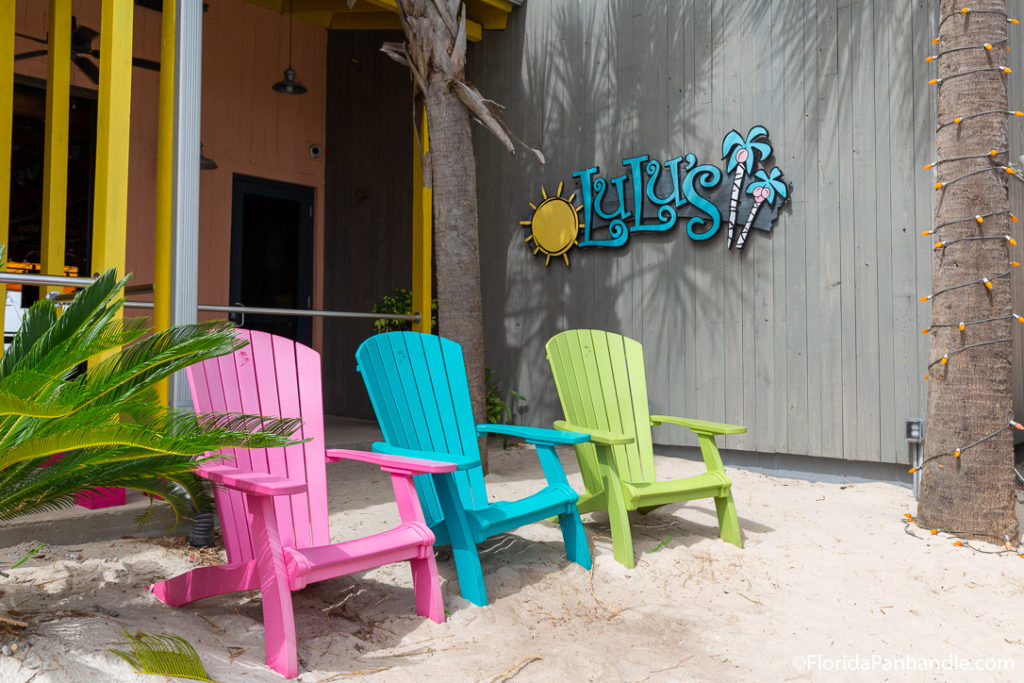 Whenever you're craving tons of fun alongside scrumptious food and drinks, Lulu's Destin promises to come through in a big way. At this beachside eatery, they specialize in scratch-made fare served up with live music played right on the beach. Happy hour specials kick it up a notch from 3 pm to 6 pm on the weekdays. Their $2 draft beer and $3 house wine net you huge savings, but their discount margaritas and daiquiris are hard to pass up.
Tailfin's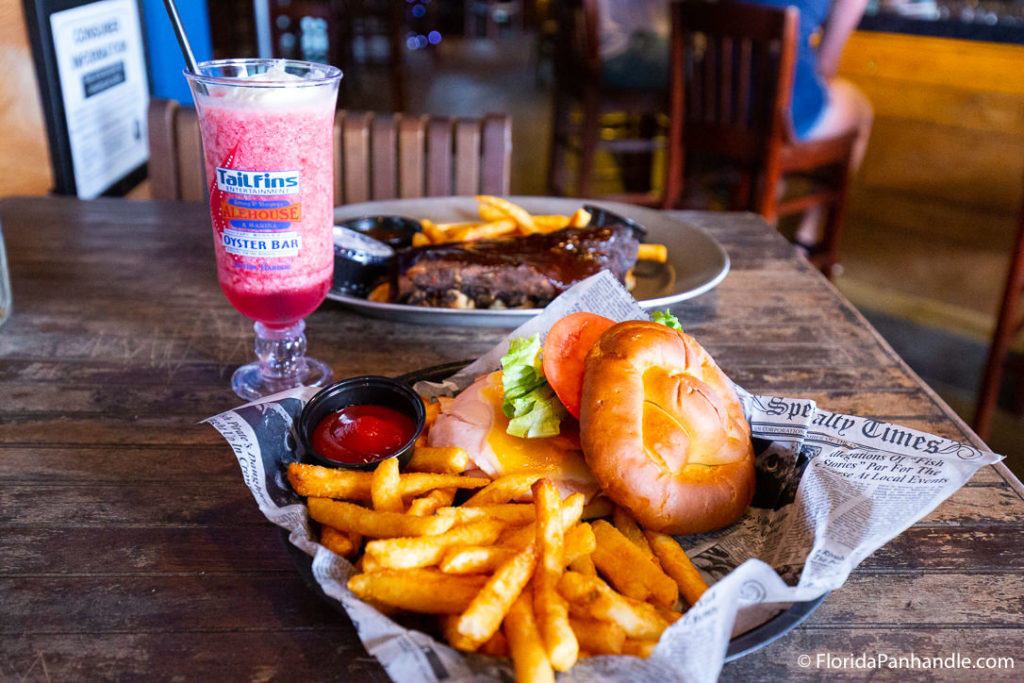 Live music on the rooftop is the name of the game at Tailfin's, although they don't skimp on the culinary magnificence either. Once you get a taste, their surf n' turf creations will never stop calling your name. But their drinks are plenty good, too, and they come at a discount during their 4 pm to 6 pm weekday happy hour extravaganza. At that time, you can get Long Island Iced Tea or their house wine for just $5. Or if you're dining with friends, go for the $20 buckets of domestic brews for the whole crew.
Harbor Docks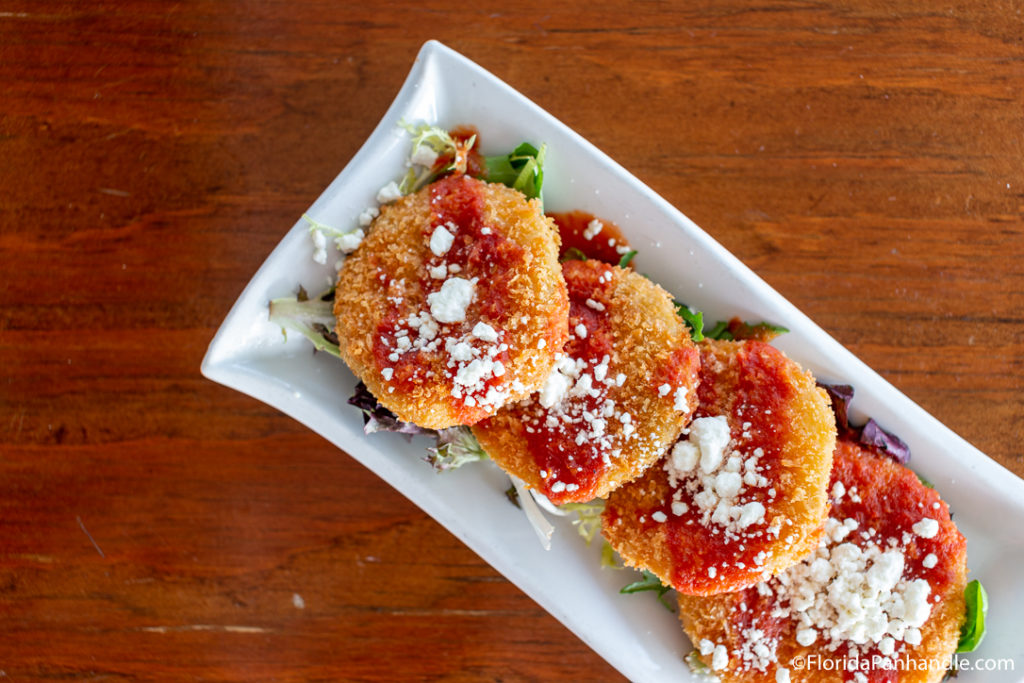 Want to enjoy an upscale dining experience right on the waterfront? Then, the Harbor Docks are the way to go, especially as happy hour rolls around. From 4 pm to 5 pm daily, you'll get $2 off all your sushi favorites plus all their appetizers come in at half-price. Well-drinks and domestic brews get a big discount as well, letting you get your fill without breaking the bank.
Best Specials
Jackacuda's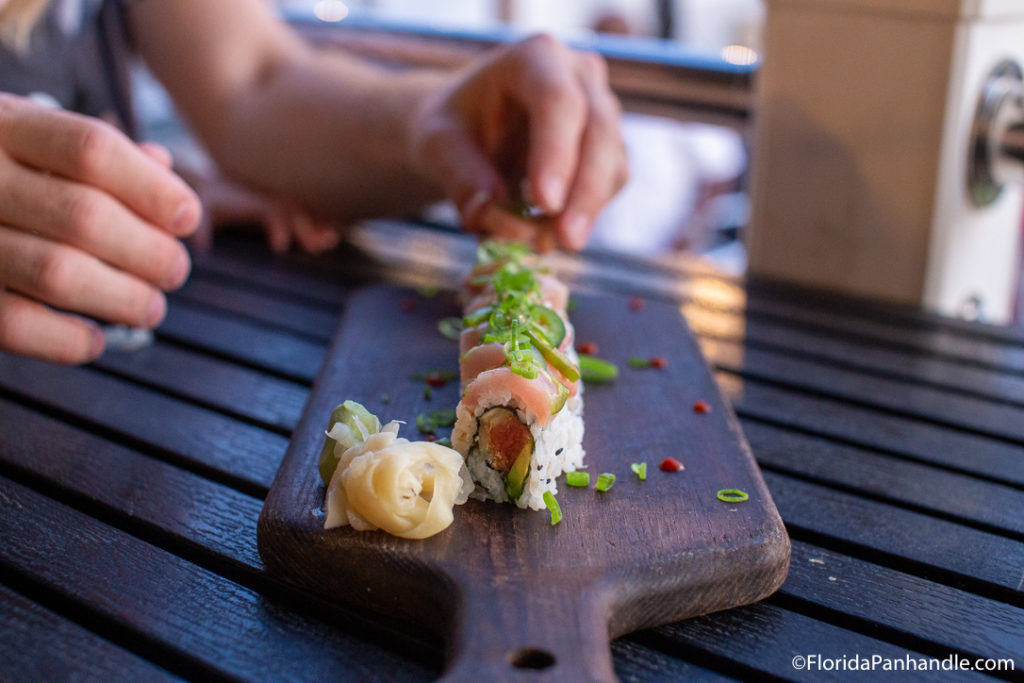 Whenever you're craving the freshest Gulf fish, let Jackacuda's tantalize your tastebuds from the first bite through to the very last. Home to the largest fishing vessel fleet in the state, this Florida eatery always goes big on the seafood delights. Then, they sweeten the deal even more with their iconic happy hour from 2 pm to 6 pm daily. Come in during that time to get their sushi rolls and select appetizers for just $6 each. Then, quench your thirst in style with $4 well drinks and house wine, $2 domestic draft brews, and $6 craft cocktails.
Bitterroot Food & Spirits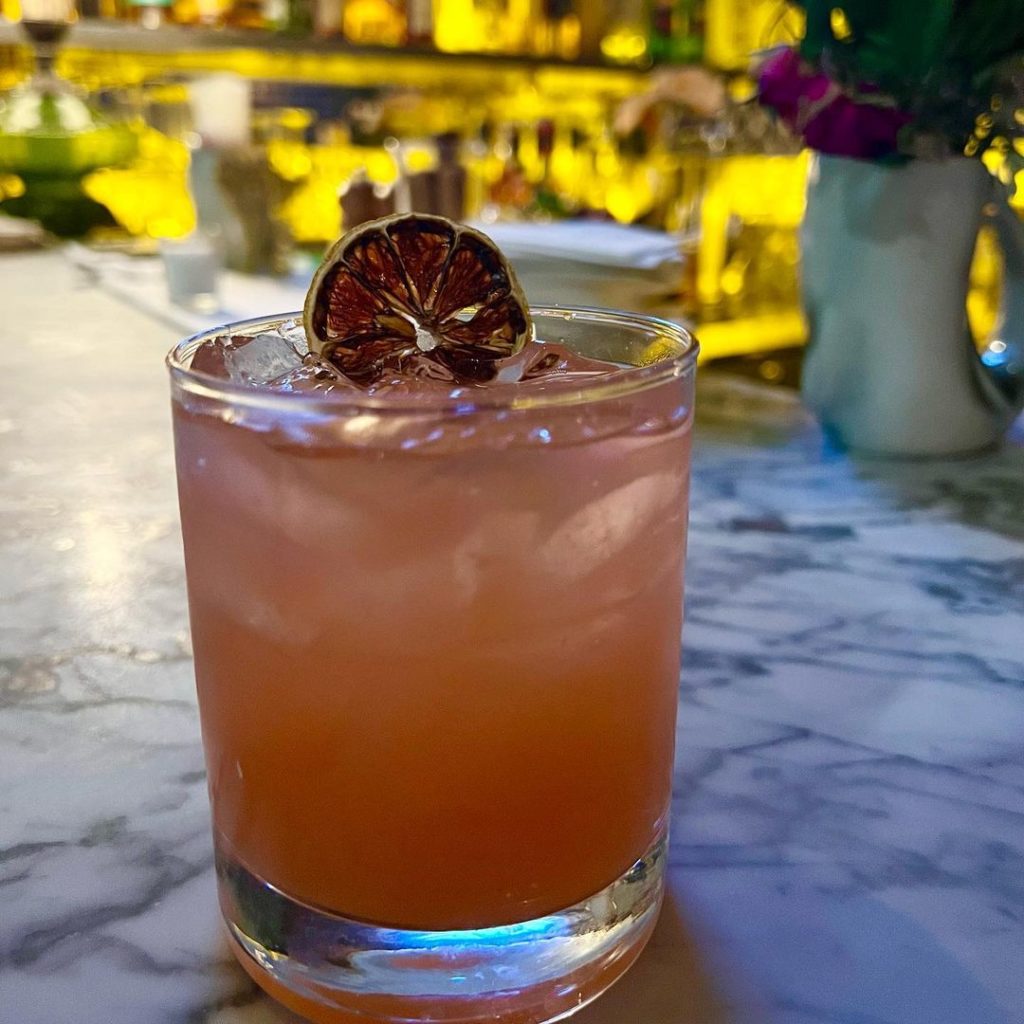 Bitterroot Food & Spirits always aim to keep things fresh and new by changing up their amazing menu on the regular. Their 3 pm to 6 pm happy hour boasts the same vibe, too, as specials rotate out all through the week. On Tuesdays, it's all about specials on their tiki cocktails. Wednesdays bring their half-off wine specials. And on Mondays? That's when you can get an Old Fashioned for just $5. Well, drinks and small bite plates are half-price all week long as well.
Hammerheads Bar and Grill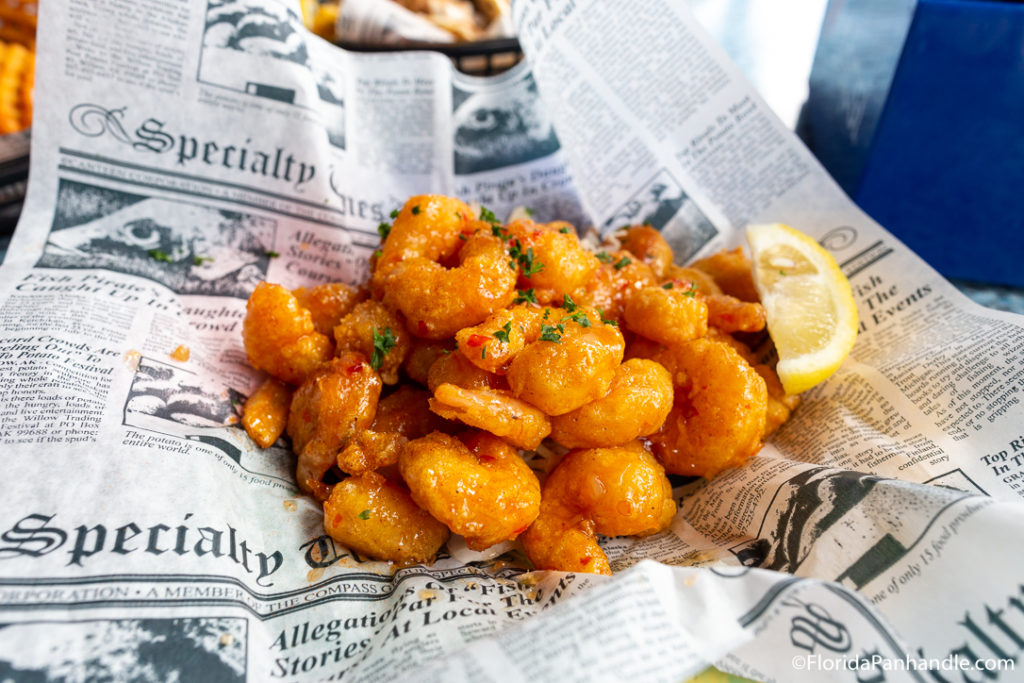 If you love oysters but don't love their high price tag, then you're going to want to zip on over to Hammerheads Bar and Grill for happy hour. Held daily from 4 pm to 6 pm, their happy hour lets you grub on raw and chargrilled oysters without shelling out the big bucks. Half-priced appetizers round out their offerings, while $4 to $5 wine elevates the dining experience even more.
The Back Porch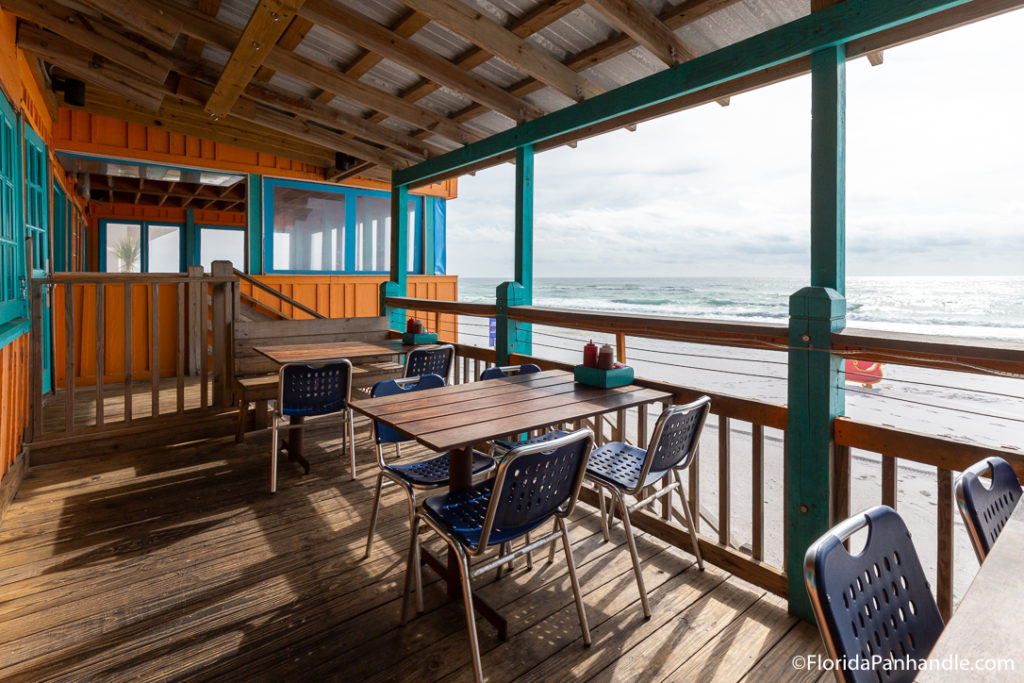 A true Destin favorite since 1974, The Back Porch makes it their mission to delight you with the perfect beachside dining experience. Although there's never a bad time to come by, saving your trip for happy hour is a wise choice. From 3 pm to 5 pm daily, you can get their classic Peel and Eat Shrimp for just $8.99 a plate. Then, take it to the next level with discounts on cold brews, well drinks, and house wines. Want to give your meal a zesty kick? Get their Bloody Marys for $5.25 each.
You cannot truly know which happy hour venues will land on your favorites list without trying them all. So, work your way through this list to get a taste of what each eatery is serving up. Then, bring your friends and family to all the top joints to find the clear winner. The journey is the reward all on its own, although it's also nice to know which venues you can count on for the absolute best happy hour experience.