Destin is a gorgeous city located in Florida's Panhandle. This beachfront location is a highly sought-after vacation destination as well as a snowbird locale thanks to its warm weather, beautiful beaches, and amenities like world-class golf courses.
But before you hit the road or book those plane tickets, it is a good idea to know exactly what type of climate you're heading toward. Check the following guide to Destin's weather and average temperatures by the month to make sure you pack the right gear:
Destin Weather & Average Temperatures by Month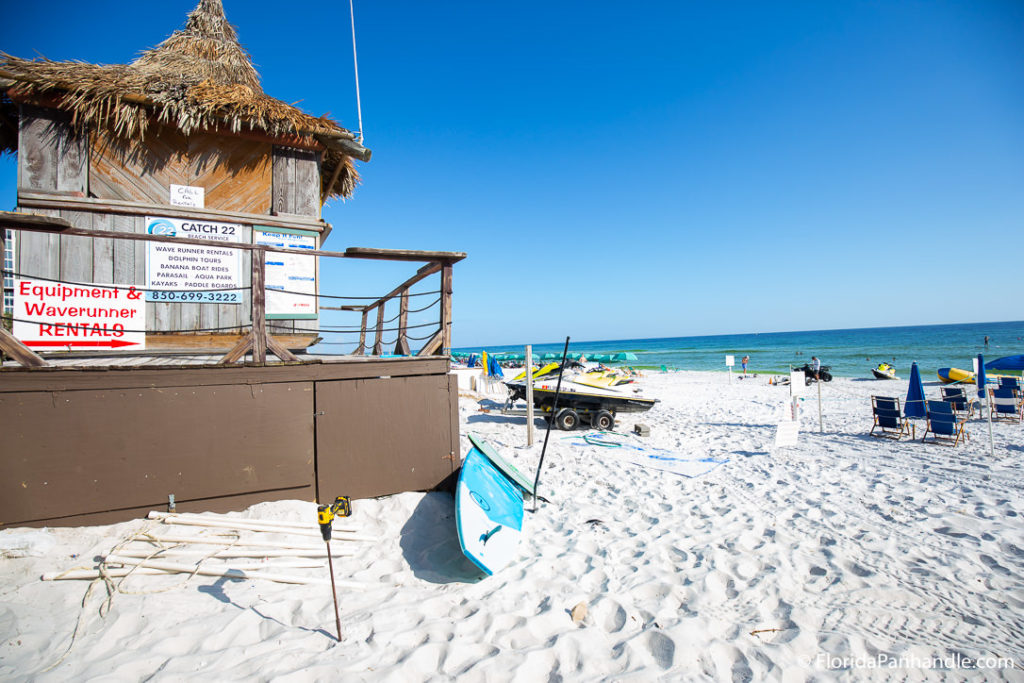 January
Destin experiences its coldest annual temperatures during the month of January — but even the coldest doesn't get that cold. Here, the average low is 48 degrees Fahrenheit, a temperature that many northerners are apt to experience as a slightly chilly spring temp. The average high is balmier 60 degrees Fahrenheit. Every once in a great while, Destin and the general Panhandle region might see some snow flurries. This is most likely to happen during January (although the most recent time Destin experienced snow was in December 2017).
February
Average temperatures start warming up come February with an average low of 52 degrees Fahrenheit and an average high of 63 degrees Fahrenheit. Zero chance of snowfall during this month, but you will likely encounter some slight rainfall as this month gets an average of nearly 12 days of rain every February. This month is also typically the month in which the seawater is at its coldest in and around Destin, with an average temperature of just above 62 degrees Fahrenheit.
March
Spring comes early in Destin. During March, the average low is 57 degrees Fahrenheit, and the average high is a very comfortable 68 degrees Fahrenheit. Rainfall is slightly less with an average of 11 days of rain across a longer calendar, while ocean temperatures are slightly more. During this month, the average seawater temperature is 65 degrees Fahrenheit. To put that into perspective, Destin's ocean temperatures are warmer in March than most of California's beaches during the height of summer.
April
Many will find April to be among the most pleasant months to visit Destin, Florida. During this month, you will still enjoy cool evenings that are ideal for bonfires while being able to relax beachside during warm sunny days. The average low in April is 63 degrees Fahrenheit while the average high is 74 degrees Fahrenheit. Rainy days likewise diminish to between 9 and 10 days of rain and the ocean temperature bumps up to a more comfortable 70 degrees Fahrenheit.
May
May is Destin's border month between spring and summer. The average high during this month is 81 degrees Fahrenheit and the average low 70 degrees Fahrenheit. May gets the least rainfall of the year in Destin with closer to just 9 days of very light rainfall. Meanwhile, the ocean temperature rises even more to an average of 76 degrees Fahrenheit. To put that temperature in perspective, Olympic swimming competitions require a minimum pool water temperature of 77 degrees Fahrenheit.
June
The official start of summer in Destin is June (even though many days in May will feel like summer). During this month, temperatures really increase to an average low of 77 degrees Fahrenheit and an average high to a sweatier 87 degrees Fahrenheit. Pretty hot stuff, but thankfully you have a lot of water surrounding you to cool off in. Interestingly, June is both an exceptionally sunny and rainy month. You'll get an average of 11.2 hours of sunshine during June, the sunniest for the year, but also expect some storms. The good news is that while Destin will get about 19 days of rain in June, these summer storms are typically fast, lasting only a couple of hours before sweeping away and leaving that good ole Florida sunshine.
July
Plenty of hot summer days to enjoy during Destin's July. The city enjoys a minimum average temperature of 79 degrees Fahrenheit and a maximum average temperature of 88 degrees Fahrenheit for July. Expect even more summer storms with an average of 24 days of rain, but also enjoy even warmer ocean temperatures with waters boasting an incredible average temperature of 85 degrees Fahrenheit.
August
August is the last official month of summer and it experiences the same average temperatures as July; an average high of 88 degrees Fahrenheit and an average low of 79 degrees Fahrenheit. August also gets about the same amount of rain as well as ocean temperatures.
September
Technically the start of fall, September actually doesn't cool off too much — at least not until closer to the end of the month. The average lows for this month are a more comfortable 74 degrees Fahrenheit while the average high is 86 degrees Fahrenheit (although that will almost always be during the first two weeks of the month).
October
October is technically fall, but unless you are from the South, you might not feel it as fall. During this month, the average low drops to a balmy 65 degrees Fahrenheit and the average high to 78 degrees Fahrenheit. While northern folks are apt to keep the shorts and t-shirts, expect to see more pants and light jackets during this month. While recently, October has been when Florida has seen more hurricane action overall, this isn't a rainy month as it gets just 9 days on average of rainfall.
November
Hurricane season officially ends in November and overall temperatures tend towards being much more agreeable for all. During November, Destin gets an average low of 56 degrees Fahrenheit and an average high of 68 degrees Fahrenheit.
December
Remember, the last time it snowed in Destin was in December 2017. That said, snowfall is very, very rare, rather visitors during this month can expect plenty of warm afternoons in the sun. The average low during this month is 52 degrees Fahrenheit and the average high is 63 degrees Fahrenheit.
Pack the Shorts and Come on Down to Destin, Florida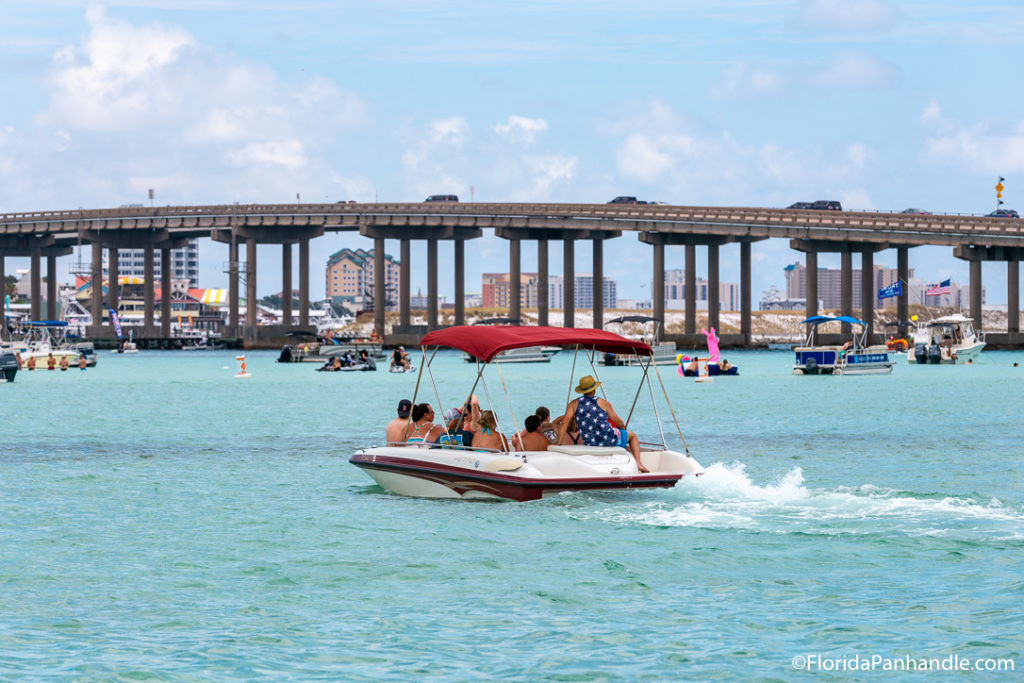 Overall, most people visiting Destin, Florida can expect to experience plenty of warm vacation days that are short and t-shirt weather. Even during the coldest months of December and January, you will want to pack the shorts for those warmer afternoons. Also, make sure to check out our other website pages to learn more about the city of Destin before you head out on your big vacation.