On the hunt for a new challenge? Ready to shake up your vacation itinerary? Hit up one of Destin's escape rooms for an adventure like no other.
Every escape room has different stories to tell and different memories to make. They offer a respite from rain or humidity, plus the sheer satisfaction of using your mental powers to overcome obstacles. There are several excellent options in and around Destin, but these are among the best.
4 of the Top Exciting Destin Escape Rooms
Escapology
Conveniently situated along the Emerald Coast Parkway and near several top resorts, Destin's Escapology is one of many locations from a vast and beloved escape room franchise.
The rooms at this location are a bit small, so Escapaology adventures are best enjoyed with smaller groups. No matter how many friends or family members accompany you, the time limit will be 60 minutes and you'll need to be on top of your mental game to break free.
Top puzzles include:
Mansion Murder
Cuban Crisis
Th3 C0D3
Lost Pressure
Murder on the Orient Express
No matter which puzzle you select, you will appreciate the attention to detail shown by the staff members, not to mention the details within the rooms.
Don't be surprised if, once you've emerged from one escape room, you feel compelled to try another. In reality, however, you will need to book all your puzzle adventures well in advance, as this location has been known to sell out on time slots several days ahead of time.
Gulf Coast Escape Room Destin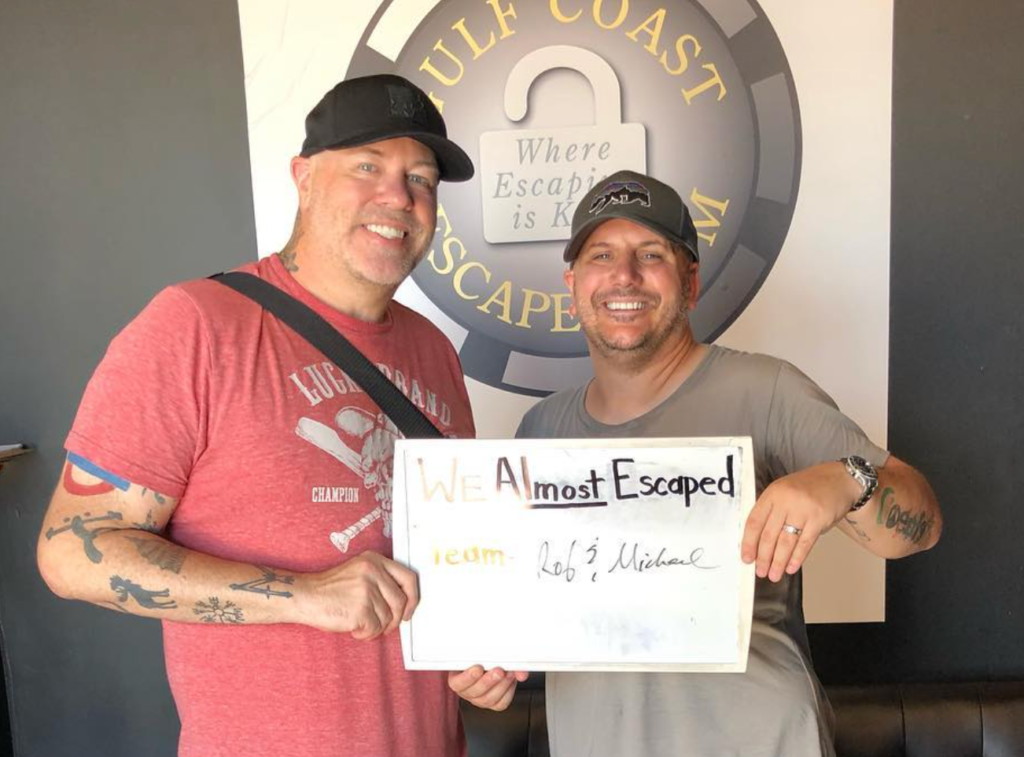 As you explore the HarborWalk area, don't hesitate to take a break from physical activity and give your brain a major workout. This is easily accomplished at the Gulf Coast Escape Room in Destin, which, like Escapology, is part of a chain. Gulf Coast Escape Room is a much smaller outfit, however, so it's the preferred option if you want something that feels unique to the region.
Many rooms are provided, with varying levels and time limits available. Some last just thirty minutes, which can be nice when you have a jam-packed day or simply lack the patience for puzzles. This company also provides valuable insight into how scary each puzzle might be, which is particularly helpful for parents attending with their kids.
Options worth booking include:
Alice & the White Rabbit
Bates Motel
Zombie Autopsy
The Doll Room
The Cabin
This location is a bit unusual in that communication with the staff members primarily takes place via walkie-talkie. This can feel a bit clunky at times as compared to other game rooms. The employees are still kind and attentive, however, and many satisfied visitors report that Gulf Coast's escape rooms are well-organized.
Escape Zone 60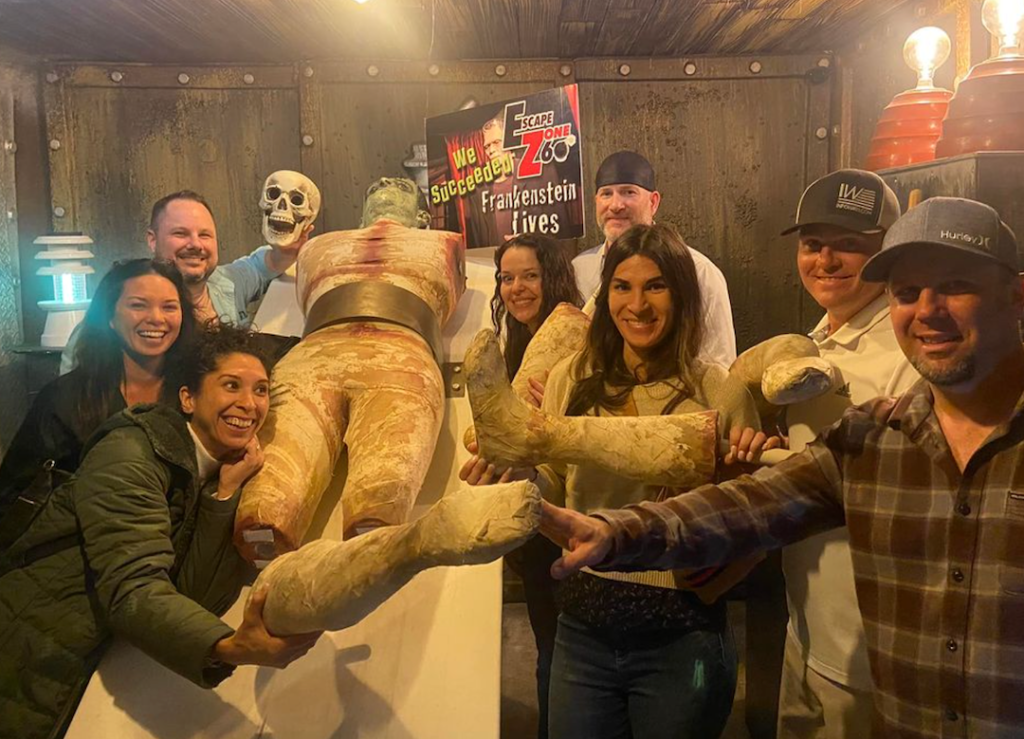 With locations all along the Emerald Coast, Escape Zone 60 is a regional gem that both residents and vacationers love to explore. The Destin location plays up the creativity and hospitality to create an escape room experience like no other.
While the options aren't quite as plentiful as those offered by other Destin escape rooms, both should be compelling: The Experiment and Crime Scene The Cabin. As the company's name implies, these both last 60 minutes.
The prices are reasonable and the clues are both intriguing and helpful. If needed, the game master is amenable to giving extra hints, although many novices are able to escape in time without the added help.
Cloak and Dagger Baytowne
If you're willing to go a bit beyond the beaten path, you'll find an amazing escape room in nearby Baytowne Wharf. This location is not nearly as well-known as its counterparts in the heart of Destin, but therein lies much of the appeal: it's decidedly unique and it's less likely to feel crowded at any given time.
There are a few excellent escape rooms at this location, each with a vibrant story at the center of the experience:
The Swindlers Escape
Knight's Quest
The Hillbilly Still
All of these puzzles last just thirty minutes, so this location is best avoided if you crave a more in-depth game room visit. If you prefer something a bit more surface-level, however, Cloak and Dagger should do the trick. Best of all, you'll have plenty of time to complete all three puzzles if you so choose.
As you plan your Destin itinerary, don't forget to add a few indoor options to your lineup. Escape rooms can be among the most enjoyable experiences, to the point that they don't feel like a backup plan, but rather, an exciting adventure that leads to treasured memories.