Looking to turn that adrenaline dial-up—maybe way up—on your getaway to Destin? Well, as it happens, the World's Luckiest Fishing Village has some of the Emerald Coast's most extensive options in the thrills department. Here's a roundup of seven family-friendly destinations and activities of the faster-paced variety!
1.HarborWalk Adventures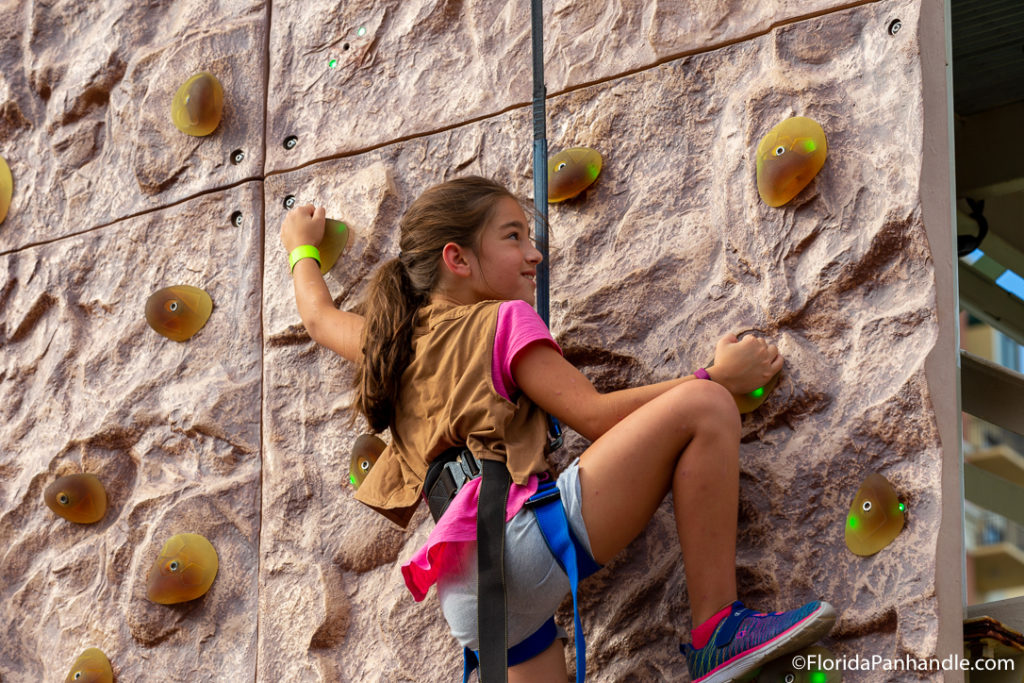 Of the multiple activities on offer at HarborWalk Adventures, three rank among the crowning thrill experiences not only in Destin but anywhere on the Florida Panhandle. Here you'll find the Destin area's highest and longest dual zip lines, for one thing, as well as the LED-illuminated climbing challenge of the 40-foot Rockwall. Most thrilling of all is the 100-foot drop you'll take via the unique HarborWalk Adventures Free-fall, a must-try for thrill-seekers.
2. The Track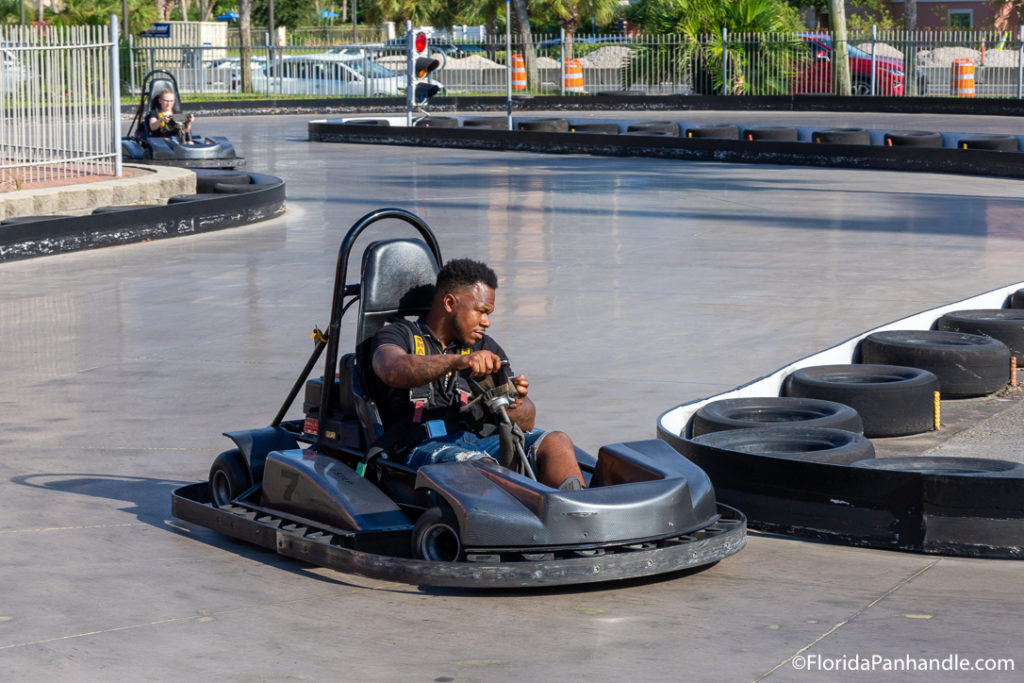 The long-running Destin location of this regional chain of amusement parks has plenty to get the heart rate up. You've got multiple go-kart tracks to choose from, for instance—including a super-cool elevated setup. The bumper boats are also irresistible, especially given they come equipped with water guns so you can unleash some liquid volleys on other vessels. Then there's the dance with gravity supplied by the exciting SkyFlyer. (When you need a bit of a breather from the more action-packed fare, The Track also offers mini-golf and a slew of games in Fat Daddy's Arcade.)
3. Wild Willy's Adventure Zone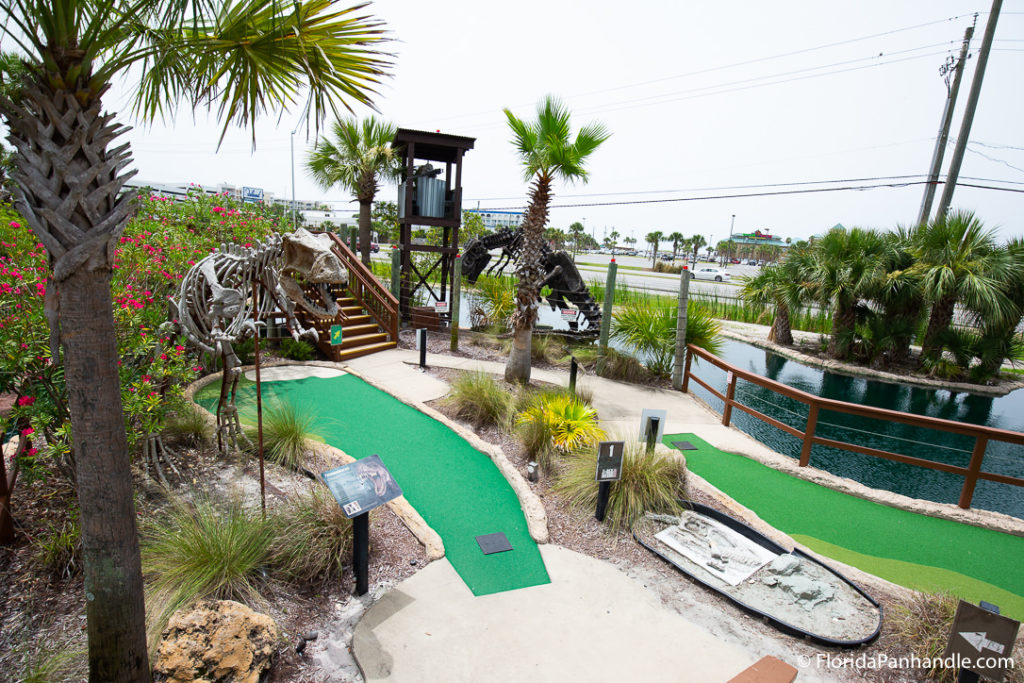 You'll also find go-karts as well as water-cannon-equipped bumper boats at your disposal at Wild Willy's, situated on Okaloosa Island in Fort Walton Beach just a stone's throw from Destin. This amusement park's arcade, meanwhile, includes such thrilling fun as the first-person flight simulator game Mach Storm. Another highlight is the Urban Assault Laser Tag arena, set up in "urban warfare" style and appealing to young and old sharpshooters alike. Take to the heights of the Tree Top Challenge, grab some air in the reverse bungee Ptero Jump trampolines, immerse yourself in the action via the special effects of Wild Willy's 4D Movie Experience—you won't run out of things to do here!
4. Just Chute Me Parasailing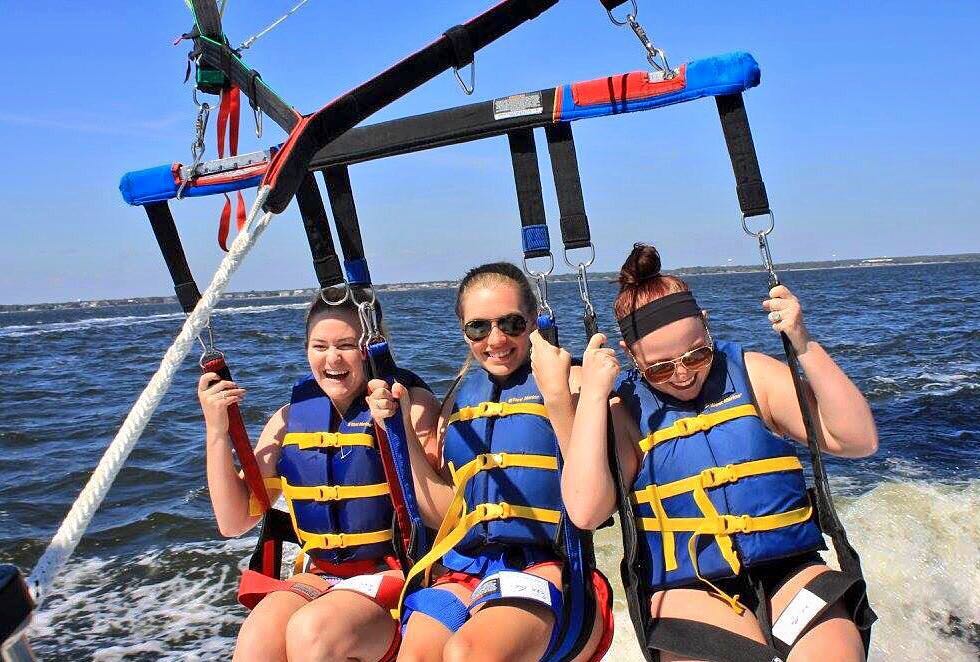 Along with snorkeling and dolphin cruises, Just Chute Me provides visitors with the chance to experience parasailing over the sparkling waters of Destin's waterfront. We're talking 10- to 12-minute rides that take you as high as 400 feet above Destin Harbor. The views out to the Gulf are extraordinary, and you might just spot see some dolphins plying the depths from your bird's-eye vantage. You don't need any experience to take part in the super-safe—and super-unforgettable—parasailing offered by Just Chute Me. (Keep in mind there are a number of other good parasailing options along Destin's shores, including Sun Dogs Parasail, Wet-n-Wild Watersports, Pelican Adventures, and Boogie Watersports.)
5. Gulf Coast Escape Room Destin
Treat yourself to a bit of controlled fear and creepiness at Destin's Gulf Coast Escape Room, which gives you the chance to solve puzzles and crack the codes of five different escape-room environments with the help of your fellow captives. While the Alice & the White Rabbit room is more surreal than scary, the others are on the freakier side of things: Bates Motel, Voodoo Cabin, The Doll Room, and the pleasantly named Zombie Apocalypse, the toughest of the escape rooms to figure out. (Another great local escape-room option? Escape Zone 60.)
6. Thrills Laser Tag & Arcade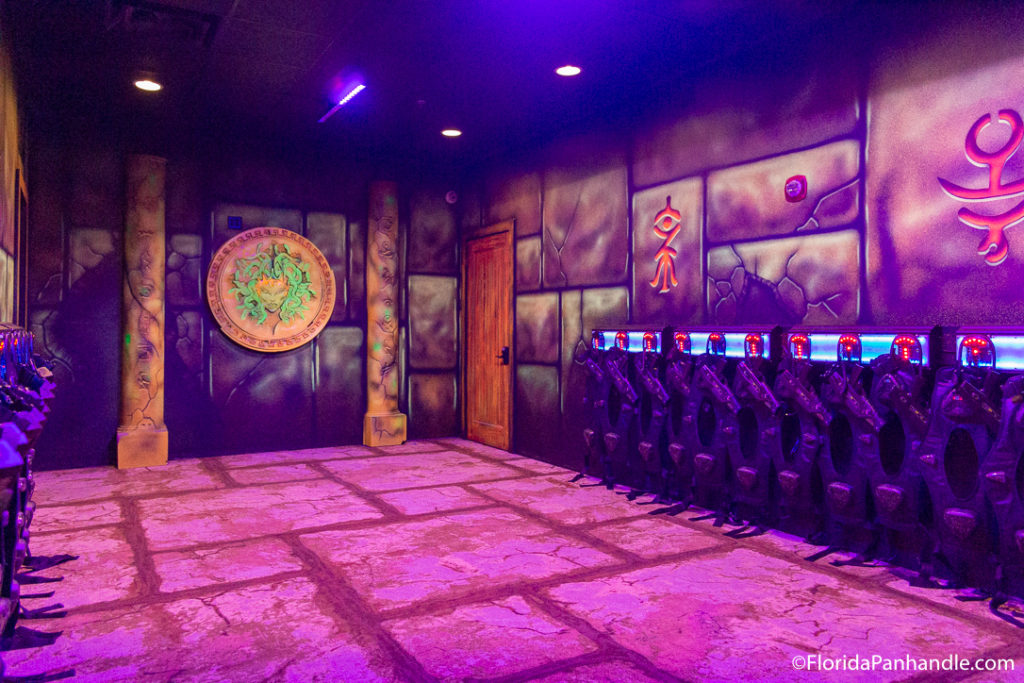 Well, the place is literally called "Thrills," so of course we're going to include it on our list! The arcade's plenty fun, but this fun zone's inclusion here is mainly due to the two-story laser tag arena: aka the "Temple of Doom." It's a heck of a layout that incorporates among other fun features some eye-catching cobra pillars.
7. Big Kahuna's Water & Adventure Park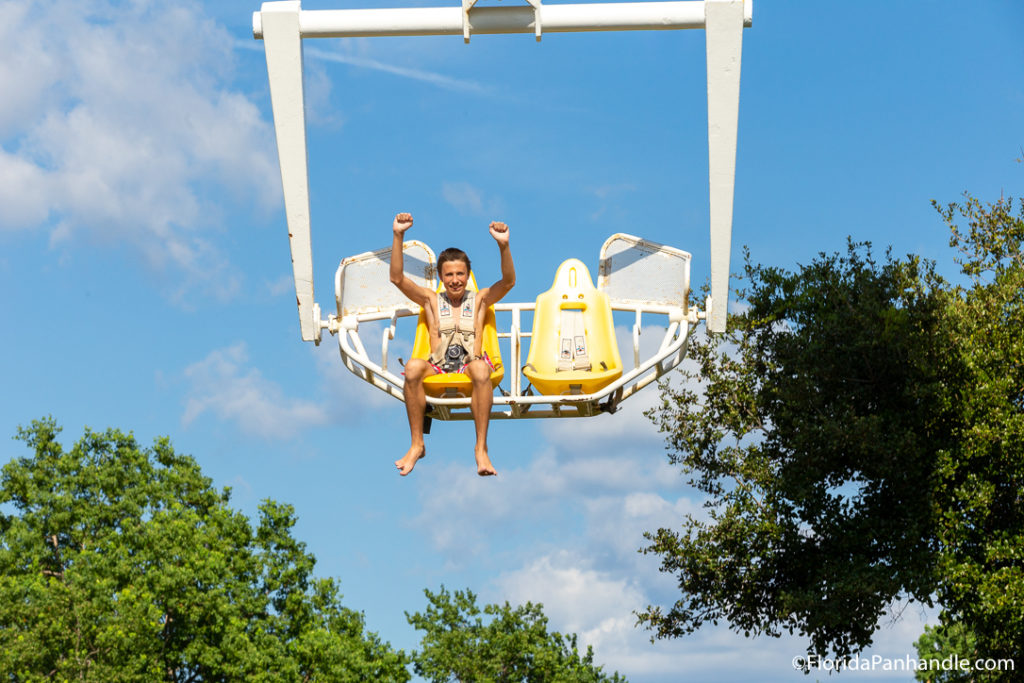 While less thrill-hungry members of your party can content themselves in the splash pools and mini-golf course, you've got some awesome water slides to shoot down at Big Kahuna's Water & Adventure Park. They include the dark portals and plunges of Jumanji and the wild waterslide race of the five-story Kowabunga Racer.
Emerald Coast Thrills in Destin
Whether you're getting wet and wild at Big Kahuna's, dodging zombies in an escape room, or flying high in a parasail, Destin has no shortage of adrenaline-churning activities for your adventurous pleasure—indoors and out!