Destin's Emerald Coast waters are mighty inviting, to say the least: Spend enough time enjoying the soft sugar sands of these world-famous beaches, and you're surely going to feel the lure of the surf. The swimming's fantastic, of course, but if you want to really get a taste for the underwater action, you're going to want to go the snorkeling or scuba route!
Destin's inshore and nearshore environments support a wealth of marine life, from tropical fish and spiny lobsters to sea turtles and bottlenose dolphins. Peering through a swim mask, propelled by your very own set of flippers, you'll nab up-close looks at these spectacular undersea denizens—and get a whole new appreciation for the biological bounty of "the World's Luckiest Fishing Village."
Snorkeling in Destin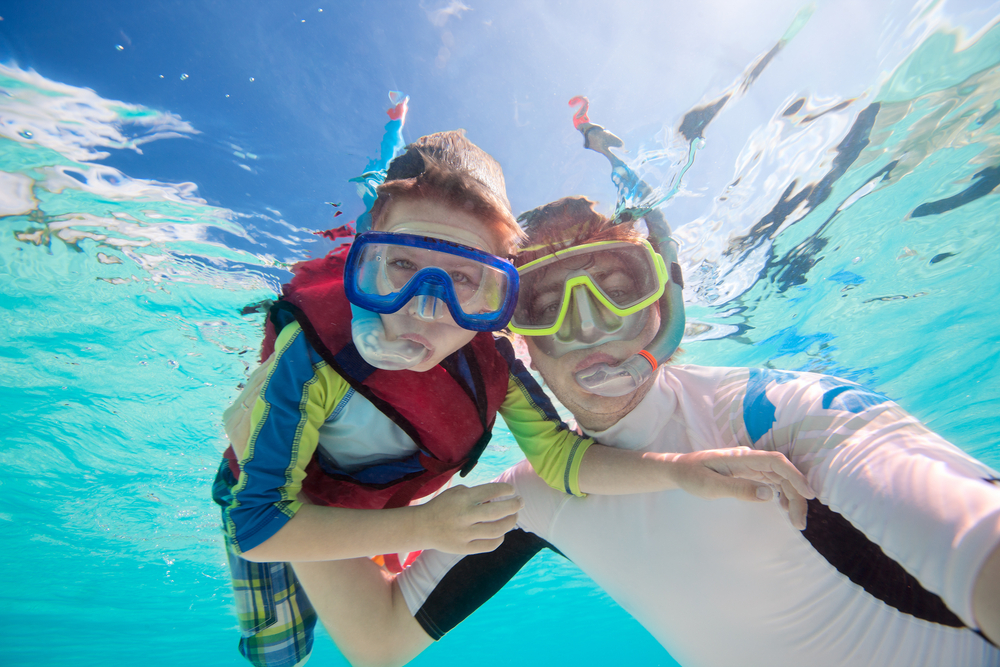 One thing you won't find along Destin's shores is coral reefs aplenty. Yet the seagrass beds and sandy flats have their own beauty, and there are plenty of great, easily accessible snorkeling hotspots with fine opportunities to see marine critters.
The Destin Jetties at the gates of East Pass are probably the most all-around celebrated snorkeling destination in the vicinity, serving up the chance to eyeball everything from tang, wrasse, redfish, sergeant majors, pufferfish, and the occasional barracuda to octopus and hermit crabs. You'll enjoy the best visibility if you time your snorkeling at the Jetties for high tide: The clarity of the pulsing-in Gulf water is superior to the murkier Choctawhatchee Bay influence.
Close-by Norriego Point, that sandy finger between Destin Harbor and East Pass, is another fruitful spot. So is Henderson Beach State Park, where you might luck out with a glimpse of some of the loggerhead sea turtles that nest on that refuge's pristine beachfront.
Diving in Destin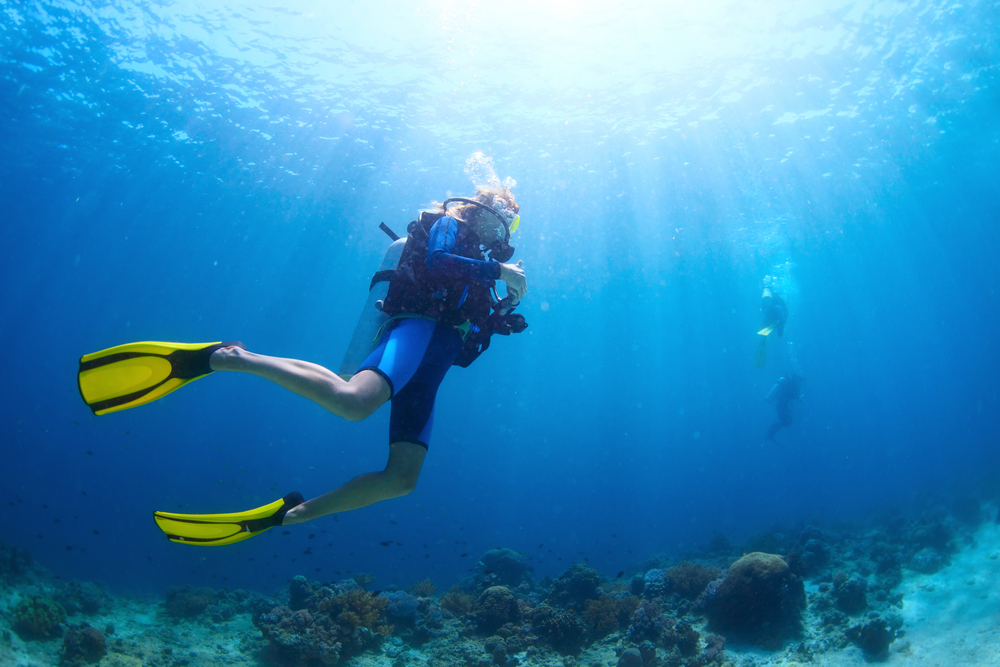 The Destin seaboard claims hundreds of dive sites that range from wrecks to natural limestone reefs. You can get training and certification from multiple dive shops and outfitters, opening up new worlds of underwater exploration for your Emerald Coast getaway.
Check out readily accessible dive spots such as the Destin Bridge Rubble and the Urchin and Sand Flea reefs. A couple of miles south of Okaloosa Pier, Wreck Alley includes a bevy of artificial reefs, including the 100-foot Barrel Barge and a number of sunken M60 tanks; keep your eyes peeled for amberjack, stingrays, flounder, and sea turtles.
The intentionally sunk Miss Louise tug makes another awesome scuba hotspot, and—sitting as it is in about 60 feet of water about five miles off Destin—one that's beginner-friendly. You've got the chance to see some truly spectacular sea life here, including huge goliath groupers; whale sharks—the biggest fish in the world, and completely harmless filter-feeders—have even been recorded here.
Those comfortable in deeper waters have many amazing limestone reefs to dive at, including Triplets, Timber Holes, White Hill Reef, and Amberjack Rocks.
Destin Snorkeling and Diving Outfitters
A great way to get a feel for Destin-area snorkeling and diving—and access some of the most rewarding places to go below the surface—is via a guided tour with a local outfitter. Here are a few options in that department!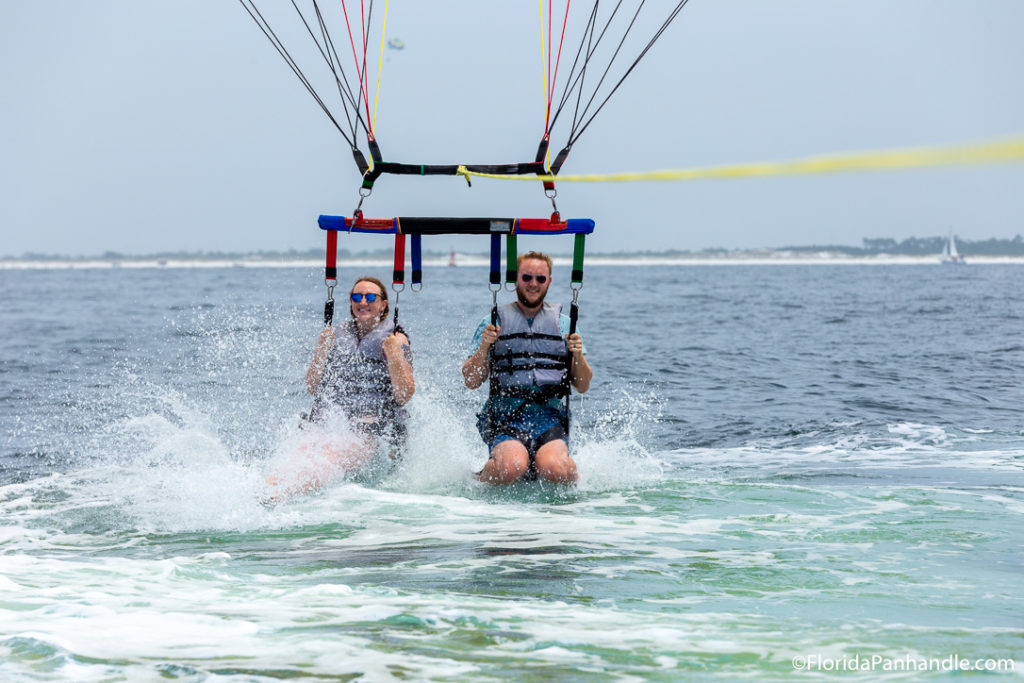 Among numerous other activities, Pelican Adventures offers snorkeling trips up to three hours long. You'll have the reassurance of instructor supervision at all times as you marvel at the submarine spectacle at spots such as the Destin Jetties and the Choctawhatchee Bay sandbar of Crab Island.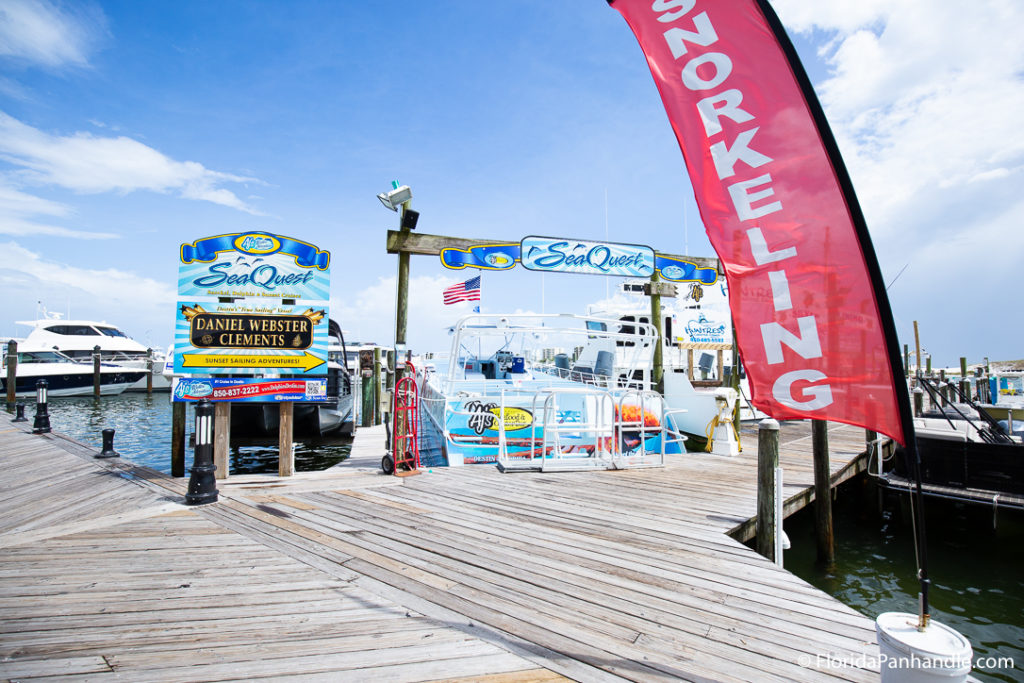 With AJ's, you'll commute to your snorkeling grounds in style while grooving to onboard music. You'll have all your snorkeling gear taken care of on these three-hour outings, with other fun water equipment—floats, swim noodles—provided as well. Your snorkel adventure will come followed up by a cruise seeking dolphins, just for good measure.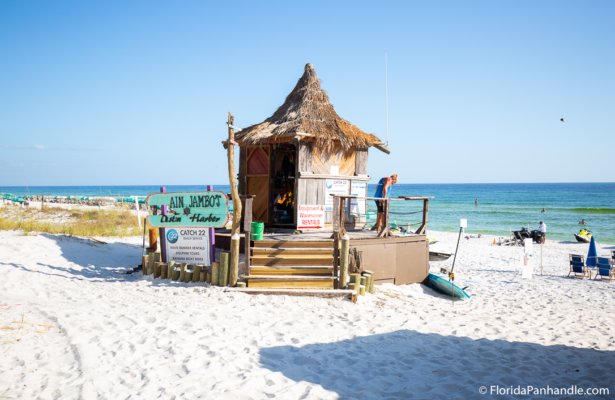 The two- to six-hour snorkeling trips offered by Captain Jambo's target such sites as the East Jetty and Choctawhatchee Bay's sandbanks, reached via 30-foot catamaran. All of these excursions are small-group affairs, which makes for a great atmosphere and flexibility. You can rent GoPros, too, for immortalizing your snorkeling odyssey.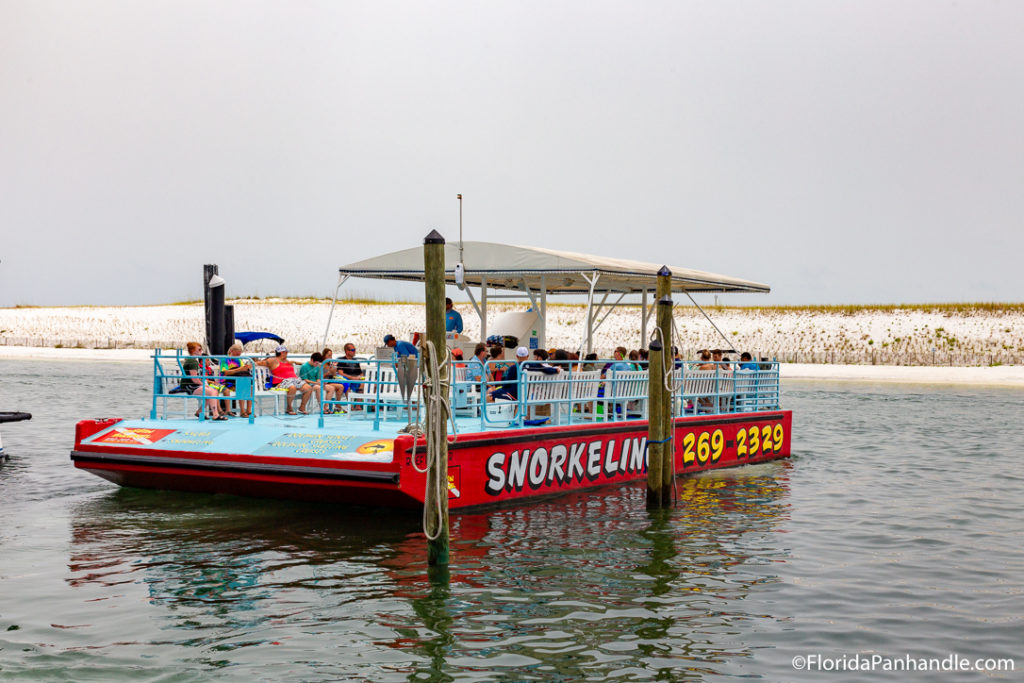 Destin Snorkel's super-popular, three-hour snorkeling tours hit up such spots as the Destin Jetties and a Choctawhatchee Bay site near Clement Taylor Park, and come combined with some of the shelling for which this area's also well known. If you're intrigued by the idea of diving but not quite ready for scuba, meanwhile, you can try Destin Snorkel's SNUBA experience: a sort of hybrid of snorkeling and scuba diving that allows you to explore some 20 feet down and spot such bottom-dwellers as toadfish and sea anemone.
See the Underwater Show Along Destin's Shores
Whether you're snorkeling right along the waterfront or chartering a dive trip to the offshore Gulf, Destin provides a top-notch springboard for underwater discovery on the Emerald Coast!