People go to Destin, FL to enjoy the community's gorgeous beaches and ample boating opportunities, such as fishing and snorkeling. So if you've likewise come for the Gulf Coast waters, why not likewise dine with a beautiful waterfront view?
When it comes to premier waterside restaurants, Destin has them in spades. Which one becomes your favorite will depend upon what you're hungry for, your favorite decor, and your budget.
The following is a well-rounded list of the best waterside restaurants you'll find in this Panhandle community that meet a variety of desires to help you narrow down the best one for your family or party group:
1. Tailfins Waterfront Grill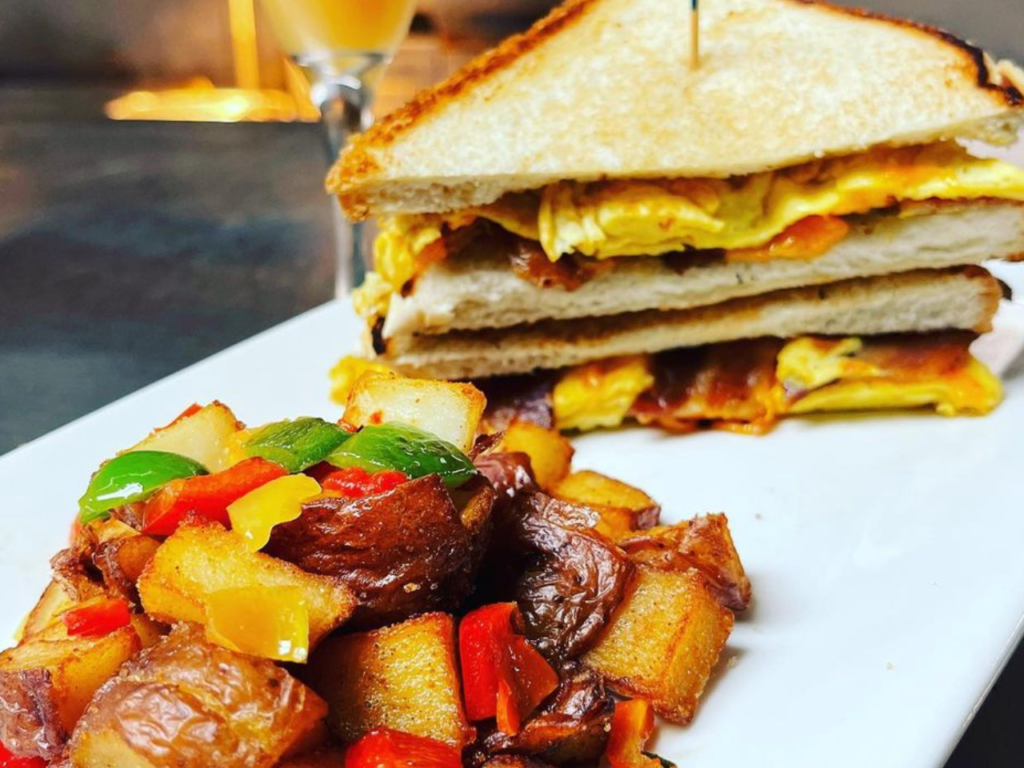 Tailfins Waterfront Grill boasts a lively sports bar and restaurant atmosphere and is conveniently located just a few blocks down from the popular Destin Harbor Boardwalk. There are two ways you can enjoy waterside dining at this restaurant. You can either enjoy the expansive covered patio on the main floor or go to the roof for an open-air dining experience.
You can go to Tailfins Waterfront Grill at just about any time of the day to enjoy good food in a fun atmosphere. However, if you like live music and fancy drinks, then we recommend weekends and evenings for their musical events. Or, if you're an early bird, go here in the morning at 8 a.m. and later to enjoy their special dockside breakfast menu that includes savory entrees like the Cajun Omelette featuring andouille sausage and blackened shrimp sauteed with jalapenos peppers, potatoes and more.
2. The Back Porch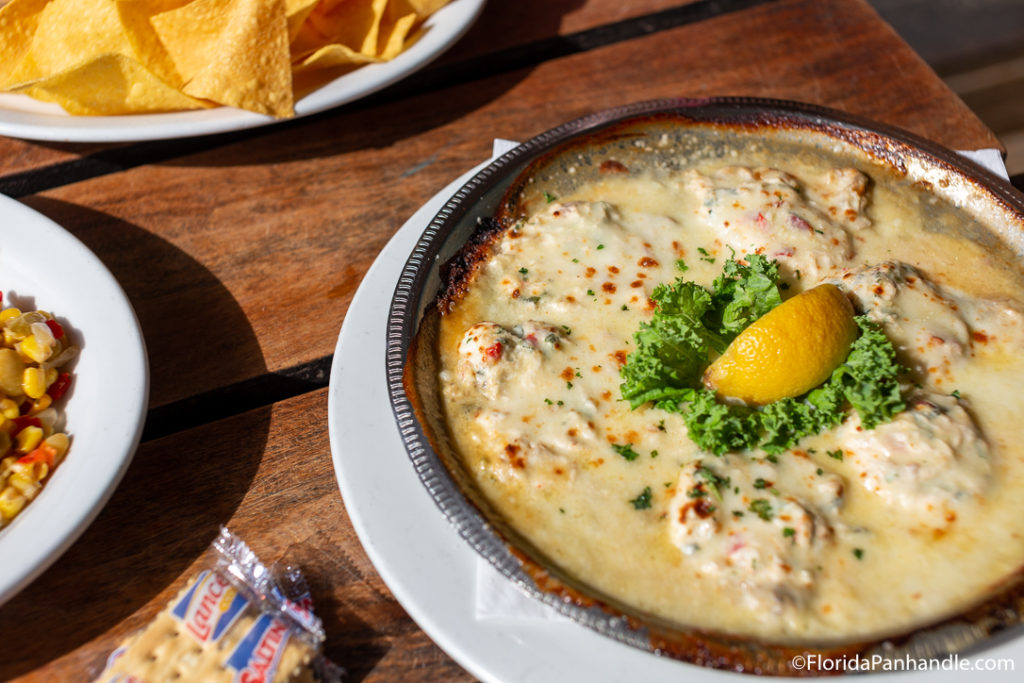 The Back Porch is the restaurant you want to go to when you have kids that aren't ready to leave the water. That's because this waterside restaurant has a back open-air patio that extends right out to a stretch of public beach sands that is less than a block from Henderson Beach State Park. You can even snag a picnic table that is on the beach itself to enjoy an evening cocktail as your curl your toes in the sand and enjoy an amazing sunset.
The location here is really great, but the aptly named The Back Porch has more going for it than just that. This Destin restaurant is known for fast and friendly service and generous portions. The most popular item here is the Amberjack Sandwich which features Gulf-caught amberjack blackened, grilled, bronzed, or fried, served with a side of French fries and coleslaw.
3. Boshamps Seafood and Oyster House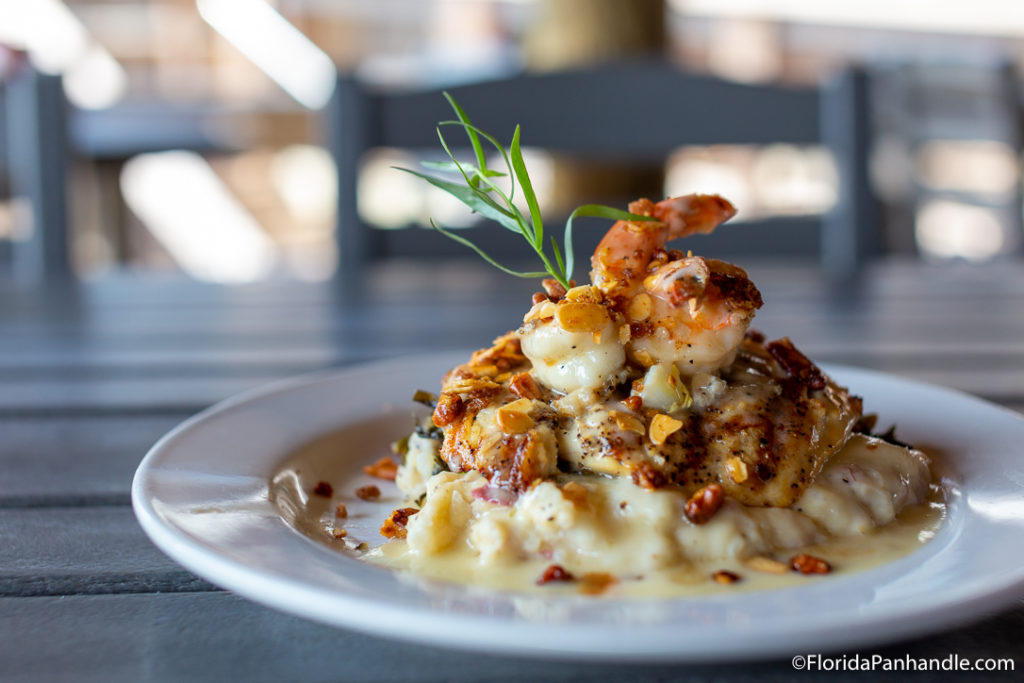 Boshamps Seafood and Oyster House bills itself as a casual restaurant, but its menu and service make it feel a cut above that. In fact, the owners and Head Chef behind this location had spent nearly 30 years operating one of Destin's highest acclaimed upscale fine dining restaurants, The Flamingo. That experience certainly shines out at Boshamps Seafood and Oyster House. So, if you're a foodie who prioritizes quality ingredients and presentation, then you'll love dining here.
This waterside restaurant is located near the heart of Destin and features two levels of outdoor, waterfront seating. The lower outdoor patio has a staircase that leads down to a private beach and stage area where live music often plays in the evenings.
4. Boathouse Oyster Bar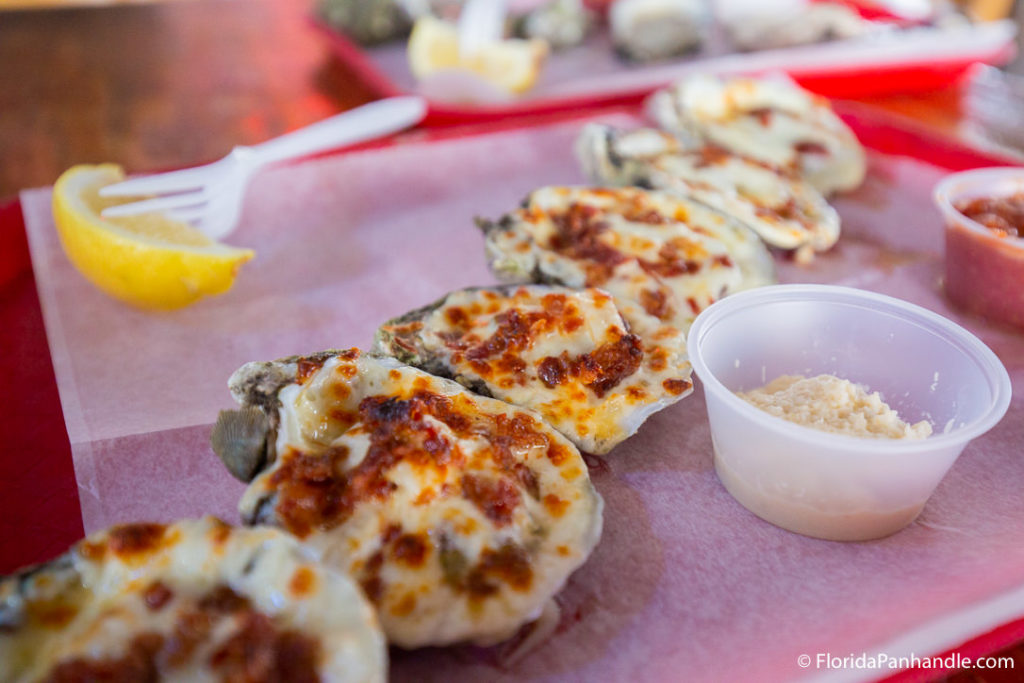 If Boshamps Seafood and Oyster House are of the most upscale restaurants in feel on this list, then the Boathouse Oyster Bar is certainly the least formal one. This is a very laid-back bar and grill that is quite the institution. Boathouse Oyster Bar has been slinging oysters and cold beers at their Destin Harbor location for over 30 years. The back patio's ceiling is full of stapled dollar bills from the past, which, in combination with the constant list of Panhandle bands hitting the restaurant's small stage, gives the place a very local's kind of vibe.
Because the bar is very prominent here, we wouldn't call the Boathouse Oyster Bar very kid-friendly (in fact, they only recently added a Kids' Menu). However, it is a great place to go for adults looking for a more laid-back spot with premier oysters. This Destin restaurant boasts all types of seafood items, but its oyster menu is over a dozen entrees long and includes specialty baked and grilled options.
5. Captain Dave's On the Gulf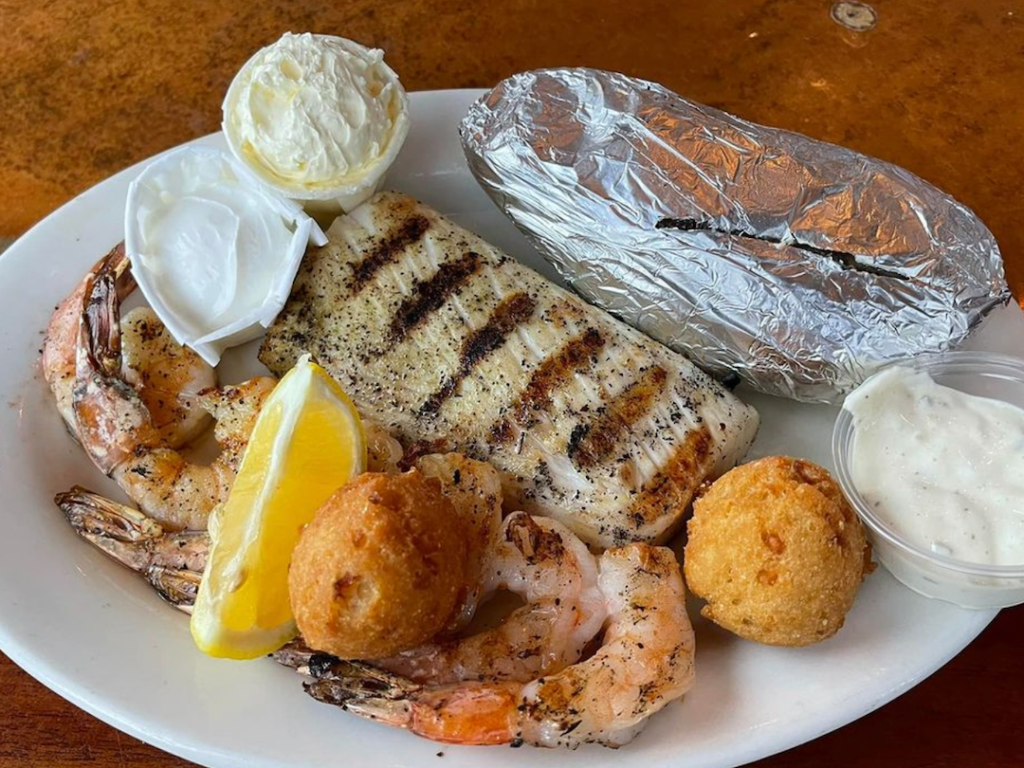 Located near the Emerald Bay Golf Club, but on the beach, Captain Dave's On the Gulf is a massive Americana restaurant that offers expansive waterfront views. This is another long-time denizen of the area as this restaurant has been here and been serving up delicious entrees for over 50 years now. The building itself extends along the beach, offering both beautiful indoor dining with massive windows that look out to the Gulf, and outside patio dining where you can enjoy ocean breezes in your hair.
The menu at Captain Dave's On the Gulf is pretty diverse, with a nice array of seafood options as well as beef and chicken-based entrees. There's also a great kids' menu that has a ton of food options that are all served with French fries.
6. Dewey Destin's Harborside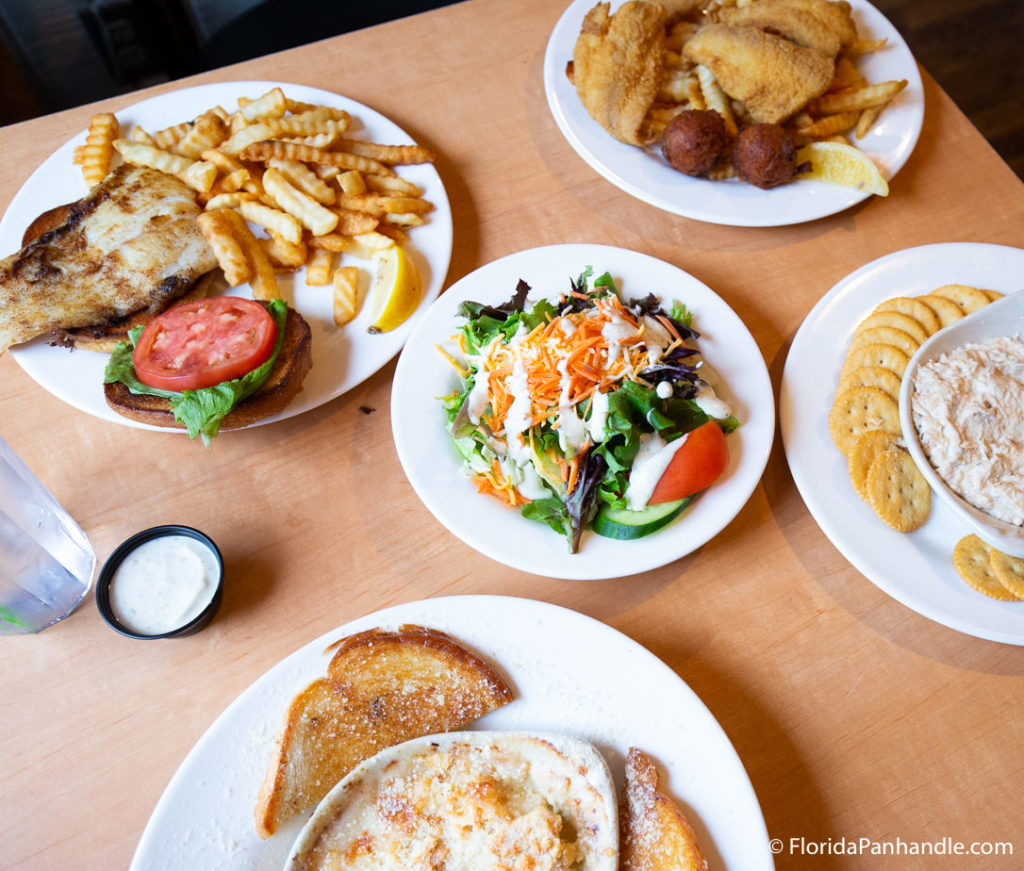 Dewey Destin's Harborside is located near downtown and boasts its own dock so that you can walk, bike, drive, and even take your boat here to enjoy its popular seafood flavors. They have a large covered patio that overlooks the harbor and offers plenty of picturesque views in comfortable patio furniture. The restaurant's menu features delicious locally caught seafood as well as several premier steak entrees. Be sure to check their Blackboard Menu that outlines all of the day's Fresh Catch options as well as other day specials.
Learn More About What Destin FL Has to Offer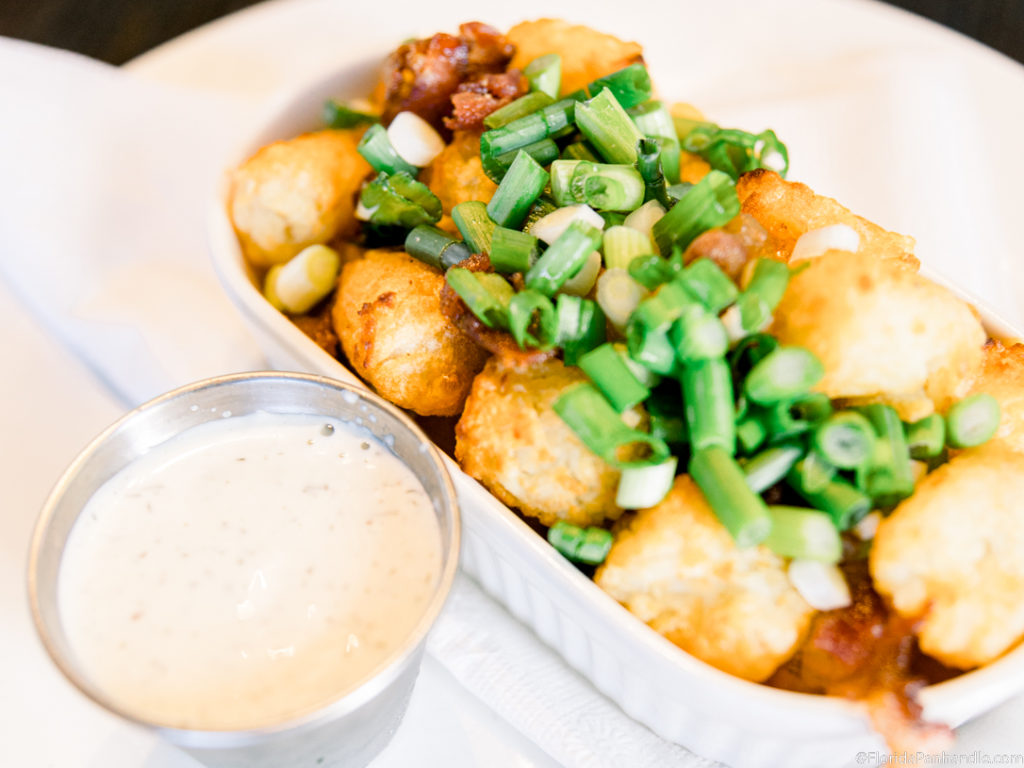 Found a restaurant you're excited about? What about a great beach to go to or a fishing tour to book? Make sure to check our other Destin, FL pages to learn more about this dynamic community and other great locations and companies to check out on your next vacation.