Southern and seafood may be the dominant culinary styles in Destin, but this coastal town is also home to some seriously decadent desserts. From fast-food joints to seafood shacks, you'll find sweet treats nearly everywhere you go. Keep the following options in mind when you're ready to indulge:
1. Boshamps Seafood & Oyster House: Mystery Pecan Pie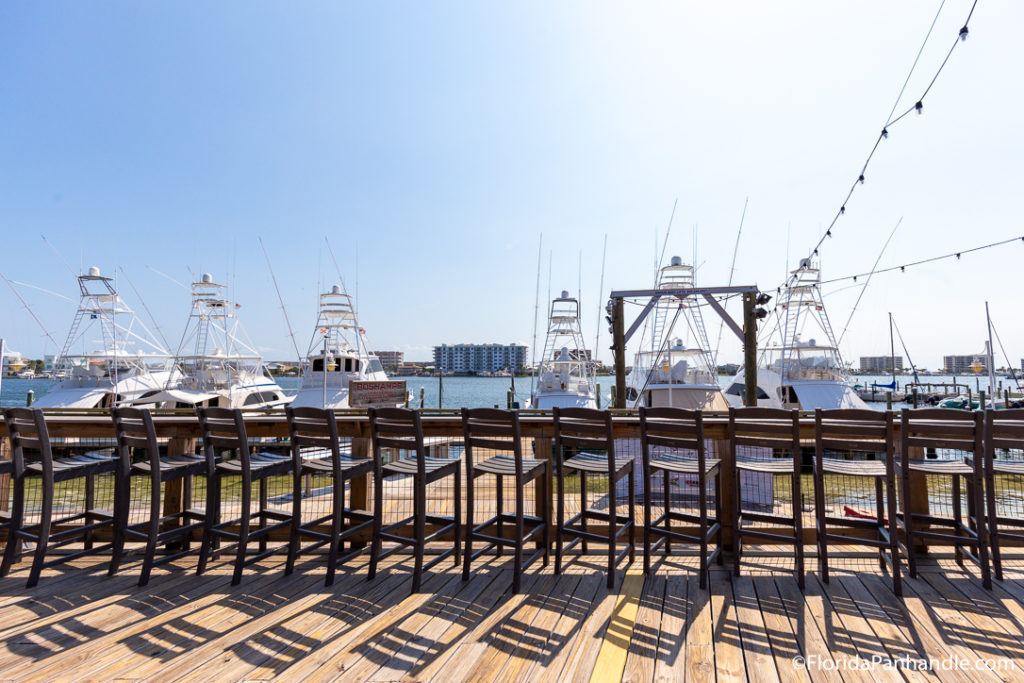 If you fill up on oysters or shrimp at Boshamps and leave without trying the dessert, you'll do yourself a real disservice. This Destin favorite has an entire menu dedicated to sweets. Known as the 'Shug' menu, it features a magnificent dessert that takes pecan pie to the next level by adding cheesecake to the mix. The restaurant also serves a variety of seasonal selections, so don't hesitate to ask about Mrs. Cynthia's Daily Desserts.
2. Shake's Frozen Custard: Bopper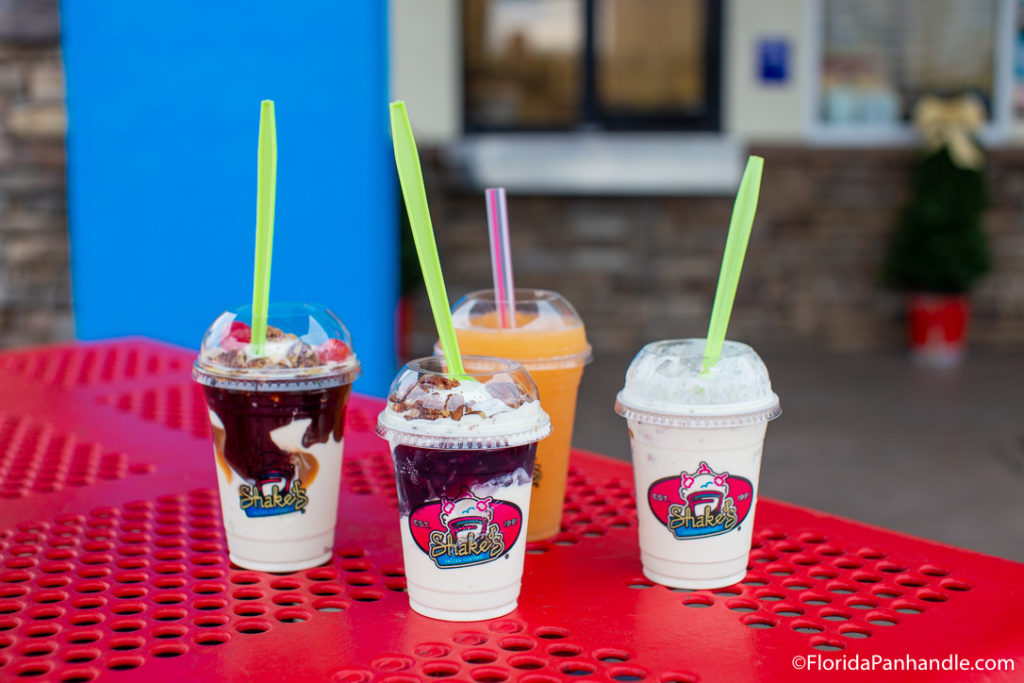 If you need something sweet ASAP, head to Shake's Frozen Custard in Destin. There, you'll find the satisfyingly frosty treats that can deliver immediate relief on the hottest Florida afternoons. Any of the fast-food joint's custards or concrete desserts will have you licking your lips, but there's something truly special about the Bopper — and we're not merely impressed by its unique name.
This sizable order includes three scoops of ice cream drizzled in caramel and hot fudge sauce, as well as plenty of pecans. It goes beyond the usual cherry on top to include three of this sundae essential.
3. Pazzo Italiano: Nutella Calzone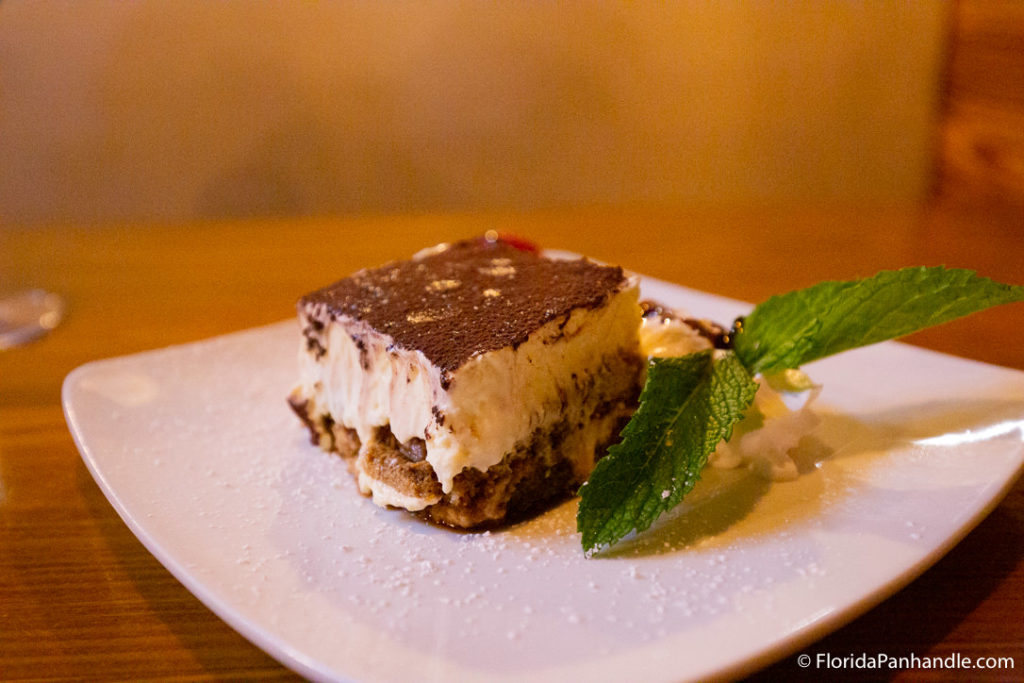 There's more to the Destin culinary scene than fast food and seafood shacks. Pazzo Italiano, for example, exemplifies fine dining with its contemporary Italian menu. Its 'Dolce' menu is also scrumptious.
After you've eaten your fill of penne, capellini, or chicken piccata, try this wonderfully fresh calzone. A favorite among kids and adults alike, it's loaded with melted Nutella. Drizzled chocolate syrup, pistachios, and powdered sugar top this mouthwatering creation. If you prefer a more traditional Italian dessert, don't hesitate to order the tiramisu or the cannoli.
4. Bruster's Real Ice Cream: Death by Chocolate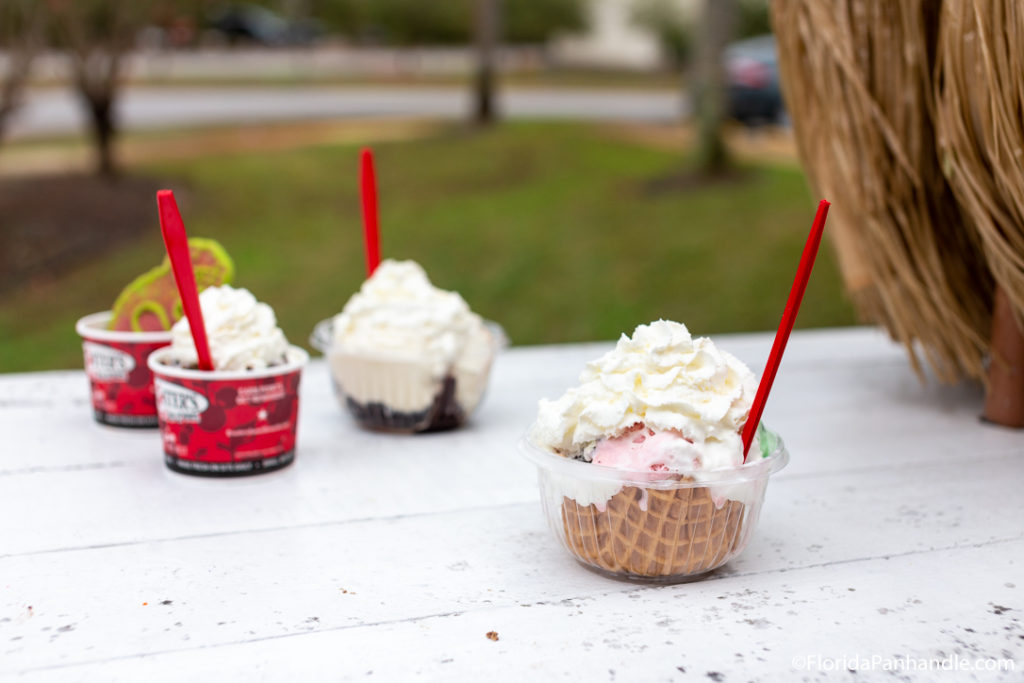 This Bruster's dessert has an evocative name that should prepare you for what is a decidedly chocolatey affair. Its rich ice cream blend is chock full of Hershey's Special Dark chocolate chunks, chocolate crispies, and brownie bites. Chocolate ice cream ties it all together. Feel free to enjoy in a cup or with a waffle cone.
5. Pompano Joe's: Blueberry Cobbler White Chocolate Cheesecake
Pompano Joe's may be best known as a seafood restaurant, but its dessert selection is just as impressive as its lunch and dinner menus. While choosing between the many creative offerings can be difficult, this memorable cheesecake certainly stands out.
The creamy cheesecake features delicious chunks of vanilla bean cream cake and even tastier swirls of blueberry compote. As if that's not enough, the cake is topped with whipped cream, dried blueberries, and white chocolate shavings.
6. Smallcakes — A Cupcakery: Peanut Butter Cup Cupcake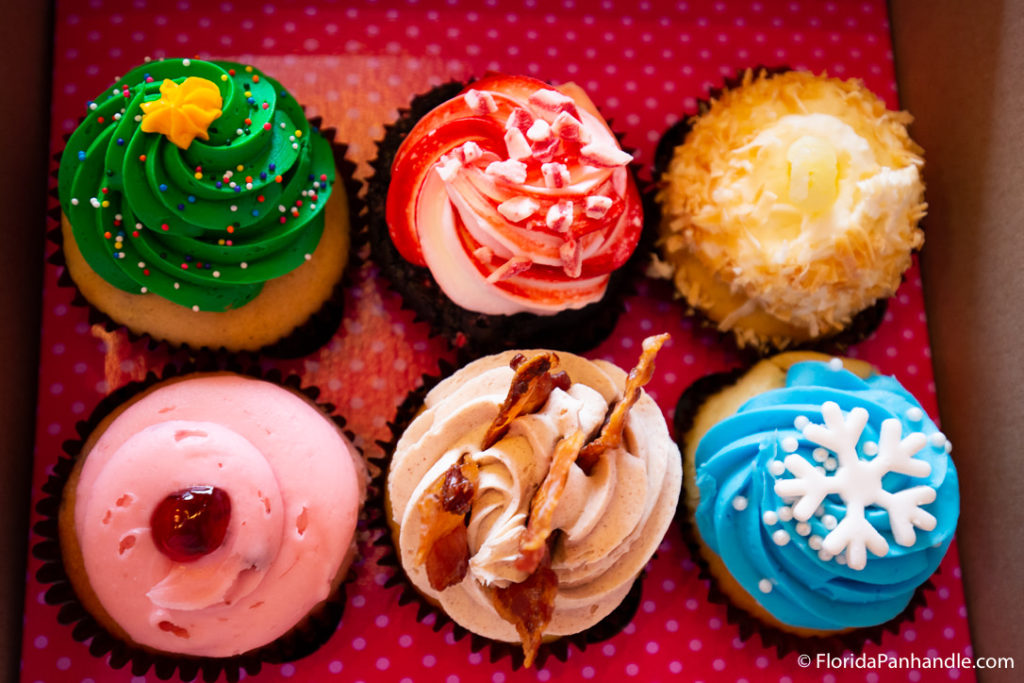 It's no secret that chocolate and peanut butter are an ingenious dessert pair, but few Florida establishments blend these key ingredients quite like Smallcakes of Destin. This indulgent cupcake features a rich base of chocolate cake, topped with mouthwatering peanut butter cream cheese. A mini peanut butter cup rests atop this magnificent creation, proving that the cherry on top is not always the best part of a dessert.
7. Sunset Bay Cafe: Peaches 'n Cream Cakes
Although technically a breakfast dish, these pancakes taste sweet enough to feel like dessert. They come loaded with cinnamon baked peaches as well as cream cheese, spiced pecans, and a hint of vanilla bean flavor.
This is just one of the many dessert-like breakfast recipes that will have your mouth watering every time you stop by Destin's Sunset Bay Cafe. If you're not in the mood for peaches, feel free to try the blackberry and lemon-berry pancakes. You'll also love the restaurant's uniquely fruity takes on French toast and waffles.
8. Moo-La-La Ice Cream & Desserts: Butter Pecan Ice Cream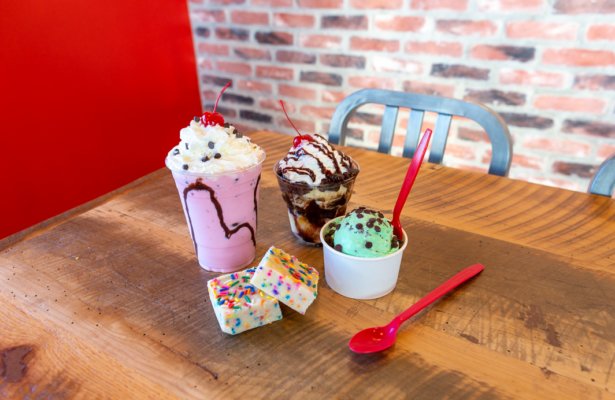 Sometimes, simple is best. This is certainly the case at Destin's Moo-La-La location, which, like the similar establishments in Miramar Beach, serves a variety of rich ice cream flavors. The butter pecan option is one of the creamiest, making it a wise choice when sweetness alone won't satisfy. You'll be impressed not only by the delicious ice cream, but also by the fast and friendly service.
9. Cappricio Cafe: Fluffer Nutter Crepe
The imported Italian coffee served at Cappricio Cafe is wonderful on its own, but you'll enjoy yourself that much more if you pair your caffeine with a sweet treat. The cafe's crepes are especially delicious. Ths uniquely-named Fluffer Nutter variety features a perfect combination of peanut butter and marshmallow fluff. Other available crepes feature raspberry preserves, honey, maple syrup, or Nutella.
10. Donut Hole Bakery Cafe: Key Lime Pie
Donuts are only the beginning at this homey restaurant. The apple fritters and cream-filled donuts may inspire drool, but nothing beats the cafe's take on key lime pie. This version of the classic Florida dessert is a great option for those who find most key lime recipes too sour. Smooth and featuring a subtle hint of lime, each slice comes with a whipped cream topping. You'll quickly find yourself returning to Donut Hole Bakery Cafe not for its breakfast treats, but for its pie.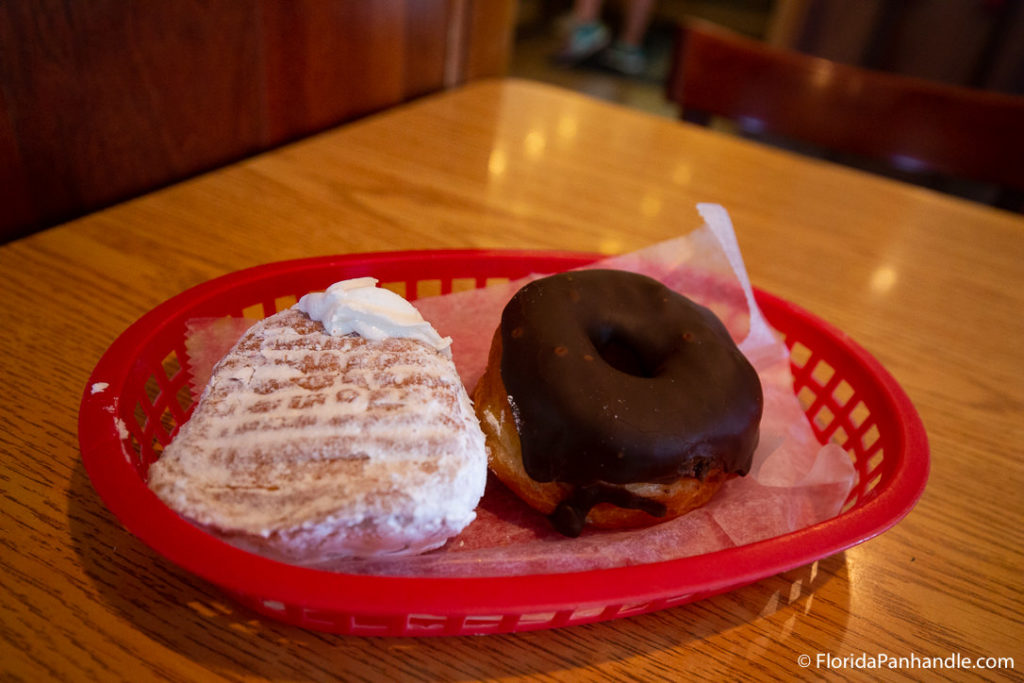 There's no need to hold back when exploring Destin's dessert scene. Treat yourself to a crepe, an ice cream cone, or a slice of key lime pie — you won't regret it!