The beach is not the only place to cool off on a sweltering day in Destin. When you want a break from the heat along with a tasty treat, you're welcome to hit up one of the city's many ice cream shops. The following are among the best destinations for scoring a dessert to remember:
Bruster's Real Ice Cream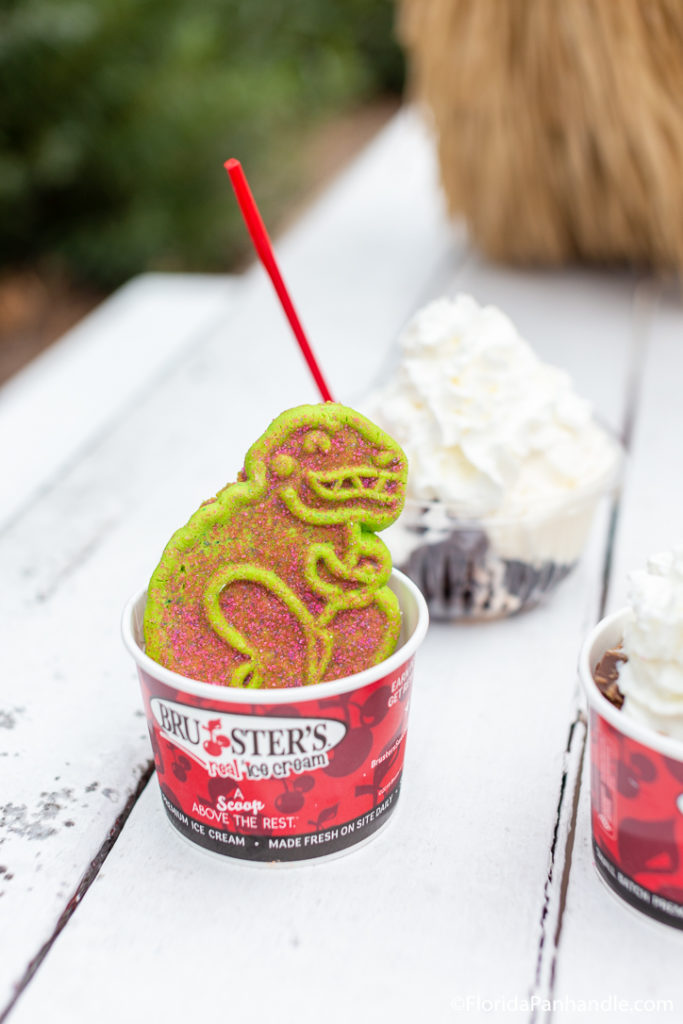 The red and white checkerboard pattern on the facade of Bruster's Real Ice Cream gives the place an old-school scoop shop feel — and old-school appeal is exactly what you're getting when you stop by this Destin institution. Featuring sundaes, waffle cones, and Nathan's hot dogs (for those looking to turn their dessert into a full-blown meal) the huge menu offers at least 24 flavors, as well as a rotating mix of seasonal specialties. Flavor highlights include banana peanut butter ripple, triple chocolate Oreo, and white raspberry truffle.
Moo La-La Ice Cream & Desserts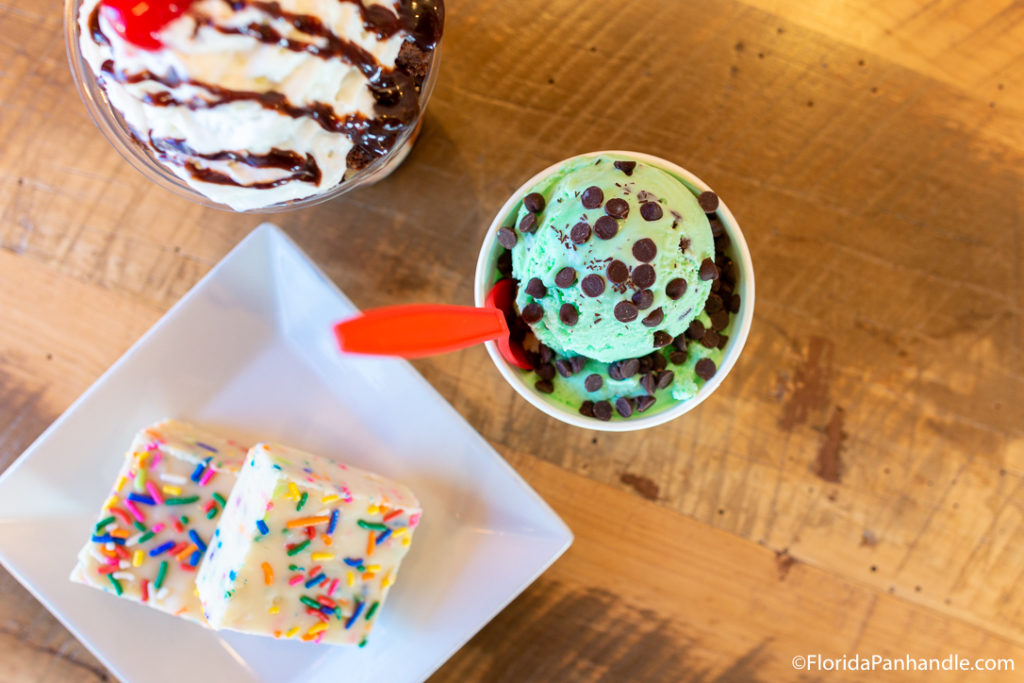 This charming Miramar Beach hangout is conveniently located at Seascape Towne Centre. There, ice cream experts whip up milkshakes, sundaes, and a variety of adult beverages. An impressive two dozen different flavors call your name, so at least one should be to your liking. If your party includes someone who inexplicably doesn't enjoy ice cream, other treats such as key lime pie and homemade fudge are available. While the location might be difficult to find within the sprawling complex, it's well worth tracking down.
Shake's Frozen Custard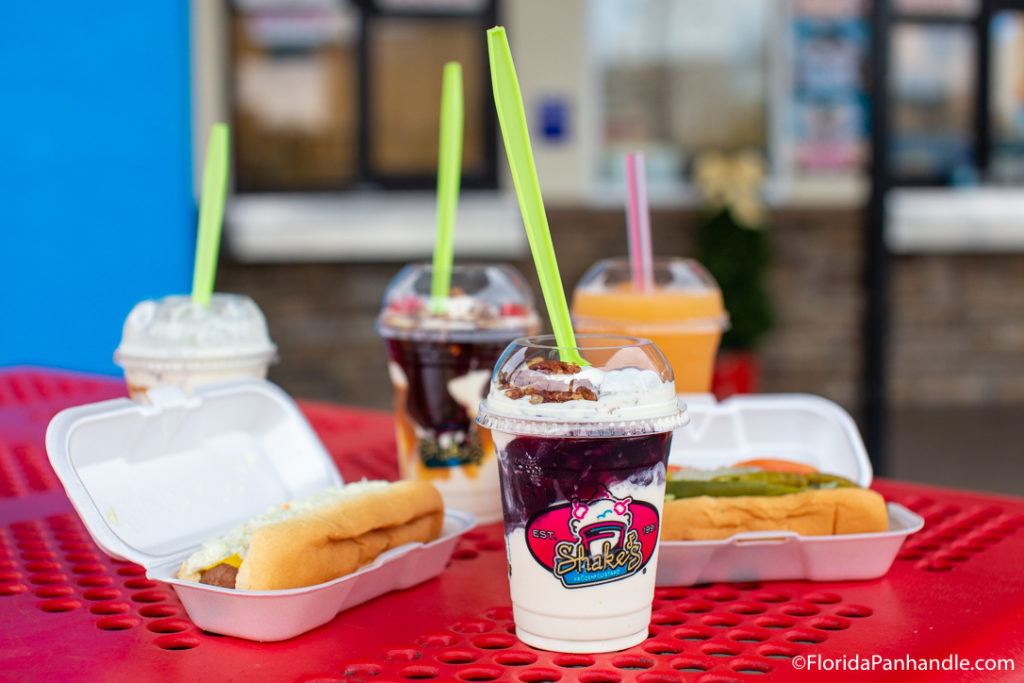 Serving premium custard with a variety of available toppings, Shake's Frozen Custard packs a lot of flavor into each creation. Try a concrete combination of your favorite treats for a thick and delicious dessert. If you're feeling ambitious, order the beloved Bopper: three scoops of custard topped with hot fudge, caramel, salted roasted pecans, and cherries. Grab your favorite ice cream treat and enjoy outside at the picnic table.
Yogurt Mountain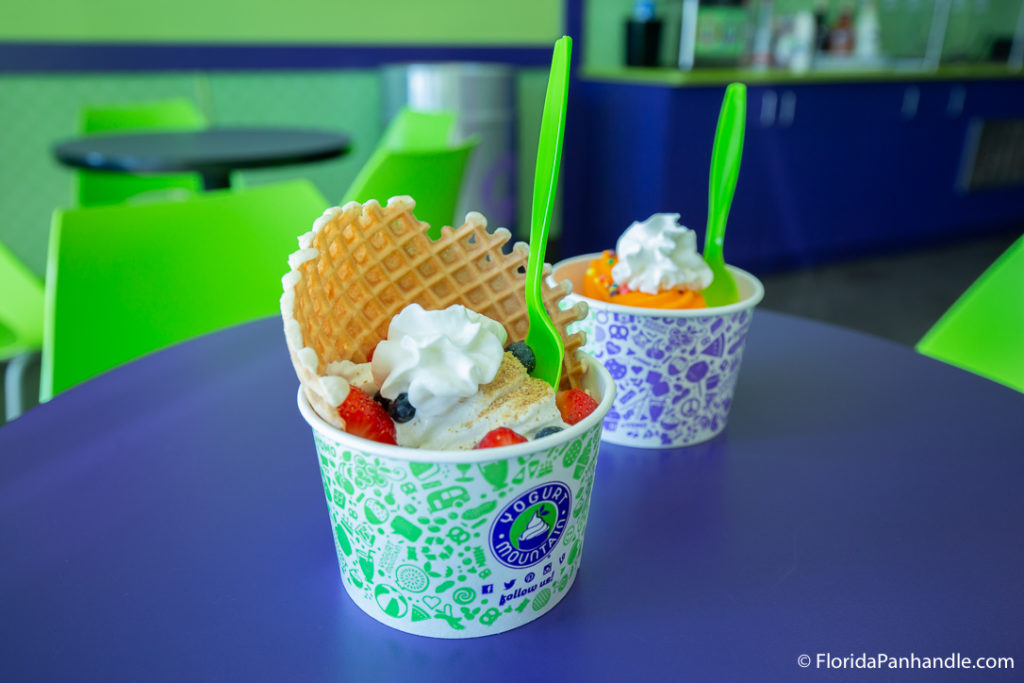 With a name like Yogurt Mountain, you can expect to pile your self-serve creation as high as gravity will allow. A rotating selection of 16 flavors ensures that you'll always have something new and tasty to try — and with more than fifty different mix-ins offered, the taste combinations are endless. Share your unique creation with Yogurt Mountain's Twitter or Pinterest account, and you may find your concoction featured on the official website. Past hits include The Chocoholic, The Worminator, and Cherry Chip Swirl.
Pino Gelato Cafe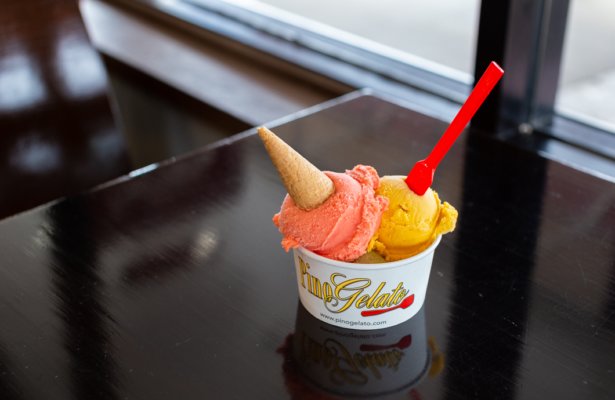 If you adore gelato, you will love the gourmet offerings at Pino Gelato Cafe. Order an affogato for something truly unique: espresso poured over one of the many signature gelato flavors available. For an even more indulgent option, pair a scoop of gelato with a rich slice of chocolate cake. Enjoy your wonderfully rich dessert on the patio as you take a break from your shopping expedition at the Silver Sands Premium Outlets.
Gulf Coast Burger Company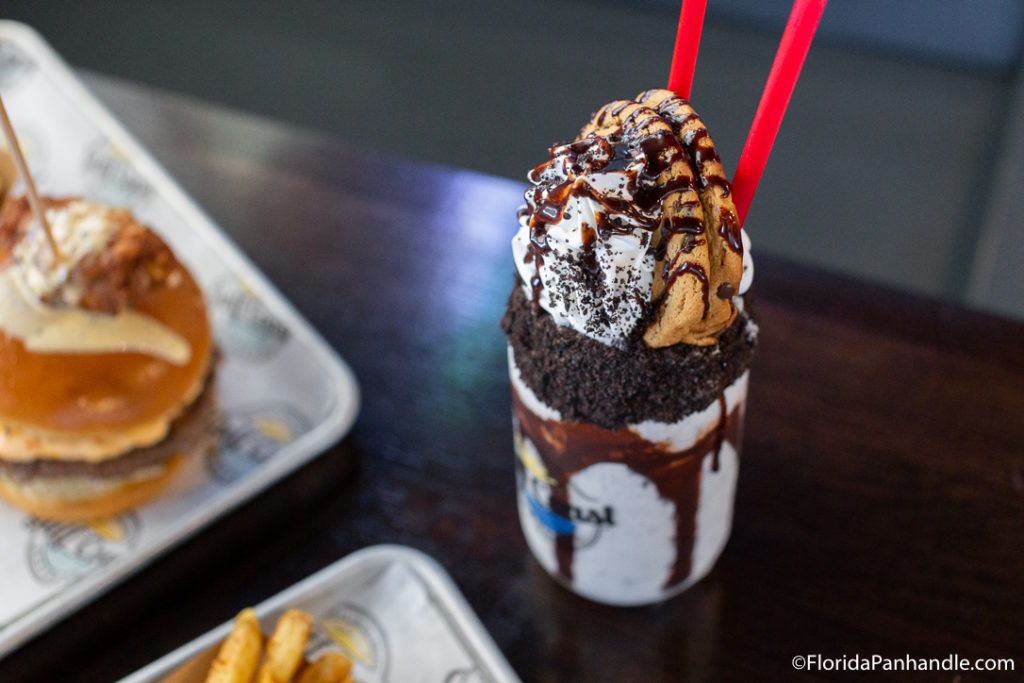 It may be named for its juicy burgers, but the Gulf Coast Burger Company is worth a visit even when you're not in the mood for meat or fries. The restaurant's signature shakes are so massive, there's no way you could possibly have room for both dinner and dessert.
Known as the Cat 5 shakes, Gulf Coast's collection of indulgent treats includes several delectable flavors. Whether you're a chocoholic, obsessed with peanut butter, or craving fresh fruit, you will find something to love on this one-of-a-kind dessert menu. If you prefer something a bit more traditional, try a classic root beer float or a simple chocolate shake.
The Cone Ice Cream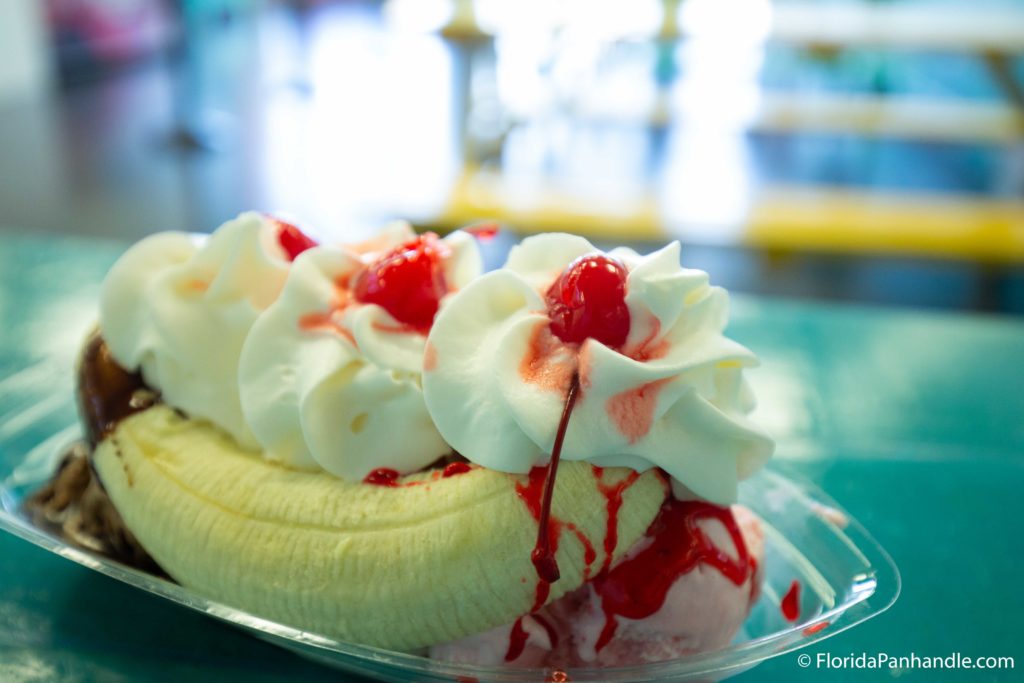 Simple and sweet, this hidden gem of an ice cream shop offers unique flavors such as key lime pie and banana pudding. A standard scoop should suffice, although you're always encouraged to up the ante with a creamy milkshake or a refreshing float. Colorful picnic tables lend the location a cheerful aesthetic that should be especially pleasing to the many families that frequent this location. In addition to wonderful ice cream, you'll find espresso and even bubble tea.
Marble Slab Creamery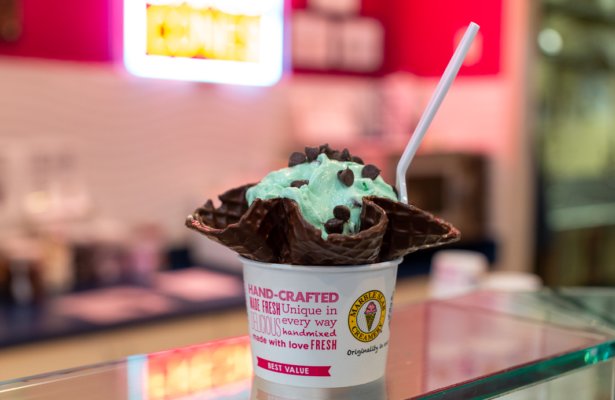 If you prefer your ice cream with generous mix-ins, you'll appreciate the hand-blended offerings at Destin's Marble Slab Creamery. There, you'll encounter small-batch flavors. The cheesecake ice cream, in particular, is scrumptious, although you can't go wrong with chocolate.
No matter which flavor you prefer, you'll be thrilled to take advantage of unlimited mix-ins. While prices can feel high at this particular location, many pleased visitors would argue that the exceptional quality of the ice cream calls for a little extra cash when you order.
The Yard Milkshake Bar of Destin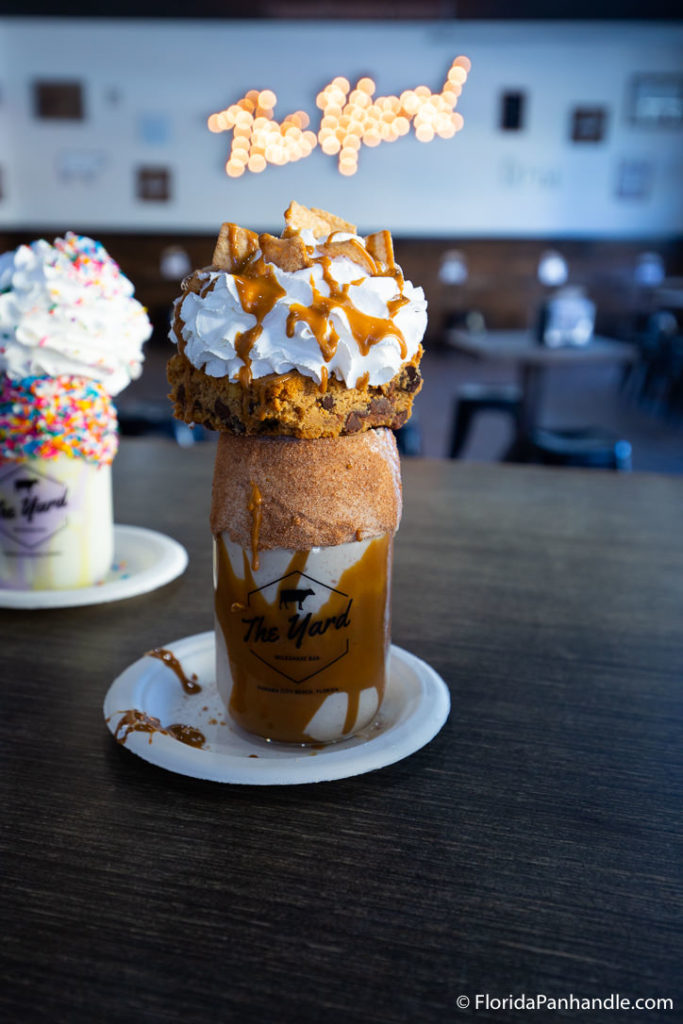 The creative menu at The Yard Milkshake Bar of Destin should deliver a frozen dessert experience like no other. These treats don't come cheap, but with options so unique, you'll be more than happy to pay a bit extra to try something completely different.
For example: an exclusive option known as the Destin Turtle incorporates not only praline pecan and butter pecan ice cream, but also, blue marshmallow cream, caramel drizzle, and even a tiny sea turtle made of chocolate. Several other offerings are just as intricate, but you can take your time to choose — the line here is nearly always long.
There's no room for compromise when your heart is set on delectable ice cream. Thankfully, there's no need to settle when you treat yourself to Destin's finest. Grab a cup, cone, sundae, or shake — and share a remarkable experience with those you love most.