With its sweet yet tart flavor, ultra-creamy texture, and crisp crust, key lime pie never fails to hit the spot. Not all pies are made equal, however, so you have to know just where to get the best of the best. Otherwise, your selections could miss the mark, leaving your sweet tooth wholly unsatisfied. Thankfully, you can get it right every time with help from our Destin key lime pie round-up. Take a peek at our top five picks below, and then hit the road right after to satisfy your cravings for decadent sweet treats.
Donut Hole Bakery and Café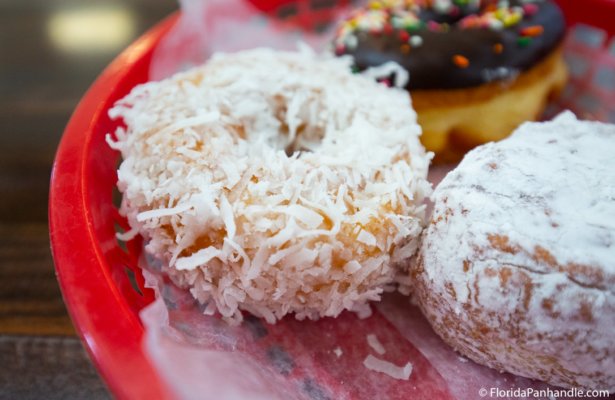 At the Donut Hole Bakery and Café, the key lime pie flies out the door as soon as they whip up each one, and for good reason. The lightly sweet, perfectly crisp crust sets you up for an exquisite flavor journey, while the silky smooth filling offers a kick of tart lime in every bite. The swirl of fresh whipped cream on top of each slice finishes it all off right, although you cannot go wrong with a scoop of vanilla ice cream alongside.
You can think like the locals and swing by this Destin staple for a slice every time your key lime pie cravings kick in. Or just buy a whole pie to go, so you have plenty of slices on hand for the coming days – or to share with your crew, if you dare. Just beware that everyone is likely to come back looking for seconds after finishing up their first slice, so perhaps a couple of pies might be a better bet.
Beach Walk Café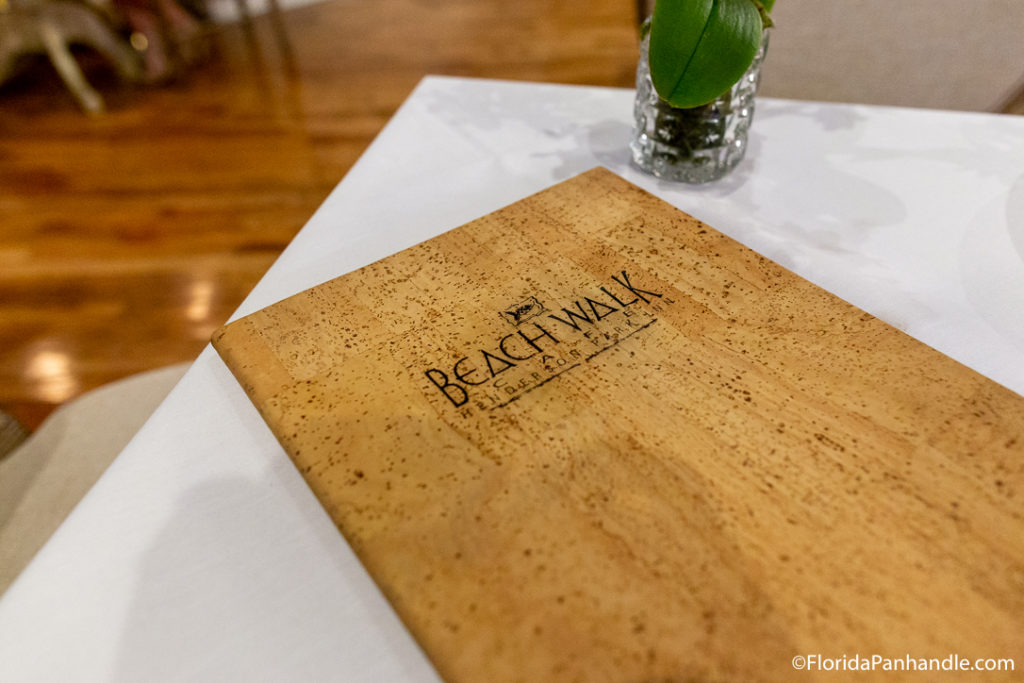 When you want to enjoy your key lime pie as a part of the full fine dining experience, you cannot go wrong with a trip over to Beach Walk Café. Limited to guests 13 and over, this restaurant boasts a truly chill vibe, amazing views, and friendly service. Better yet, they have some of the best-baked goods offered in Destin, Florida, including their flavorful key lime pie.
They make their pie using a classic recipe for the crust and filling before topping it with an artistic meringue that'll leave you breathless. The result is a creation that looks just as good as its tastes, especially when paired with their Corleone, a housemade macadamia nut ice cream. The bright lime flavors in the pie and the nutty, cinnamon, sweet goodness in the ice cream take every bite to the next level.
Andrea's Key Lime Pies
At Andrea's Key Lime Pies, the name definitely says it all. Key lime pies are their jam, although they have plenty of other treats just waiting to compete for your attention. Just try to keep your focus long enough to try their pie at least, which comes by the slice or as the whole shebang. If you go for the whole pie, you'll have to choose between their dainty 10-inch pie or their monster triple-decker party pie.
For those who need to skip the wheat, they make their original key lime pie is gluten-free, so you can get your grub on worry-free. If you'd like to feed a crowd with their gluten-free key lime pie, you'll need to order several 10-inches since the monster option is not available without the wheat. No matter what you want to get, it's best to put in your order online, and then pick up your selections at their Niceville storefront.
Louisiana Lagniappe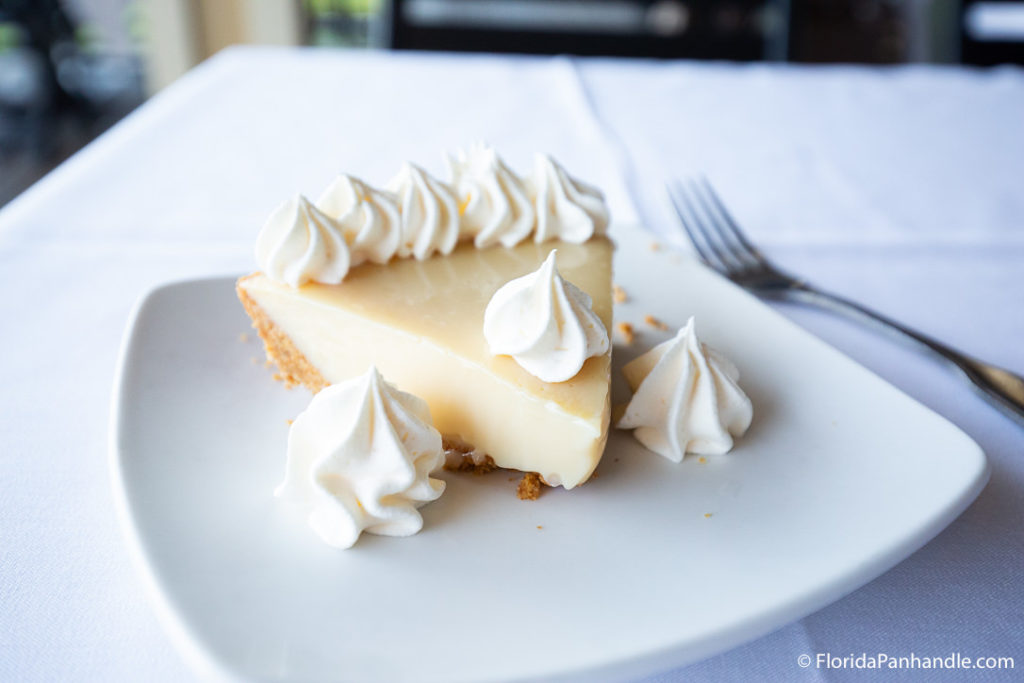 While Louisiana Lagniappe definitely does seafood right, they don't skip a beat when it comes to dessert. Their key lime pie, in particular, is out-of-this-world delicious, starting with the perfectly sweet graham cracker crust. The lightly tart filling balances out all the sweetness in the crust, giving you the absolute best of both worlds.
Unfortunately, it's pretty difficult to avoid filling up on appetizers and entrees. But no worries, if you cannot save room for dessert, just ask them to box up your slice of pie for later in the evening. You can then take it back to your hotel for a chance to savor its bold flavors once your belly starts to settle. Want to go for the gold? See if they'll sell you the whole pie to go.
Stinky's Fish Camp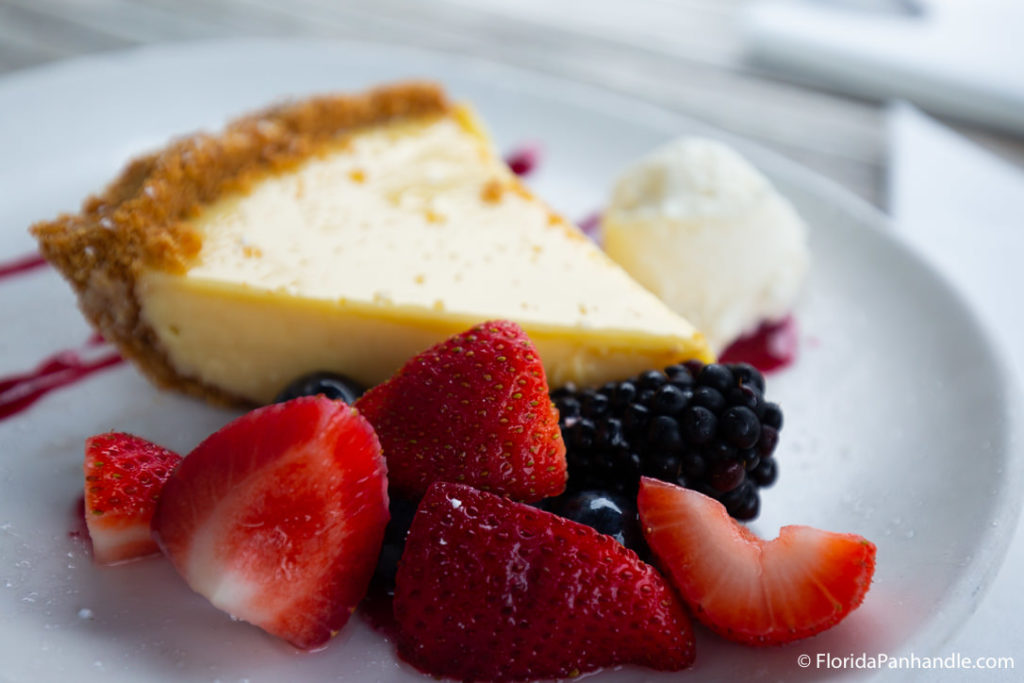 Although there are many spots in Destin proper to enjoy key lime pie, it's well worth taking a trip over to Stinky's Fish Camp to see what they've whipped up. Although their name doesn't reflect their brilliance in the kitchen, their culinary prowess ensures every dish lives up to your every expectation. While you'll want to check out their many excellent seafood creations, save room for the key lime pie at the end.
Every key lime pie made in their restaurant features fresh ingredients and comes about thanks to their time-honored recipe. They start their creation by putting down a thick graham cracker crust and then pouring in their smooth and creamy key lime filling. Once that's set up, they add whipped cream over the top plus plenty of fresh berries to bring it all together. Although that's plenty good enough all on its own, you can add a scoop of fresh vanilla ice cream if you'd like to kick your dessert experience up a notch.
In order to find your absolute favorite spots for key lime pie in Destin, you'll need to visit all five restaurants on this list. Bring along your friends and family, so you can chat about the merits of each slice, and then vote on the best ones. By the end of your journey, you'll have a go-to place for pie on demand plus plenty of fun memories with your crew.