The winter season is a wonderful time to plan a trip to Destin, Florida. You get to skip the heat and humidity in favor of milder weather, while still enjoying everything there is to love about this awesome region. In order to make the most of your trip, however, it's important to pack all the right clothing and other items. But how will you know what to bring? By using this guide, of course. So, take a look at what to pack for your wintertime trip to Destin, and then get ready to have the time of your life.
Plan to Wear Lots of Layers
In the winter months, it's not uncommon for outdoor temperatures to swing from 30 to 70 degrees day to day. Most days, you'll see 40-to-60-degree weather, but you could get caught off guard by the extremes.
To ensure you're ready for everything, all you have to do is plan to wear lots of layers. Start with a basic layer that you would enjoy wearing if the temperatures reach a balmy 70 degrees.
Then, add a layer on top of that to keep you warm in 40-degree weather. Add one more layer if you tend to run a bit cold, just in case the temperatures drop to that 30-degree mark.
Pack a Windbreaker and Winter Coat
Even if you check the seven-day forecast before you leave, it's hard to predict exactly what the weather will do while you're there. For that reason, it's wise to stuff a windbreaker and a winter coat into your luggage. Although the winter coat might take up a lot of room, you'll be glad you have it if the wind starts to blow in a cold front.
A Hat, Scarf, and Gloves are Not a Bad Idea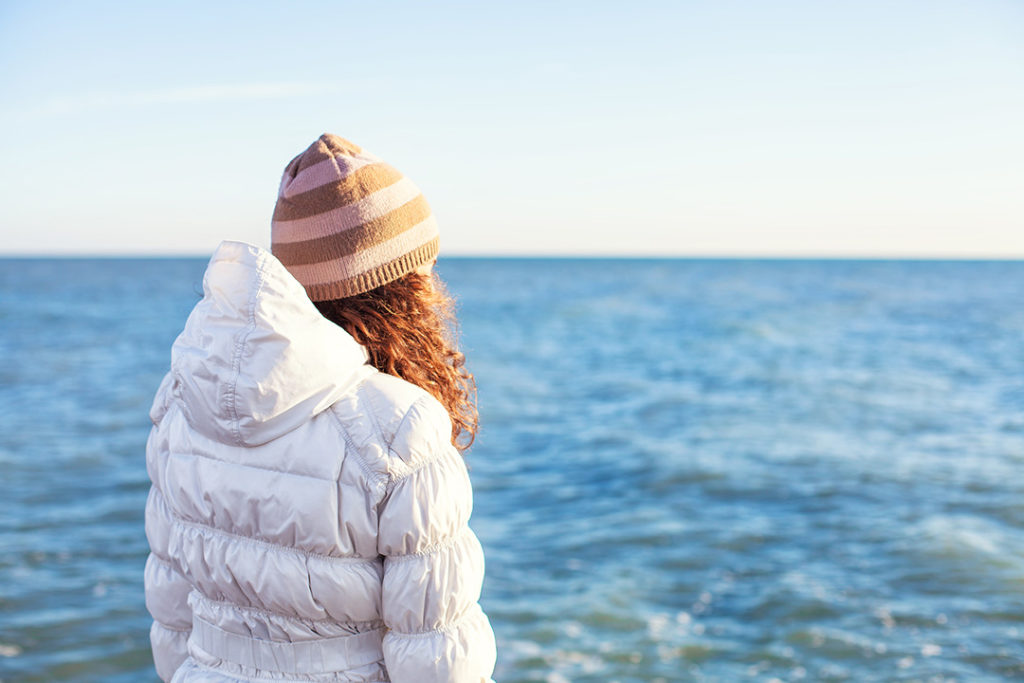 Even though it hasn't snowed in Destin since 1977, it's not a bad idea to bring along a hat, scarf, and gloves. You'll appreciate the extra warmth if the wind picks up, as is common right along the waterfront. You can always tuck these items into your pocket until they're needed, keeping the fun going even as the weather takes a turn.
Bring Swimwear for Indoor Pools
Unless you get 70-degree days, you likely won't be swimming outside during your trip. But that doesn't mean a dip in the pool is off the itinerary. You can still get your laps in at any of the indoor pools available across this region, possibly including at your hotel. So, make sure to pack a swimsuit and even some goggles to wear as you dive into the heated water and swim to your heart's content.
You'll Want to Wear Sneakers and Swim Shoes, Not Flip Flops
Even if you make beachside walks and bike rides an integral part of your visit, you're not likely to spend enough time on the beach for flip flops. Instead, bring a comfy pair of swim shoes plus your favorite sneakers and a drawstring tote. If you're planning on going out to a fancy restaurant or two during your stay, remember dress shoes as well.
You can wear the swim shoes as you walk on the sand to retain steady footing without getting cold toes. Then, once you return to the pavement, grab your sneakers out of the drawstring tote and make a quick change. Your feet will thank you at the end of the day after you spend hours exploring the town.
Carry Sunglasses and Sunblock with You at All Times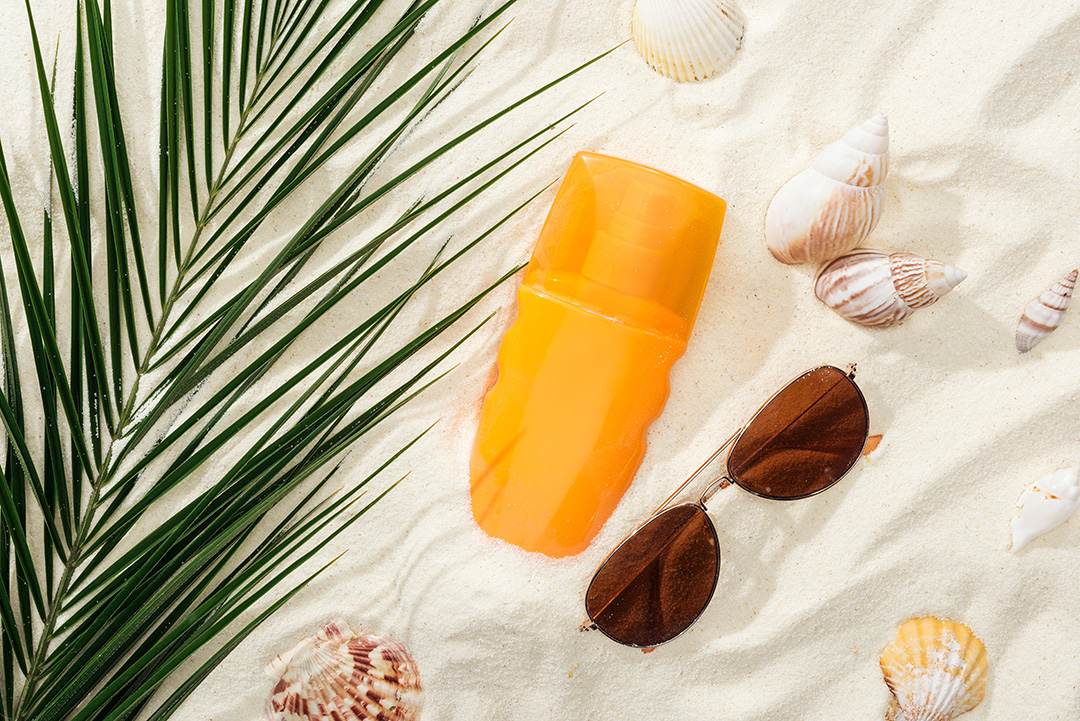 Just because it's not blazing hot doesn't mean that you can skimp on the sun protection. Even without direct sun exposure, your skin and eyes can still get damaged by UV rays – and that goes double on cloudy days.
To avoid that, bring along a big bottle of SPF 50+ sunblock and slather it on every couple of hours while you're out and about. Also, plan to wear your favorite sunglasses with UV protection whenever you're outside.
If you really want to go all out, you can even put a foldable sunhat into your luggage to wear on the go. Your hat will not only provide you with plenty of shade, but also make you look truly fashionable in all your photos.
Don't Forget to Bring Your Camera in a Sturdy Bag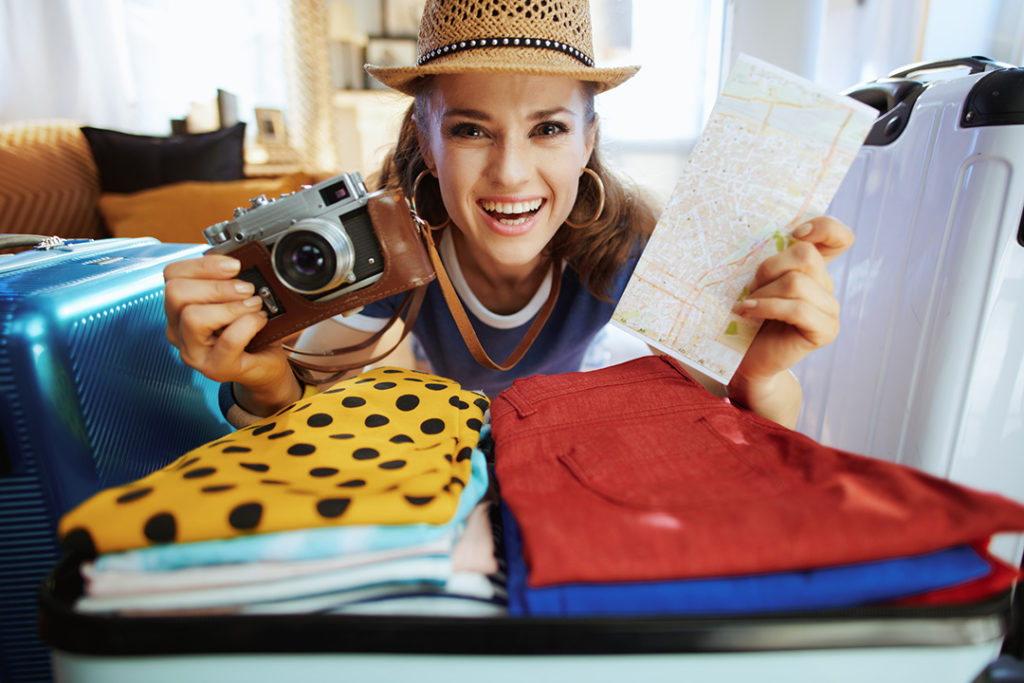 There are so many awesome photo opportunities across Destin, so do not forget to bring your camera. Even better, put it in a sturdy bag that you can throw over your shoulder as you head out for each day of adventures.
Then, visit all of these locations to get photos to last a lifetime:
Giant chair at The Back Porch
Jaws at Bass Pro Shops
Circle at HarborWalk Village
Mural outside Fudpuckers
Sandbar at Crab Island
Water slides at Big Kahuna's
You can always count on the beach to serve as your perfect backdrop as well. And if you're brave, you can go beyond the beach and take photos galore while enjoying a sunset cruise or dolphin tour.
If you're going to go that route, consider putting your camera in a waterproof case while you're out. With that move, your camera will stay protected from any waves or spray that might come your way as you line up that perfect shot.
Remember to Leave Room in Your Bag for Souvenirs
As you pack up and get ready to go, resist the urge to bring it all. You're going to need plenty of room in your bag for souvenirs, after all. As you explore each attraction, you can grab a small memento to help cement your adventures in your mind forevermore. You can then tuck them in the empty space in your luggage and lug them back home without paying an extra fee.
Upon following this packing guide, you're undoubtedly ready for the adventures of a lifetime. But if you forget to bring anything along for the ride, you can likely find what you need at the many awesome shops across Destin, Florida.