Are you already counting down the days to Halloween? If so, then get out your calendar and start planning out the festivities to fill your October days with fun and excitement. Then, at the end of this amazing journey, you can bring it all together on the 31st with costumes, trick or treating, and frights galore! To get started, just use this guide on all the most popular Halloween events in Destin for 2022.
Bloody Mary Festival – October 22nd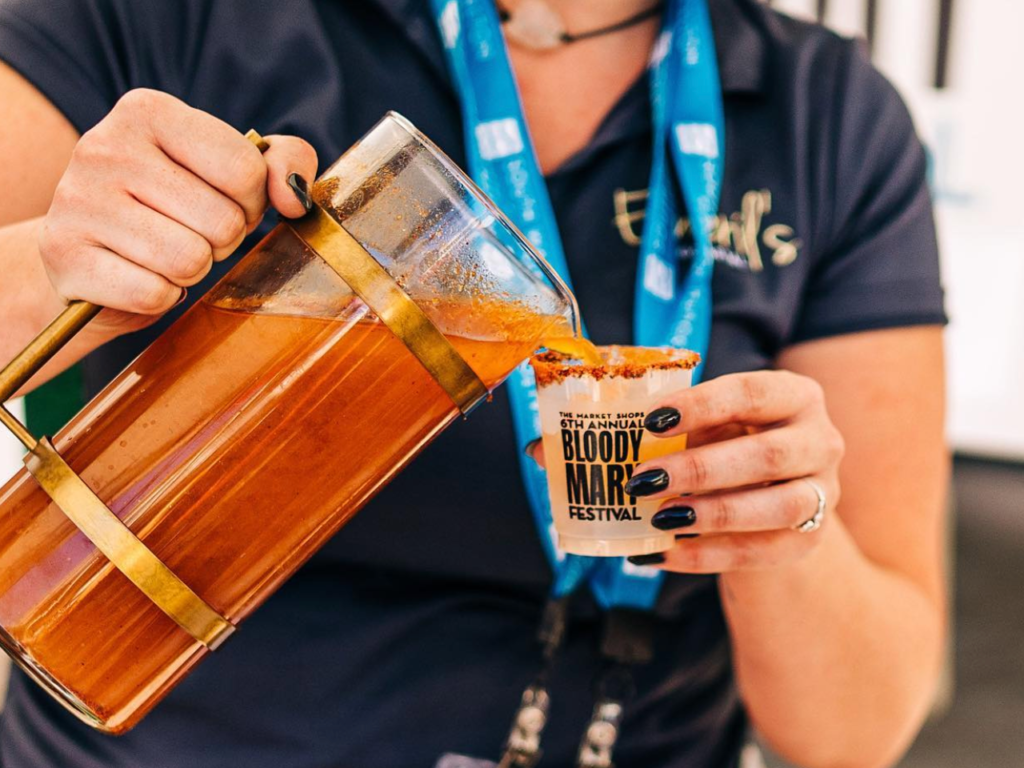 Whether you're a big fan of the chilling urban legend or just like a savory vodka drink, the Bloody Mary Festival is the perfect way to kick off your Halloween extravaganza. Now in its 7th year, this festival rolls out truly creative alcoholic beverages for your sipping pleasure.
The coveted Bloody Mary serves as the star of the show, of course, but there'll also be craft brews, champagne, and everything in between. You'll even get to sample frozen treats taken to the next level with the best spirits around.
To get a taste of all they're serving up, you'll want to arrive at The Market Shops by 11 am. The event continues until 2 pm, giving you plenty of time to try all the imaginative cocktails and more in your midst.
Spooktacular Nights at HarborWalk Village – October 27th to 29th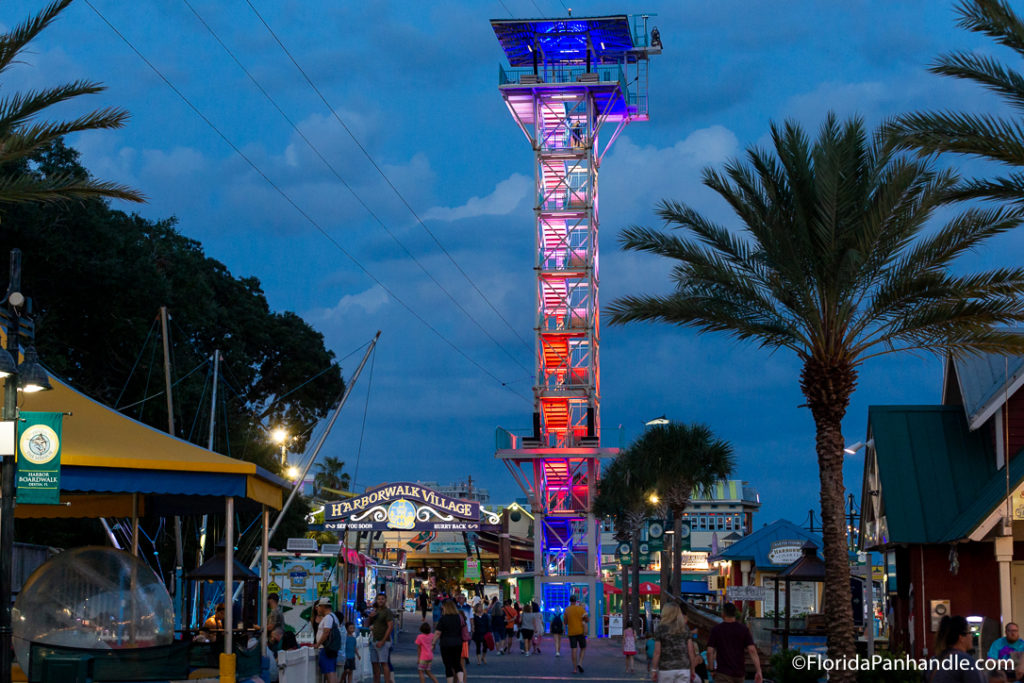 For a three-day festival filled with Halloween delights, just get on over to the Spooktacular Nights at HarborWalk Village. This exciting event starts in the early afternoon on October 27th and continues on until after dark on the 29th.
Each day will have new activities come your way, including their coveted bingo pub crawl. The local orchestra will perform live onstage as well plus there'll be a costume contest for adults, kids, and pets.
All throughout the event, kids are welcome to trick or treat at all the Village Shops. Then, everyone can find a spot to sit down and watch the fireworks light up the sky at 9 pm each night.
Destin Commons Halloween Haunt – October 28th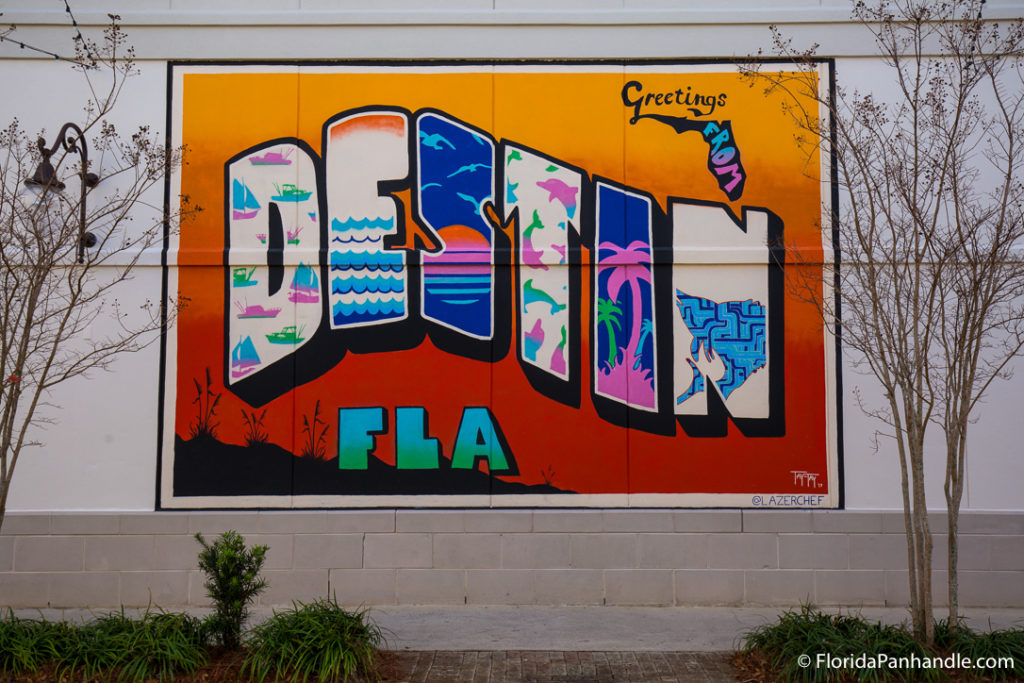 If you'd like to see the Destin Commons come alive with cute and spooky characters, plan to visit the Halloween Haunt on October 28th. A family-friendly favorite, this event starts at 6 pm with chill carnival games, craft booths, and face painting.
Once everyone arrives, kids of all ages can participate in the costume contest. Then, the trick or treating starts in earnest at 7 pm. All the shops in the Commons open up their doors to the revelers and compete to give out the best candy around.
McGuire's Halloween 5k/10k Run – October 29th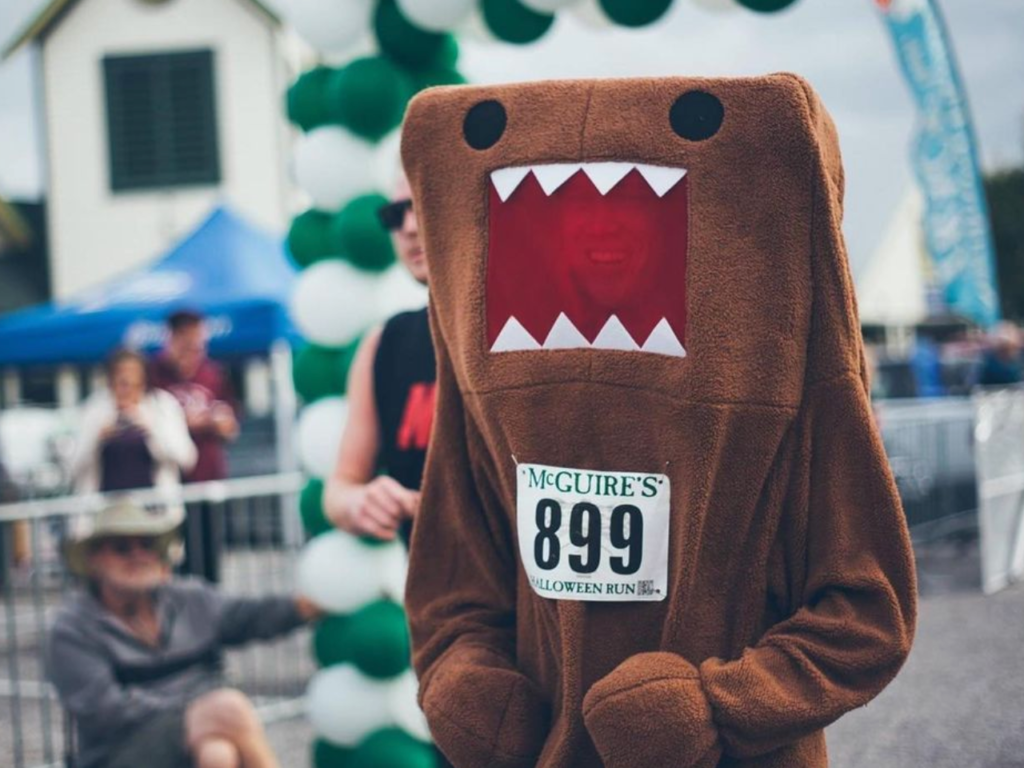 If you're anticipating having to work off all that candy, why not get started early with McGuire's Halloween 5k/10k run? Scheduled for October 29th, this much-anticipated event lets you put on your favorite costume for an interesting 5k dash around town.
Do you like to take your marathons a little bit more seriously? Sign up for the 10k instead and show up in your best running gear. You can always put on your costume afterward to partake in all the festivities in style.
All attendees come together at the finish line for a post-race party featuring live music, Irish food and drinks, and so much dancing. If nothing else, you'll want to stop by for a taste of the Irish Wakes, a tasty drink featuring rum mixed with orange juice.
Halloweener Derby – October 29th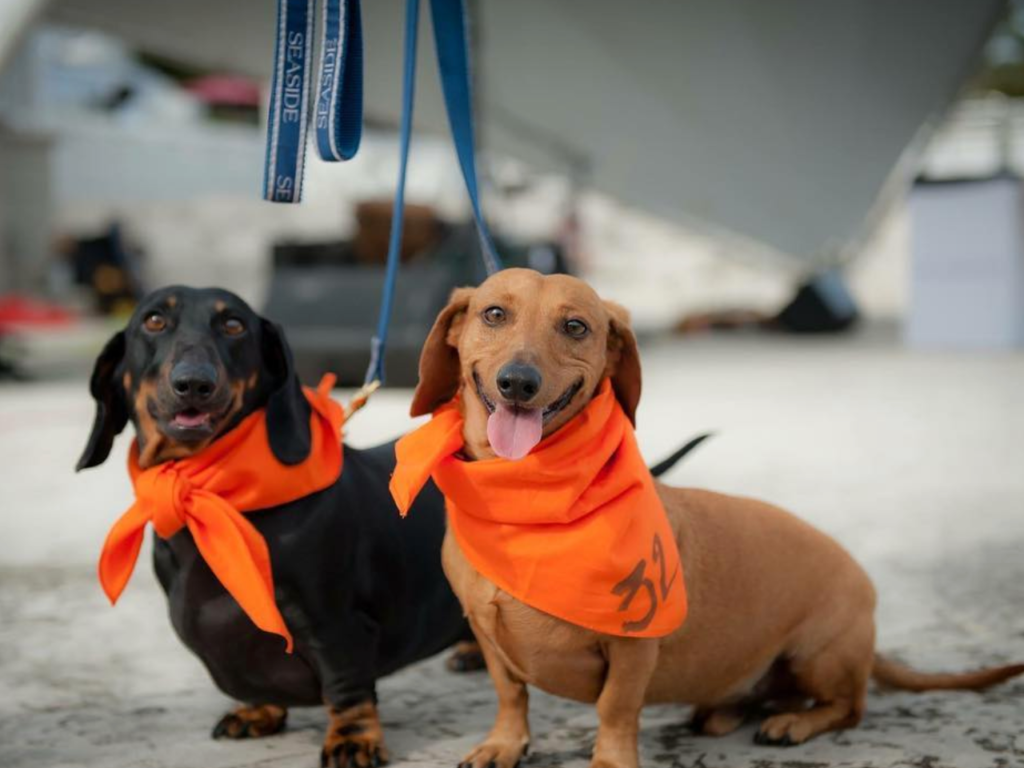 Want to leave the running to the dogs? Put the Halloweener Derby on your calendar instead. Set for October 29th from 10 am to 2 pm, this fun event brings Dachshunds together for a race to remember.
Perhaps better known as wiener dogs, this stocky breed has to move its tiny legs 100 miles a minute to really get going. All along the way, their long ears flag in the wind, whipping up the crowd into a frenzy.
A costume contest will commence after the Championship race concludes, too. You'll get to see wiener dogs dressed up as crabs, unicorns, and hot dogs, of course, so don't miss the chance to come on down to the Seaside Amphitheater and join all the fun.
Coyote Ugly Costume Contest – TBA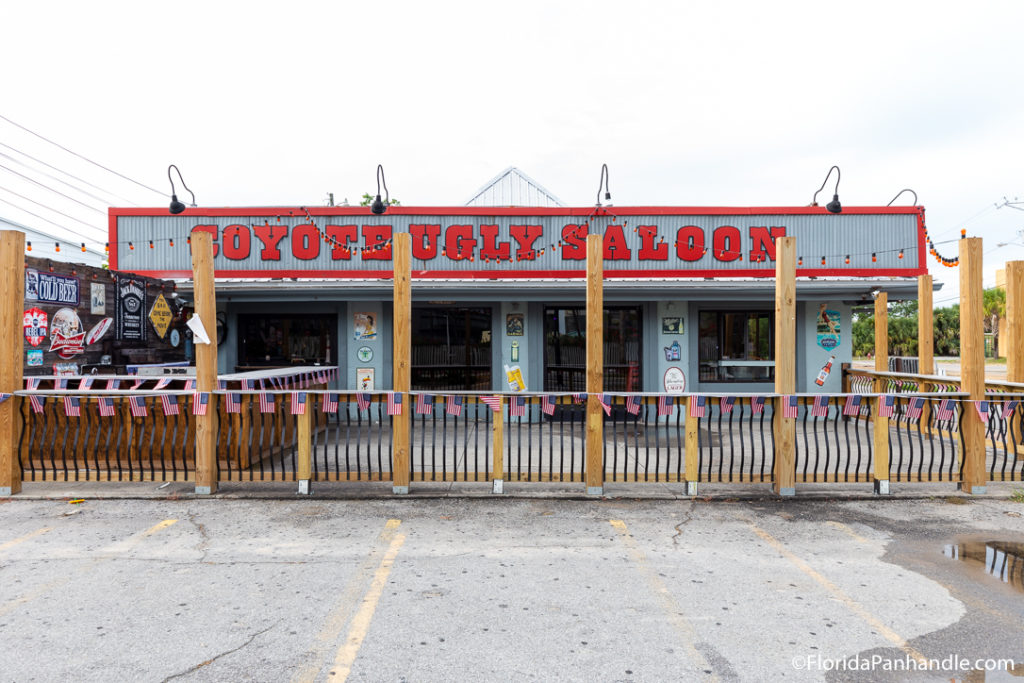 Do you want to see a wild Halloween show? Just set your sights on a visit to Coyote Ugly. Well known for their thrilling bar top dances, this fun venue definitely lets its hair down for the spooky season.
With a $100 bar tab up for grabs, their costume contest brings people in from far and wide. You can expect to see all the latest movie characters plus the tried-and-true classics, like witches, vampires, and werewolves.
The prizes keep coming after that, although it's up to the Coyotes to decide who's the big winner. But really, everyone wins as their bartenders get up on the bar and strut their stuff for the crowd.
Trick or Treat at Baytowne Wharf – October 31st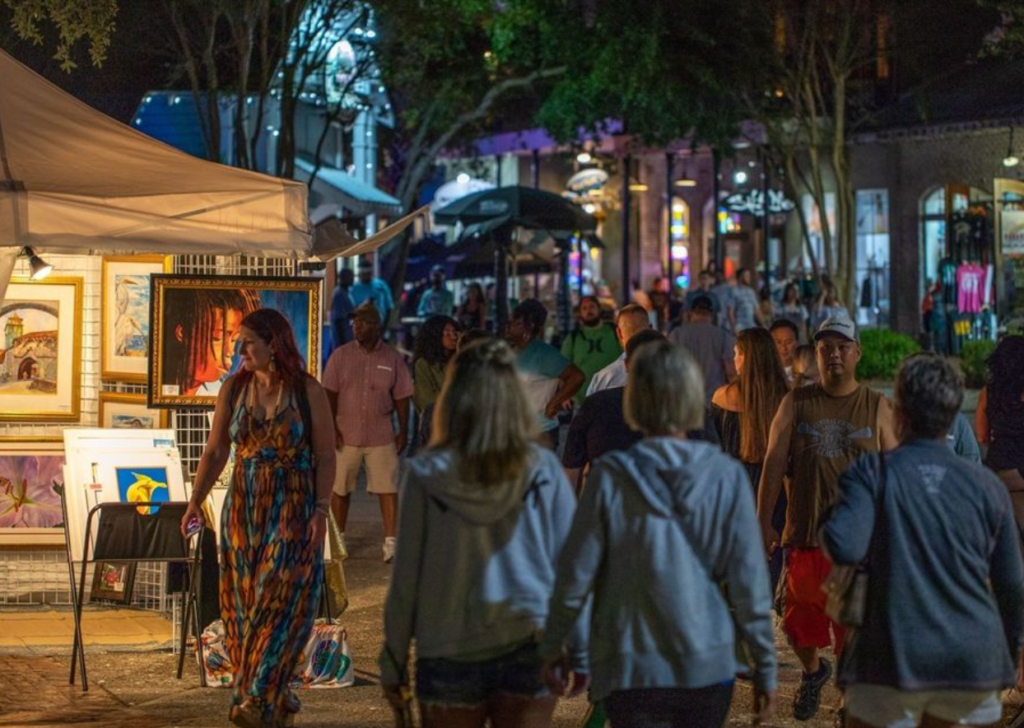 If you'd like to stick with tradition on Halloween proper, Trick or Treat at Baytowne Wharf to finish out your festivities. All the trick or treaters arrive at 6 pm in their full costumes, ready to make their rounds to all the shops.
As they fill their bags with candy treats, they must listen for the costume contest announcement. Upon hearing that call ring out across the wharf, it's time to trounce across the stage in hopes of winning the big prize.
To keep the fun going all evening long, there will also be a dance party plus plenty of crafting booths for all ages. Balloon animals elevate the excitement even more while a fireworks display promises to end the night with a bang.
Although this is a great start, even more events could pop up in the coming months. So, keep your ear to the ground and your calendar ready. If you're lucky, you'll get to stay busy for two weeks or more before the grand finale: Halloween!