If you want to pair your fun in the sun with clean eating, then you need to know where to find the best vegan and vegetarian restaurants in Destin. When you have the top spots in mind, you can always get a satisfying bite to eat at an eatery dedicated to making things easier on you – and the environment. But where can you find those incredible restaurants? With help from this guide, of course! Keep these eateries in mind as you go on all your beachside adventures, so you know where to fill up your belly with good eats after having a blast.
Thai Tanic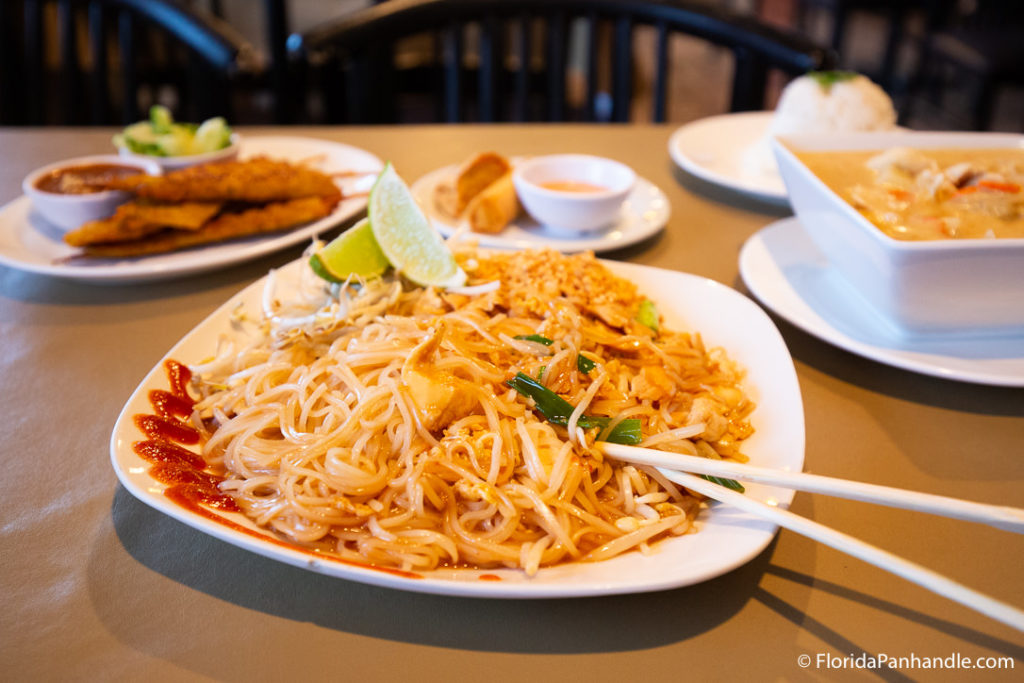 You can enjoy all the rich, flavorful Thai dishes you love, but without the meat, on every trip to Thai Tanic. This casual dining restaurant boasts a friendly atmosphere, great service, and a commitment to using the freshest ingredients in every dish. Their most popular meatless appetizers includes crispy fried tofu, veggie rolls, and edamame. They also have a dedicated vegan section on their menu with tofu-based dishes galore, including their popular yellow curry.
Crackings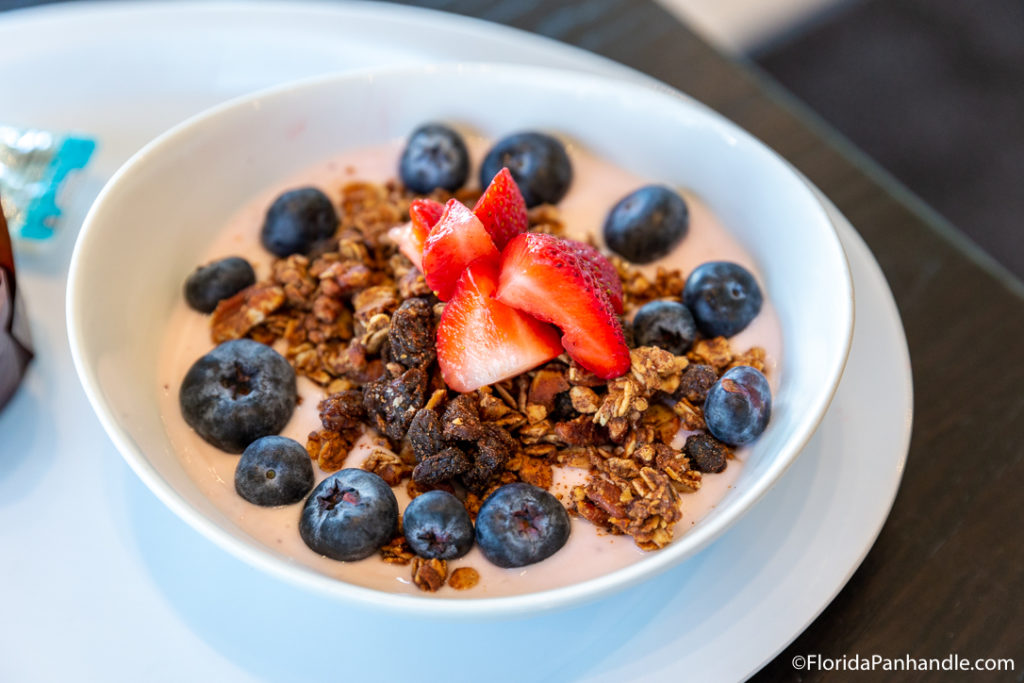 Although Crackings specializes in traditional breakfast fare, they go above and beyond in serving vegetarian-friendly dishes. All you have to do is take a look at their menu for the VG mark to know which ones are meat-free and good to go. They've also marked their menu items as gluten-free if you need to avoid the wheat. For a delectable meat- and gluten-free meal, go with the quinoa berry bowl or their gluten-free pancakes.
Jackacuda's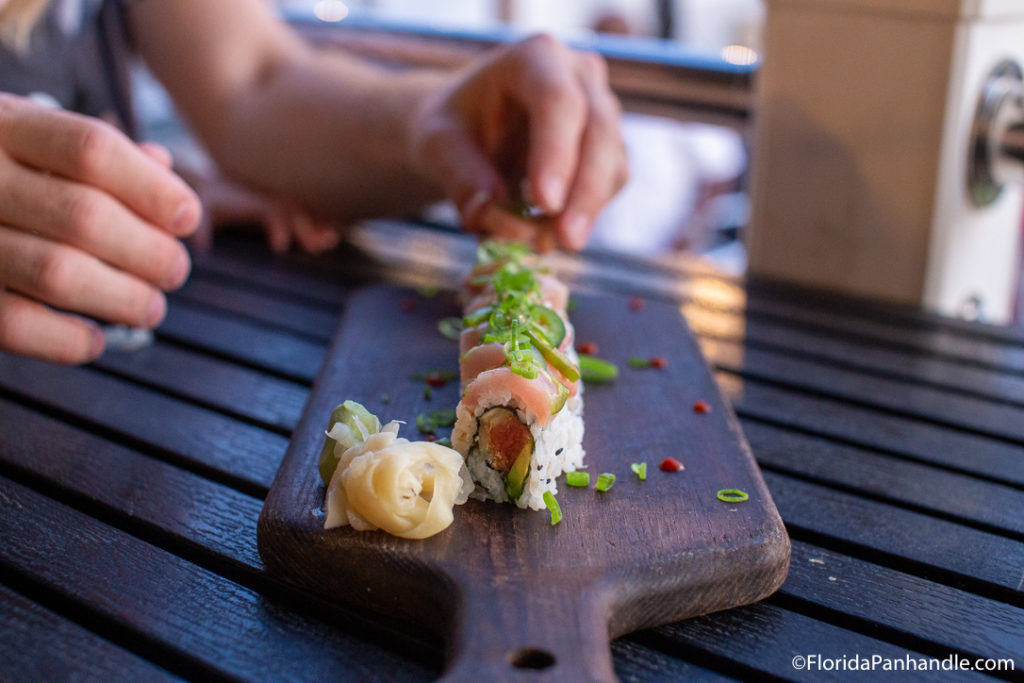 Jackacuda's might be best known for their seafood and sushi, but that doesn't mean they cannot whip up delicious veggie-based dishes by the boatload. Their sushi menu has many tasty veggie rolls with high-quality ingredients of all kinds, such as cucumber, avocado, and daikon sprouts. If you want a poke bowl without the fish, go for the Thai Steak bowl, which has tons of vegetables plus sushi rice and seaweed salad.
Lulu's Buffet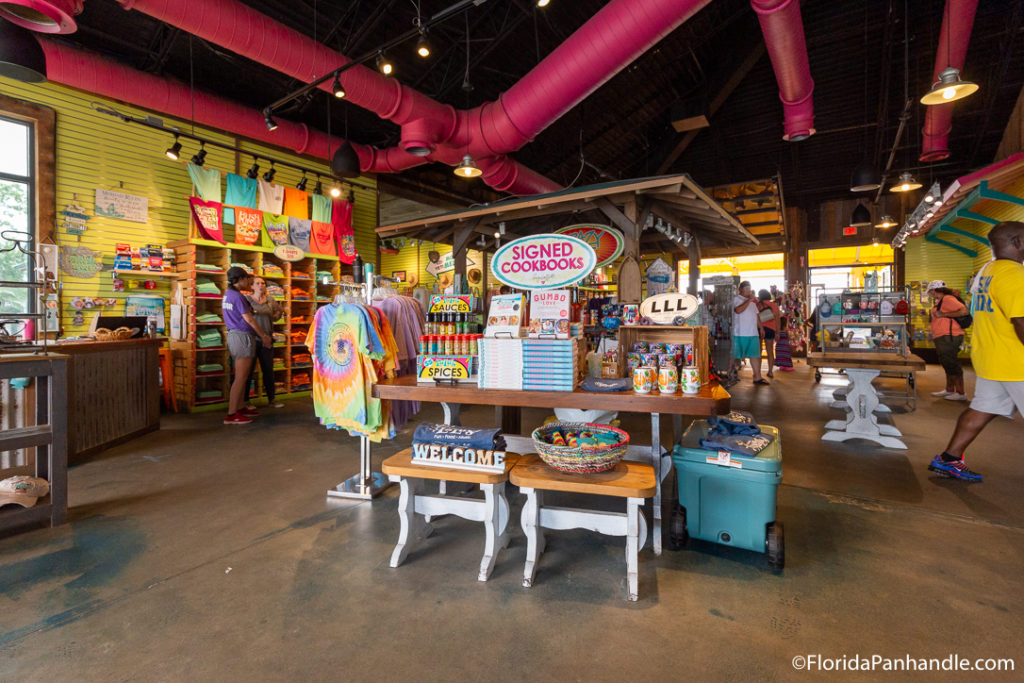 At Lulu's Buffet, you can dine in style while listening to live music and getting the highest service quality. All of their veggie dishes are done right using fresh ingredients, flavorful spices, and all the best cooking techniques. While here, you'll want to try their fried green tomatoes, which are served with their award-winning Lulu Wow Sauce. Don't overlook their mountain of fried okra either. Although it's tempting to fill up on their tasty appetizers, save room for their veggie bowl, which is filled with roasted goodness.
Mellow Mushroom
Mellow Mushroom welcomes vegan and vegetarian diners into their pizzeria with open arms. They always have a friendly greeting and big smile for everyone who waltzes through the doors. They have vegan cheese, tempeh, and tons of vegetables on the menu, so you can build a meatless meal to remember. They even have gluten-free crust available for those who need to keep wheat out of the equation.
Formula Fresh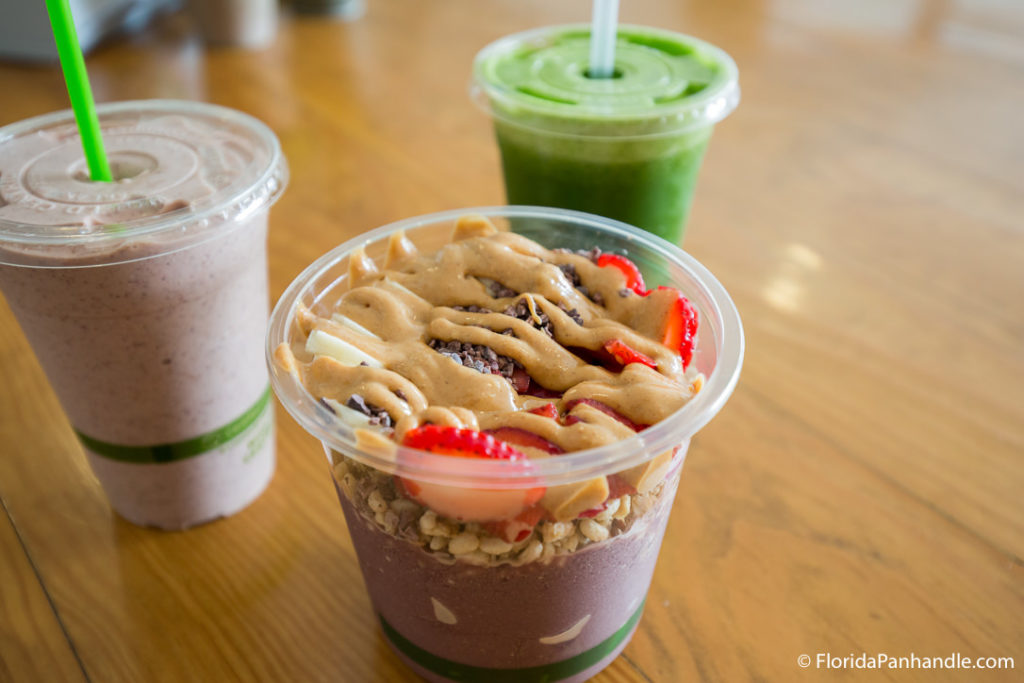 Fruit and vegetables take center stage at Formula Fresh, giving you everything you need to feel your best. You can stop in for a quick pick me up in the form of cold-pressed and made to order juices with aloe vera, chlorophyll, and spices of all kinds. If you're feeling a bit peckish, however, you might want to go all out with one of their tasty bowls that feature everything from acai to spinach. Their bowls and smoothies are only made with almond milk or coconut water, which keeps you from having to ask for vegan substitutions.
Uncle Buck's Fish Bowl and Grill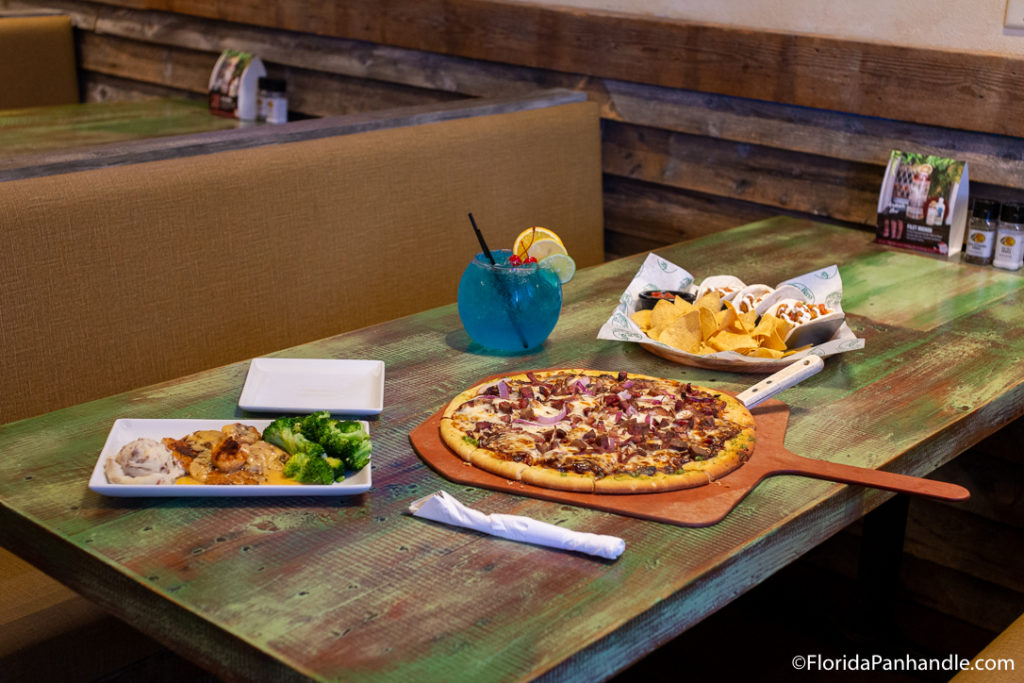 When you want more than a delicious meal, get on over to Uncle Buck's Fish Bowl and Grill for the time of your life. While there, you can go bowling, play billiards, and order up vegetarian fare that promises to tantalize your tastebuds. Their vegetable lover's pizza is a definite fan favorite with its green peppers, red onions, roasted tomatoes, mushrooms, and rich gorgonzola cheese. If you need a vegan bite to eat, then go for their impossible burger, which you can also put on a gluten-free bun.
The Pancakery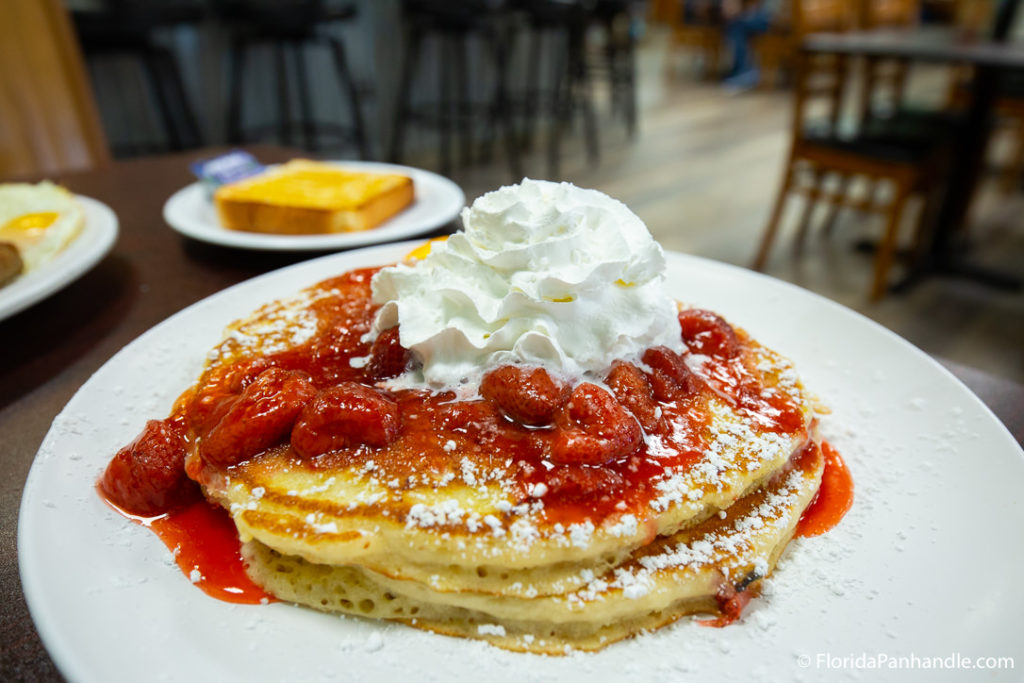 While classic breakfast foods are the name of the game at The Pancakery, they have many vegetarian-friendly menu options. All of their pancakes are a safe bet and there are tons of flavor combos to choose from, such as: strawberry-banana, blueberry, and bananas foster. Their veggie omelet packs tons of flavor as well, as do their crepes and grilled veggie wrap. Beyond that, if you see something on the menu that you like, don't hesitate to ask your server if it's possible to make it vegetarian friendly.
Vin'Tij Food & Wine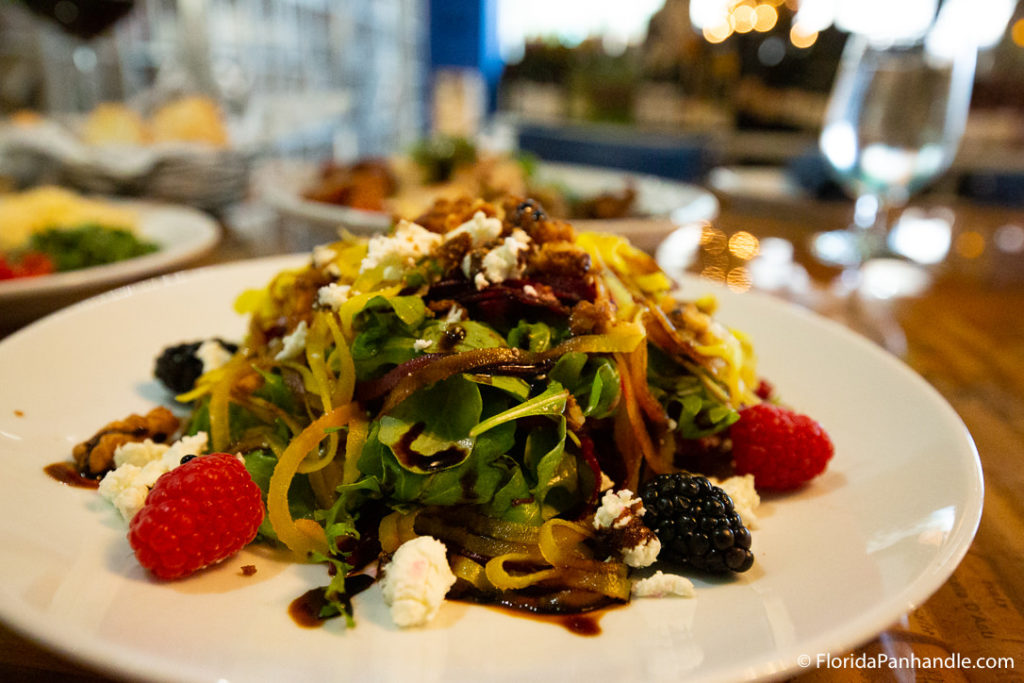 When only fine dining will do, you can get on over to Vin'Tij Food & Wine for a meal you won't soon forget. To enjoy all the freshest flavors on their menu, start your meal with their breadbasket, which features herb olive oil, roasted red peppers, olives, garlic, and parmesan cheese. From there, you have your choice of a griddled portobello sandwich, veggie burger, or their ever-popular vegan lucky bowl.
Asiago Skillet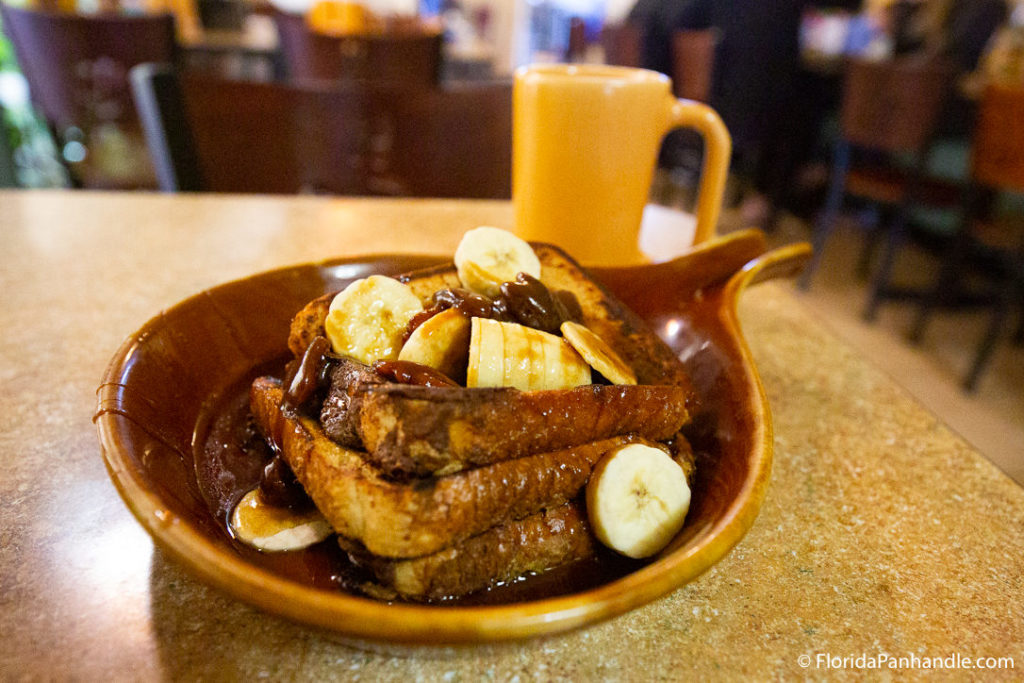 The ultimate vegetarian flavor experience awaits at Asiago Skillet. You can get your fill of fresh seasonal fruit, veggie skillets, and banana foster fresh toast at this awesome eatery. You can also alter many of their dishes by skipping the meat in favor of sliced fruit or more golden hash browns instead. Every meal also comes with toast or you can upgrade to a bagel with cream cheese if you wish.
No matter which of these restaurants you choose, you really cannot lose. So, pick the ones that speak to you most or just go down the list from top to bottom to get your fill of delicious vegan and vegetarian fare.