Seafood shacks abound throughout Destin and in neighboring beachside communities, but sometimes, a restaurant's atmosphere is even more important than its food. Of course, there's no need to compromise on either, as gourmet meals are in abundant supply throughout Destin. If you're ready to dress up and treat yourself to an upscale culinary experience, plan a night out at one of these amazing restaurants:
Marina Cafe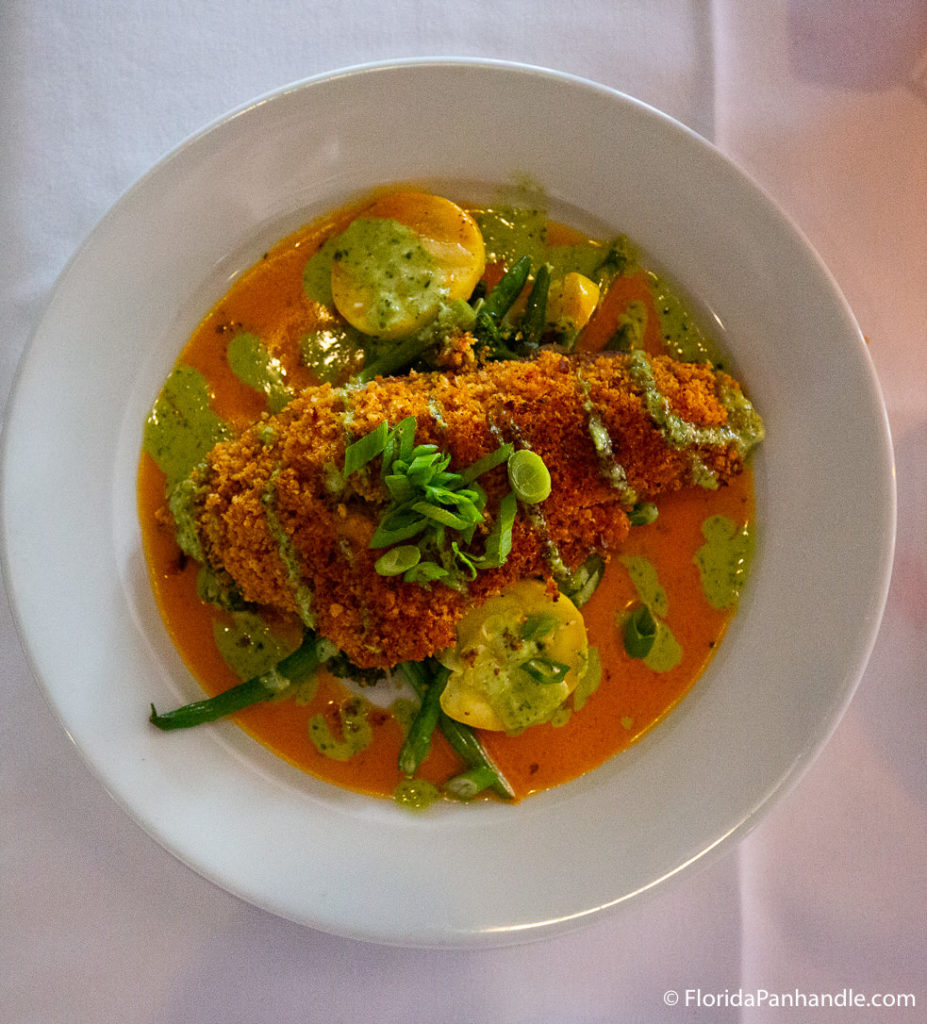 Decidedly stylish, Marina Cafe offers the best of contemporary seafood dining. As its name implies, the restaurant provides exceptional views of the water. The outdoor experience here is wonderful, but you'll be just as pleased by the candlelit ambiance inside, where white tablecloths and several other details verify the restaurant's upscale status. No matter where you sit, you'll enjoy sipping on fine wine or an expertly crafted cocktail as you sample salmon, scallops, or steak.
Louisiana Lagniappe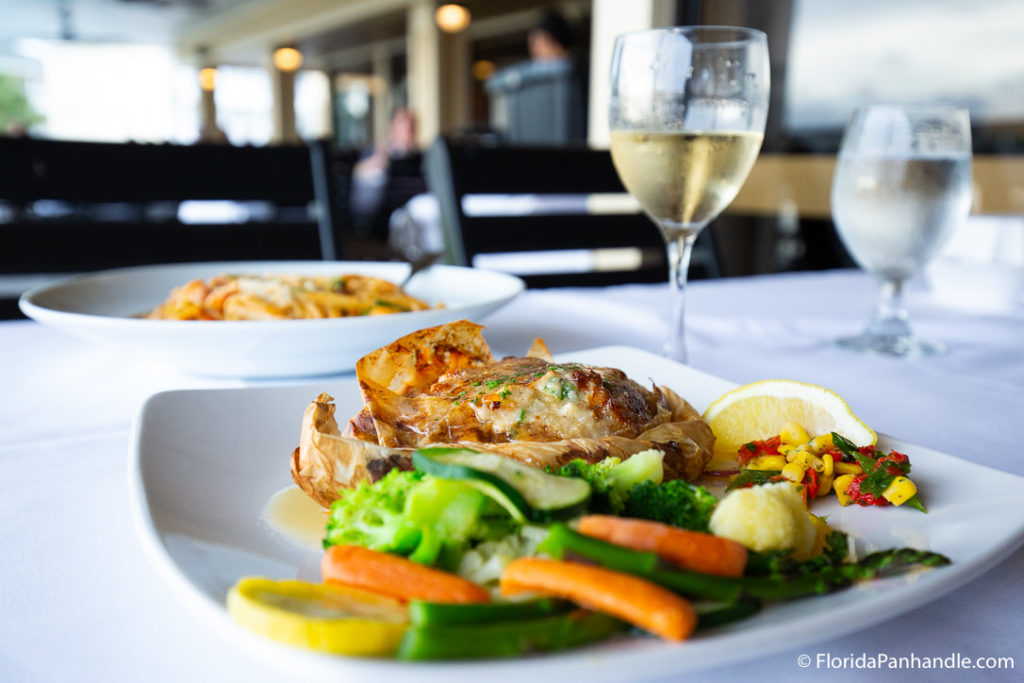 Experience the best of Creole cuisine in Destin as you nosh on the delightful dishes at Louisiana Lagniappe. This destination would be worth visiting for the sunset view alone, but it offers so much more. The restaurant sets and maintains high standards, as can be seen in the decor, the plating, and every other detail. From jambalaya to New Orleans-style shrimp, you'll encounter a variety of mouthwatering dishes worth savoring.
Fleming's Prime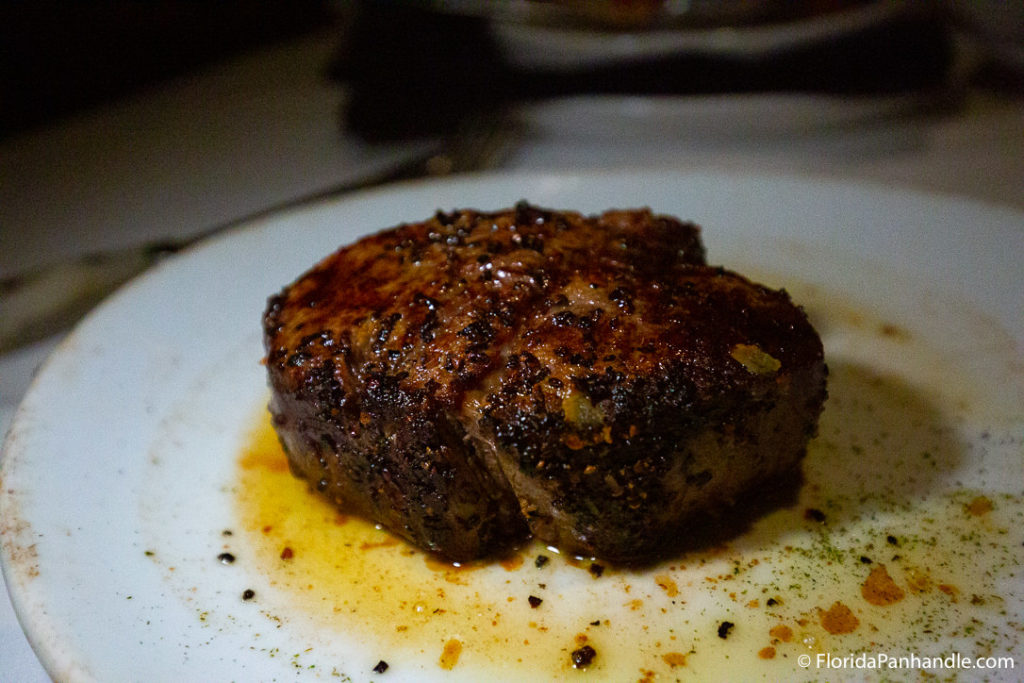 Don't let this steakhouse's status as a chain restaurant deter you. Fleming's Prime may operate locations throughout the nation, but the Destin edition offers the opportunity for an upscale night out with wonderful cuisine and attentive service. Here, you'll discover some seriously indulgent cuts of steak. These can be paired with a variety of fine wines to produce an undeniably classy dining experience.
Tommy Bahama Restaurant & Bar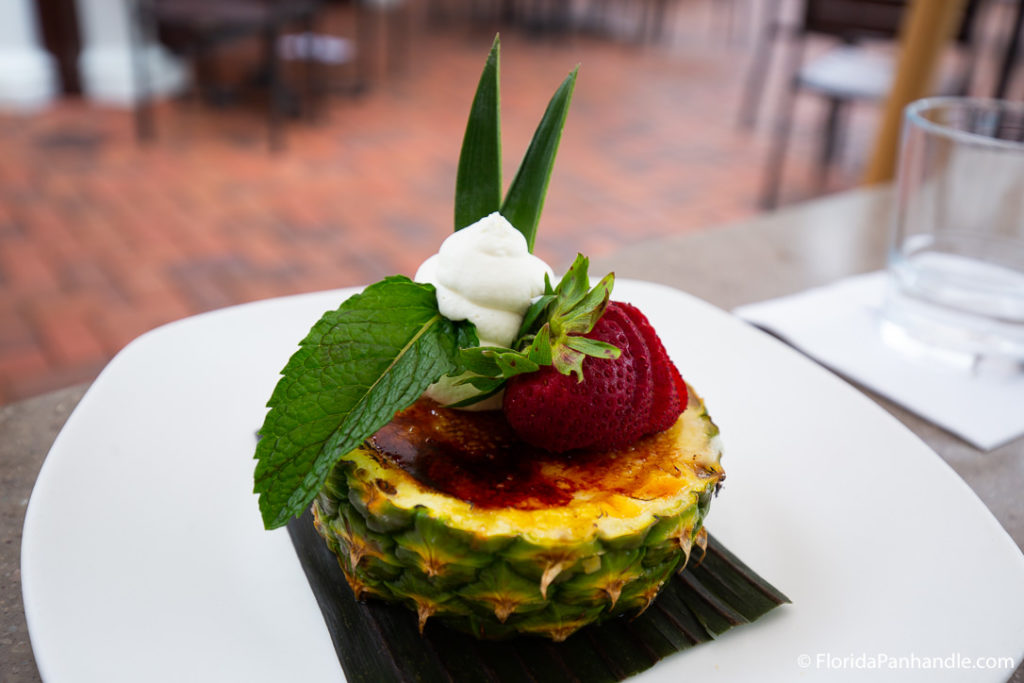 Another high-end chain worth exploring, Tommy Bahama brings a tropical flair to gourmet dining with its island-oriented decor and cuisine. Sip on a signature cocktail as you explore a wonderful array of flavors made possible by the restaurant's diverse menu. Whether you crave coconut shrimp, filet mignon, or pulled pork tacos, you'll have no trouble finding a delicious entree that suits your immediate cravings.
Beach Walk Cafe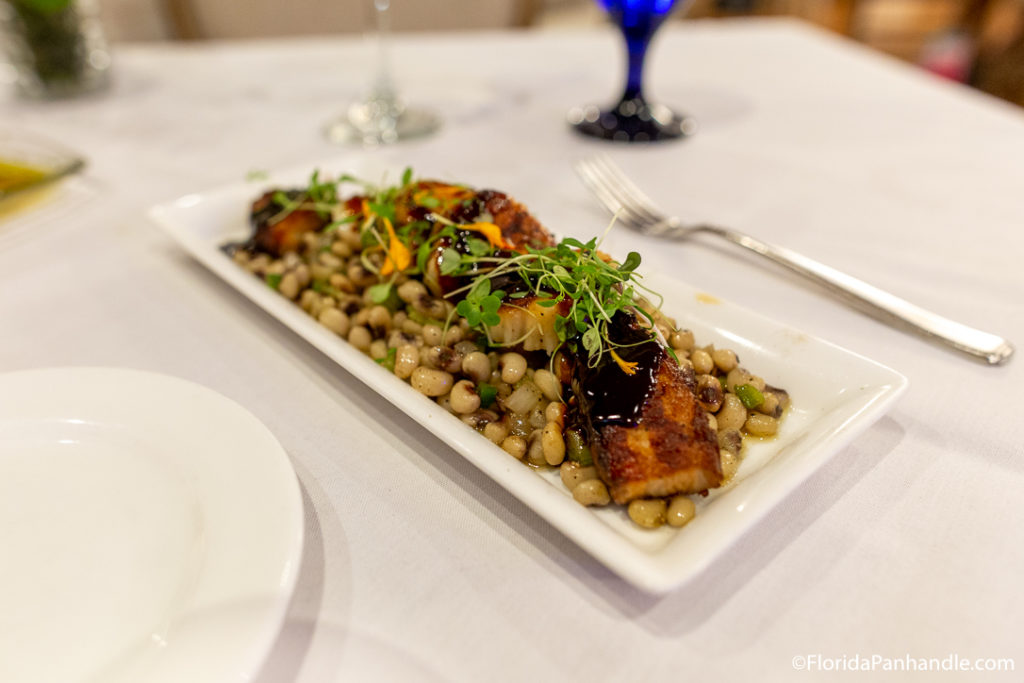 The Henderson Park Inn's Beach Walk Cafe goes above and beyond to deliver a truly romantic dining experience. The restaurant's unparalleled atmosphere is made possible, in part, by its idyllic location right on the Gulf. You'll be so enchanted by the view, you'll struggle to pay attention to your meal. If, however, you can tear your eyes away from the white sand and emerald water, you'll discover culinary bliss in the form of pecan-crusted grouper, farm-raised venison, or prime rib.
Bijoux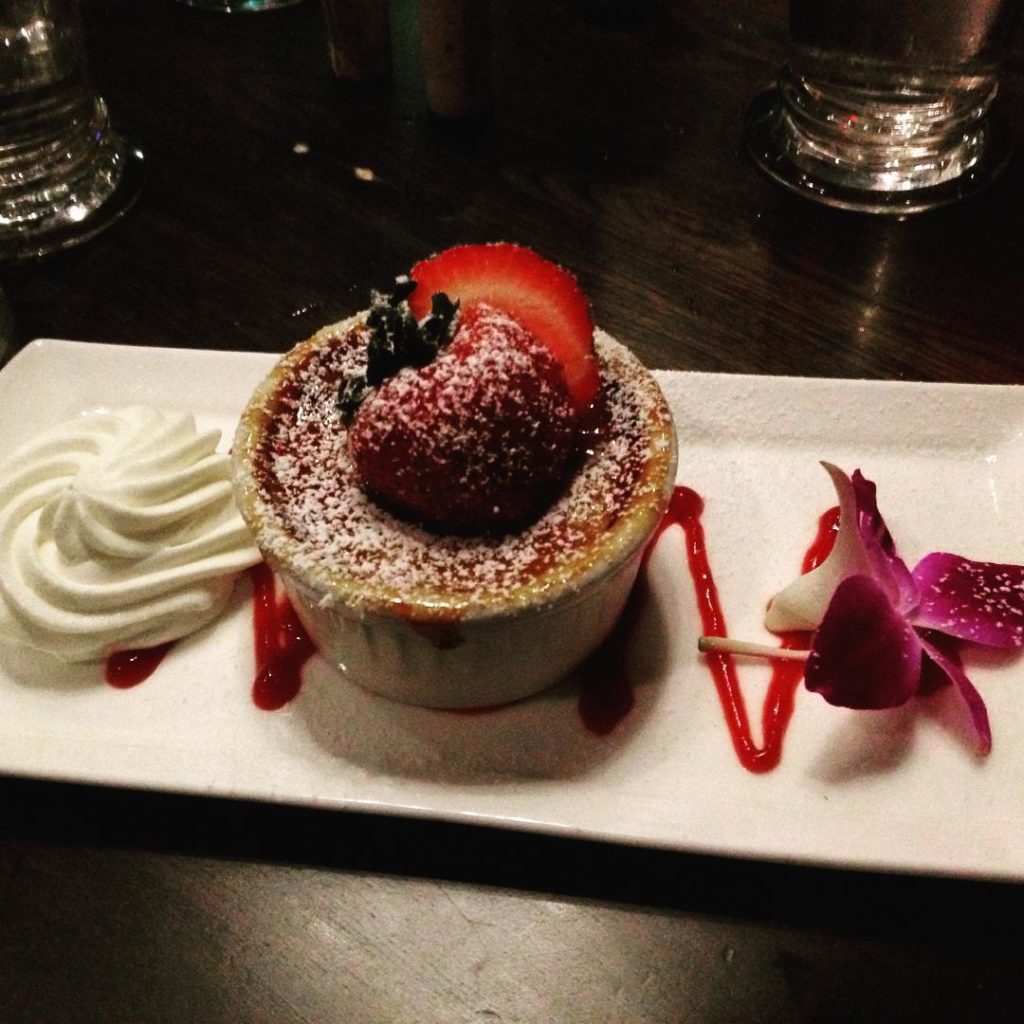 Treat yourself to Destin's finest French cuisine at Bijoux. This romantic restaurant offers a hint of New Orleans flair while holding true to all that makes Destin-based dining special. Fresh ingredients elevate dishes such as seared scallops and roasted chicken breast, as do the many fine wines offered here. You're also welcome to treat yourself to Bijoux's exceptional cordials and scotch.
Seagar's Prime Steaks and Seafood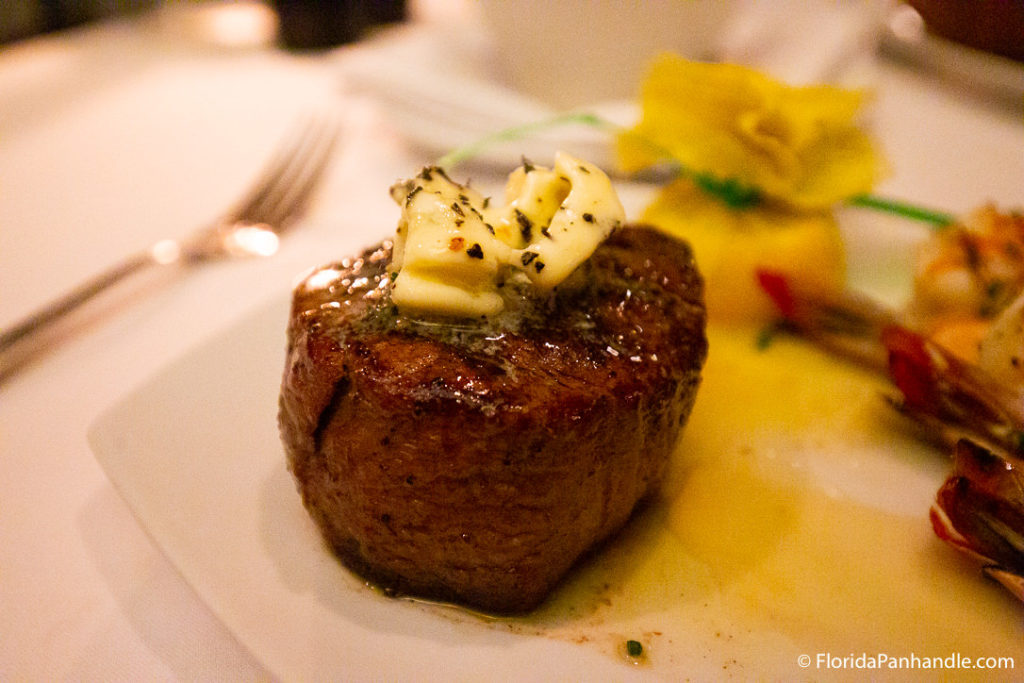 Enjoy an iconic New York steakhouse experience in the heart of Destin. At Seagar's, you'll find a swanky environment, in which the perfect decor, lighting, and music set the mood the moment you arrive. The wait can be lengthy, but it provides a wonderful opportunity to relax, enjoy a glass of wine, and take it all in. Throughout your visit, you'll receive attentive service from friendly staff members who can make wonderful recommendations and tend to your every need. Most importantly, however, you'll enjoy an expertly prepared steak that melts in your mouth.
Slick Lips Seafood and Oyster House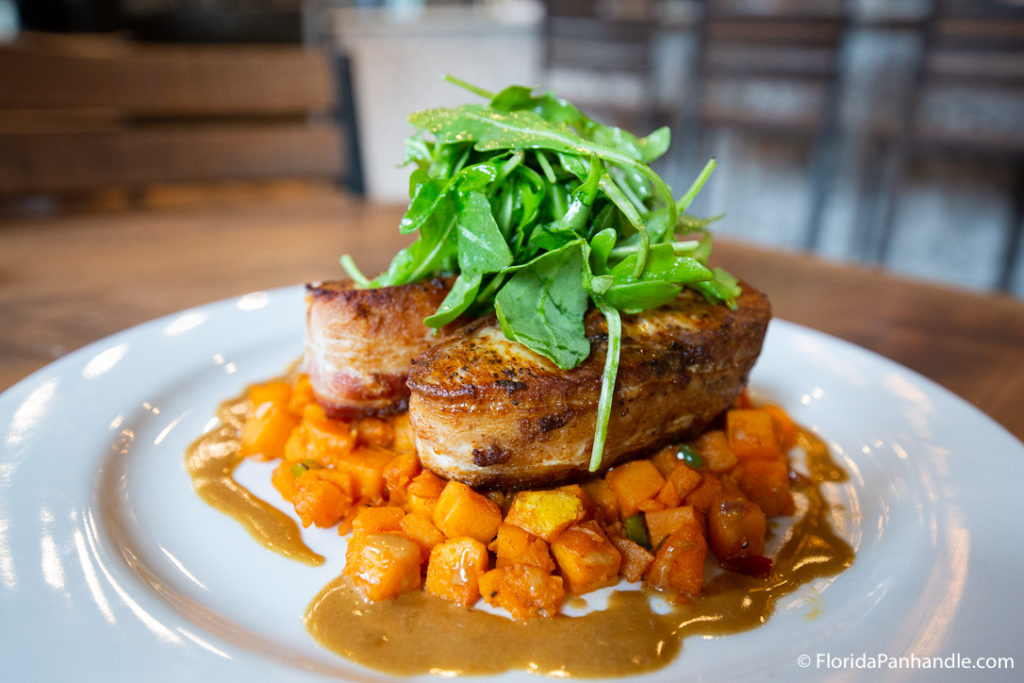 The name "Slick Lips" might not instantly make you picture an upscale setting, but it certainly does an excellent job of conveying this restaurant's seafood focus. The establishment is named for the lack of teeth among the amberjack that are so popular here. The spirit of Old Florida is a clear emphasis at Slick Lips, but this establishment also offers plenty of contemporary flair with its inventive recipes and emphasis on local and sustainable ingredients.
Vin'tij Food & Wine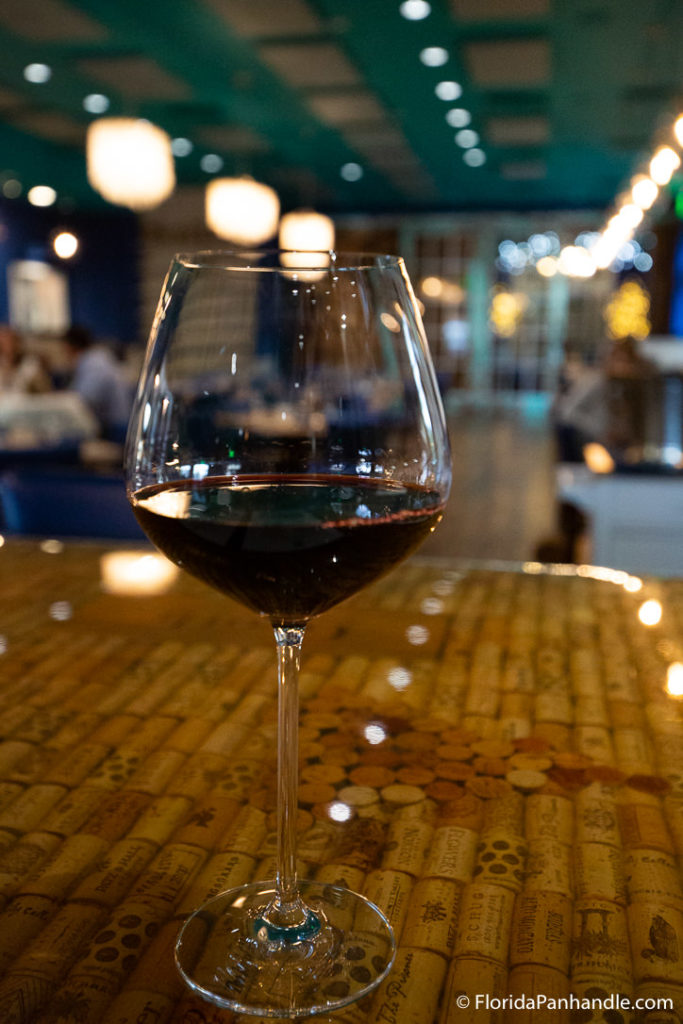 Don't be fooled by this restaurant's simple exterior. Inside, you'll discover one of the region's best wine selections, as well as several gourmet offerings on the seasonal menu. As enjoyable as the dining experience is at this charming establishment, shopping in the Vin'tij wine boutique is even more fun. Set aside some time to find the perfect bottle to add to your personal collection.
Emeril's Coastal Italian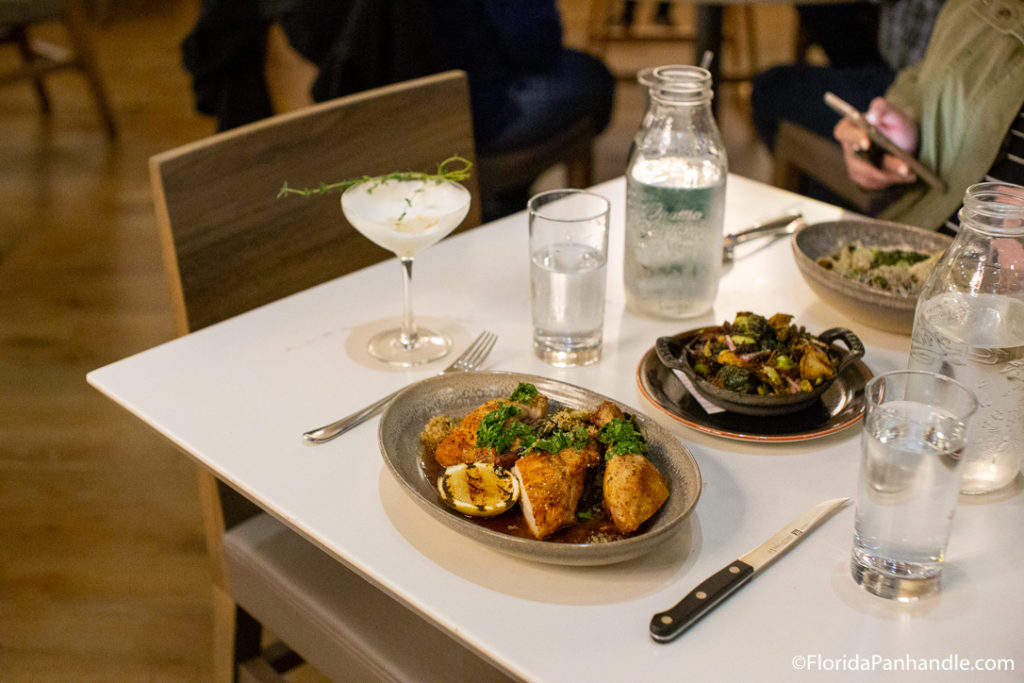 Pairing the best of traditional Italian cuisine with coastal ingredients, Emeril's provides the perfect opportunity for a chic night out in a space that makes the most of today's hottest culinary trends. You'll love the bright look of this modern environment, which provides an open kitchen to keep the wait as interesting and entertaining as possible. While viewing the culinary experts at work will make you that much more appreciative of their creations, the sheer blend of flavors is enough to impress you and your fine-dining companions.
You deserve a night out at a gourmet restaurant, where you can be treated like royalty as you sample the best of Gulf cuisine. Indulge in the Destin area's finest culinary masterpieces as you make memories at the region's upscale establishments.