There's a lot to love about October in Destin: cooler weather, lower prices, and plenty of fun activities to keep you entertained.
One of the best traditions to take over during the month of October? The Destin Seafood Festival. This is when the Destin Harbor Boardwalk truly comes alive, attracting all the region's best vendors, plus plenty of seafood enthusiasts. Navigating all this can feel a bit intimidating if you've never checked out the event before, but don't worry — we're here to give you all the details.
History of the Festival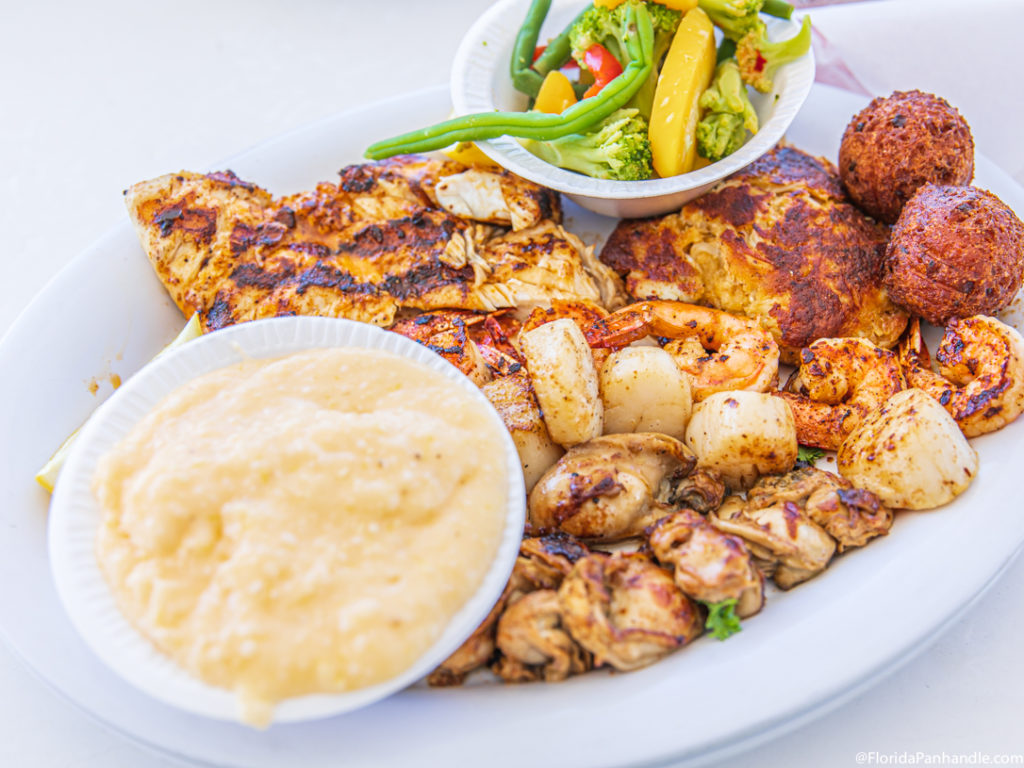 The Destin Seafood Festival began in the late 70s, with the primary intention of aiding the fishing industry in what was then a relatively small town. Several members of the Destin Charter Boat Association Women's Auxiliary worked together to bring more people to the docks, and hopefully, develop public interest in fishing. The effort was a clear success, with early events held at Kelly Hill. Several arts and crafts booths were set up, along with food booths and even children's activities.
Eventually, Destin's Chamber of Commerce took over, helping to develop the festival into the landmark event it is today. While it was canceled a few times in its nearly five-decade history, the festival has generally been a reliable means of bringing tourists to Destin during the month of October while also getting the public invested in the fishing industry, just as the event's founders intended.
What You Need to Know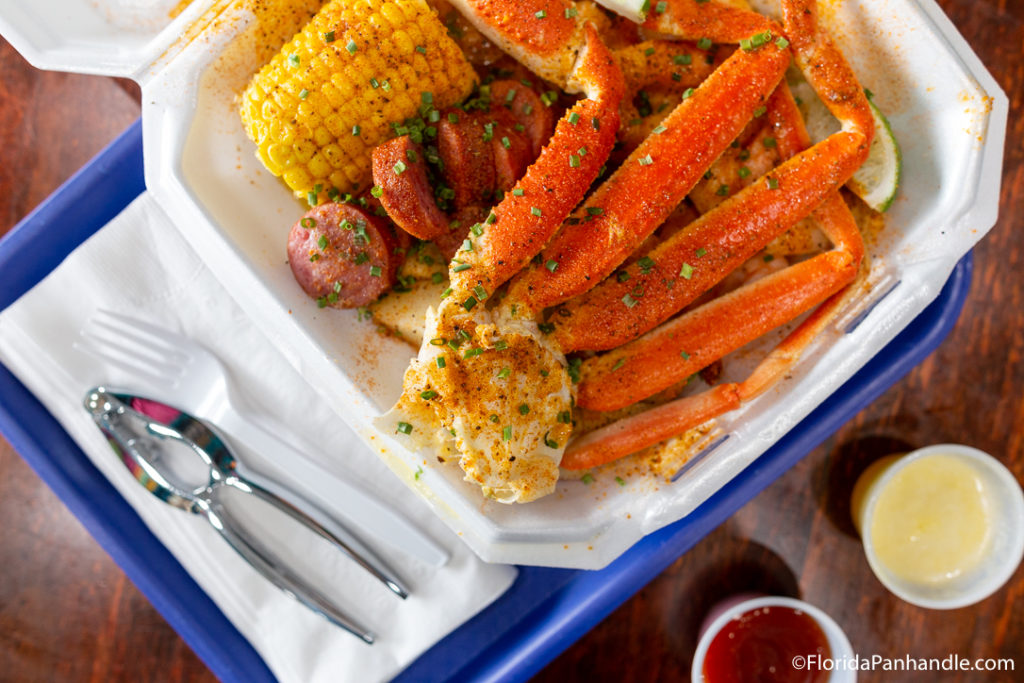 When is it?
Every year, the Destin Seafood Festival takes over the Emerald Coast during the beginning of October — typically the first or second weekend. For 2023, the festival will begin on Friday, October 6th, and wrap up on Sunday, the 8th.
Hours vary from day to day:
Friday, October 6: 4-10 pm
Saturday, October 7: 10 am-10 pm
Sunday, October 8: 10 am-6 pm
This timeline should not be confused with the overarching Destin Fishing Rodeo. While the seafood festival kicks off the fishing event, the latter extends throughout the entire month of October.
A smaller, ticketed event will take place as part of the larger seafood festival. Known as Call To Chef, this has distinct dates: Saturday and Sunday only,
Where Is It?
The Destin Seafood Festival is currently held at the beloved Destin Harbor Boardwalk. This is the perfect venue, as it provides plenty of space for attendees to casually explore — and, of course, enjoy the area's trademark scenery.
How Much Does it Cost?
Technically speaking, the Destin Seafood Festival is free to attend. If you're short on funds, you are welcome to simply show up at the Destin Harbor Boardwalk, take a stroll, and enjoy the people-watching. With so many amazing vendors on site, however, you will ultimately want to indulge in some delicious eats or shop in the cute merch areas. You may also shell out quite a bit before you even arrive, as many attendees pay to park.
You can also expect to pay if you want to take part in the exclusive Call to Chef event-in-an-event. This is a definite upgrade, complete with seafood samples, private bathrooms, and lots of freebies. Single and two-day tickets are available, as are military discounts. If you join the VIP sponsor panty on Friday, you can enjoy the perks of Call to Chef for just $30.
Where to Park
Parking can get dicey during this event and in general when visiting the Destin Harbor Boardwalk. If you prefer to park nearby, your best options are the Marler Parking Lot, the HarborWalk Village parking area, or the Harbor Tavern. You'll have far better luck at these lots if you arrive early. Otherwise, make the most of an excellent (and surprisingly convenient) option: the shuttle that regularly stops by the Morgan Sports Park Lot and the Destin History & Fishing Museum.
What to Do
The main focus of the festival is, of course, to enjoy your fill of delicious seafood. Many of Destin's finest can be found here, so this is a great opportunity to try several specialties without needing to hit up so many restaurants for sit-down meals. Casual sampling is encouraged, but you are also welcome to relax and savor your favorite dishes within the dining tent by the Brotulas parking lot.
Live music is another obvious perk. There are dozens of excellent performances throughout the weekend, held on six stages. While many styles and genres are represented, the festival is definitely heavy on country tunes. Other styles can also be expected, however, including rock and even electronic.
Another favorite? Weigh-ins at the AJs Seafood & Oyster Bar, as part of the fishing rodeo. If you've never observed this, it's definitely worth checking out.
Is the Event Kid-Friendly?
While the festival makes for the perfect day out sans kids, there are plenty of family-friendly options available to entertain attendees of all ages. The Kids Zone is an obvious hit and provides plenty of activities that youngsters will enjoy.
Favorites include an old-fashioned fish-throwing contest known as the mingo toss — and an exciting casting contest. Classics such as face painting and cotton candy are also sure to please. Don't worry about finding something for picky eaters to enjoy. With so many vendors available, there really is something for everyone.
Other Details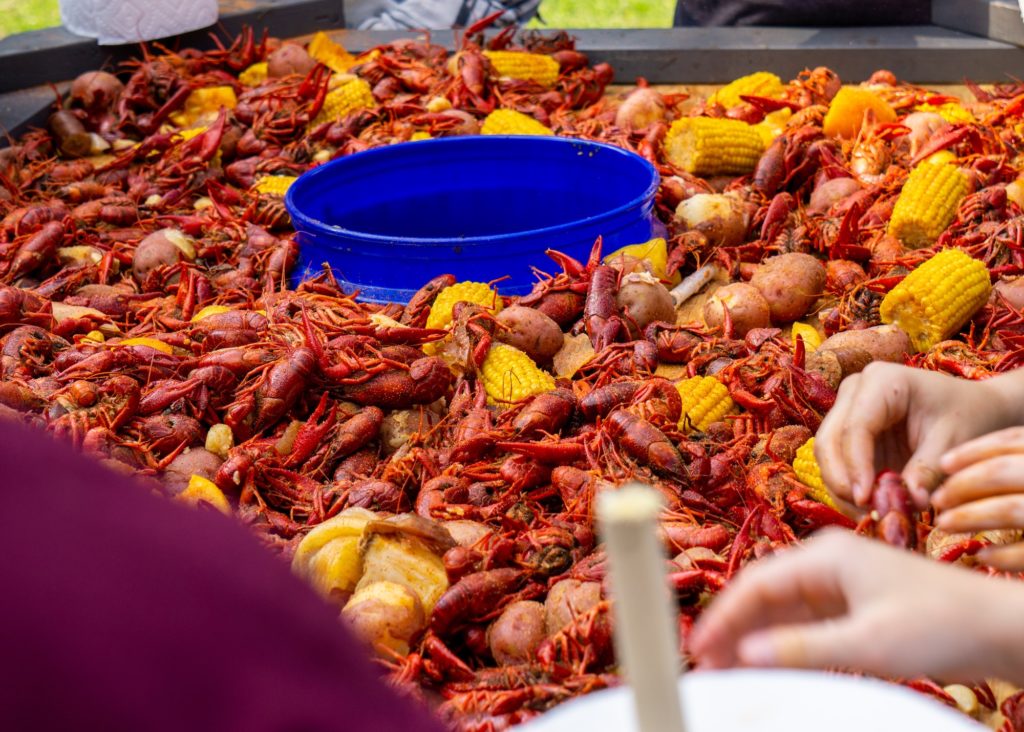 While the perk of private restrooms is definitely worth considering if you're thinking of investing in Call to Chef tickets, free visitors can also access public restrooms. These are situated along the boardwalk, so you should never have to travel far to access them. A first aid area will be set up at Brotula's, as will a helpful information area where you are welcome to ask questions or get extra insight on the event.
Experience the Best of Destin at the Annual Seafood Festival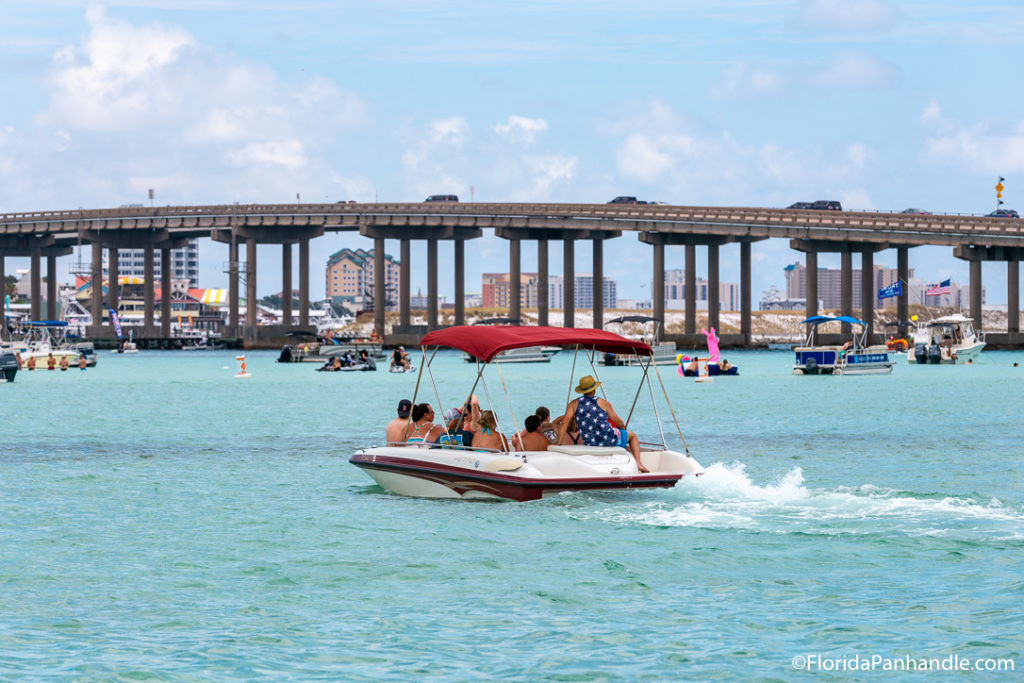 If you're planning an October trip to Destin, you absolutely need to check out the seafood festival. Stop by for a stroll or commit to Call to Chef so you can sample to your heart's delight — either way, you'll thank yourself for taking part in this beloved Destin tradition.