Florida is something of a sleeper state when it comes to surfing. It's Hawaii and California that are frequently touted as the best places to surf for their massive waves and versatile locations. However, both these states have some significant surfing drawbacks. The waters off of California are downright frigid, making the use of a wetsuit a must. Meanwhile, Hawaii travel alone can be frustrating and the waves often hard to get to or impossible for beginners to try. In stark contrast, Florida coasts boast warm waters, tons of fantastic beginner spots, and traveling here is a breeze — especially if you are coming from the continental United States. And one of the best places in all of Florida to surf is Destin, FL.
Your Guide to the Best Places to Surf in Destin, FL
Destin, FL is a cozy beachfront city located in the Panhandle, between Pensacola and Tallahassee. This puts it squarely on the Gulf of Mexico, which means you are not going to see any large Atlantic Ocean waves. But what you will see are perfect beginner conditions and optimum conditions for more classic surfing styles.
Of course, different parts of Destin, FL will deliver different types of surfing experiences. Let's take a look at the most popular places to surf in this area and why you might choose them:
Crystal Beach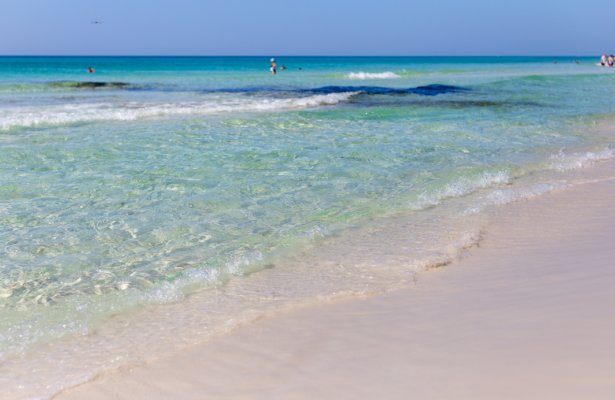 Crystal Beach is an incredibly popular vacation rental neighborhood as well as beachfront location. You will find this beach just a short distance away from Destin's downtown area, but truly you may find yourself not traveling far should you stay and enjoy the beaches here as nearby neighborhood markets and restaurants will have just about all you need during your beachfront stay.
But back to the surfing. Crystal Beach gets some of the largest waves in the area, making it possible to use a more classic shortboard for surfing. In the mornings and late evenings, you will also typically find people catching the more rolling waves with a stand-up paddleboard.
Jetty East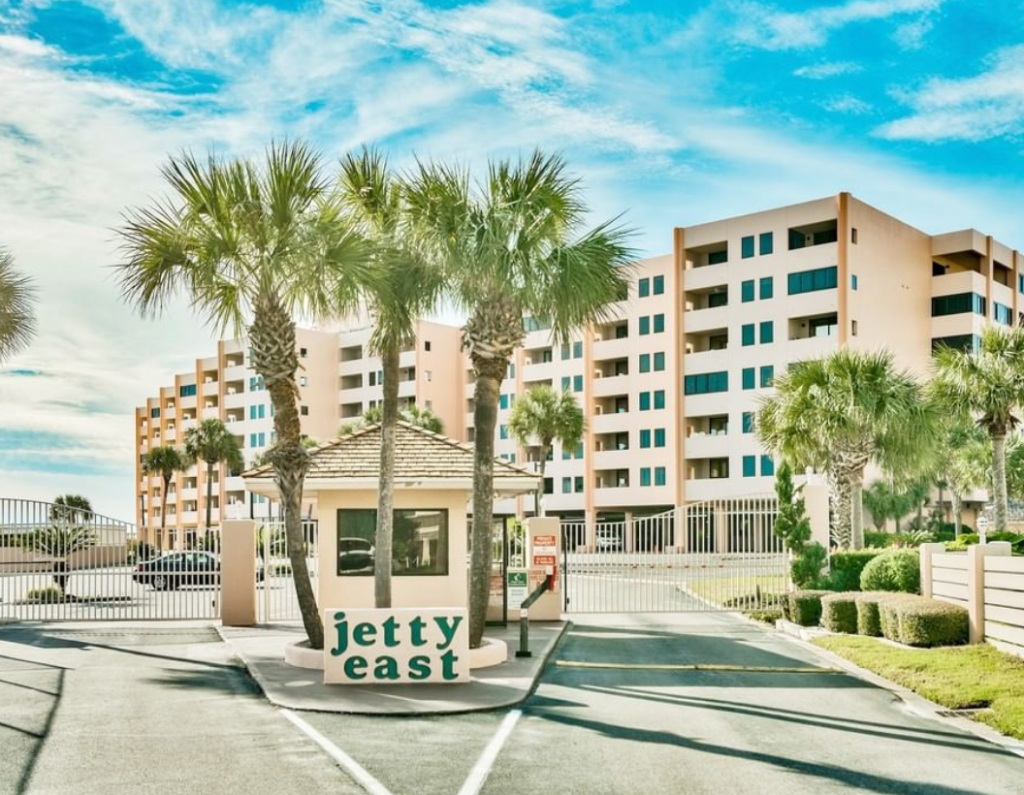 More experienced surfers will find that the waves behind the Jetty East Condos to be the very best for big waves. When you see glossy magazine prints of Destin, FL surfing, the chances are high they were taken in this area.
The Jetty East surfing spot is located on the westernmost point of the land bridge that Destin sits upon. This surfing spot tends to be best during the winter and especially following storms due to how the currents ebb and flow from the channel between the two landmasses.
Henderson Beach State Park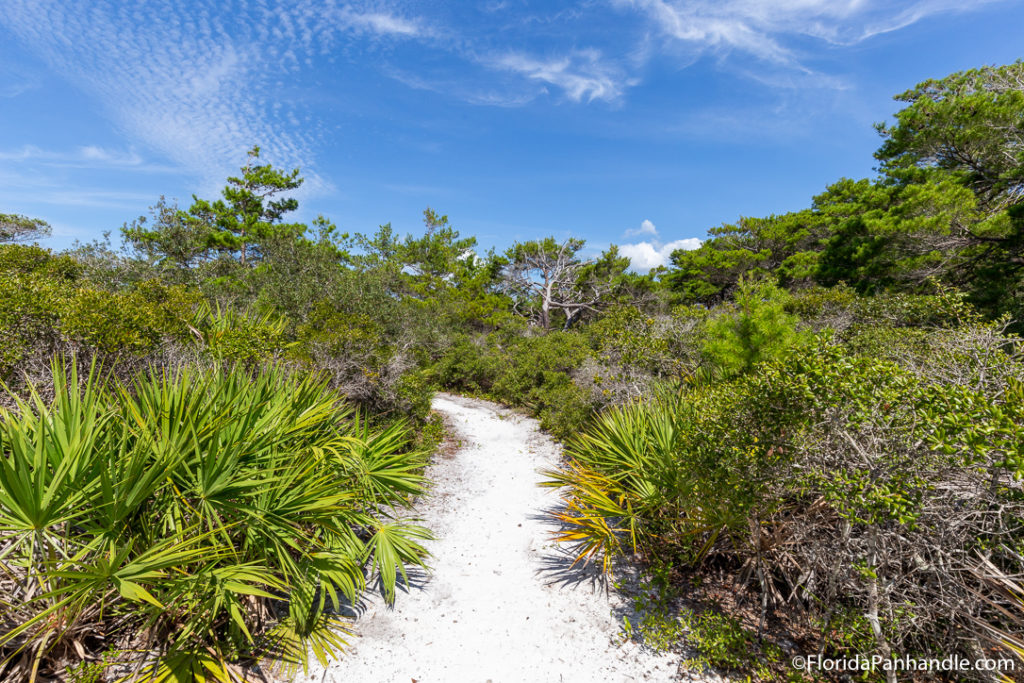 Henderson Beach State Park is everything you'd expect out of a premier Florida beach area. Gorgeous, powdery white sand, warm and clear waters, campgrounds, pet-friendly trails inside the dunes, and well-maintained showers and restrooms. This is a fantastic place to go to enjoy the beach and to catch some waves on your surfboard.
The waves at Henderson Beach State Park are fairly consistent. They are not going to be huge given the beach's location, but you are going to get a steady win and nice, consistent waves breaking. These waves are generally between one and three feet tall. This makes this area ideal for longboarding, especially if you are just getting started with longboard surfing.
The nice even winds that hit this part of the beach also make it a popular place for other types of boarding. You will often find people windsurfing and kite surfing just on the outskirts of the waves. Further out, boat charters often zip back and forth with parasailors out on their own high-flying surf adventures.
The Pumphouse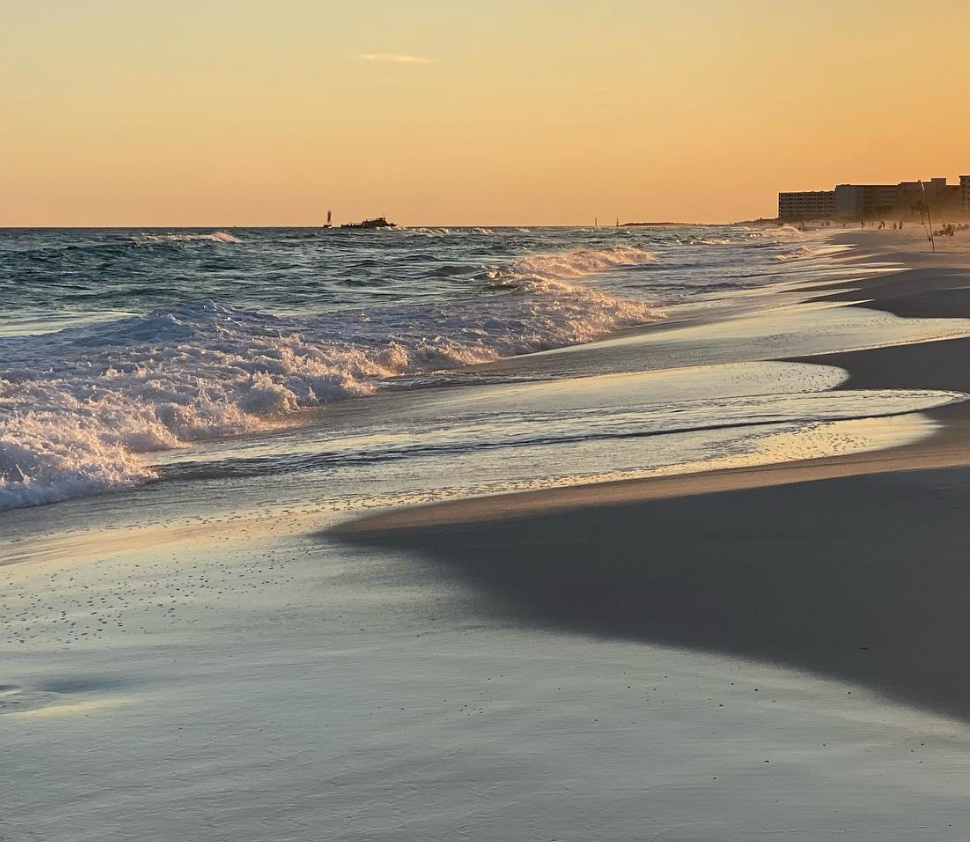 Called such because of a massive pipe nearby that flushes out the Destin Harbor with fresh Gulf Waters, The Pumphouse is a popular local surfer spot located near the Sandpiper Cove Beachfront Condos. This location is best for slightly more experienced surfers as it involves a touch more technical surfing. You'll find surfers here mostly during the winter, surfing the waves which form as a big outside and hollow inside. Most local surfing reports will list this location, and you can find it by searching out the large buoy that marks where the pipe's outflow of water is.
The Best of Destin Surf Shops & Guides
As you might expect from such a popular surf and beach destination, there are a ton of choices when it comes to rental gear and surfing lessons. A few notable selections include:
Ride On Surf School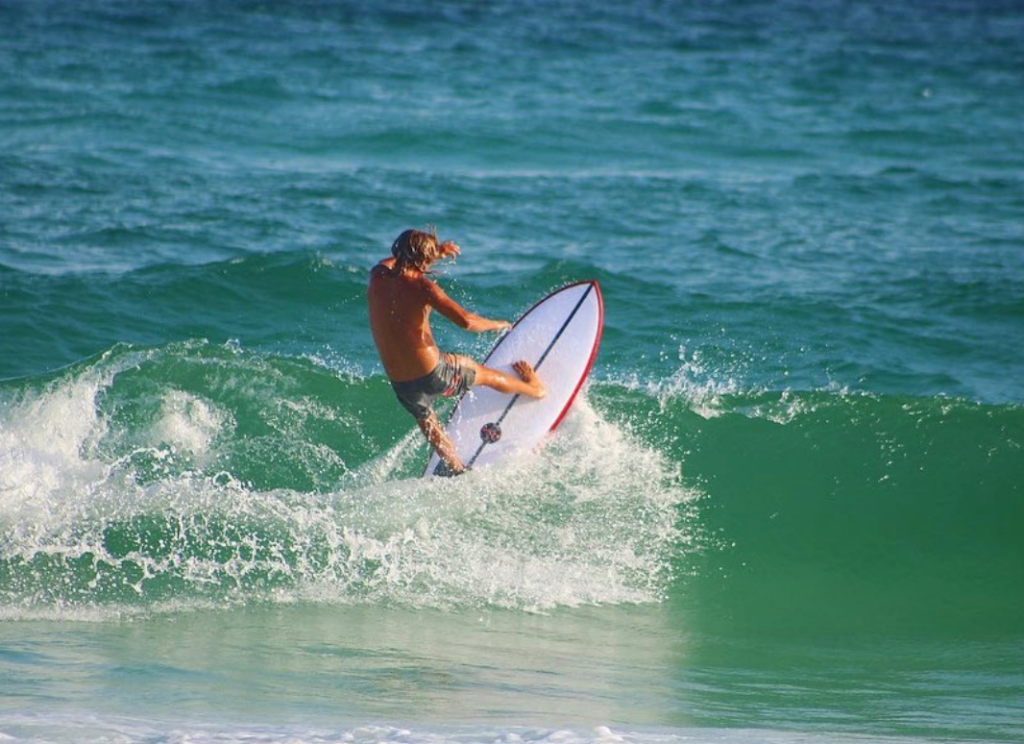 This surf school has made a name for itself for specifically catering to children, teens, and families wanting to learn how to surf. They offer a myriad of classes ranging from a one day (which is generally three hours but includes all rental gears, tent shades, and some nice swag) to discounted monthly rates that include upwards of 16 2-hour sessions. Ride On Surf School also offers hour, half-day, and full-day rentals of surfboards, kayaks, and paddleboards.
Gulfwind Paddle & Surf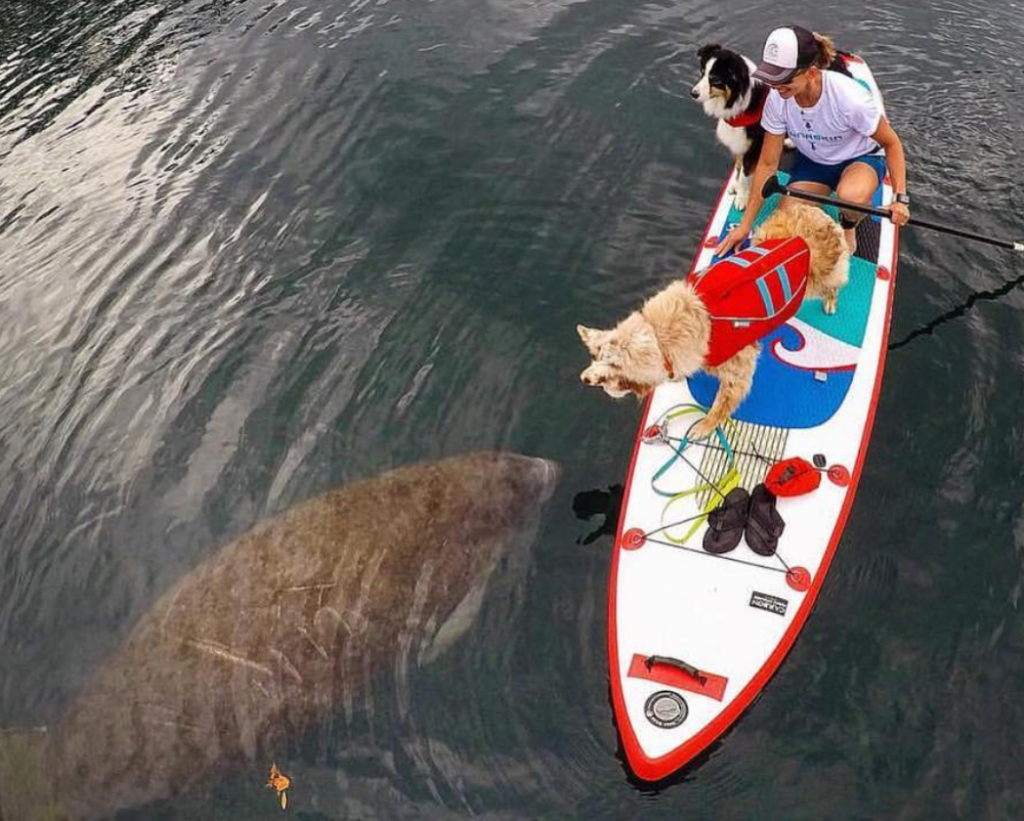 Located just east of Destin proper, Gulfwind Paddle & Surf is a full-scale surf shop that has just about everything you could want to enjoy a day in the sun and surf. Plus, they are fantastic about rentals! They have advanced rental boards that are kept in pristine condition, and Guflwind Paddle & Surf will deliver to just about any residential address in the Destin and Santa Rosa area. You can rent kayaks, surfboards (both longboards and shortboards), skimboards, bodyboards, and stand-up paddleboards through them. But note that they do not offer instruction at this time.
Make sure to Check Out Our Other Pages for More on Destin, FL Adventures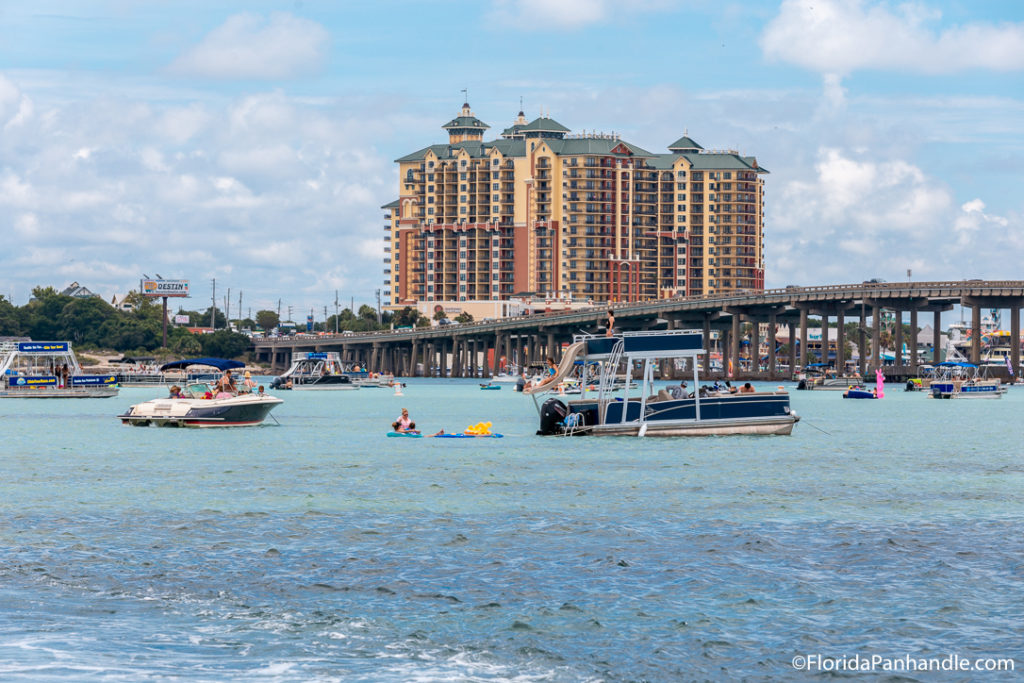 Destin, FL truly has some magnificent beaches. To learn more about them and all this area has to offer, make sure to check out our other pages on the city and this general area. Whether you are looking to spend your days surfing, swimming, golfing, or more, Destin has a lot to engage and excite you and your family or friends!