The Forgotten Coast offers a vacation experience like no other, complete with serene beach visits and relaxed neighborhood exploration. It's only fitting, then, that your culinary journey should follow suit.
While your accommodations may place you within reach of a few excellent tourist-oriented joints, there's something to be said for eating like the locals. That's exactly what you'll do if you visit these top destinations:
Joe Mama's Wood Fired Pizza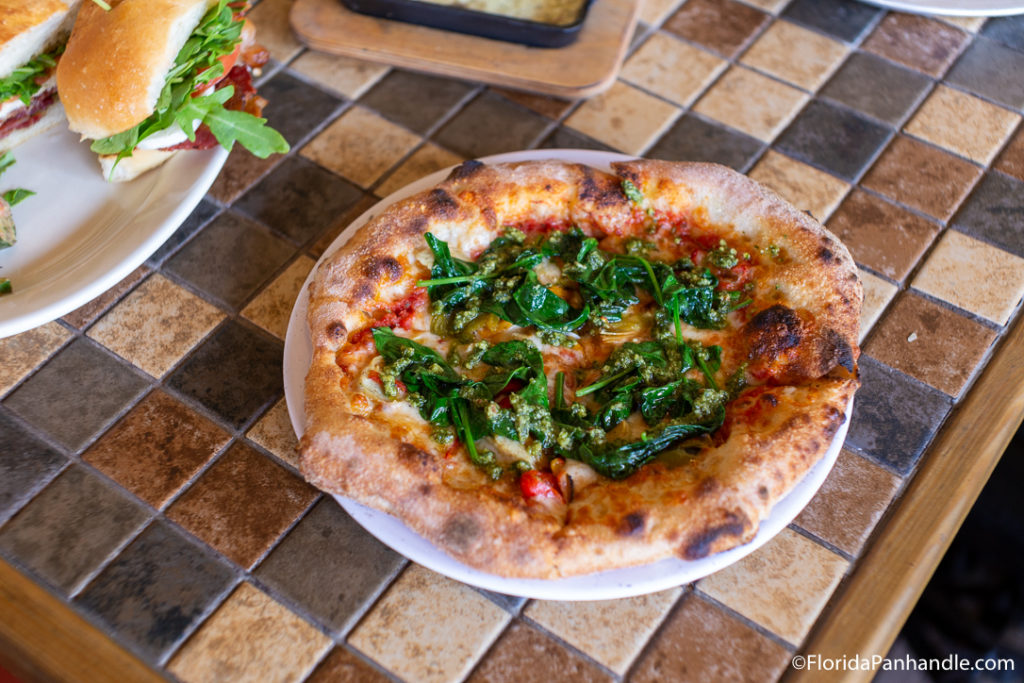 Trade-in your typical coastal seafood shack for the comfort of a traditional pizza baked in an 800-degree oven that originated in Tuscany. Freshness and authenticity reign supreme at Joe Mama's Wood Fired Pizza, as can be seen in the daily dough and the imported San Marzano tomatoes. Slight charring can be expected on the crust, but that only adds to the appeal.
Go classic with a basic cheese pizza or a slightly fancier version with Italian fennel sausage — or amp it up with unique pies featuring Nueske's bacon or pecan pesto. Order a hand-crafted cocktail and kick back as you enjoy the restaurant's warm and cheery environment.
Peter's Pizzeria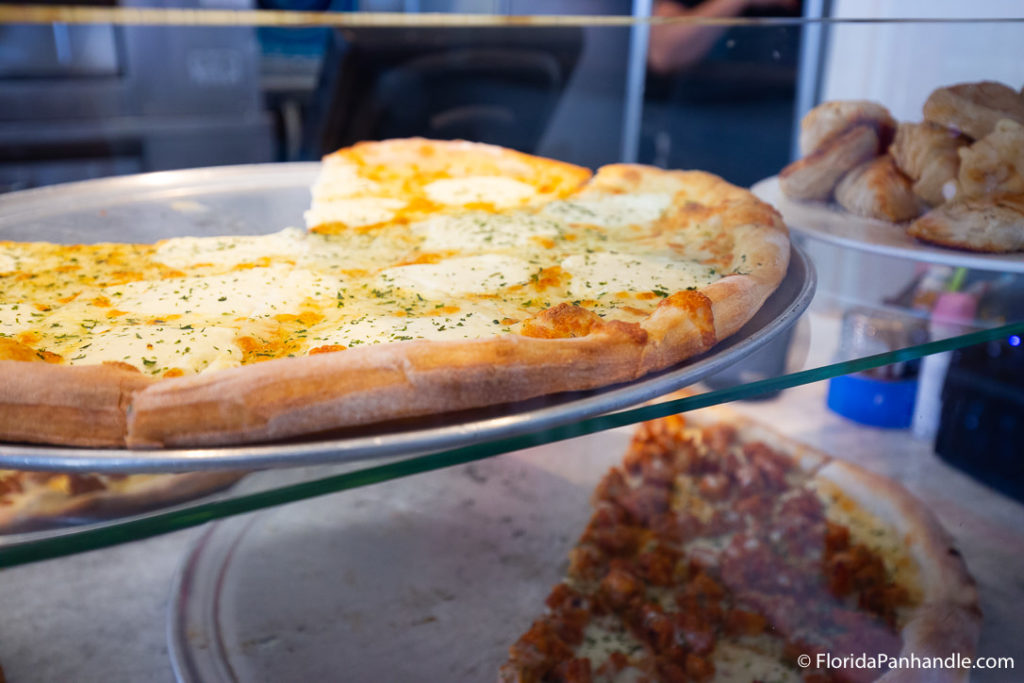 Another local pizza joint worth hitting up, Peter's maintains a neighborhood feel with its casual seating and by-the-slice options. The restaurant's sauce, dough, and cheese are made from scratch on a daily basis, ensuring that even the single slices on display taste wonderfully fresh.
If you have plenty of time and a large appetite, you'll want to order a full pie. Several great options are available, but standouts such as the Chicken Parmigiana Pizza and Johnny's Vodka Pie are especially worth ordering.
Peachy's Beach Eats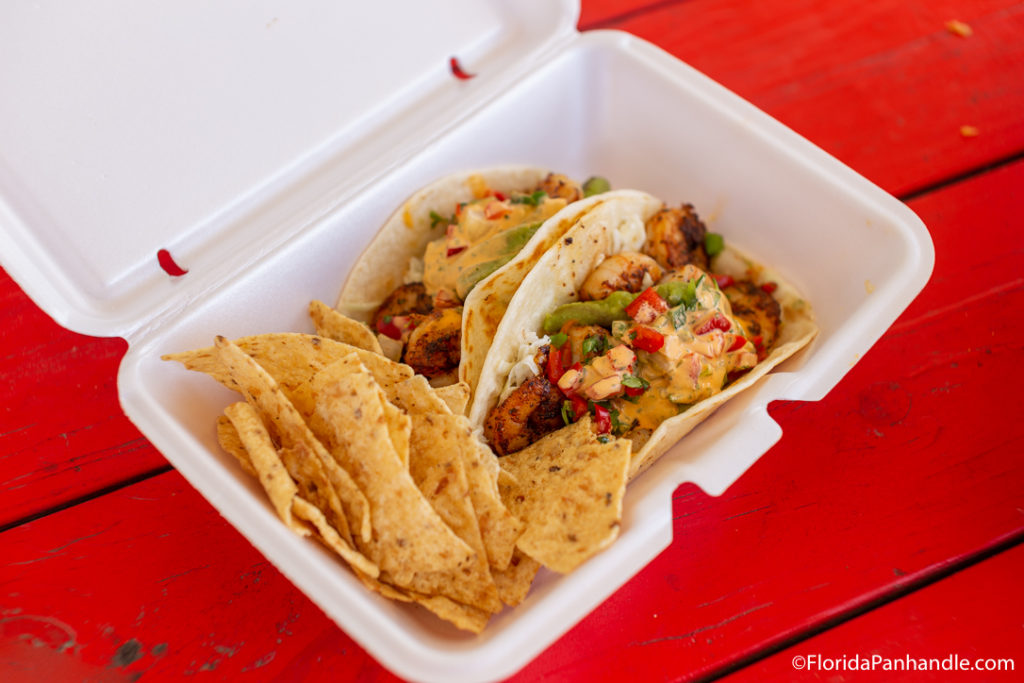 While beachside restaurants tend to cater to tourists, Peachy's Beach Eats manages to maintain a local, understated feel that makes it a top option for a casual Cape San Blas meal. This no-frills eatery maintains an unofficial motto of "Good Food, No Service." To that end, you'll order by completing a card, totaling the price on your own, and returning it — along with your payment — to the staff.
Whether you opt for a grouper sandwich, pulled pork tacos, or loaded nachos, you'll be impressed by the quality of the cuisine — especially given the restaurant's no-frills digs. Enjoy your meal at one of the onsite tables or order to-go so you can eat at one of the area's top beaches.
Provisions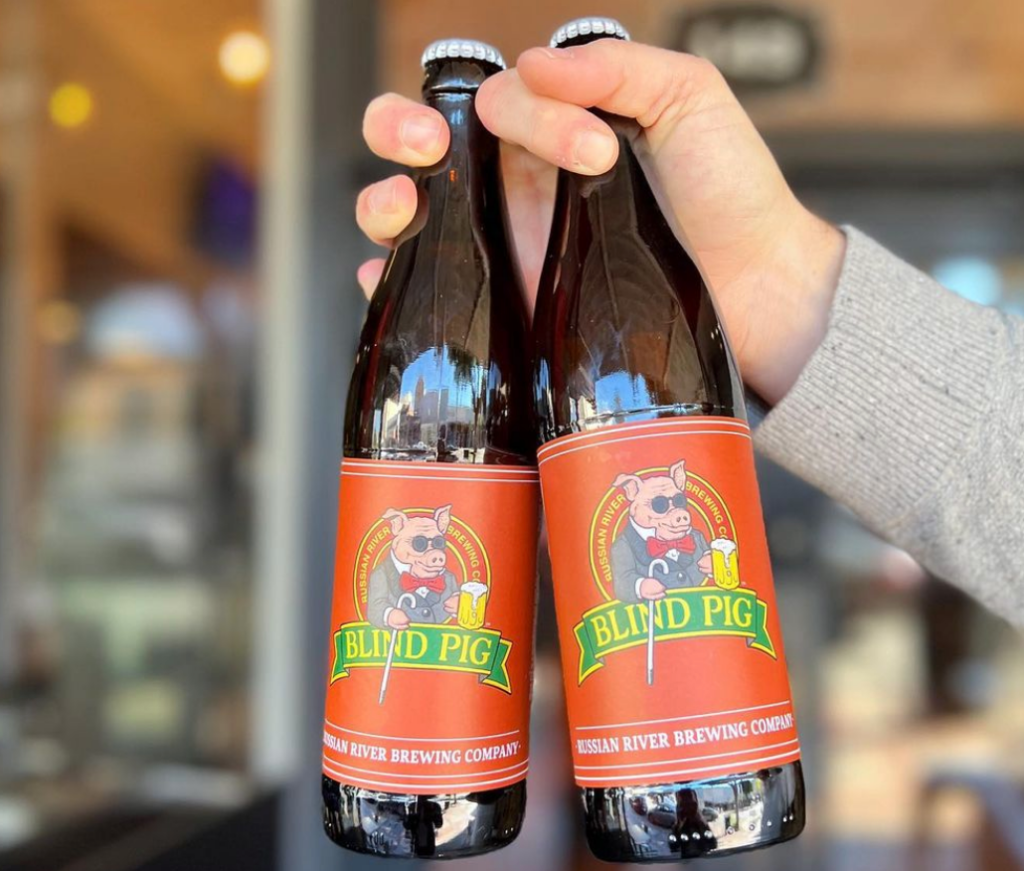 If you're on the hunt for the type of date night that the locals in Cape San Blas might enjoy, look no further than the trendy restaurant Provisions. Perfectly spanning the divide between upscale establishment and casual eatery, this regional favorite allows you to enjoy a gourmet meal without needing to get dressed up.
While the Provisions menu prominently features seafood, it's not as big of a priority here as it at the area's more tourist-oriented restaurants. Instead, it punches up familiar dishes such as pasta carbonara and fish tacos. Salads are a great option for a light meal, while carnivorous indulgence is offered in the form of steak. Enjoy your order alongside a glass of wine as you take in the restaurant's contemporary atmosphere.
Weber's Little Donut Shop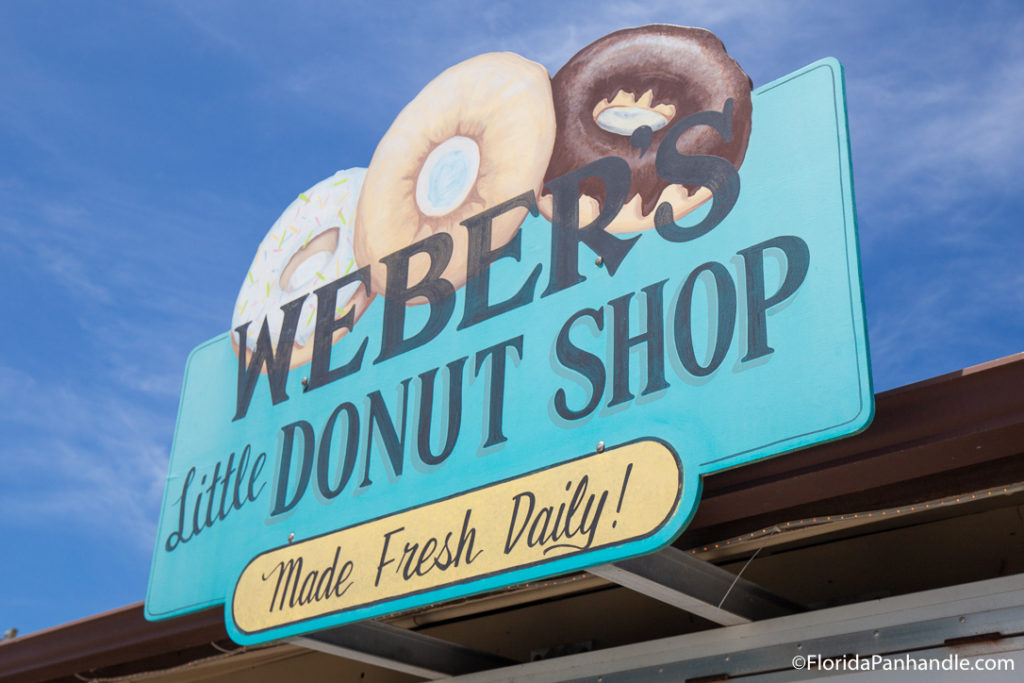 While tourists make a point of stopping by Weber's Little Donut Shop, it's also a top breakfast destination for locals. This tiny shop serves a truly delectable selection of donuts that will make any other breakfast treat pale in comparison.
Be prepared to arrive early, as those in the know make a habit of lining up before the shop even opens. Show up too late, and you'll miss out on your chance to order such favorites as old fashioned sour cream donuts and deep-fried croissants.
Peppers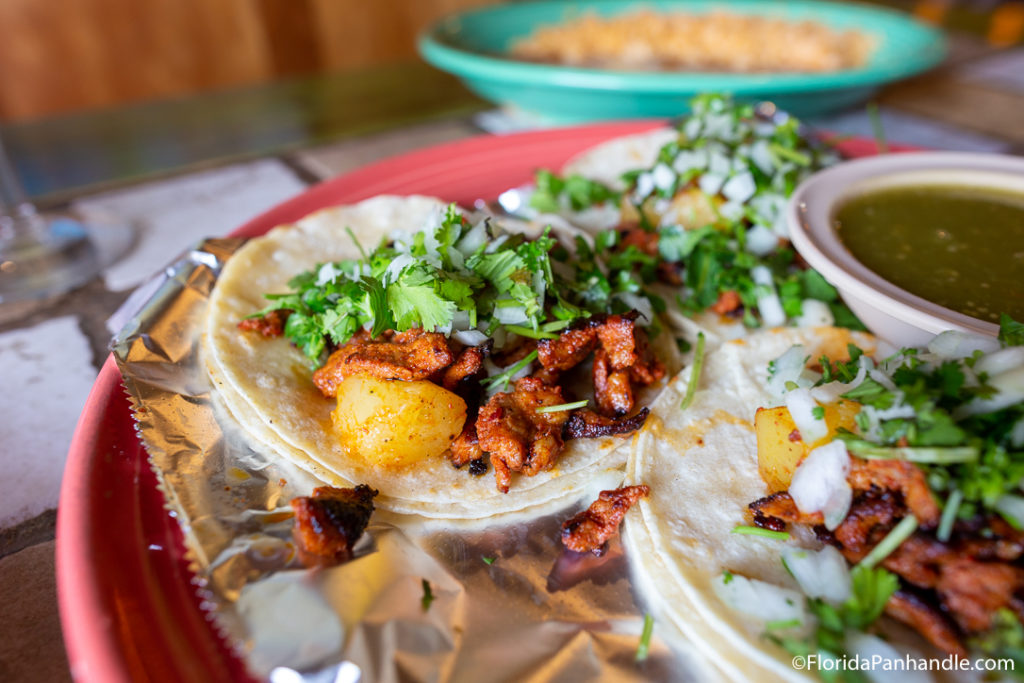 Boasting several locations in Gainesville, Tallahassee, and Panama City, Peppers might not initially seem like a local joint. Its Port St. Joe outpost is worth checking out, however, as it instantly charms visitors with its rustic, yet festive vibes. Many locals love to stop here for Tex-Mex favorites, accompanied, of course, by huge margaritas.
Multiple TVs situated throughout the restaurant give it a hint of sports bar appeal, making this a wonderful destination for anyone who wants to watch the big game while avoiding the crowds at typical wing or burger places.
Paul Gant's Bar B Que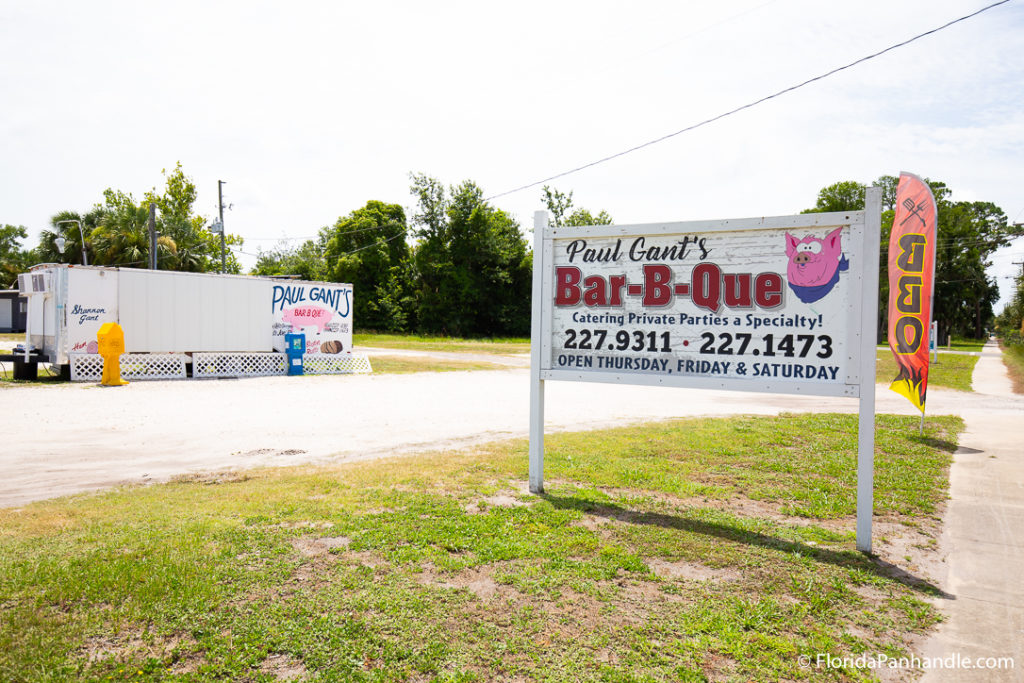 The best BBQ joints can often be found in the most unassuming locations. Such is the case for Paul Gant's Bar B Que, which, at first glance, might not look like much. In reality, however, this simple, family-oriented eatery serves some of the most mouthwatering dishes on the Forgotten Coast. The intense flavors of its tender meats are not quickly forgotten, nor are the names of sought-after menu items like the Boston Butt.
The staying power of Paul Gant's is as impressive as the meats and sides it serves. Over the years, it's endured through several hurricanes and all kinds of other challenges. Its longevity can be attributed, in part, to the loyalty of its local customers, who are always pleased to pass on a recommendation to tourists.
As you hit up the top seafood shacks around Cape San Blas and Port St. Joe, set aside a meal or two for exploring different types of cuisine. You may be surprised to discover that you enjoy pizza, Tex-Mex, or a simple donut more than the top-rated seafood dishes.