If you need to satisfy your sweet tooth in a hurry, easily find what you need all across the 30A. Donut shops, creameries, and every dessert in between all await your arrival. Get ready to indulge in every last sweet treat you could ever want. Each one is as good as the last, too, making it well worth visiting all the top spots in town. Ready to go on that delicious journey?
Use this guide to start down the path toward pure decadence in every bite:
Dough Sea Dough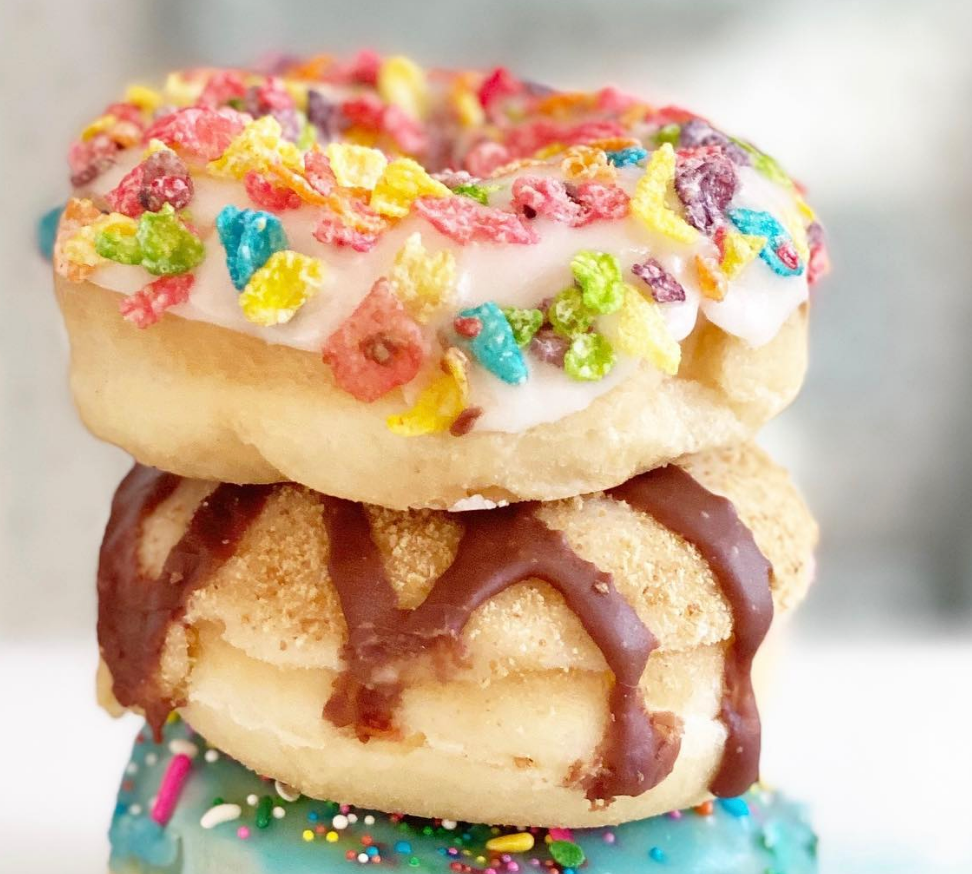 Fondly known as the Donut Hut, Dough Sea Dough handcrafts some of the tastiest donuts around each and every day. They create over 20 varieties well before the sun rises, including their ever-popular Maple Grayton Baycon Donut. But you really cannot go wrong, no matter what you get. Their donut holes, long johns, and even the plain glazed all have their loyal followers as well. Once they're sold out, it's over for the day. So, you have to zip on over to their beachside stand as early as possible to get a taste.
Charlie's Donut & Yogurt Truck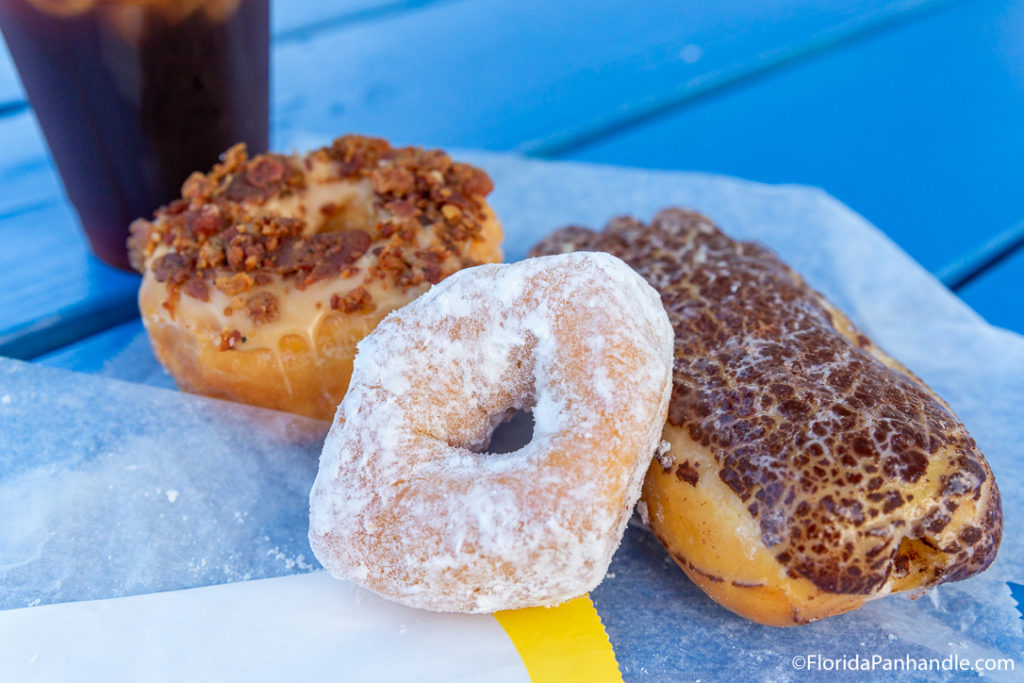 A true staple of Alys Beach, Charlie's Donut & Yogurt Truck brightens up every morning with their fresh-baked donuts. They kick the doors open bright and early at 6 am, and end up selling out by their 10 am close time. Their hand-rolled donuts fly off the shelves at an unbelievable pace, starting with sprinkle-topped chocolate glazed rings. Since they'll likely sell out before you turn back to buy more, get a dozen. If not, be prepared to wish you did for the rest of the day. While you're there, pair their rich, ultra-sweet donuts with a cup of coffee. Or you can double down by getting ice cream, too.
La Crema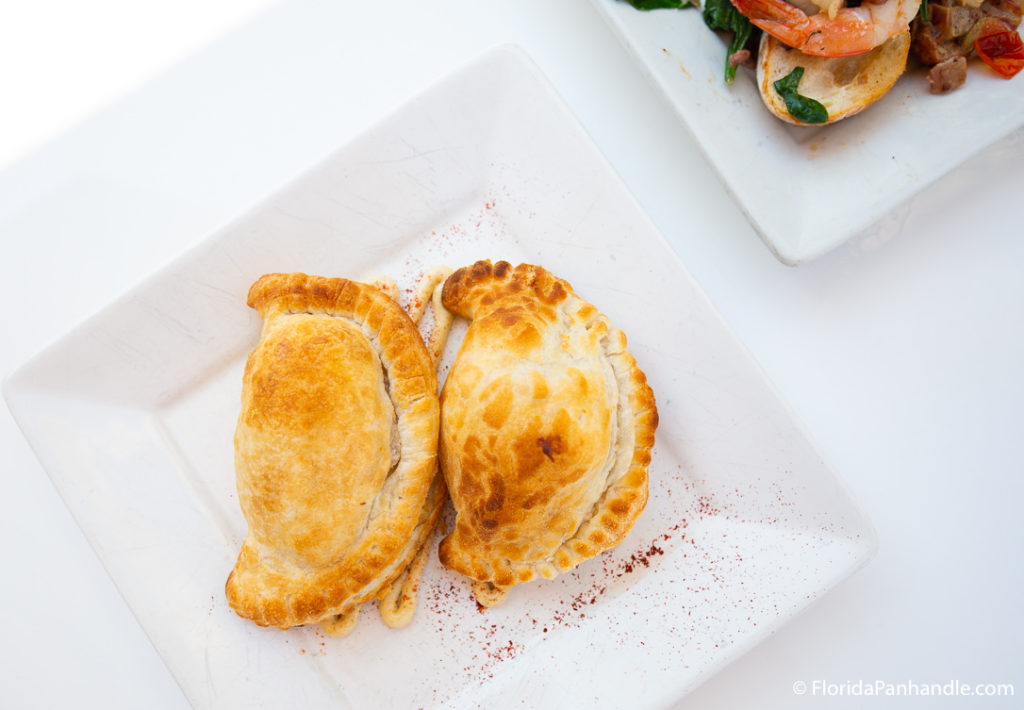 If you're hankering for a taste of luscious chocolate creations galore, put La Crema on your radar. At this popular small-bite eatery, you can choose your own dessert adventure by ordering their Chocolate Fondue. With that move, get a fountain of milk or dark chocolate ready for dipping marshmallows, fruit, pound cake, and so much more. If you want to take your sweet treats to go, select the OMG. Get a layer of whipped espresso cream between two triple chocolate chip cookies.
Hokulia Shave Ice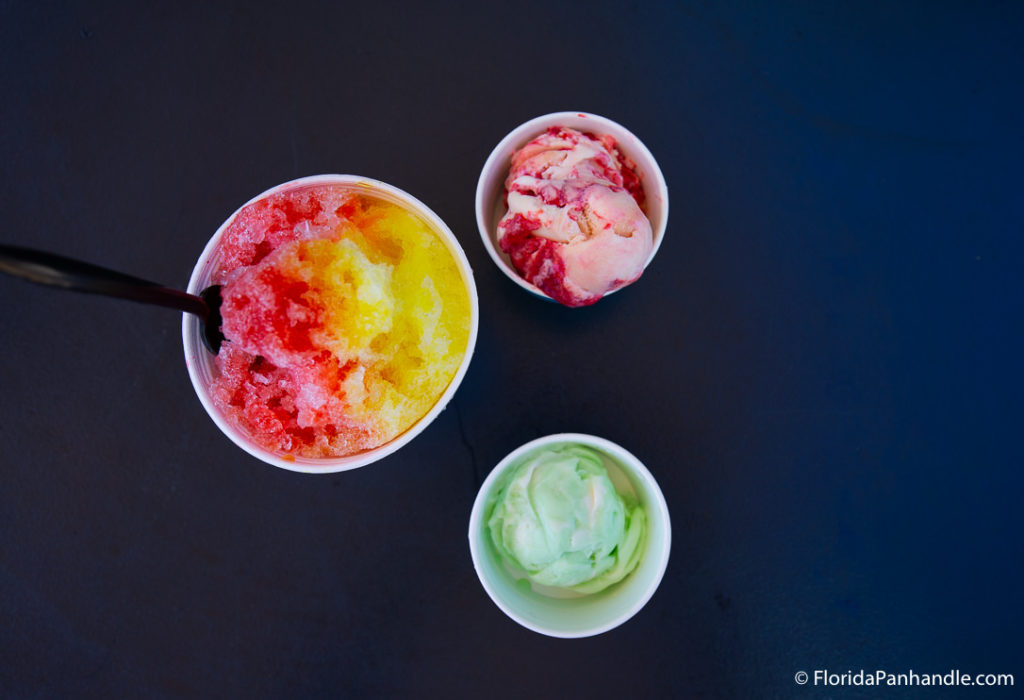 For a delightful taste of aloha without leaving the 30A, get on over to Hokulia Shave Ice. To create truly authentic shave ice every time, they've imported over 50 syrup flavors from Hawaii, including Bubble Gum, Pineapple, and Red Velvet. Then, they serve this classic dessert treat in small, medium, and large sizes, complete with add-ons like ice cream, sno cap, and li hing mui powder. Craving something a little different? They have Farr Better Ice Cream available in single and double scoops. And they're happy to create fruit smoothies to order any time of the day.
Crepes du Soleil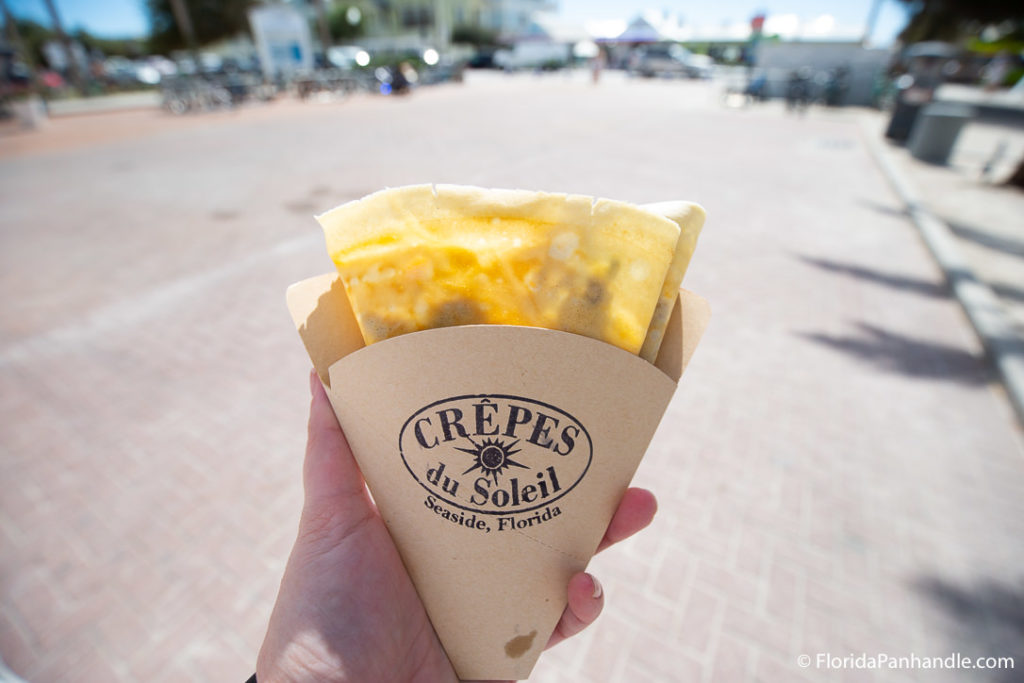 At Crepes du Soleil, they proudly take a breakfast favorite and elevate it into delectable dessert territory. They accomplish that lofty goal by filling their lightly sweet crepe base with amazing flavors, like Nutella, caramel sauce, and their signature chocolate mousse. Then, they take it all to the next level with fresh strawberries, bananas, and other lovely fruits before adding a dollop of Chantilly Cream. If you're not sure which crepe to order, don't hesitate to get the Apple Pie featuring baked apples, streusel, and a caramel drizzle. Prefer to fill your belly with savory bites before digging into dessert? Try their Crepe de Cuba for pulled pork, ham, cheese, and more in every last morsel.
Blue Mountain Bakery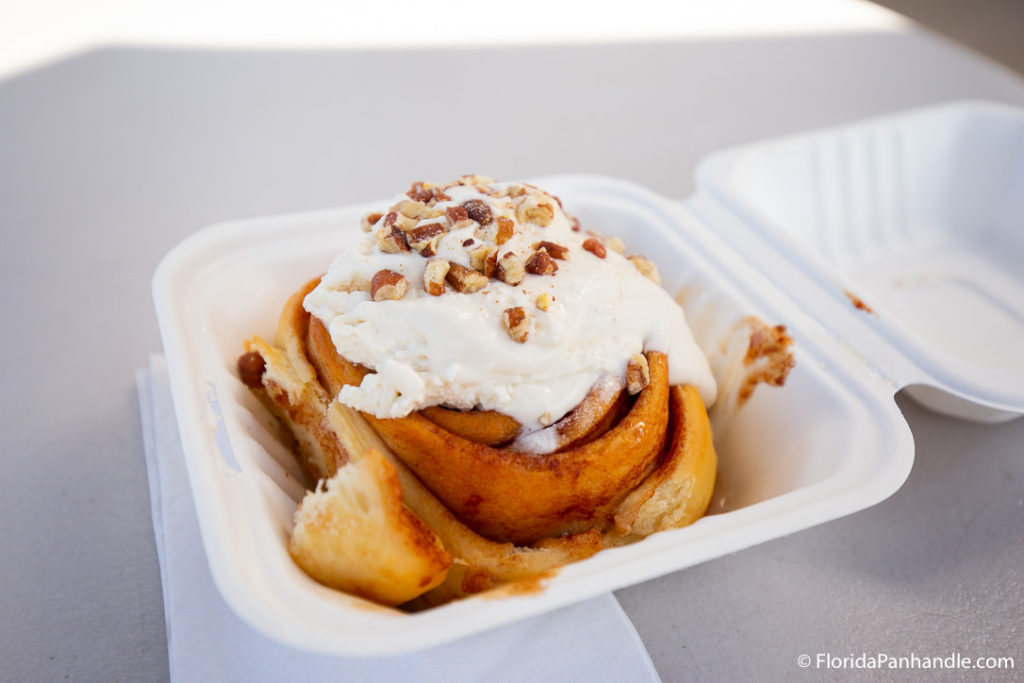 The Blue Mountain Bakery is the perfect place to go for fresh-baked dessert goodness in every bite. With their super sweet vanilla icing topped with toasted pecans, the World Famous Cinnamon Rolls are worth the visit all on their own. But they don't stop there. On top of that, they have giant cookies, brownies, muffins, scones, and cake by the slice. They even have gluten-free and vegan fare if you so desire, like their amazingly decadent Peanut Butter Cookies. It's often best to get whatever sweets you crave at that moment plus a six-pack of cinnamon rolls in the morning. Otherwise, you'll be thinking about them all day long.
Pecan Jacks Ice Cream & Candy Kitchen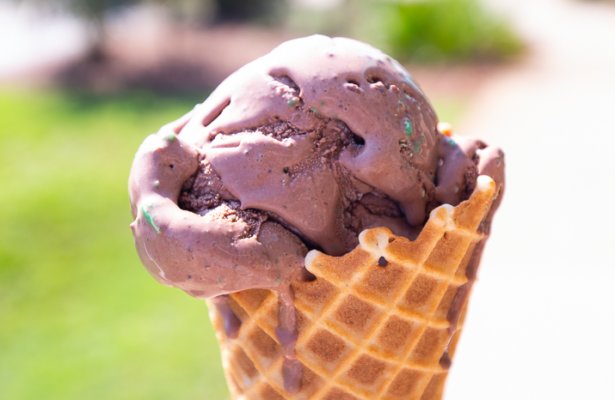 A family-owned and operated joint, Pecan Jacks Ice Cream & Candy Kitchen goes all out in creating sweet desserts to remember in 30A. They make all their ice cream in small batches using the highest quality ingredients and a whole lot of love. They're always dreaming up new flavors, too, like their Lemon Blueberry Cheesecake and VeryBerry Lavender. For the over-21 crowd, they even have liquored-up ice cream deliciousness, like their Baileys Salted Caramel. Want candy instead? They have all the best chocolates, gummies, and more, plus their signature Southern Pralines.
Blue Mountain Beach Creamery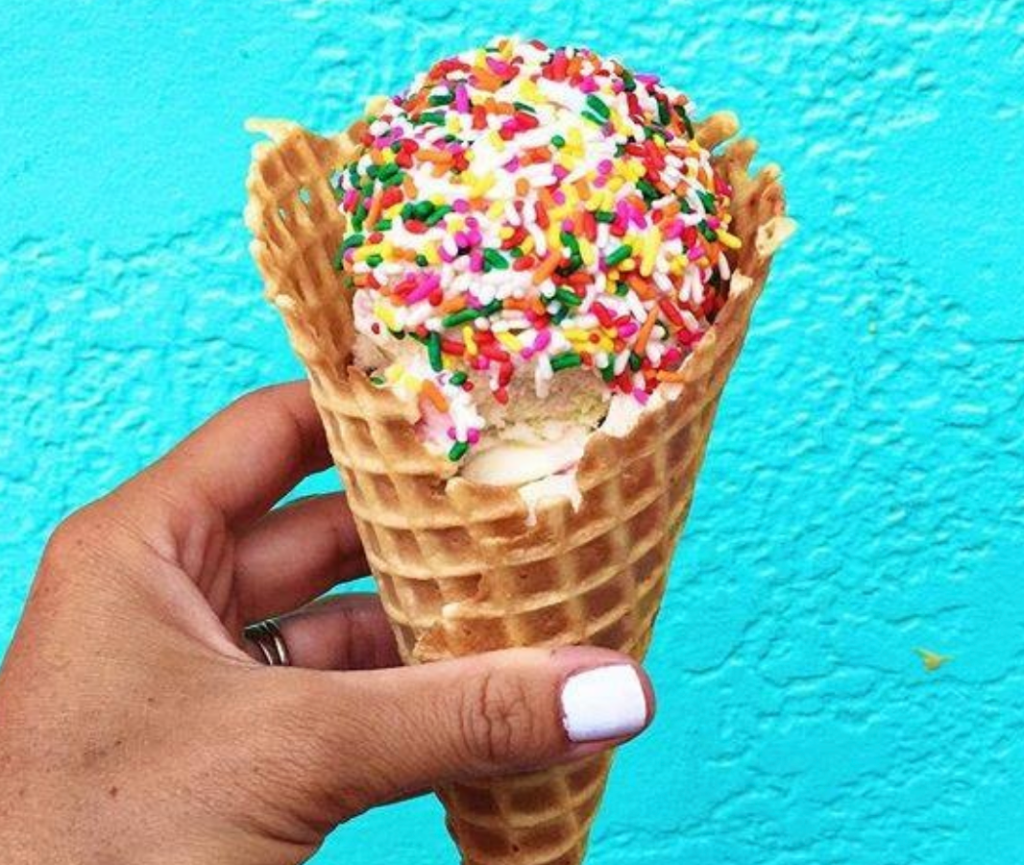 Blue Mountain Beach Creamery offers a one-two punch of sweetness at either side of their shop. At the front, you have The Creamery with ice cream, frozen yogurt, and sorbets, all of which absolutely must go in their fresh-baked waffle cones. In the back, you'll find the Shake Shop with milkshakes, frozen custard, and shaved ice. Donuts and coffee complete the offerings around the back of the shop, making this little spot a great place to land all throughout the day.
Desserts in 30A are even better when enjoyed with a friend, so bring along your loved ones whenever you can. With that move, you can even order different items and then split them up to get a taste of even more delightful concoctions. Then, come back time and time again until you've had a chance to try all the offerings available at your favorite spots.