Rosemary Beach is a beautiful coastal community along the Panhandle's 30A. In fact, CNN once listed the town as one of the most romantic towns in the country. This is a place of beautiful beaches, small-town architecture, and a strong community. And, of course, restaurants are a big part of that community.
There are a lot of fantastic local dining spots that visitors are sure to enjoy, whether you go as part of a romantic date night or with a larger or family group.
Here's a quick look at some of the top restaurants in Rosemary Beach:
1. Pescado Seafood Grill and Rooftop Bar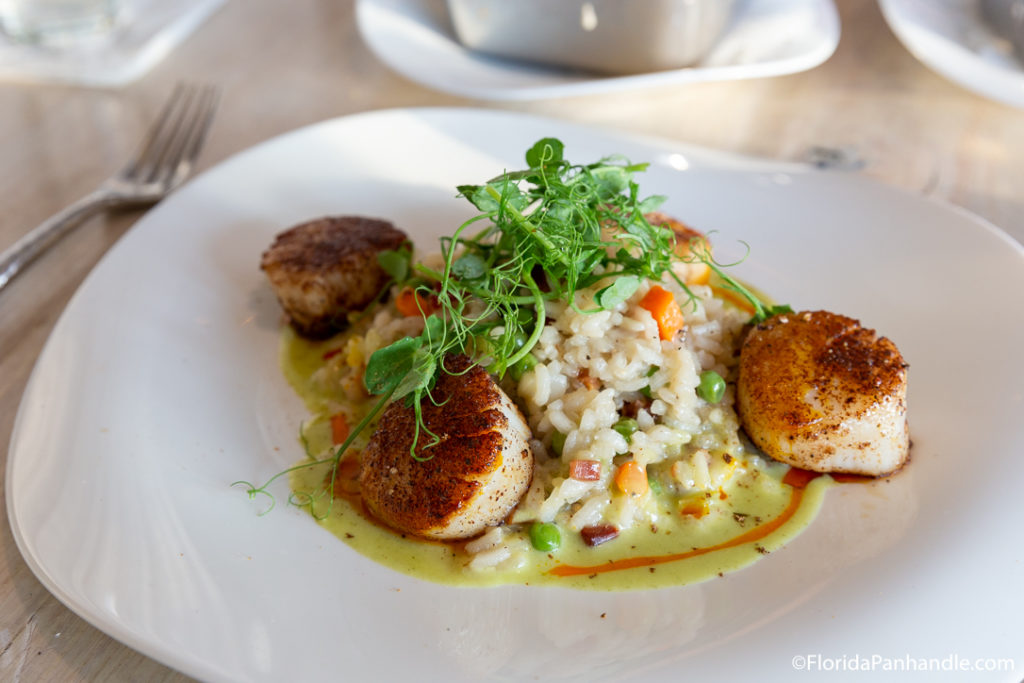 Pescado Seafood Grill and Rooftop Bar is located on the upper floor of one of Orleans's upscale condominium buildings. In fact, this is among one of the tallest buildings in this more commerce part of Rosemary Beach and thus enables some incredible dining views. You can enjoy those views in their comfortable upscale dining room or out on the breezy patio area. We personally love the indoors for an upscale lunch or early dinner as you can stay cool and comfortable despite the heat outdoors, and still get to enjoy relaxing in plush seats and gazing out massive floor-to-ceiling windows.
This Rosemary Beach restaurant has a Sunday brunch, lunch, and dinner menu available. If you're going for a big dinner, we recommend a look at the Chef's Feast. This is a big dish that is perfect for sharing and features market-fresh grilled fish, clams, shrimp, mussels, and Italian sausage alongside chimichurri rice and vegetables. You might think of it as an upscale seafood boil.
2. Restaurant Paradis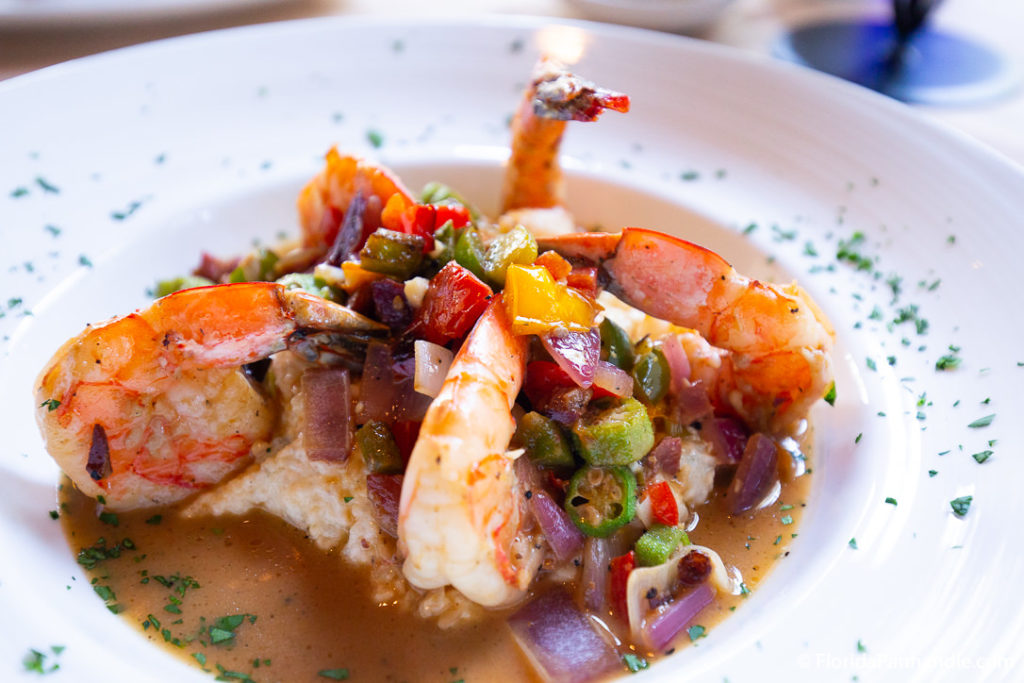 Restaurant Paradis is another upscale restaurant but with a much different vibe. Here, you walk into a more intimate space, and rather than massive windows, there are massive pieces of beautiful art and gorgeous vintage lighting sconces decorating the walls. This is a white-cloth table restaurant and from the moment you step inside Restaurant Paradise, you'll enjoy incredible service.
This Rosemary Beach restaurant has a menu featuring a little bit of everything. Their most popular entrees include the Lobster Encrusted Grouper and the Roasted Chicken Breast which comes roasted and served with a cheddar and pimento biscuit, braised Swiss chard, and a delicious homemade jam. Restaurant Paradis also has a full liquor bar and a few stools along that bar for those looking to just pop in and try out their premier flavors.
3. La Crema Tapas and Chocolate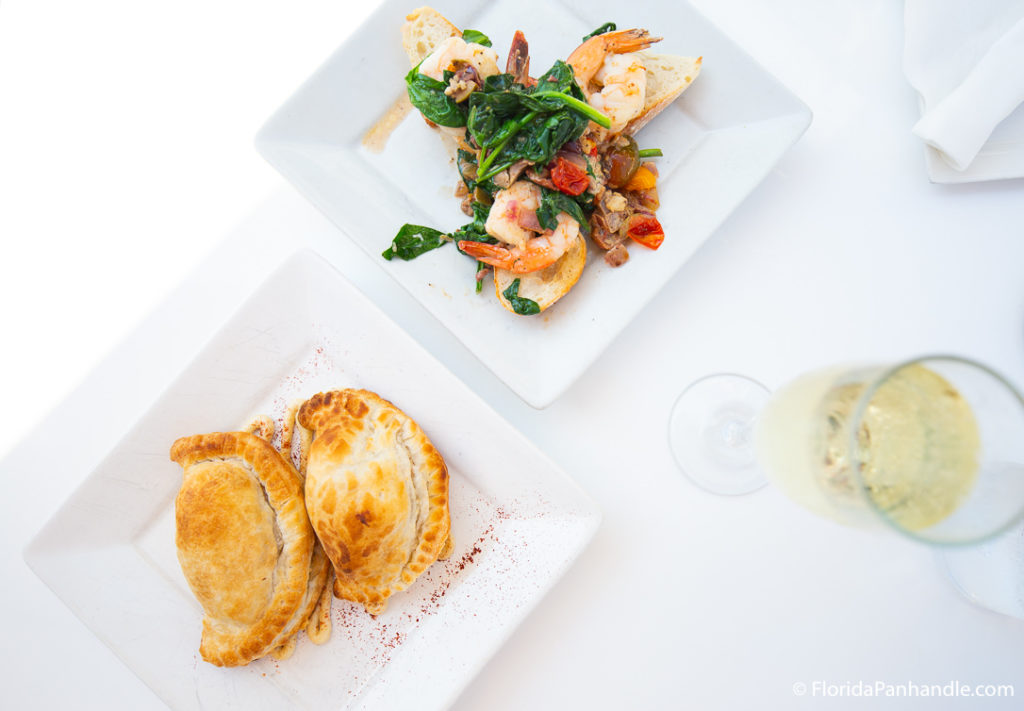 Of course, if you really are looking for a restaurant that specializes in small plates, you want La Crema Tapas and Chocolates. This new addition to the Rosemary Beach culinary scene takes its inspiration from the romantic cities of Barcelona and Madrid where relaxing and enjoying small plates of tapas and bites of artisan chocolates is a beloved experience and dining activity. Here, the servers aren't going to push you on big orders and try and rush you out the door. Rather, La Crema Tapas and Cholate really make it their mission to deliver an environment in which guests feel welcome to sit back, relax, and really linger over a premier meal.
As you might expect from a restaurant that doesn't look to hustle its guests, you cannot make a table reservation for La Crema Tapas and Chocolate. They are fully first come, first serve. But once you sit down and the small plates start coming, we're sure you'll appreciate this dining technique. Good options here include tiny Steak Empanadas that are folded within perfect pastry shells and served with a cumin aioli dressing, and the Chocolate Fondue which comes as a full cup of melted chocolate served with sliced fruits, cheeses, marshmallows, and more.
4. Edward's Fine Food and Wine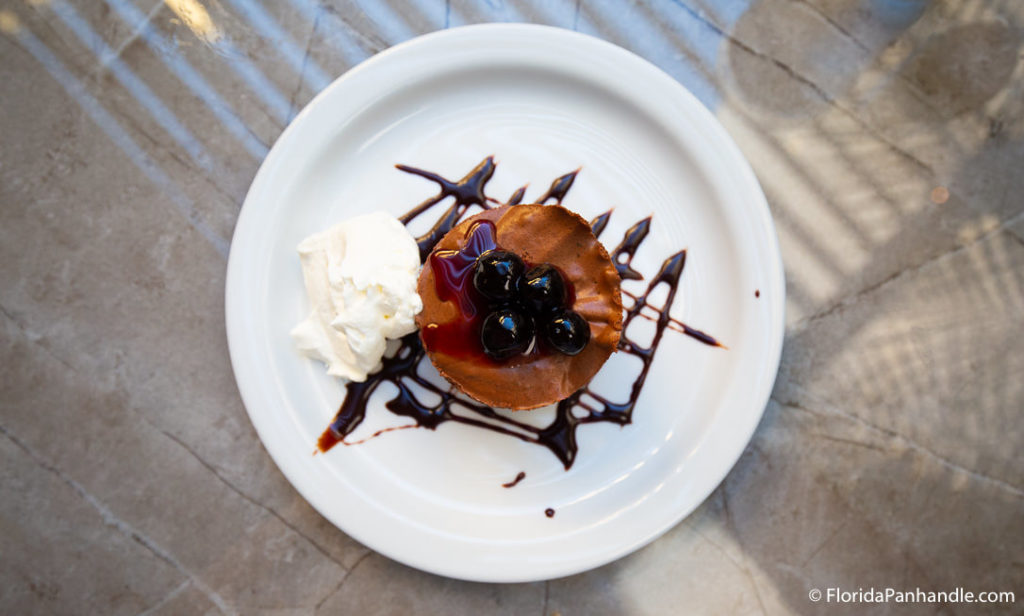 Edward's Fine Food and Wine is a great choice for a cool evening meal. This restaurant is nestled within a cozy building and features its own gorgeous courtyard with comfortable outdoor seating. On select evenings and weekends, local musicians softly serenade diners, adding just the right touch of flair to this more sophisticated eatery.
This Rosemary Beach restaurant is best known for its seafood and wine pairings. In fact, they do wine so well that their wine list won the Wine Spectator 2020 Award of Excellence for its great variety of high-quality options. The staff here is always happy to recommend the perfect wine pairing for whatever your entree choice or even mood is. One dish at Edward's Fine Food and Wine that we just have to recommend is the Simply Grilled Grouper. This entree features grouper grilled so tender that it flakes off onto your fork. It comes served on a bed of creamed corn in a Beurre Blanc and with baby potatoes.
5. Havana Beach Bar and Grill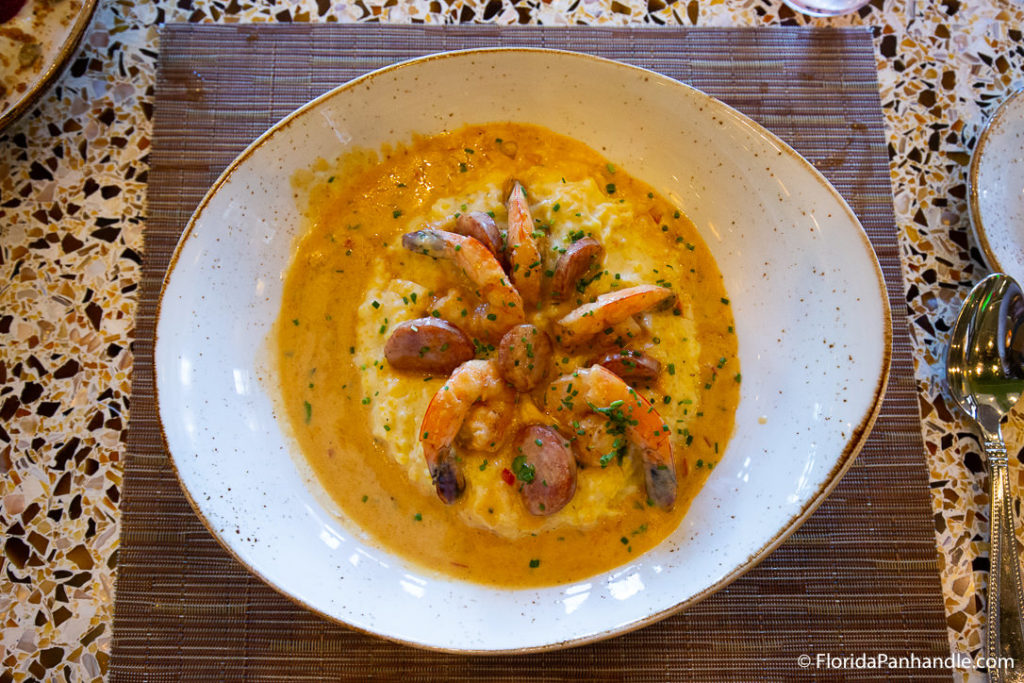 This restaurant is located within The Pearl Hotel, but it is no typical hotel restaurant or bar. This location features a gorgeous interior that was very much inspired by a rustic pub that Ernest Hemingway fell in love with in Cuba. The Havana Beach Bar and Grill boasts plenty of mahogany accents, warm lighting, and leather seating that you'll enjoy sinking into.
You can go here for a delicious breakfast that will get you woken up and ready to hit the shores or opt for an evening meal paired with a well-made cocktail. In keeping with that old-timey pub feel, Havana Beach Bar and Grill has its own piano. A pianist is often at that stool, playing popular renditions of old jazz and rock favorites.
Find Out What Else Rosemary Beach Has to Offer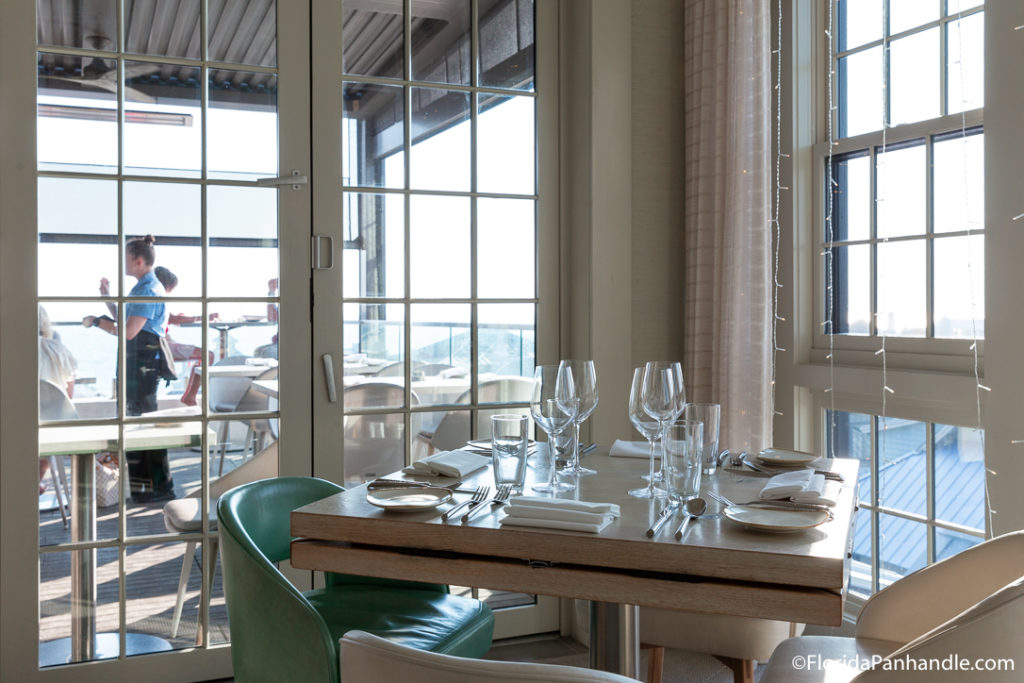 Rosemary Beach, FL may not be a big town, but it does offer big vacation possibilities. Here, you will find plenty of coastal activities like snorkeling, swimming, and fishing to do, as well as things like shopping and exploring the town's cute downtown streets. Learn more about what you'll find here by exploring our website and reading more about the beautiful Rosemary Beach.