When you picture the ultimate Pensacola Beach restaurant, you likely envision generous servings of seafood. To an extent, this perception is accurate — given the city's location on the Gulf, fresh seafood is clearly a staple. That being said, the seafood of Pensacola Beach is far more varied than you might initially expect.
No two local restaurants are exactly alike. Some have clear beach shack vibes, while others provide a more elevated dining experience. You stand the best chance of getting a well-rounded idea of the local culinary scene if you stop by at least a few of these top restaurants:
1. The Fish House
600 S Barracks St Pensacola, FL 32502-6000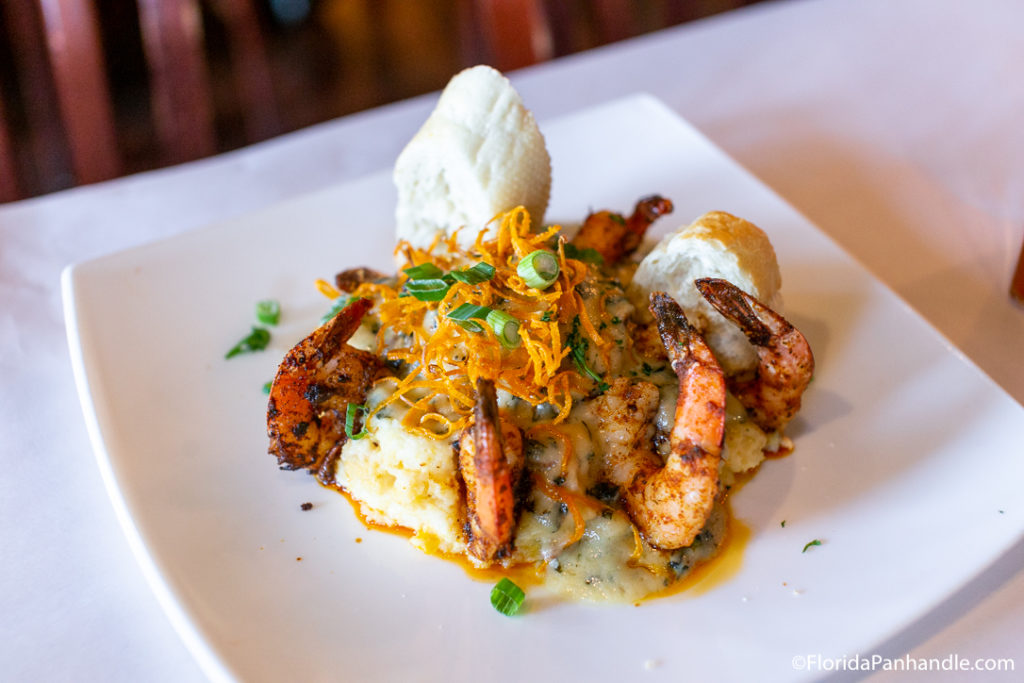 As its name suggests, The Fish House is all about seafood. The restaurant is also, however, fancier than its name implies. At this iconic harborside establishment, you'll find a variety of classic seafood dishes, served in a sophisticated environment, or, if you're lucky, right on the dock. One bite, and you'll understand why this charming establishment has been featured on such Food Network shows as Emeril's Florida and Andrew Zimmern's Bizarre Foods.

2. The Grand Marlin of Pensacola Beach
400 Pensacola Beach Blvd. Pensacola, FL 32561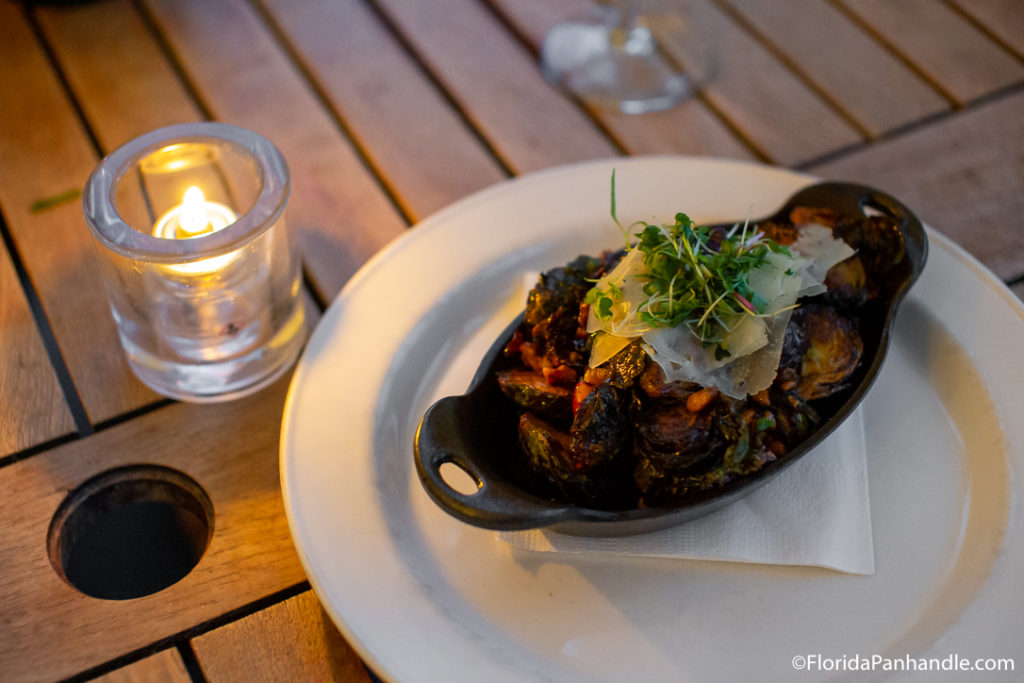 Chef Gregg McCarthy boasts a strong reputation throughout Pensacola Beach — a reputation he's easily cemented during his time at The Grand Marlin. This beloved Pensacola Beach restaurant serves a variety of seafood dishes, with each day's selection primarily based on the availability of fresh fish. Feel free to enjoy a craft cocktail or an excellently paired glass of wine alongside your favorite seafood entree. As you marvel at the quality of the cuisine, you'll also be impressed by the gorgeous view of Santa Rosa Sound.

3. Joe Patti's Seafood Market
524 S B St, Pensacola, FL 32502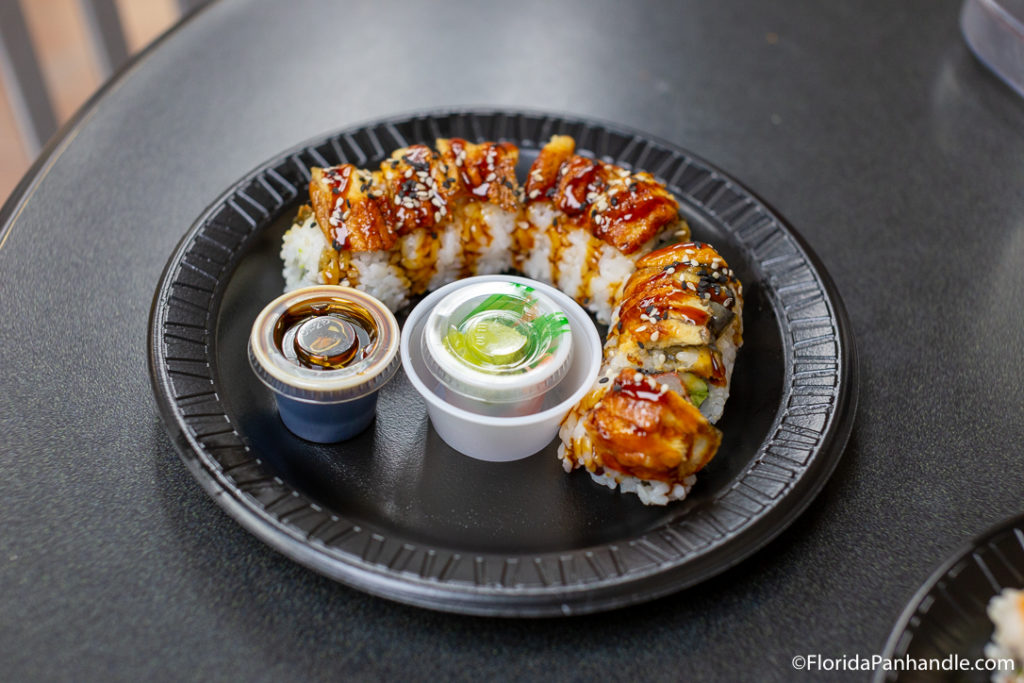 The story behind Joe Patti's Seafood Market is nearly as memorable as the fresh fish currently served there. This Pensacola Beach icon first opened to the public in 1931, when a local captain and his wife began selling fresh fish from their porch at home. Captain Joe Patti aimed to provide stellar quality at a reasonable price — a philosophy that dominates his namesake market to this day. Take your time to wander the market, but don't forget to stop by the sushi bar, where you're guaranteed a fresh and delicious meal.
4. Peg Leg Pete's
1010 Fort Pickens Rd, Pensacola Beach, FL 32561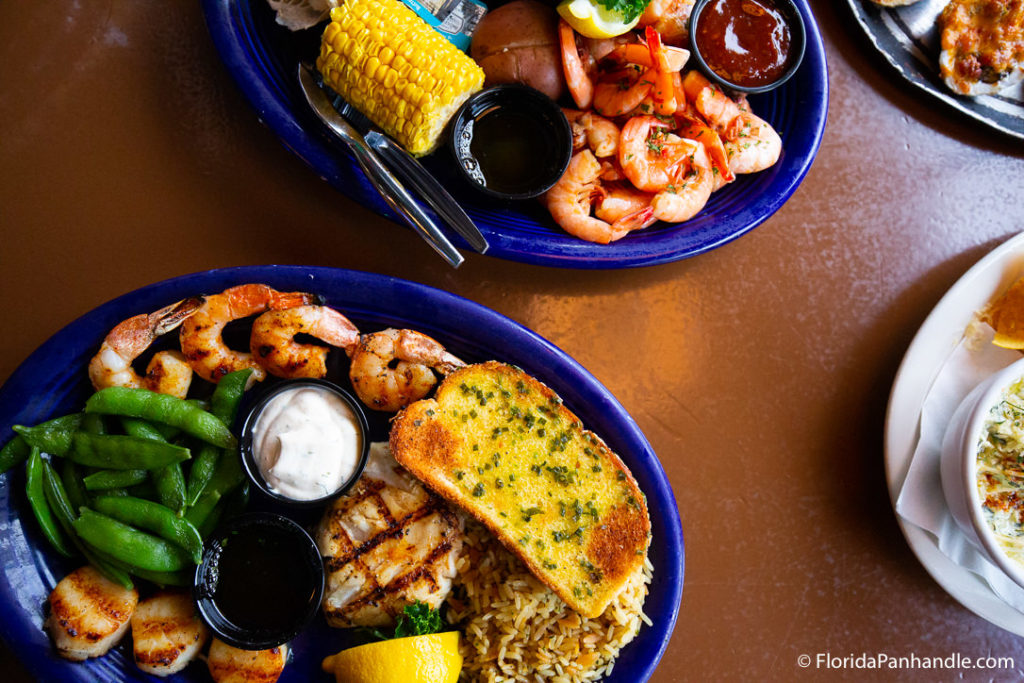 Add some whimsy to your next dining experience at Peg Leg Pete's, where you'll have a swashbuckling good time. The themed eatery is conveniently situated by the Lafitte Cove Marina, where five of the boat slips are reserved for restaurant visitors. Once inside, you'll marvel at the decor, and, if you arrive on a summer evening, the live music. The vast menu offers a variety of seafood favorites, but you can't go wrong with baked oysters or stuffed shrimp.

5. Dharma Blue
300 S Alcaniz St, Pensacola, FL 32502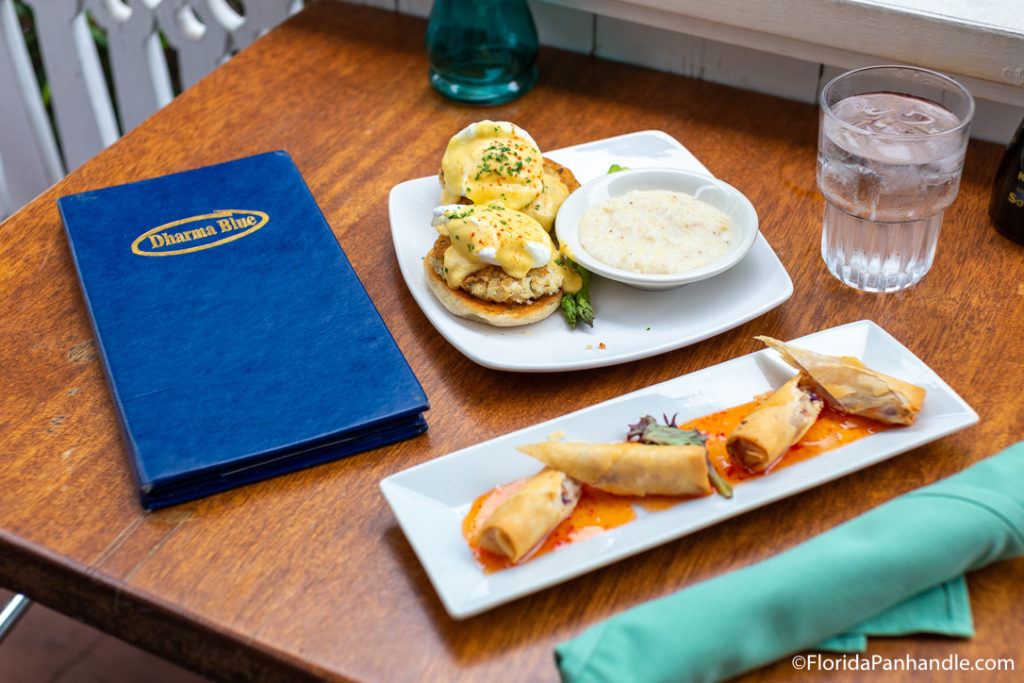 If you're ready for a change of pace, you'll definitely want to hit up Dharma Blue. This cozy restaurant may have, as expected, a fresh catch section on its menu, but you'll also find grilled chicken, ribeye, and even cheeseburgers. Sushi is a big deal here, so don't hesitate to order one of the restaurant's many adventurous rolls. Stop by in the morning or early afternoon for one of the area's best brunches.

6. Red Fish Blue Fish
5 Via De Luna Dr, Pensacola Beach, FL 32561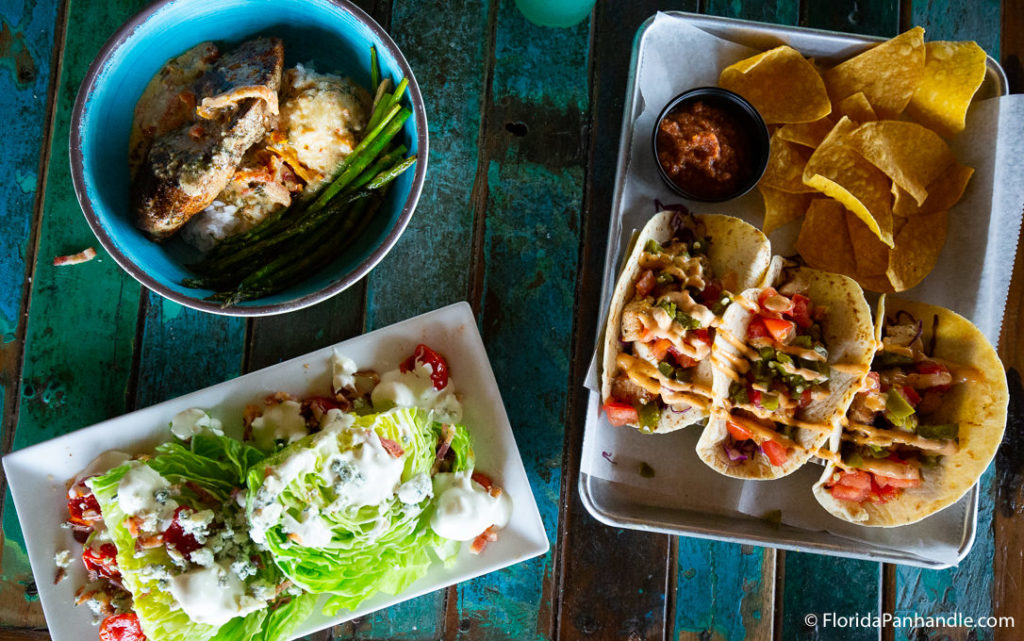 Hit up Red Fish Blue Fish to enjoy your favorite southern seafood entrees. Favorites include catfish & grits, gumbo, and fried shrimp. Fresh food can be expected, as the restaurant doesn't even have a freezer. As you enjoy your delicious meal, take in the remarkable scenery of Santa Rosa Sound, which is best viewed from the relaxed patio. Take advantage of the eatery's many lawn games, which are sure to keep visitors of all ages entertained.

7. Casino Beach Bar & Grille
41 Fort Pickens Rd, Gulf Breeze, FL 32561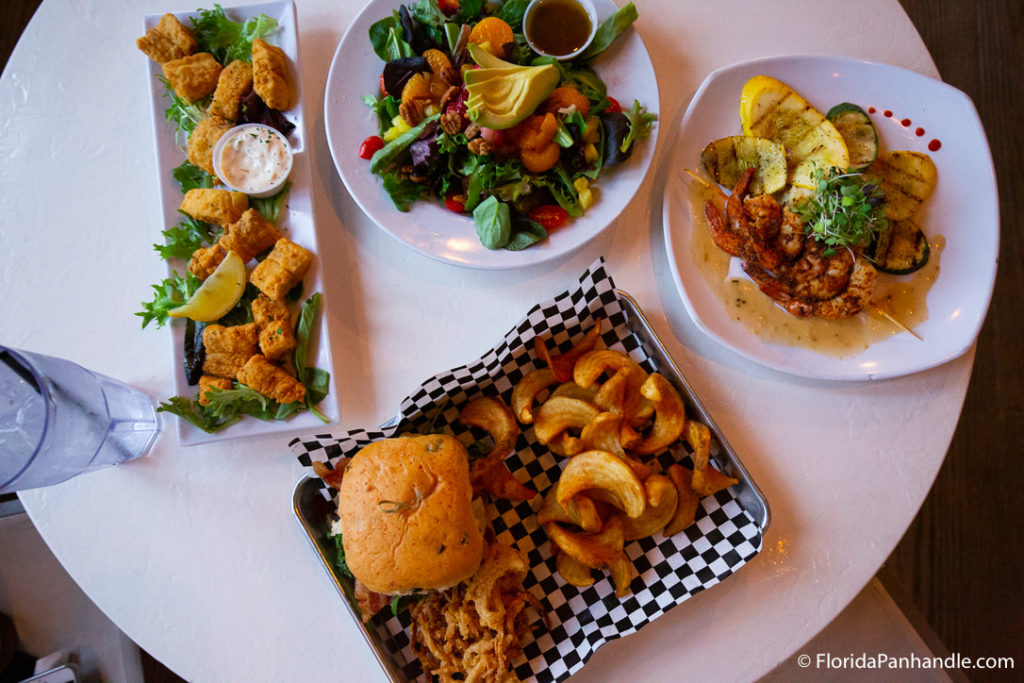 Caribbean cuisine dominates at the Casino Beach Bar & Grille, which boasts the perfect location along the pier. This beach bar may be best known for its live music and vibrant atmosphere, but it also boasts a fascinating history. It was named after the Casino Resort, which brought flocks of tourists to the area during the 1930s. Today, it's a worthy stop for a drink on the beach, or better yet, a tasty meal. Highlights include shrimp skewers, seared jumbo scallops, and Peruvian-style ceviche. 

8. H2O Grill and Bonsai Sushi Bar
12 Via De Luna Dr, Pensacola, FL 32561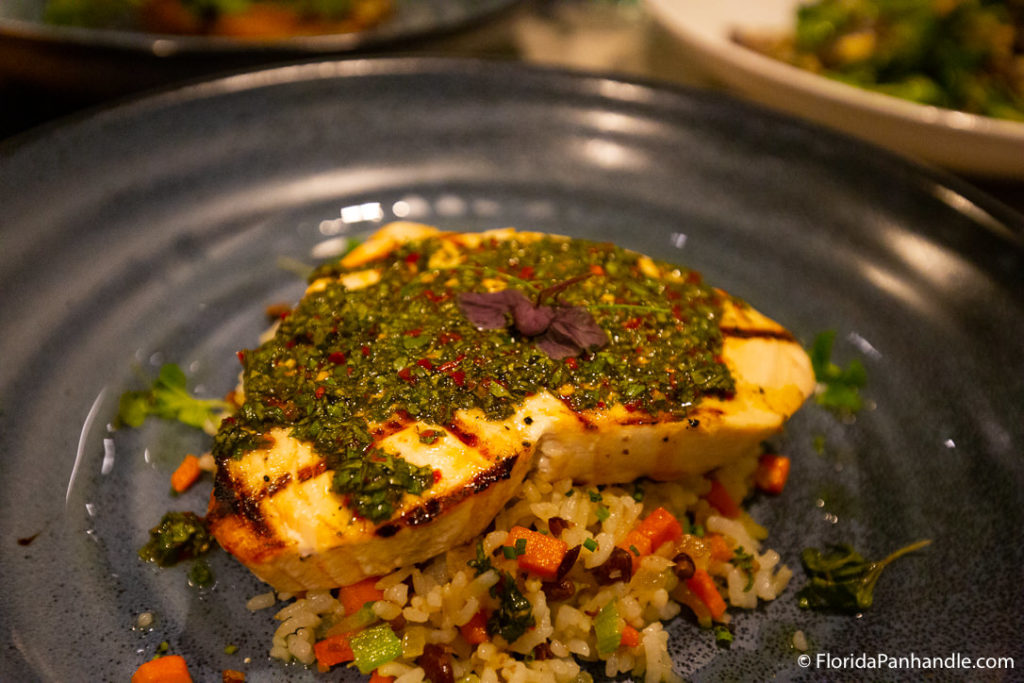 Grouper, shrimp, and oysters may be local seafood staples, but there's nothing quite like the sushi served at the H2O Grill. This hotel restaurant's Bonsai Bar is best suited to adventurous eaters with a taste for international cuisine. Choose your favorite from an extensive sushi menu — and don't hesitate to enjoy your roll alongside sake or a can of Sapporo beer. Don't worry if sushi's not your thing; the H20 Grill offers a vast range of options, including burgers, steak, and grilled pizza. 

9. Captain Joey Patti's Seafood Restaurant & Deli
1124 W Garden St, Pensacola, FL 32502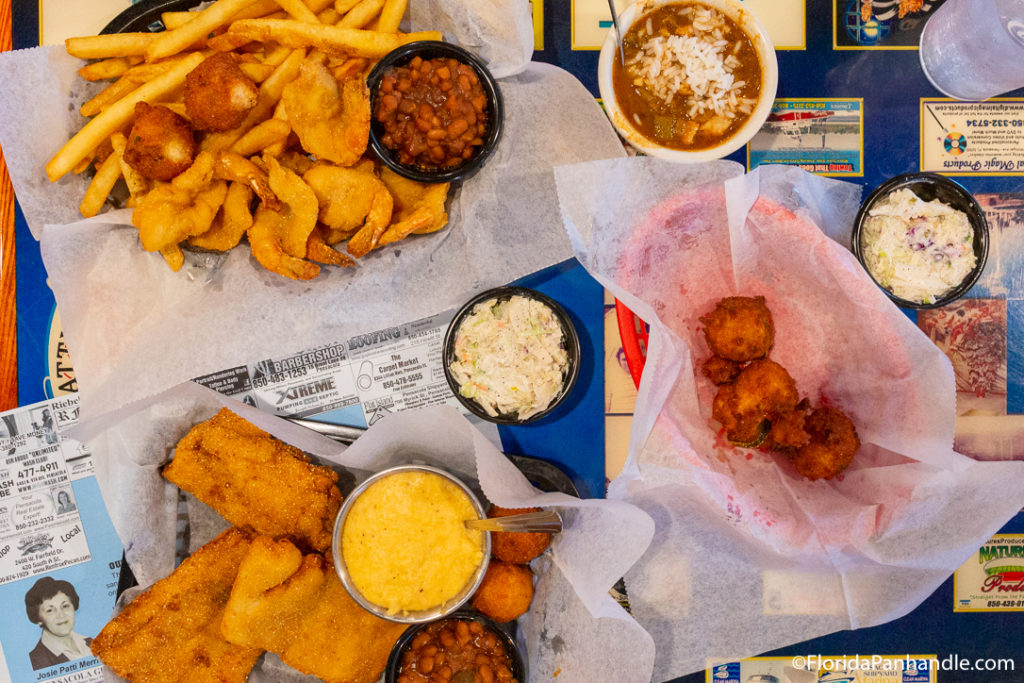 Stop in for a quick meal at Captain Joey Patti's, where you'll find Pensacola Beach's most mouthwatering gumbo. The restaurant is known not only for its gumbo, but also for its selection of deli-style seafood, which can be enjoyed during lunch hours on most days. The atmosphere is decidedly casual, but for many, the mom-and-pop vibes play a huge role in the restaurant's general appeal. 

10. Water Pig BBQ
5 Via De Luna Dr #K, Pensacola Beach, FL 32561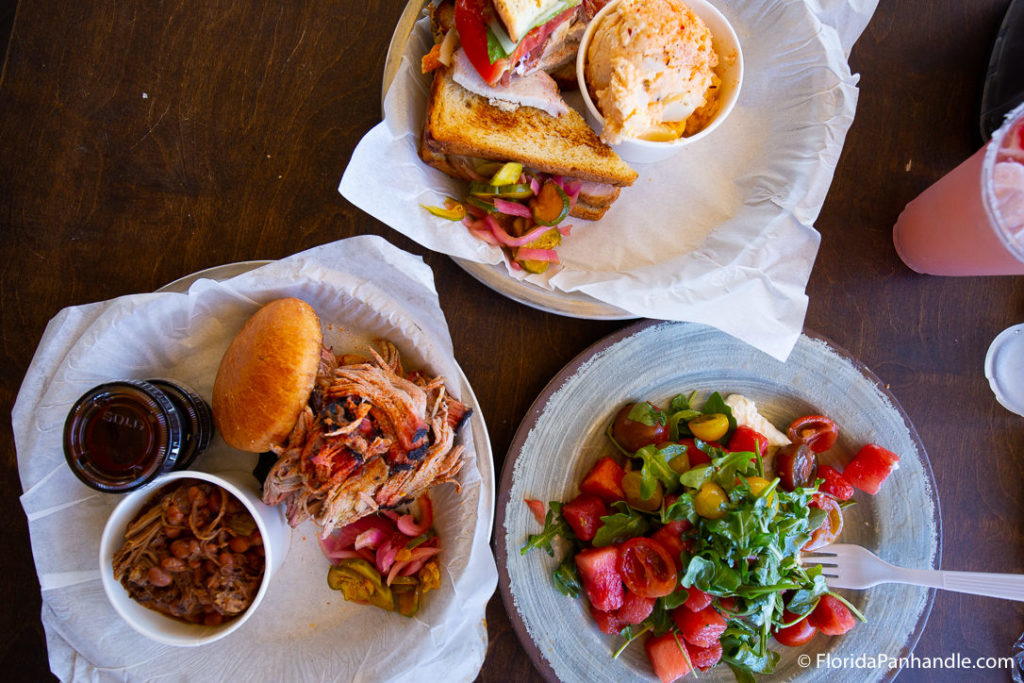 Named one of the TOP FIVE best new restaurants in the nation by USA TODAY 10Best, Water Pig BBQ, is the only BBQ joint on Pensacola Beach offering up fresh-Smoked meats daily. The brisket, pulled pork, ribs and delectable sides are sure to impress! (We also highly recommend their watermelon salad – a perfect refresher on a sunny day.) Enjoy open-air seating with beautiful views while you sip on one of their signature cocktails.

Cuisine plays a key role in Pensacola Beach culture, so you'll definitely want to visit at least a few of the restaurants highlighted above. From chill seafood to upscale sushi, you'll be pleased by the range of offerings available — and the consistent emphasis on fresh food and friendly service.