With its gorgeous weather, colorful sunsets, and chill aesthetic, Pensacola is a fantastic place to say, "I do," and start your life as a married couple. In fact, there are almost too many potential wedding venues, making it rather challenging to find the perfect spot. Thankfully, we're here to make it much easier with this helpful guide on the 10 best wedding venues in Pensacola, Florida.
Gulfarium Adventure Park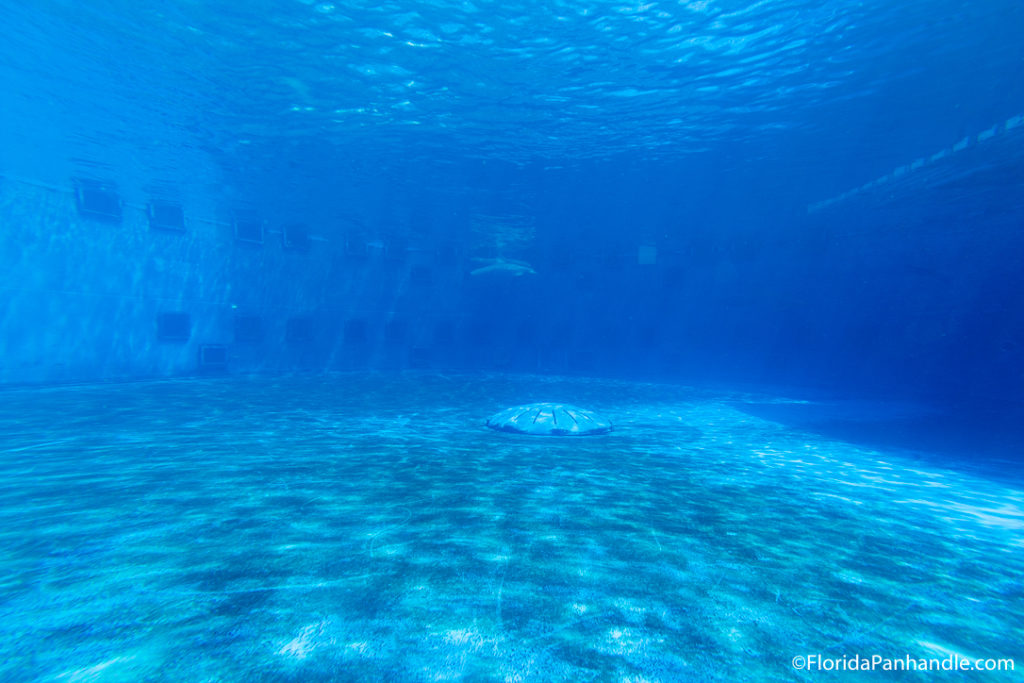 With its eight-foot aquarium windows all around, the Gulfarium Adventure Park lets you bask in the wonders of the ocean through your ceremony and reception. As you say your vows, tropical fish, dolphins, and other marine life will dart to and fro, making your special occasion even more magical.
The 1,900-square-foot event room features 14 round tables and folding chairs designed to keep your guests comfortable. Plus, it comes with video equipment and an integrated sound system, so you can display sideshows and play all your favorite music.
Seville Quarter
Whether you want to go with their iconic Apple Annie's event space or one of their other seven themed rooms, Seville Quarter lets you build your perfect wedding from the bottom up. They also have many courtyards and foundations that you can use for your ceremony before kickstarting the reception in your room of choice.
They will help you find the perfect space for your wedding with a look at your guest list, food and beverage expectations, and other factors. You can then start planning all the details to ensure your event meets your every expectation.
The Palafox House
As you move toward your big day, The Palafox House is happy to stay by your side through every last step. They can host your engagement party, bridal shower, and rehearsal dinner, and then proudly serve as your wedding venue to bring it all together.
Their historic 1912 building features a main dining hall and cocktail lounge with a full bar that can accommodate 100 to 175 guests. The brick and hardwood aesthetic promises to perfect all your wedding photos as you make memories to last a lifetime. In addition to serving as a phenomenal venue, they will help you dream up a delicious wedding menu and act as your catering team all day long.
Pensacola Country Club
At the Pensacola Country Club, you get phenomenal views of the Gulf Coast while holding your wedding in a timeless venue. With its decorative columns, wraparound porches, and great walls of glass, every photo will be pure perfection.
You'll get the full country club experience, as well as their vendors, come through to make your night truly magical. Every last detail will exceed your expectation as they customize the experience to your preferences. Even the cuisine will leave everyone raving due to their commitment to quality ingredients and time-honored cooking techniques.
Barkley House
Built in 1825, the Barkley House offers unmatched views of Pensacola Bay plus big bragging rights as it's the oldest high house in the region. When you book this venue for your wedding, you can use the space as you like to accommodate up to 200 guests.
You can say your vows anywhere on the gorgeous grounds or right inside the main hall if you wish. If you prefer an intimate wedding, you can even hold your wedding on the covered porch before heading inside for your reception.
Oyster Bay Boutique Hotel
If you want to dedicate a full weekend to your wedding festivities, look to the Oyster Bay Boutique Hotel as your venue of choice. You can book rooms for your entire wedding party and guests, and then get ready to have a blast day and night.
They are prepared to host your bridal shower, rehearsal dinner, ceremony, and reception without skipping a beat. You have many excellent indoor and outdoor venues to choose from each one, including their ever-popular Fountain Courtyard.
Live Oak Plantation
Live Oak Plantation was built to impress and serve as the ideal place to kickstart your marriage. Between the towering oaks, Venetian crystal chandeliers, and outdoor cathedral, there are endless places to say your vows and capture all the best photos.
When you book this venue, they invite you to settle in for the day and use their bridal suite for all your preparations. Or you can zoom in on a chartered helicopter right in time to wow the crowd and walk down the aisle.
Palafox Wharf
With its low-key beauty and endless charm, Palafox Wharf serves as a chill spot to get married in Pensacola, Florida. When you reserve this venue, they will set up the wedding arch right along the waterfront along with plenty of seating for your guests.
After your outdoor ceremony, you can take the party indoors or chill around the harbor as the sunset lights up the evening sky. You'll definitely want to walk out to the docks after the sun goes down in hopes of catching fireworks blazing overhead or just to check out the sparkling stars.
5eleven Palafox
Located in the heart of historic downtown Pensacola, 5eleven Palafox serves as the perfect place to hold your dream wedding. You can say your vows in the picturesque courtyard before moving the party inside to celebrate your union.
The main reception space features huge windows that let in tons of natural light, so you can capture all the best photos. Beyond that, it comes with a built-in bar and full-size kitchen for your caterers to use as they keep your guests happily eating and drinking all night long.
The Beach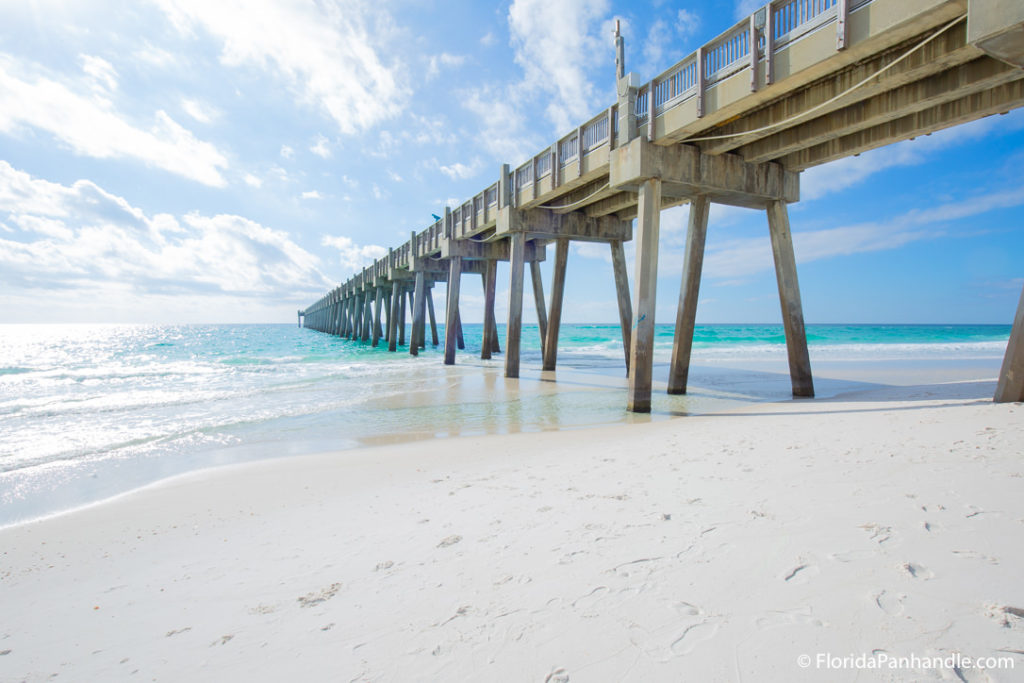 You really cannot go wrong by simply holding your wedding on the beach. As the waves gently wash across the pristine white sand, you can happily say your vows while taking in the breathtaking views in every direction. If you time it right, the sunset will paint the sky in vivid purple, red, and orange tones to create the ideal backdrop for all your wedding photos. You can then jet off to your favorite restaurant with your group to celebrate in style without breaking the bank.
With these top 10 wedding venues in Pensacola in mind, you can easily pick out the best spot for your big day. After that, all you need to do is figure out your ideal wedding date and make your reservations. Then, you'll be well on your way to celebrating with the love of your life and all your friends and family.