Panama City Beach is gorgeous in all seasons and at all times of the day, but the area's natural beauty is especially awe-inspiring in the evening when the vibrant colors of the daily sunset take over. While local sunsets can be enjoyed from a wide variety of locations, some spots provide far better views than others. For this reason, it's wise to plan at least one evening around the possibility of seeing a sunset. Thankfully, this is a versatile opportunity. While you're welcome to opt for the standard beach-based sunset experience, breathtaking scenery can also be enjoyed during dedicated cruises or even from the patio of your favorite restaurant. Feel free to include the following in your Panama City Beach sunset itinerary:
Bars and Restaurants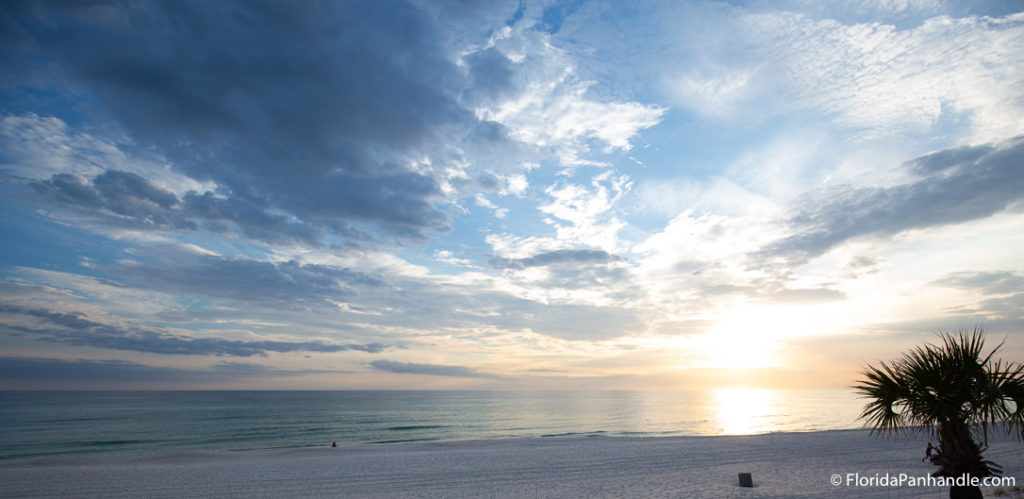 Sunsets are a joy to behold from your favorite beaches and parks, but a delicious meal can make an already amazing experience that much better. Options for enjoying dinner with a view abound throughout Panama City Beach, where several of the best restaurants boast patios with unobstructed sightlines.
When possible, consider making reservations, as you're far from alone in your desire to dine during sunset. Consider hitting up the following establishments, which combine great views with even better cuisine:
Off the Hook Bar and Grill
Barefoot Hide-A-Way grill
Sunset Cruises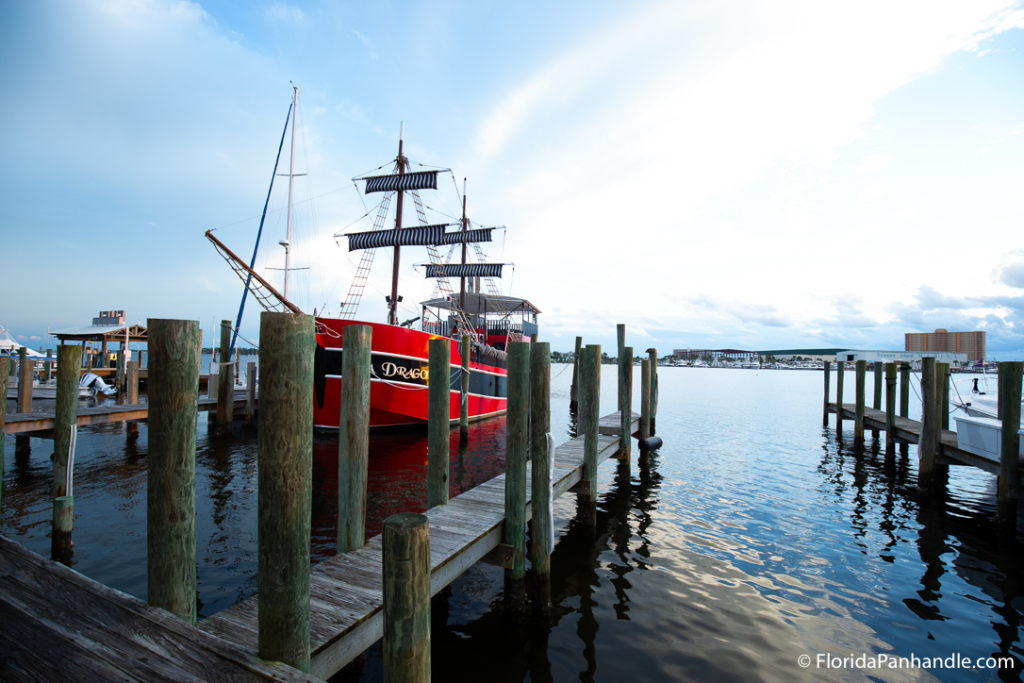 Local cruises offer the perfect opportunity for relaxation. During the day, attendees enjoy searching for dolphins and other creatures of the sea. Several charter services also offer trips during sunset. Often lasting a full two hours, these water-based experiences allow you to take in every aspect of a Panama City Beach sunset, including the full range of colors that take over the sky. Top options for sunset cruises include:
Captain Anderson's Marina
Flippers Dolphin Tours
Conservation Park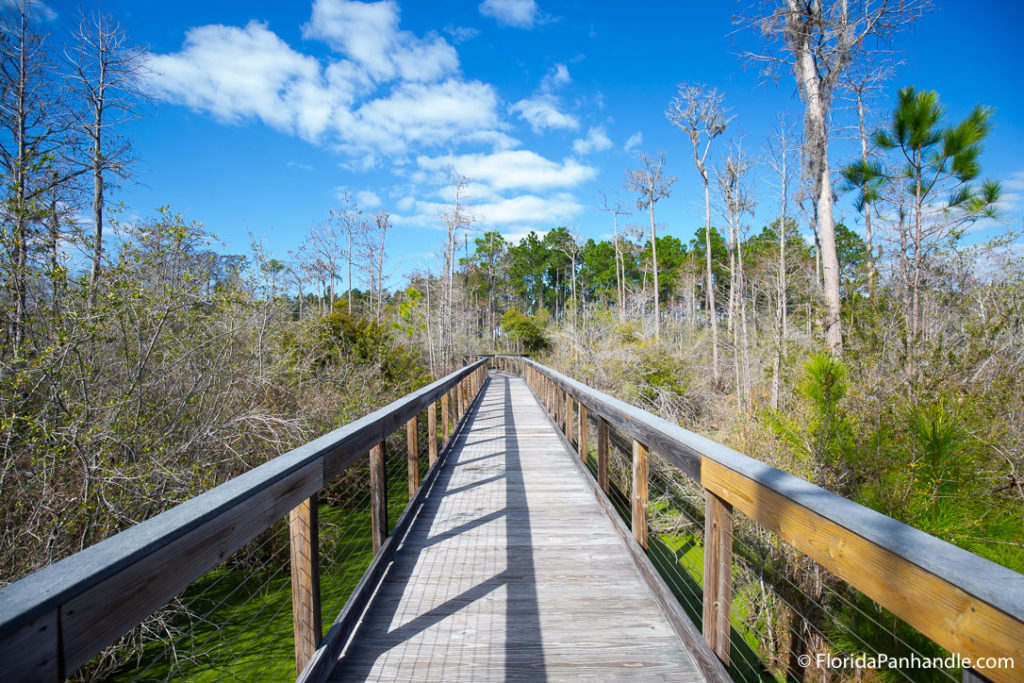 At first glance, Conservation Park may not seem like an ideal spot for checking out the sunset. After all, this beloved hiking destination is chock full of trees. If anything, however, this adds to the beauty of the daily sunset, which provides the perfect backdrop for local vegetation.
If you're eager for a workout but also determined to avoid the day's most humid conditions, you'll love exploring the park's trails just prior to and during sunset. The park's hours technically extend from dawn to dusk, so plan to make a quick retreat as soon as you've enjoyed the beauty of the sunset in this pristine and peaceful environment.
Bike the Beach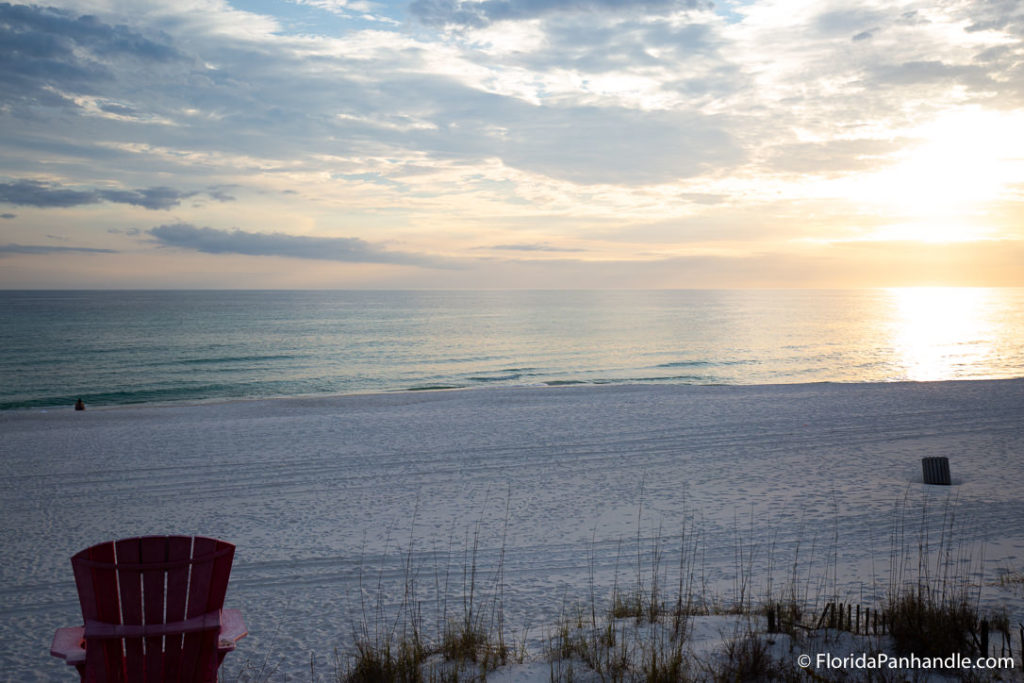 Another great option for active types, biking provides a unique and highly mobile means of viewing the sunset. Decent views are available from portions of Gayle's Trails. Although these popular bike trails may close too early for sunset viewing during the summer, lovely sights can prove surprisingly accessible during late fall, winter, and early spring, when the days are shorter and the sunsets take place far earlier. Otherwise, you can catch the sunset while biking along local roads or on the short trail at Pier Park. If you are unable to bring your own wheels, feel free to rent from Bike the Beach.
SkyWheel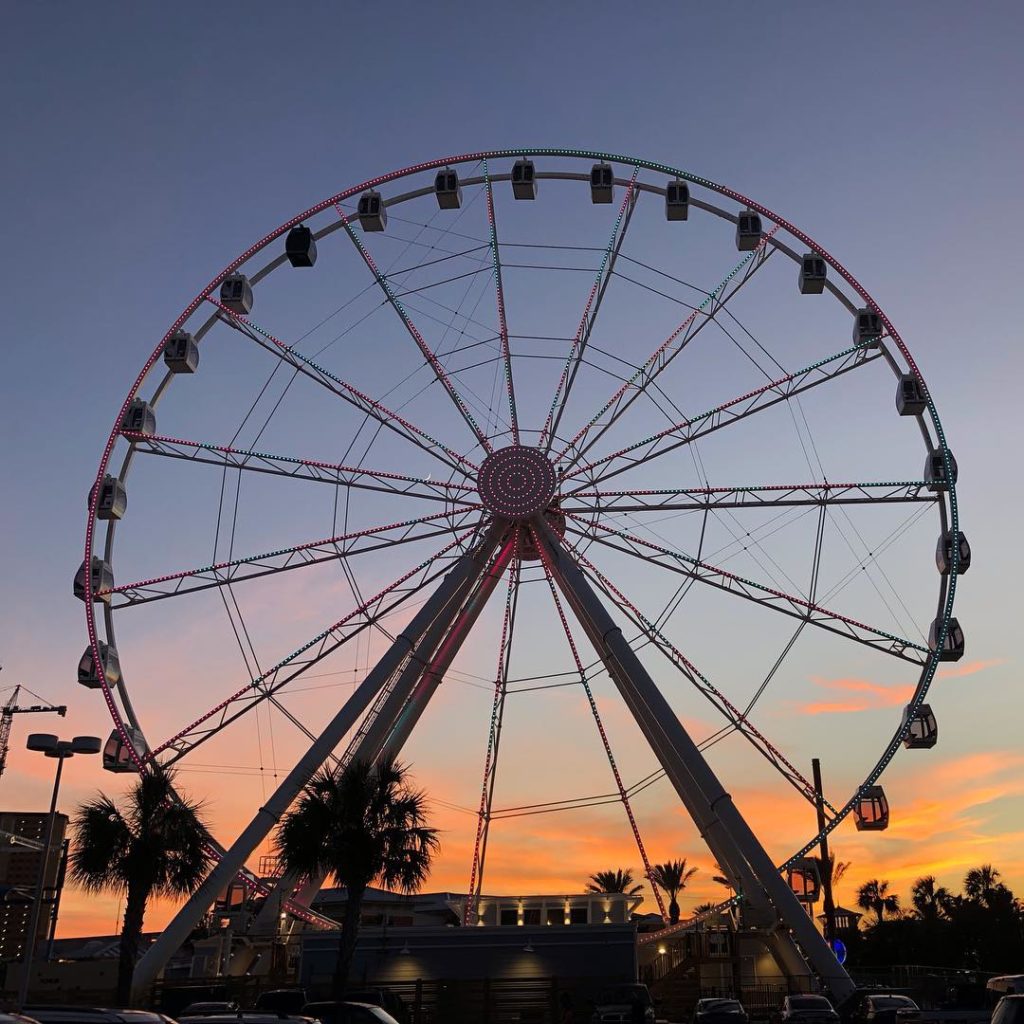 If you desire a truly memorable sunset experience, don't hesitate to hit up Panama City Beach's SkyWheel. While this attraction technically encompasses a full entertainment experience complete with a ropes course and mini-golf, your best bet for a glorious sunset involves the SkyWheel itself. While traversing this vast observation wheel, you will be comfortably seated with loved ones in a spacious gondola, which is completely enclosed and climate-controlled. During your surprisingly lengthy trip, you'll enjoy views not only of the sunset, but also of the entire city.
As you plan your SkyWheel visit, keep in mind that the attraction is extremely popular around sunset. To ensure the best possible view, consider booking a VIP experience for a specific time. Not only does this option allow you to skip the long line, you'll enjoy extra revolutions and a unique perspective via a glass-bottomed floor.
Russell Fields City Pier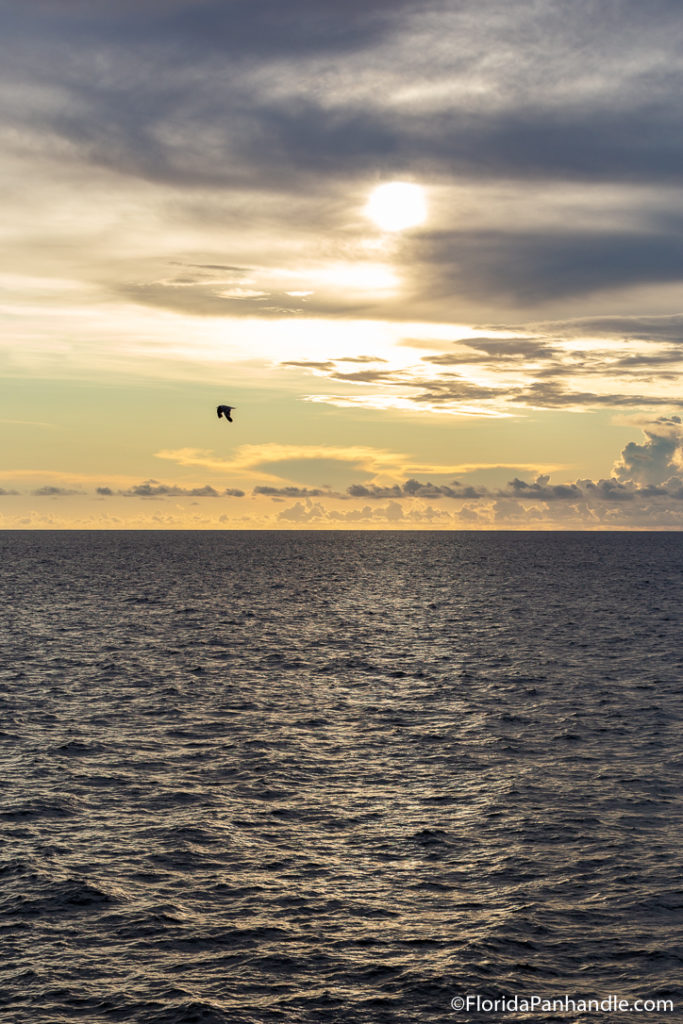 If you prefer an active sunset experience, plan to stroll the full length of the Russell Fields City Pier. A small fee is required, but it will prove more than worthwhile as you observe the sunset free of obstructions.
If you enjoy fishing, consider combining activities and striving for a great catch at sunset. You may be too distracted by the scenery to catch much, but you'll love the ambiance of the pier and the comfortable conditions that accompany sunset viewing.
A similarly impressive view is available at M.B. Miller County Pier, which, although less conveniently situated, tends to be less crowded than the Russell Fields City Pier. Either option, however, will provide a world-class view.
Local Beaches
The locations highlighted above are all ideal for sunset viewing, but nothing compares to a relaxing evening on the beach. No, you won't score a tan if you visit local beaches at sunset, but you will observe an indescribably lovely view complete with white sand, clear water, and a variety of vibrant colors lighting up the sky.
Keep in mind that local beaches vary dramatically in terms of accessibility and privacy. What appeals to one sunset-seeking visitor may be undesirable for somebody else. Do your research to get a better sense of which beaches are best suited to your sunset-viewing plans.
Top options for a serene and scenic experience include Shell Island and St. Andrews State Park. If you plan to catch the sunset alongside your canine friend, be sure to stop by the dog beach at Pier Park.
Given the sheer abundance of viewing opportunities, there really is no excuse to miss out on the remarkable sunsets of Panama City Beach. Build some time into your schedule for a sunset extravaganza — you won't regret it.