Think Panama City Beach is all about lazing in the sand and enjoying world-class seafood? Allow us to disillusion you. If your vacation isn't complete without a little adventure (and maybe even some adrenaline), you've got options–from a ride on the Skywheel at PCB to dolphin tours that delight and leave you reeling with wonder. There's something for everyone here, no matter your preferences, abilities, or comfort level, and these top 12 outdoor area adventures top our list.
1. Sea Screamer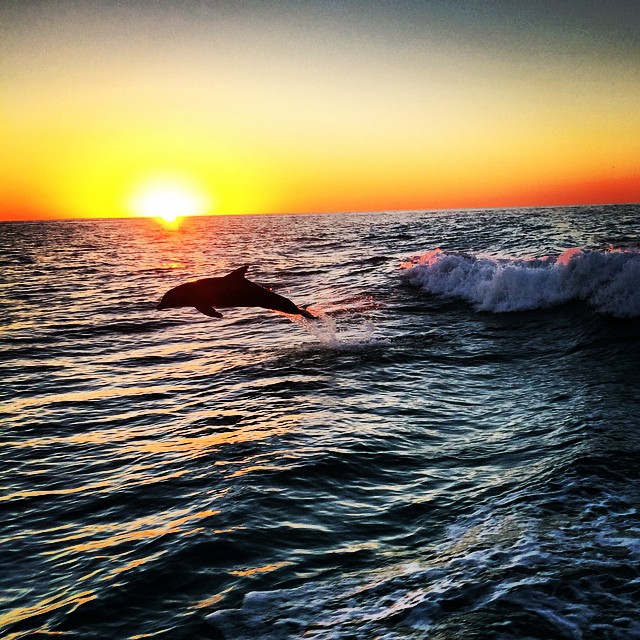 Sea Screamer offers dolphin cruises, snorkeling tours, and sunset cruises suitable for all ages. Though the tours only run from March-November, this allows you the best slice of time to take in the marine life (especially dolphins!) and make the most of your time on the water. You'll get up close and personal with the dolphins, laugh with the crew, who know the area inside and out and step off the boat thoroughly enchanted.
2. Wild Thang Airboat Tours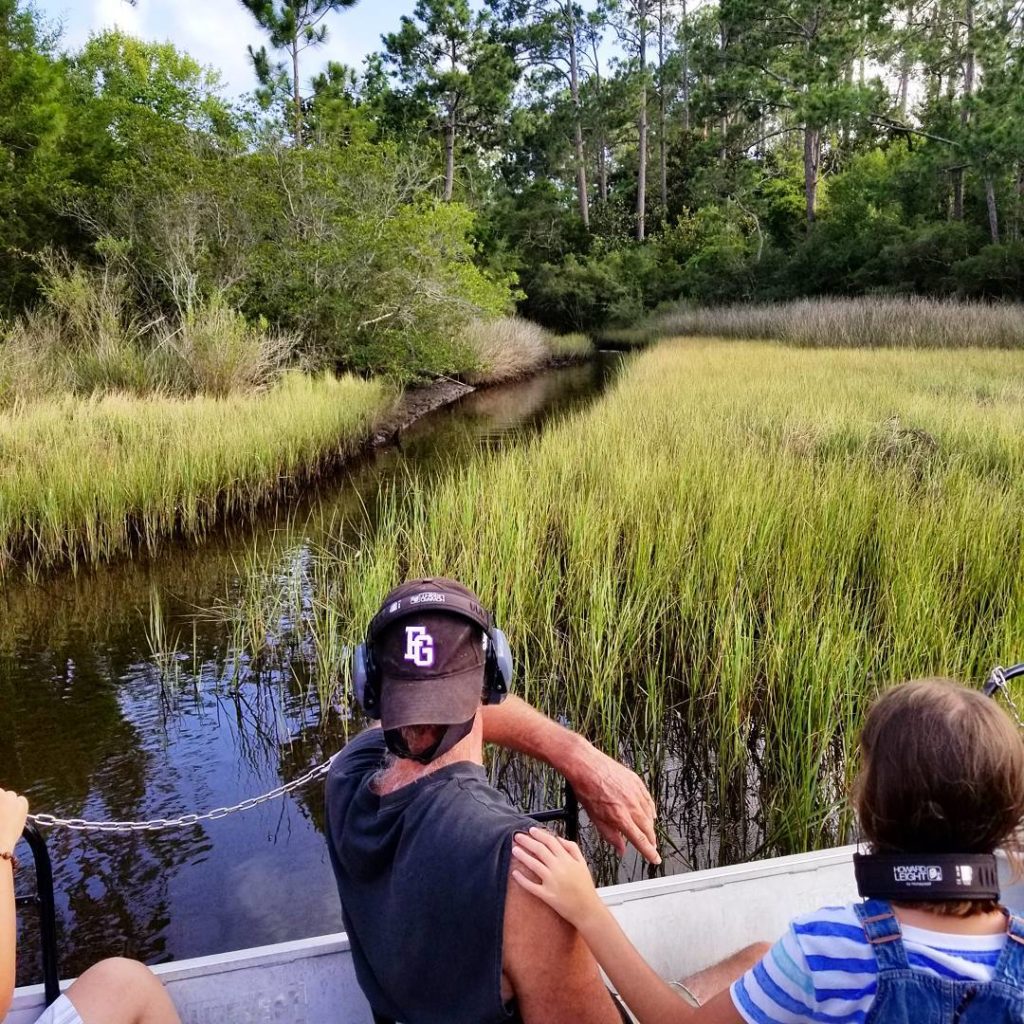 Airboats aren't just for the Everglades or the Louisiana Bayou. Wild Thang Airboat Tours take you through some of Panama City Beach's swampy lagoons, which are bursting with life–from stingrays, sharks, and dolphins to alligators, turtles, and even birds of prey like osprey. You'll get a glimpse of another world outside Panama City Beach's sparkling blue waters.
3. Lagoon Pontoons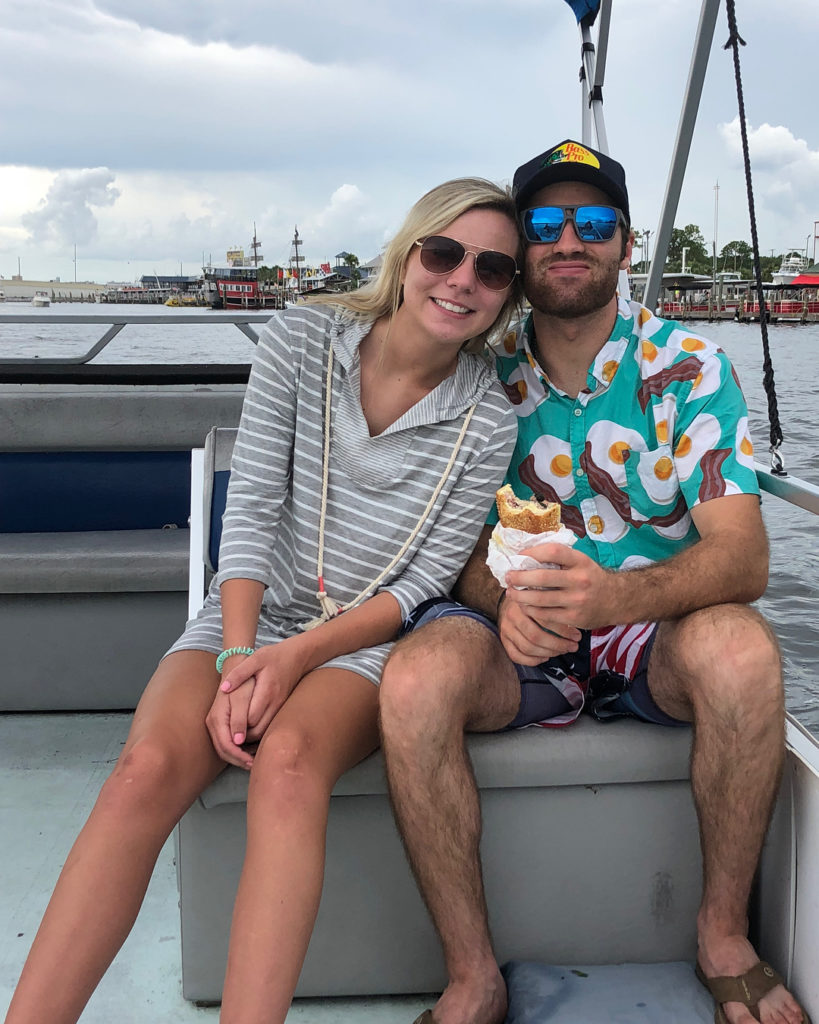 Another adventure that gets you out on the water, Lagoon Pontoons gives you options. Enjoy a guided jet ski tour or, if you already have jet ski experience, consider renting jet a jet ski for a few hours (or a day) of adventure! Lagoon Pontoons also offers pontoon boat rentals and tours for groups of all sizes; it's a great way to get on the water and create your own adventure. Friendly staff and beautifully-maintained equipment make for a fabulous experience.
4. The SkyWheel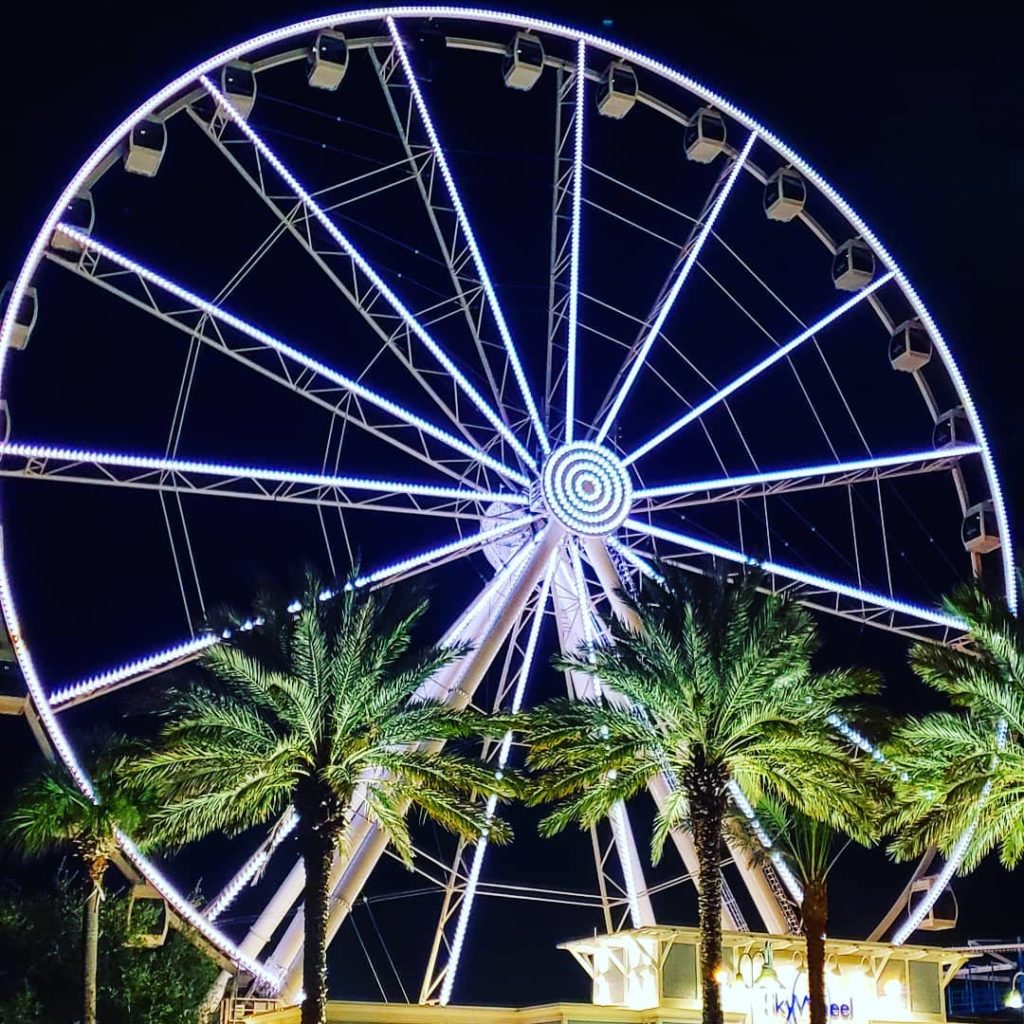 Much more than an old-fashioned Ferris Wheel, the SkyWheel in Panama City Beach offers climate-controlled, glass-enclosed gondolas that afford panoramic views of the surrounding area. Upgrades like cushioned seating and step-free, easy entry to the gondolas ensure everyone's comfortable; you'll also have time enough to relax and enjoy the view without feeling rushed. Upgrade to the VIP experience for even more perks, like a longer ride time and glass-bottomed floors!
5. Gulf World Marine Park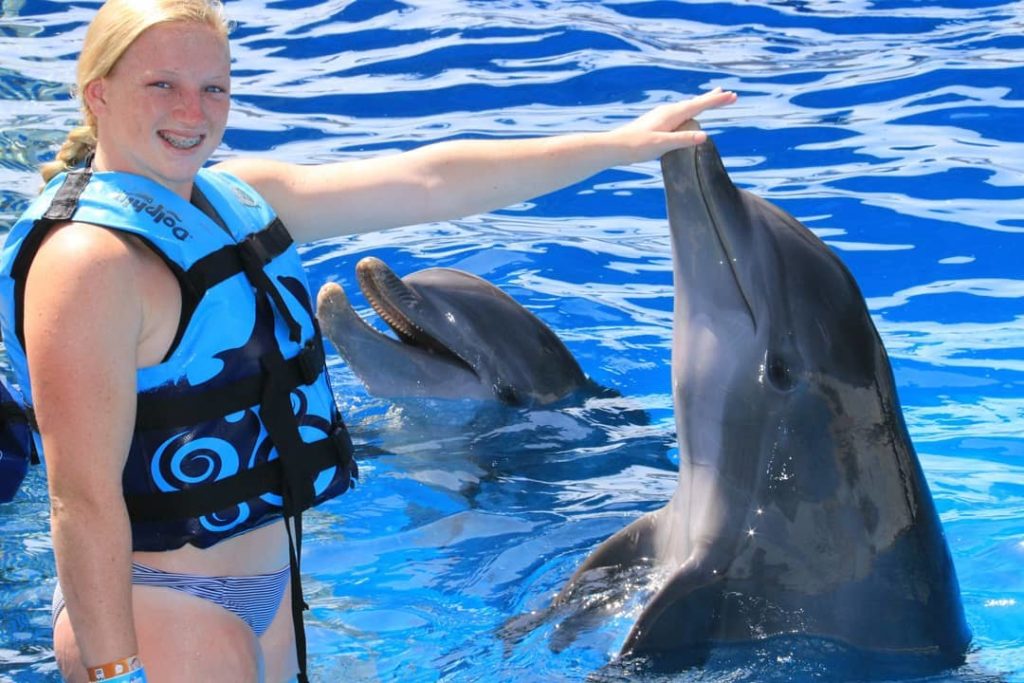 Gulf World Marine Park allows you to experience the marine life of the Gulf a little more intimately. Gulf World also focuses on educating visitors and contributing substantially to the Gulf World Marine Institute. Gulf World is a natural choice for families and visitors of all ages; from interactive exhibits and experiences you can add to regular admission, to a wide variety of fun, well-produced daily shows, there's something for everyone here.
6. Shell Island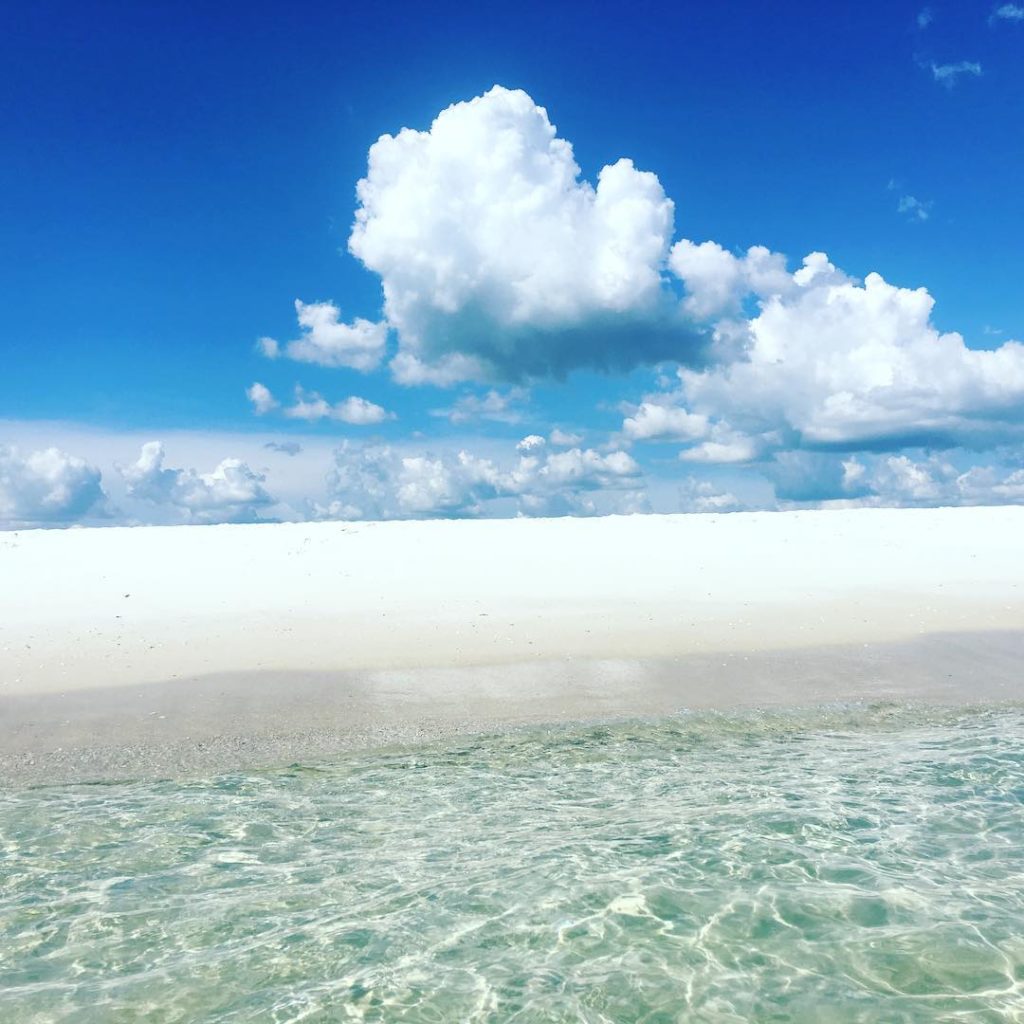 Technically a peninsula but accessible only by boat or ferry, Shell Island is a beautifully-preserved example of an untouched Emerald Coast barrier island. Come here to enjoy shelling, walking, sunbathing, snorkeling, and watching marine life amidst practically untouched sand dunes and beaches–far less crowded than PCB beaches and attractions. Don't expect many amenities here; the attraction is the quiet, otherworldly natural beauty.
7. St. Andrews State Park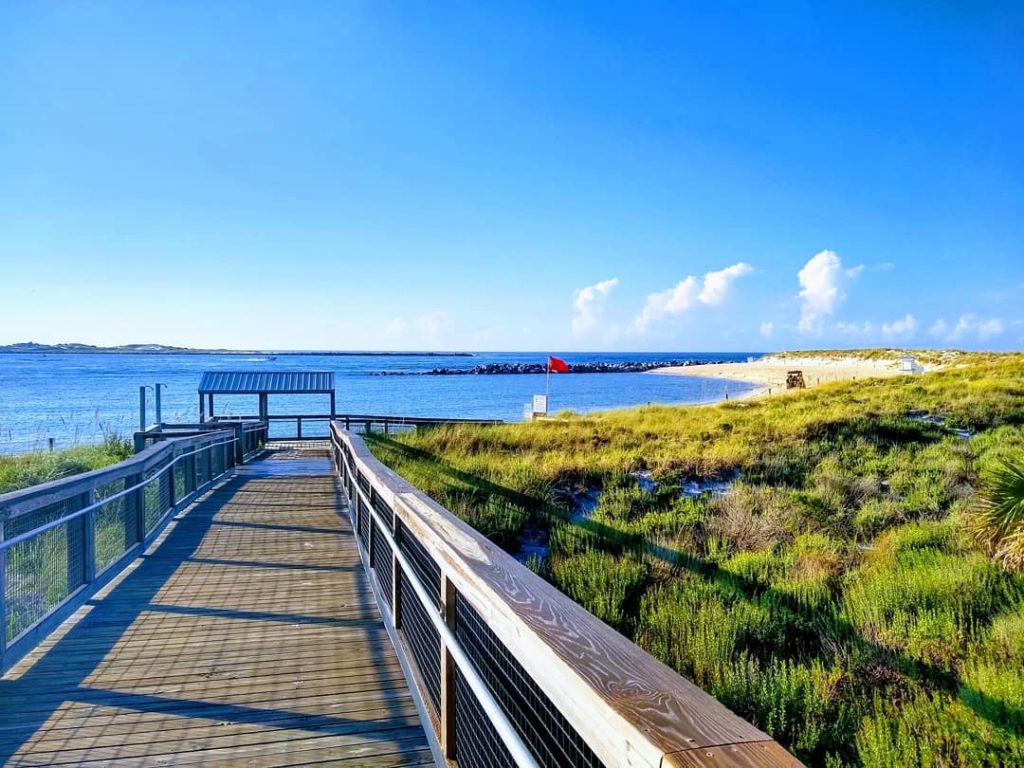 Perfect for kayakers, SCUBA divers, hikers, and explorers of all varieties, St. Andrews State Park spans an impressive 1,000 acres and encompasses shoreline on both the Gulf of Mexico and St. Andrews Bay. A reasonable per-vehicle charge each day gets you access to all the park has to offer–from a paved two-mile-long trail perfect for runners, bikers, and stroller warriors, to sugar-sand beaches, the surreal Gator Lake interpretive trail, and plenty of space to slow down and enjoy the outdoors.
8. Pirate's Island Adventure Golf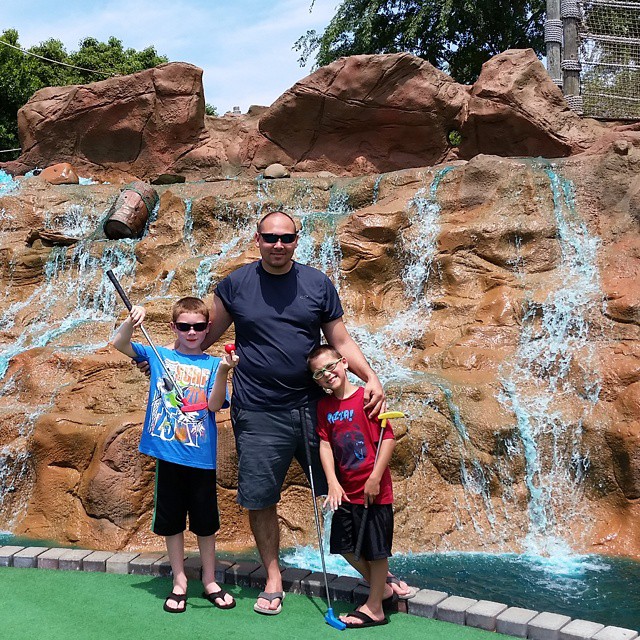 Ahoy, mateys! A family-friendly putt-putt course that sets itself a few steps above the competition, Pirate's Island Adventure Golf goes all out to stay in keeping with their rough-and-tumble pirate theme. Choose between two courses: Captain Kidd's Adventure or the more challenging Blackbeard's Challenge. Kids three and under play for free with a paying adult, and a play-all-day option will delight the younger set.
9. Panama City Beach Conservation Park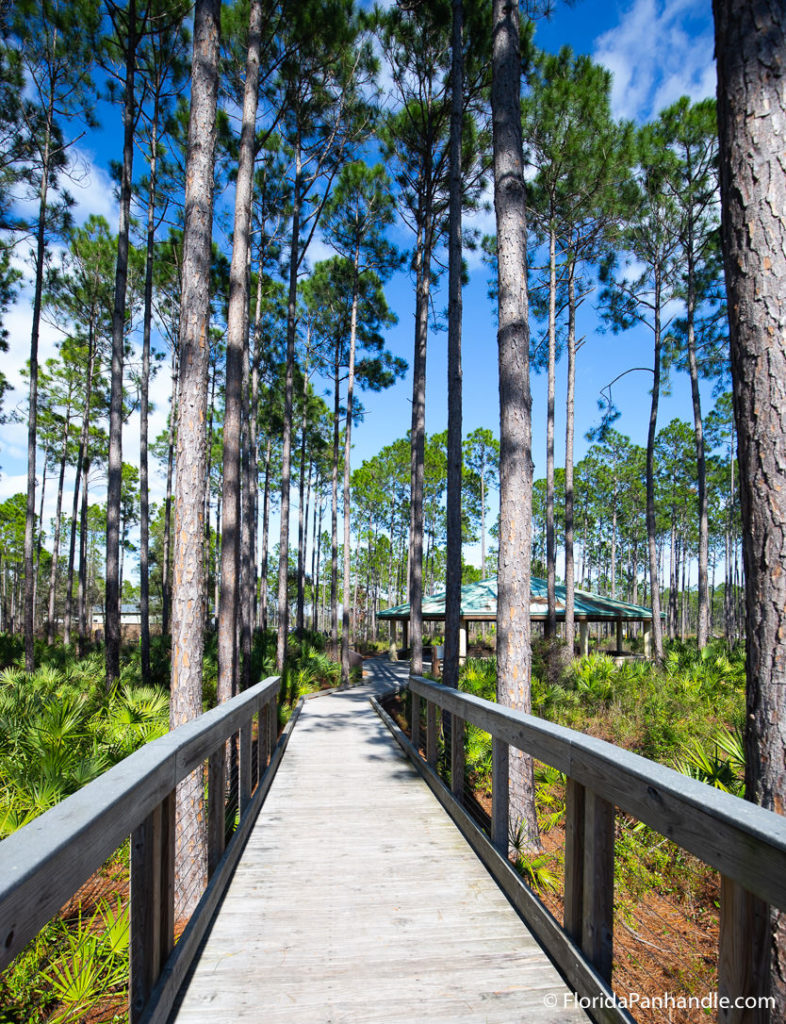 Take a walk on the wild side at the Panama City Beach Conservation Park. Featuring miles of trails–from short loops to 11+ mile ones–this is an ideal location for a run, bike ride, or stroll through beautifully-preserved wetlands. Wildlife thrives here, and you're not unlikely to see alligators, bobcats, deer, and countless lizards and birds, depending on the season. The 24 miles of trails include eight boardwalks that take you through serene wetlands teeming with life.
10. Slingshot & Indy Speedway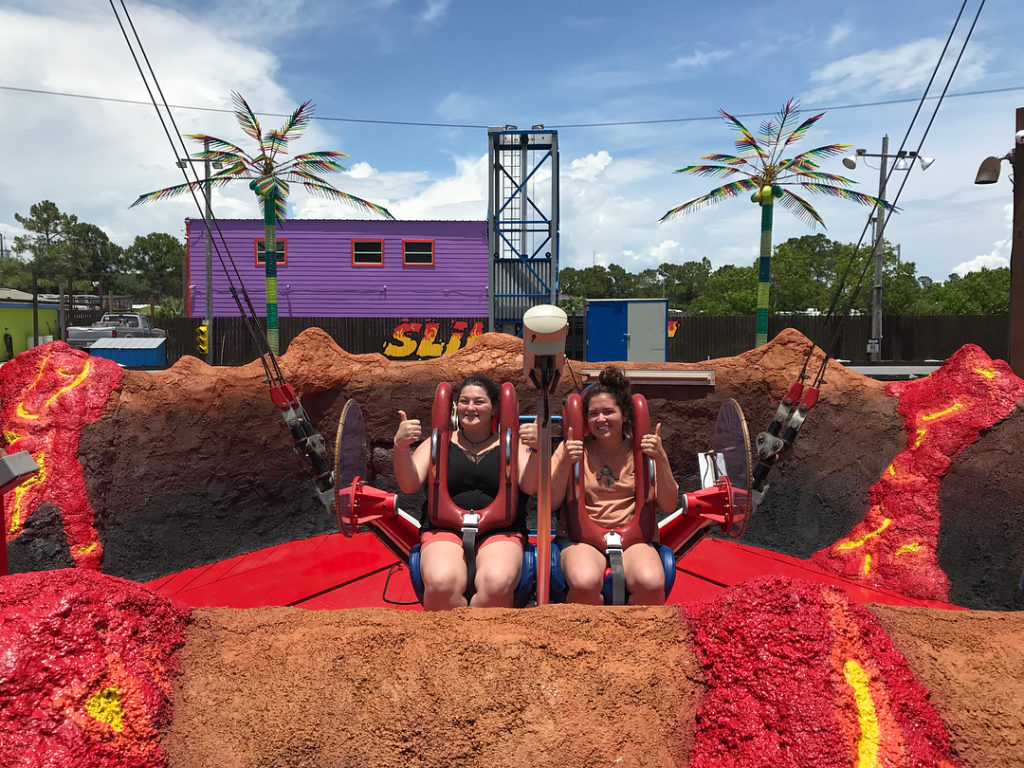 Crank the adrenaline up several notches at the Slingshot & Indy Speedway. The Slingshot is loaded with (you guessed it!) springs–lots of them–that catapult one or two riders at a time 300 feet up into the air at about 100 miles per hour. The Vomatron, another high-octane ride for thrill-seekers, is based on a 1960's-era astronaut training device. The Indy Speedway itself is home to a 480-foot go-cart track, perfect for some friendly competition among friends and family members.
11. FUNPCB and Watersports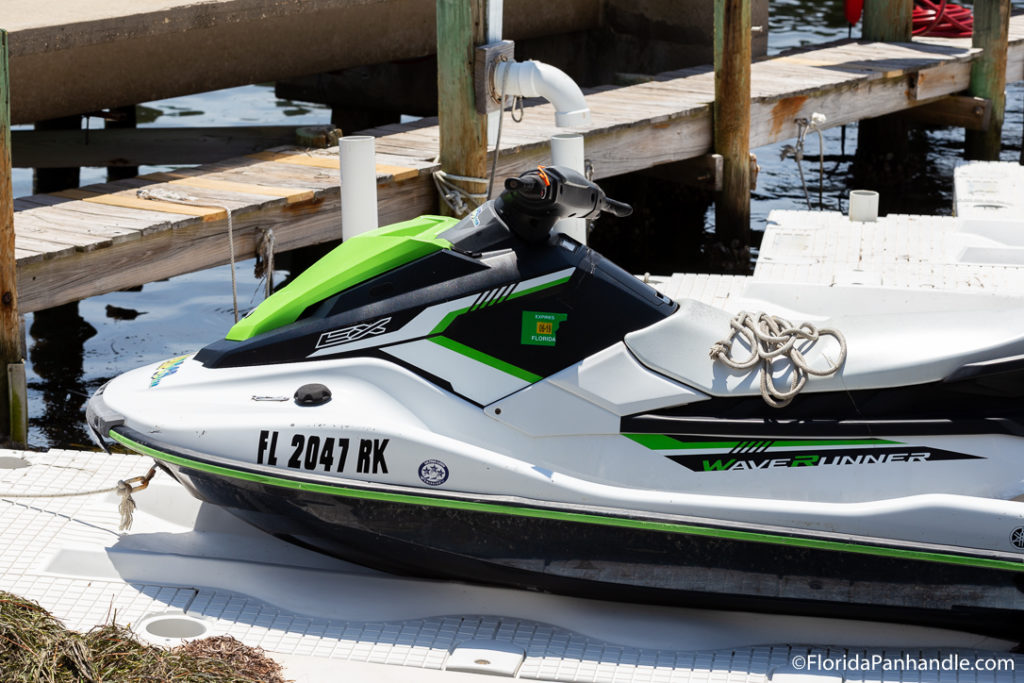 A one-stop shop for watersports in the Panama City Beach Area, FUNPCB has it all: banana boats, pontoon rentals, Shell Island tours, deep-sea fishing, parasailing, and more. FUNPCB is known for its versatility and friendly service, and they're an easy go-to spot when you're looking for a way to keep everyone in your group enthralled during your time in Panama City. 
12. M.B. Miller County Pier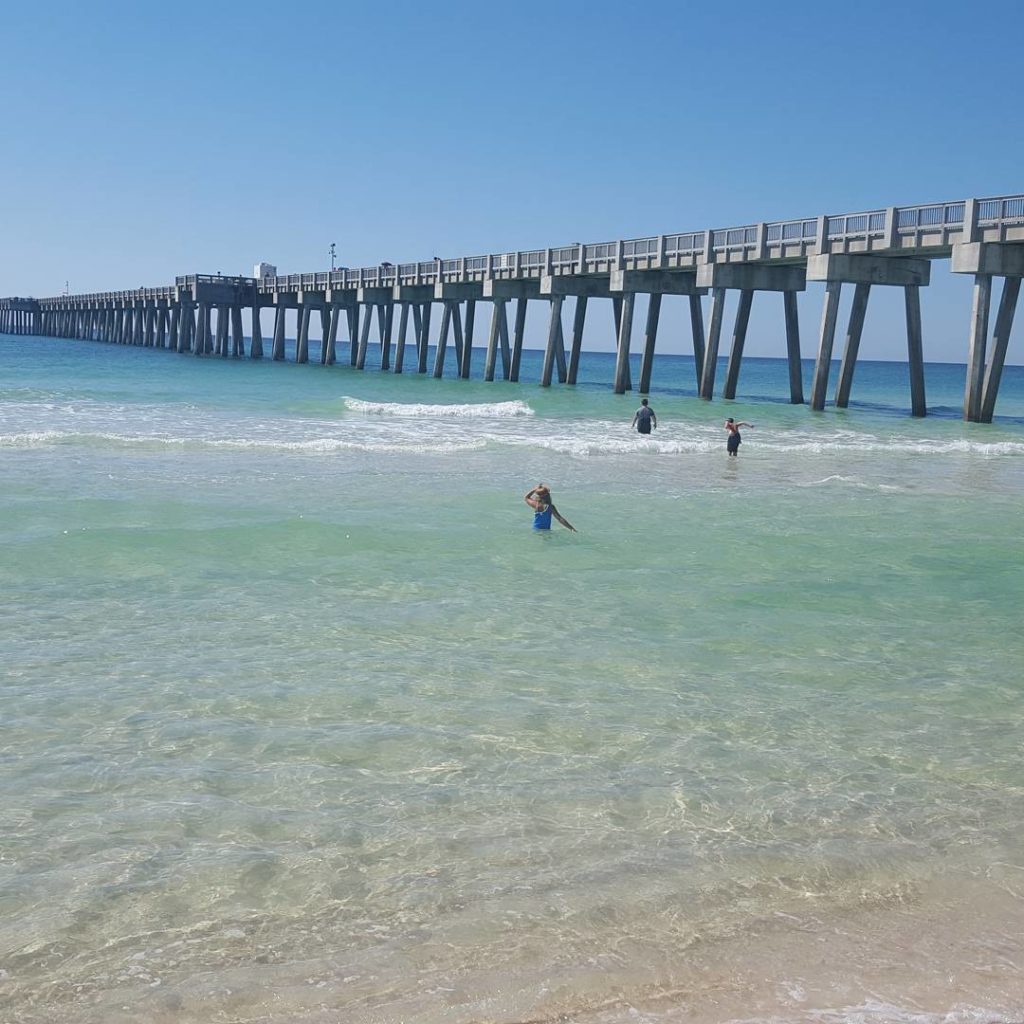 Popular among fishers and non-fishers alike, the M.B. Miller County Pier stretches 1,500 feet into the Gulf. The pier offers spellbinding sunrise and sunset views, a sweeping view of the Gulf, and glimpses of the area's diverse sea life–from dolphins to manta rays and sharks, at times. There is an admission fee, which covers a fishing license for visiting anglers, and you can expect to see people catching flounder, mackerel, and cobia, among others, in season.
Whether you're an adventure-seeker or more concerned with spotting the most breathtaking natural beauty, you'll find it here–just don't forget to pack the bug spray and sunscreen! Then, after a day of exploring the outdoors in the PCB area, what better way to wind down than at a fabulous bar or restaurant? You've got plenty of top-rated bars and restaurants to choose from, whether you're in search of the highest-rated fine dining experience or a more laid-back cafe or pub that packs in the local charm. Because locals know that outdoor adventures, PCB beauty, and outstanding grub makes for a perfect day in paradise.