Last updated: April 27, 2023
The fall session of Panama City Beach Bike Week is almost here again – giving you yet another chance to check out the "Most Bike Friendly Free Rally in the United States." A biannual favorite, this spring, and fall motorcycle extravaganza offers four full days of fun and excitement for all ages. Parades, pageants, vendors, and more spread across many top-notch venues, bringing in more than 60,000 enthusiasts to celebrate all there is to love about their beloved bikes. Ready to get in on the action?
Here's what you'll get to enjoy during the 2022 Thunder Beach Autumn Rally.
Fall Thunder Beach Motorcycle Rally Starts October 25th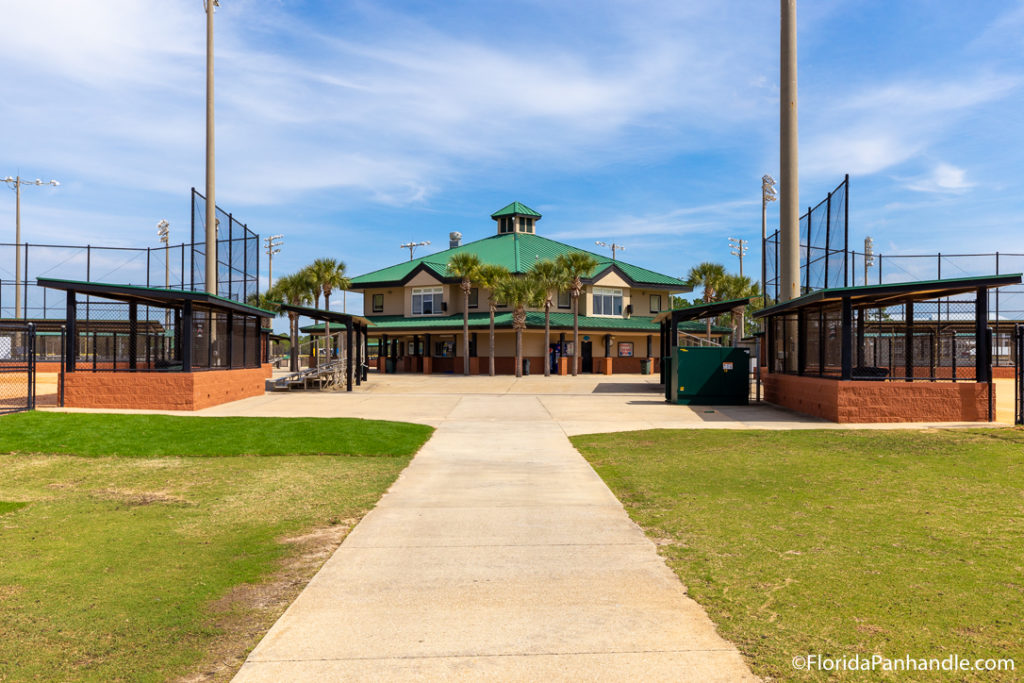 The fall Thunder Beach Motorcycle Rally will arrive at Frank Brown Park on October 25th, 2023. Vendors, musicians, and all the other participants will arrive as the sun rises to start setting up.
You're invited to come through at 9 AM, although vendors will likely still be putting up their booths and spreading out their wares. The exact activity schedule remains in the works, but you can count on hearing live music, seeing motorcycle demos, and enjoying all the other fun and games onsite until 7 PM each day.
Additional venues will start rolling out their festivities on the 25th as well. Their activities and hours will vary to best align with the main events. So, you'll want to keep a close eye on the schedule as it comes out to decide how to plan out your days. For the most part, the fall rally will keep going through Sunday, October 29th at 1 pm.
Venues Hosting All the Fall Bike Week 2023 Festivities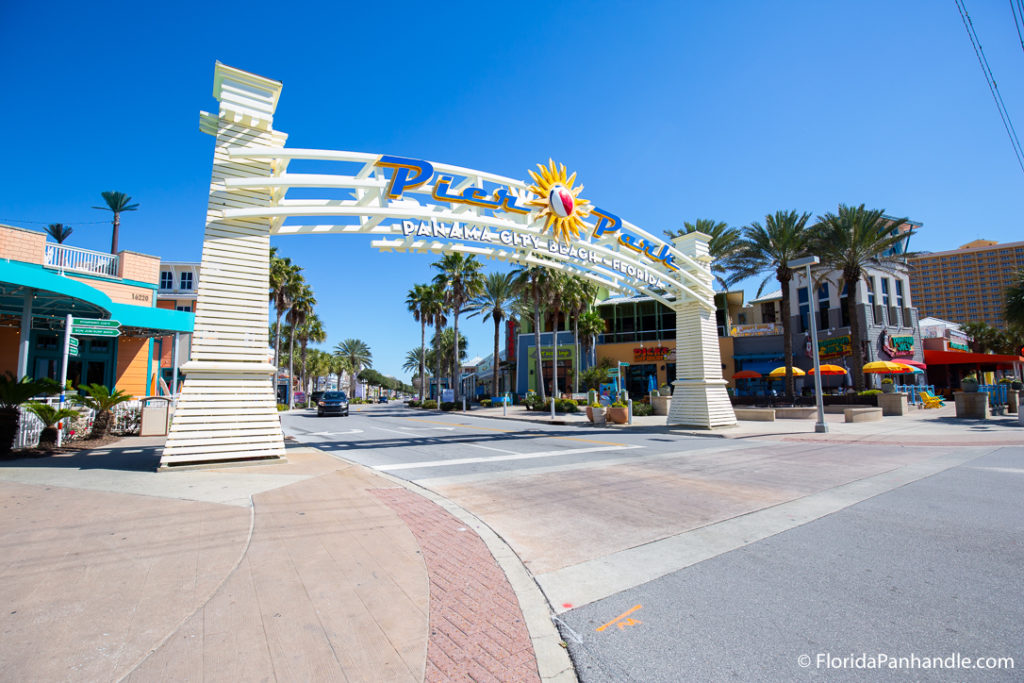 The main events kick off at Frank Brown Park and overflow into Pier Park and Aaron Bessant Park. That's where you will find the vendor booths, the main stage for music performances, and motorcycle demos. You'll want to come to the park for the motorcycle parade, custom bike show, sound showdowns, and poker runs as well.
Other venues participating in the 2023 Fall Bike Week activities include:
Harley-Davidson of PCB
Hosting a gigantic used motorcycle tent sale where you can finally get the bike of your dreams
Hammerhead Fred's
Offering a late-night welcome party, beauty pageants, and so much more
Sharky's Beachfront Restaurant
Presenting Jamah Terry, Clay Musgrave, and Roadhouse Atlanta up on stage for their patrons
Sandpiper Beacon Beach Resort
Activities remain to be announced, but you can bet they'll be good
The Crossroads
Bringing in live entertainment for your enjoyment plus hosting bike shows and other events
Previously home to the Miracle Strip Amusement Park and Lucky13, The Strip venue will serve as a great stopping point for refreshments and live music. Different musicians will hop onstage every few hours to entertain the crowds and leave you 100% delighted with your bike week experience.
Fun Motorcycle Activities Promise to Keep You Entertained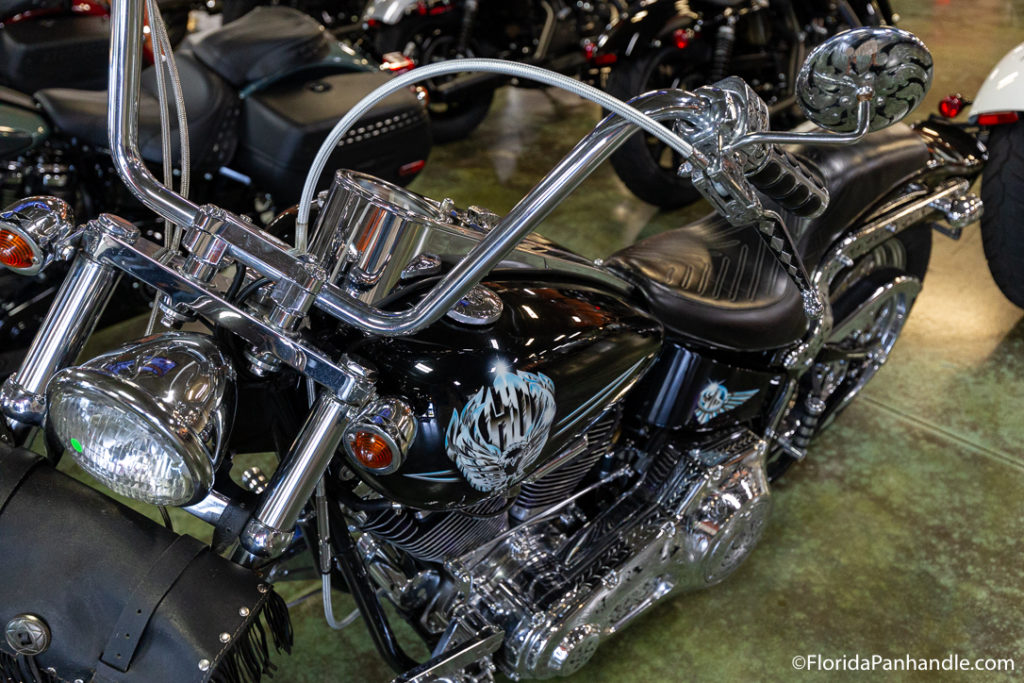 Motorcycles are the star of the show at PCB Bike Week, so you can count on enjoying tons of related activities. A bike parade kicks off the festivities, followed by poker runs, stunt shows, and more. On top of that, three bike shows allow enthusiasts to strut their stuff in hopes of coming in at the top of the pack.
Thunder Beach Custom Bike Contest
Hosted by Southern Biker Magazine, the Thunder Beach Custom Bike Contest encourages enthusiasts to roll out their wildest rides. Crazy builds from all over the nation show up to compete in a variety of classes, such as Chopper, Rat Bike, Three Wheel, Custom Paint, and Antique.
Harley-Davidson has several competition classes of their own as well, like the Softail, Sportster, and Cruiser classes. The People's Champion and Editor's Choice awards complete the awards, letting many people walk away big winners.
Urban Rides Cycle Showdown
Bikes with plenty of flash and pizzazz often end up winners at the Urban Rides Cycle Showdown. Launched by the Cartel Baggers of Fort Lauderdale, this interesting motorcycle contest invites mild to wild builds to join the fun.
The awards change from year to year, but you can bet on seeing bikes get recognition for their paint, performance, and everything in between. There's also an anything goes class for bikes that simply don't fit the mold.
Thunder Beach Official Sound-Off Contest
An Area 51 Customs production, the Thunder Beach Official Sound-Off Contest is all about hearing the sweet song of motorcycle notes in the air. Although the SPL meter stays onboard to gauge the loudness level, that's not the only thing that matters.
Instead, as all the bikes sing the song of their people, the judges and crowd listen intently for the best notes. Then, they vote on the best sounds in each class, ranging from featherweight to heavyweight bikes.
In addition to all the motorcycle shows, beauty pageants and tattoo contests add to the friendly competitive spirit of the event. So, even if you don't own a motorcycle, you still have a chance to show off your goods and hopefully win a few prizes along the way. Prefer to keep it lowkey? Just sign up for the raffles and other sweepstakes instead. You might just walk away the new owner of a sweet motorcycle.
Live Music Entertainment Fills Out the Week for Your Pure Enjoyment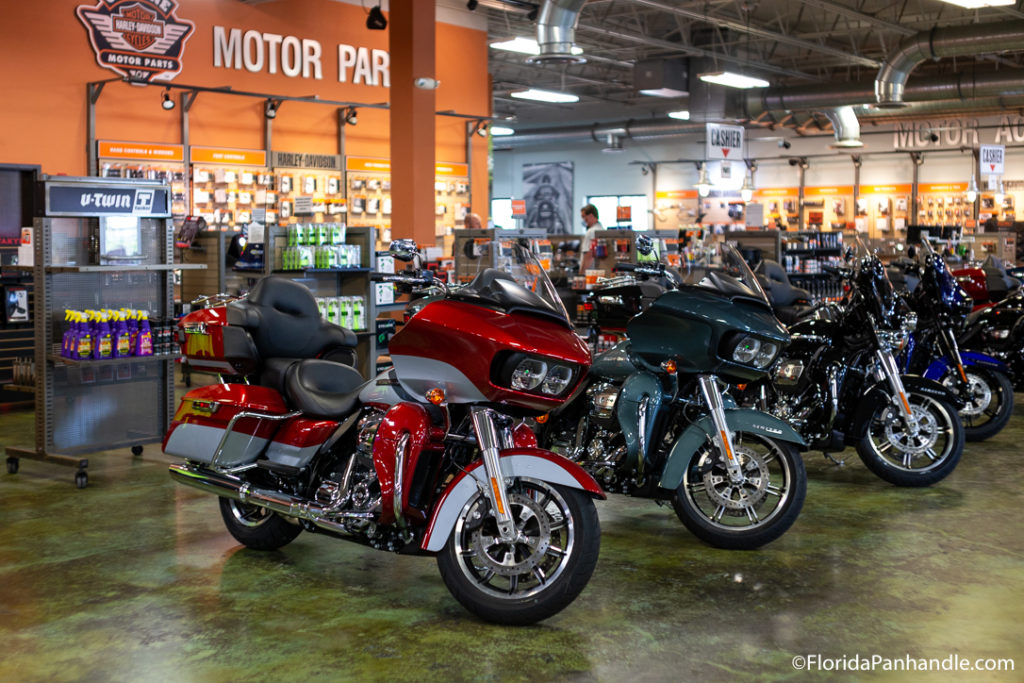 While the bikes might remain centerstage, the live music performances bring in nearly as many people to enjoy the show. The main stage sits at Frank Brown Park, but many other venues will host their own musicians to entertain their patrons.
Musicians scheduled to perform for the 2022 fall rally include:
Shinedown
Dierks Bentley
3 Doors Down
Cold Ford
Jasmine Cain
Jared James Nichols
In between all the music performances and other events, don't forget to shop for all the vendors. The booths line the park and beyond, giving you ample chances to take home awesome souvenirs of all kinds.
It's Time to Get Ready for the Fall Rally in Panama City Beach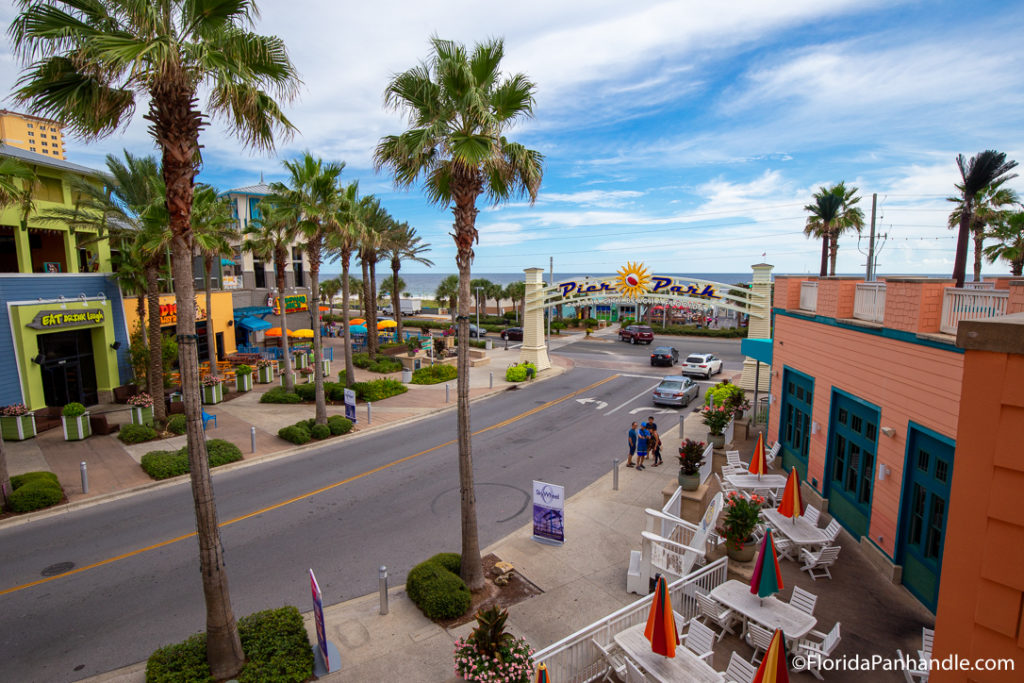 Now is the time to get ready for the 2023 Thunder Beach Autumn Rally, especially if you're coming in from out of town. Local hotels and other accommodations fill up fast, after all, so get your name on the books sooner than later. You'll likely find excellent savings on transportation as well if you start planning early. So, get to work on pinning down your plans, and then get ready for an amazing bike week experience in Panama City Beach.