If you want to go somewhere truly special, you cannot go wrong with a trip to the 30A. Incredible beach town vibes abound, along with plenty to see and do wherever you turn. It's a popular year-round travel destination as a result, promising to leave you 100% in love with the Emerald Coast by the end of your trip. Ready to see just what awaits? Simply use this guide to learn all about what is so special about the 30A.
A Look at the Top Spots in the 30A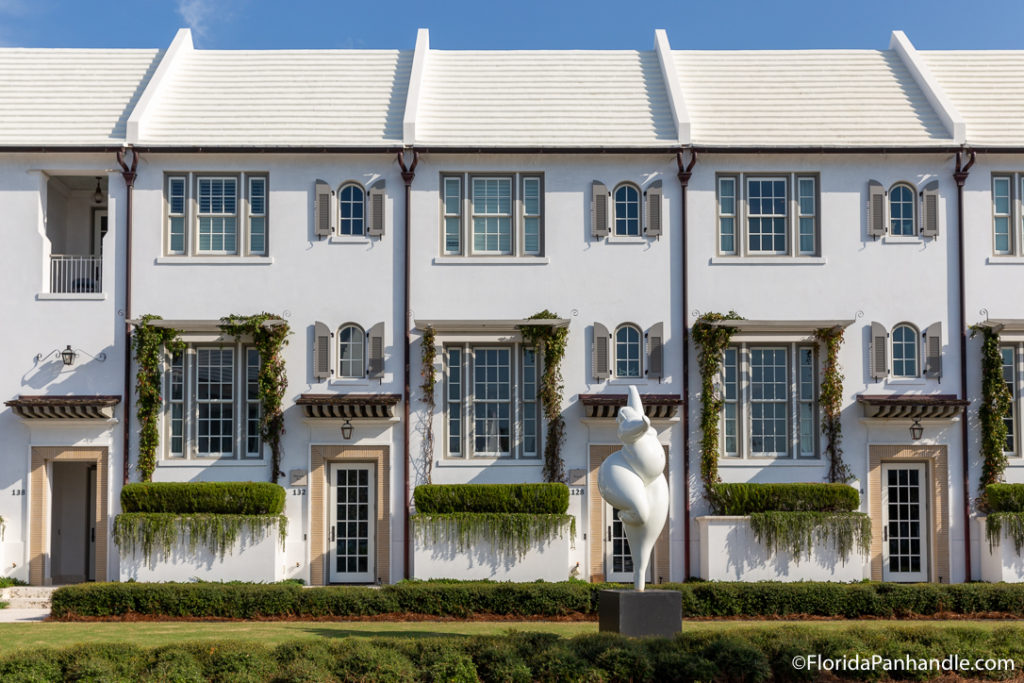 Every last community in the 30A has its own personality and charm, making them all worth visiting at least once. Here's what to expect when you come by each one.
Seaside
A New Urbanism delight, Seaside offers a glimpse into the ultimate small-town design. Beach pavilions serve as the centerpieces of the layout, while cobblestone streets and white picket fences lead you around town. Boutique storefronts fill out the rest of the space, ensuring you always have a great time shopping around.
Seacrest
Seacrest features a truly family-friendly design that's sure to keep you well entertained. The Village of South Walton sits in the center of it all, serving as the place to go for community events year-round. Bike rentals, outdoor pubs, and everything in between remain on tap always, so you can always find something fun to do.
Watercolor
Watercolor is a beautifully planned community featuring beach houses set among parks and trails galore. The beach house rentals prove endlessly endearing, making them a great place to stay while in the 30A. You're always welcome to walk along the trails surrounding the coastal dune lake or simply spend the day at the beach.
Alys Beach
Alys Beach boasts a Greek village aesthetic designed to promote a truly active lifestyle. Courtyards surrounded by palm trees dot the landscape, along with artistic works everywhere you look. The neighborhood proves very relaxing to walk at your leisure, and the nearby trails have an irresistible charm.
Inlet Beach
Ample beach access is the name of the game at Inlet Beach. Beyond the sandy shores, old-school Florida cottages meet modern amenities to create a fun place to spend the day. Specialty boutiques and locally owned restaurants span 30Avenue, giving you plenty to do whenever you're in town.
Rosemary Beach
Rosemary Beach brings beautiful architecture together with breathtaking natural spaces to create an awe-inspiring aesthetic for all to enjoy. The beach proves ever tempting, but the real magic lies in wandering down the cobblestone paths to all the eateries, shops, and more. Look for public art at every corner as you wander about to get the full beach town experience.
Grayton Beach
Grayton Beach features a small village look and feel, you're sure to adore at first glance. A coastal forest backs the beaches beyond to create a unique landscape well worth admiring. The sugar-sand beaches will undoubtedly call your name but be sure to travel along the salt marsh nature trails as well.
Seagrove Beach
With its perfectly planned layout, Seagrove Beach makes it easy to have fun in the sun and then find a wonderful shady spot to rest up in. When you want to take a break from the oceanside activities, family-owned restaurants and shops await right in the town center. Café Thirty-A never fails to draw a crowd, but you cannot go wrong with a visit to any of the local businesses.
Dune Allen Beach
Nature lovers rejoice whenever they have a chance to go to Dune Allen Beach. Five coastal dune lakes sprawl across the landscape and feature miles of trails meandering around each one. Minimal local businesses break up the natural landscape, but it's always easy to find a tasty meal and the drinks to match.
Santa Rosa Beach
Santa Rosa Beach leaves no stone unturned in offering visitors all they might want out of their beach town experience. Natural landscapes sit alongside a small-town village filled with art galleries, restaurants, and boutique shops of all kinds. Eden Gardens State Park never fails to draw visitors away from the beach, as do the two local craft breweries in town.
Blue Mountain Beach
Blue Mountain Beach shows off its namesake flower, the blue lupine while offering tons of opportunities for oceanfront fun. Local bike rental companies make it easy to travel from the breezy oceanside to the quiet village inland. In between all your adventures, you can catch musicians playing live for the crowds at many of the restaurants nearby.
WaterSound Beach
WaterSound Beach is a quintessential seaboard village filled with cottages, hiking trails, and miles of sandy beaches. Cottage rentals put you at the center of all the action, making it easy to spend all day at the beach. The diverse local restaurants allow you to enjoy cuisine from all over the globe, so you can satisfy all your cravings and get energized for more adventures.
There's definitely a little something for everyone in the 30A. So, don't hesitate to explore each town to the fullest before deciding which ones to put on your favorites list.
When is the Best Time of the Year to Visit the 30A?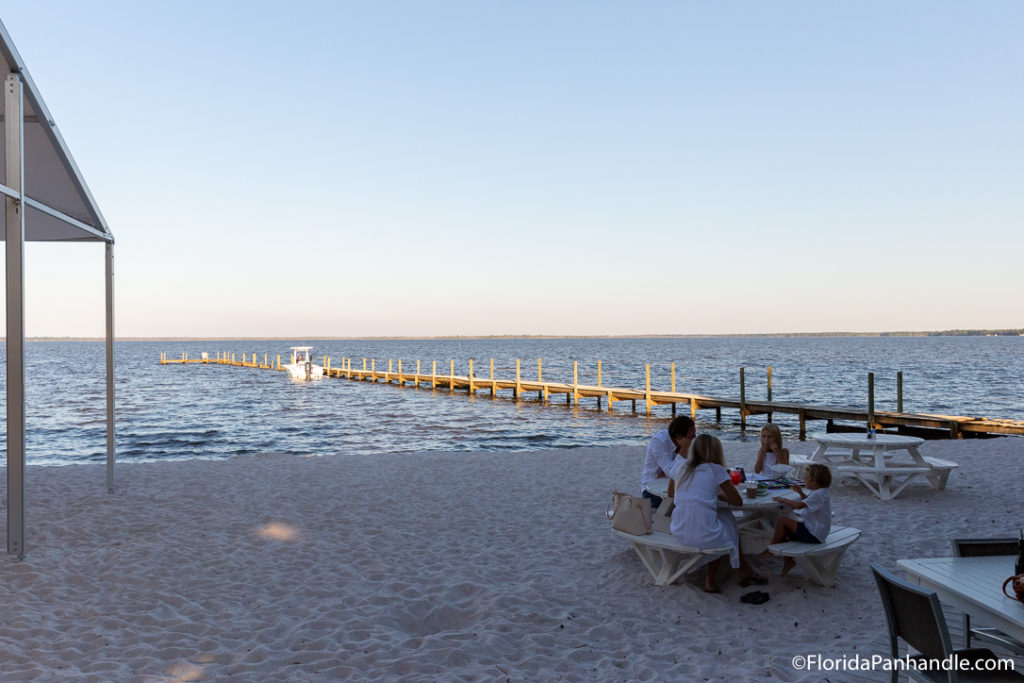 If you want to skip the crowds while still enjoying outdoor adventures, October is the absolute best time to visit the 30A. In the end, there's really no bad time to visit, though, especially if you can plan your trip to coincide with popular community events.
What are the Average Temps in the 30A?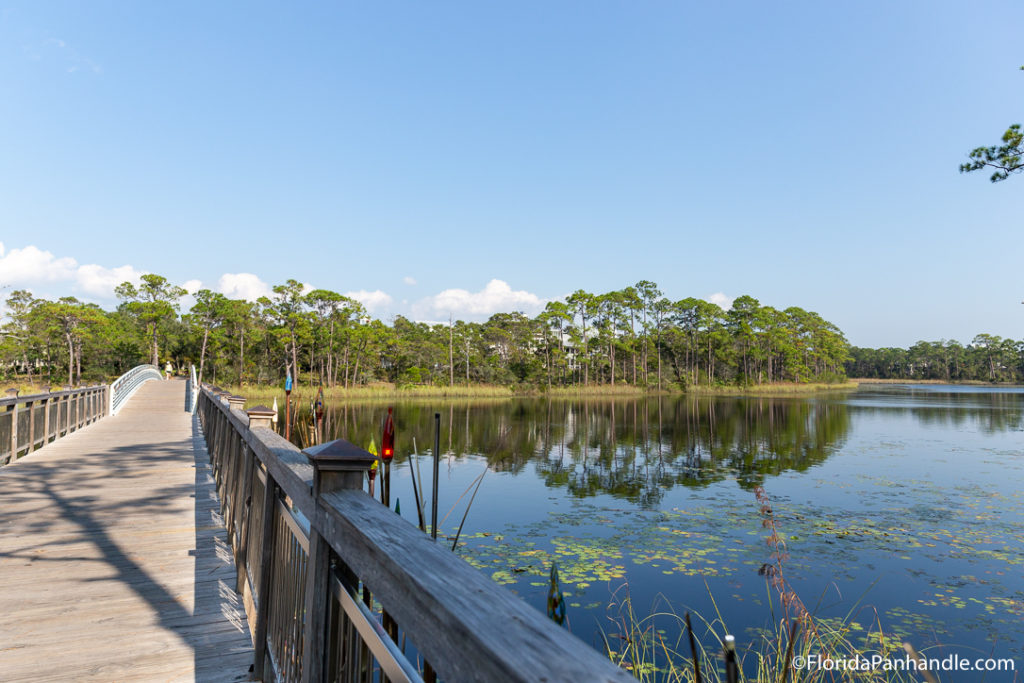 The 30A serves as a year-round tourist destination for one big reason: its average temps of 70 degrees Fahrenheit. No matter when you come by, you can expect downright pleasant weather in a comfortable temperature range. Even in the winter, daytime temps rarely dip below 65 degrees.
Every community has a little something different to offer, so plan to visit each one if you can swing it. With that move, you'll get to see for yourself just why every town in the 30A is so special.