When frozen delights are on the mind, only a big dish of ice cream will do. Thankfully, Pensacola, Florida, has some of the most tempting ice cream treats around. The only real problem is figuring out which place will best satisfy your cravings. To help narrow down your options just a bit, check out this guide on the best ice cream in Pensacola.
Bubba's Sweet Spot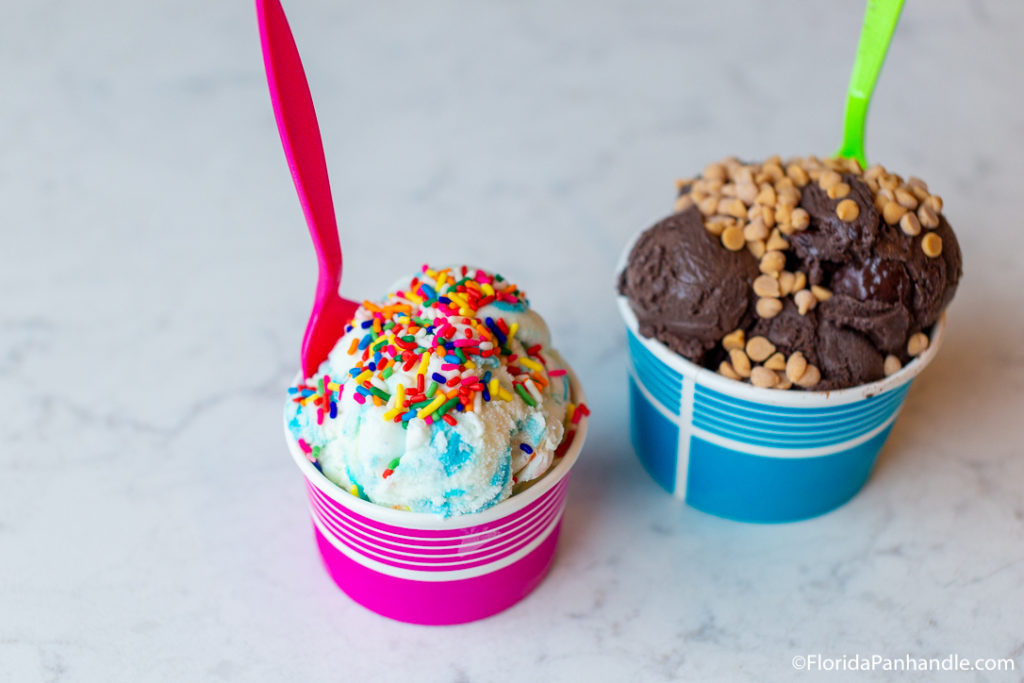 Bubba's Sweet Spot goes well beyond ice cream, allowing you to pair your frozen treats with handcrafted chocolates, caramel, and other candies. They have chocolatey, fruity, and just plain sweet flavors awaiting your arrival.
After grabbing all the best candies for later, don't forget to turn your attention to their ice cream before you leave. As you make your selections, they can serve them up in a cone, bowl, or milkshake, and then add even more candy over the top.
Kilwins Pensacola Beach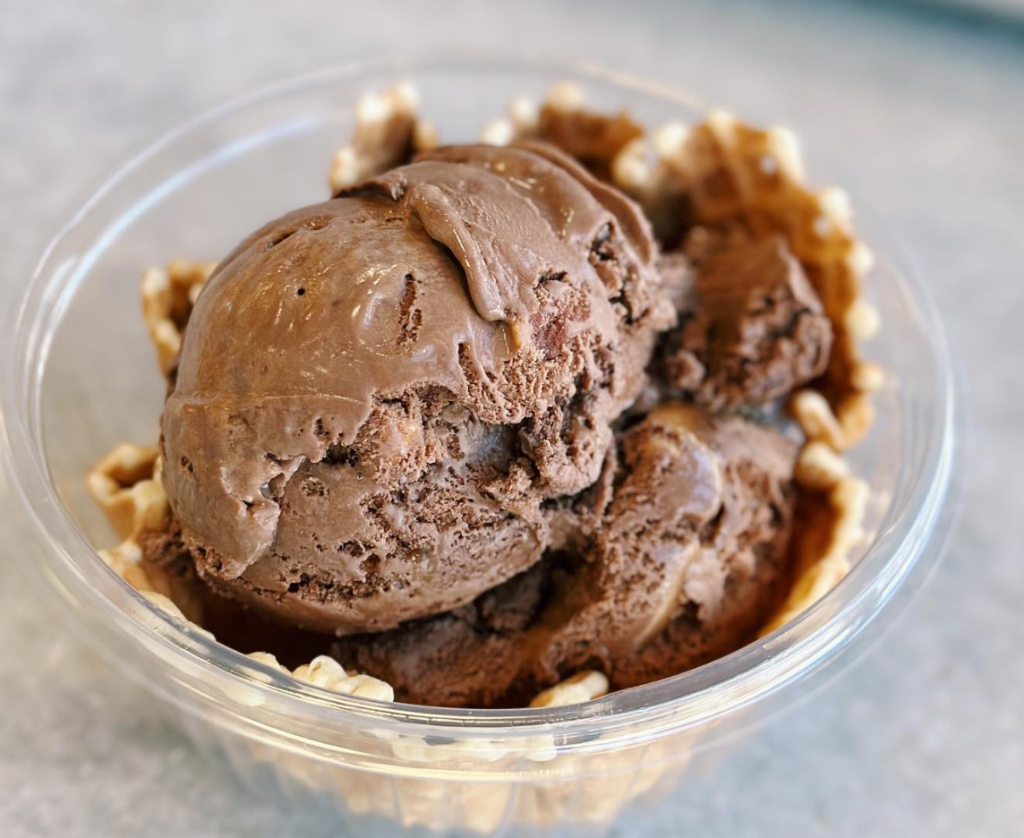 For another ice cream and candy shop all-in-one, scoot on over to Kilwins Pensacola Beach. As you watch in awe, they will hand dip their caramel apples, whip up batch after batch of caramel corn, and build the finest truffles you ever did see. You might even get lucky enough to snag a sample once they're done with each batch.
The same level of attention goes into creating their ice cream, waffle cones, hot fudge, caramel, and so much more. All of their flavors feature local ingredients, including fresh cream from nearby farms, plus tons of chocolatey and fruity inclusions, like their famous fudge.
Dolce & Gelato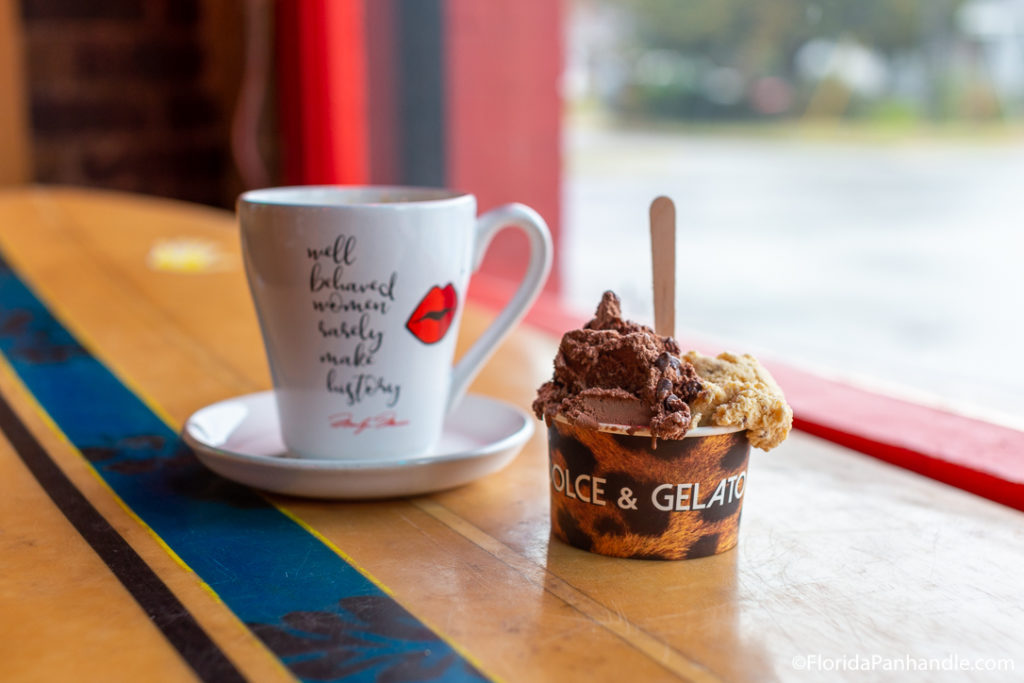 For an all-new take on ice cream, jet on over to Dolce & Gelato for a dessert to remember. Made using whole milk and loads of real sugar, their Italian frozen desserts come in fascinating flavors, including cheddar and apple pie.
Since their offerings change often, you'll want to swing by whenever you can to see what's new. On top of that, thanks to their partnership with Revolver Records, you might even get to catch a live music performance during your visit.
Frios Gourmet Pops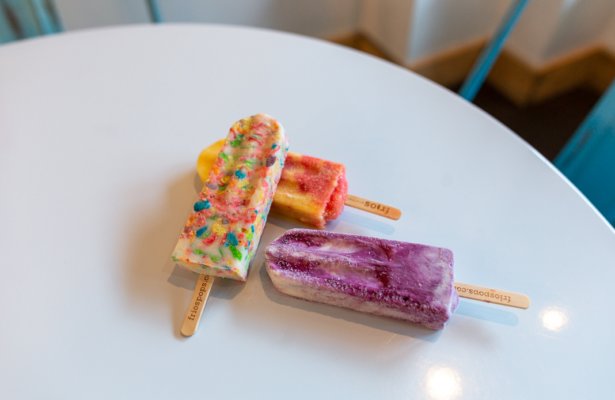 If you prefer popsicles over ice cream, then Frios Gourmet Pops is definitely your jam. They go well beyond the rocket pops of your childhood to bring fresh, local flavors to the forefront of their creations. Each popsicle is made from scratch using chocolate, fruit, and even more interesting ingredients, like frozen mini donuts.
You can sit back and enjoy just one — or take it on the go as you explore the Palafox Square. If you want their popsicles on hand at all times, don't hesitate to buy a half dozen or more to store in your freezer for later.
Café Bistro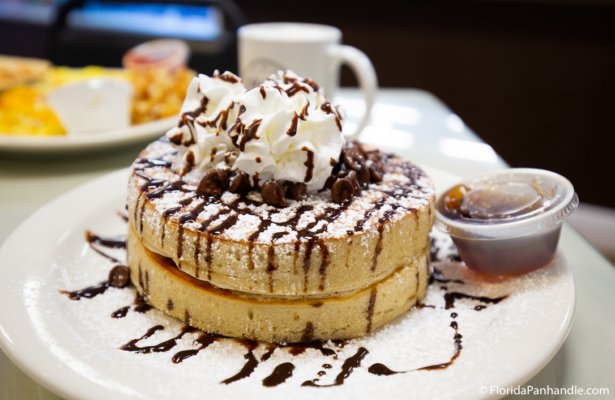 When you cannot decide between savory dishes and sweet desserts, get both a Café Bistro. You can start with an oven-fired pizza, shakshuka, or breakfast sandwich, and then finish off your visit with a scoop of ice cream.
They have 24 flavors of ice cream on tap at all times, which you can put in a cup, cone, or milkshake. Remember to ask for a sprinkle of your preferred toppings to take your dessert to the next level. Before you go, get a pound of their handmade fudge to complete your café experience in style.
The Neighborhood Ice Cream Parlor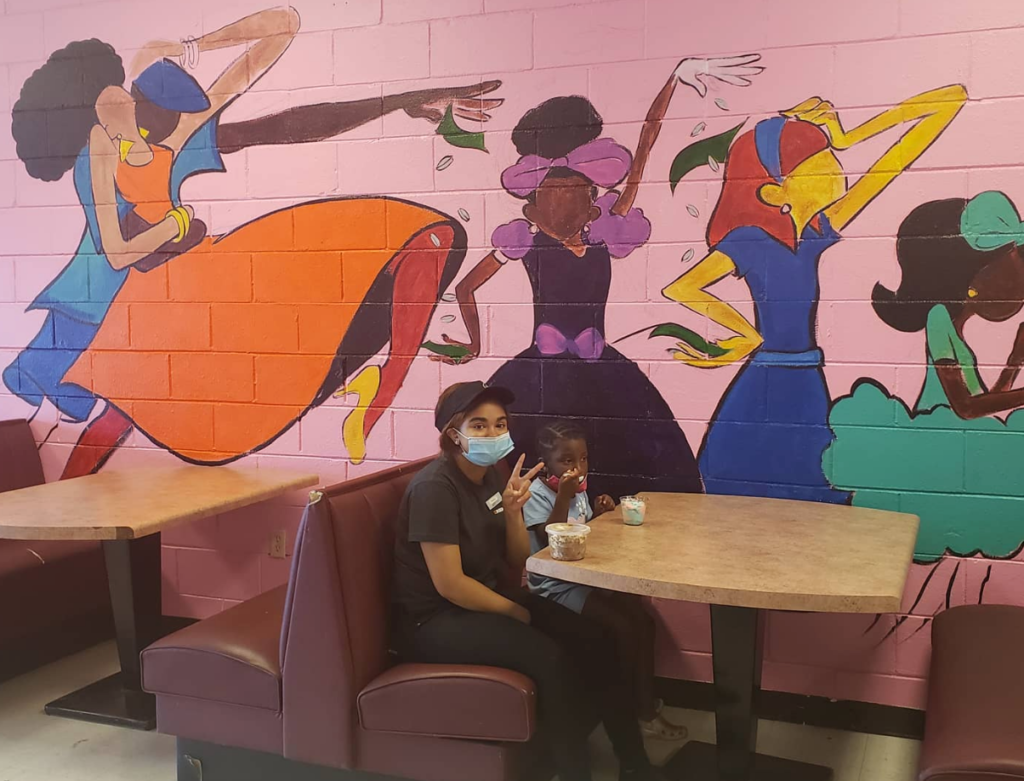 When you want friendly service, comfy seating, and classic creamery treats, the Neighborhood Ice Cream Parlor will definitely hit the spot. As you waltz through the doors, your server will offer a warm welcome and invite you to check out the menu. Even after finding your favorites, be sure to read through it all each time you come through since they're always adding new items.
When you can't decide between all the options, just know that you can't go wrong with a cone topped with two to three of your favorite flavors. And if you're looking for the classics, set your sights on the float, banana split, or brownie sundae.  
The Twist Custom Ice Cream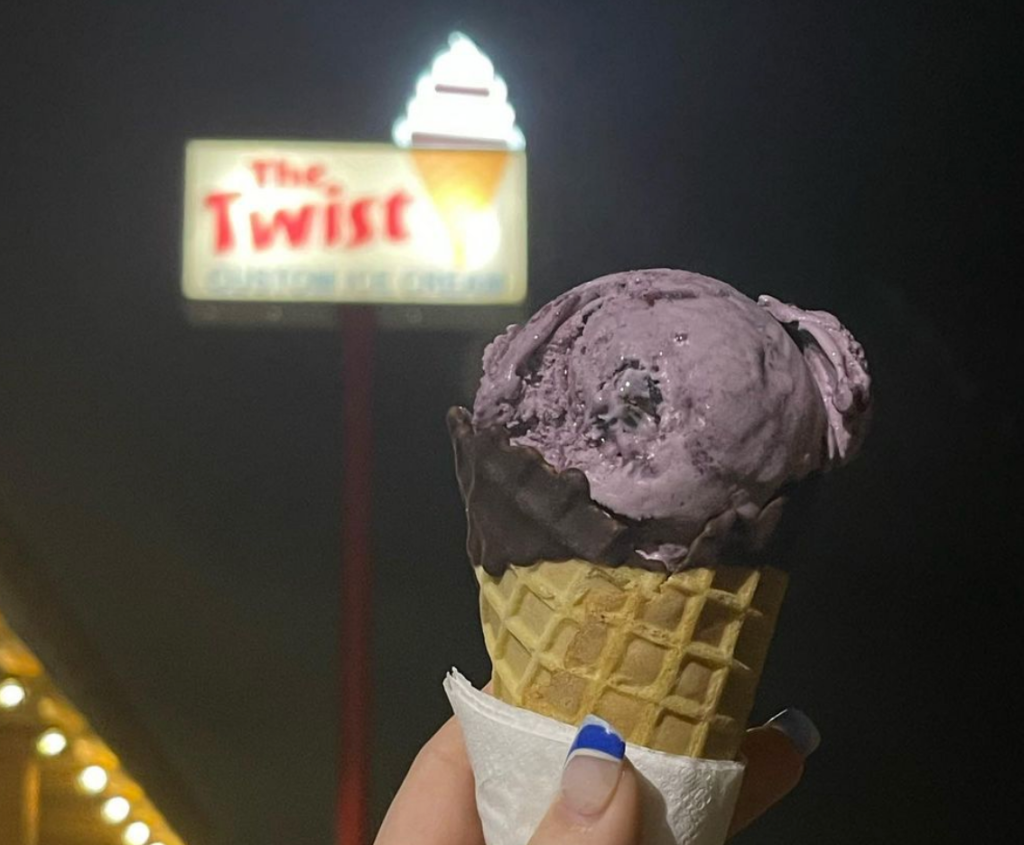 For the old-fashioned ice cream parlor experience, you'll want to visit The Twist Custom Ice Cream shop. Although they only have vanilla, chocolate, and twist ice cream flavors, they can do a whole lot with your selections.
You can get your ice cream flavor in a regular cone or go all out with a hand-dipped creation. If you'd like to elevate your experience even more, get a classic or premium sundae, banana split, or frozen drink. They even let you take home a pint or quart of ice cream for later, so you can go back for seconds after returning home.
Tommy's Snoballs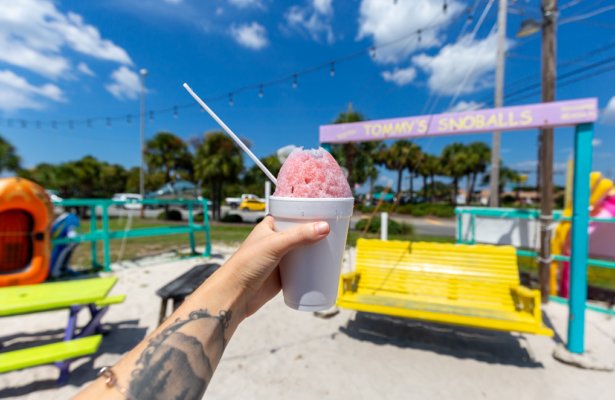 If you're in the mood for endless flavor options, then only Tommy's Snoballs will do. With over 200 snoball flavors on the menu, the sky is the limit in what you can get. Their most popular options include the Almond Joy, Polynesian Pineapple, and Blue Sea, which features pina colada, punch, and blue raspberry syrups.
You can even get your snoballs stuffed with ice cream to tantalize your taste buds in a whole new way. Either way, be sure to ask for marshmallows, caramel, chocolate, or cream toppings. Although it's an extra charge, these sweet additions are well worth the expense.
Ice Cream Shoppe at Pensacola Beach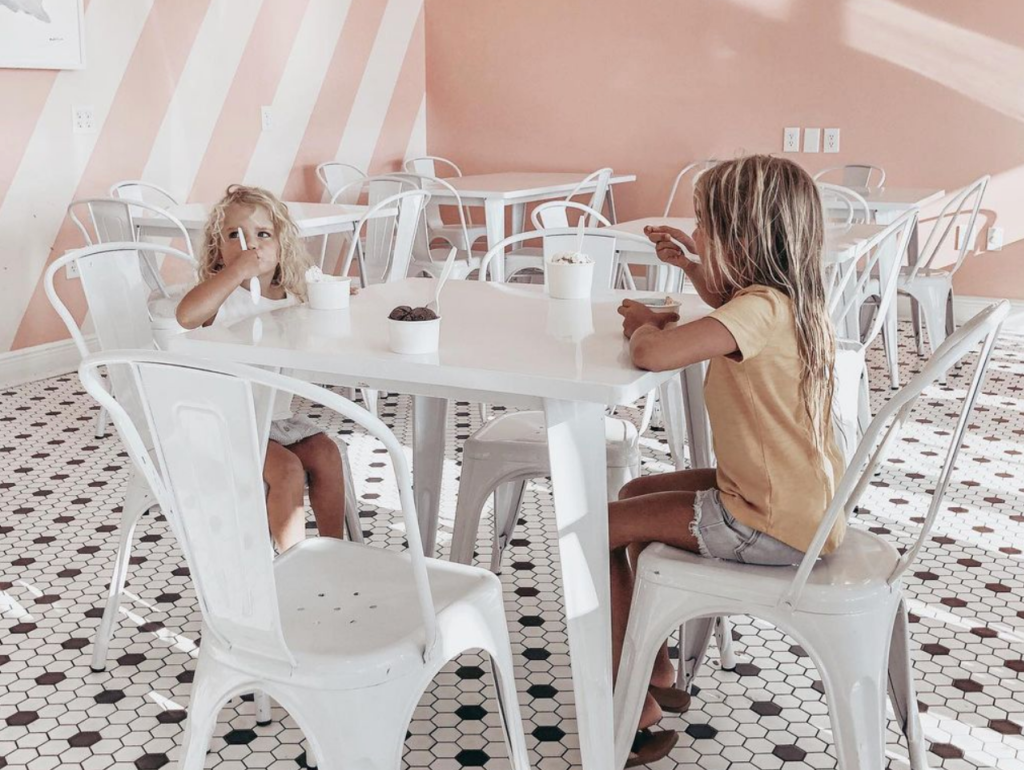 If you want your pick of delicious ice cream and candy galore, then you'll enjoy each visit to the Ice Cream Shoppe at Pensacola Beach. Dressed in gorgeous pink and white stripes, this little shop offers all the desserts you could want plus friendly service to boot.
Their ice cream flavors mimic all the best desserts, including Hershey's chocolate bars, oatmeal cookies, and caramel blondies. Plus, you can add candy over the top of your cup or cone of ice cream or just get a bag to munch on later.
As you sample all the offerings from each ice cream shop in Pensacola, Florida, don't forget to note your favorites. Then, come back often to see what's new on the menu and treat your friends and family to icy cold sweet treats on the regular.