Located on the very western edge of Florida and its panhandle, Pensacola is a gorgeous place. This small city has nicely retained its coastal community charm, offering attractions like a picturesque historic downtown to explore along with plenty of miles of stunning white sand beaches and all the recreational opportunities such shoreline brings.
In short, Pensacola is a great place to visit and if you like to travel on your own terms, there are plenty of outstanding RV parks to drive up and plug into.
Just check out the following list of premier Pensacola RV camping spots:
Ultimate Guide to RV Parks in Pensacola, FL
1. Fort Pickens Campground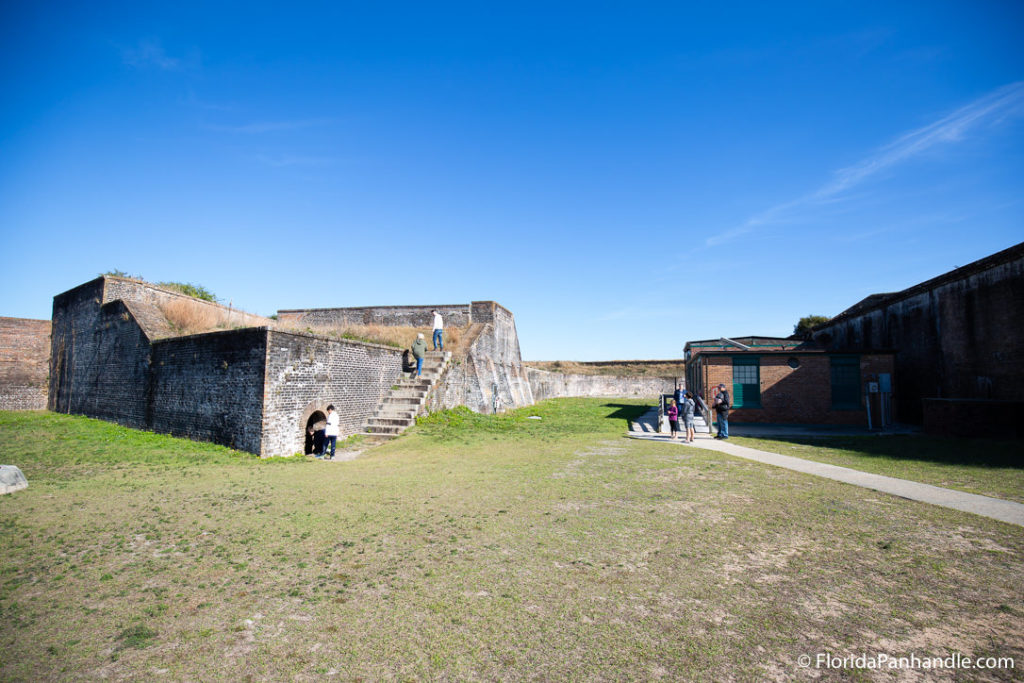 Of the over 400 national park campgrounds and campsites, the Fort Pickens Campground consistently ranks as one of the top most-booked and busiest locations every year. Location is certainly a big part of the draw, as campers are just a short walk to the beach from their campsite, but there are a couple of other great reasons why you might choose the Fort Pickens Campground.
Fort Pickens Campground features full RV hookups and each site boasts a picnic table and grill. Restrooms, showers, and laundry facilities are kept spotless and remain available for guests to use throughout their stay. The RV campsites lie in between the parts of the Florida National Scenic Trail, which offers nice hikes amidst sand dunes to the historic fort and other unique destinations within this state park.
2. Pensacola Beach RV Resort (Beachfront)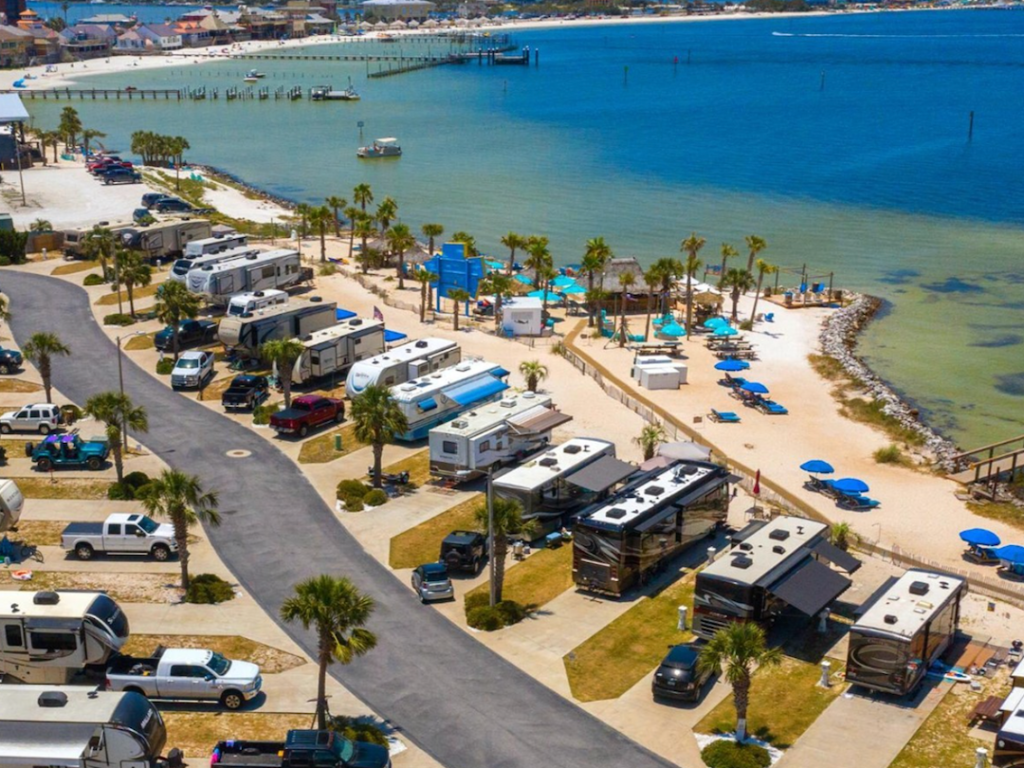 Pensacola Beach RV Resort is located on the bayside of Via De Luna Drive and boasts a nice waterfront play and hang-out area for guests. The sign for this RV park features a large tiki mask, which is a theme that you will see a lot of within the campground. There is a tiki hut bar (alcoholic drinks are served here during warm weather months in the afternoon) at the bayfront beach that is bordered by tiki hut pavilions and those who don't have their own RV can even rent out tiki-themed lodgings.
Most of your basic campground amenities are found within The Clubhouse at Pensacola Beach RV Resort. This Clubhouse features four private restrooms with showers, a laundry room, Tiki Shop (offering general camp and beach supplies as well as branded mech for sale), and a swimming pool. Chairs and umbrellas are available for guests to lounge at the onsite bayfront beach, or you can take your own beach supplies and enjoy the short one-block walk across the street to Casino Beach, a beautiful shoreline of the Gulf of Mexico.
3. Blue Angel Recreation Park, Battleship Row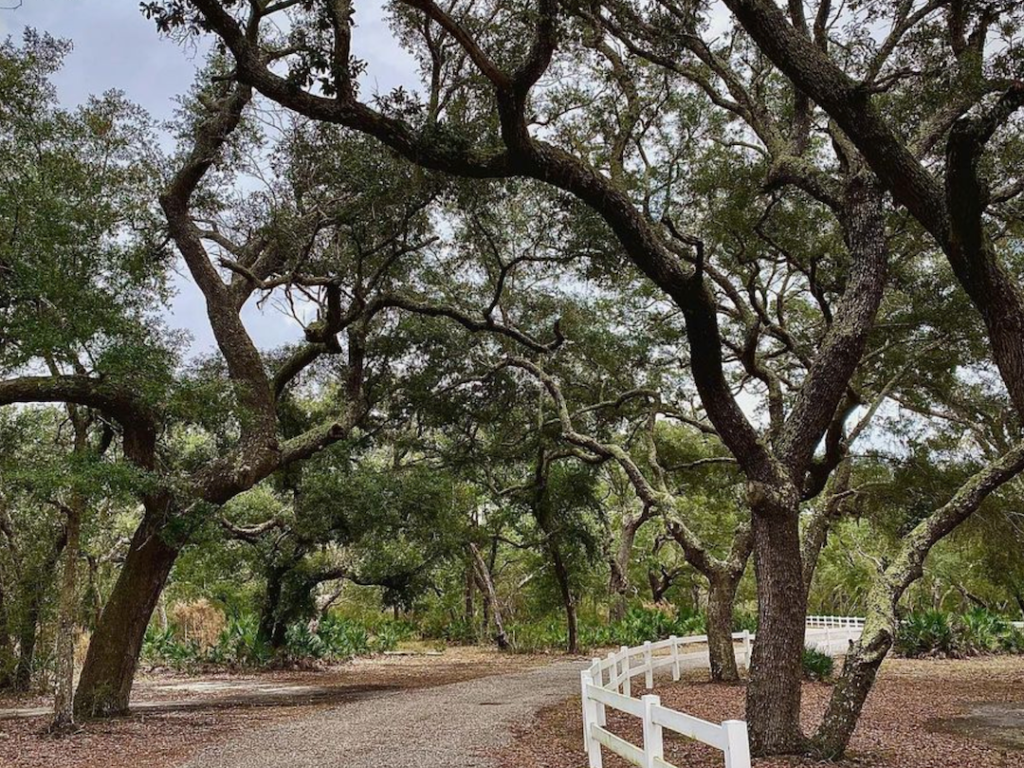 Do you like planes that zip and flip? Then you'd love a stay at the Blue Angel Recreation Park, Battleship Row. A disclaimer though, before we begin: This RV campground is only available to to activity duty, retirees, DoD civilians, and those family members of any of the former.
The RV Campground at this location features 158 sizable spots, all with full water and electrical hookups. Guests have access to comfortable showers, restrooms, playgrounds, laundry facilities, and a modern playground for the kids. Just a block from the campground, you'll find a nice beach on Perdido Bay that's complete with a lifeguard station (further making this a solid kid-friendly camping choice).
Blue Angel Park, the larger military-associated area the campground lies within, also has its own long list of attractions campers can enjoy. You can rent sailboats or even sign up for sailing lessons, throw the disc at one of the three 18-hole disc golf courses, or even suit up and play paintball at the park's incredible 35-acre paintball field.
4. Pensacola RV Park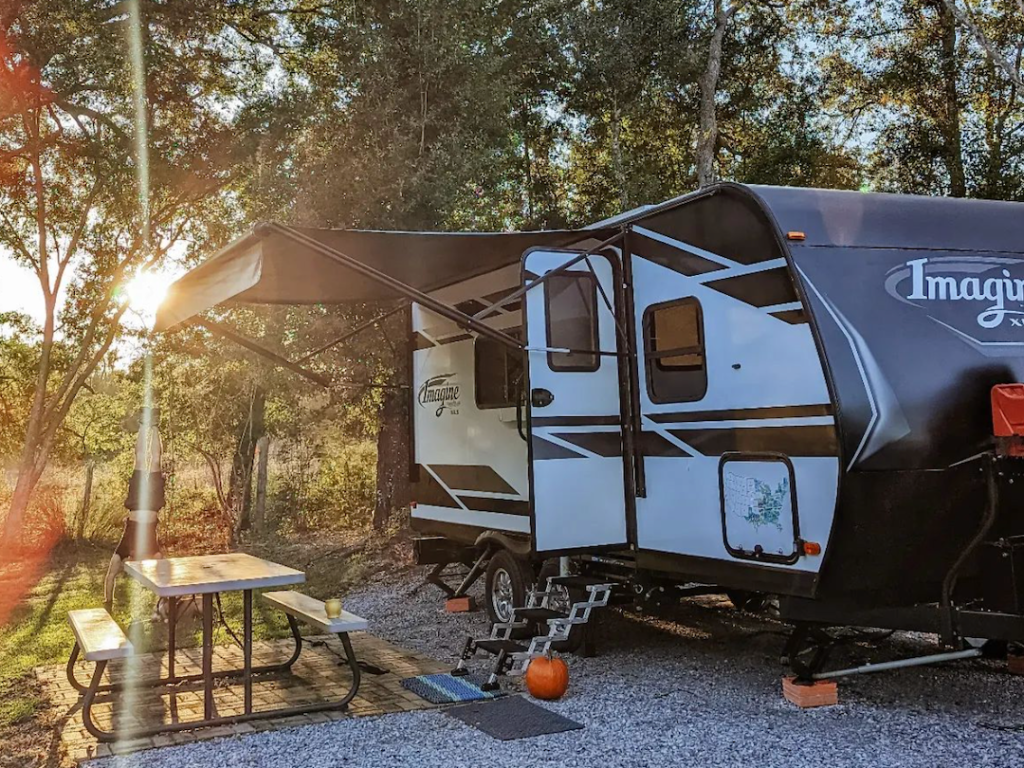 Pensacola RV Park is located a bit out of the city and, so might not be a good choice for those who want to be close (walking or biking distance) to the beach and its many attractions. That said, its location almost out in the country makes it an ideal choice for those who want true peace and quiet during their camping vacation.
This Pensacola RV park offers all of the premier services and amenities you'd want out of a first-rate campground. They have 87 RV campsites, including 27 pull-through sites that have been specially designed to accommodate extra large rigs, a laundromat, and fully-equipped kitchen guests can rent out for large group gatherings. They are exceptionally dog-friendly and feature two well-maintained dog runs for pups to stretch their legs at. Finally, the community is big at Pensacola RV Park and you'll find a community fire pit here that is often bustling with activity, from jam sessions to early morning hangouts.
5. Santa Rosa RV Resort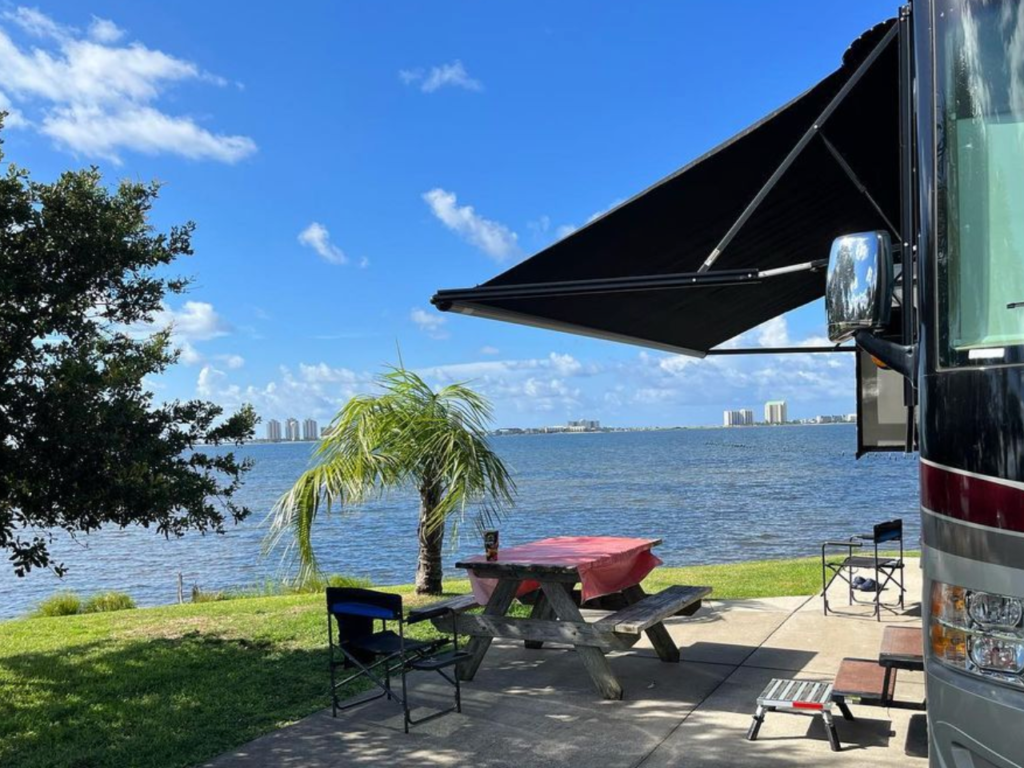 Santa Rosa RV Resort is an RV park that is exceptionally kid and dog-friendly. This is the only RV Pensacola campground on our list to have a specific dog beach where dogs can come with you onto the sand and into the water. They also have a fenced-in dog park as well as a sizable children's playground in between the two.
The dog beach is located on one end of this Pensacola RV Park, while if you walk to the other end you'll find a human-only beach that offers great views of the bay. Nestled beside it is the camp Clubhouse complete with a swimming pool, fitness room, and patio lounge area. The RV sites themselves are not the largest, but there's plenty of room for one to pull up and open the doors to a nice patio area complete with picnic tables. If you book early, you might even be able to snag a spot just above the beach with beautiful, uninterrupted bayfront views.
Once You're Parked, Enjoy All Pensacola Has to Offer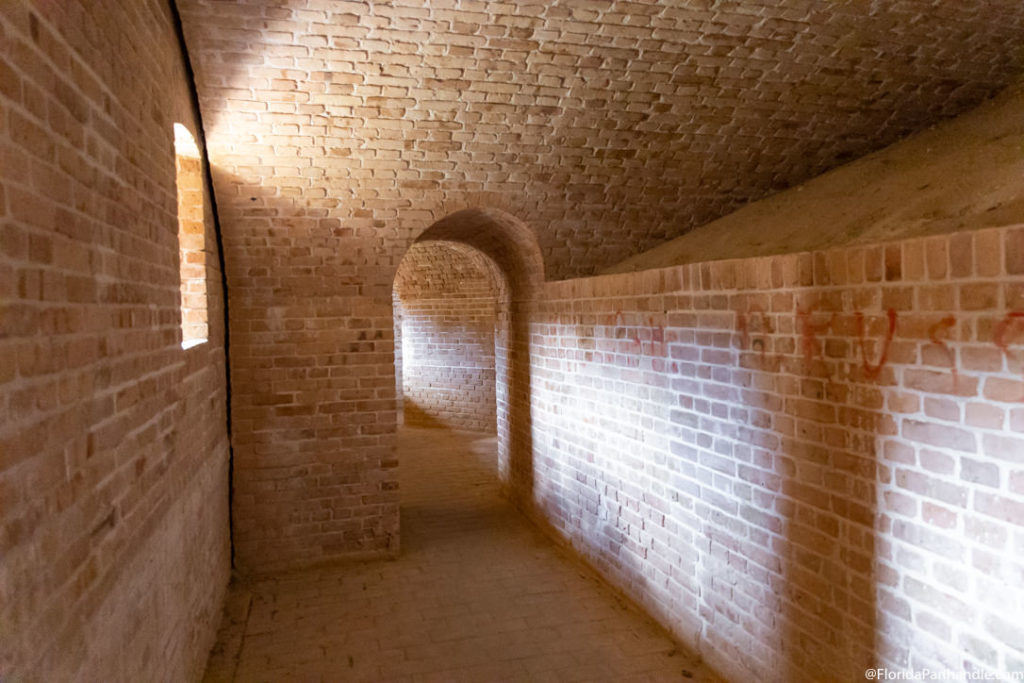 Now that you've gotten a good idea of where to stay when you drive your RV into Pensacola, the next step is putting together a solid itinerary of where to dine and play during your stay. Make sure to check our other pages to learn more about the best attractions in Pensacola and Pensacola Beach and for insider tips on making the most out of your vacation.